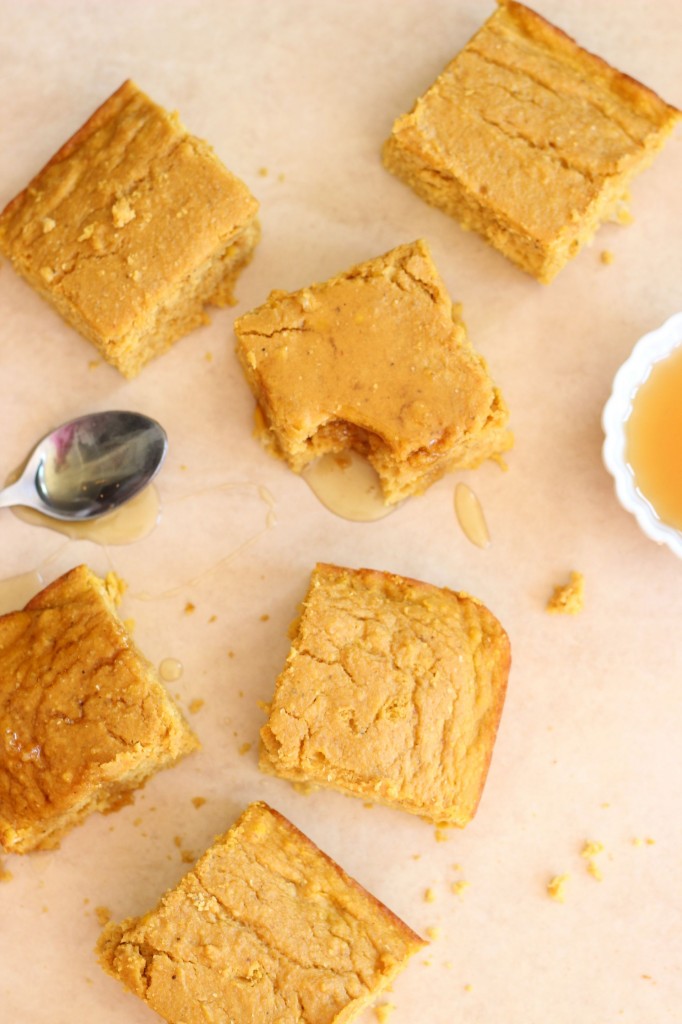 You may have heard me mention once or twice (or 605 annnnoying times) that I got a new camera. Yaaaaay! This is good news for all of us because as soon as I master it (maybe that's never though? Eek), then all of our eyeballs won't have to look at dreadful photos anymore. However, there's a learning curve that goes along with this grown-up camera, and it's no joke.
First and foremost, I don't like to read instruction manuals. Ever. I like to fiddle with a gadget until I figure it out. In a dream world, said gadget would be intuitive and user-friendly, so the 'figuring it out' part is short-lived, buuuut that is most definitely not the case with this camera. I had to read A LOT of the manual. It was brutal. <insert obnoxious whining>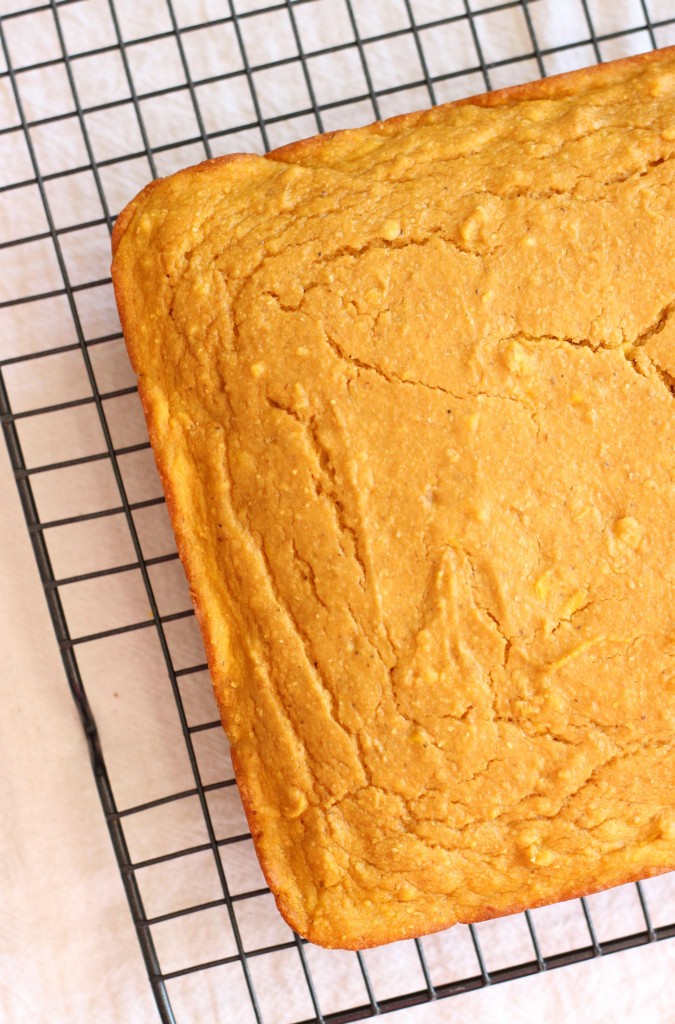 Here we are where at least I'm able to attempt photos with it though. I feel that is a feat in and of itself. This pumpkin cornbread was the first effort. Well, it was… interesting. Since only a mere handful of photos were mildly presentable, it made photo editing veeery brief!!! I guess that's the gold lining. 😉
Witness a faux pas. Oh, hey! There's me! In the reflection of the spoon… yeah, in the pink dress. Nice work, me. Sharp photography skills!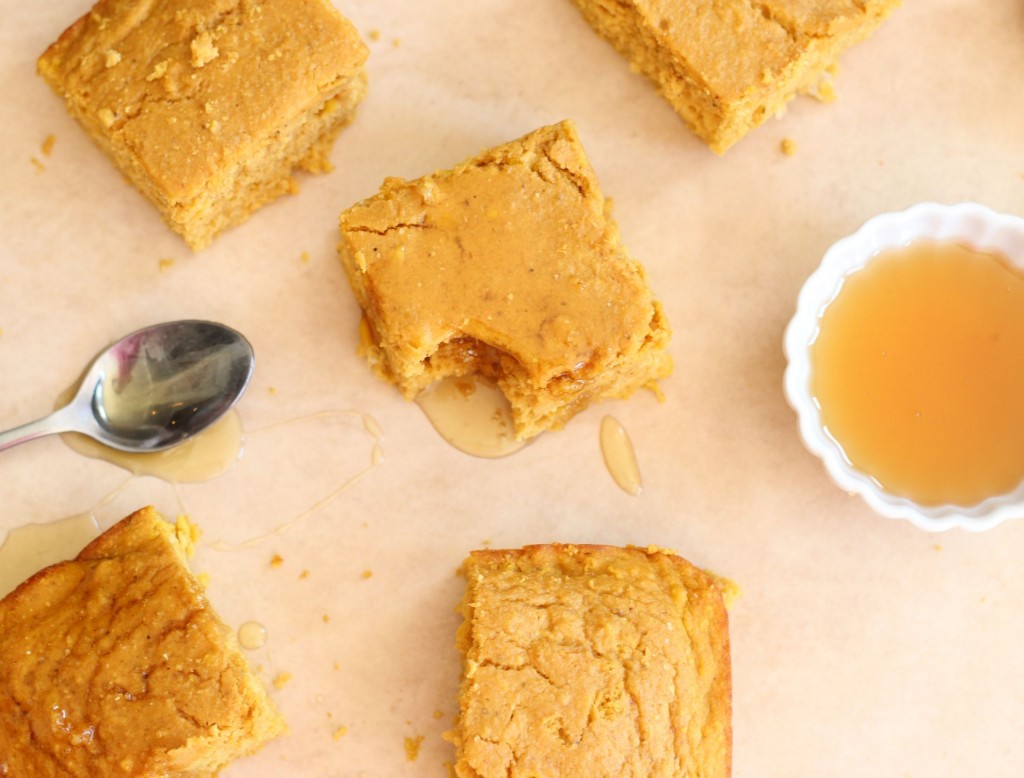 While it's been an intimidating process, it's been fun to learn too. I genuinely love learning, and it's exciting to venture into new territory. I'm a total novice, so I'd really love if you'd share your favorite photography tip with me! In the meantime, let's talk about more pumpkin things! As though that hasn't been an excessive theme here lately. Haha. We're still rollin' with it.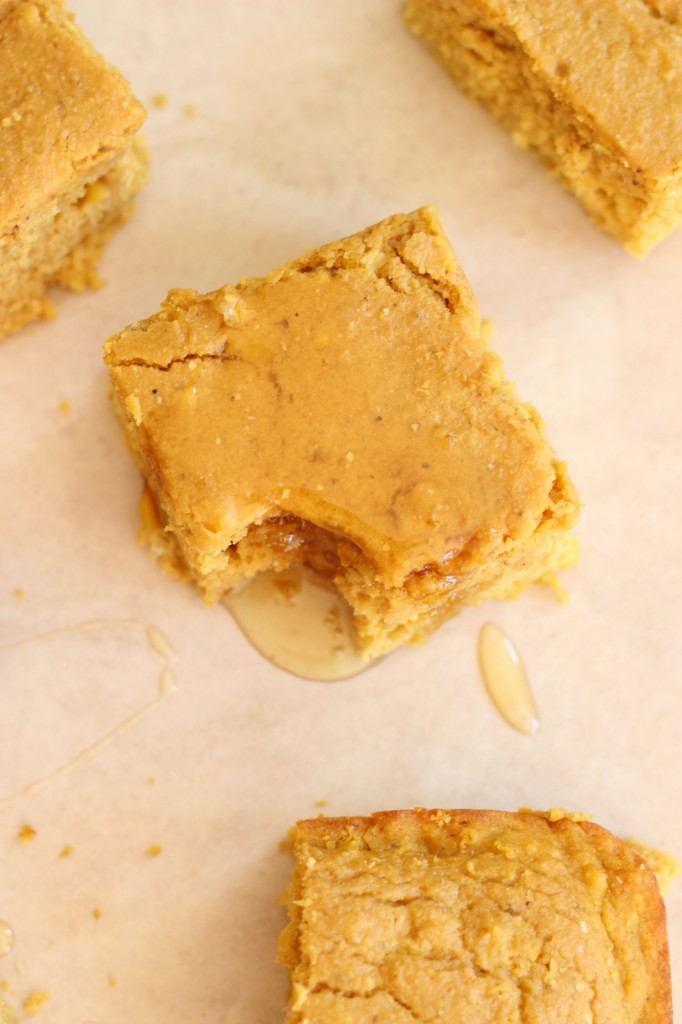 For the longest time, I didn't see pumpkin and cornbread as a natural fit and it felt gimmicky to combine those two things, like, what else can we cram pumpkin into? I got on board with it last fall though in the form of this cornbread. It's straight-up phenomenal. It has detectable pumpkin flavor, but not overwhelming so, and pumpkin complements cornbread more beautifully than I ever would've imagined. The overall flavor is awesome, but it's also unbelievably moist. The most moist bread there ever was. It doesn't need honey, but just a drizzle = perfection.
We just finished this batch but I still need more. I'm already excited to make it again.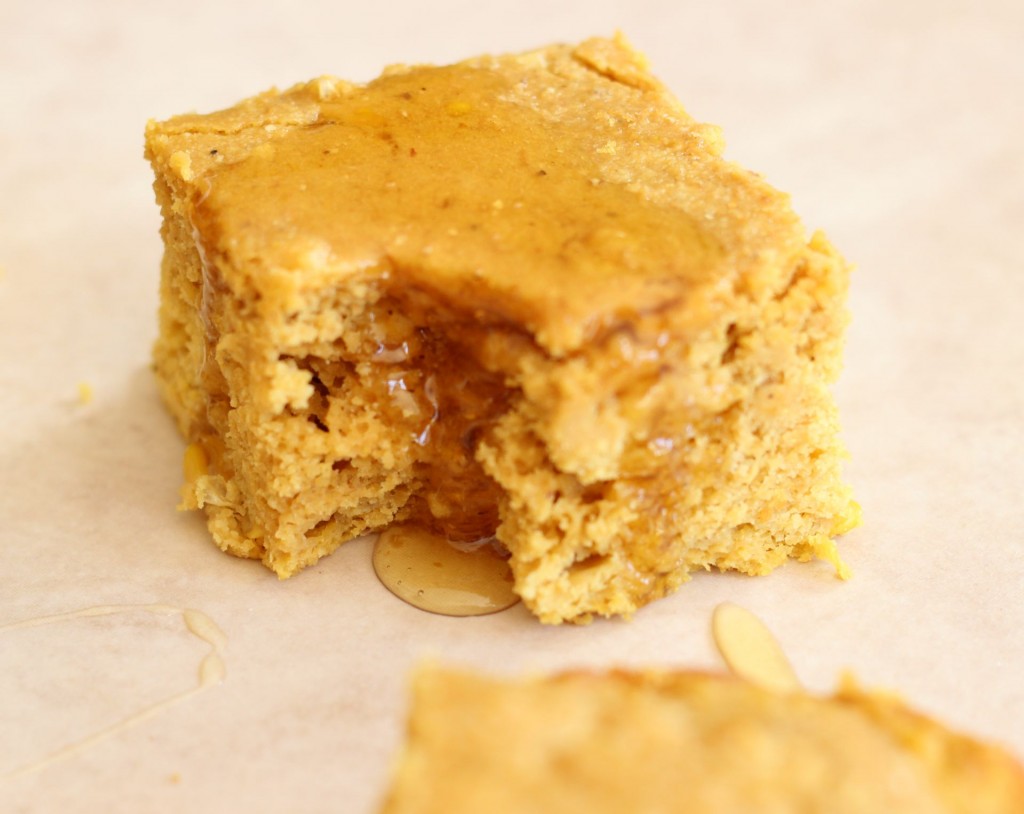 Pumpkin Cornbread
A quick pumpkin cornbread recipe with delicious flavors of honey, molasses, and pumpkin.
Ingredients
1 c. yellow cornmeal
½ c. flour
2 tsp. baking powder
pinch of salt
¼ c. brown sugar
1¼ c. creamed corn
1 c. pumpkin
3 tbsp. molasses
1 egg, lightly beaten
¼ c. butter, melted, slightly cooled
¼ c. milk
honey, for drizzling
Directions
In a large bowl, combine cornmeal, flour, baking powder, salt, and brown sugar; mix with a whisk until well-blended.
Add creamed corn, pumpkin, and molasses. Stir just until blended.
Add egg, butter, and milk. Stir just until blended.
Pour batter into a greased 8-inch square pan.
Bake at 400 degrees for 30-35 minutes or until a toothpick inserted near center comes out mostly clean.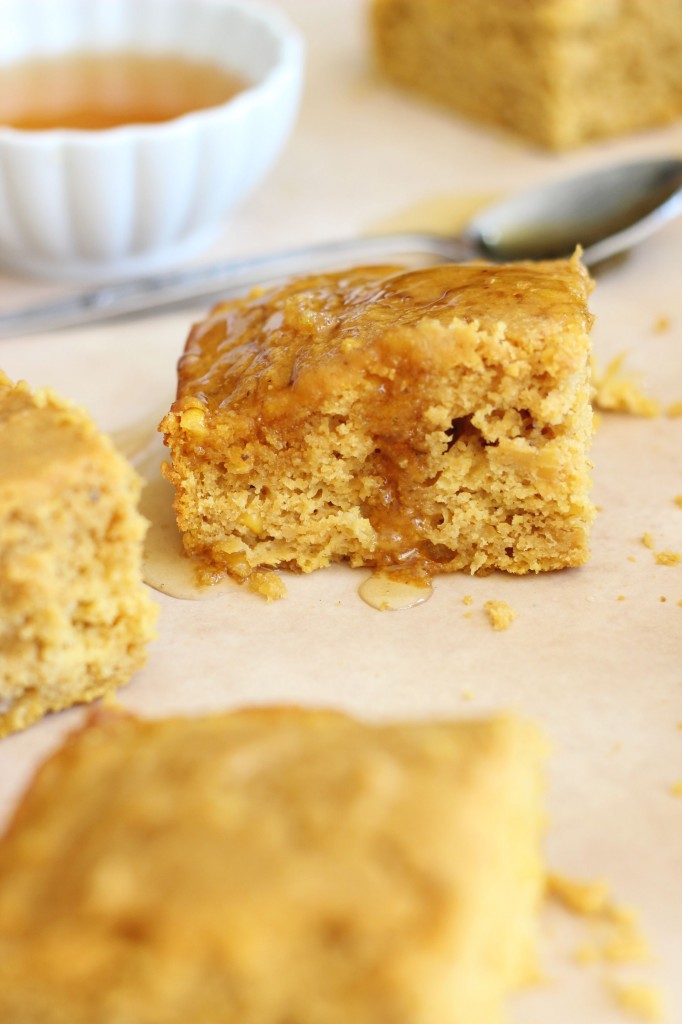 I heart this bread beyond words. I assure you it's not this frighteningly orange in real life! Ha!