This shop has been compensated by Collective Bias, Inc. and its advertiser. All opinions are mine alone. #MeAndMyTea #CollectiveBias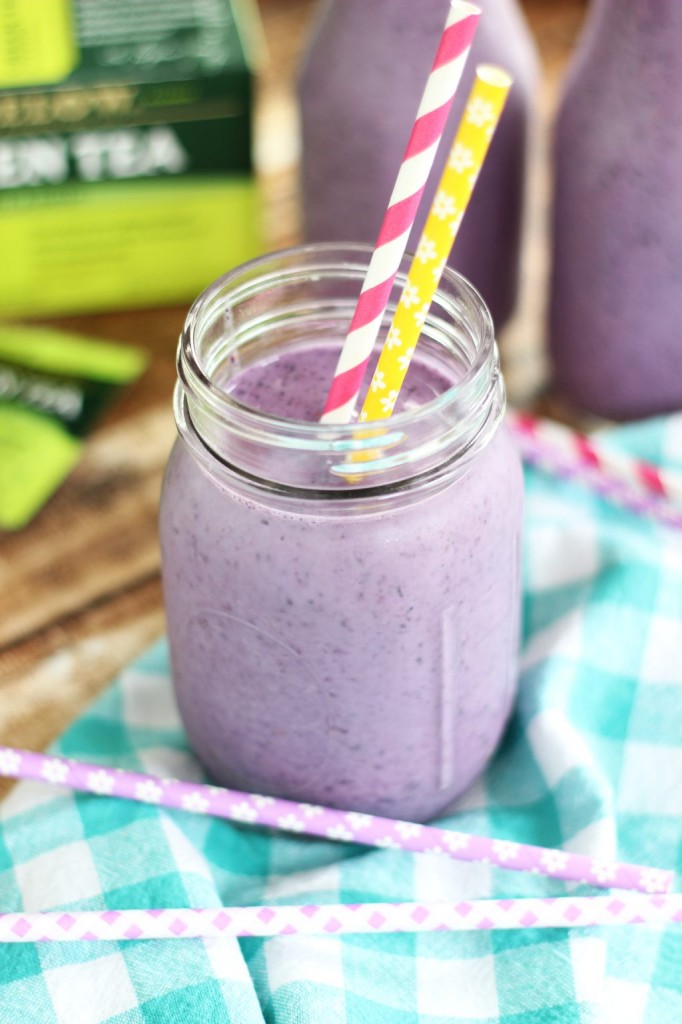 Frozen blueberries and raspberries, iced green tea, and protein powder are blended into a filling, healthy, nutritious smoothie!
I'm an avid tea drinker, especially in the wintertime. Back in November, I was downing 2 or 3 cups of tea every single evening. I traveled up north for Thanksgiving, and I started to feel the onset of cold symptoms. I already drink a lot of tea, but I really stepped up my game for a few weeks to fend off illness.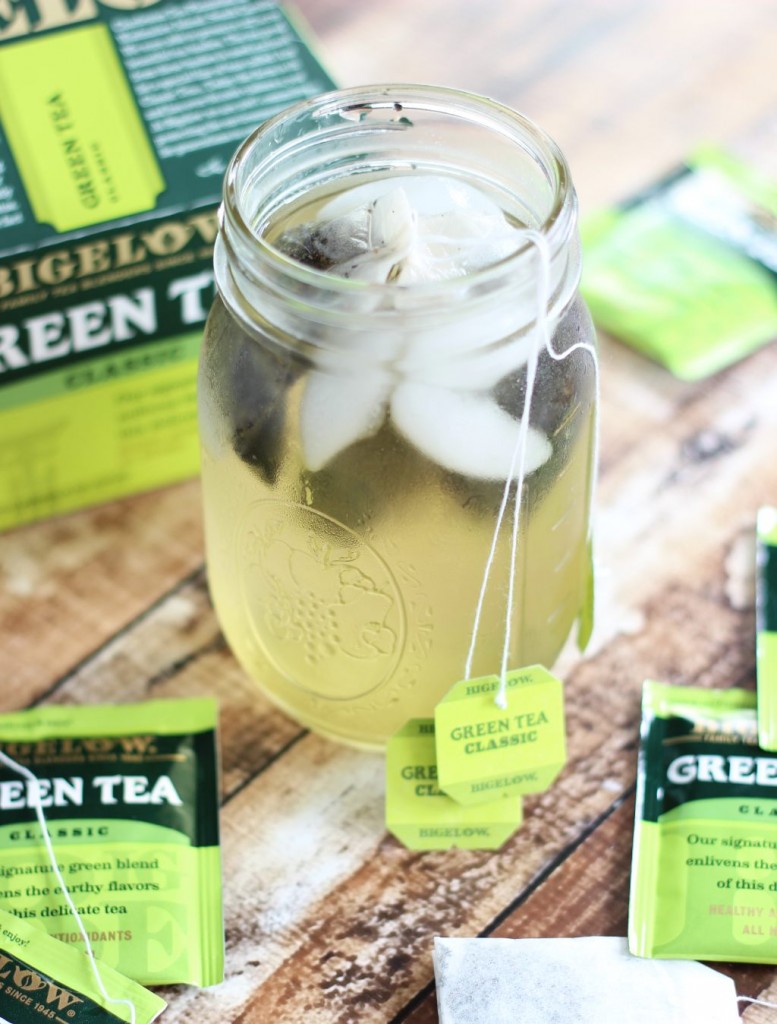 That's kinda how I feel now too. After spending almost two weeks up north in cooler temperatures, and being in airports and on planes, I definitely feel tired and rundown from being exposed to different environments than what I'm accustomed to in my normal routine. I returned from my Christmas trip feeling like I was vulnerable to colds and illness, so I am doubling down on my usual tea drinking.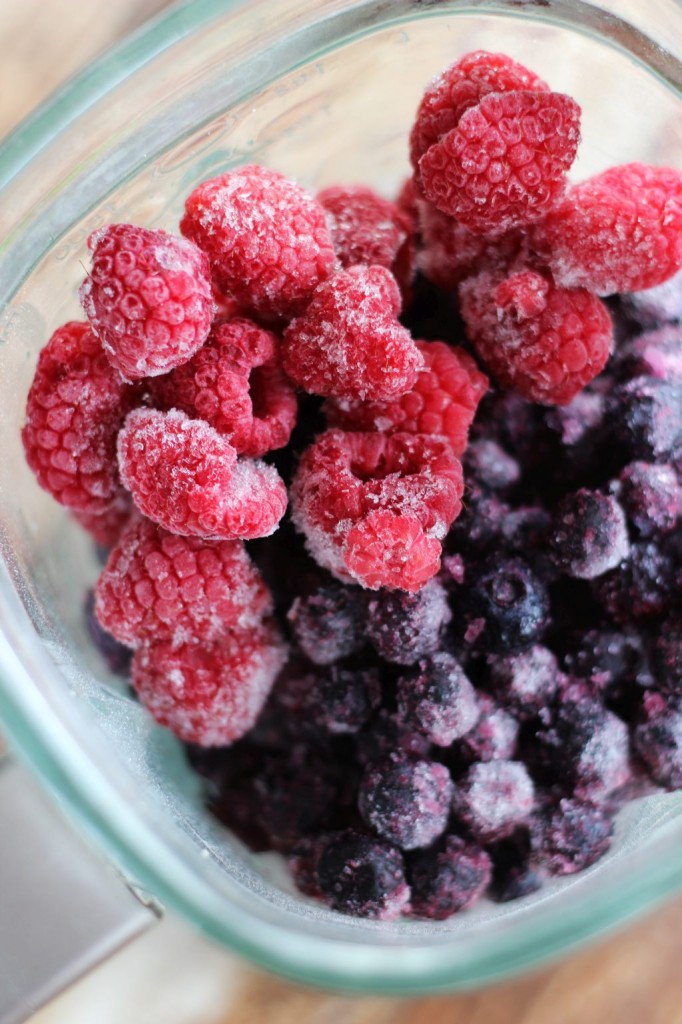 In addition to fighting off illness, green tea is also the perfect beverage to incorporate more in the New Year if you are looking to make dietary changes and improvements. Who isn't? I don't typically make drastic New Year's resolutions, but I almost always aim to make better nutritional decisions. This year is no different!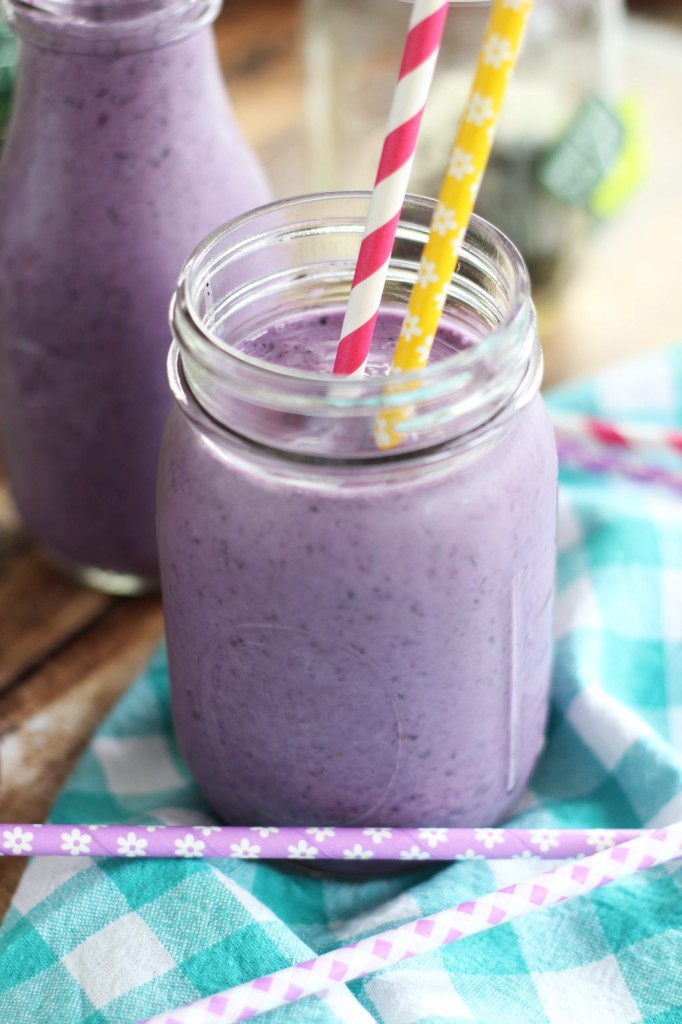 I cut myself some slack over the holidays because it's one of the exceptional occasions where I really want to splurge and savor all the amazing food, but now that the holidays are over, it's time to get back on track. If I eat well most of the time, than a few weeks of indulgence won't matter. In the long run, it'll be a blip on the radar. Still, I am so ready to get back to my regular eating habits.
I want to reap the immunity-boosting and healthy benefits of green tea more in the New Year, and besides my regular cup of hot tea in the evening, one of my favorite ways to drink green tea is iced as a smoothie base.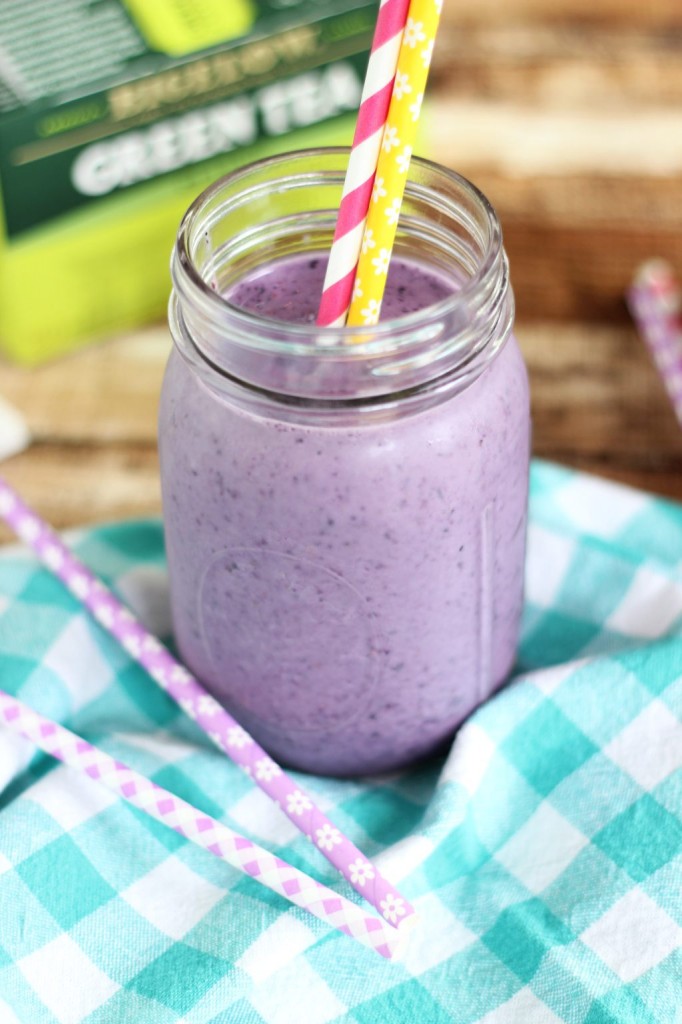 The earthiness of green tea actually marries beautifully with many different fruits. This Black Cherry Green Tea Smoothie is a perfect example, and is a favorite smoothie of mine that I've been making for years now. It's amazing how the green tea enhances the flavor and sweetness of the cherries.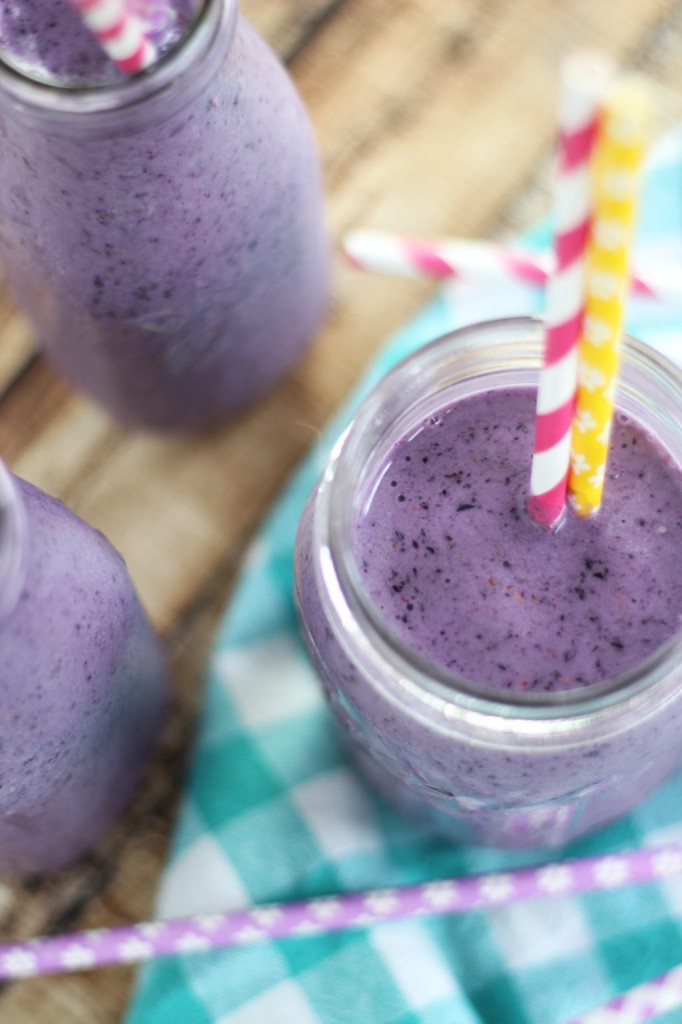 I picked up another box of Bigelow Green Tea at Walmart when I was stocking up on groceries last weekend, and I set out to create a new smoothie. An antioxidant-packed, high-protein smoothie is a fantastic healthy snack that fits my goals to make better dietary decisions this year.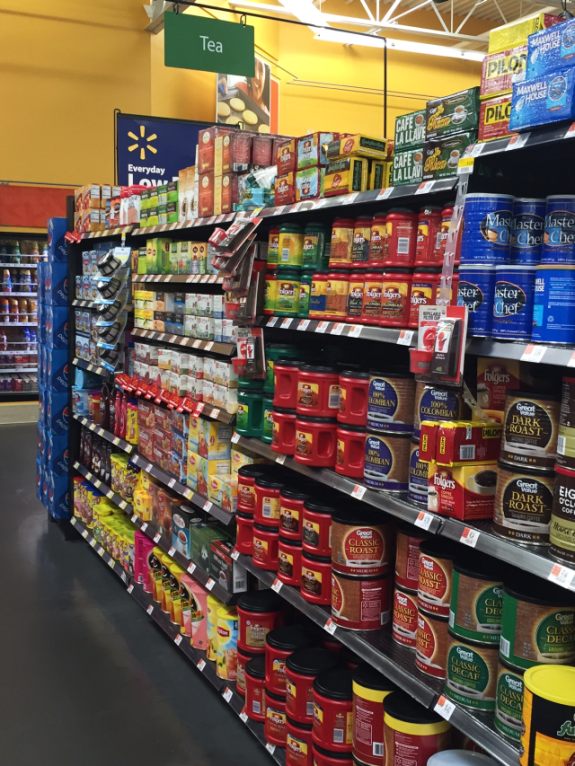 With frozen blueberries and raspberries, iced green tea, and heaps of protein powder, this Green Tea Protein Smoothie will refuel and recharge! Throw everything in the blender, whirl, and off you go. It's super simple, filling, and nutritious!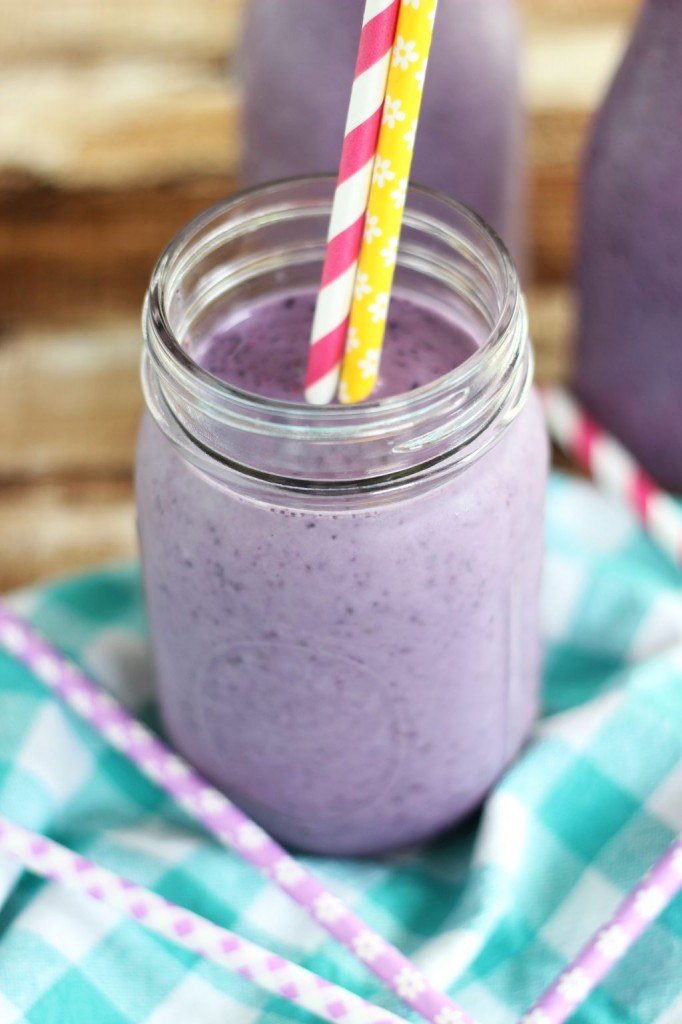 Blueberry Green Tea Protein Smoothie
Frozen blueberries and raspberries, iced green tea, and protein powder are blended into a filling, healthy, nutritious smoothie!
Author:
Sarah @ The Gold Lining Girl
Ingredients
2 c. iced Bigelow Green Tea
2 c. frozen blueberries
1 c. frozen raspberries
3 scoops vanilla protein powder
Directions
Combine all in a blender, and pulse until smooth.
Pour into glasses, and enjoy!