This Peanut Butter Cup Brownie Cheesecake is the end all and be all of chocolate and peanut butter! With a thick brownie bottom, luscious peanut butter cheesecake filling, loaded with Reese's cups, and topped with milk chocolate ganache, it is the bomb!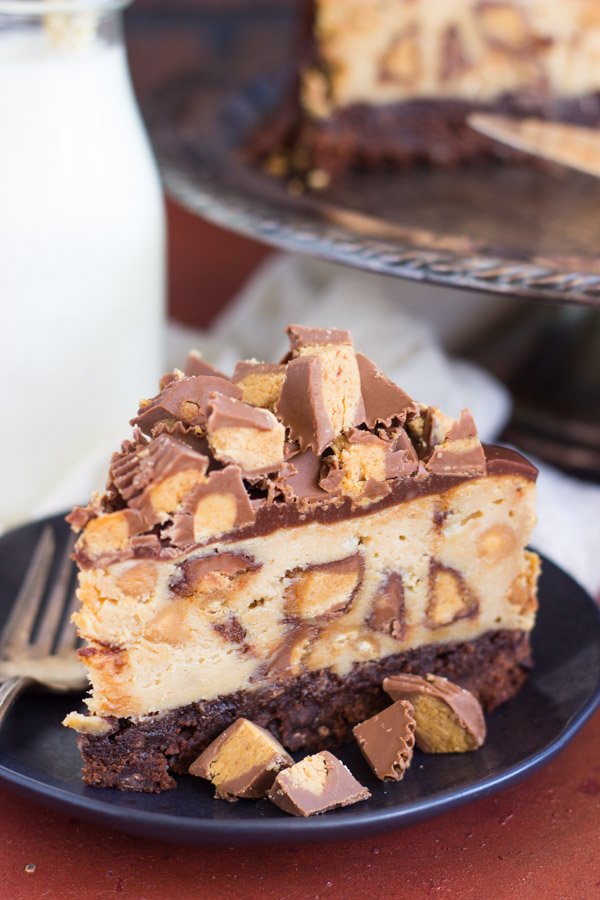 Time to quit your diet. It's exactly 1 week into the new year. You have to halt with your healthy eating for at least this cheesecake! I'm sorry to do this to you so soon after healthy-eating resolutions, but I'm also kinda not sorry. 🙂
This Peanut Butter Cup Brownie Cheesecake is heaven. No, seriously. It's heaven. And not just chocolate and peanut butter heaven, but actual heaven.
I have other extremely heavenly chocolate and peanut butter recipes, but this one is right near the top if you asked me to choose a favorite.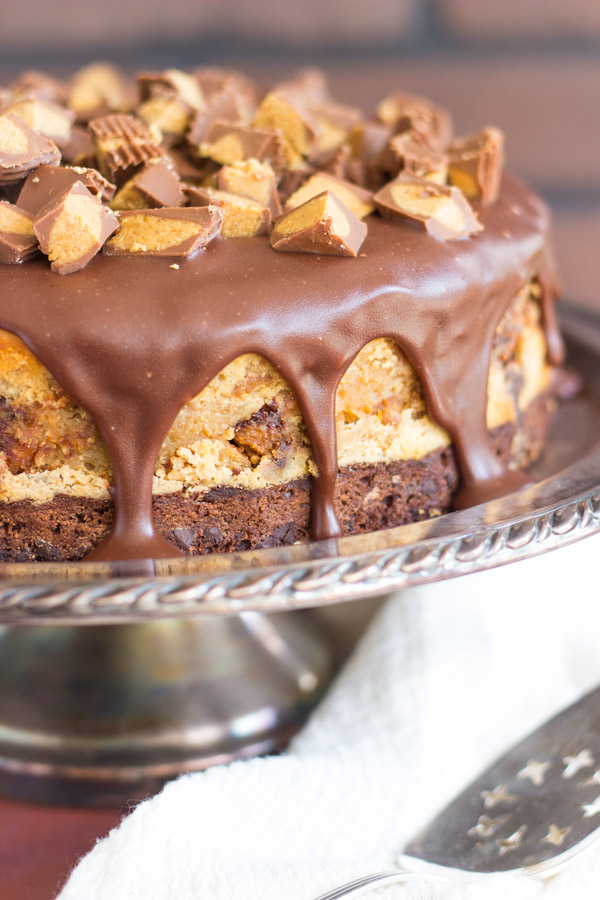 First of all, I've made plenty of brownie-bottom cheesecakes, and my basic brownie-bottom cheesecake recipe is a staple for me. It's an entire pan of brownies as the crust – I've made it into a Mint Chocolate Chip Brownie Cheesecake, Pumpkin Chocolate Chip Brownie Cheesecake, and Black Forest Brownie Cheesecake. It's such a versatile recipe, and a cheesecake with a brownie base is always a hit. The crust is almost an inch thick!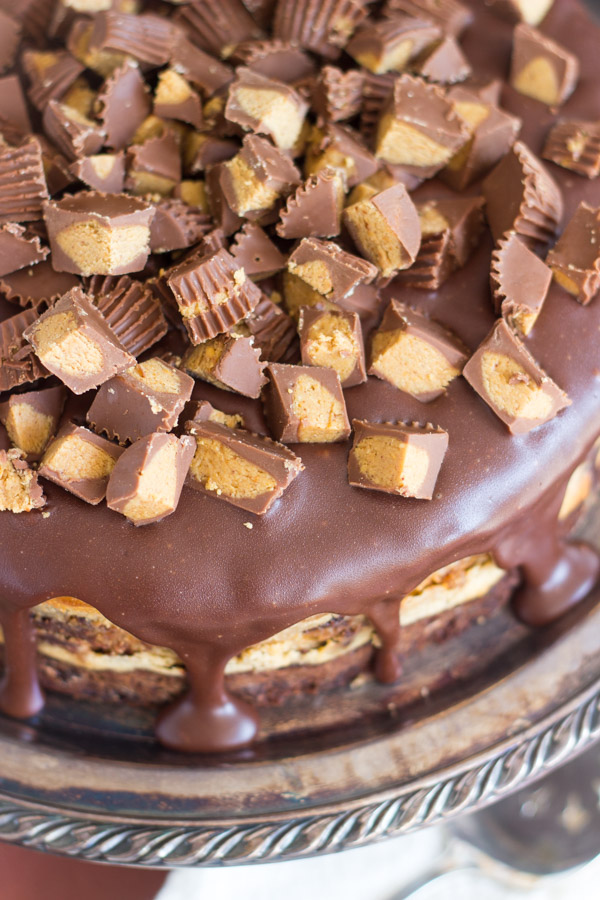 The peanut butter cheesecake layer is also tried-and-true, and foolproof. I've used it before in other recipes, and it's creamy, rich, and full of peanut butter flavor. I crammed it with about two dozen mini Reese's peanut butter cups, so it's a pretty outrageous layer of cheesecake, all in all!
Then the cheesecake is drenched in milk chocolate ganache, and covered with about a dozen more mini Reese's peanut butter cups. That's my kind of garnish.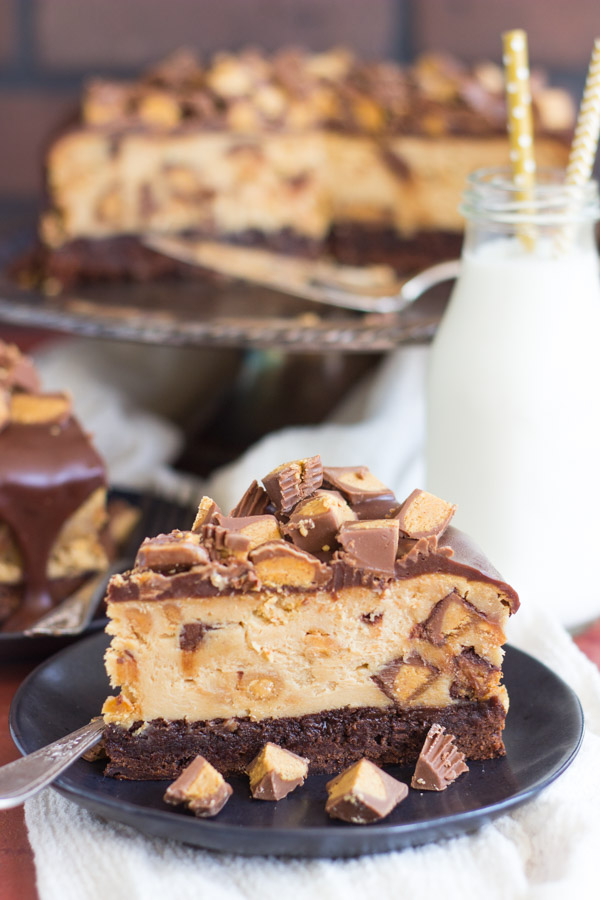 For all the layers it has, this Peanut Butter Cup Brownie Cheesecake recipe is actually super simple to make. It'll be a bit time-consuming, but it's mostly in idle baking time, and the manual labor is very minimal!
It's truly very simple. The crust starts with box brownie mix, the cheesecake layer is only a handful of ingredients, and the milk chocolate ganache comes together quickly with a minute or two in the microwave. The result is a serious show-stopper.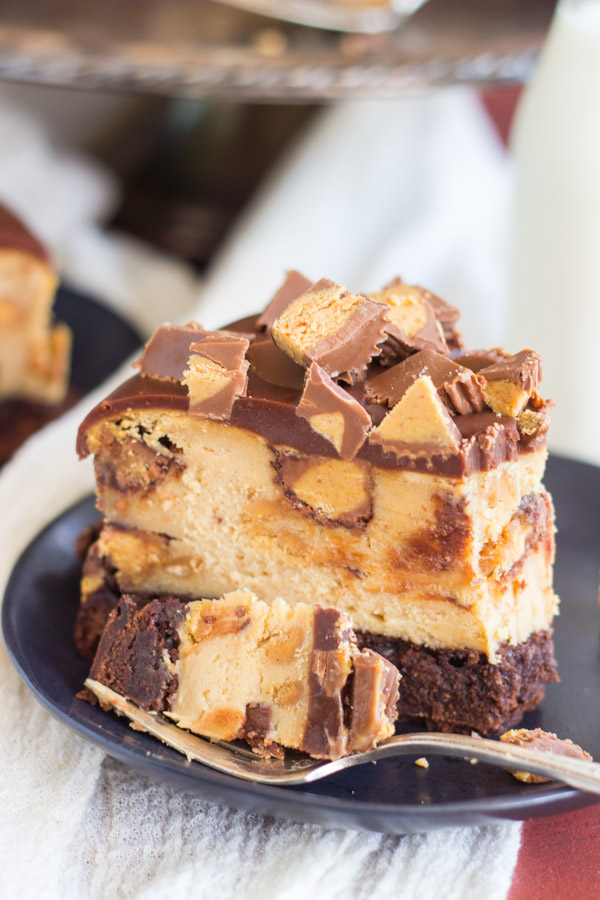 You may also like:
Ultimate Chocolate Peanut Butter Torte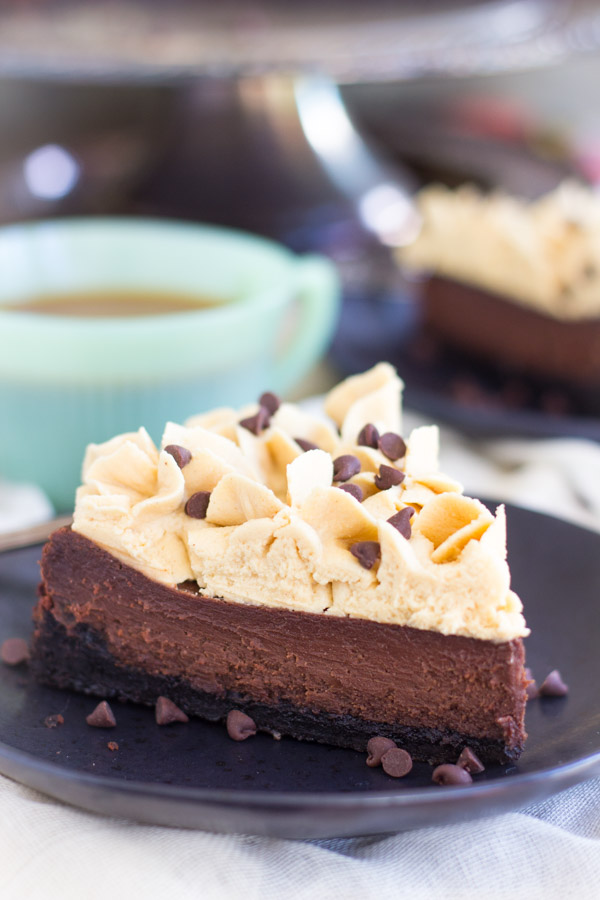 Chocolate Peanut Butter Cup Banana Bread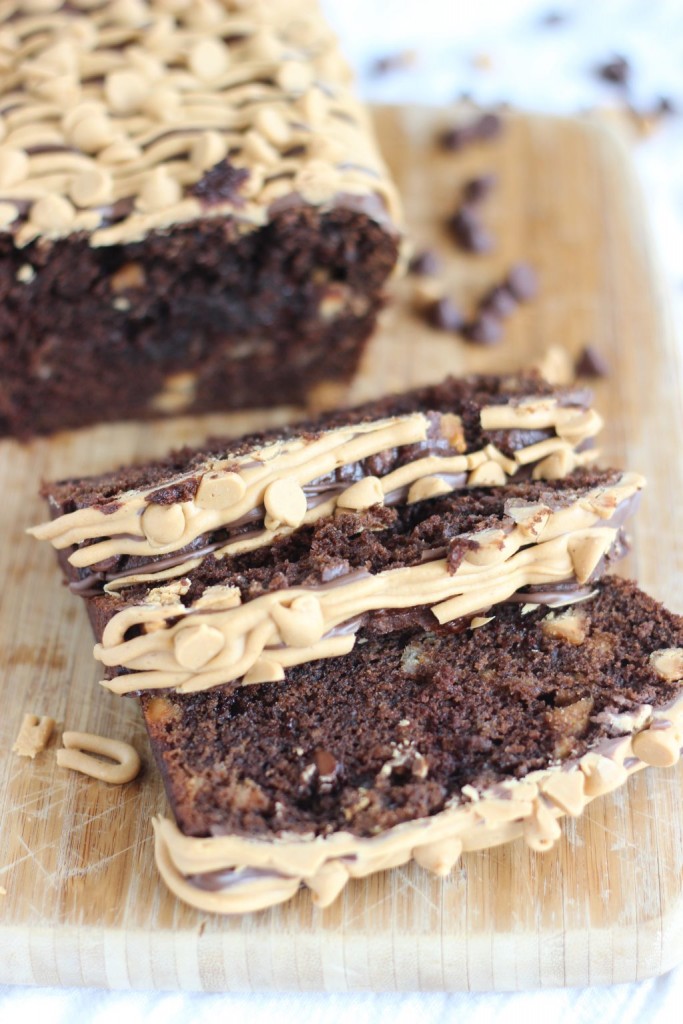 Peanut Butter Cup Brownie Torte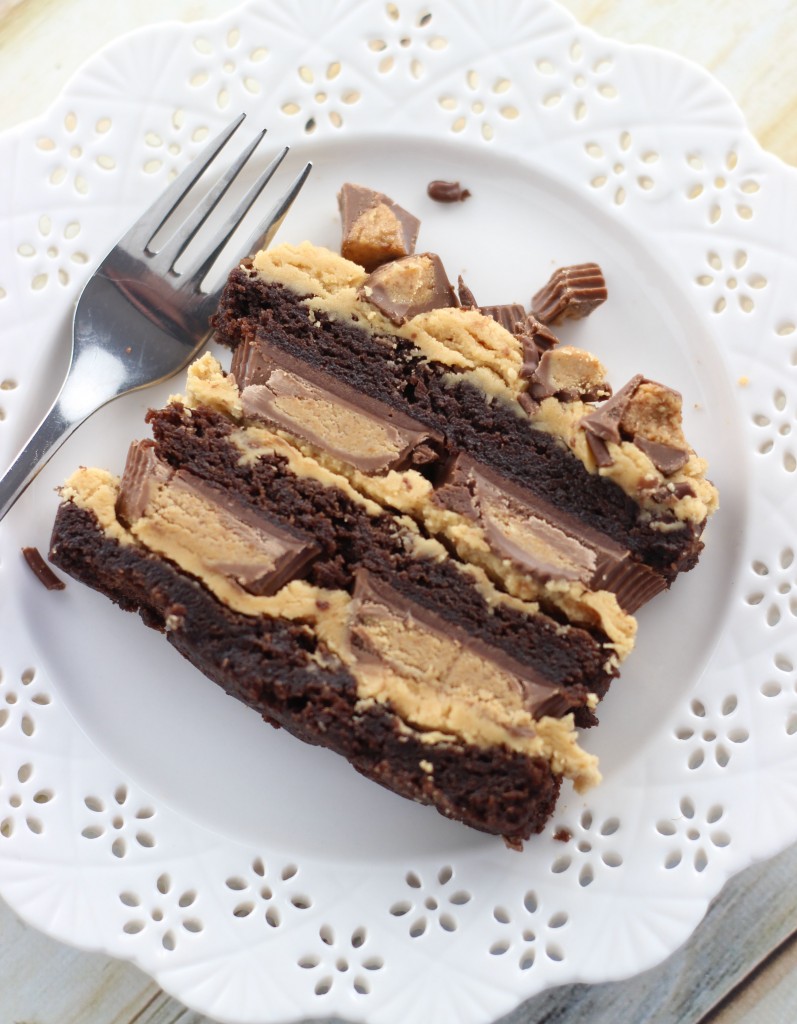 Peanut Butter Cup Brownie Cups