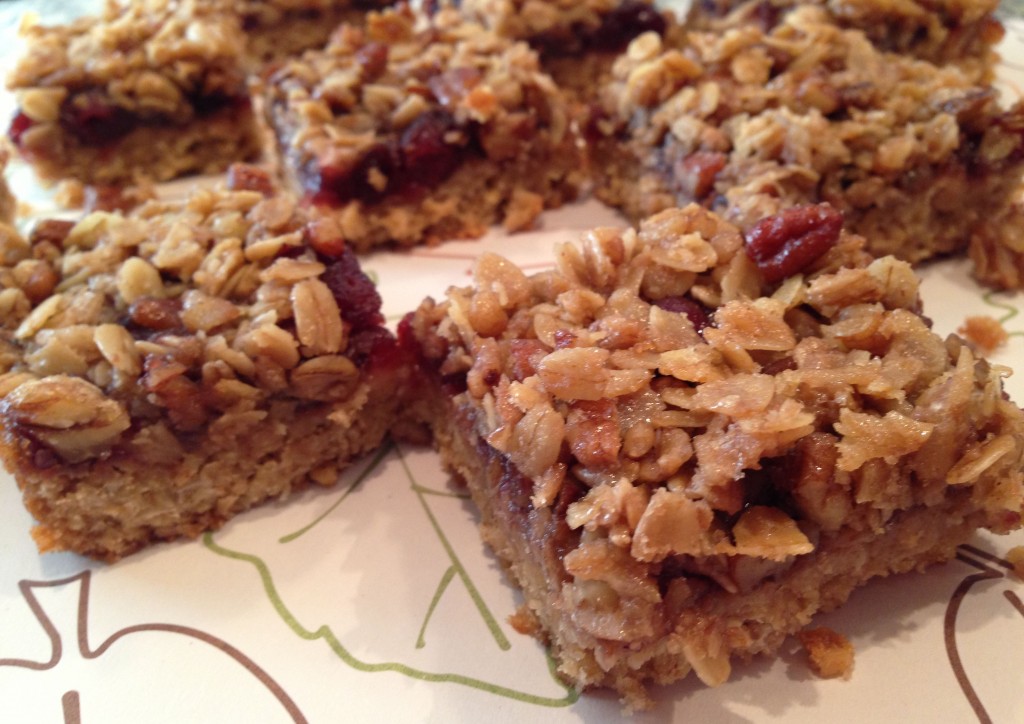 I feel like there are certain ingredients and foods that are as seasonal, festive, and delicious as pumpkin, pecans, peppermint, and other quintessential holiday flavors, but that don't get enough love. Most people are so inundated by pumpkin and eggnog during the holidays that they're not really thinking about cranberries. Even if they're thinking cranberries, they aren't necessarily baking with them or adding them to desserts. Indeed, they're usually making an actual cranberry sauce or some variation thereof. Ya know? Well, I don't like to discriminate or play favorites with traditional holiday flavors (that's a total lie… I love pumpkin everything!), and so I'm sending a cranberry dessert your way to try to keep everything on an even keel.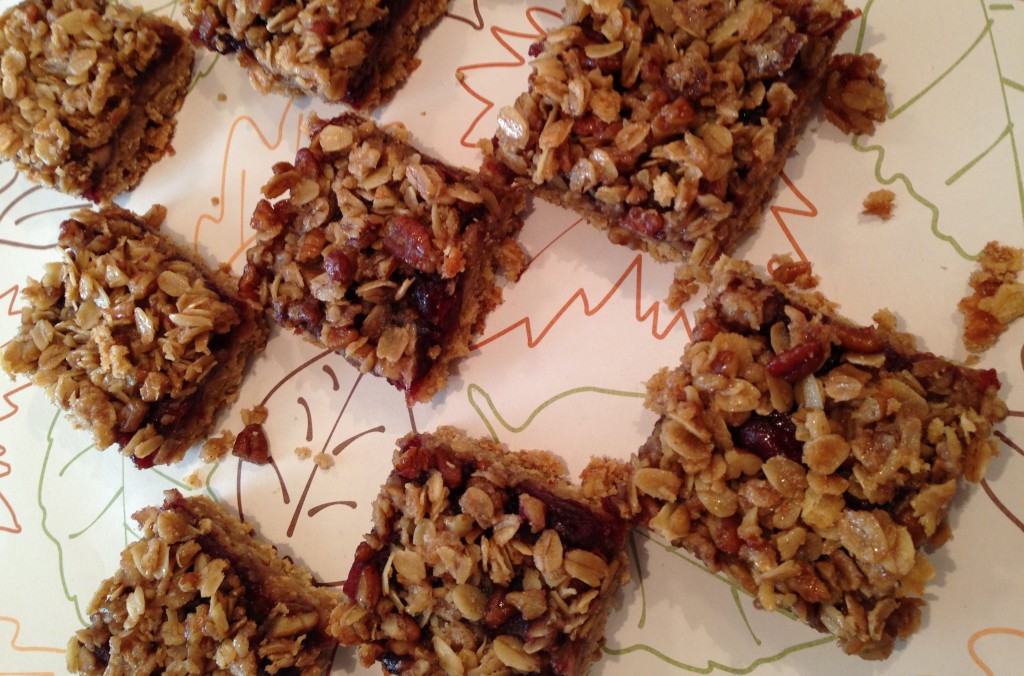 It's actually really ideal to share this recipe post-Thanksgiving so that it gives you something to make with your leftover cranberry sauce. You know you've got some. Cranberry sauce just isn't generally one of the highlights of Thanksgiving dinner. If you're family is anything like mine, it goes almost entirely untouched. It's not that we don't all like it, and we totally want it there for tradition's sake, but it's just not a highlight of the meal when you're staring into giant mountains of mashed potatoes and stuffing. Yeah, you're going to need a way to repurpose all that unconsumed cranberry sauce. Hopefully this'll do it for you.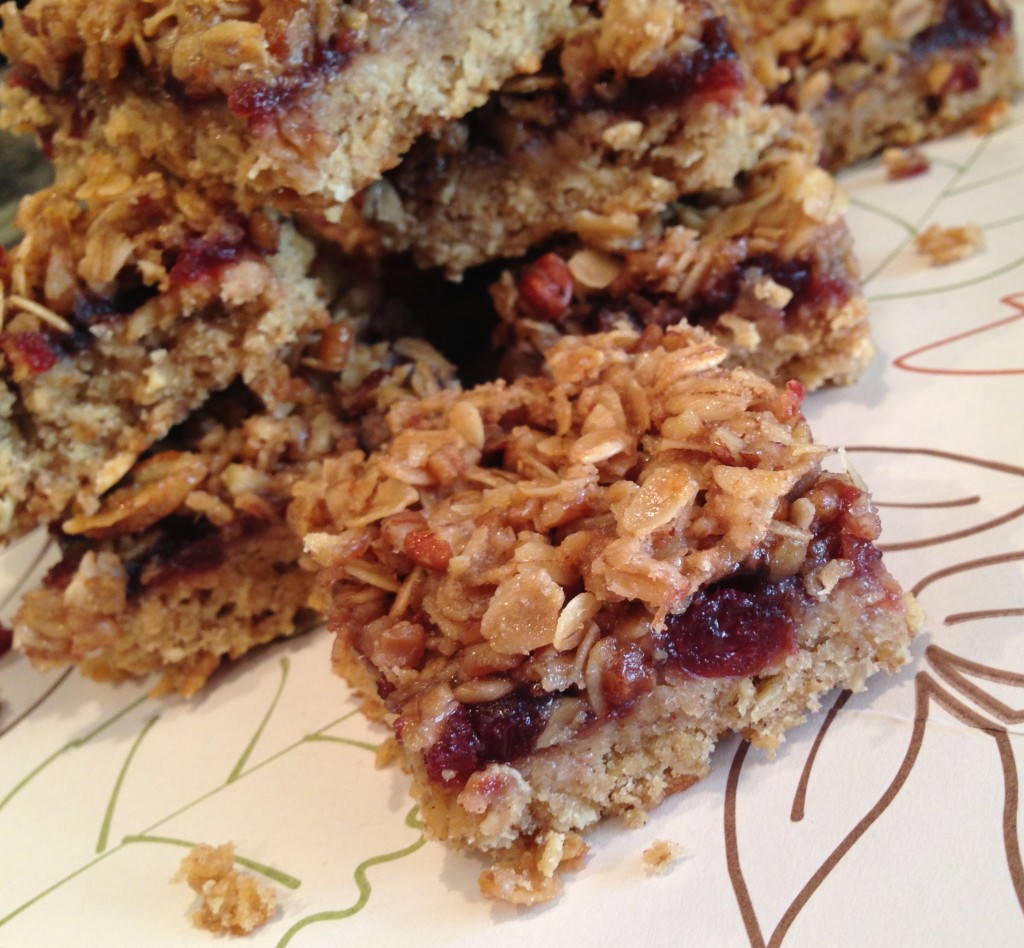 I found this recipe in Taste of Home magazine years ago. I made it, wrote "Excellent!" on it, and tucked it back into my teetering stack of recipe books. I like to make a lot of notes on my recipes so I have more vivid recollections of them, and of course, so I'm also up to speed on any changes I made. But this one, all I etched was a simple "Excellent!" Hmmm, not super informative. I had to make these again to see if they live up to their vague caption.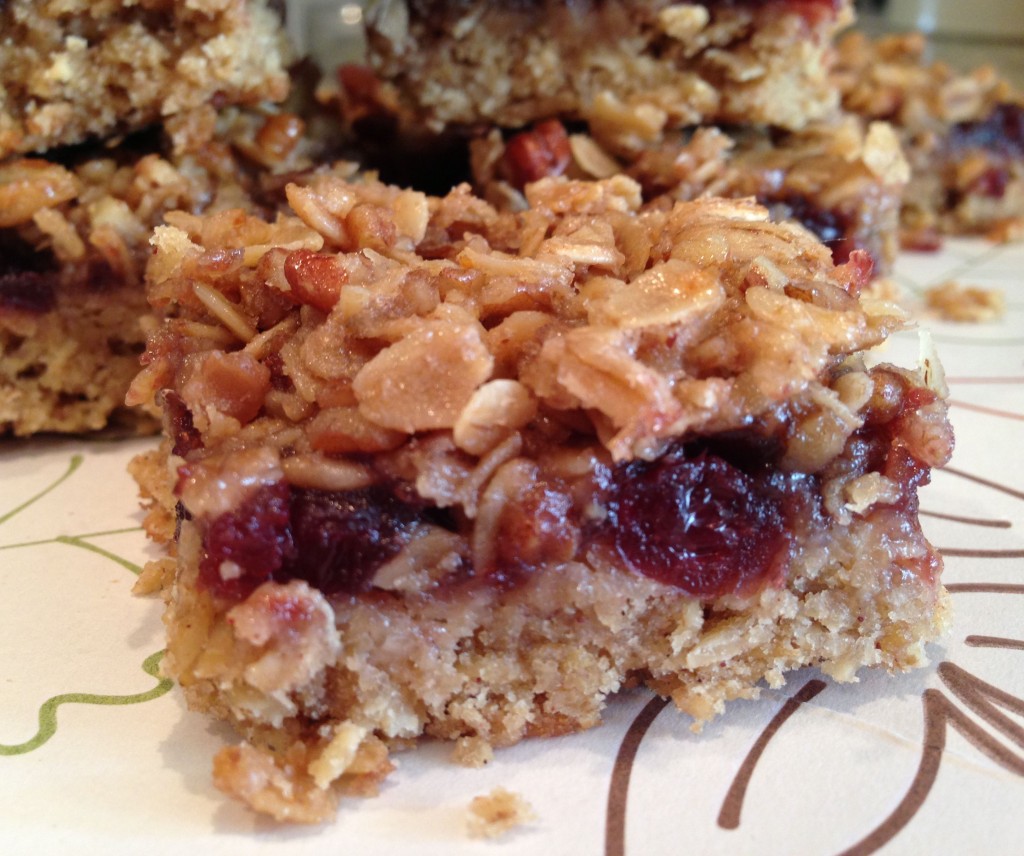 These bars. Omgosh… they take cranberry sauce to the next level. Cranberry sauce can be a bit nondescript and boring (unless it's homemade in which case it can be amazing and wonderful!), but these bars, though uncomplicated, are just so good. They turn cranberry sauce from bland to decadent with just a few simple ingredients. The have a crunchy, buttery, praline-like pecan topping, and a soft brown-sugar and oat crust with a sweet, but slightly tart cranberry center. These bars are an excellent dessert that are delicious and sweet, without being too rich. I love them with a cup of coffee, and so they also double as a breakfast cookie too. I hope you enjoy, friends!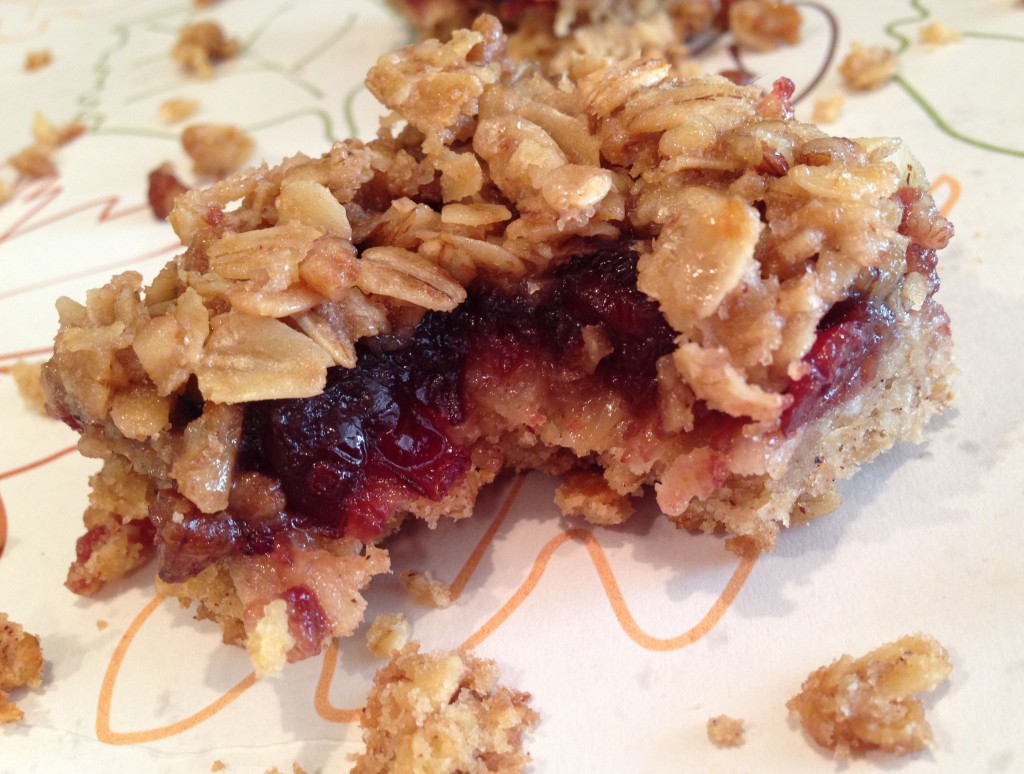 Cranberry Brown Sugar Oat Bars:
1 1/4 c. softened butter, divided
1 1/2 c. packed brown sugar, divided
3 1/2 cups old-fashioned oats, divided
1 c. flour
1 (16 oz.) can whole-berry cranberry sauce
1/2 c. chopped pecans
In a large mixing bowl, cream 1 cup butter and 1 cup brown sugar. Stir in 2 1/2 cups oats and the 1 cup flour. Press into a greased 9×13 inch pan. Spread cranberry sauce over oat mixture. In a microwave safe bowl, melt remaining butter. Stir in pecans, remaining 1/2 cup brown sugar, and remaining 1 cup oats. Sprinkle over cranberry sauce. Bake at 375 for 25-28 minutes or until lightly browned at the edges. Cool completely before cutting into bars.
Yield: 32 bars.