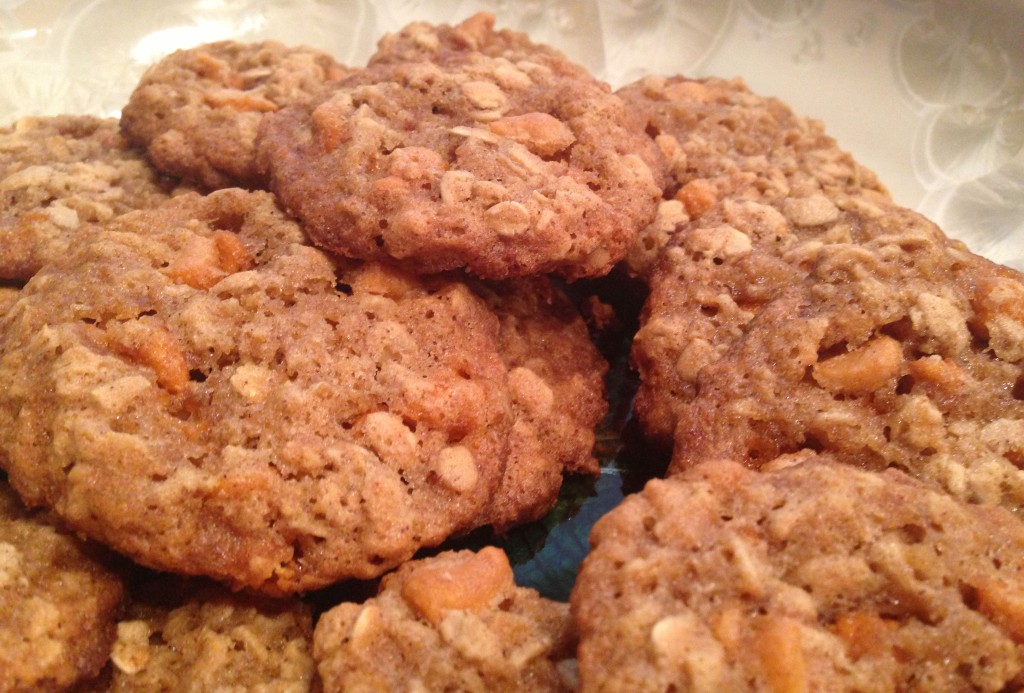 I'm not going to lie to you guys… pretty sure this recipe can be found on the back of a bag of butterscotch chips. Or, maybe you find it right on the oatmeal canister. Not sure, but I've had a pretty old and banged-up copy of this recipe in my recipe books for years and years. Even though it's not original and I certainly didn't create it, I just wanted to share it because it's an all-time favorite recipe. These cookies are some of my very favorites EVER.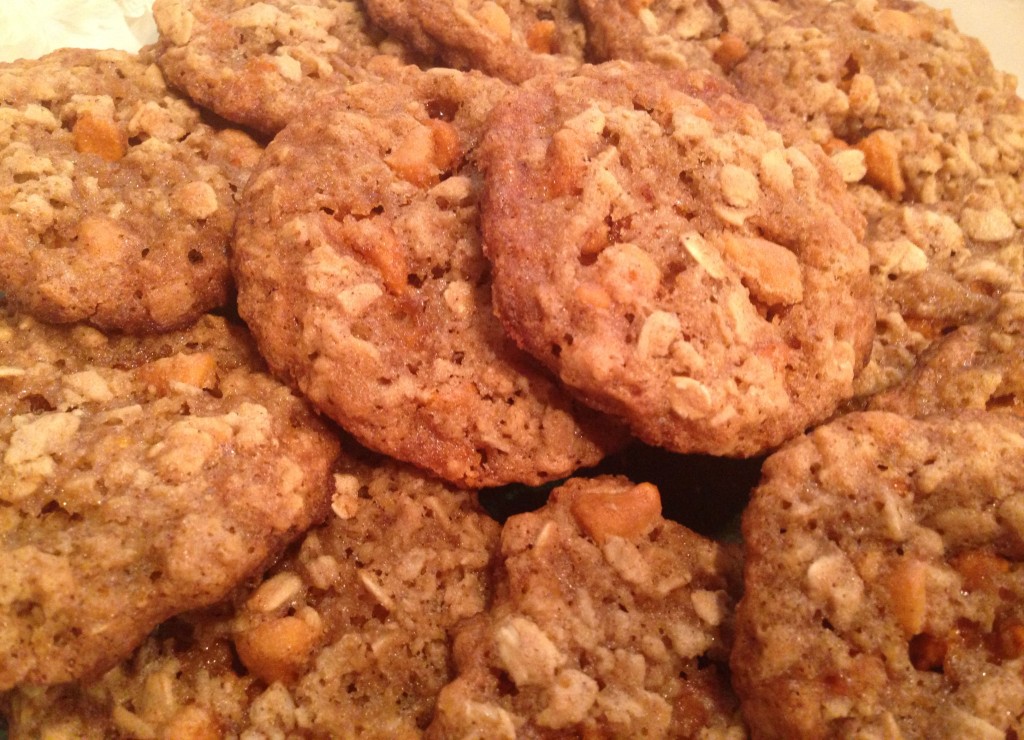 My best friend in middle school made these for some type of event when we were 13. I had never had these before and I couldn't stop eating them. From that time on, they became a favorite, and she always made them for me on special occasions like birthdays and such. I will never forget my gratitude to her for introducing me to one of the best cookies of all-time! Haha. 🙂 Given that I grew up in a family of bakers and known sweet-toothes, you'd think I would have tried these or made these at some point, but I really never had. I love oatmeal cookies (who doesn't?), but I don't care much for the traditional add-in, raisins. I am not a raisin person. No thanks. But butterscotch chips? That is something I can really get on board with…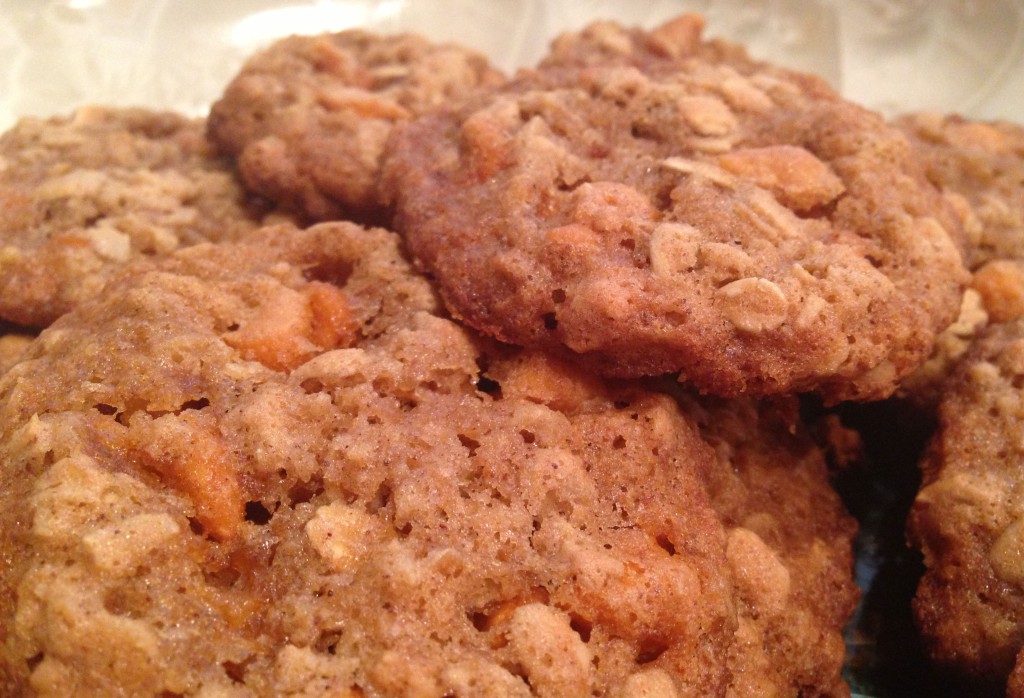 These cookies are made with lots of brown sugar and butter, so they already have a great butterscotch-like flavor right in the base. When you add in creamy butterscotch chips? Gah. So good. Whole other level of deliciousness. If there is any one thing that can elevate an oatmeal cookie from ordinary to supreme divinity, it's butterscotch chips. Even though this is a very old and unoriginal recipe, if you've never tried these cookies, just do it.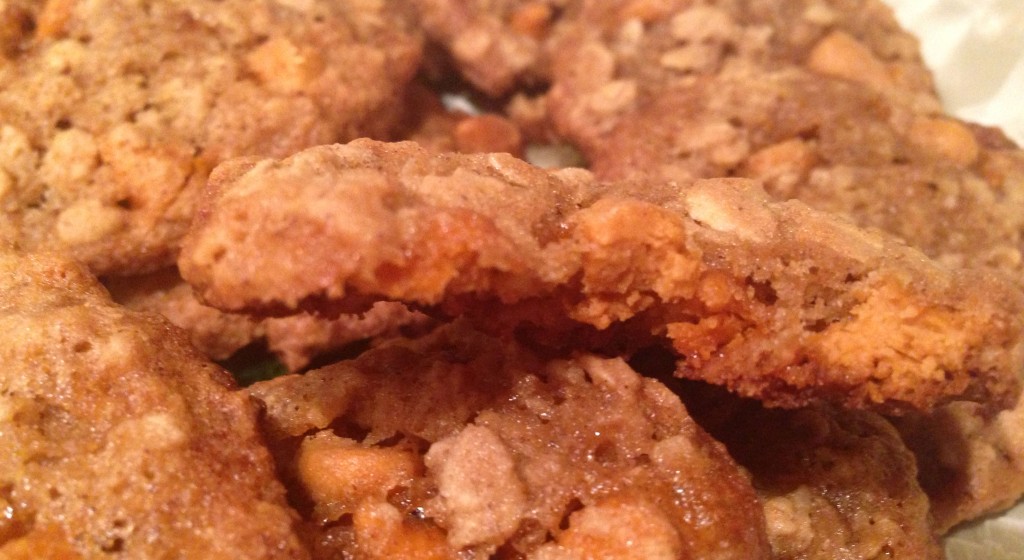 Oatmeal Scotchies:
1 c. softened butter
3/4 c. sugar
3/4 c. packed brown sugar
2 eggs
1 tsp. vanilla
1 1/4 c. flour
1 tsp. baking soda
1/2 tsp. salt
1 tsp. cinnamon
3 c. old-fashioned oatmeal
1-12oz. package butterscotch chips
Beat butter, sugars, eggs, and vanilla until creamy. Combine flour, baking soda, salt, and cinnamon. Gradually add to butter mixture. Mix well. Stir in remaining ingredients. Drop by tablespoonfuls onto ungreased cookie sheets. Bake at 350 degrees for 8-10 minutes. Cool 1 minute on cookie sheet before removing to wire rack. Allow to cool completely. (Or don't… because warm, melty cookies from the oven are delish.)