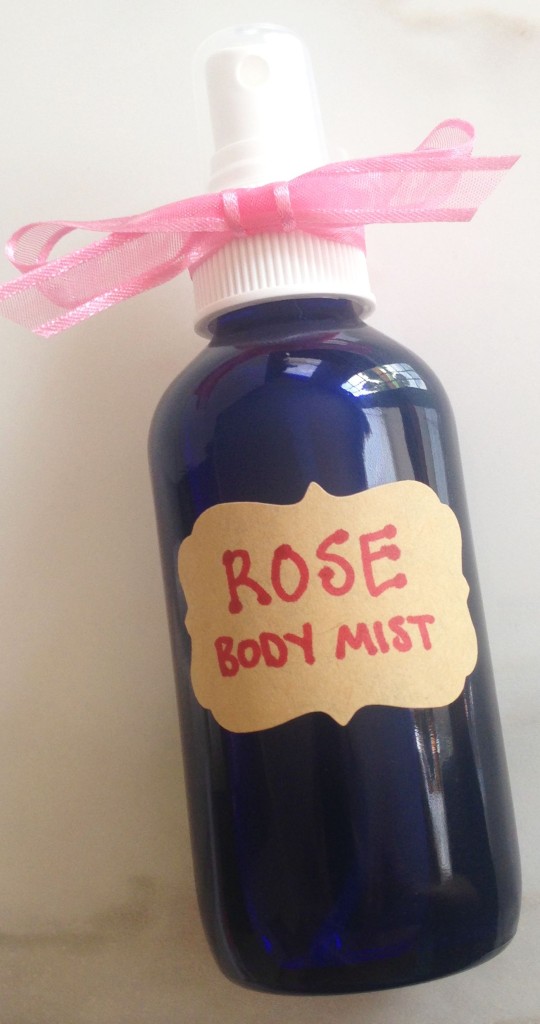 I have an addiction to beauty products. #duh. #obvious. You are all well aware of this fact. I also like to dabble in crafts and DIY projects quite a lot too though. I spend as much free time as I can on artistic hobbies. If I had my way, I'd sit at home all day long baking, doing crafts, and playing with makeup. #dreamjob. Um, could I sound any more like I want to be a fairy tale princess sitting in a castle eating bon-bons while doing all those things? So pathetic. But I digress.
Here in the real world, I just try to find as much time for this fun stuff as I can. Fortunately, this here Homemade Vanilla Rose Body Oil Spray is insanely and embarrassingly easy. Bonus = it combines several of my guilty pleasures in one. Making stuff + beauty product hoarder. Couldn't love it more. I had a ball researching how to make homemade beauty products and I wanted to start with something simple and unintimidating to dip my toes in the water. Thankfully, this first attempt was unimaginably easy. It's idiot-proof.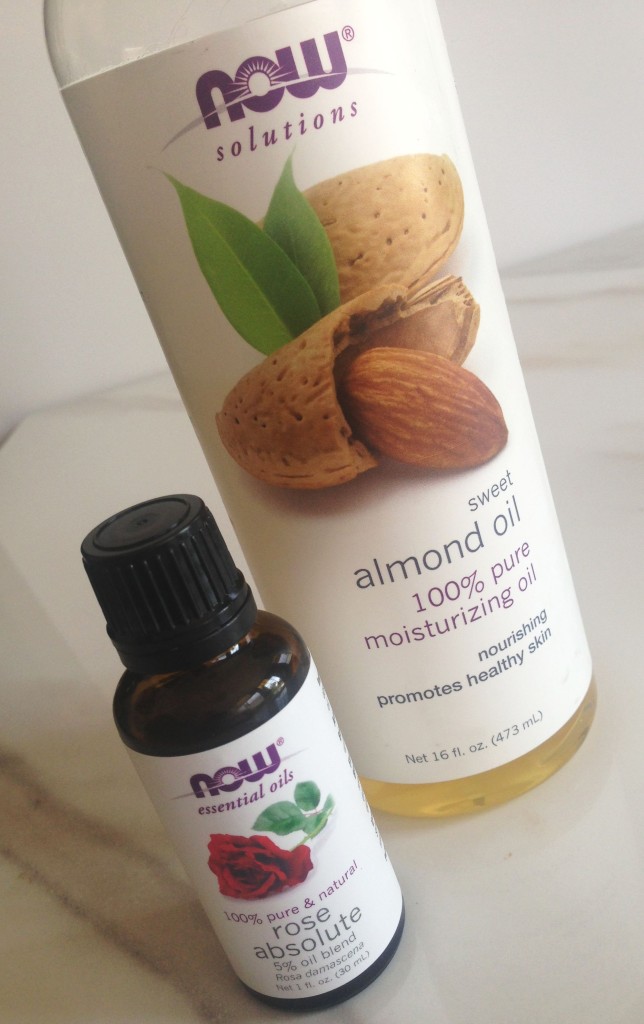 I adore this body oil spray because I adore all things rose-scented, it moisturizes my crocodile skin, and it sinks in fast. Doesn't matter what time of year, my skin perpetually resembles sandpaper. But no more. Try it. Report back. Hope you have as much fun throwing this together as I did, and that you love the result.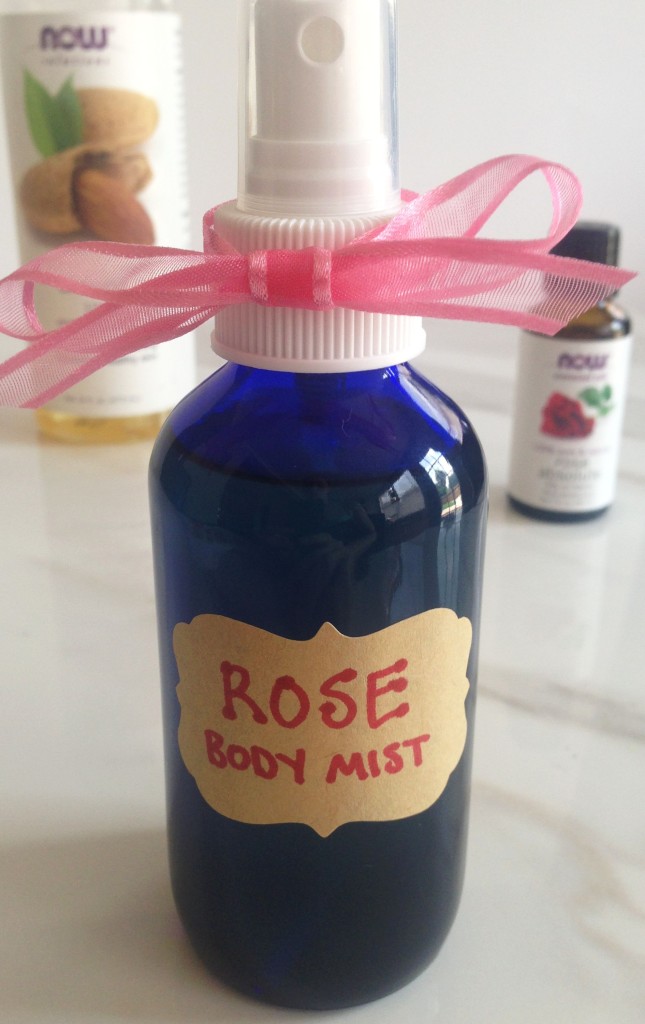 Homemade DIY Vanilla Rose Moisturizing Body Oil Spray: (inspired by a recipe I clipped from a magazine but I could not locate the exact source!)
1/2 c. walnut or almond oil (I used this almond oil)
10 drops rose absolute oil (I used this one)
1 tsp. vanilla extract
1 small (approximately 4 oz.) spray bottle (like this)
optional: sticker labels, a pen, and ribbon
Mix altogether in a spray bottle. Make a sticker label, tie on a ribbon. Done. So fast and simple.
I used a 4 oz. bottle and it was the perfect size. The almond oil neatly squeezes out of a spout into the small spray bottle without any mess whatsoever. Add in the vanilla extract and rose oil by drops. Still no mess and no cleanup necessary. Perfect!