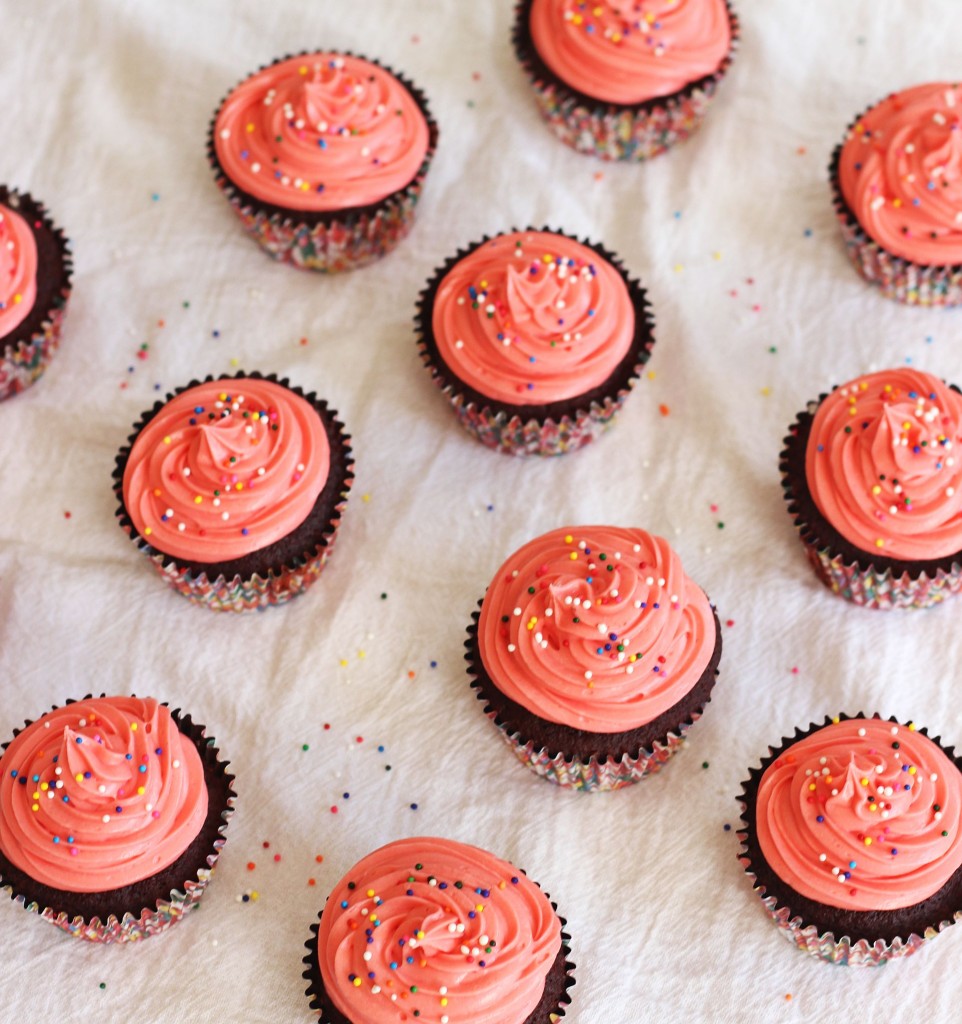 Today's post is less about the recipe (though it's a good one) and more about the purpose. I wanted to make something pink in honor of Breast Cancer Awareness Month. I didn't really have anything naturally pink on tap in my recipe plans, unfortunately, but I was determined to incorporate pink, so frosting it is. That's easy enough to do. It's about the point it makes after all, and besides, who doesn't love pink frosting? Good, no objections. 🙂
I don't think there's a person on the planet whose life hasn't been touched by some form of cancer, including breast cancer. My mother-in-law is currently battling it, so is her sister, and my aunt battled it too. One of my best friend's mother also battled breast cancer, and I remember many conversations about what a difficult time it was for her and her family.
The idea to include something pink in honor of Breast Cancer Awareness Month came to me a few weeks ago, and then I saw that Taylor and a group of bloggers teamed up to do the same thing. I didn't mean to step on toes, but it kind of works out because the more awareness, the better! That's what it's all about.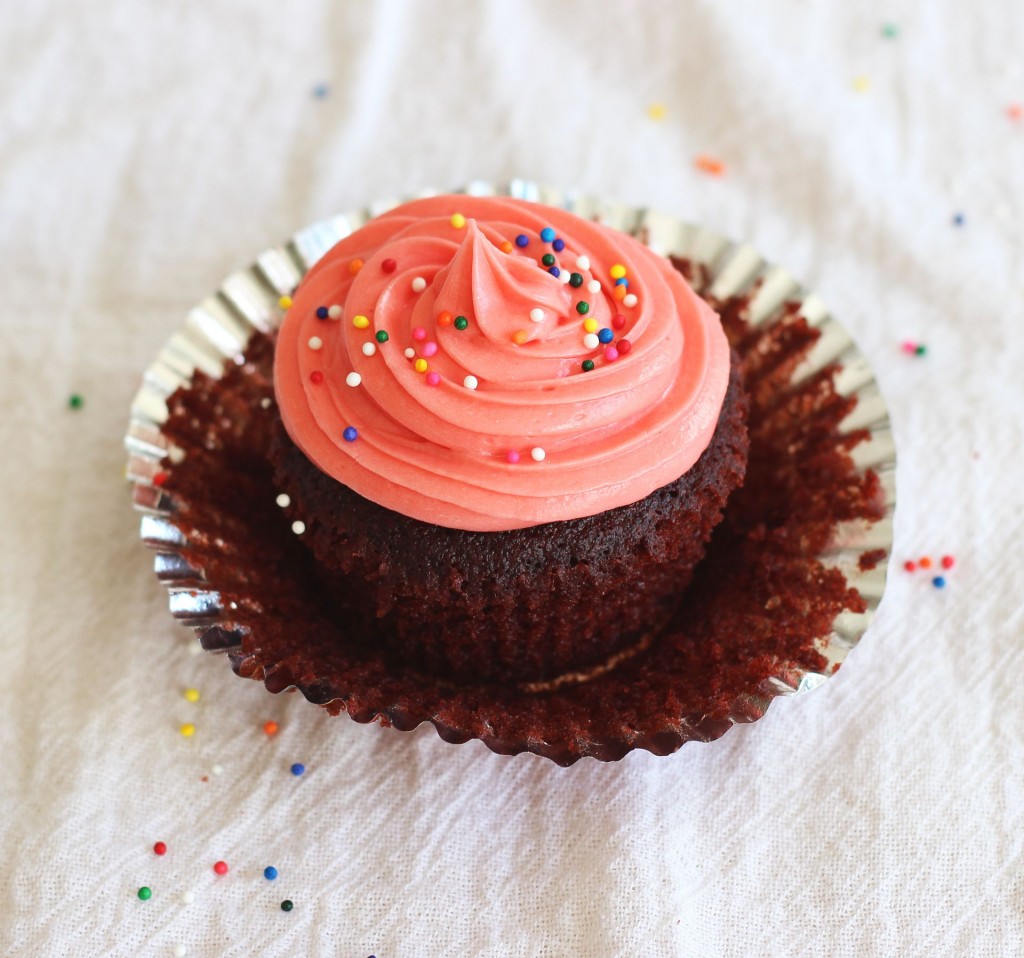 These are *perfect* milk chocolate cupcakes. They have the BEST springy and moist texture, and the precise amount of cocoa to make them not too dark and not too light! They're 'just right' when it comes to richness. My grandmother loves to use her favorite fluffy white frosting on milk chocolate cake, and I like that recipe too, but I'm a sucker for a cream cheese frosting. Because, see, I feel that milk chocolate and cream cheese are really an underrated power team. They deserve more hype and attention as a flavor pairing. That is what I hope to accomplish here. Try it. You will see!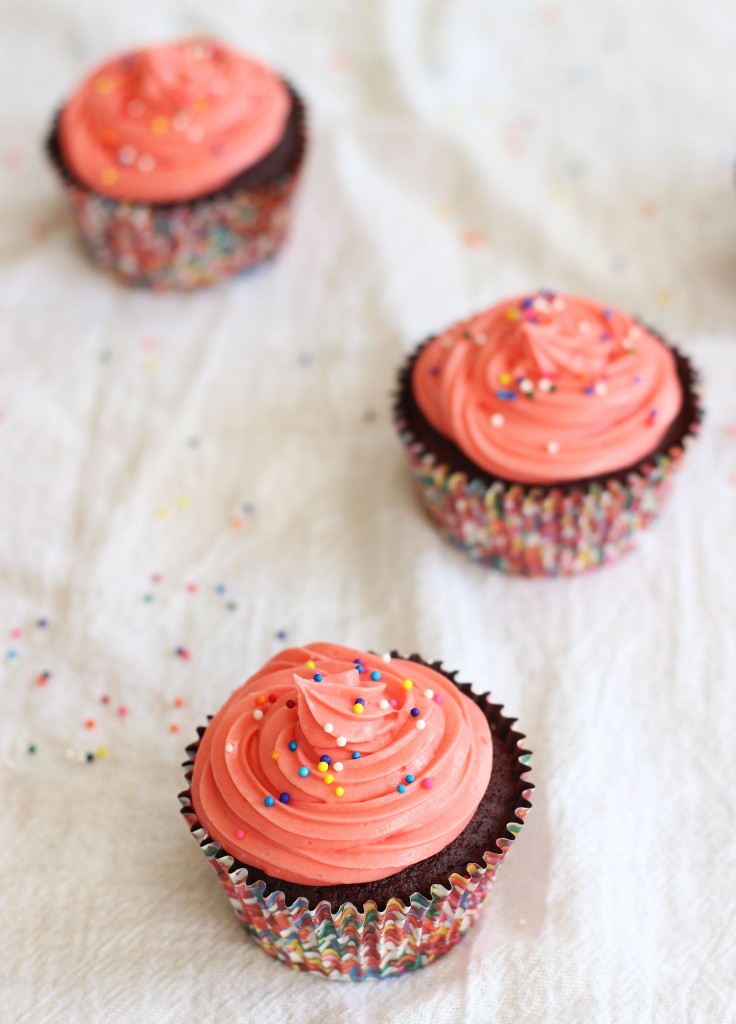 Can we stop for a minute to admire those sprinkle cupcake liners? I'd be lying if I told you that I didn't do a happy dance when I spotted those!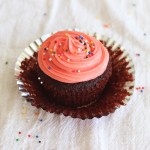 Milk Chocolate Cupcakes with (Pink!) Cream Cheese Frosting
A moist and fluffy milk chocolate cupcake with a cream cheese frosting!
Ingredients
Cupcakes:
1

c.

milk

2

tsp.

white vinegar

3/4

c.

butter

softened

1 1/2

c.

sugar

2

eggs

1

tsp.

vanilla

1 3/4

c.

flour

1/4

c.

cocoa

3/4

tsp.

baking soda
Frosting:
1 - 8

oz.

package reduced fat cream cheese

softened

1

lb.

powdered sugar

1

tsp.

vanilla extract
Instructions
For cupcakes:
In a small bowl, combine milk and vinegar. Set aside.

In a large mixing bowl, cream butter and sugar until light and fluffy.

Add eggs, and beat until well-combined. Mix in vanilla.

In a medium bowl, combine flour, cocoa, and baking soda.

Add dry ingredients to mixing bowl alternately with the sour milk (milk + vinegar mixture).

Fill paper-lined muffin cups 2/3 full (and no more).

Bake at 350 degrees for 18-20 minutes or until a toothpick comes out clean.

Cool completely.
For frosting:
In a large mixing bowl, combine cream cheese and powdered sugar, beating until fluffy.

Mix in vanilla.

Frost cupcakes and decorate with fun and colorful sprinkles!! Enjoy!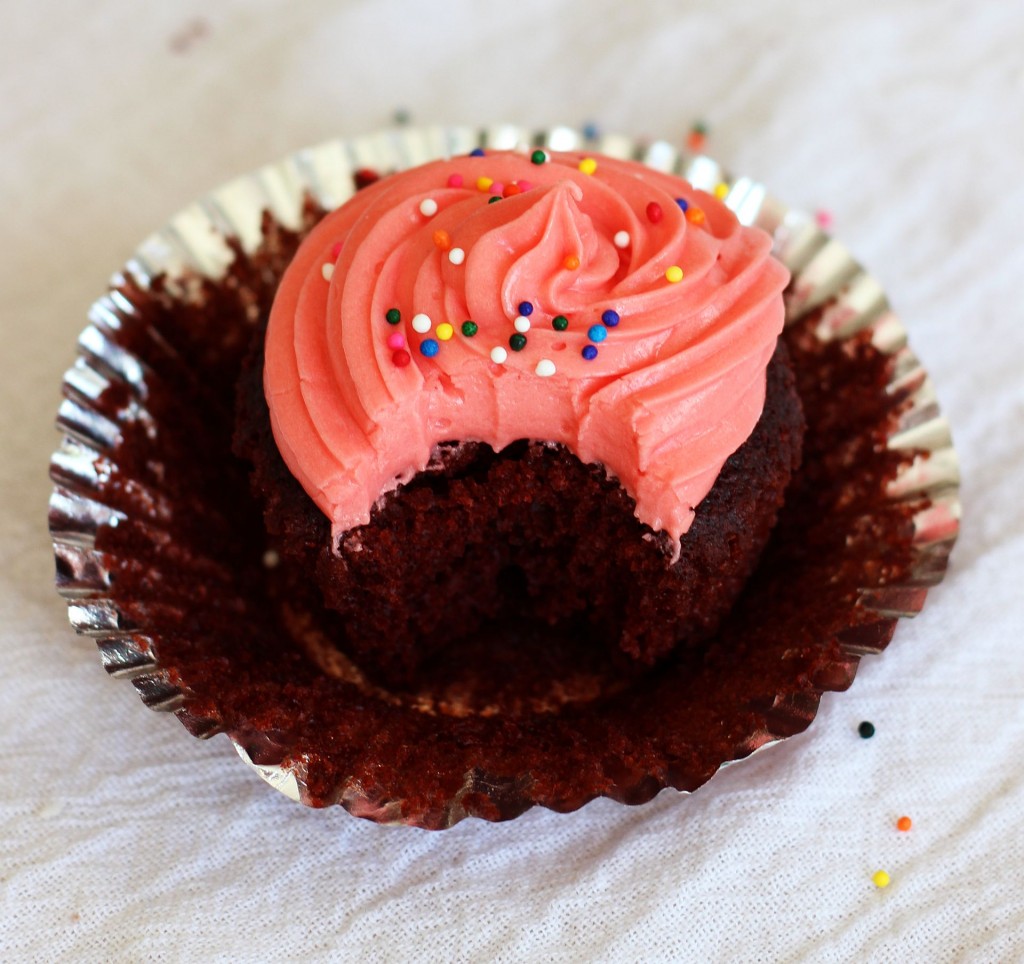 Hug your loved ones today! Thanks, as always, for sharing part of your day here!