HAPPY HALLOWEEN, friends!! Hope yours is fun-filled and spooky!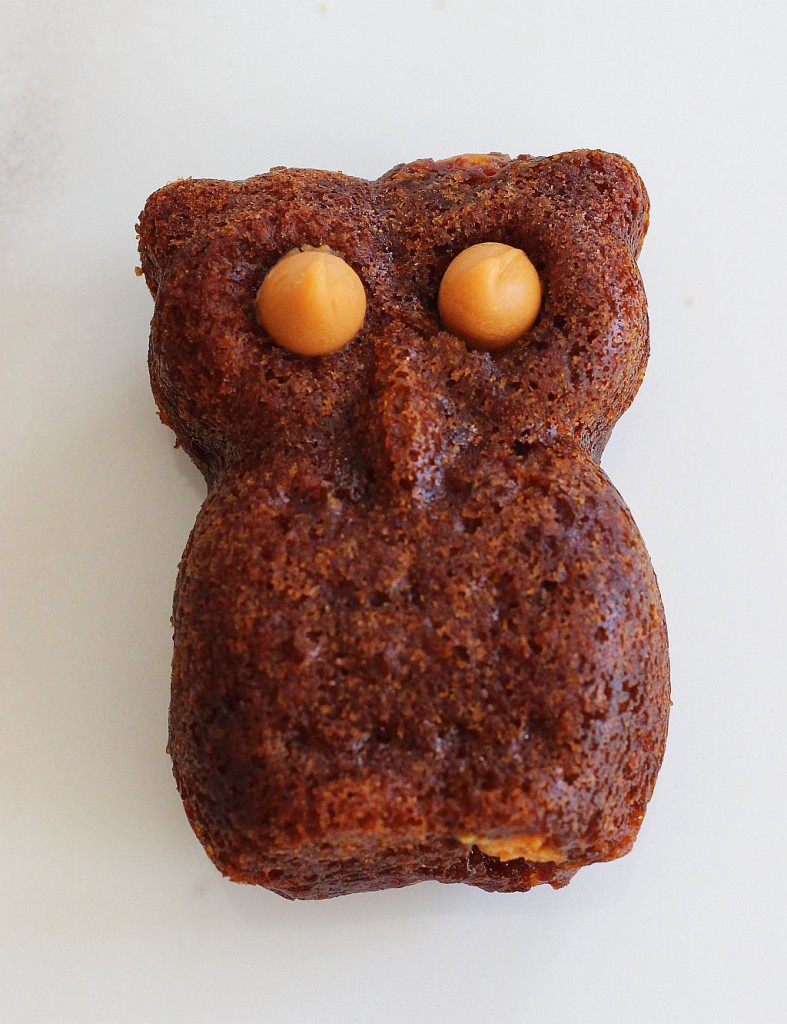 I'm going to be super honest with you (even on this day of 'tricks'!), these aren't that much to look at, unless you make them into cute owls! In general though, they're not the prettiest… I'll give you that. But I urge you to look past their sub-par exterior to see the beauty within!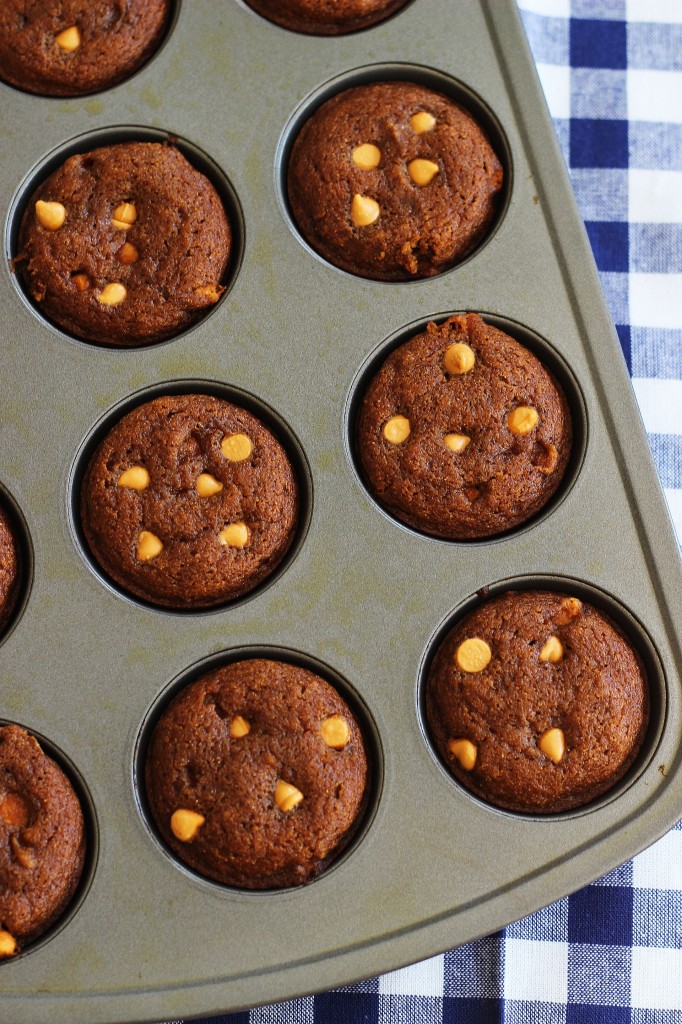 I'd love to be able to tell you that these are healthy, but it'd be kind of a lie. They do have some healthy stuff in them! For example, they contain a lot of pumpkin (a veggie! or is it a fruit? for our purposes, let's call it a veggie!), honey (a natural source of sugar, so it's not really bad for you!), and whole wheat flour (now that actually is pretty healthy!), but the truth is, these have a crapton of sugar in them. It's best to just consider these another 'dessert for breakfast' treat, and move on. Top off your meal with some egg whites and spinach, and it will all even out–>clinging to this justification.
I got this recipe from a family cookbook. It's my S.O.'s stepfather's mother's recipe. HAHAHA. I swear it's not as tenuous a connection as it sounds! I've tested a number of recipes from it recently. You know how baking techniques change over time, and the availability of baking products changes over time, and it kind of makes some older recipes, um, unusable? There were some definite misses, purely based on the passage of time and well, modern inventions. However, I've discovered some gems too, and this is one of them.
These are AWESOME. I don't throw that word around. I reserve it for things that are truly *awesome.* They're full of pumpkin, honey, and butterscotch flavors, none of which are particularly subtle. They all shine pretty boldly in these muffins, and you'll be glad for it! The three flavors are one of the best flavor trifectas I've encountered.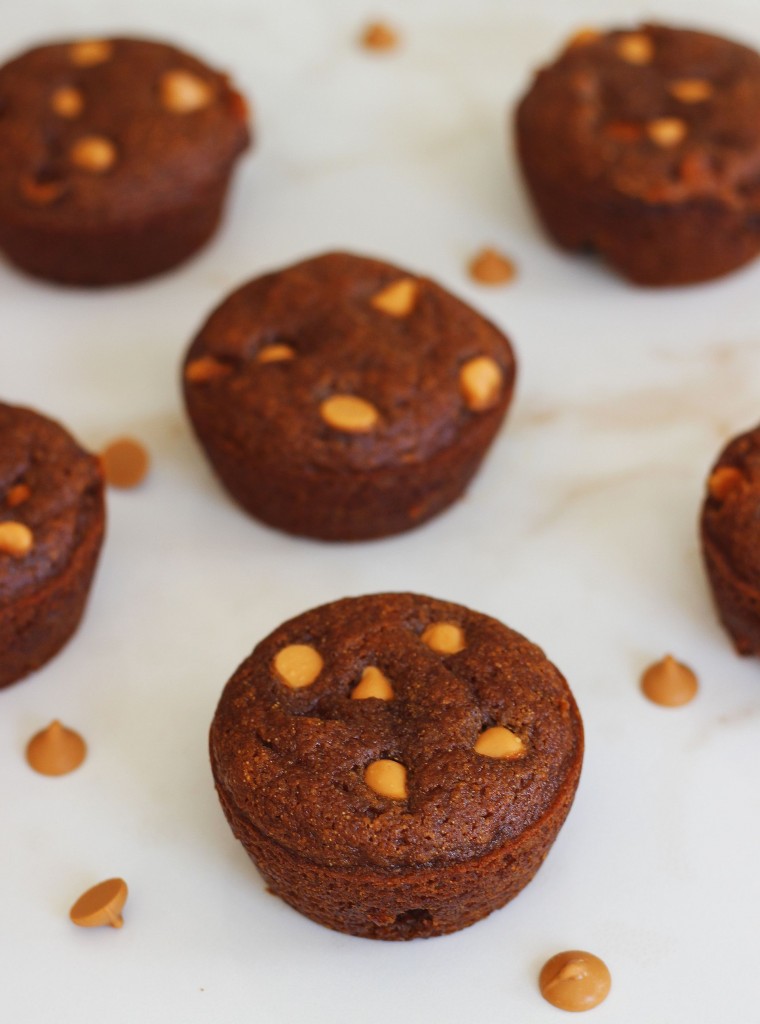 We tried to eat them conservatively because they are sugar bombs, but we simply didn't. No rationing whatsoever. I made a second batch the same week, telling myself I needed to make sure the recipe was solid, and those disappeared quickly too. That's all well and good for S.O. because he has the metabolism of a cheetah, but me? Not so much. I'm not bitter about it, btw.
Since I'm visiting my in-laws this weekend, it seems only fitting to share the recipe now!
If you like pumpkin, honey, and butterscotch, you must try these. If you don't like those flavors, what's wrong with you? 🙂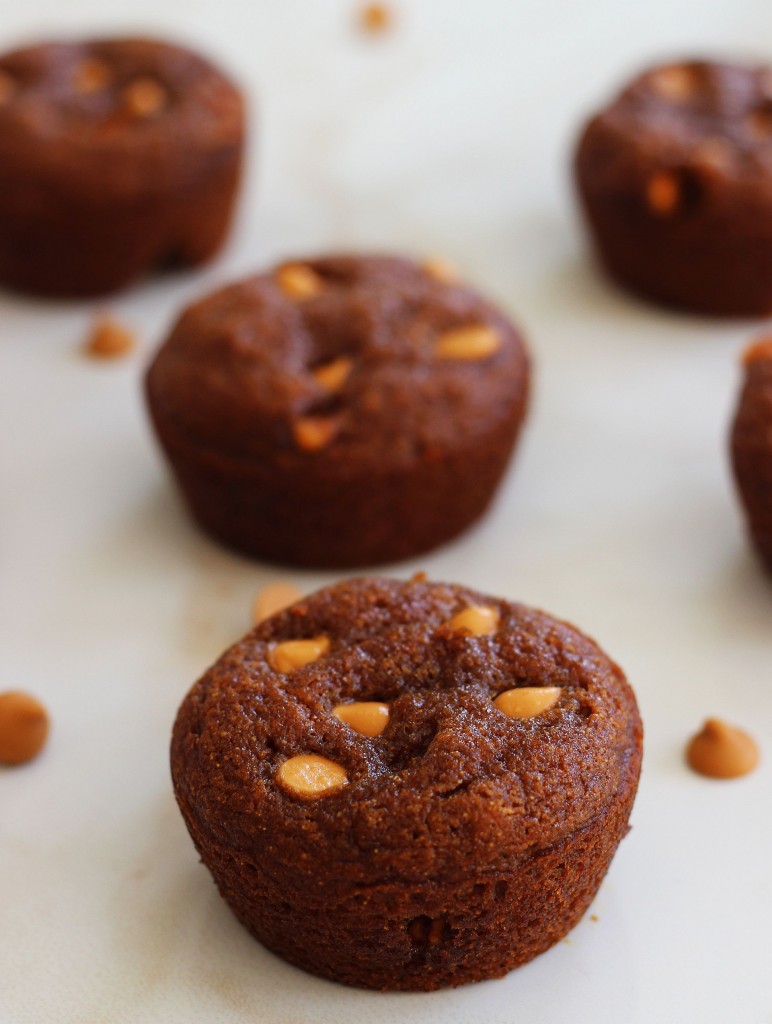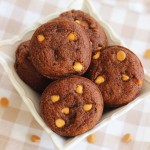 Pumpkin Honey Butterscotch Muffins
A whole wheat pumpkin muffin oozing with honey and molasses, and butterscotch chips.
Ingredients
2/3

c.

honey

1/4

c.

molasses

1/4

c.

oil

1

egg

1

c.

canned pumpkin puree

1 1/3

c.

white whole wheat

whole wheat flour, or all-purpose flour

1

tsp.

baking soda

pinch

of salt

1

c.

butterscotch chips
Instructions
In a large bowl, combine honey, molasses, oil, egg, and pumpkin until well-combined.

In a small bowl, combine flour, baking soda, and salt.

Add dry ingredients into wet ingredients and mix until just combined.

Fold in butterscotch chips.

Lightly grease a 12-cup muffin pan, and fill muffin cups 2/3 full.

Bake at 350 for 20-22 minutes.

Cool for 20 minutes before removing from pan. Enjoy!
And if you happen to be owl-obsessed like me, and you own an owl baking pan, you should totally make these look like this: