These easy slice-and-bake chai shortbread cookies are buttery, flaky, and tender, and full of wonderful spices like cardamom, nutmeg, cinnamon, pumpkin pie spice, clove, and black pepper!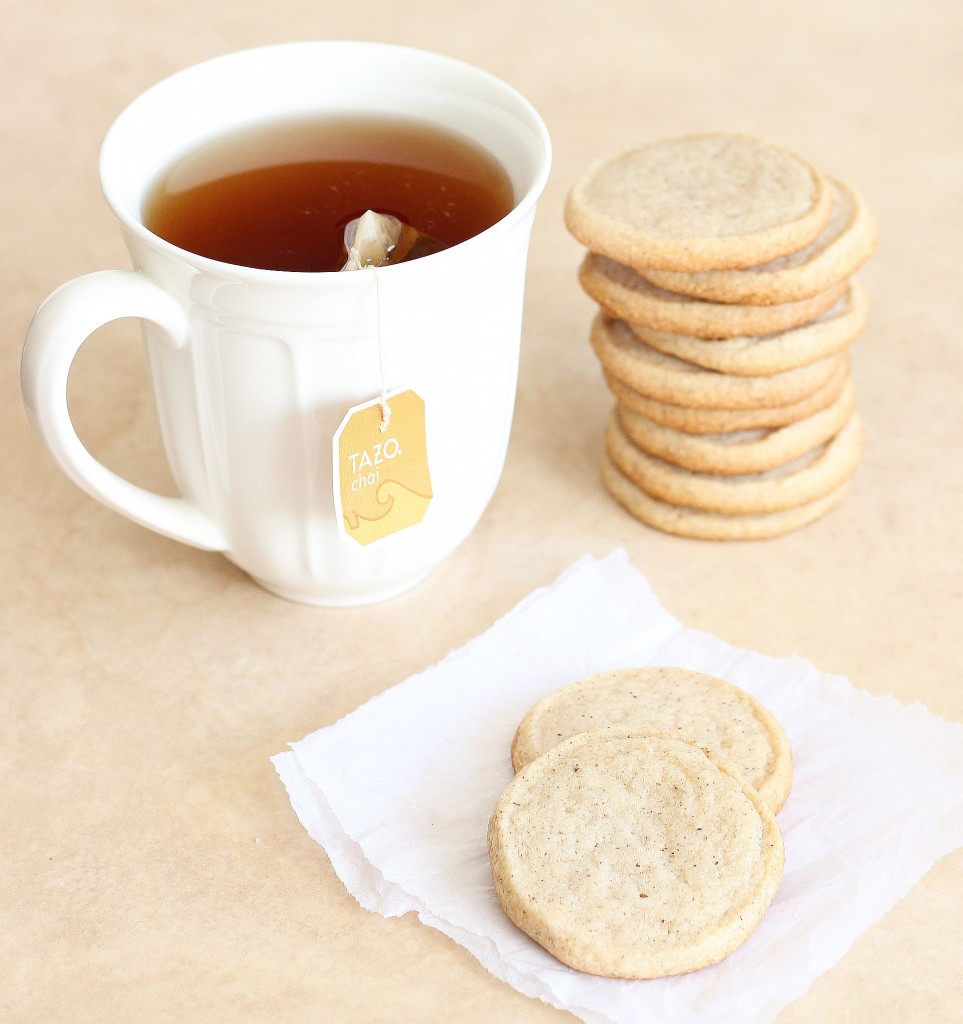 My freshman 15 can be attributed almost exclusively to chai tea lattes. Yeah, I really don't think it was the frat parties – it had to be the chai lattes. They weren't from Starbucks, believe it or not! I went to college in the olden days before Starbucks really boomed, and way back then, approximately right before the new millenium, we had 1 Starbucks in the whole town. There's probably 30 of them by now.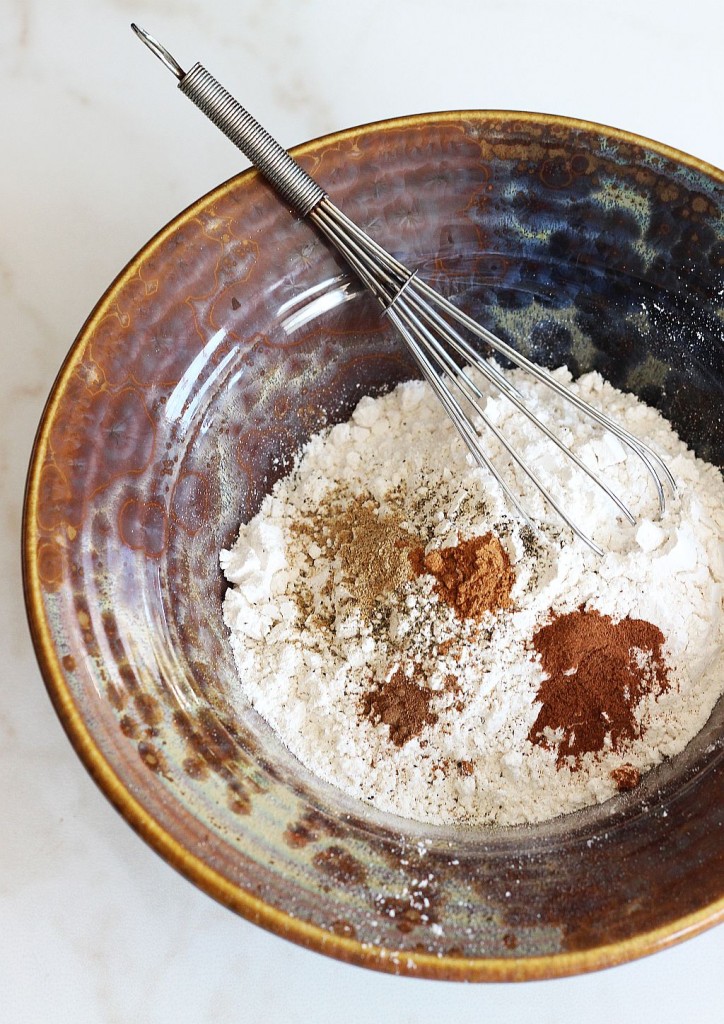 I passed through the main student center, The Hub, every morning to get to my 8am class (because I was one of those lucky souls to score ALL 8am classes). I would quickly stop for a chai tea latte nearly every day though. In fact, I ran out of money on my meal card very early on because I was spending $3 on them, along with a fruit and cream cheese tart. So good. Breakfast of champions! I can't believe my metabolism kept up as well as it did considering the meal I'd start my days with. I should thank my lucky stars it was only the freshman 15.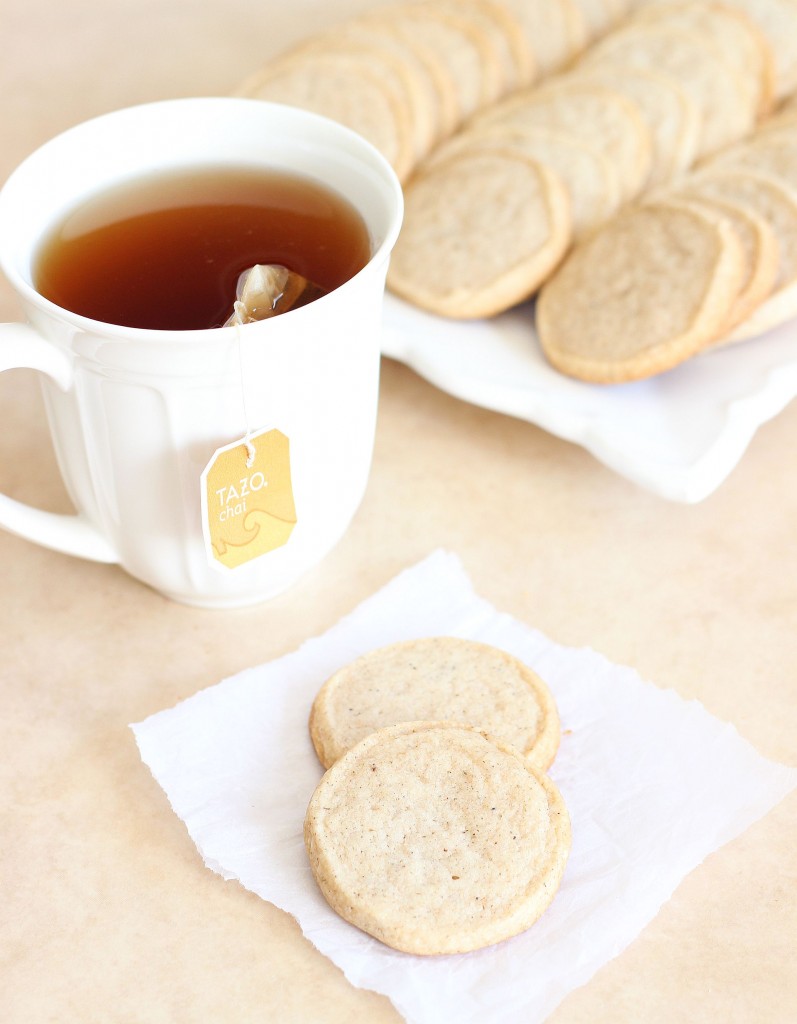 These days I drink a ton more coffee than I probably should, but I'm still very much a tea drinker too. I don't order chai tea lattes all that often because my understanding of them is that they're crammed with sugar (and that's a problem?), but I drink plain chai tea quite a lot, and it satisfies the craving for something warm and spicy.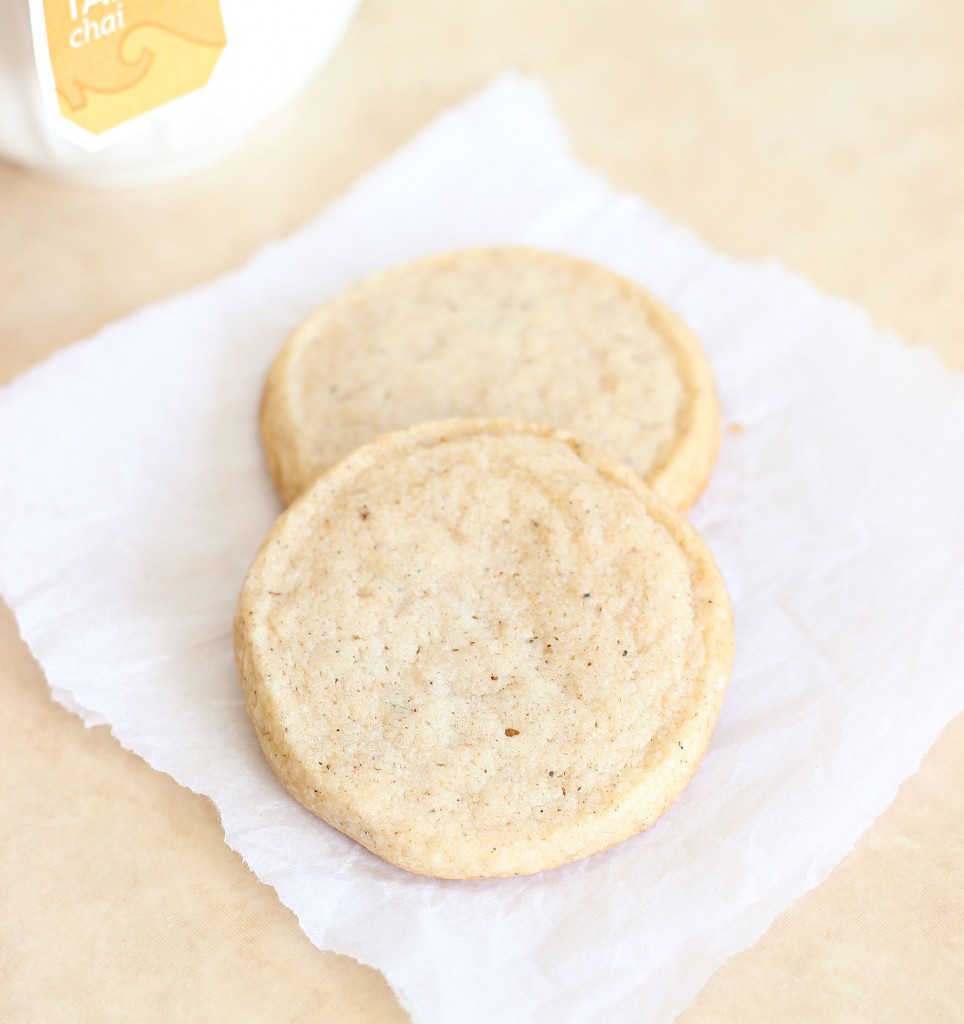 These flaky and buttery shortbread cookies will also satisfy the chai tea craving! But in a cookie, which is always going to trump tea, don't you think? They're light, delicate, and to me they taste *exactly* like a hot mug of chai tea. The flavor of these is so wonderfully authentic and spicy! These have something extra special going on in the spice department though. Besides several conventional spices like cinnamon, clove, and cardamom, these also have a few unusual suspects like nutmeg and pumpkin pie spice for extra warmth and fall flair.
Because…. pumpkin pie spice. If these cookies can't have pumpkin in them, this is the next best thing.
Also? A little black pepper.  It might sound odd, but it lends just enough kick and pepperiness to be perfect.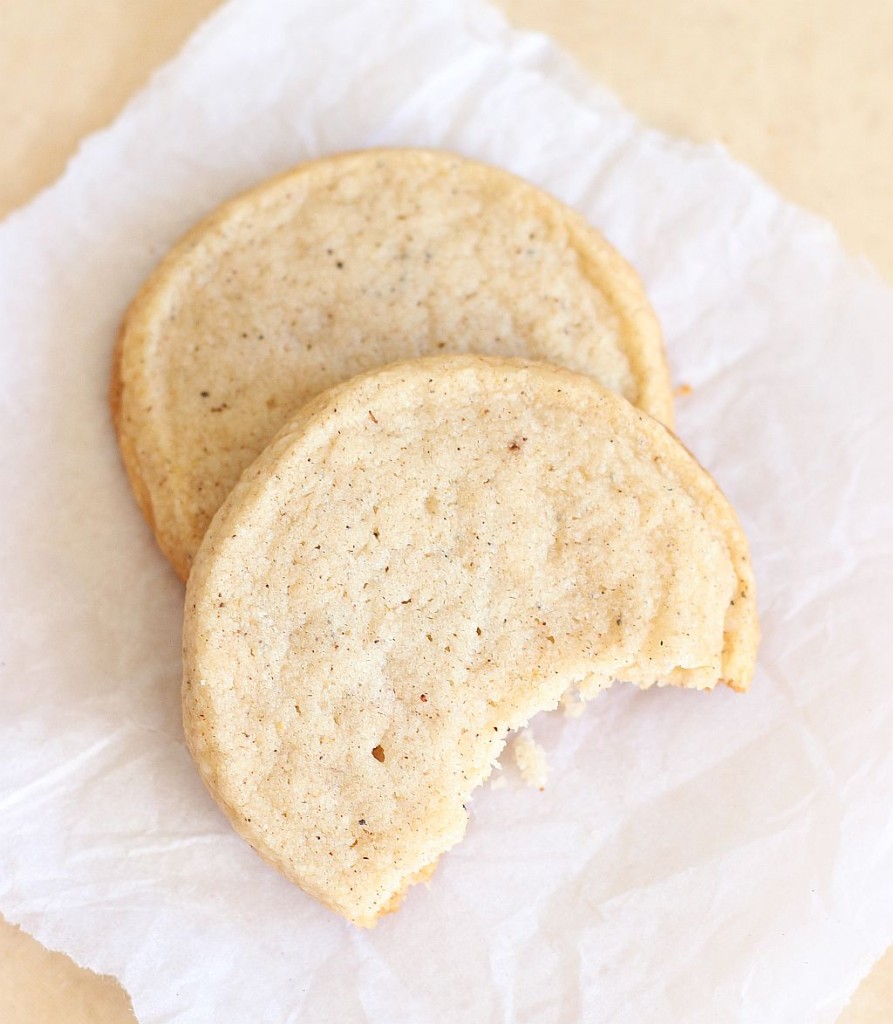 Btw, black pepper makes me sneeze every time. Anybody else? I thought that only happened to cartoon characters, but apparently it happens in real life too.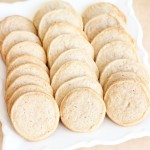 Pumpkin Spice Chai Shortbread
A buttery shortbread cookie, flavored with chai tea spices, like cinnamon, cardamom, nutmeg, and black pepper!
Prep Time
1
hour
10
minutes
Total Time
1
hour
20
minutes
Ingredients
1 1/2

c.

flour

1/4

tsp.

cardamom

1/4

tsp.

cinnamon

1/4

tsp.

pumpkin pie spice

1/8

tsp.

nutmeg

dash of clove

generous pinch of black pepper

3/4

c.

powdered sugar

10

tbsp.

unsalted butter

softened
Instructions
In a medium bowl, combine flour and spices. Mix until well-blended.

In a large mixing bowl, combine powdered sugar and butter.

Beat at medium speed until light and fluffy.

Gradually add flour mixture to mixing bowl, beating at low speed until just combined.

Shape dough into a 12-inch log, about 1 inch thick, and wrap in plastic wrap.

Chill dough for at least 1 hour, or until firm.

Unwrap dough and cut into 36 slices, about 1/4-inch thick.

Place dough slices on ungreased baking sheets 1-2 inches apart.

Bake at 375 degrees for 8-10 minutes.

Remove cookies from pans and cool completely on wire racks. Enjoy!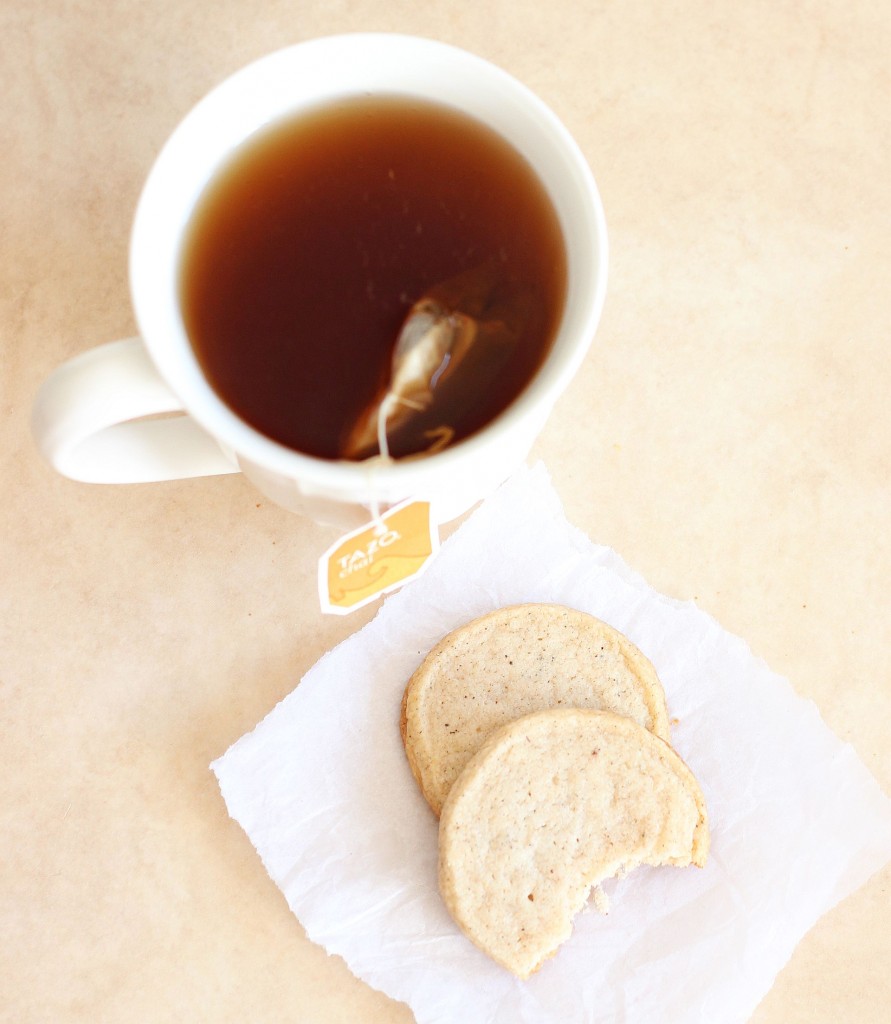 Soooo… I wrote this up while burning the midnight oil and I'm definitely getting a little punchy and bleary-eyed. Let's forgive any nonsense and incoherent sentences if you find them, k? 🙂