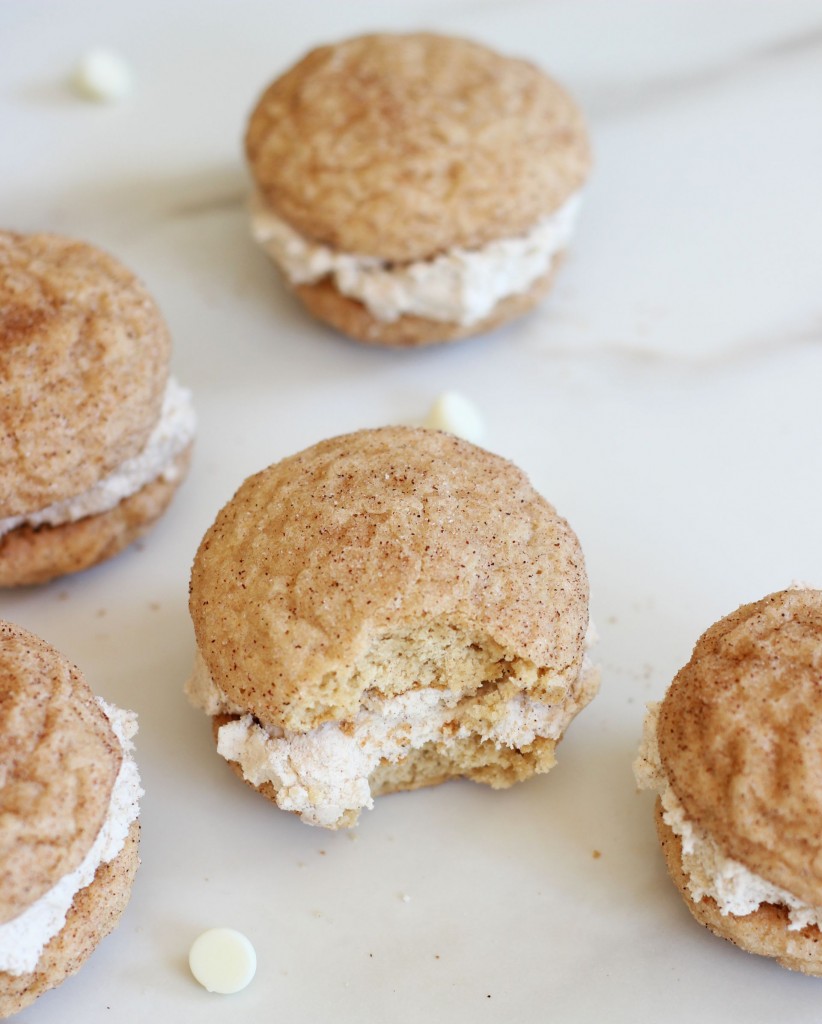 A few weeks back, I got a craving for Snickerdoodles. Strictly speaking, I don't think they're really a seasonal, fall dessert, but for some reason, in my mind, they do sort of conjure up fall and holiday feelings.
I've always used my Gma's recipe (you knew I'd say that), but I'll admit it's been quite a long time since I've made these! I was surprised by how crispy and light and crumbly they were! I'm not opposed to that type of cookie if the mood strikes, however, I do consider myself to be more of a chewy cookie kind of girl!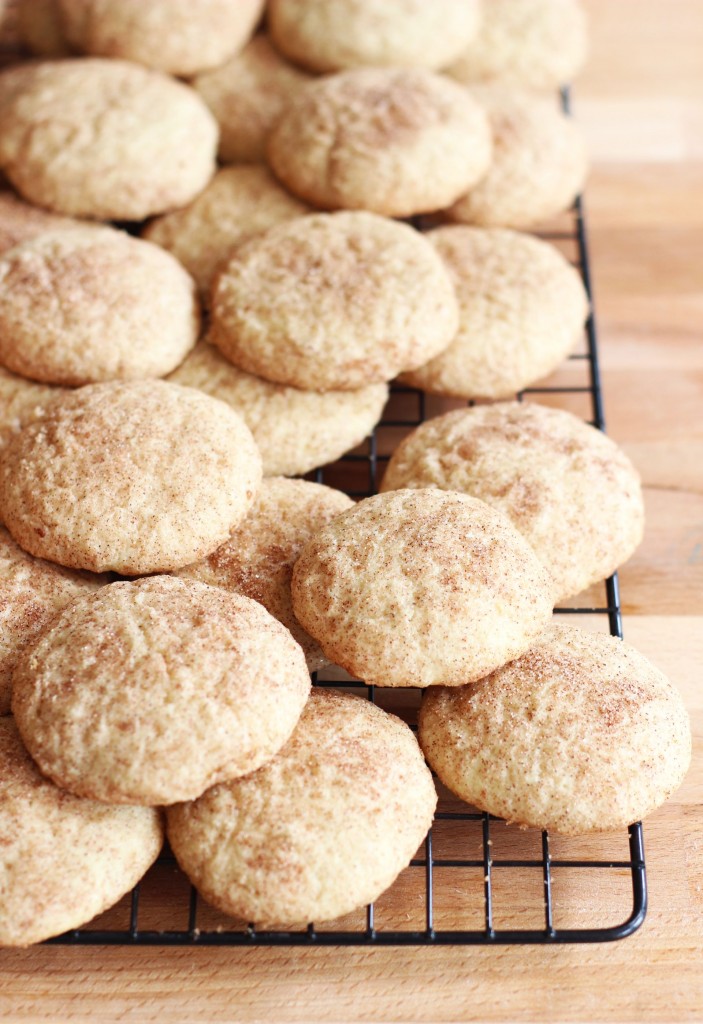 I made it my mission to revamp my Gma's Snickerdoodles, and after several batches, landed on a version that is definitely a crowd-pleaser! Because I can't leave well enough alone, EVER, and because Snickerdoodles aren't inherently super sweet anyway, I threw together a quick and fluffy white chocolate and cinnamon frosting.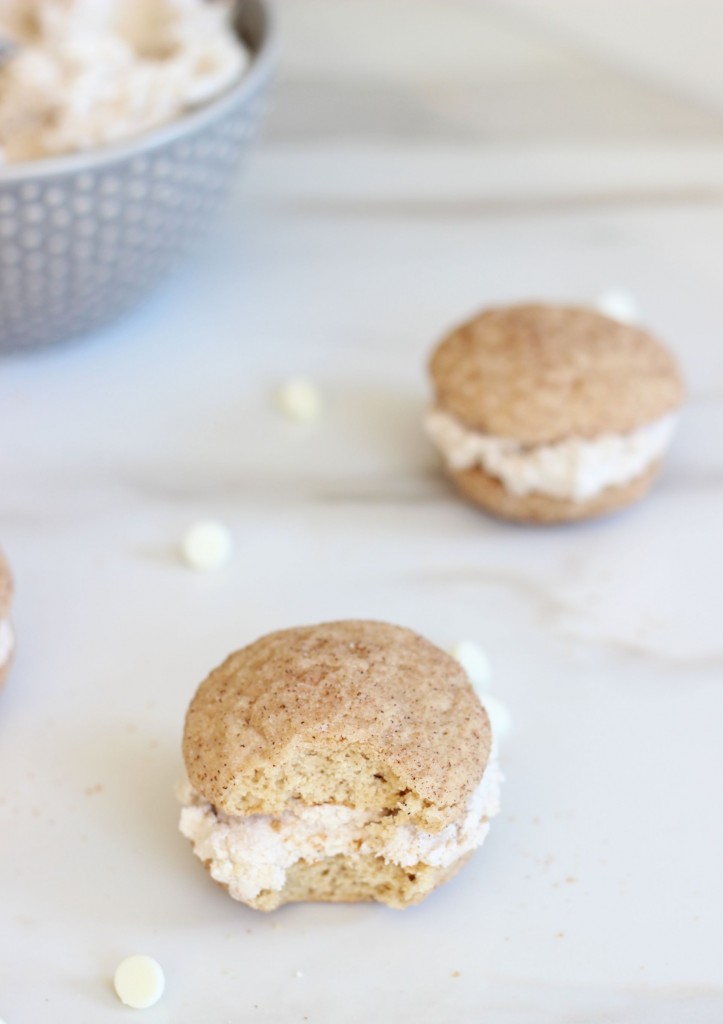 It gives them more sweetness, more spice, and the white chocolate provides a bit more richness! Today I'm sharing these cookies over at This Silly Girl's Life. Please pop over there to check out the recipe! 🙂
Grab a tall glass of milk. You will need it.