A simple and easy brown butter red velvet brownie with a brown butter, marshmallow, and cream cheese frosting! These belong on your holiday dessert table!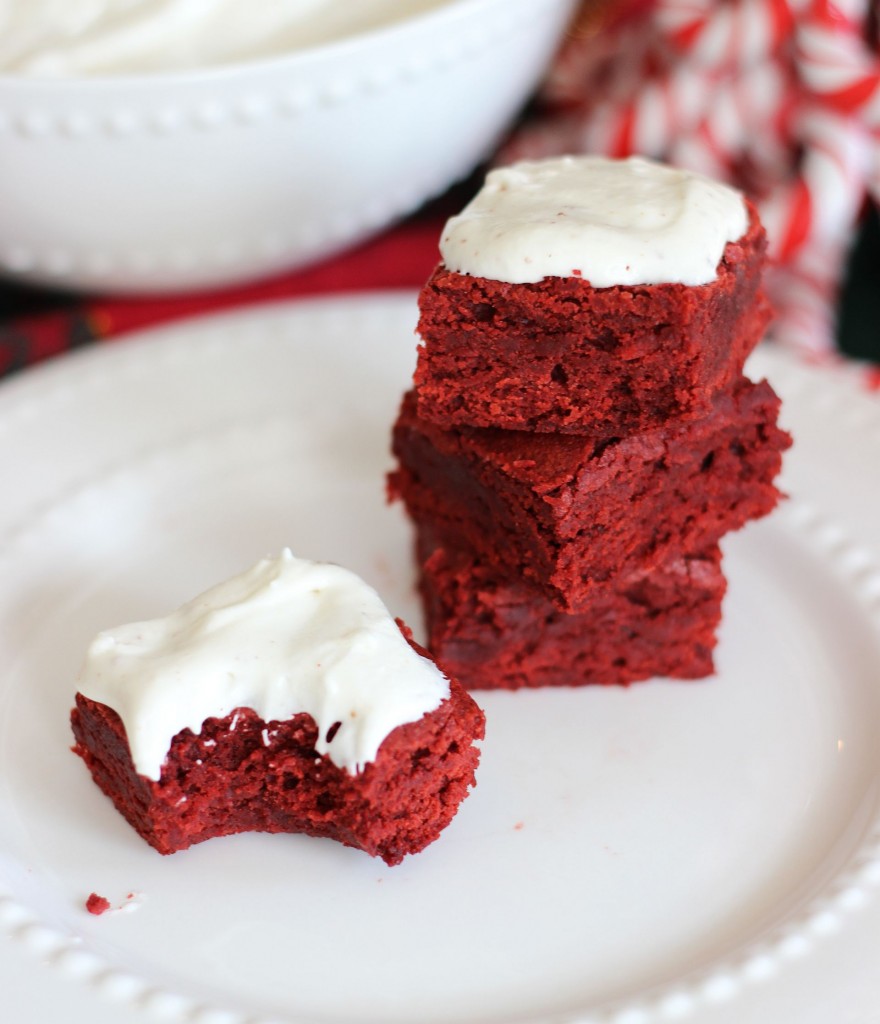 I know… I practically beat you guys over the head with my brown butter infatuation, but is that a bad thing? Should we hash it out? I mean, we're talking about BROWN BUTTER. It's nectar of the gods! You adamantly agree, don't you?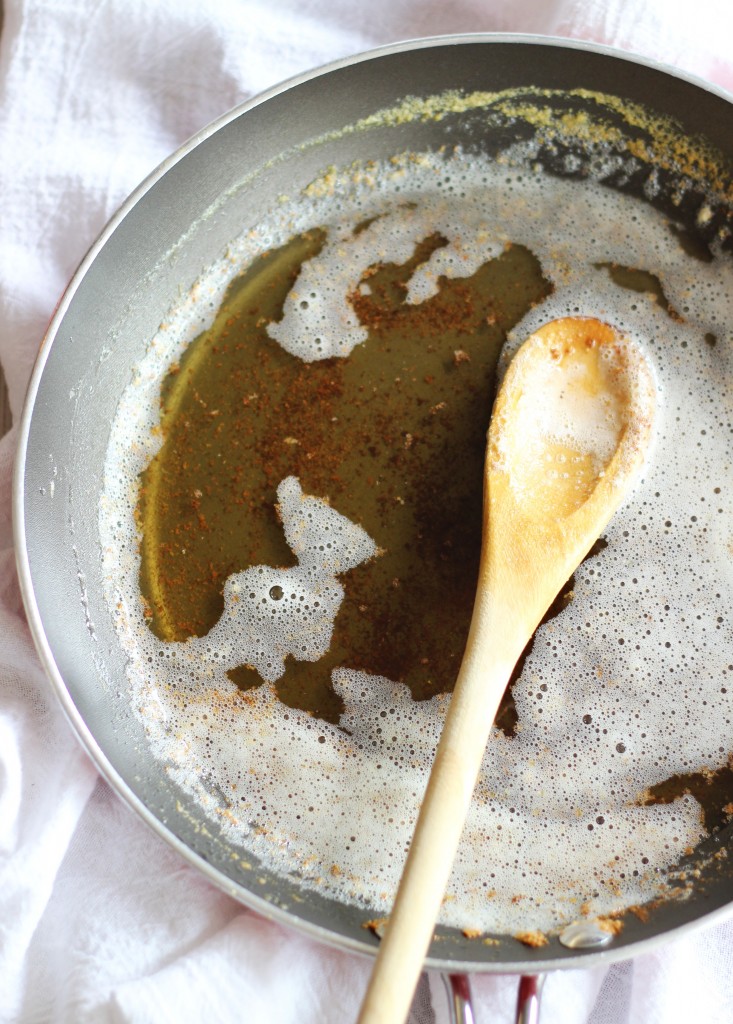 The way I feel about brown butter is largely the way I feel about bacon too… anymore, I'm not sure that there is a dish where bacon doesn't fit or seem appropriate. Sweet, savory… doesn't really matter. The answer is always brown butter. Or bacon. Or both. OMG, BOTH. I'm on it.
I have near equal love for red velvet. Red velvet desserts are some of my favorite. They taste amazing, and they also look pretty. Win-win. Since it's the holidays, my surroundings are bursting with a lot of red and green. It naturally felt festive to incorporate some holiday colors into baking too! So hellooooo red velvet!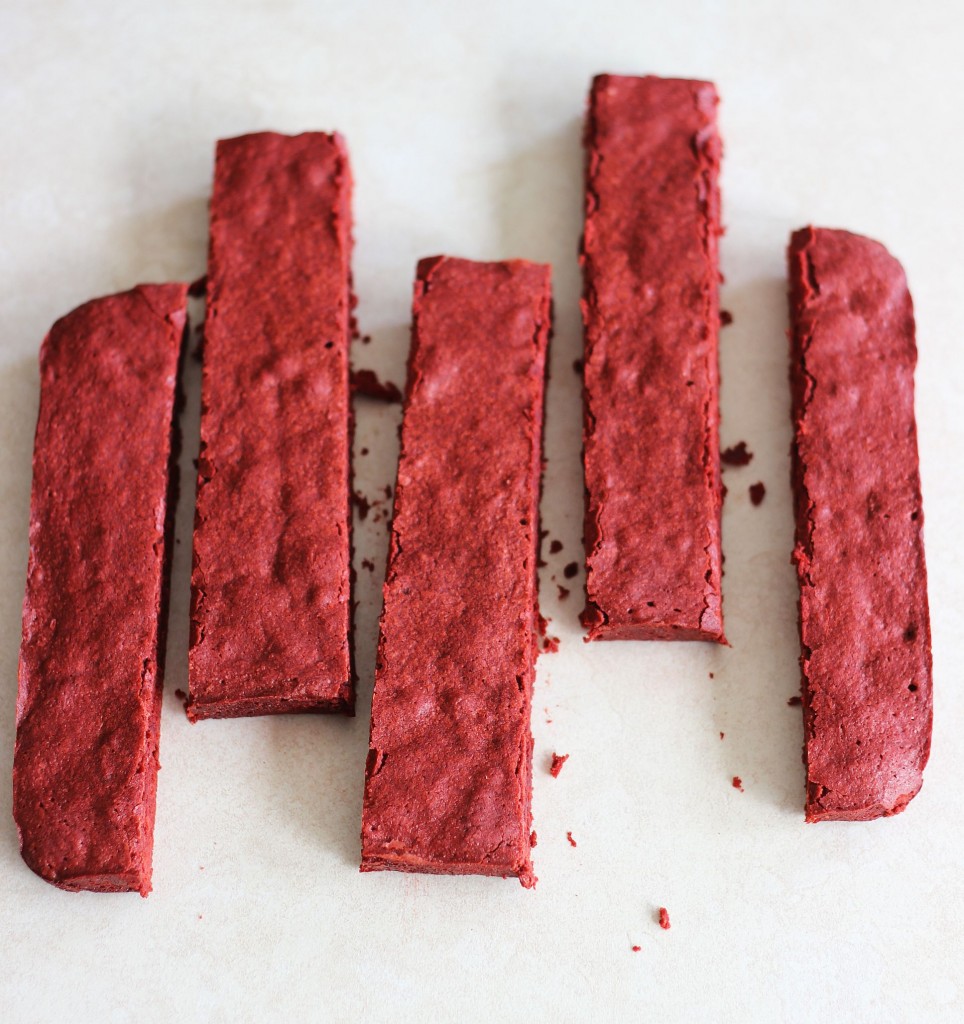 As it happens, my favorite recipe for red velvet brownies includes melting the butter. That was all it took. I mean, it had to be melted anyway. There was no possible way I wasn't going to also brown the heck out of it. Well, maybe not the heck, but I did take it to a nutty, caramel-y, place. Perfection.
Before we were operating in a trifecta of seasonal flavors including eggnog, gingerbread, and peppermint, but with the addition of red velvet, now we are rotating in a superfecta! I think. I dunno. Is that right? Pretend I make sense and nod your head in agreement. Cool. The seasonal dessert circle is complete. Until the next idea.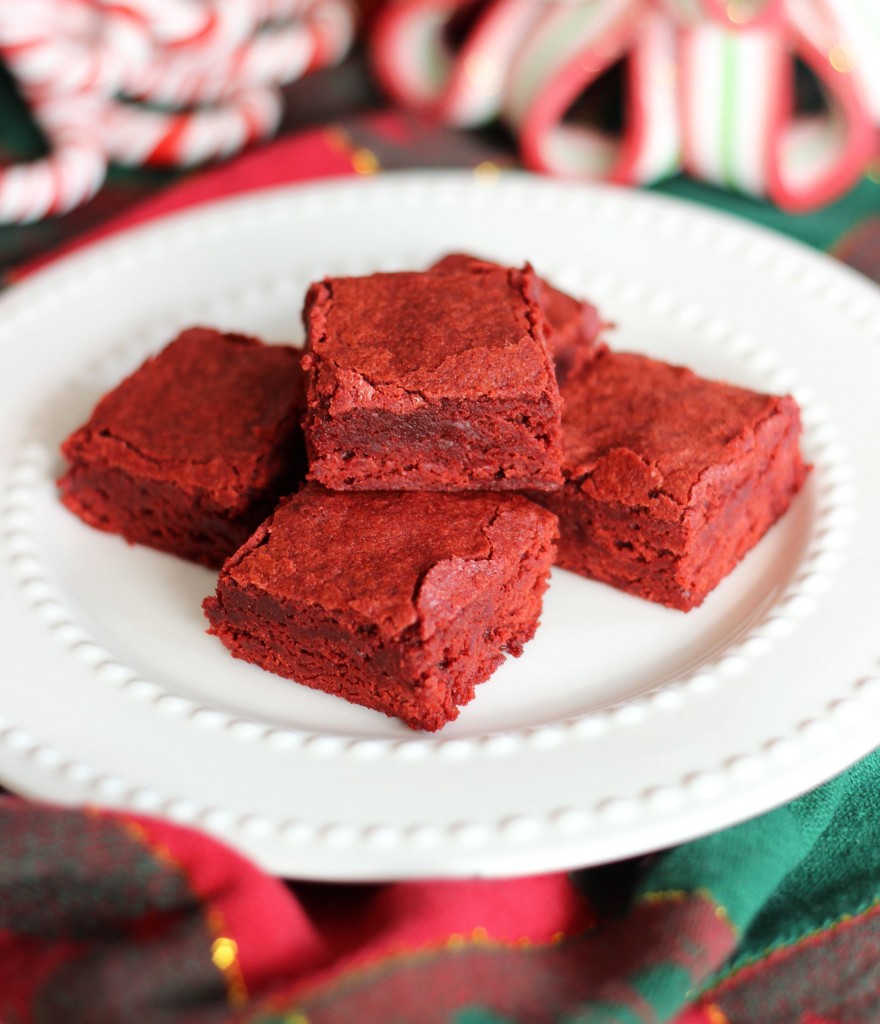 I tried to cut myself off, but brownies need frosting! What better way to top a brown butter red velvet brownie than with more brown butter? Too much? It's not. It's really not. A brown butter, marshmallow, and cream cheese frosting, btw. The combination spoke to me, and it worked beautifully.
Have I convinced you yet?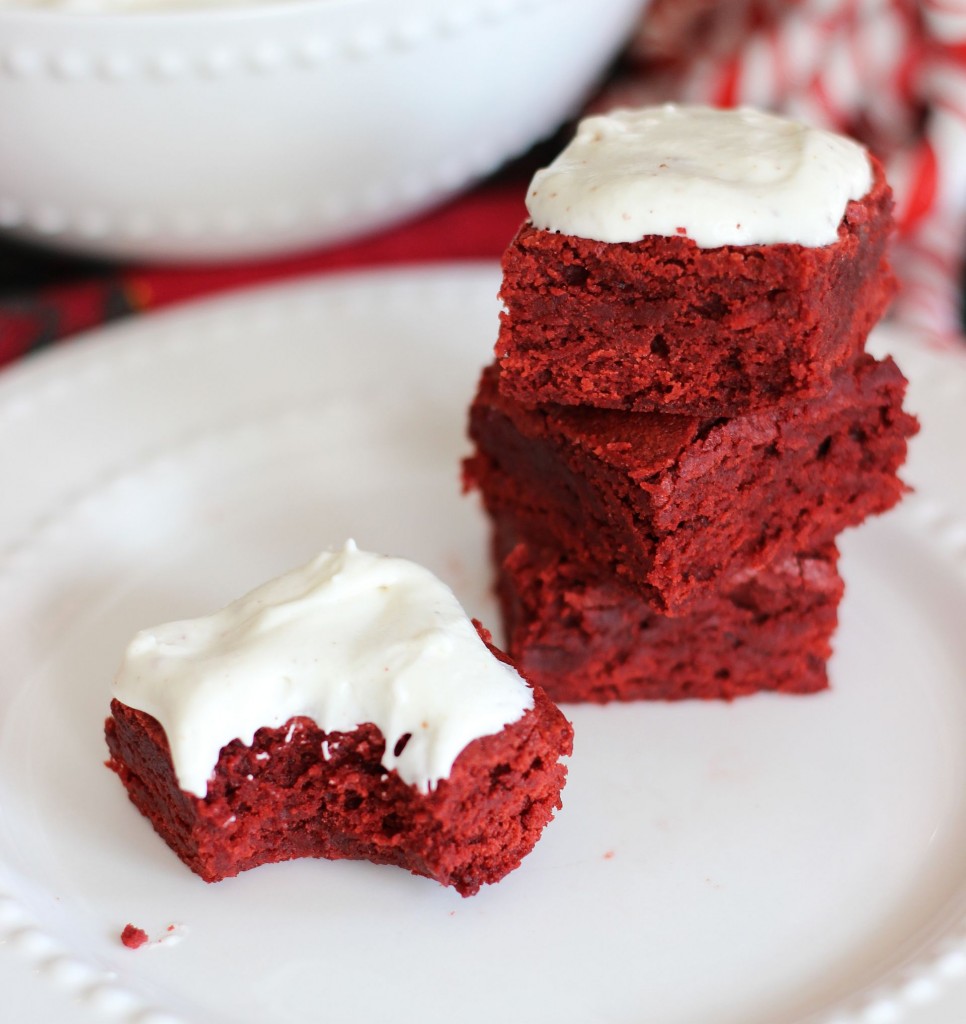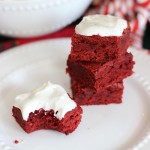 Brown Butter Red Velvet Brownies with Brown Butter Marshmallow Frosting
A simple and easy brown butter red velvet brownie with a brown butter, marshmallow, and cream cheese frosting!
Ingredients
For brownies:
1/2

c.

butter

1

c.

sugar

1

tsp.

vanilla

1/4

c.

cocoa powder

2

tbsp.

red food coloring

1

tsp.

vinegar

2

eggs

3/4

c.

flour
For frosting:
1/2

c.

butter

1 - 3

oz.

package cream cheese

softened

2

c.

powdered sugar

1 - 7

oz.

container marshmallow fluff
Instructions
In a large saucepan on medium heat, melt entire 1 cup butter (half will go to the brownies, half to the frosting).

Continue cooking the butter on medium heat until it turns golden brown and forms brown flecks, about 6-8 minutes. Stir frequently to prevent burning on the bottom.

Allow butter to cool for about 5 minutes.
To prepare brownies:
Divide the browned butter in half, and pour one of the halves into a large mixing bowl.

Add the sugar, vanilla, cocoa powder, red food coloring, and vinegar to the mixing bowl, and mix until blended.

Add in the eggs, and mix until well-incorporated.

Add in the flour, and mix until just combined.

Pour into a greased 8-inch square pan.

Bake at 350 degrees for 18-24 minutes, or until a toothpick inserted near center comes out clean.

Allow to cool completely on a wire rack.
For frosting:
In a small mixing bowl, pour remaining browned butter.

Beat in cream cheese and powdered sugar until smooth.

Fold in marshmallow fluff.

Spread onto cooled brownies. Enjoy!
Happy brown butter all-the-things day!