A light, fluffy and rich eggnog mousse with shredded coconut, and coconut and rum flavorings makes a delightful holiday dessert! Simple, decadent, and pretty too!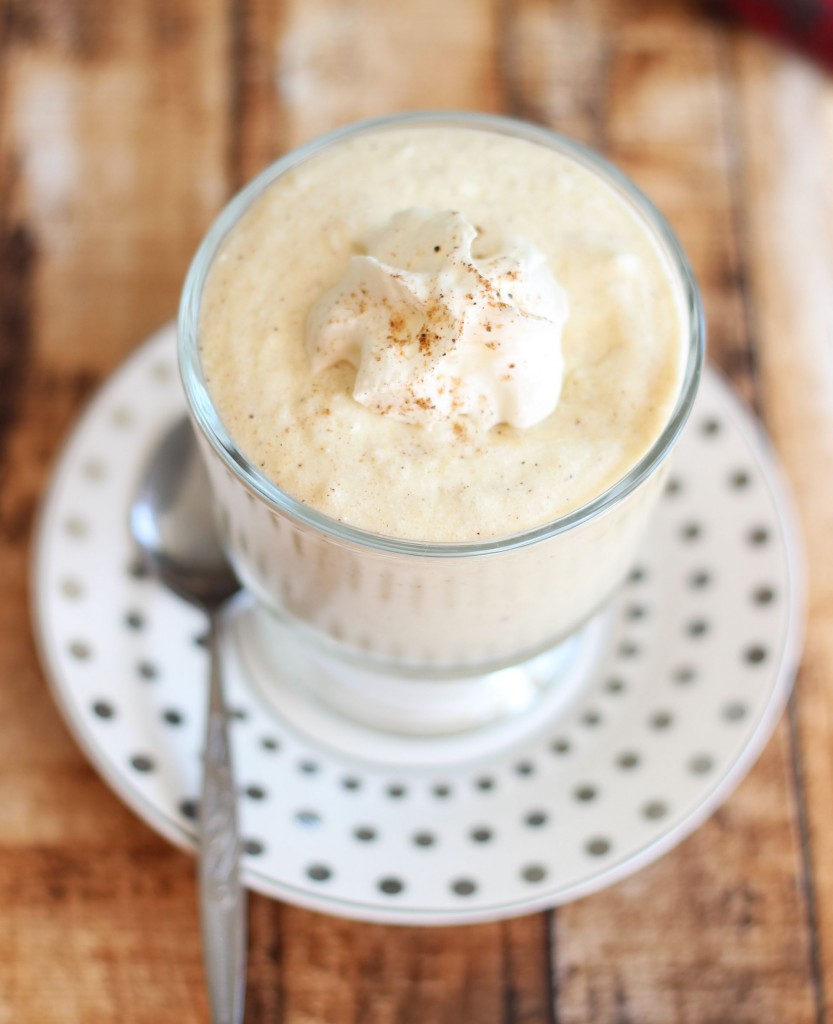 We're in a loop, in case you haven't noticed. We're just rotating around a trifecta of seasonal favorites: mint, gingerbread, and eggnog. Round and round, we go. Where it stops, nobody knows! The pattern has to break, eventually, right? Perhaps… but not today!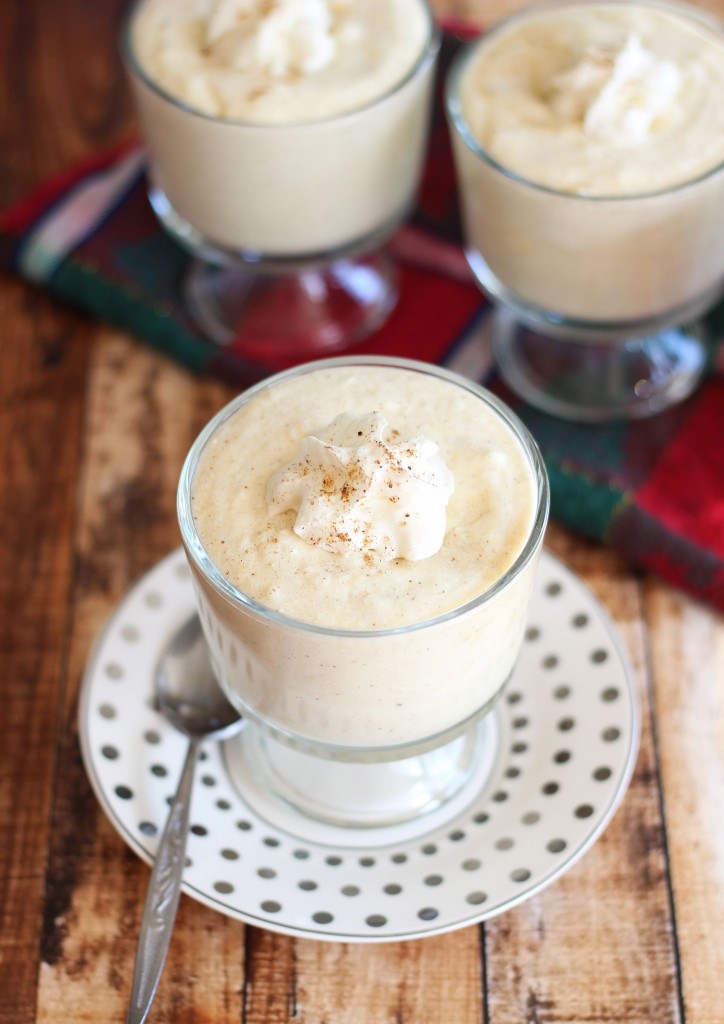 I had eggnog mousse in my head as an idea, and I found a positively ancient recipe among my Gma's stash that I adapted to make this mousse. Hers was actually a pie recipe – eggnog cream pie – and it didn't have anything to do with coconut or rum, so my recipe is altogether pretty different from the original. I think maybe the only ingredients that remained the same were gelatin and eggnog. Nevertheless, it did sort of serve as the inspiration!
It's super creamy and rich, full of coconut and rum flavors. Kind of like a Pina Colada gone Eggnog. Or a wintertime/holiday Pina Colada, if you will. But in mousse form. Yes, that. Are you still with me? It also boasts lots of cinnamon and nutmeg! Spicy goodness.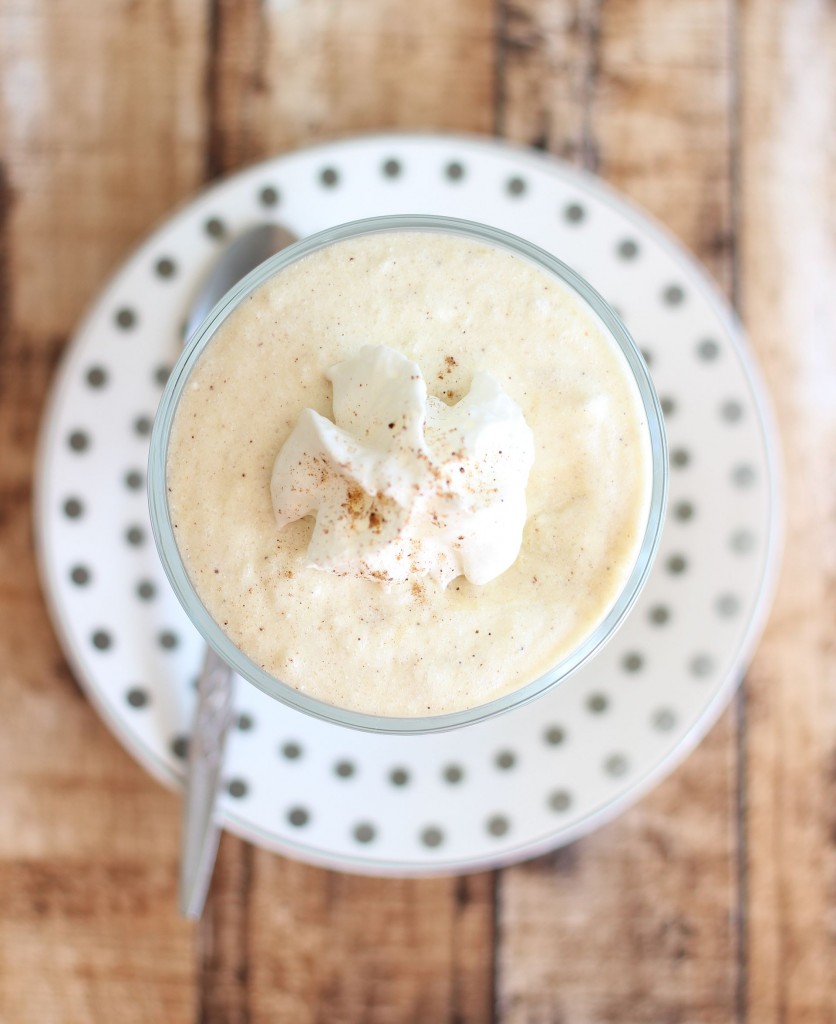 I really wanted to add something crunchy to this. I fought the temptation to add walnuts. When I made it last weekend though, S.O. was suffering from a toothache for the 3rd day in a row and he pleaded his case against anything even mildly crunchy. I gladly obliged since he was pretty earnest about it. At that point, I was also leaning back towards keeping this dessert ultra-creamy anyway.
It turned out that he needed a root canal so he was really quite serious about the 'no crunchy' demand… poor thing. I've never had one (knock on wood), and I pray I don't anytime soon. Ugh.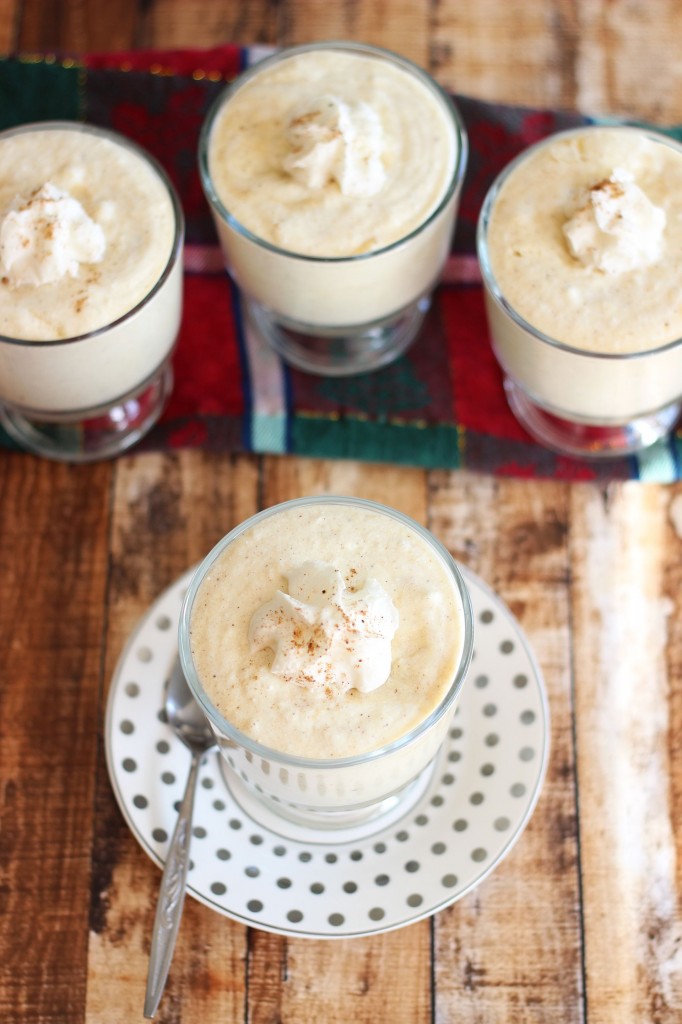 Are you surprised though? In this house? It was a matter of time before one of us needed a root canal. So in between sleeping, choking down gargantuan Tylenol tablets (laced with a very special ingredient), and eating his usual 4 bananas/day, he also stuffed himself silly with this Creamy Coconut Rum Eggnog Mousse. And I don't think he ate it only because he couldn't eat sturdier foods. I like to believe it's because it was just plain delicious.
Well, I know that is why I ate mass quantities. 🙂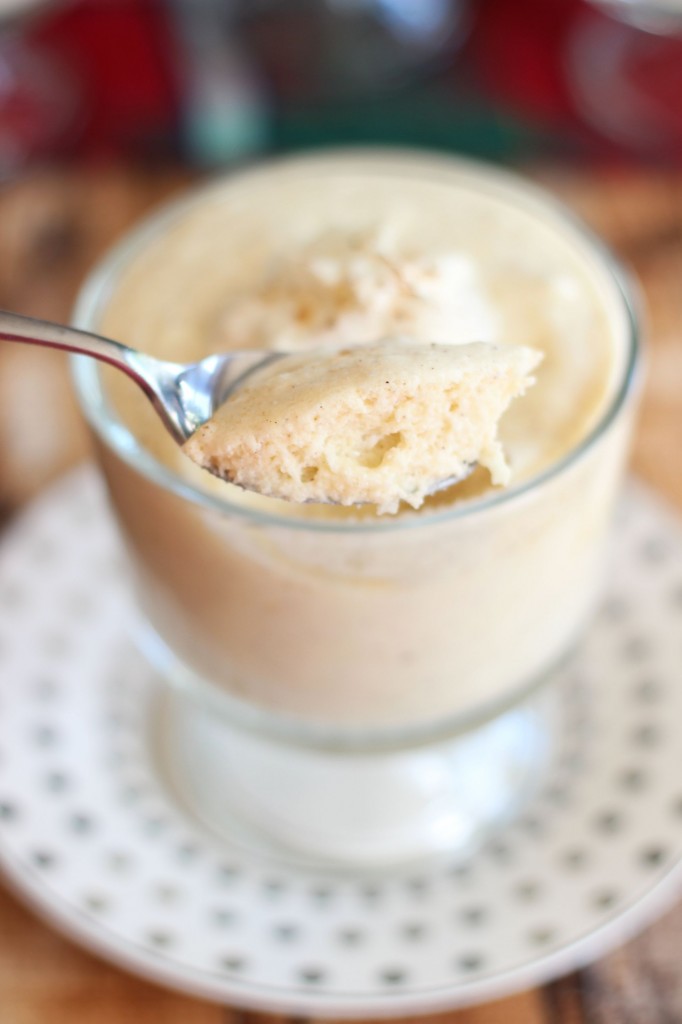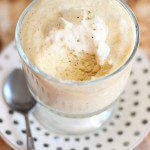 Coconut Rum Eggnog Mousse
A fluffy and rich eggnog mousse with shredded coconut, and coconut and rum flavorings!
Ingredients
3

envelopes unflavored gelatin

2 1/4

c.

eggnog

2

tsp.

rum extract

1

tsp.

coconut extract

1/4

tsp.

nutmeg

1/4

tsp.

cinnamon

1

c.

shredded coconut

6

egg whites

at room temperature

1/2

c.

sugar

1 - 8

oz.

container Cool Whip

thawed
Instructions
In a large saucepan over medium heat, combine gelatin and eggnog.

Cook until gelatin is completely dissolved, about 4-6 minutes.

Remove from heat and whisk in rum extract, coconut extract, nutmeg, and cinnamon.

Stir in shredded coconut.

Refrigerate for about 30 minutes, stirring occasionally.

In a large mixing bowl, beat egg whites until soft peaks form.

Gradually add sugar, beating until stiff peaks form.

Gently fold eggnog mixture and Cool Whip into the egg whites.

Spoon evenly into 4 or 6 ramekins or small serving dishes.

Refrigerate for 2-3 hours, or until set.

Serve with whipped cream for garnish (optional).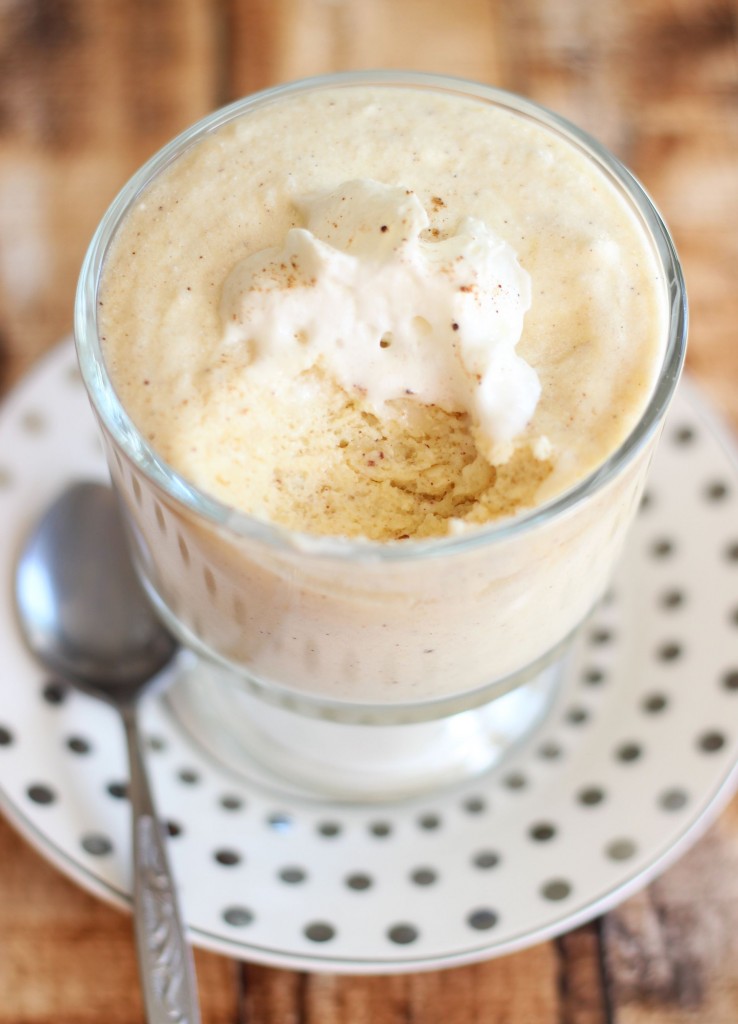 Enjoy!