These quick and easy Gingerbread Bars with Maple Brown Sugar Frosting are perfect for your Christmas cookie tray! The bars are moist and full of spices, and topped with a simple and fast maple brown sugar frosting!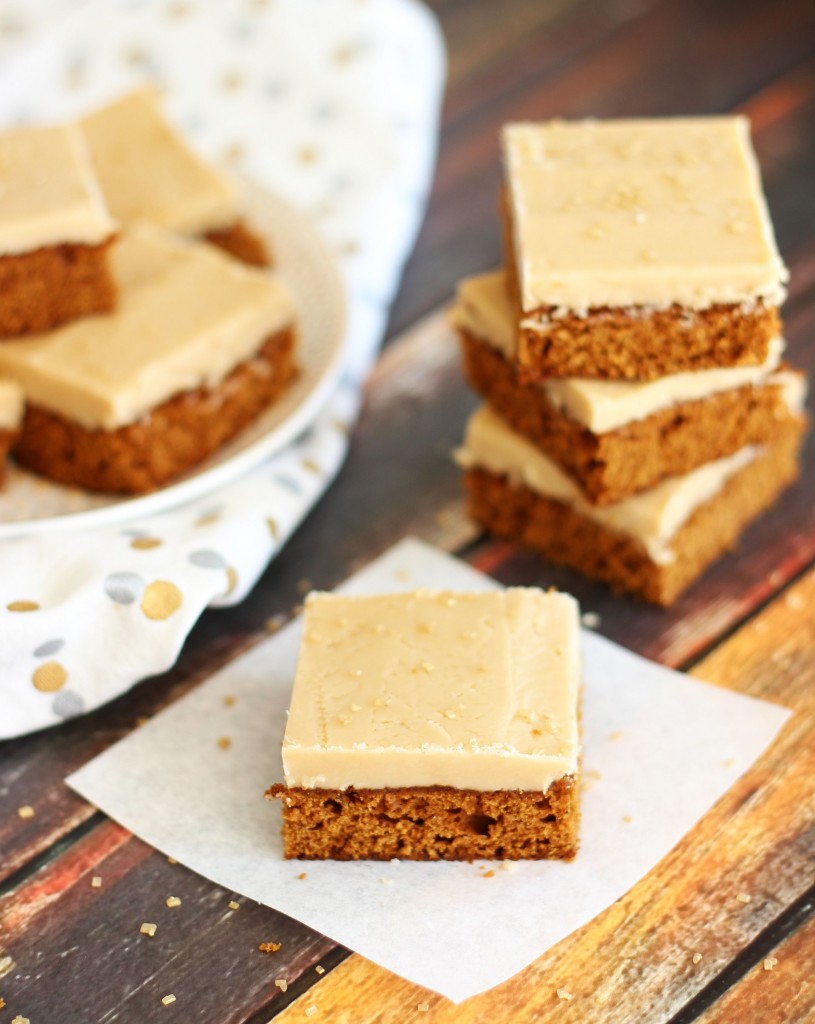 You guys know that I typically blame food disappearances on S.O., but that's because he is the one to devour large quantities of the food in our house without even blinking. I could go to sleep to a full fridge, and wake up to a lot of things missing and/or half-eaten.
He blames the cat and claims he witnessed her food-snatching with his own eyes, but I'm not buying it. No, I really don't think it's her.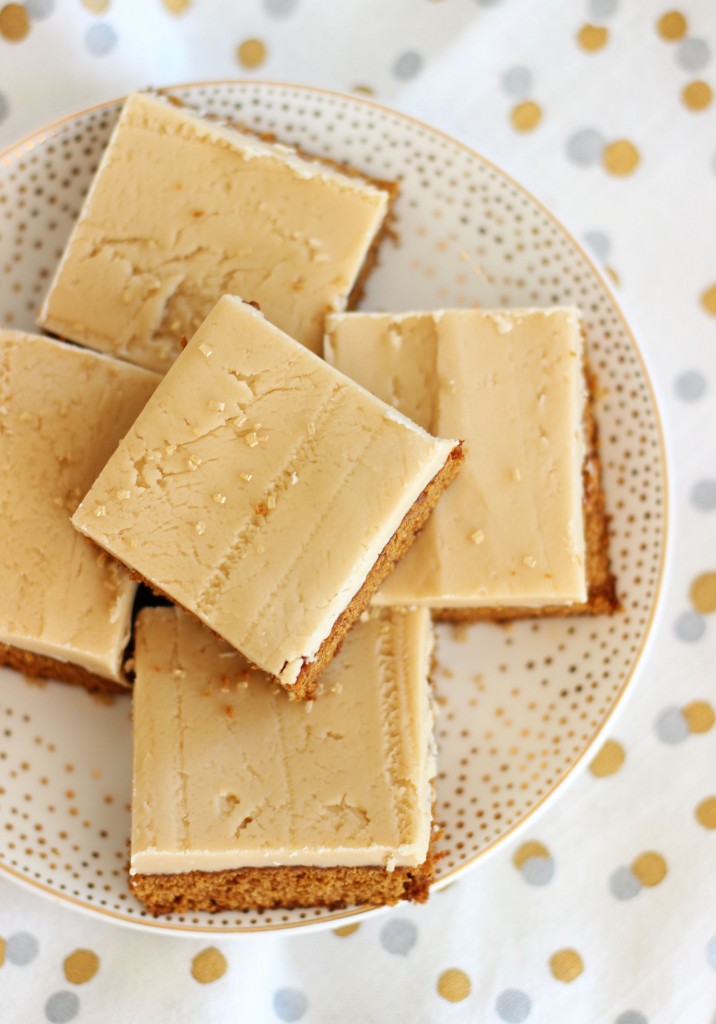 Either way, these bars… they were ALL me. When I bake and dessert-make, I can never predict which one of us will be the guilty party when it comes to can't.stop.eating.this tendencies. I couldn't resist the scones. He couldn't resist the Grinch cookies or the trifle. It sometimes goes back and forth. Whereas we BOTH couldn't resist the Reese's cookies.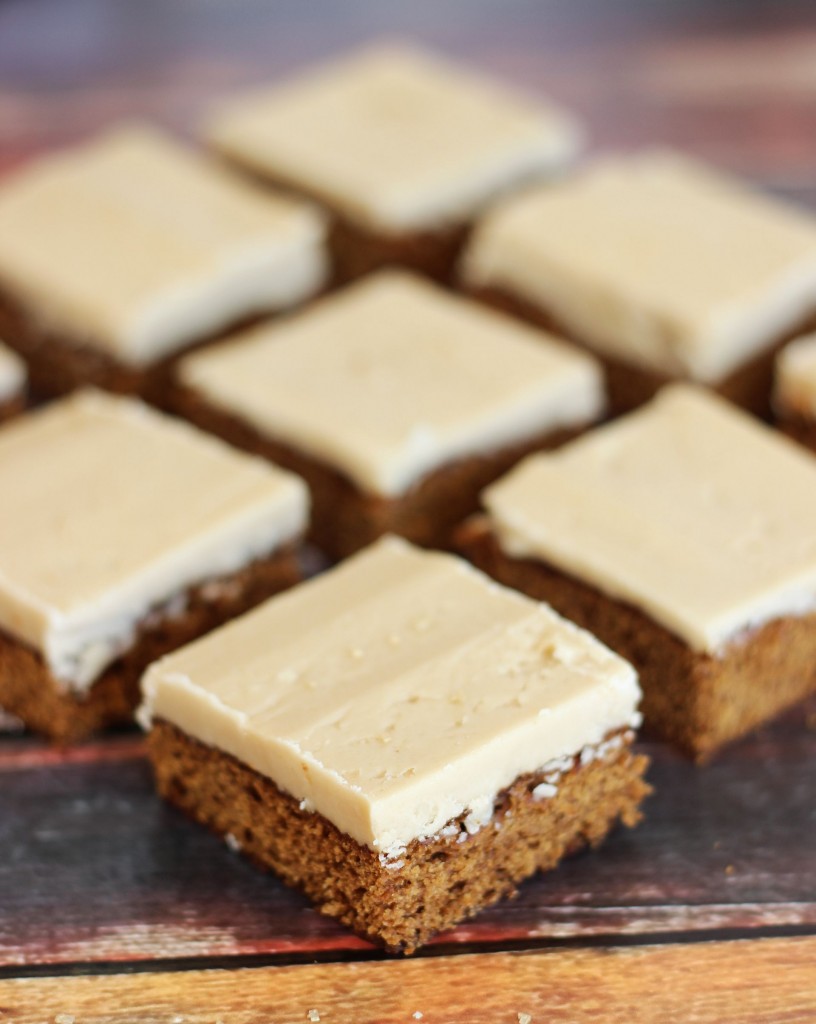 But these? I loved! I am the one who did most of the damage. It's so funny too because I just went on and on about how I'm not a huge gingerbread person. That's still true. I'm not changing my tune on you. I really don't consider myself much of ginger person. Yet, I adored these bars. I ate a few nibbles (no calories in little 'nibbles'!) of a bar every single morning, and 2 bars after every workout for 6 days straight. They are definitely good post-workout fuel.  😉
S.O. really liked them too, btw, he just didn't start going after these til the pie (coming soon!) was gone.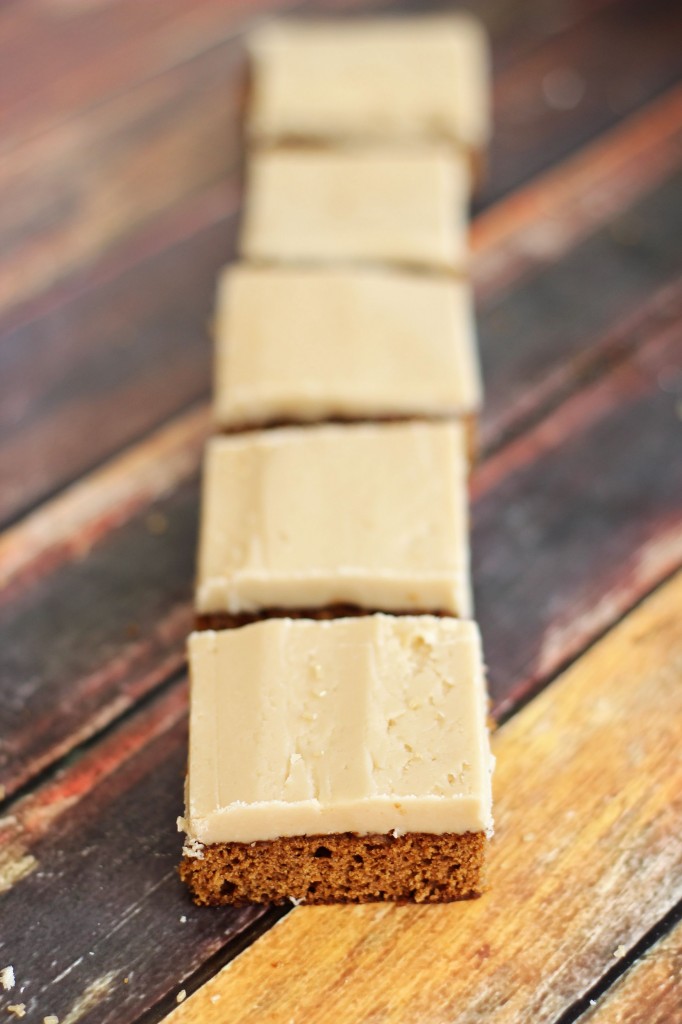 The bars were just so spicy and flavorful. Molasses, ginger, nutmeg, cloves, cinnamon – even pumpkin pie spice. All the best spices in life are in these. They were moist, and even chewy too! The frosting is the real icing on the… bar. Maple and brown sugar are so wonderful all on their own, but put them together in a frosting, and welcome to heaven. And put that frosting on some gingerbread. Closer to heaven.
Call me a broken record, but these are also super easy. The bars are just a quick batter thrown together and baked, and the frosting is ridiculously simple.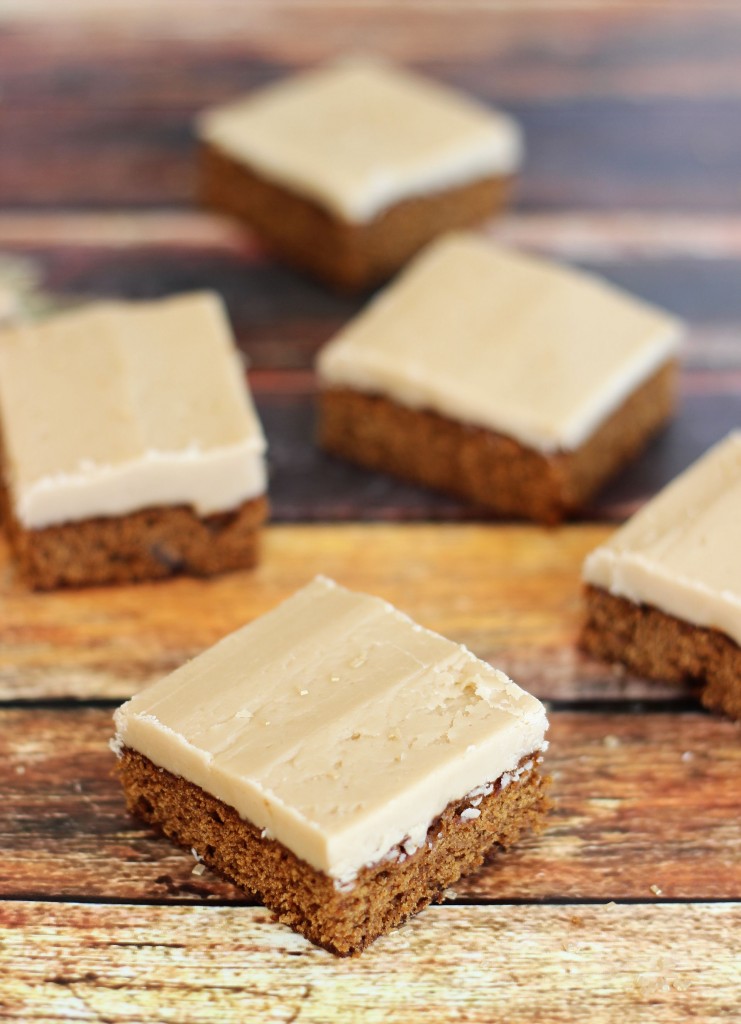 They belong in your post-workout meal, apparently. Or, be a normal person, and make them for a holiday dessert! In either event, enjoy!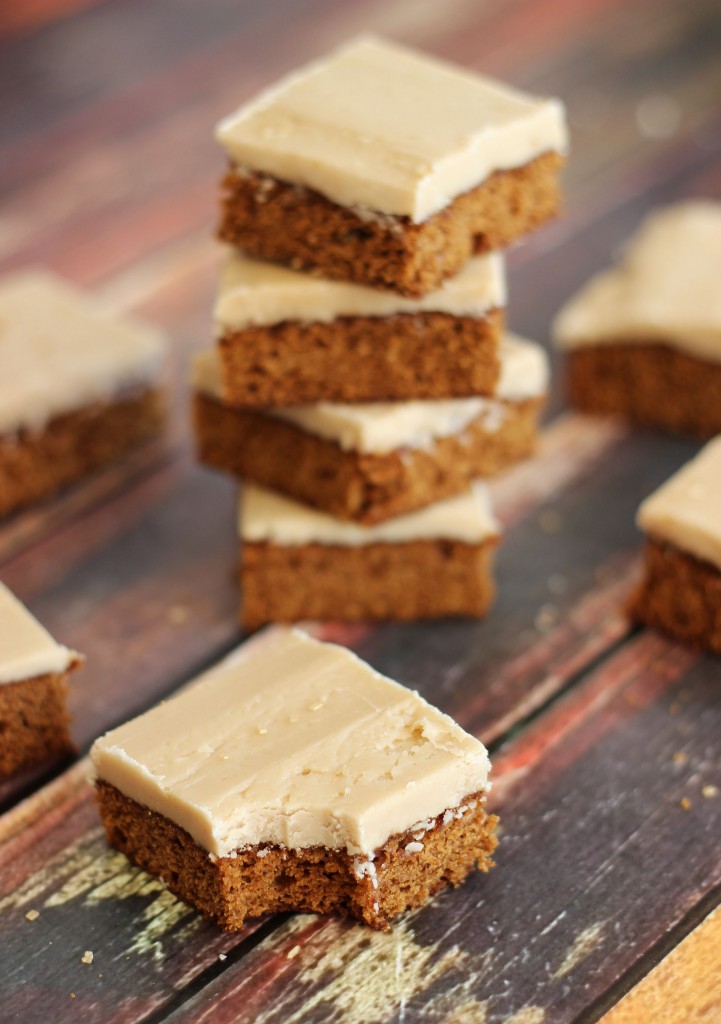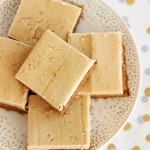 Gingerbread Bars with Maple Brown Sugar Frosting
A super easy recipe for Gingerbread Bars with Maple Brown Sugar Frosting. They're moist, spicy, and sweet! Perfect for your Christmas cookie tray!
Ingredients
Gingerbread Bars:
1/2

c.

butter

softened

2/3

c.

packed brown sugar

1

egg

1/3

c.

molasses

1 2/3

c.

flour

1/2

tsp.

baking soda

1

tsp.

ginger

1/2

tsp.

cinnamon

1/4

tsp.

pumpkin pie spice

1/4

tsp.

clove

1/4

tsp.

nutmeg
Brown Sugar Maple Frosting:
1/2

c.

butter

1

c.

packed brown sugar

1/4

c.

milk

1

tsp.

vanilla

1

tsp.

maple extract

1/4

c.

maple syrup

3

c.

powdered sugar

approximately
Instructions
For bars:
In a large mixing bowl, combine butter and brown sugar. Beat until well-blended.

Beat in egg and molasses, mixing until well-blended.

In another large bowl, combine remaining ingredients and mix with a whisk until well-blended.

Gradually add the flour mixture to the creamed mixture, and beat until blended.

Spread into a lightly greased 9x13 pan.

Bake at 350 degrees for 18-22 minutes, or until a toothpick inserted near the center comes out clean.

Cool completely.
For frosting:
In a large saucepan over medium heat, melt the butter.

Add in brown sugar and bring the mixture to a boil, stirring constantly.

Boil for 1 minute, remove from heat, and whisk in milk, vanilla, maple extract, and maple syrup.

Transfer to a large mixing bowl, and beat in powdered sugar until it reaches desired consistency.

You can add additional milk or powdered sugar as needed to make the frosting thick, but spreadable.

Spread frosting evenly over cooled gingerbread bars. Enjoy!