These sweet and spicy sweet potato cupcakes are adorned with a mound of fluffy amaretto and orange buttercream frosting!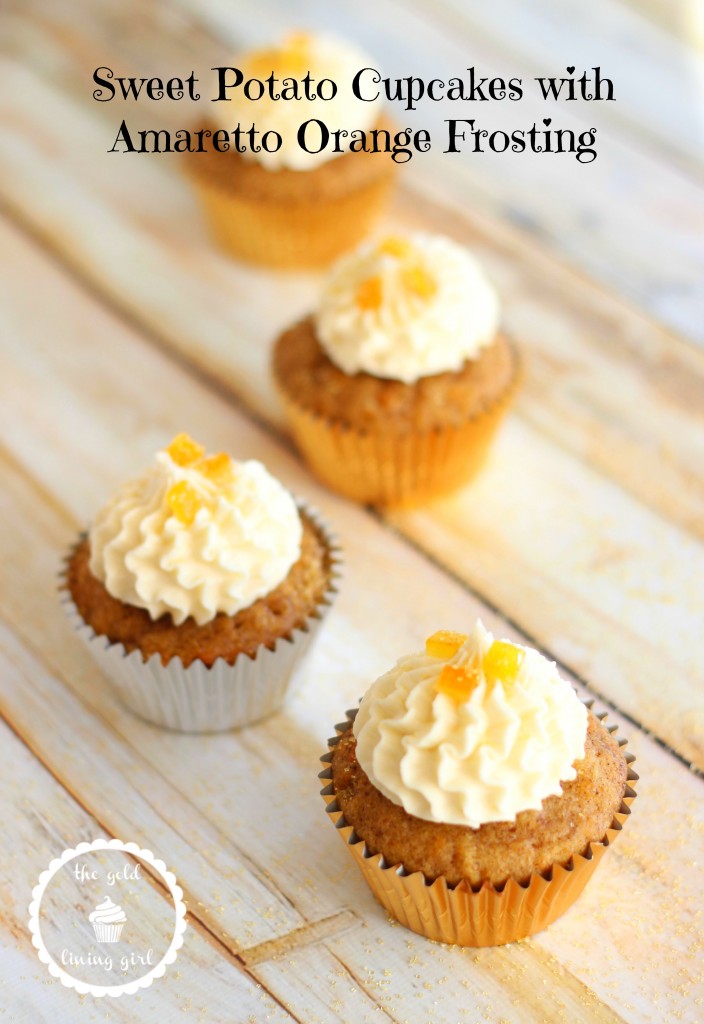 In another shocking twist, I think my resident Scrooge is changing his tune. He's coming around, little by little. A couple nights ago, I got him to fill out Christmas cards! This is HUGE. Bigger than getting him to watch Home Alone. You guys… Christmas cards!
Even my jolly Gramma complains about them and considers the task to be a pain in the you-know-what. I personally like it and find it to be one more way to savor and enjoy the holiday season, but I guess I can see where it could be viewed as a chore.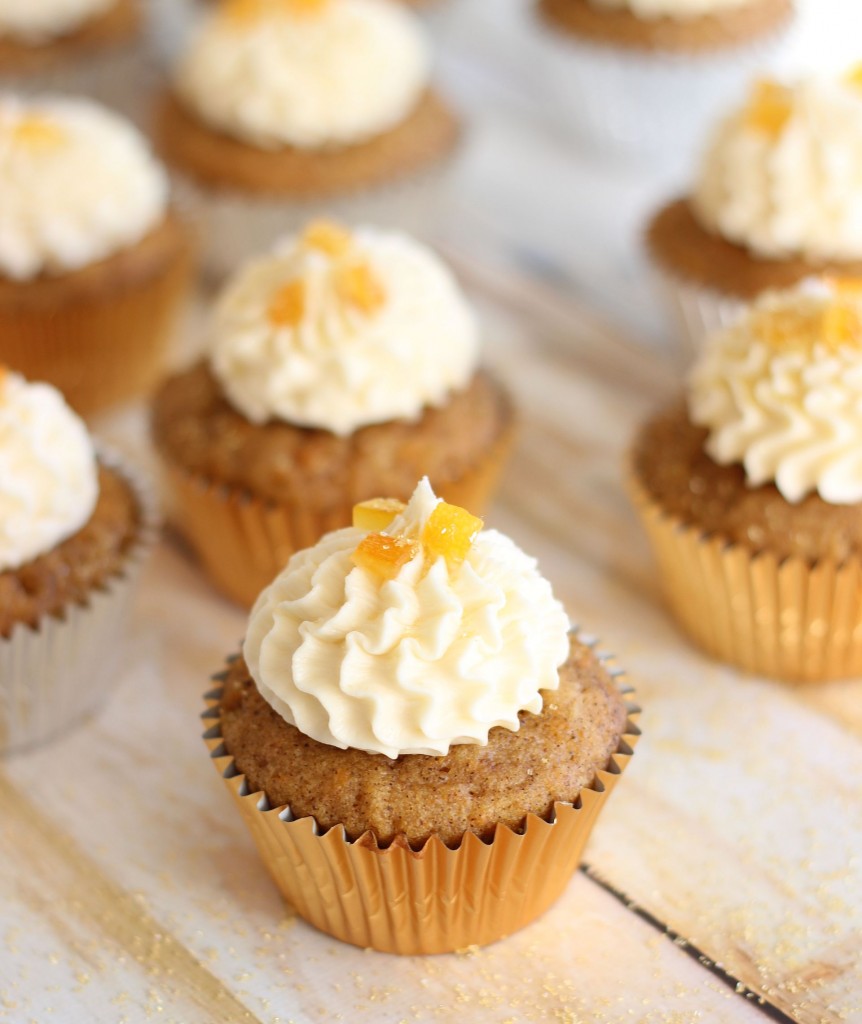 It's also easy for me to say that I really like doing Christmas cards when I haven't actually done them for the last 4+ Christmases. #hypocrite
Anyway, he even wrote little notes in some of the cards we sent to his family. For the rest, I did the writing and handed it over to him to at least sign his own name. Progress. Major progress.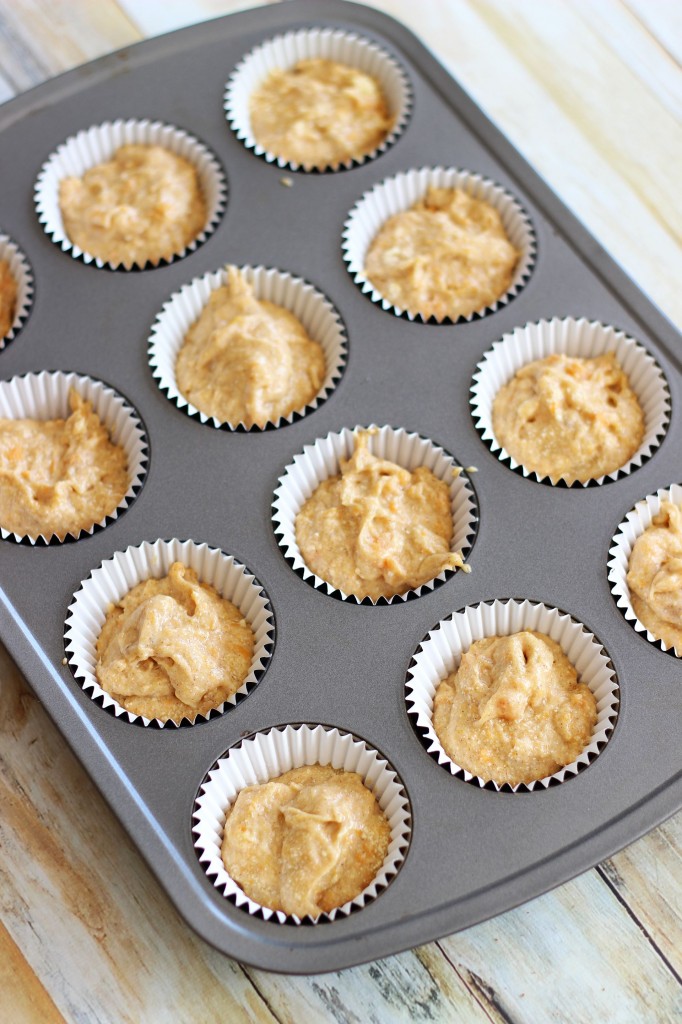 It took me back to the days when my Grandpa was still with us and every card we ever got from my Grandparents had a nice written note from my Grandma, and then she clearly passed it to my Grandpa and said "sign here." He didn't always even write out 'Grandpa.' Many times it was shortened to just 'Gpa.'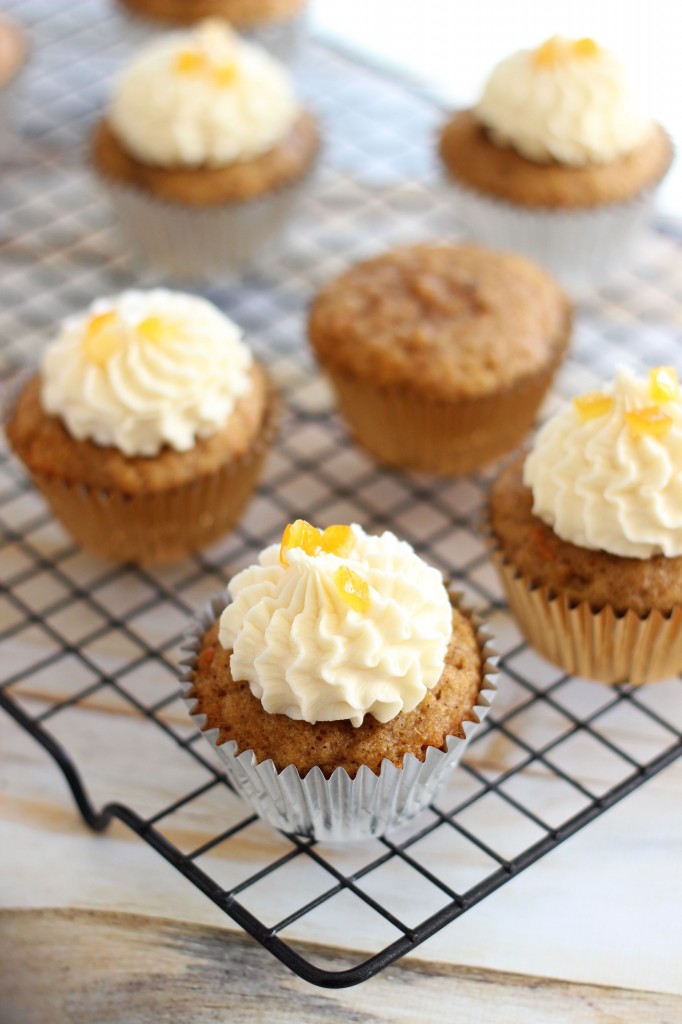 I was partial to making out the cards while enjoying yet another screening of Elf in the background, but since he was actually a good sport about it all, I let him choose.
So, we watched Jaws and filled out our Christmas cards. It was very festive.
We would've enjoyed some Christmas cookies while doing this, but we'd just finished up the frozen Peppermint Patty Thumbprints, and I'd eaten most of the Gingerbread Bars, so we were fresh out. But we had these Sweet Potato Cupcakes, and they are the next best thing.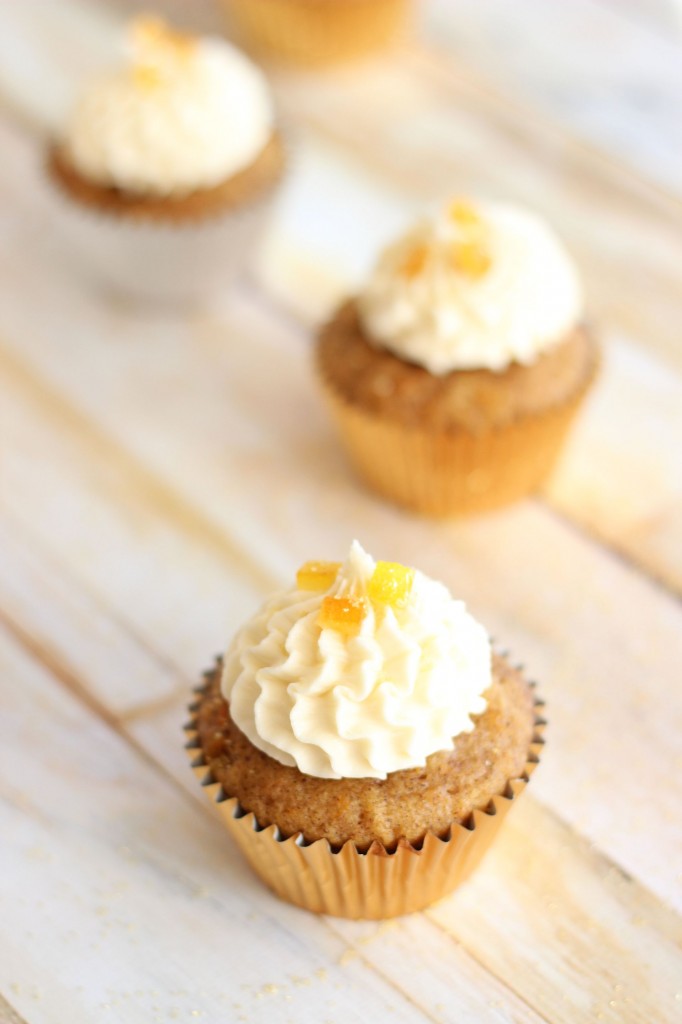 Did the world stop being interested in pumpkin and sweet potato things right after Thanksgiving? I'll admit that I'm sort of done with pumpkin for now. Even though we make pumpkin pies for Christmas too, I feel like the pumpkin craze is over after Thanksgiving. Why do I still feel like sweet potato stuff makes sense to me?
These cupcakes are the perfect blend of sweetness and spice, and they're so moist and springy. A creamy and fluffy buttercream frosting flavored with amaretto and orange is a lovely complement to the cupcake's sweet potato flavors. If you still have sweet potatoes on the brain like me, these are a wonderful holiday dessert!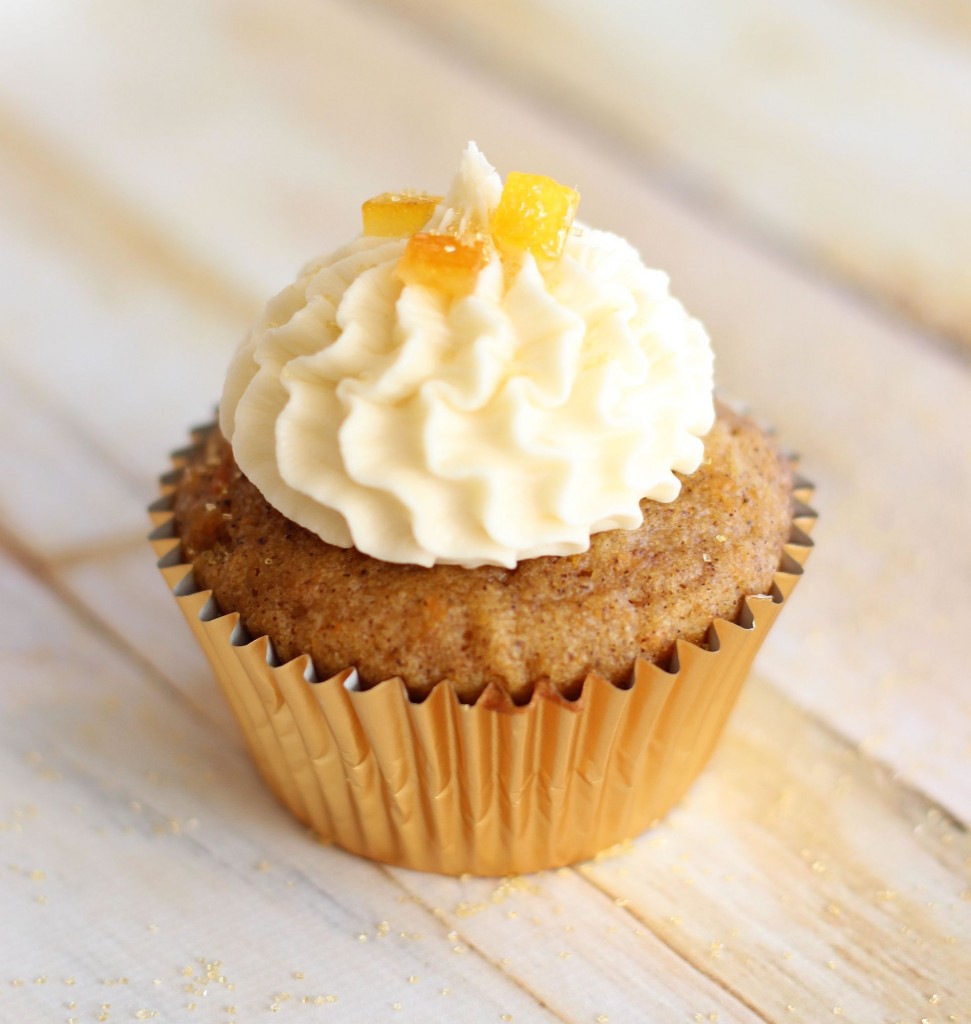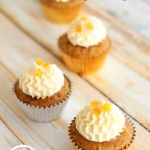 Sweet Potato Cupcakes
Sweet and spicy sweet potato cupcakes with fluffy amaretto and orange buttercream frosting!
Ingredients
For cupcakes:
2

c.

flour

2

tsp.

baking powder

1

tsp.

cinnamon

1

tsp.

pumpkin pie spice

1/2

tsp.

baking soda

1/4

tsp.

salt

1

c.

butter

softened

1 1/2

c.

sugar

3

eggs

2

c.

mashed sweet potatoes

1

tsp.

vanilla

1/2

tsp.

orange extract
For frosting:
1/4

c.

butter

softened

3

c.

powdered sugar

1/4

c.

amaretto

1

tsp.

orange extract
Instructions
For cupcakes:
Line 24 muffin cups in regular-sized muffin pans with paper baking cups.

In a large bowl, combine flour, baking powder, cinnamon, pumpkin pie spice, baking soda, and salt. Blend well; set aside.

In a large mixing bowl, combine butter and sugar. Beat until light and fluffy.

Add eggs, one at a time, beating on low speed after each addition.

Add sweet potatoes, vanilla, and orange extract, beating until combined.

Add flour mixture to mixing bowl, and beat until just combined.

Divide batter evenly among muffin cups, filling about 2/3 full.

Bake at 350 degrees for about 18-20 minutes, or until tops spring back when lightly touched.

Cool completely on a wire rack.
For frosting:
In a large mixing bowl, combine all ingredients and beat until light and fluffy.

Add powdered sugar or additional amaretto as needed to achieve desired consistency.

Frost cupcakes! Enjoy!
Cupcakes adapted from Better Homes & Gardens.