These Buffalo Chicken & Bacon Croissants are a super easy Super Bowl snack or appetizer! Simply roll up some Buffalo chicken, Buffalo sauce, cream cheese, and bacon, into flaky and buttery Pillsbury crescent rolls!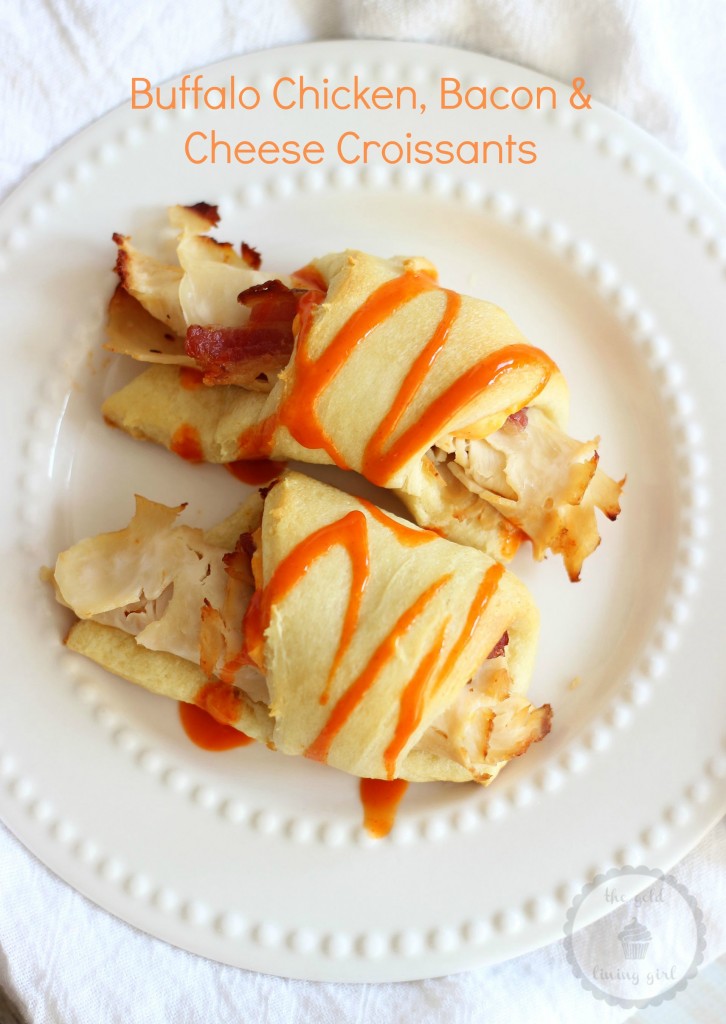 Game day food!!! And more peanut butter stuff!! Totally kidding. I'm not posting any more peanut butter recipes for, like, 2 days. 🙂 But I am sharing a perfect football-watching snack. After all, my life revolves around football this time of year. Maybe 'revolves' is extreme, but we do move extra TVs into the living room from August-January. I soak up every minute that I can.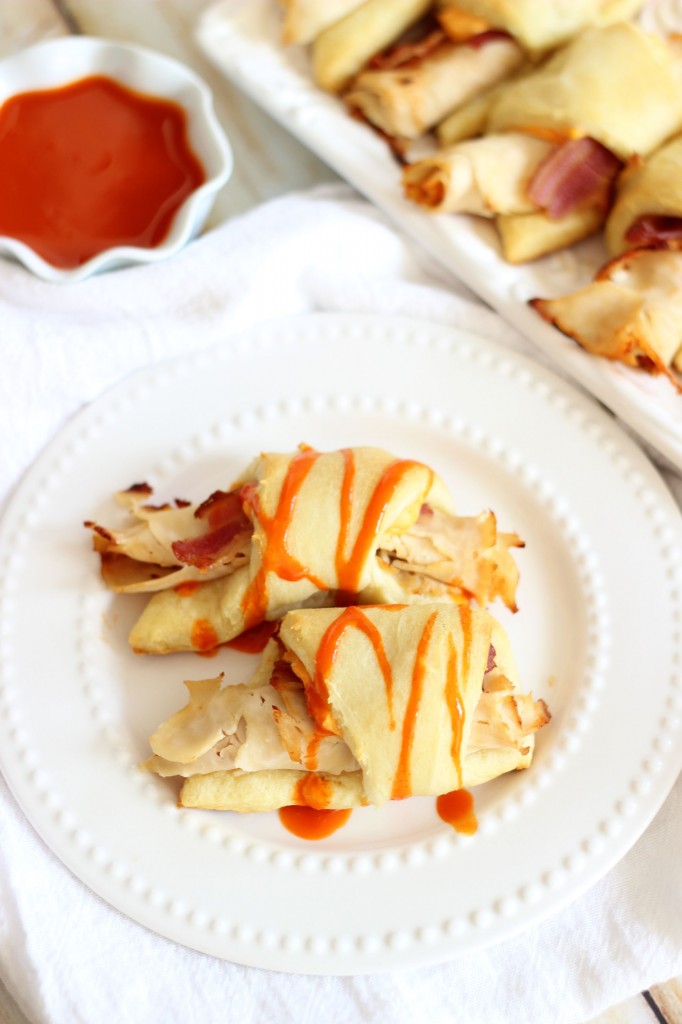 Now that NFL season is coming to a close, S.O. and I don't know what to do with ourselves. Without games to watch on Mondays, Thursdays, and soon Sundays, we stare at each other like, "now what?" We get so accustomed to the regimen of "there's a game tonight" that we are kinda lost without them to watch. Sad, but true!
Like most other red-blooded football fans, we also have the tradition of ordering food on Sundays to accompany our day of leisure. Mainly, pizza and/or wings. I don't know why I said 'and/or' because we definitely order BOTH.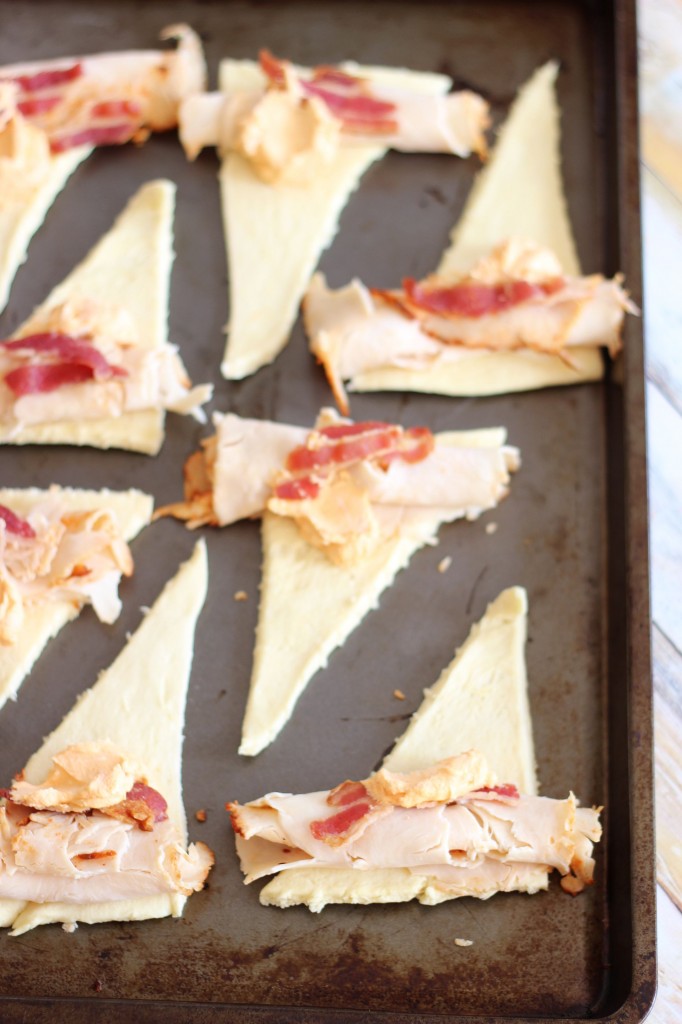 A few weeks ago when I was visiting family for the holidays though, my mom was using up leftovers to slap together lunch for us on a Sunday, and she rolled buffalo chicken and cheese into Pillsbury croissants, and threw them into the oven. They were *awesome.* So simple, but sooo good. I happily ate several of them while planted in front of the tv watching football. Ahhhh, perfection.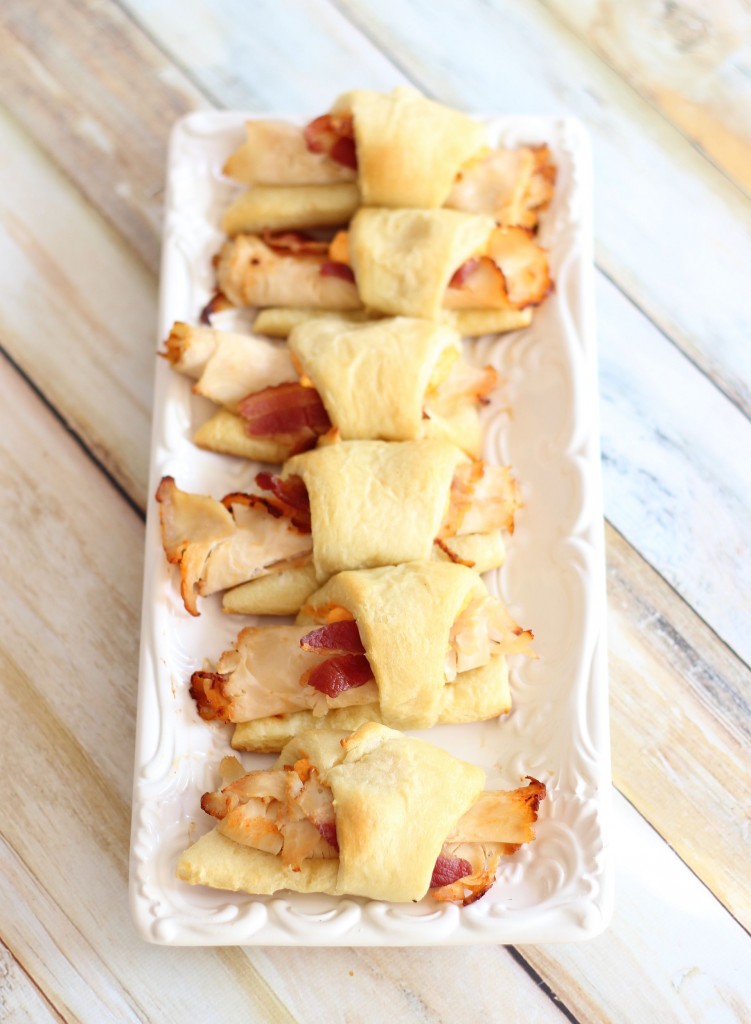 For the last 2-3 weeks, these were game day food for us. Of course, there's nothing original about rolling stuff up in Pillsbury croissant rolls, BUT there's a reason so many recipes of that nature exist: those croissant rolls are insanely good. Aren't they? I love them. They're perfect on their own with just butter, so I overlooked filling them with things, but that was obviously a big mistake. What's great is you can basically fill them with ANYTHING, and be eating them in about 15 minutes, tops.
Apparently, my mom used to make these for us all the time when we my brother and I were kids. I didn't recall that at all, but I'm sorry that I don't because they are delicious!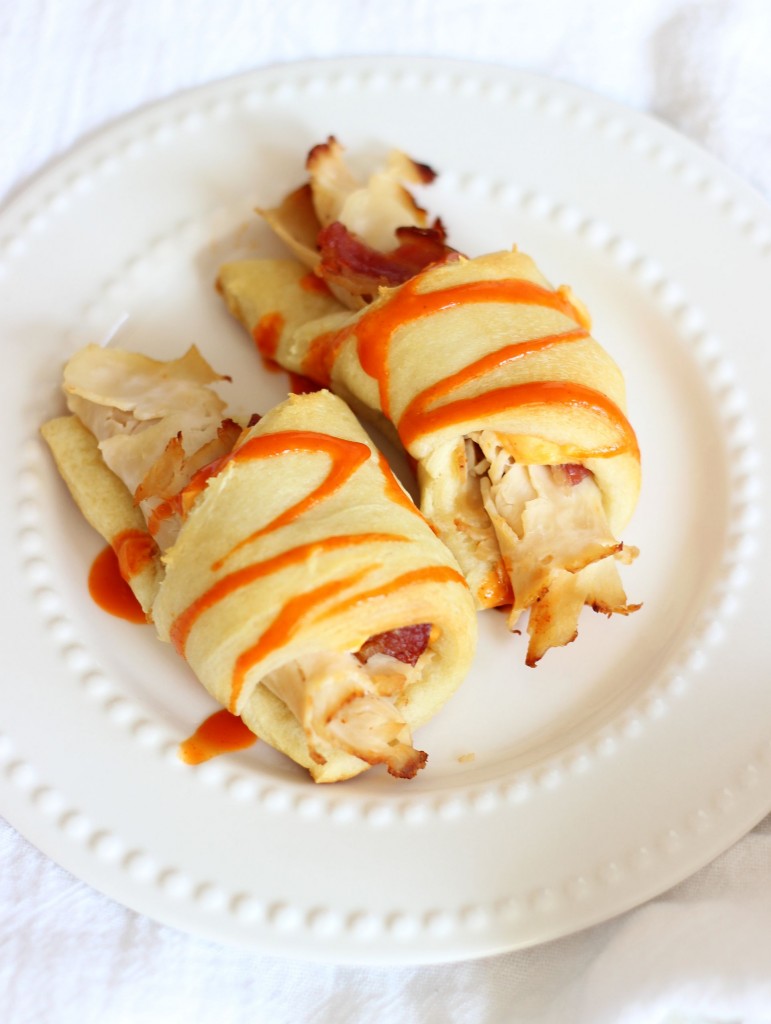 Today, I teamed up with some fabulous blogger friends to create game day recipes for a Tailgate Party Hop! Be sure to pop around to the other bloggers to check out their delicious game day recipes. Enjoy the party!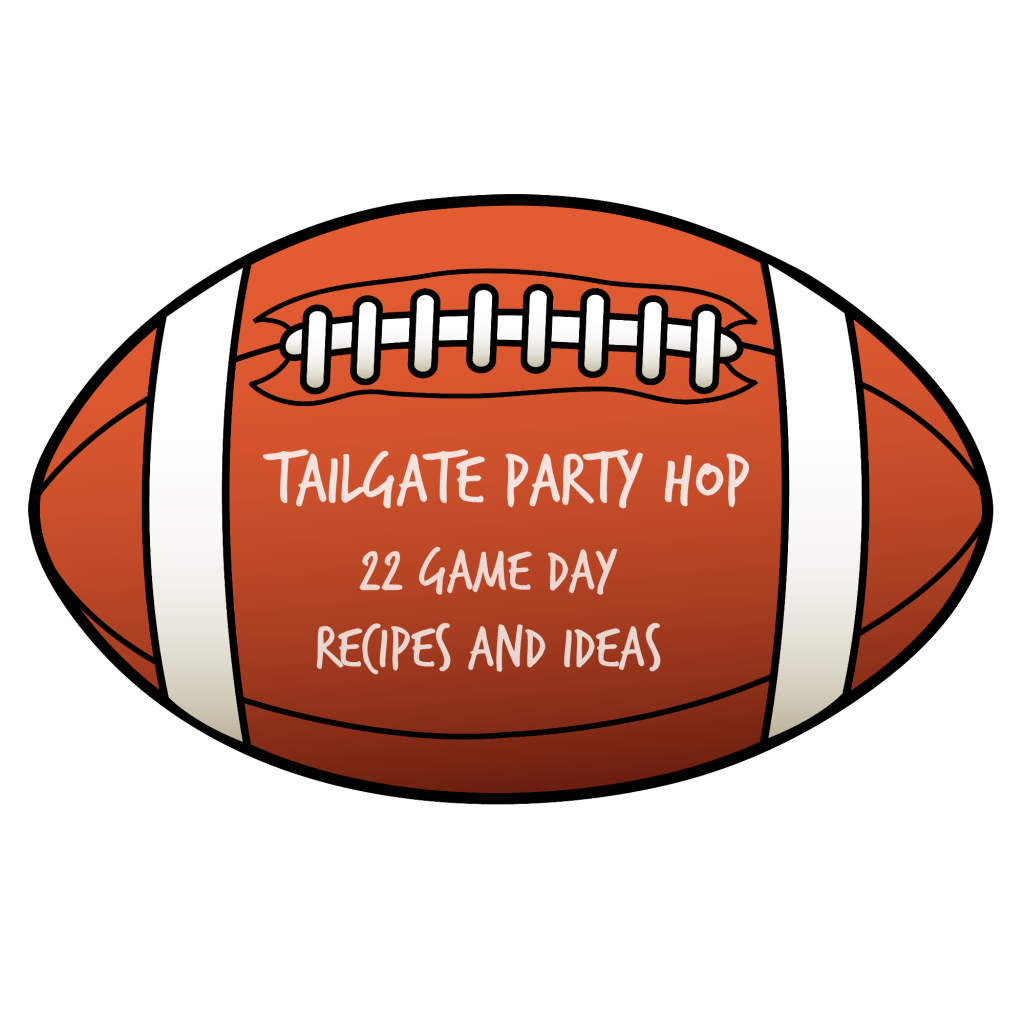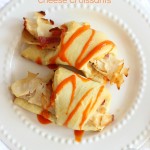 Buffalo Chicken, Bacon, & Cheese Croissants
A ridiculously easy and simple game day snack of Buffalo chicken, cream cheese, bacon, and buffalo sauce rolled into Pillsbury crescent rolls!
Ingredients
1 - 8

oz.

container Pillsbury Crescents

1/2

lb.

Buffalo chicken deli meat

LOVE the Boar's Head Blazing Buffalo Chicken

4

slices

bacon

cooked

1 - 3

oz.

package cream cheese

softened

1/4

c.

Buffalo sauce

divided

1/3

c.

Ranch dressing

optional
Instructions
On a large cookie sheet or jelly roll pan, pull apart and unroll the crescents.

Place about 2 rolled-up slices of Buffalo chicken at the wide edge of each crescent.

Place half of a piece of bacon on top of the Buffalo chicken on each croissant.

In a small bowl, combine cream cheese and 2 tbsp. Buffalo sauce until well-mixed.

Place about 1 tbsp. of cream cheese mixture on top of the bacon on each croissant.

Carefully roll the croissants from the wide end to the narrow end.

Bake at 350 degrees for 10-14 minutes, or until the tops and edges of the croissants are golden brown.

Evenly drizzle the remaining 2 tbsp. Buffalo sauce on top of each croissant.

Serve with Ranch dressing for dipping, if desired. Enjoy!