Bread pudding made from cake donuts! Baked with a coffee custard, and topped with a coffee glaze!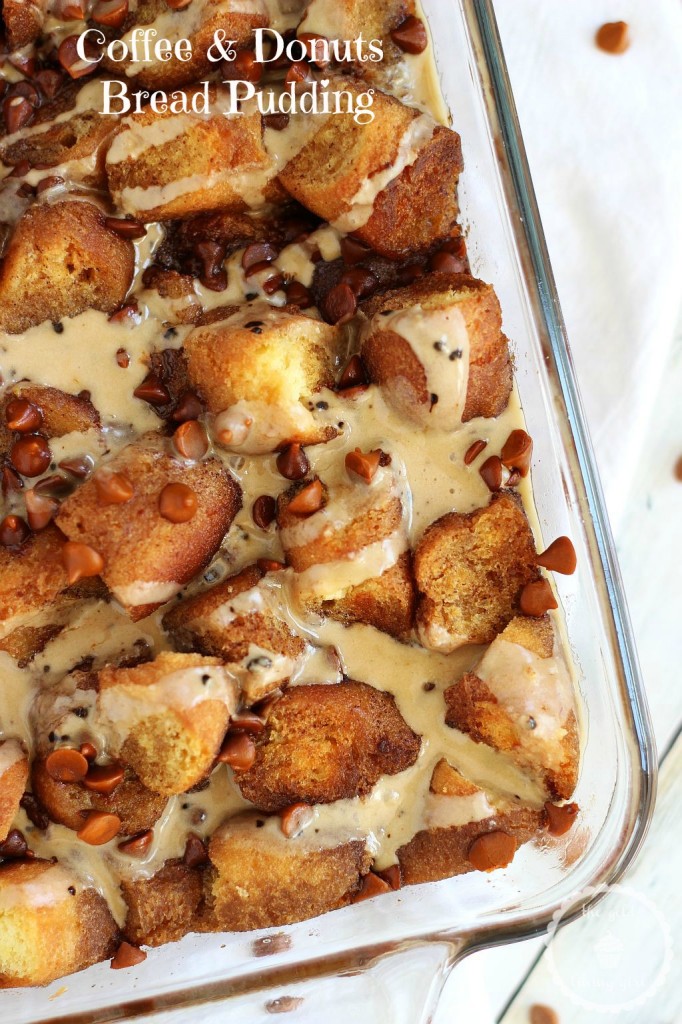 I've wanted to make a donut bread pudding for, well, forever. As a donut-obsessed person, this concept always held so much appeal to me. Since I've finally done it now, and it was a smashing success (if I do say so), now I want to make bread pudding out of every other bread product I can think of. I've always wanted to do this with croissants too. I'm doin' it. Soon. How can that NOT be good? It can't. Or… bagels. I think that could even work.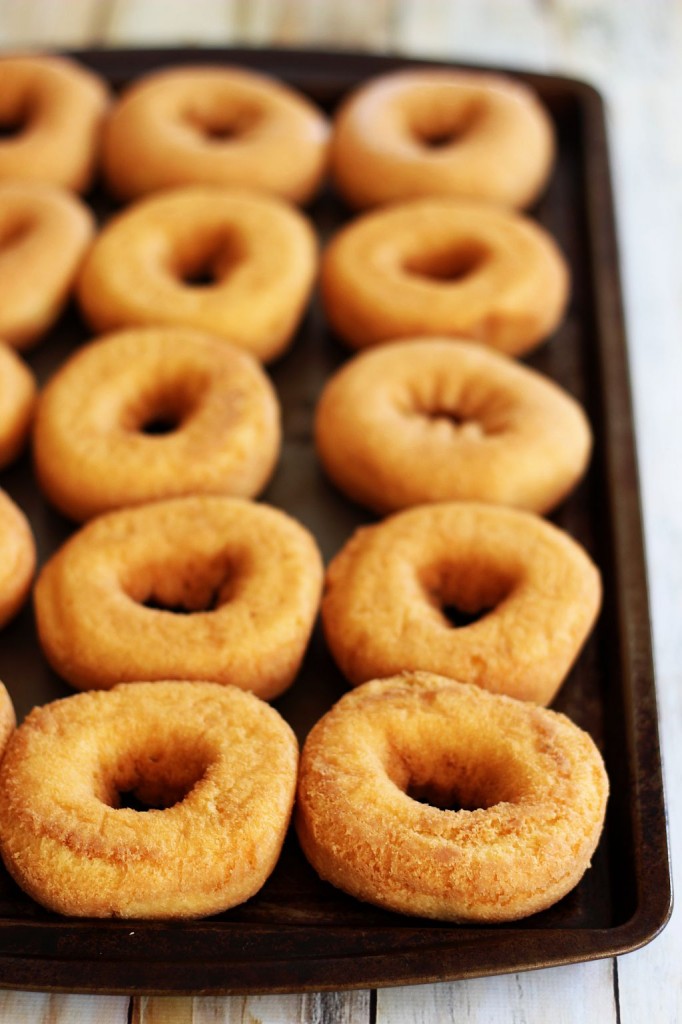 What else? I'm going to keep brainstorming potential bread pudding candidates. If one thing's for certain, I will fixate until I feel my brainstorming and experimenting has been thorough! I won't be able to help myself.
How is it possible to take donuts, a food that is already so perfect and difficult to improve upon, and make them even more decadent, less healthy, and overall better.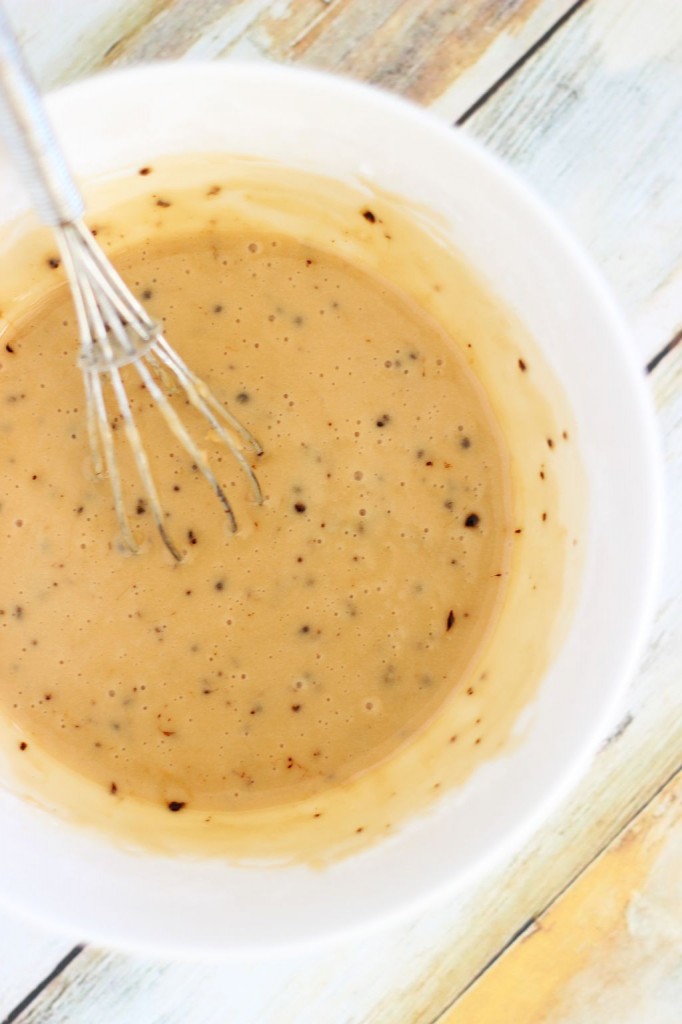 That's a tall order. We're talking about donuts. They're already soooooo sooooo SOOOOO ridiculously good. Even the plain cake donuts are pretty killer. I've yet to meet a donut that I didn't like though.
Still, it is apparently possible to elevate them to another level = bread pudding. Ahhh, bread pudding. A dessert that sounds dull and boring, and looks unassuming, but is altogether fabulous. Carbs baked into custard. What's not to like?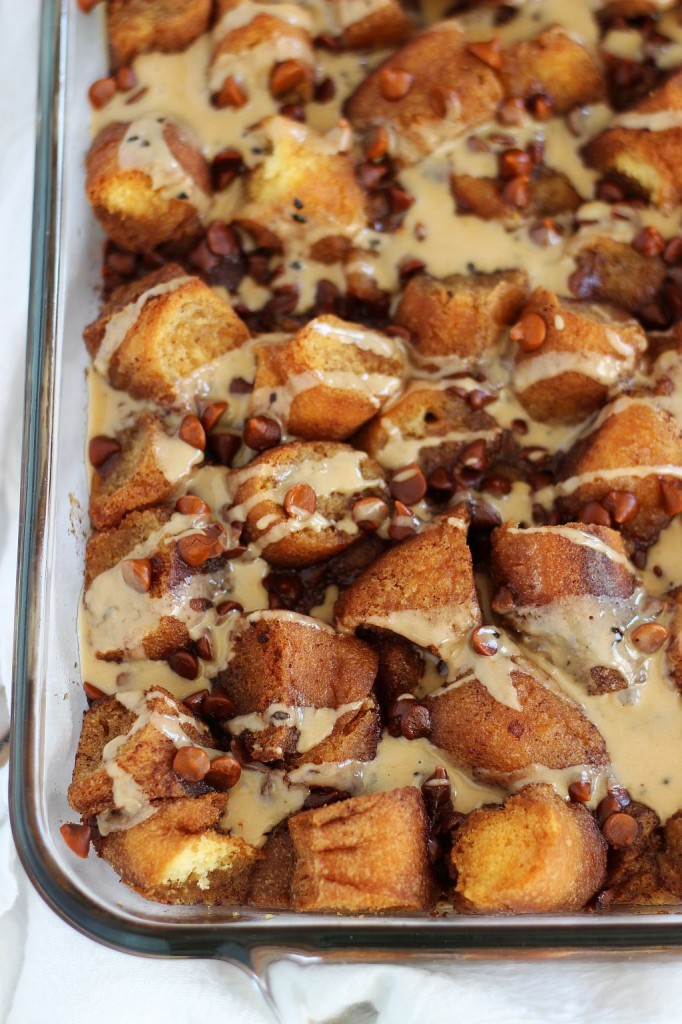 But donuts call for coffee. Everything calls for coffee in my world, but especially donuts. Right? Thus, the custard component of this bread pudding is, you guessed it: coffee-flavored! It's just good sense. Coffee and donuts belong together.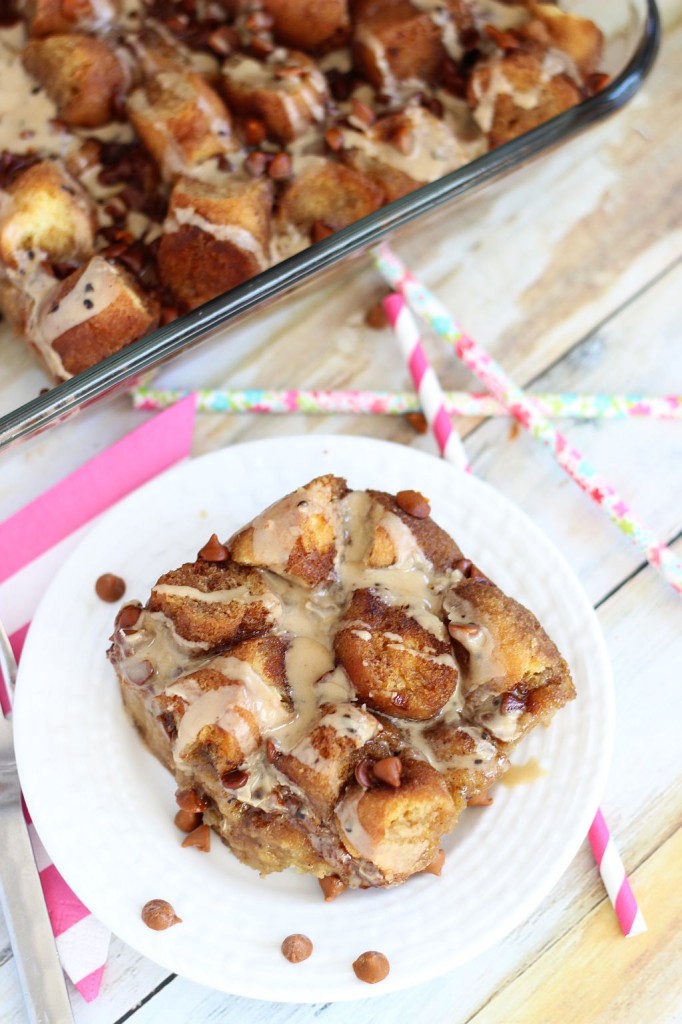 I was also sort of inspired by my S.O.'s habit of dunking donuts in coffee. I know that this is a common practice, it's just not something I do myself. I've never been much of a dunker. Whether I'm drinking milk or coffee, I just don't really want anything else in it. Even donuts. He does it with everything though. Donuts, chocolate chip cookies, brownies. Any sweets and pastries. I don't know about all that, but I think I can get on board with donuts.
And if I'm making a bread pudding out of donuts, then I definitely want there to be coffee. It's in the custard, and it's in the glaze. There's plenty of coffee here.
There's also a slew of cinnamon and cinnamon chips in this bread pudding. You know, for good measure.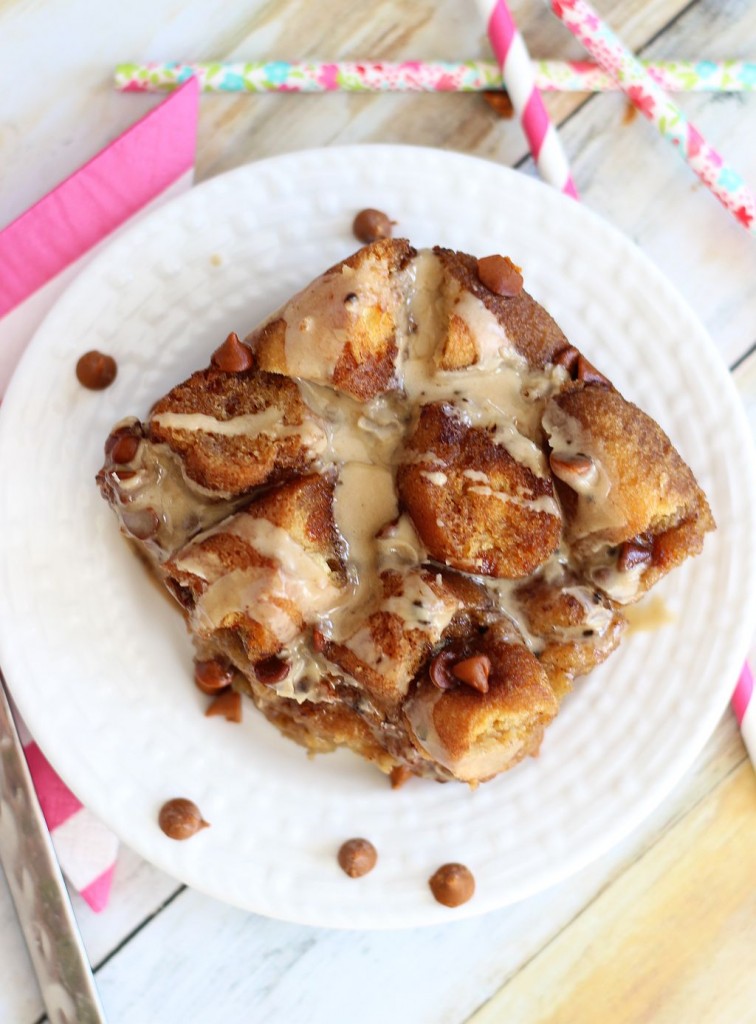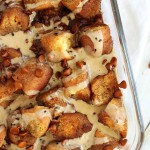 Coffee & Donuts Bread Pudding
Bread pudding made from cake donuts! Baked with a coffee custard, and topped with a coffee glaze!
Total Time
1
hour
20
minutes
Ingredients
Bread Pudding:
16

stale plain cake donuts

cut into 1-inch pieces

1/2

c.

unsalted butter

melted

1

c.

sugar

4

large eggs

lightly beaten

1

c.

whole or 2% milk

1

c.

strongly brewed coffee

1

tsp.

ground cinnamon

1

tbsp.

vanilla

1

c.

cinnamon chips
Glaze:
3

tbsp.

strongly brewed coffee

1/2

tsp.

instant coffee granules

2

c.

powdered sugar
Instructions
For bread pudding:
Lightly grease a 2-quart baking dish with non-stick spray. Layer the donut pieces in the dish.

In a large bowl, combine butter, sugar, eggs, milk, coffee, cinnamon, and vanilla. Whisk until well-blended.

Pour the egg mixture evenly over the donuts.

Sprinkle the cinnamon chips evenly over the donuts.

Cover the dish with foil, and bake at 350 degrees for 30 minutes. Remove foil, and bake for another 10-15 minutes, or until custard is set and edges of the donuts are golden brown.
For glaze:
In a small bowl, combine coffee, instant coffee, and powdered sugar. Whisk until smooth. Drizzle over bread pudding while it's still warm.
Recipe Notes
If donuts are not already stale, bake them on an ungreased baking sheet at 350 degrees for about 12-15 minutes, or until edges are golden brown.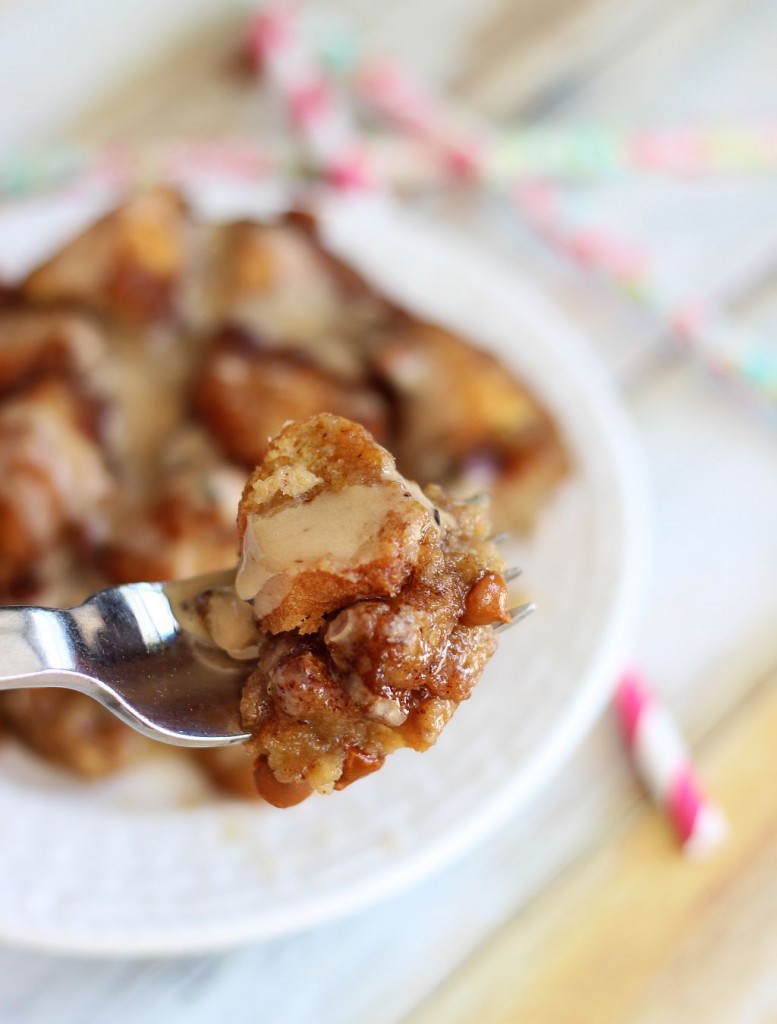 How does a person make bread pudding look prettier than this? Not sure, but if you've figured out the secret, fill me in! 🙂