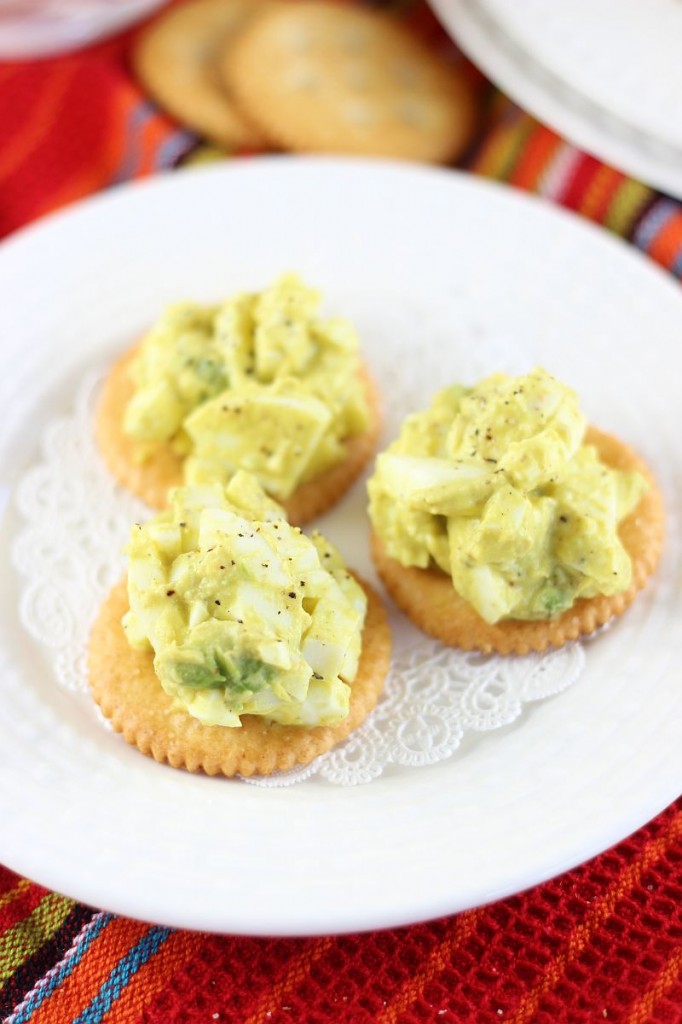 This Avocado Egg Salad is a healthier version of egg salad made from primarily egg whites, with mashed avocado, Greek yogurt, and lots of mustard, horseradish, and spices!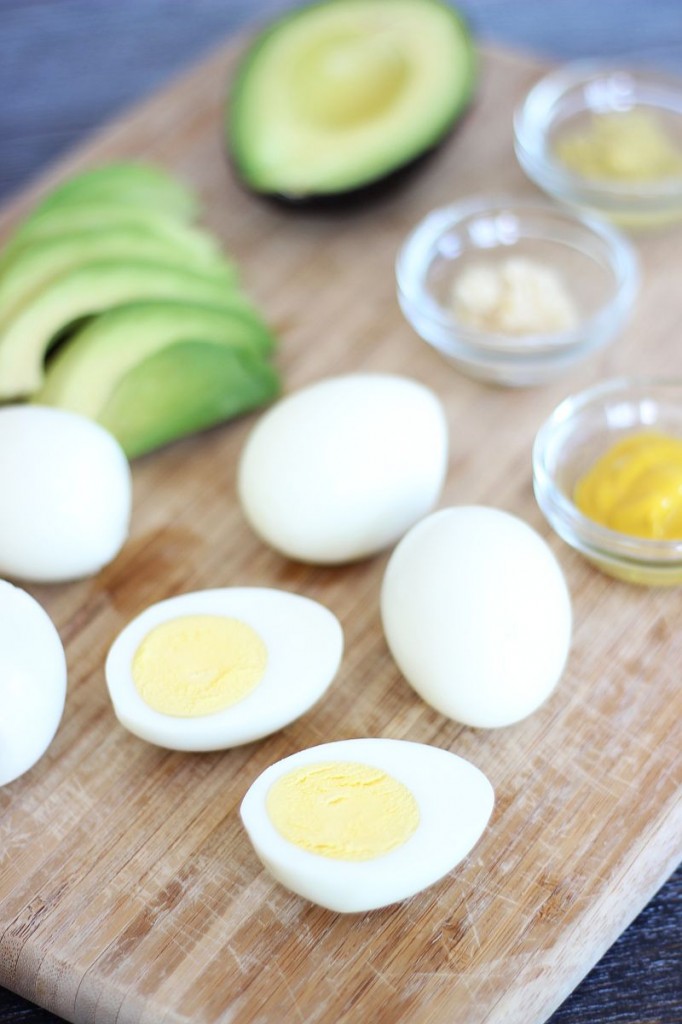 Soon you will probably have a giant excess of hard-boiled eggs that you won't know what to do with. For us, this is ALL THE TIME. Not just around Easter. We eat a ton of eggs in general, and typically have plenty of hard-boiled ones on hand. They're an excellent portable protein source! When friends are over and happen to look in our fridge, they are astonished at the cartons of eggs we stockpile!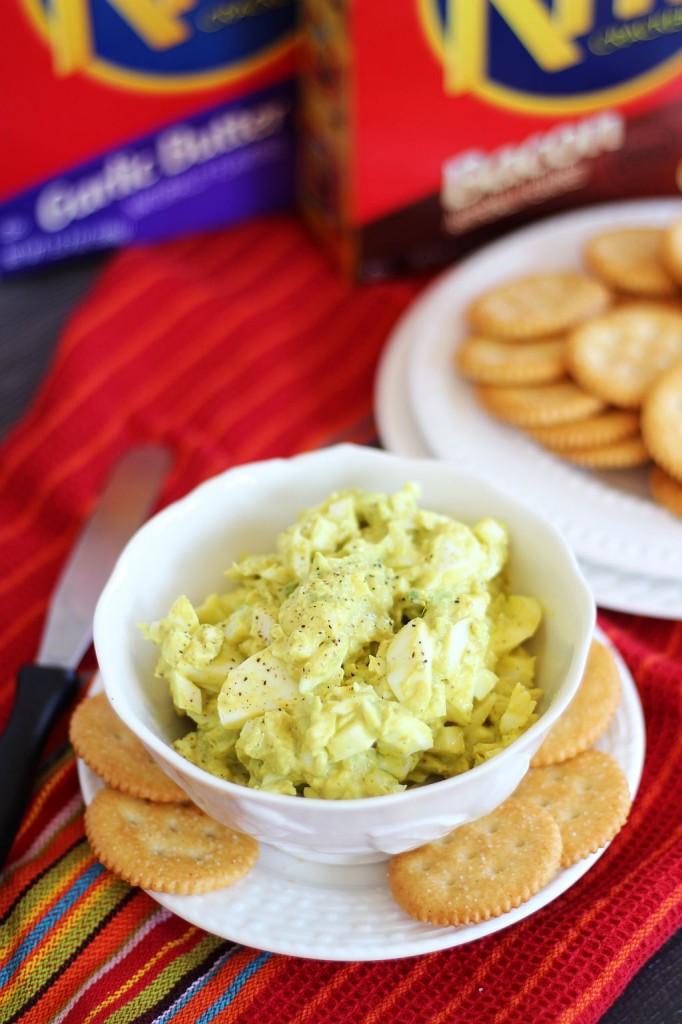 I usually eat hard-boiled eggs in one of three ways: with nothing but a sprinkling of salt, as deviled eggs, or as egg salad. Now that I think about it, are there other options beyond those three?? Most of the time, I prefer the third option! I love egg salad, and I prepare it in a way that's a little healthier than traditional egg salad. If you already have hard-boiled eggs on hand, it's so easy and quick to mix up a fresh batch.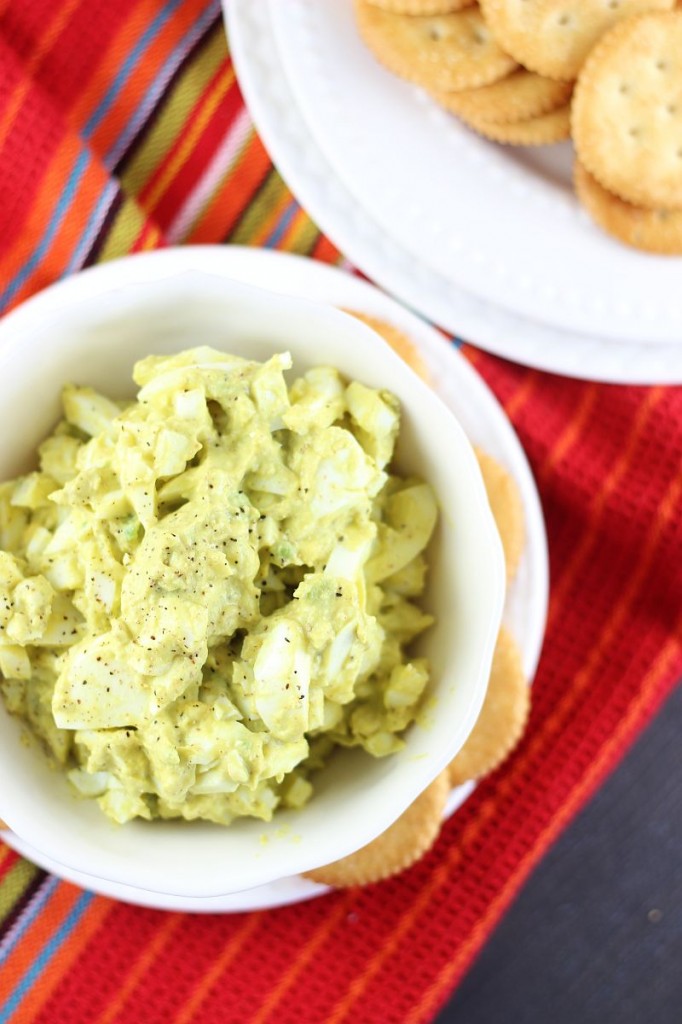 My favorite way to prepare it is with mashed avocado instead of mayo. Who invented Avocado Egg Salad? That person deserves a medal. It's a brilliant idea. Avocado is so creamy and buttery, and fortunately, it's full of healthy fats too. Pairing the beautiful avocado flavor with lots of spicy mustard, yellow mustard, and horseradish, this is anything but an ordinary egg salad. Throw in a little Greek yogurt for extra creaminess (plus a boost of protein!), and you will never go back to traditional egg salad. You can feel better about eating it too since we swapped out the mayo for avocado and yogurt!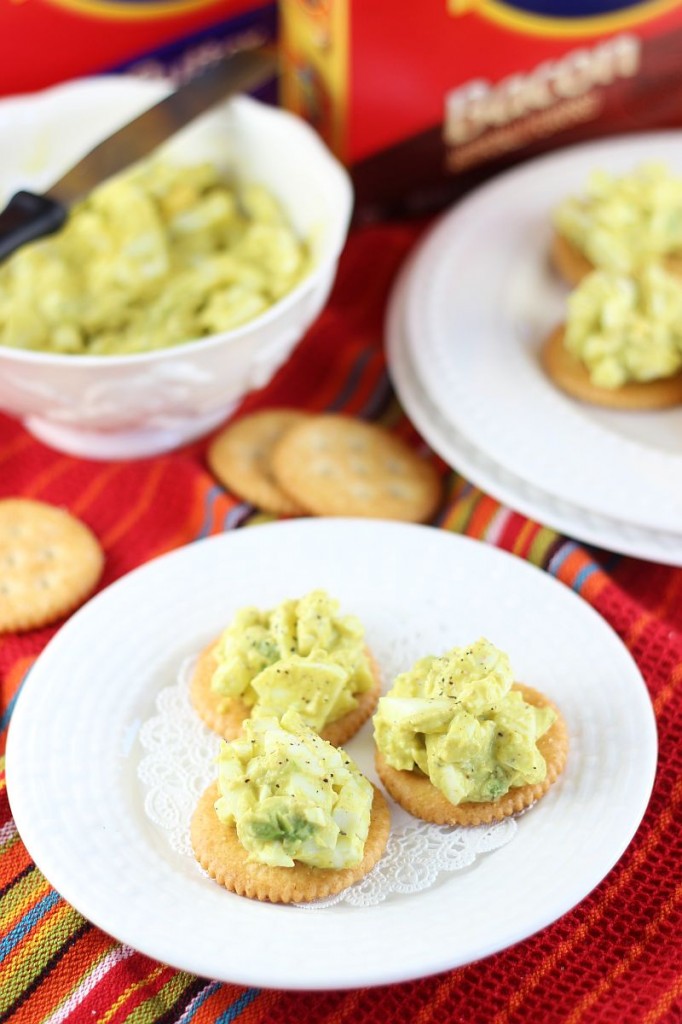 I never eat egg salad on bread. Maybe not never, but very rarely. Okay, basically never. I spread it on crackers. I love egg salad on crackers. Talk about a quick and convenient snack.
Growing up, we were never without Ritz in the house. Now as an adult, Ritz are still a staple for me.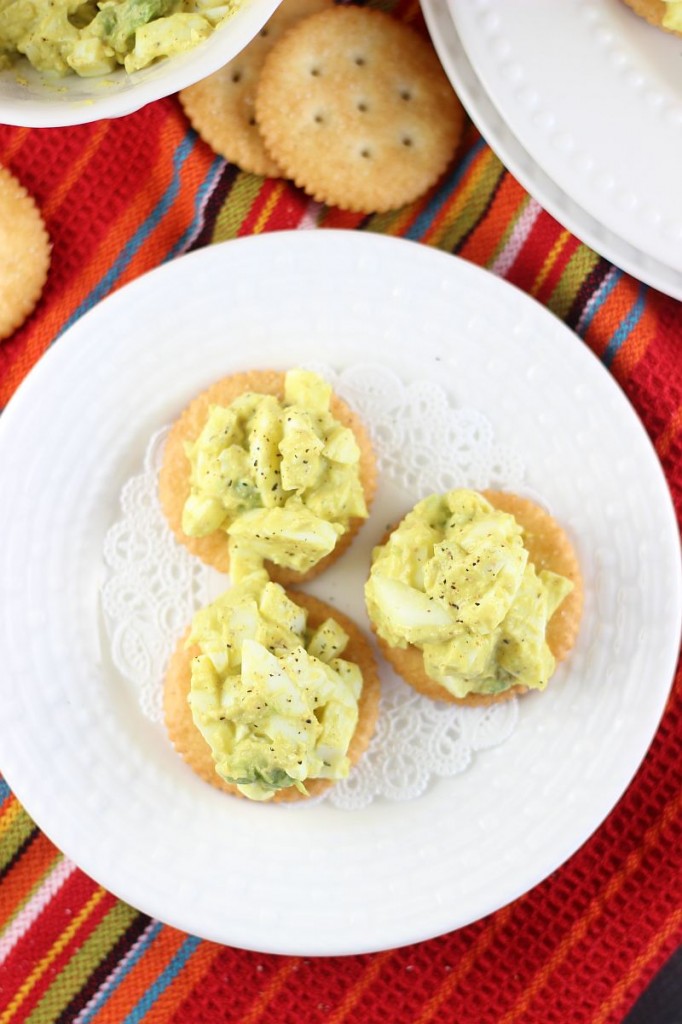 As a kid, I only remember original Ritz crackers. Now, there's a bunch of other flavor options. I seriously couldn't decide which kinds I wanted to get. I wanted one of everything, but my favorite flavors for topping with egg salad are Bacon (obvi) and Garlic Butter (to-die-for).
If you haven't tried Avocado Egg Salad yet, you must!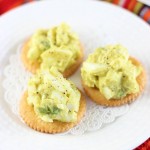 Avocado Egg Salad on Crackers
A healthier egg salad made from primarily egg whites, with mashed avocado, Greek yogurt, and lots of mustard and spices!
Ingredients
6

hard-boiled eggs

1

tbsp.

spicy mustard

2

tsp.

regular yellow mustard

1

tsp.

horseradish

2

tbsp.

Greek yogurt

1/2

avocado

mashed

salt & pepper

to taste

RITZ® crackers
Instructions
Discard (or repurpose) 4 of the egg yolks. This recipe only uses 2.

Dice the 2 yolks, and all of the egg whites.

In a medium-sized bowl, combine all ingredients and mix until well-blended.

Dollop onto crackers, and enjoy!