Simple Baked Carrot Cake Donuts with lots of cardamom and cinnamon, and an easy honey butter glaze! These Baked Carrot Cake Donuts are perfect for springtime brunches or holidays!
To easily view all the blog recipes, follow along on Pinterest!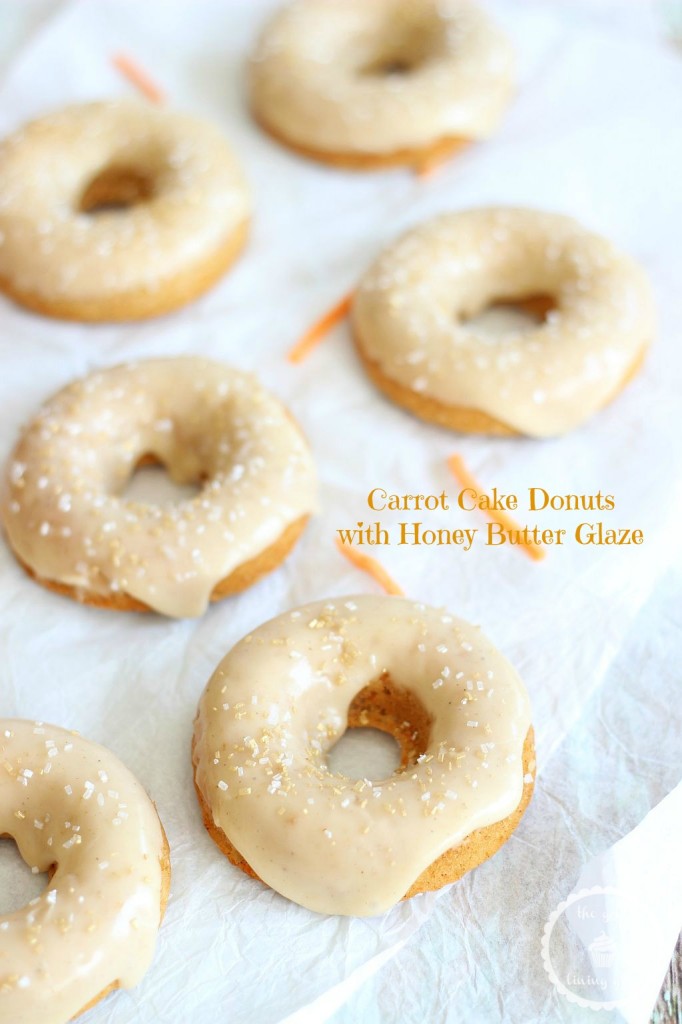 So, I thought I would post these just in time for…. oh, wait. Easter was WEEKS ago. Oops.
The best laid plans.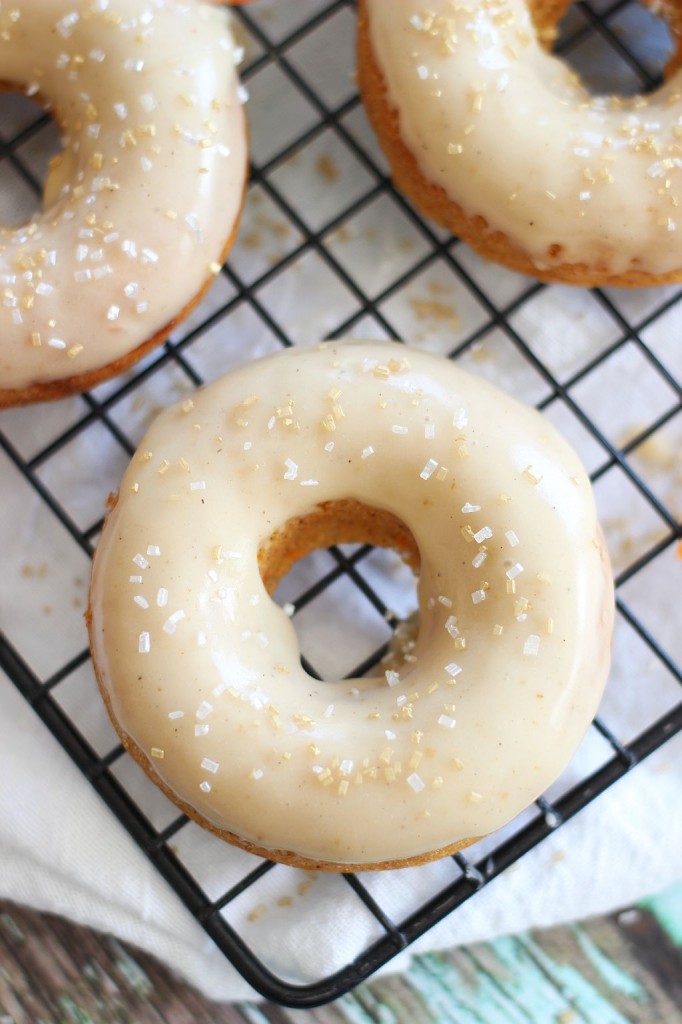 I think I always feel so behind because I've actually baked pretty far ahead. If I were ever to catch up on posting recipes, I would then feel ridiculously behind. You know what I'm saying?
While these donuts are very late for Easter, I was assured that carrot cake recipes could still feel generally "springy." Agreed.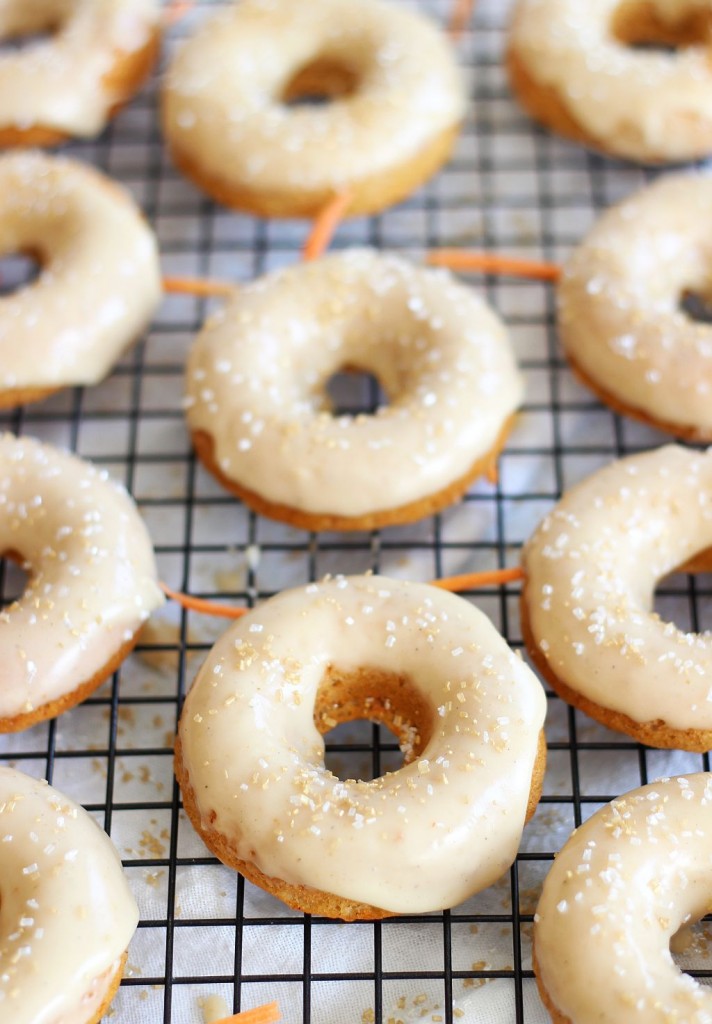 Besides, are donuts EVER ill-timed? Nope. Never. Donuts are never, ever ill-timed. A carrot cake donut can be eaten any time of the year and it will ALWAYS be welcome. Because we are talking about DONUTS.
Too many capital letters in one post. Eek.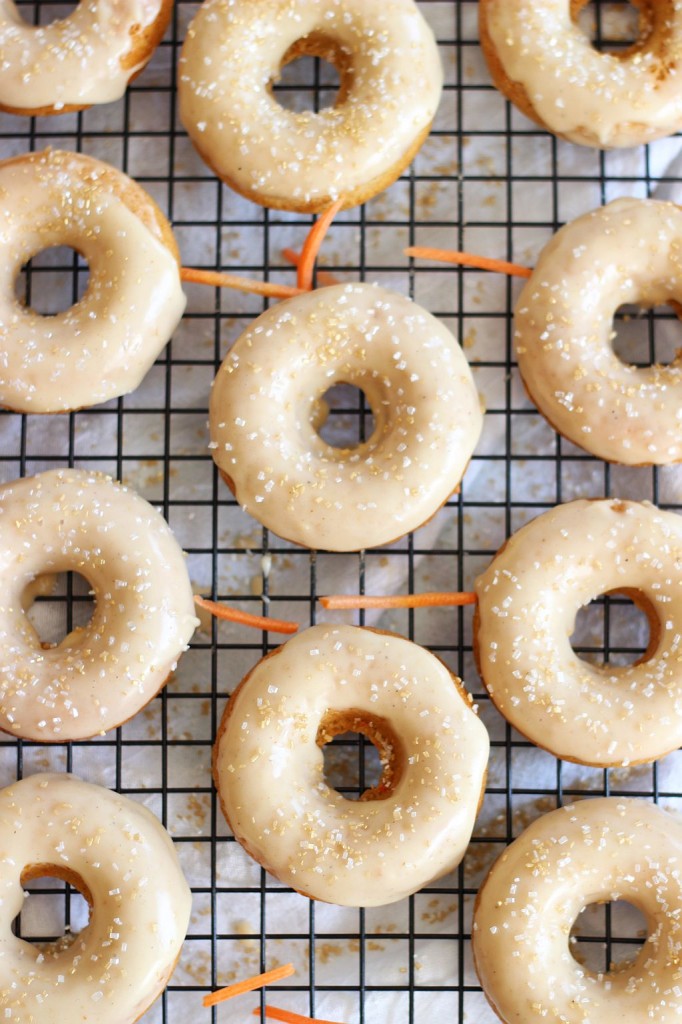 My undying love for donuts is well-documented and discussed all too often, but it did inspire these lovely Baked Carrot Cake Donuts when springtime hit. With lots of brown sugar, buttermilk to keep them fluffy and moist, fresh shredded carrots, and warm spices like cinnamon and cardamom, these are quite a tasty donut!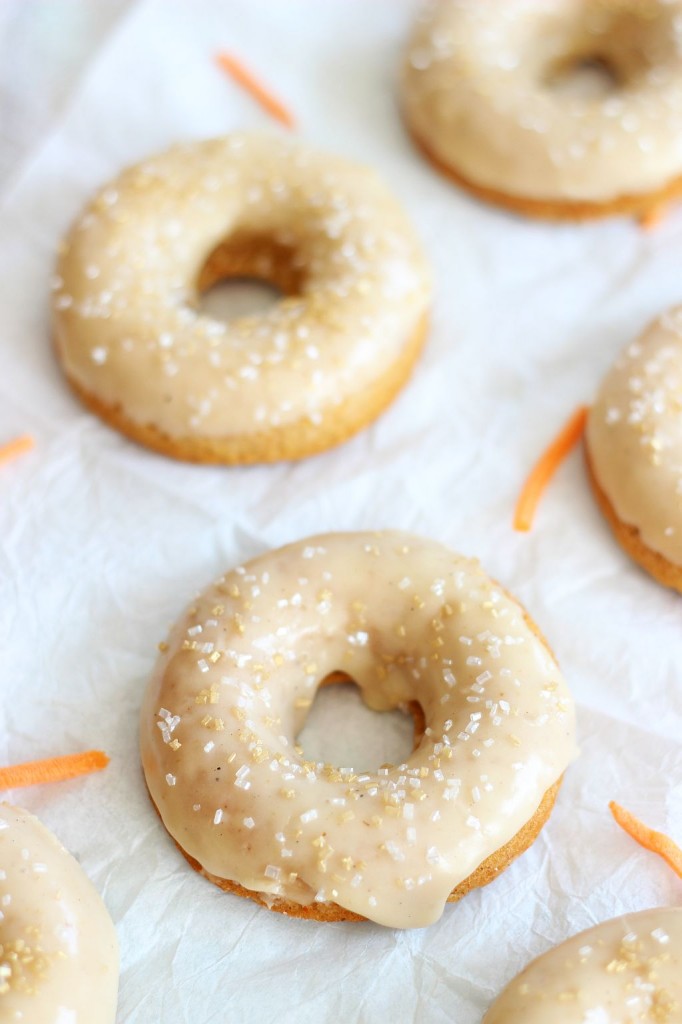 I'm all for traditional cream cheese frosting on anything carrot cake, but I thought that was maybe too expected and was hoping to think outside the box a little.
Initially, I was inspired to make a honey rum glaze for these carrot cake donuts after watching a Food Network special on some hip donut joint somewhere cool like NYC. That glaze was a big fat failure. I experimented with many different proportions of honey and rum and, frankly, they were all gross. Obviously, it's me. Not them.
But when I mixed up a concoction of honey, powdered sugar, and melted butter = !!!
Dunking a perfectly spiced, soft, fluffy, Baked Carrot Cake Donut into a honey butter glaze? Donut heaven.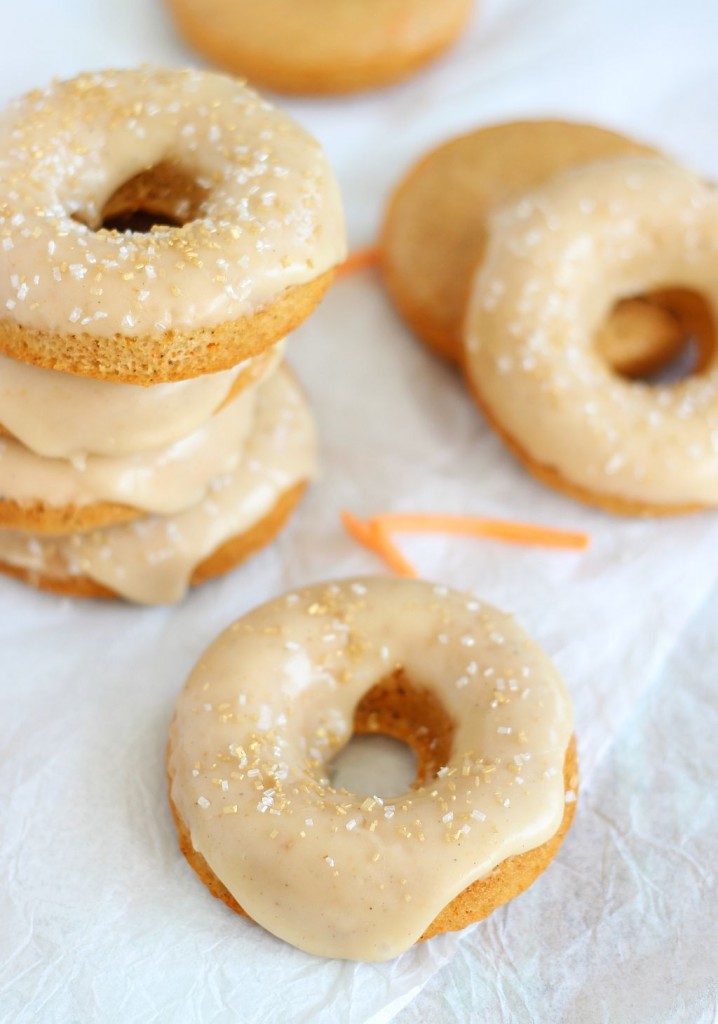 Some of the other carrot cake recipes on the blog, if you're interested, are this Chocolate Carrot Cake and Pumpkin Carrot Cake. Those carrot cake recipes are both completely excellent. I love the fresh spin on classic carrot cake in both those recipes.
My #1 Easter recipe, not related to carrot cake, but if you're looking for Easter recipes, check out these Easter Chicks Lemon Cookies or Easter Chick Cookies. They're a little different from each other, but generally both are lemon cake mix cookies decorated easily as adorable chicks!!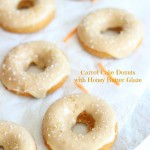 Baked Carrot Cake Donuts with Honey Butter Glaze
Simple baked carrot cake donuts with lots of spices and an easy honey butter glaze!
Ingredients
Carrot Cake Donuts:
2

c.

flour

1/2

c.

sugar

1/2

c.

packed brown sugar

2

tsp.

baking powder

1/2

tsp.

salt

1

tsp.

cinnamon

1/2

tsp.

cardamom

1

egg

slightly beaten

1

c.

buttermilk or sour milk

1

c.

finely shredded carrots
Honey Butter Glaze:
3

tbsp.

honey

3

tbsp.

melted butter

pinch

of cardamom

2

c.

powdered sugar
Instructions
For donuts:
Coat 2 regular-sized donut pans with cooking spray. (Regular-sized donut pans typically have 6 cavities.)

In a large bowl, combine flour, sugars, baking powder, salt, cinnamon, and cardamom.

In another bowl, whisk together egg, buttermilk, and carrots.

Mix the wet ingredients into the dry ingredients until just combined.

Pour batter into a gallon-sized ziploc bag, and snip off the corner of the bag.

Pipe the batter into the baking pans, filling each donut cup about 3/4 full.

Bake at 350 degrees for 15-17 minutes, or until a toothpick comes out clean.

Allow to cool for 5 minutes, then flip the pans over and tap the donuts out onto a wire rack. Cool completely.
For glaze:
In a small bowl, combine honey, butter, cardamom, and powdered sugar. Whisk until smooth.

To glaze the donut, dunk the donut into the bowl of glaze, covering about 2/3 of the donut. Allow the excess glaze to run off.

Place the donuts back on the wire rack to set for about 10-15 minutes before eating. Enjoy!