The easiest orange quick bread made with orange cake mix, instant vanilla pudding, and a cream cheese filling! It's so moist and fluffy too!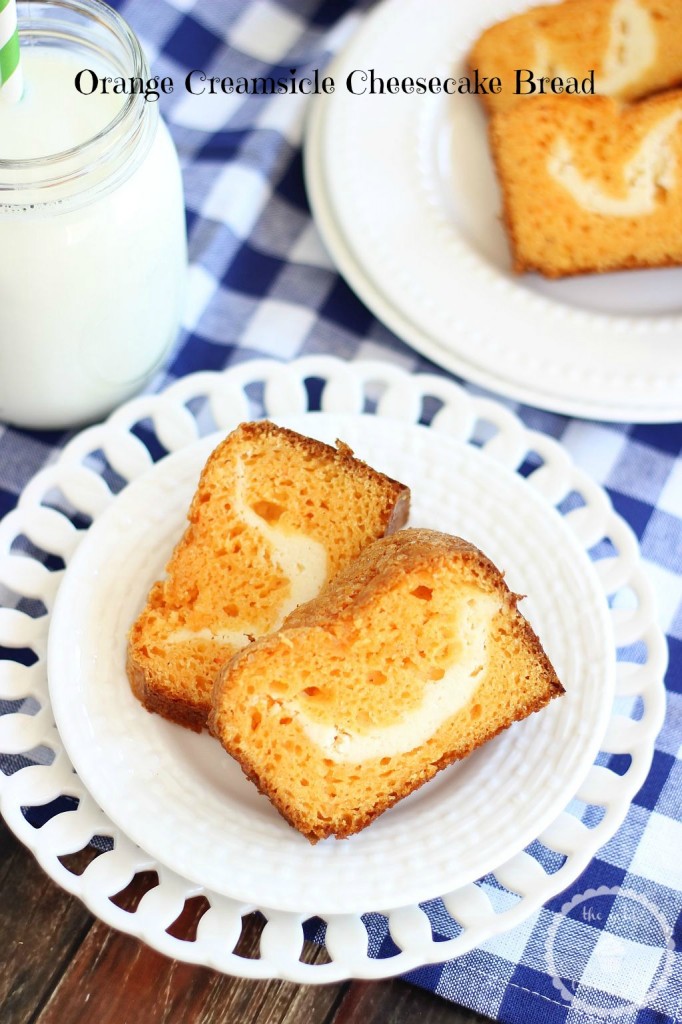 Remember how I said that I have 85 carrot cake and blackberry recipes coming up soon? Well, that's still gonna happen. I just haven't felt inspired to write about those things lately, and I have to go with what I feel like writing about, ya know? We'll get there. I'm sure you are sitting on the edge of your seat! HA!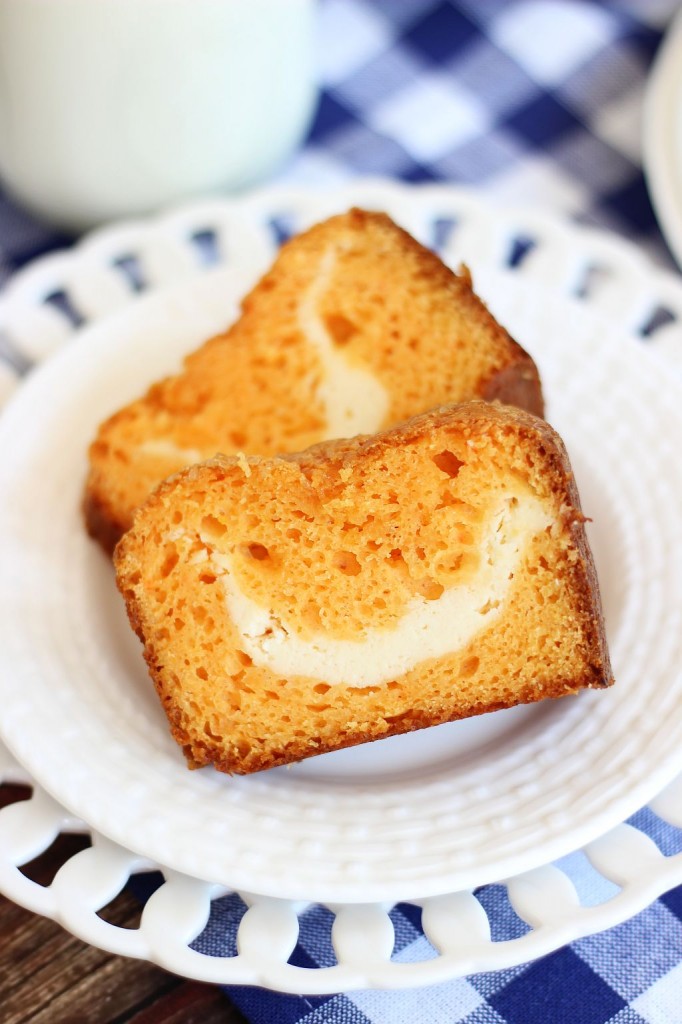 But truth be told, I haven't felt inspired to write about ANYTHING lately. My day job has been so busy, and when I have the chance to unwind and decompress, my mind goes totally blank. That's fine because, to some extent, I sort of want it to be blank anyway. I really don't want to have to think at the moment!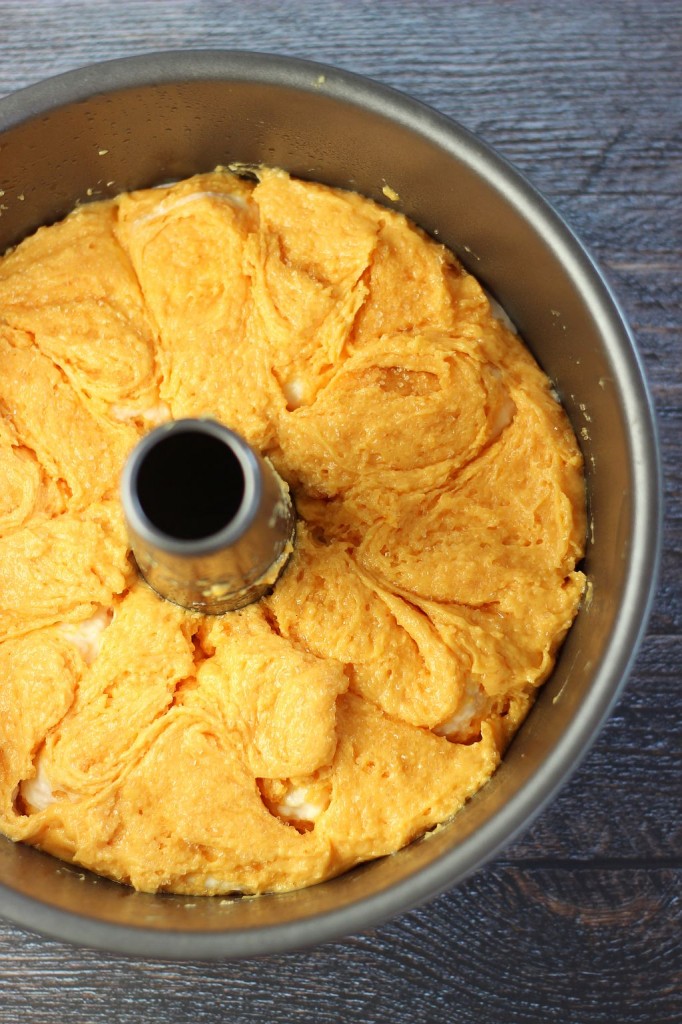 It's probably fitting then to share a recipe that doesn't require all that much thinking and concentration. This Orange Creamsicle Cheesecake Bread is so easy. Much easier than it might look or sound, and it also does not have a long ingredient list at all. From the title, you might think it will have a lengthy ingredient list, but it's pretty short and sweet. So is the prep time.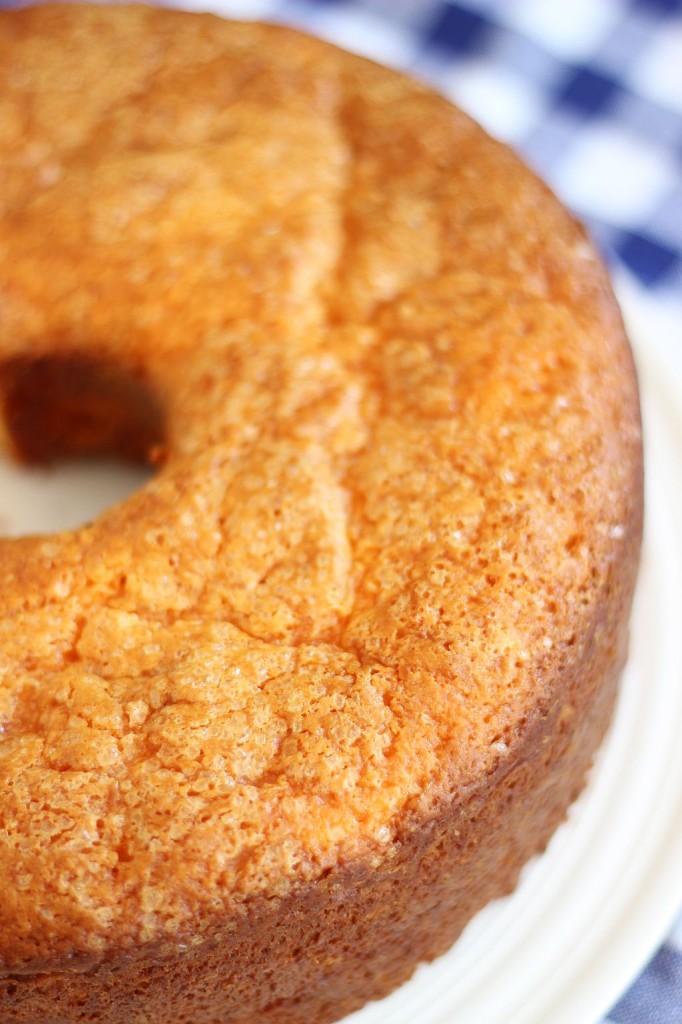 It's deceptively simple. You might think it'll be a pain because of that cheesecake filling. Nope, it's not. This is just super easy. You can mindlessly mix and stir, and let your thoughts wander to sunshine and birds chirping and other serene things. Mindless baking.
From the outside, it looks altogether uninteresting, but then you cut into it, and POOF. A pretty swirl of cheesecake filling.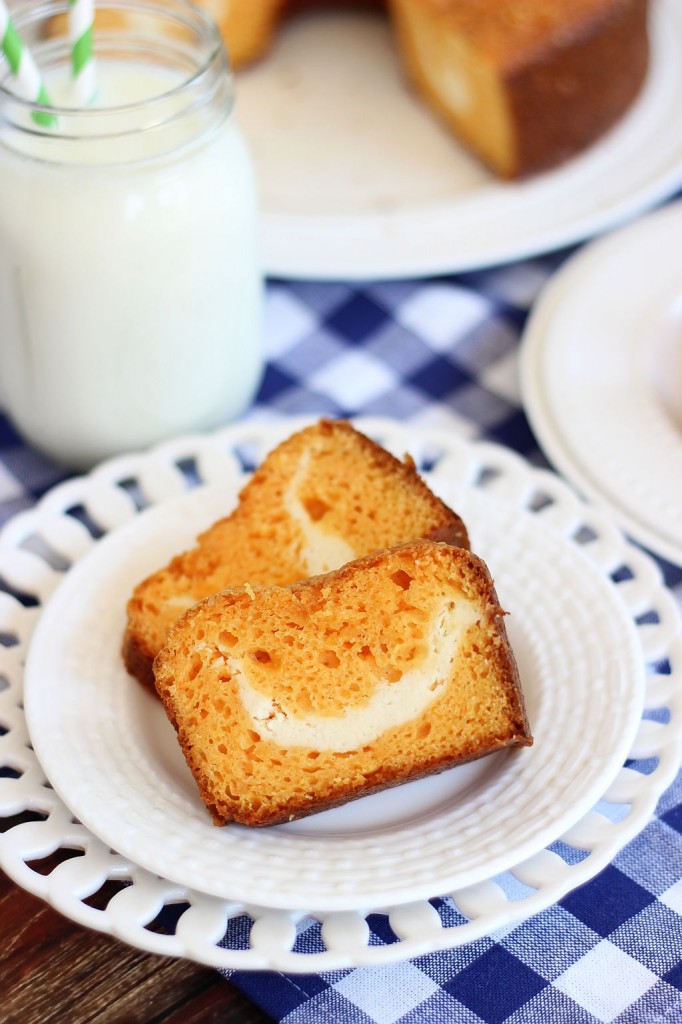 There's a few shortcuts in this bread in the form of cake mix and instant pudding mix, but nobody has to know, and hopefully they won't figure it out. The flavors all pull together more elegantly than you'd suspect from cake mix and pudding mix. This is such a moist and fluffy orange creamsicle bread, and the creamy cheesecake ripple through the middle adds a little fancy touch. This bread is a perfect accompaniment to brunch or a picnic, and just couldn't be easier to make!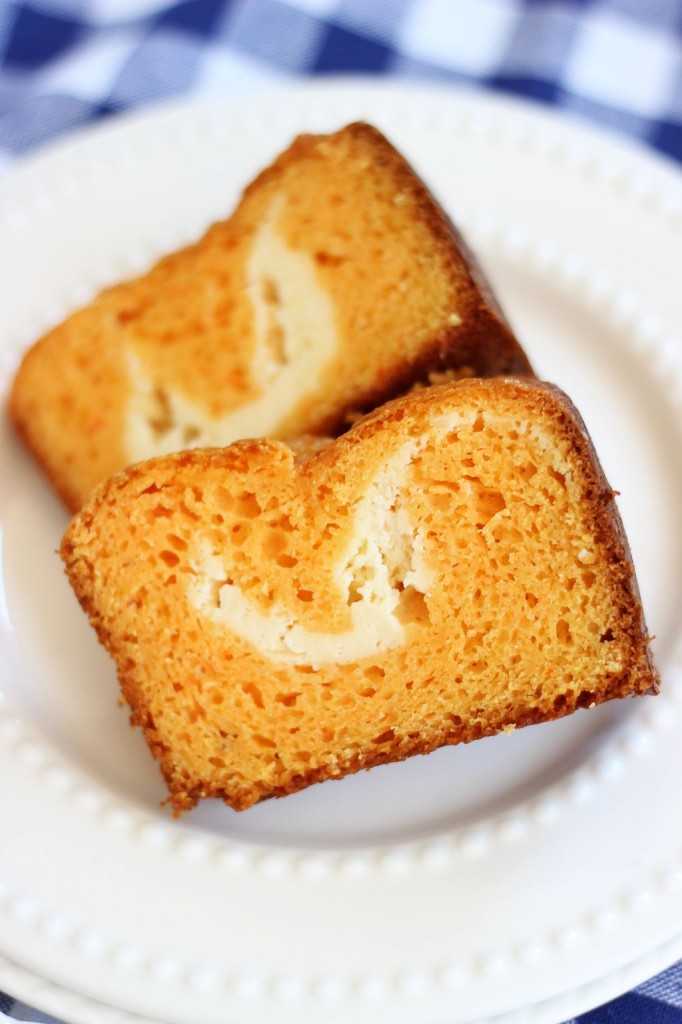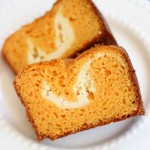 Easiest Orange Creamsicle Cheesecake Bread
The easiest orange quick bread made with orange cake mix, instant vanilla pudding, and a cream cheese filling! It's so moist and fluffy too!
Ingredients
1

box orange cake mix

4

eggs

1

c.

sour cream

Greek yogurt will also work

1/4

c.

vegetable oil

1 - 3.4

oz.

box instant French vanilla pudding

1 - 8

oz.

package reduced-fat cream cheese

softened

1/4

c.

sugar

1

egg

2

tbsp.

turbinado sugar
Instructions
In a large bowl, combine cake mix, eggs, sour cream, oil, and vanilla pudding.

Spread half the mixture into a lightly greased tube pan. The batter will be quite thick.

In a small bowl, combine cream cheese, 1/4 c. sugar, and egg.

Spoon the cream cheese mixture evenly over the orange cake mix batter layer.

Spoon the remaining orange cake mix batter over the cream cheese layer.

Using a knife, lightly swirl, just a few times. Do not go crazy with swirling.

Sprinkle the top with turbinado sugar.

Bake at 350 degrees for 40-45 minutes, or until edges are golden brown and a toothpick inserted near the center comes out clean.

Cool in pan on a wire rack. Slice and EAT!!