A simple buttery slice-and-bake shortbread cookie flavored with lemon and lime zest, and dipped in white chocolate!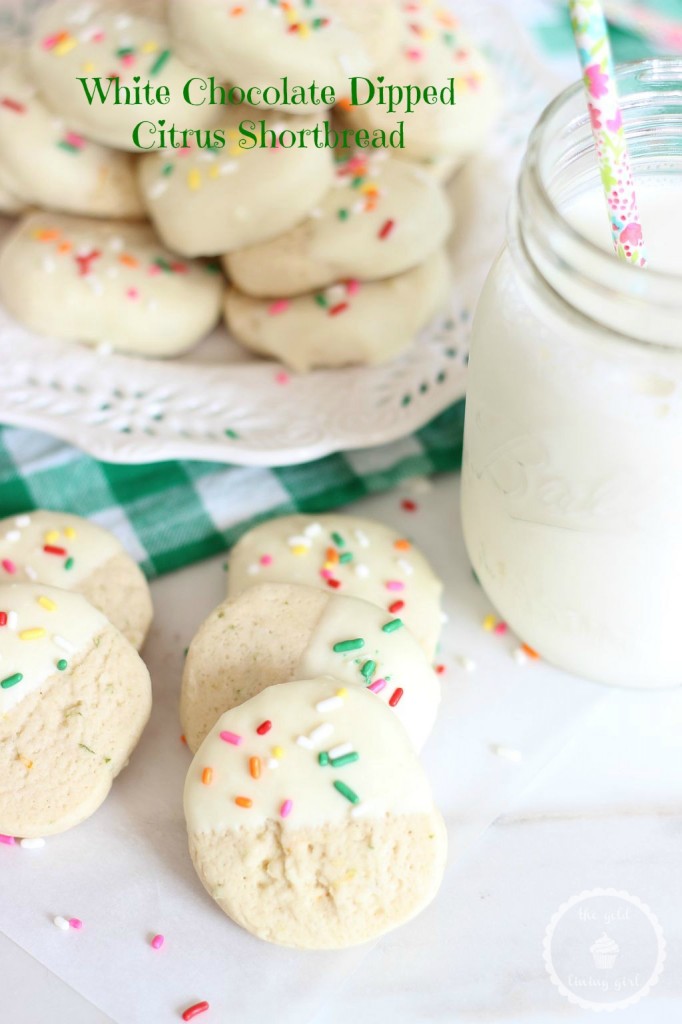 Cookies!! I haven't thought about cookies too much for a while. Outside of Christmas, they're not on my radar as much as other sweets. And that's a shame because sometimes nothing beats a good ol' simple cookie. Delicious and uncomplicated.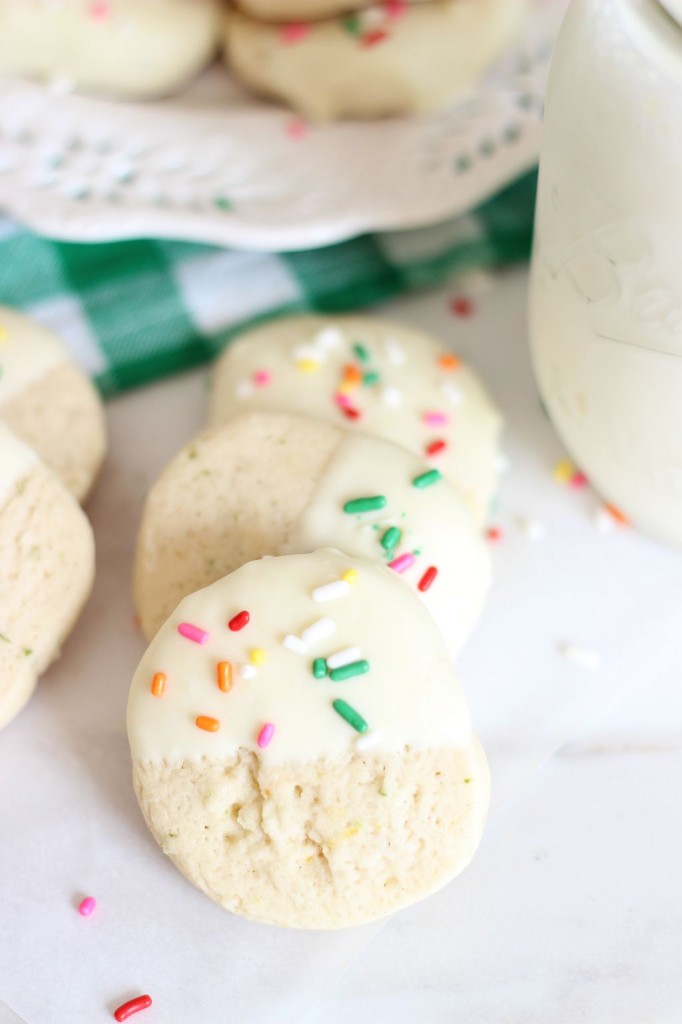 I made these when I was on that big citrus kick a few weeks ago. The citrus kick never really concluded for me, but I decided I'd space out the recipes more after Citrus Week so you didn't get totally sick of it all. I've somewhat replaced citrus with berries lately, but as a rule, I'm just hooked on all things fruity right now. It's nearly summer after all! 'Tis the season for all things light and fruity.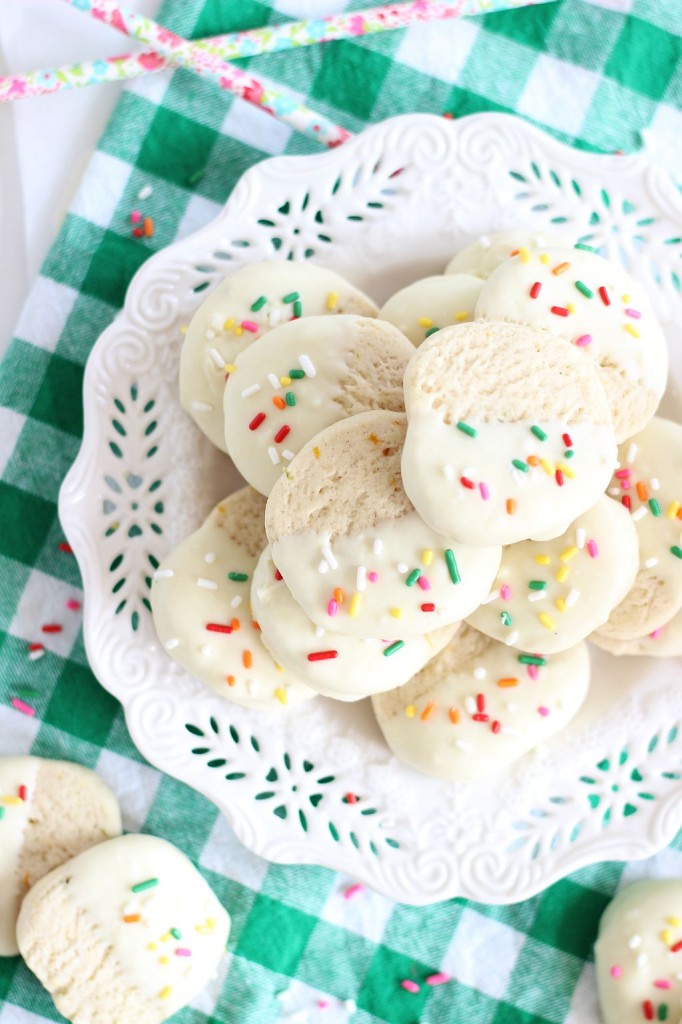 Making summery desserts is one of the few things I have to look forward to this time of year. Yes, you read that right. Here in Florida, summer is a time of year to be endured, not enjoyed. It's a hot and messy swamp, and I count the days til October 1st when the humidity seems to vanish overnight. I'll stop whining about it though since all my northern friends experienced yet another dreadful winter and are only now starting to see the light at the end of the tunnel. For all of you, I'm happy for you that summer is around the corner.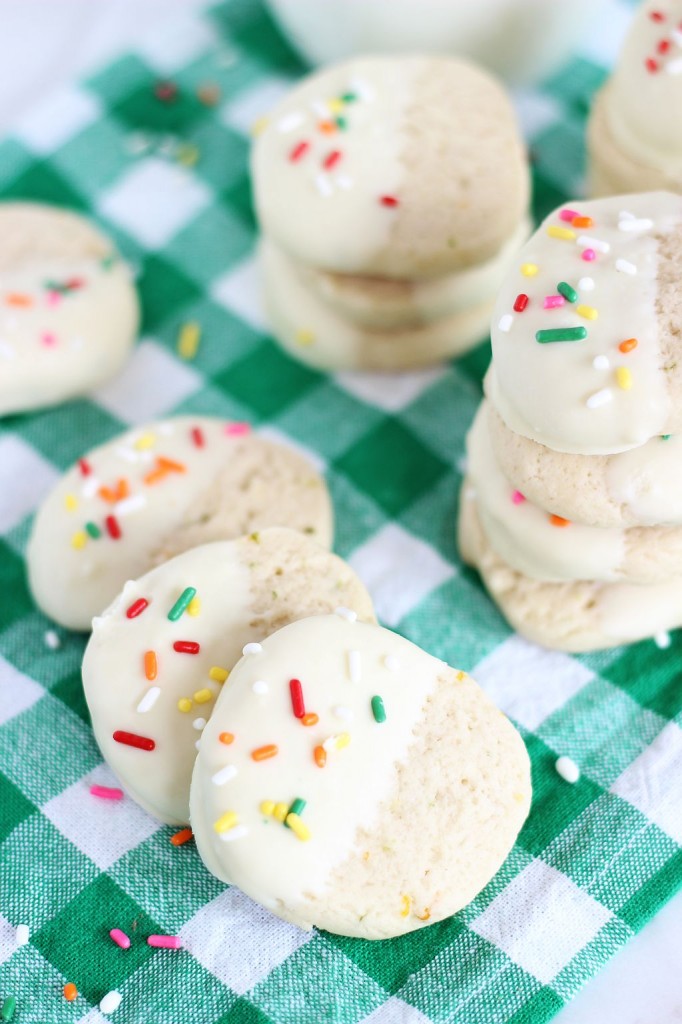 For myself, unless I'm at the beach, I'll be tucked away indoors in the company of a blasting air conditioner. Eating fruity desserts, no-bake pies, and drinking margaritas. Or not – because my tequila days are over. Drinking…. pina coladas. Yes, that sounds perfect.
Until it's too hot to think about turning on an oven, let's make cookies!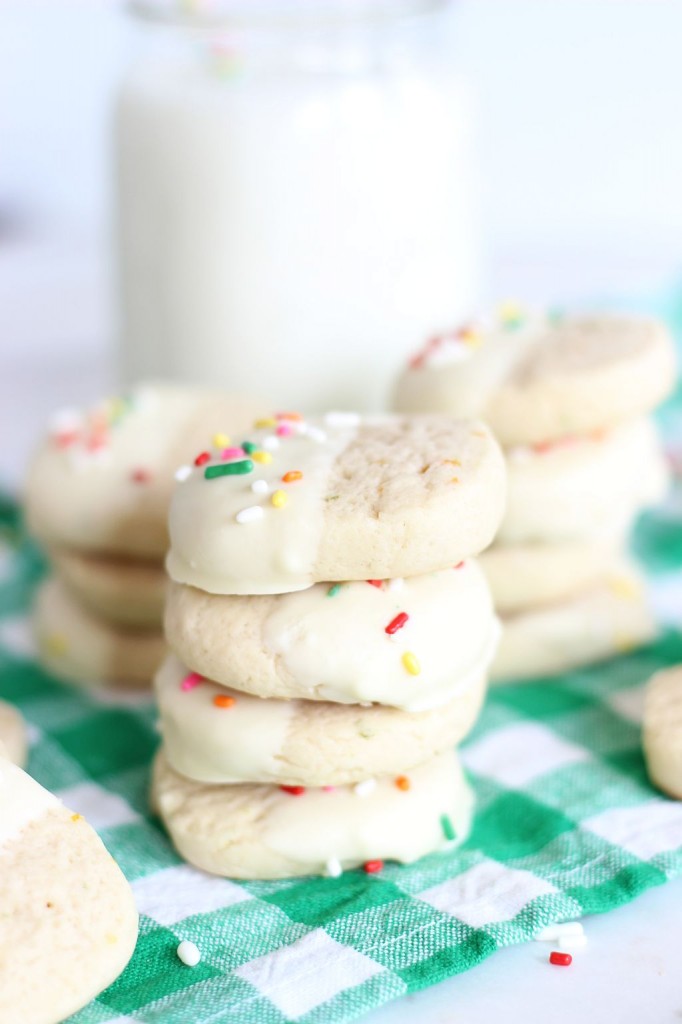 I love buttery, flaky, and crunchy shortbread cookies, and I love even more that these are slice-and-bake. They are so simple. Just mix up the dough, roll it into logs, chill, slice, bake. Easy peasy. These citrus shortbread cookies have both lemon and lime zest in the batter. They're a refreshing burst of citrus flavor. When I couldn't decide which direction I wanted to go in, I decided to use BOTH. My indecision paid off because these cookies are a delicious blend of lemon and lime! Strong and flavorful, but not too tart.
As a person who is infatuated with white chocolate, I couldn't resist giving them a quick dunk in a bowl of creamy melted white chocolate to give them a boost of sweetness. And sprinkles, well, because they're cute and fun. 🙂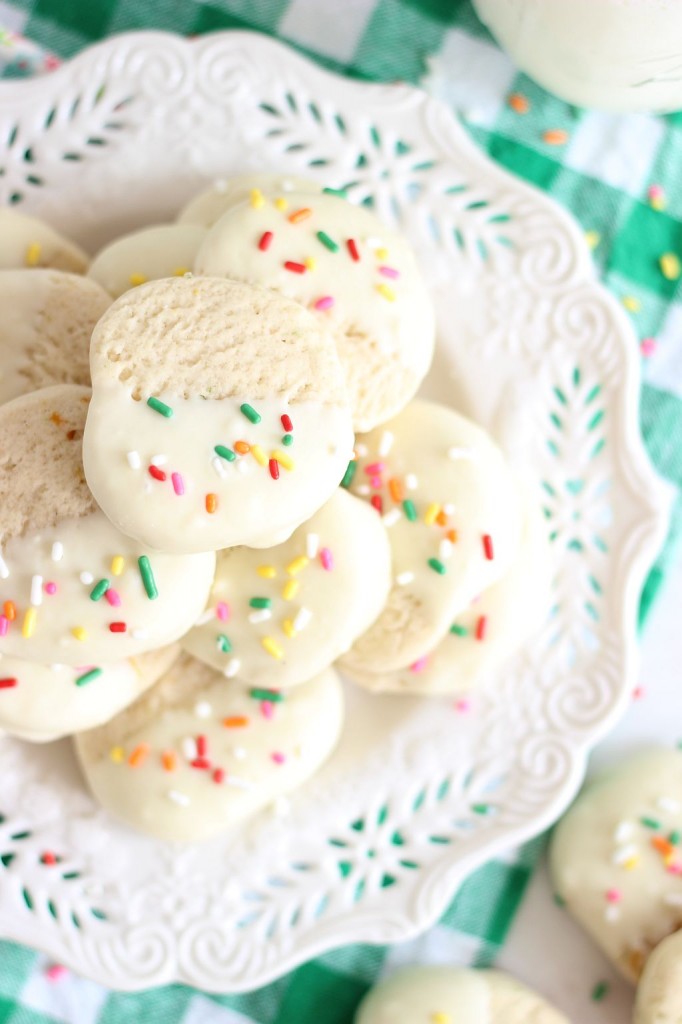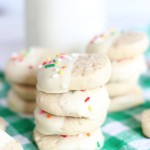 White Chocolate Dipped Citrus Shortbread
A simple shortbread cookie flavored with lemon and lime zest, and dipped in white chocolate!
Ingredients
3/4

c.

butter

softened

1

c.

sugar

1

egg

1

tbsp.

fresh lemon juice

zest of 2 lemons

zest of 1 lime

1

tsp.

vanilla extract

1/2

tsp.

lemon extract

2 1/2 - 3

c.

flour

4

oz.

white chocolate chips or white baking chocolate
Instructions
In a large mixing bowl, combine butter and sugar. Beat until light and fluffy.

Beat in egg, lemon juice, zests, and extracts.

Gradually add flour until dough is no longer sticky to the touch, and starts to come together. For me, this was 3 cups.

Shape into two 8-inch rolls and wrap in parchment paper or plastic wrap. Refrigerate for 2-3 hours, or until firm.

Once firm, unwrap and cut into 1/4-inch slices.

Place them 1 inch apart on ungreased baking sheets.

Bake at 350 degrees for 10-12 minutes or until edges are lightly golden. Cool for 2-3 minutes before removing to wire racks to cool completely.

In a small microwave-safe bowl, microwave the chocolate 20 seconds at a time, until thoroughly melted and smooth.

Dunk each cookie halfway into the chocolate, then set on a parchment paper-lined baking sheet. Allow to set, about 1 hour.