This double berry galette with almonds is super simple and easy to make, and it only requires a handful of ingredients!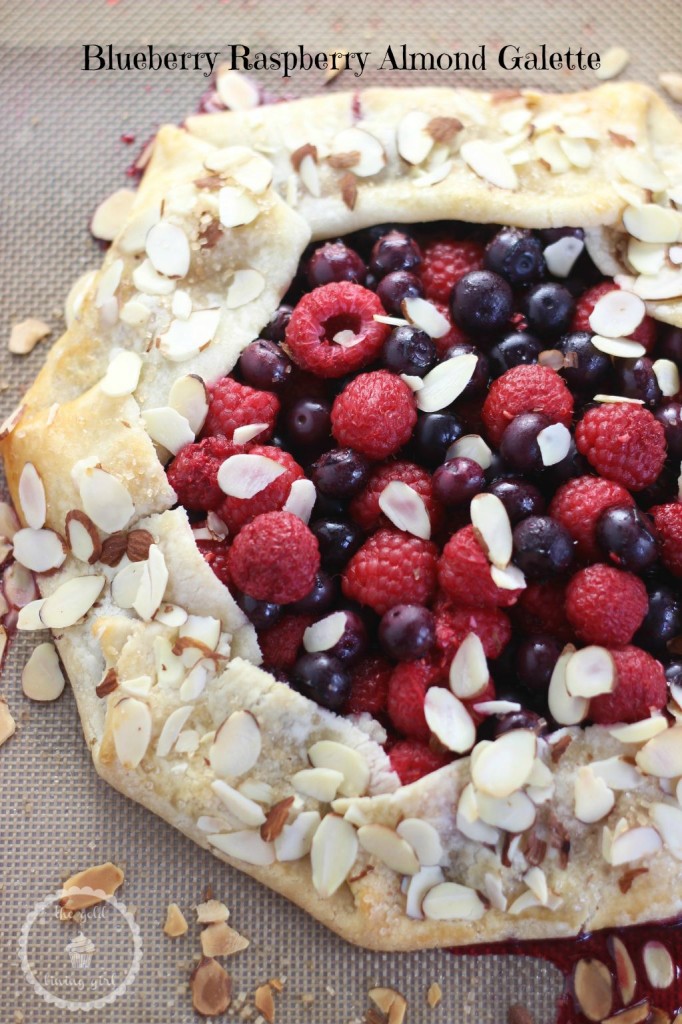 Well, we already did one lazy person's guide to making a pie, let's just keep rolling with it. Might as well talk about this pretty little galette too. Especially because it's red and blue = 4th of July appropriate.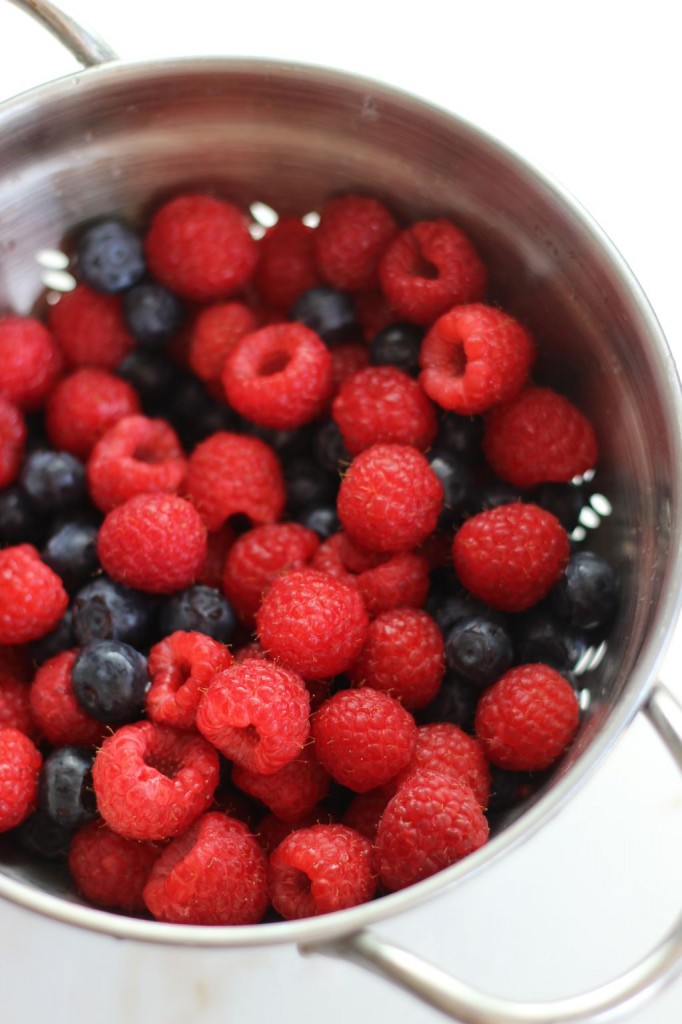 This is the closest I am going to get to 4th of July desserts. I had all kinds of big plans for red, white, and blue striped, sprinkled, dunked, and otherwise bedazzled foods. It's not going to happen.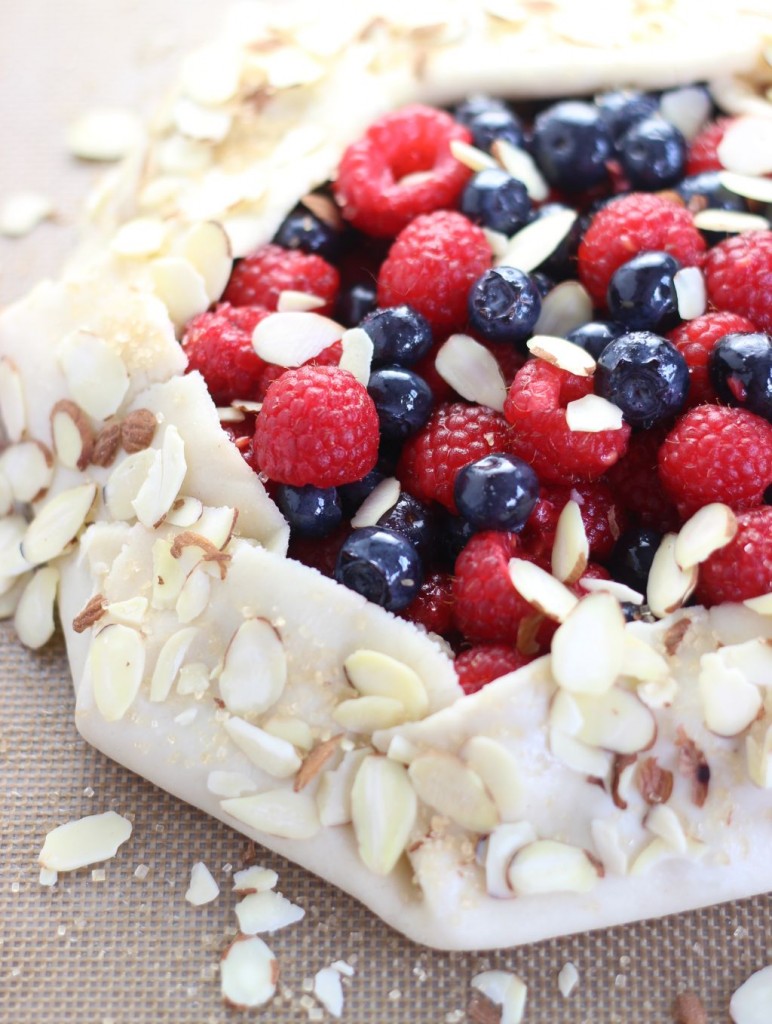 I had an ambitious list of festive desserts to make to celebrate Independence Day, but they are out the window this year. I'll sock away the ideas for next year, and we'll make due with this berry-ful galette. Juicy blueberries and ripe, tangy raspberries, this galette also features liquor. Yaaaaaay. I wasn't going to let you down after I promised we'd have a "Liquor Baking Week." Amaretto is the perfect accompaniment to berries.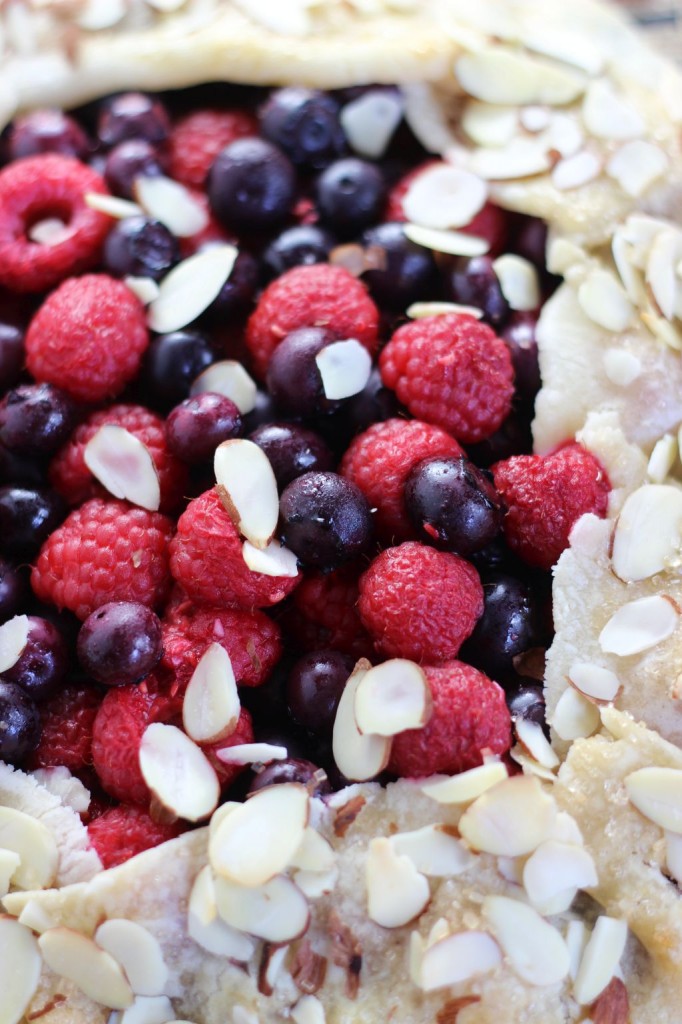 Almonds and amaretto are amazing complementary flavors to berries. Fresh blueberries and raspberries get a quick Amaretto dousing before a hefty coating of sugar. Arrange the berries on a refrigerated prepared pie crust, fold up the edges, and you're pretty much good-to-go. You can be enjoying this Blueberry Raspberry Almond Galette in about 30-35 minutes, start-to-finish. It's easy, fast, and has delightful rustic charm. Most importantly, it's delicious!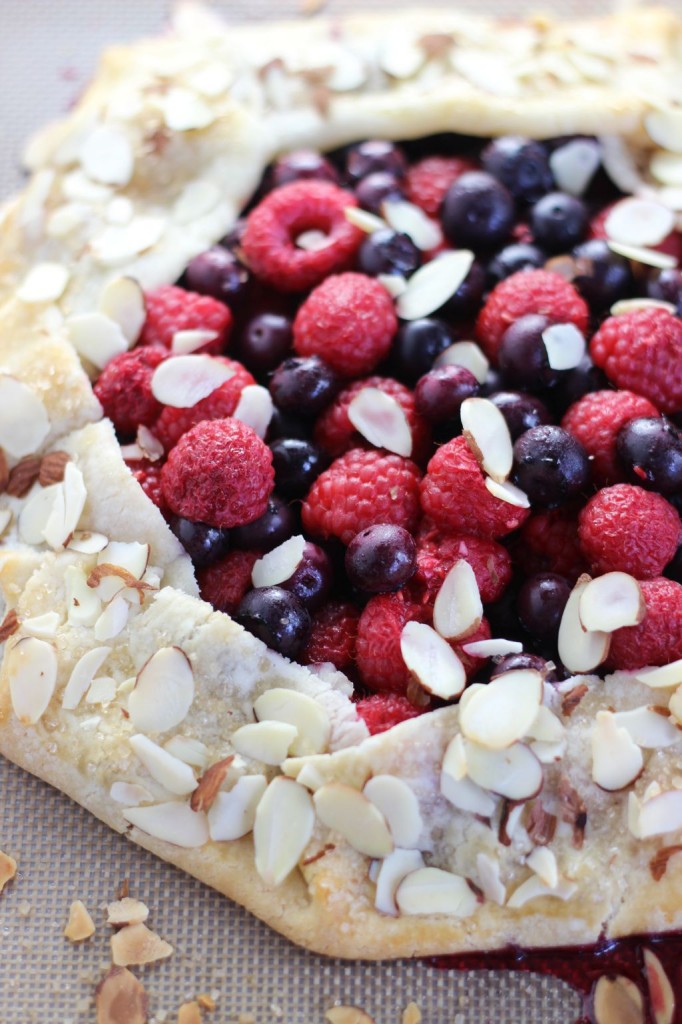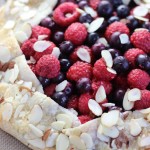 Blueberry Raspberry Almond Galette
This double berry galette with almonds is super simple to make. One of the easiest summer desserts ever!
Ingredients
1

9-inch

round refrigerated pie crust

thawed

1

c.

fresh blueberries

1

c.

fresh raspberries

2

tbsp.

amaretto liqueur

1/2

c.

sugar

1/3

c.

sliced almonds

1

egg white

lightly beaten

2

tbsp.

turbinado sugar
Instructions
On a large baking sheet lined with parchment paper or a silicone baking mat, unroll the pie crust.

In a large bowl, combine berries and amaretto.

Toss to coat, and allow to sit for 10 minutes.

Add the sugar to the berry mixture and toss to coat.

Spoon the berries onto the center of the crust, leaving 1.5-2 inch border at the edges.

Fold the edges of the dough over the berry filling, overlapping where needed, and pinching to seal any cracks.

Brush the crust lightly with egg white, and sprinkle with almonds and turbinado sugar.

Bake at 375 degrees for 25-30 minutes, or until edges and bottom are golden brown, and pastry appears set.

Allow to cool for about 10 minutes before cutting into wedges. Serve warm!