A baked french toast casserole made with buttery croissants, and full of sliced bananas, coconut, and a delectable brown sugar and dark rum sauce.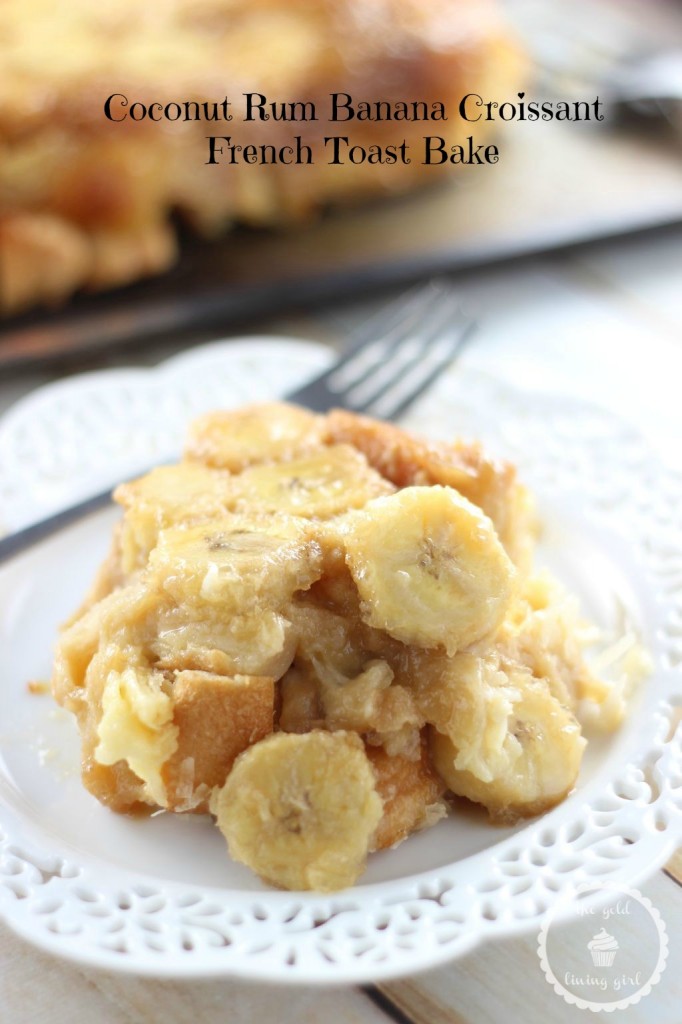 Yesterday I didn't do an iota of anything. Really, I did a whole lot of nothing. It was probably the least productive day I've had in all of 2015.
I didn't write one word of a blog post, I didn't bake, I didn't edit photographs. Nothing.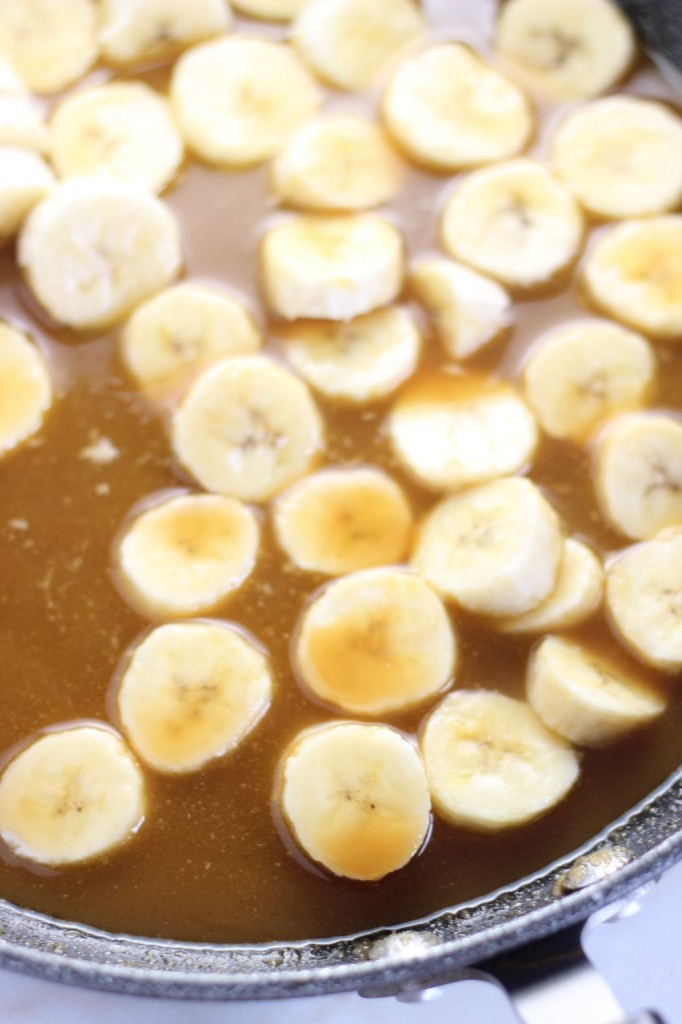 It was so nice. I didn't plan for it to be a total lazy day. I had some things on my To Do list that I'd hoped to get to, but I was also fine with it being a less productive Sunday than what I typically have.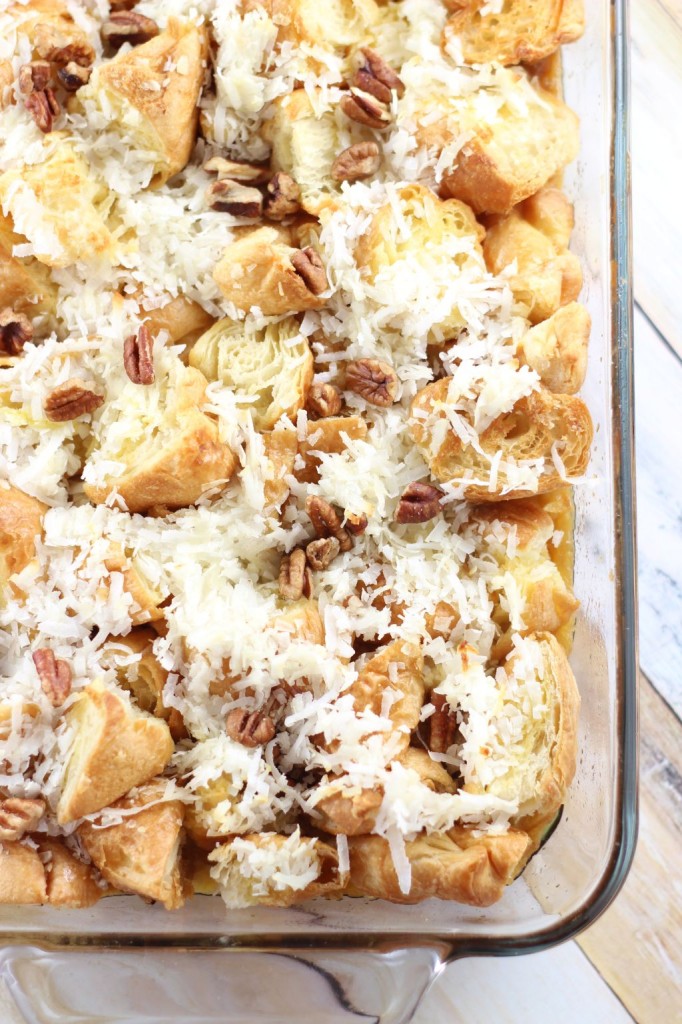 I had some online shopping I wanted to do, but I had incidents of fraud on both my credit cards last week. Spooky, right? So I am credit card-less, and that really hampered my plans to buy several cases of cat food on Amazon Prime, and to buy a 2016 planner from Paper Source – that's hardly urgent though. If I don't have to leave my house for stuff, why would I? I didn't even get those online tasks done.
We watched 2 movies, lots of YouTube, and a rerun of the Bills vs. Packers game from last football season. I have no regrets. I think I really needed that lazy day. And it was fun to watch the Bills give the Packers offense such problems again.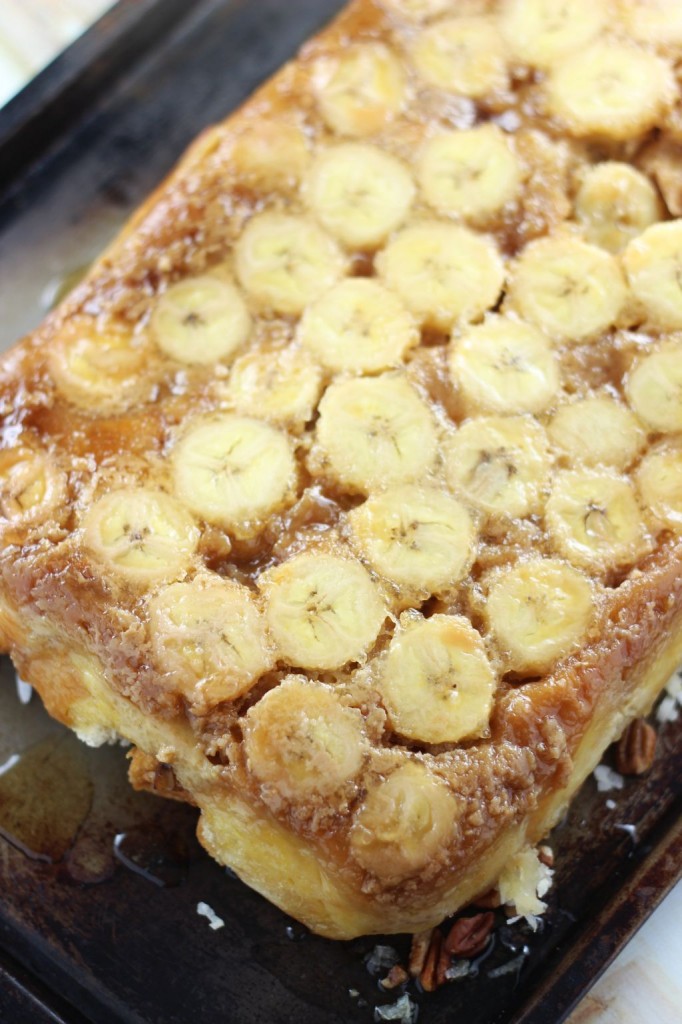 Today, I've got much to do. Starting with sharing this incredible Coconut Rum Banana Upside Down Croissant French Toast Casserole. The title… sorry. It's a mouthful, but I think all of those words are essential to the recipe name, in this case.
If you love an easy and delicious baked french toast casserole, then you'll love it even MORE when it's made from croissants, not just bread. This french toast bake starts with buttery croissants.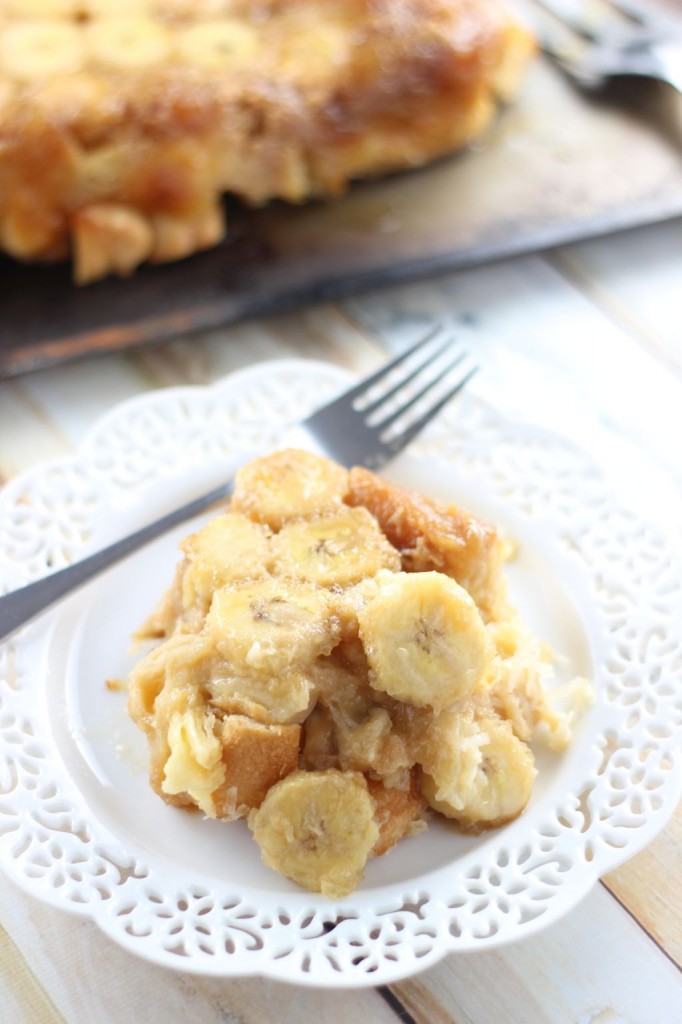 The upside down part – it's a bananas foster-like sauce with lots of brown sugar, butter, and a little dark rum. You'll want to eat the syrup all on its own. Amazing stuff. Coat the sliced bananas in the syrup and pour it all over the bottom of a casserole dish. Top with the croissant pieces, pour the egg mixture over it, add a hefty smattering of coconut and chopped pecans, and pop it in the oven.
As the recipe name would suggest, once it cools a little, you'll invert it from it's upside down state, and discover a beautiful caramelized and rummy banana topping, oozing with brown sugar goodness.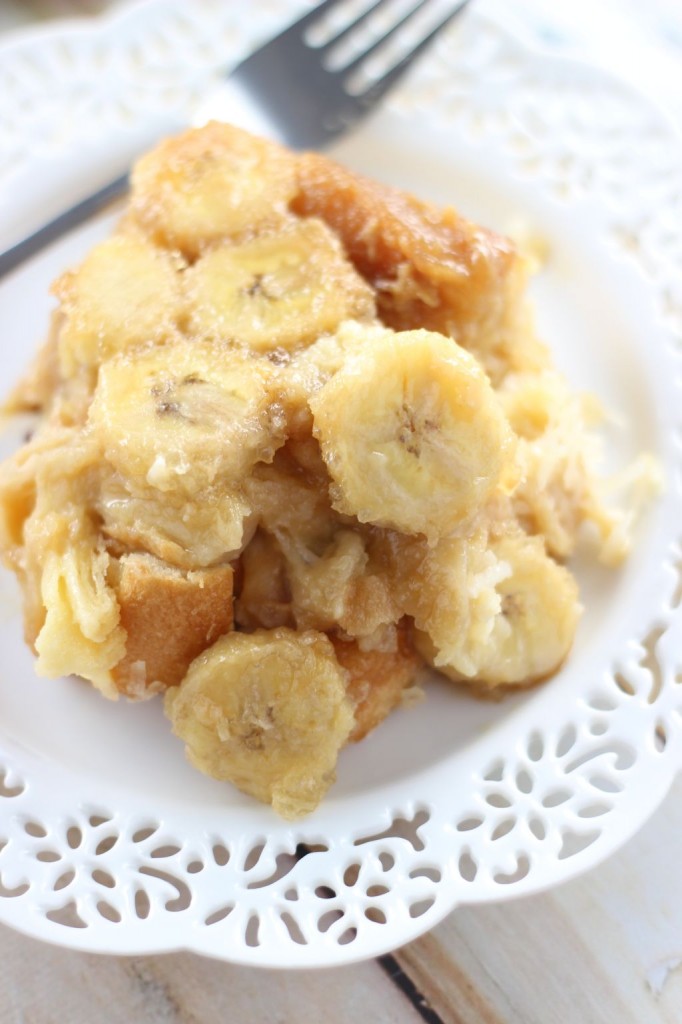 Tropical and bananas foster-ish french toast for days…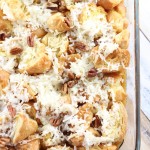 Coconut Rum Banana Upside Down Croissant French Toast Casserole
Ingredients
1/2

c.

unsalted butter

1

c.

brown sugar

2

tbsp.

cream

2

tbsp.

dark rum

3

medium bananas

sliced

8

small stale store-bought croissants

cut into pieces

1 1/2

c.

milk

3

eggs

1

c.

shredded coconut

1/4

c.

dark rum

1/2

c.

chopped pecans
Instructions
In a large saucepan over medium heat, melt the butter.

Add the brown sugar, cream, and dark rum, cooking just until the brown sugar is mostly dissolved.

Fold in the banana slices.

Pour into a lightly greased 9x13 glass baking dish, and spread the banana slices around evenly.

Scatter the croissant pieces evenly over top of the banana mixture.

In a medium bowl, combine milk, eggs, coconut, and dark rum.

Pour mixture evenly over the croissant pieces.

Cover with foil and bake at 350 degrees for 30 minutes.

Remove foil, sprinkle with pecans (optional), and return to oven for 5-7 minutes or until a toothpick inserted near center comes out clean.

Remove to a wire rack.

Allow to cool for at least 20 minutes before inverting the casserole onto a serving dish.

Serve warm and DEVOUR!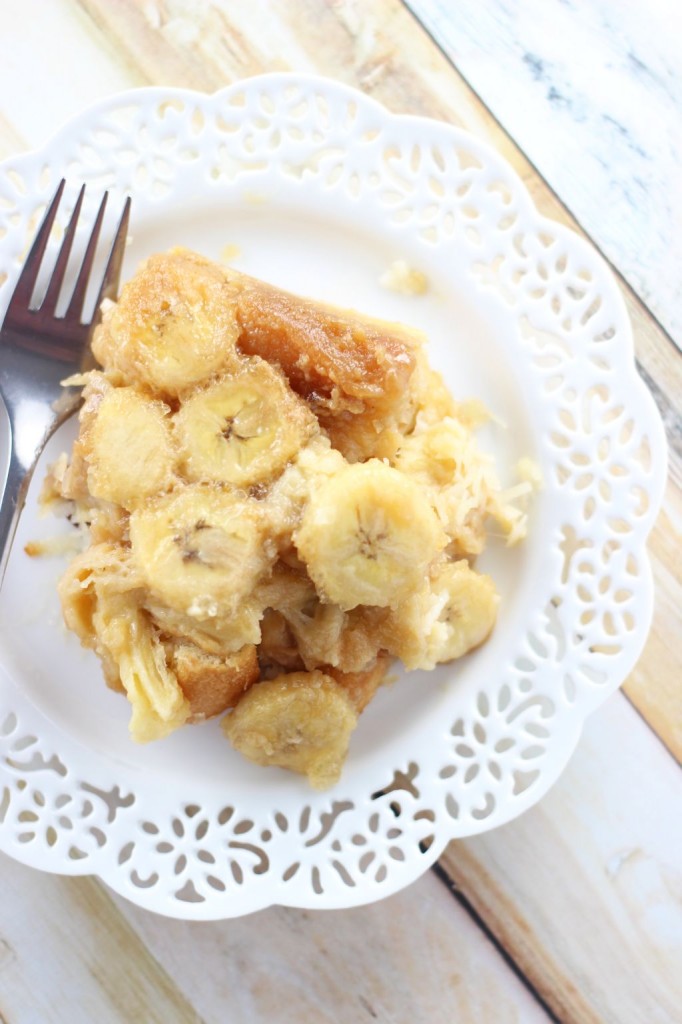 You can totally drizzle maple syrup on top too if you'd like, but it definitely doesn't need it.