An easy, no bake Twix Pie with a shortbread crust, caramel cream filling, and chocolate ganache topping, with chopped up Twix bars mixed in!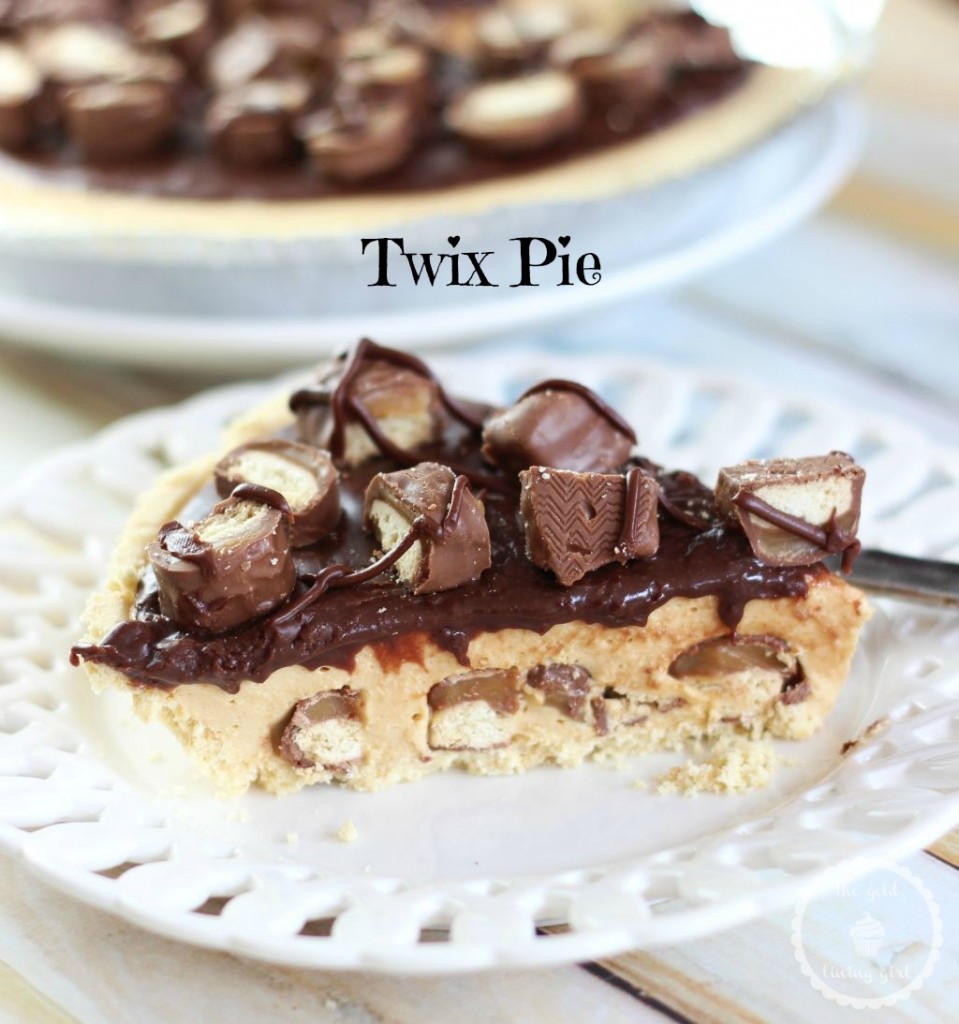 I am on a pie kick. It seems like every idea I write down in my recipe notebook these days is some sort of pie.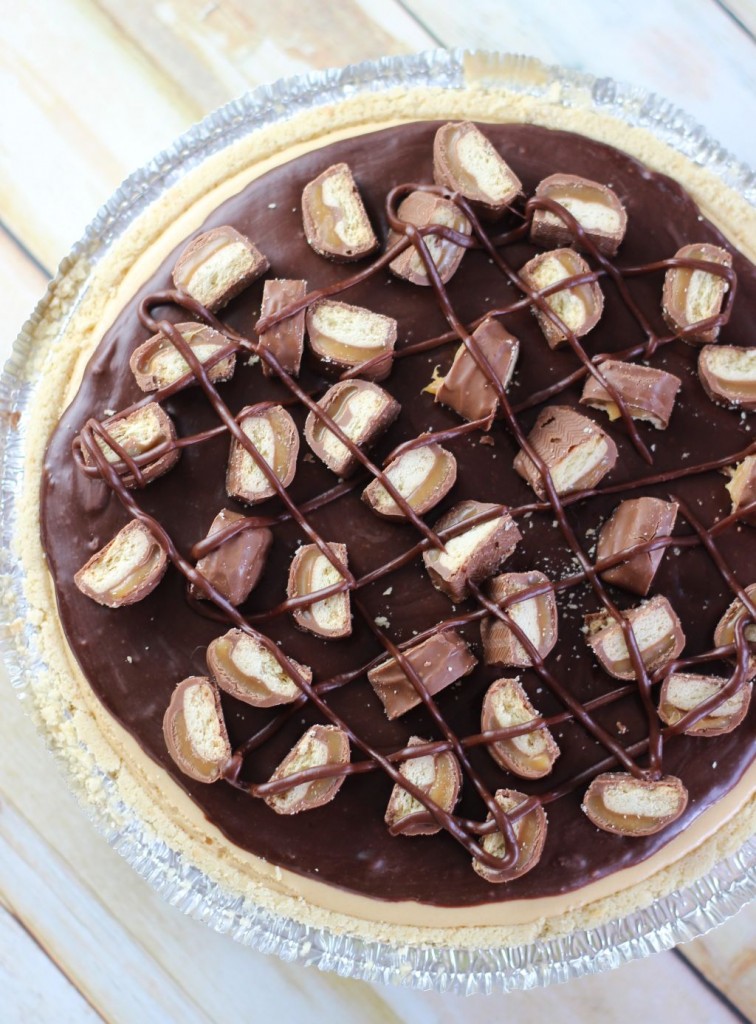 Funny thing is, I kinda hate to make pies. Well, more specifically, I hate to make pie crusts. With that part out of the way, pies are easy and a cinch. It's the crusts that really get me. I think most of us can agree that it can be frustrating and tedious to roll out dough, right? Like at Christmastime when you make a double batch of cut out cookies and you are rolling dough for about 3 days straight? I'm certain you get where I'm coming from. And even if you're making a cookie crust or graham cracker crust, crushing them all up to press into the pan is still not the most pleasurable of baking tasks. Hey, it's just the way I feel.
In any event, I'm on a pie kick and there will be quite a few more to come, unless I can get myself to branch out. We shall see… I go where the inspiration takes me, and it's currently stuck on pies.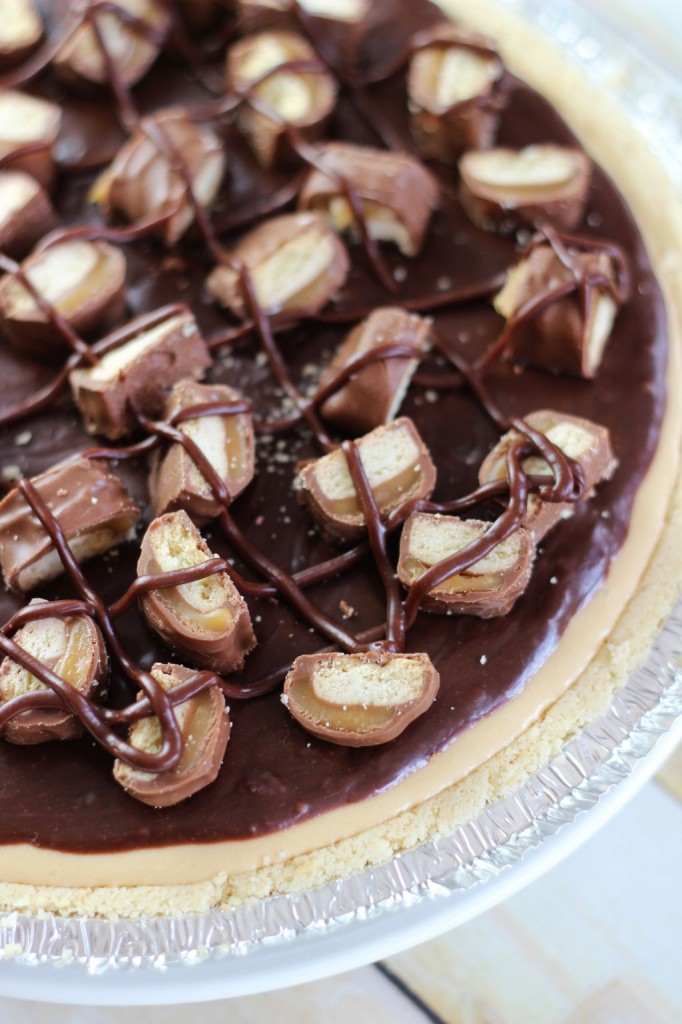 I have a recipe for a caramel cream pie that I found somewhere in my Grandma's recipe books about a decade ago. I think it's an ancient recipe, circa 1950s. However, I made it a few times when I found it, and remembered liking it a lot. I'd also made a mark on the recipe card that indicated that it was good. Back then I had a very sophisticated system of tracking whether I'd tred a recipe and whether I liked it. I would put a red dot on it. Brilliant, huh?
With the red dot as confirmation that it held promise, I made the pie again. Only this time, I wanted it to have more fluffiness and volume than I'd recalled from the past. Nothing that some extra melted caramels and a little Cool Whip couldn't fix! With more caramel flavor and more lightness and volume from the light and airy Cool Whip, I had a to-die-for base for this caramel cream pie.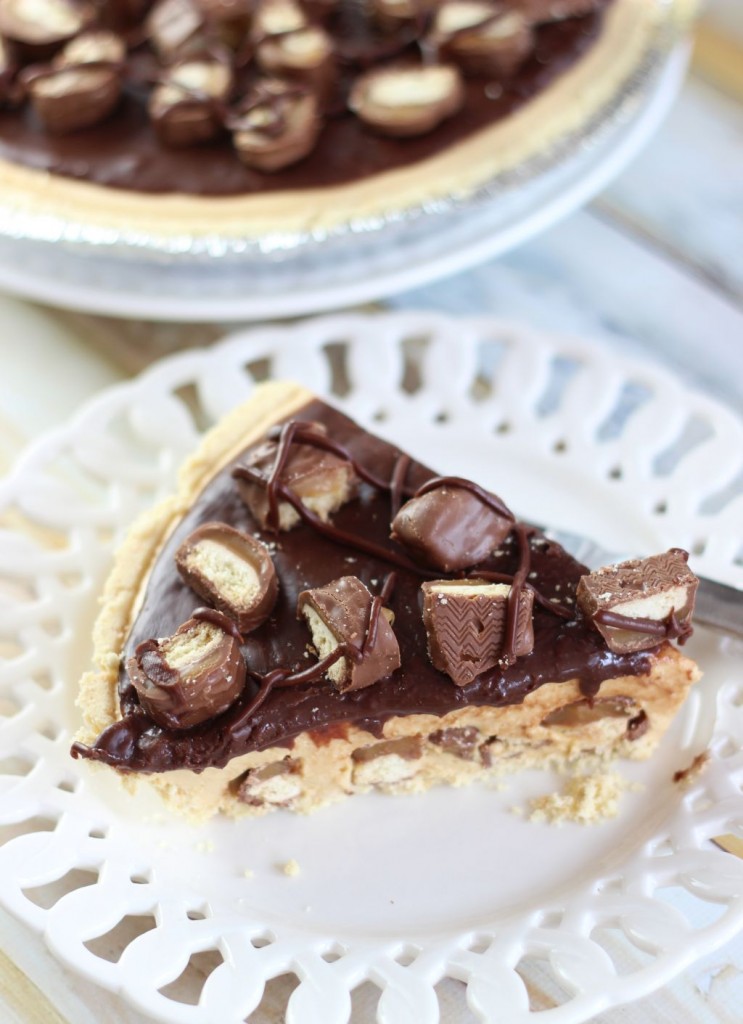 I also wanted to transform the simple caramel cream pie into a Twix pie. See, I had a big bag of Twix candy bars burning a whole in my pantry. Also, and this probably doesn't need explaining, but a Twix pie is always going to be better than just a caramel pie. Everything is better in excess, ya know? Since I had a shortbread crust on hand already, all I really needed to do was add some chocolate in the mix and boom: Twix pie.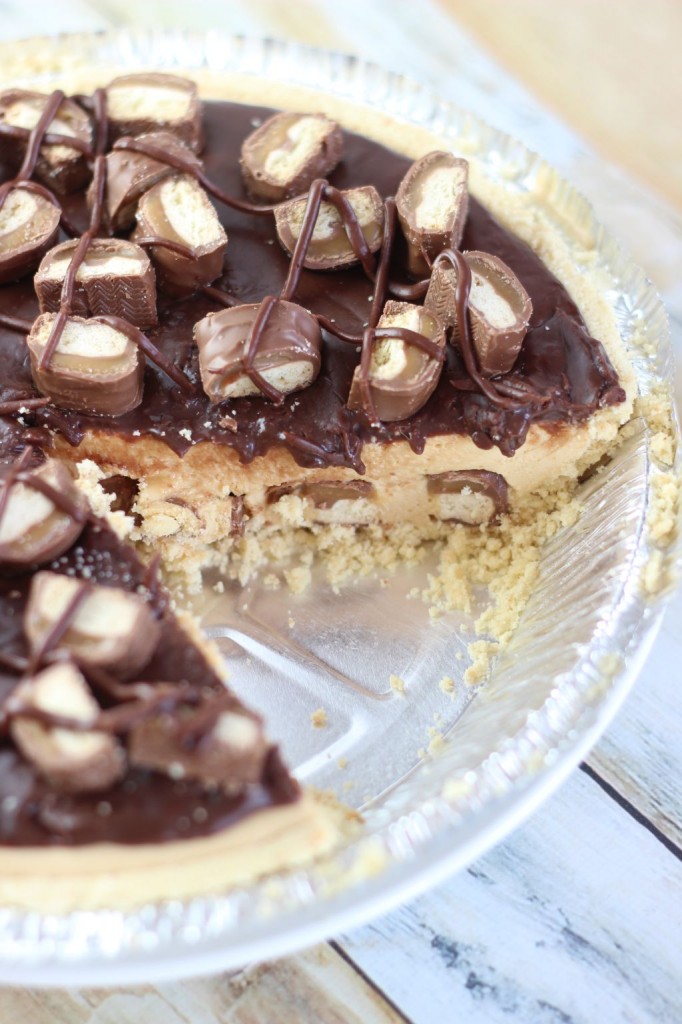 I cut up Twix bars and dropped them into the shortbread crust, spread the pie crust with the caramel cream filling, topped it with a chocolate ganache, and sprinkled the pie with more chopped Twix bars. Remember, more = better. Always.
I love Twix bars, and a pie representing all those flavors (and also including actual Twix bars).. this one nails it.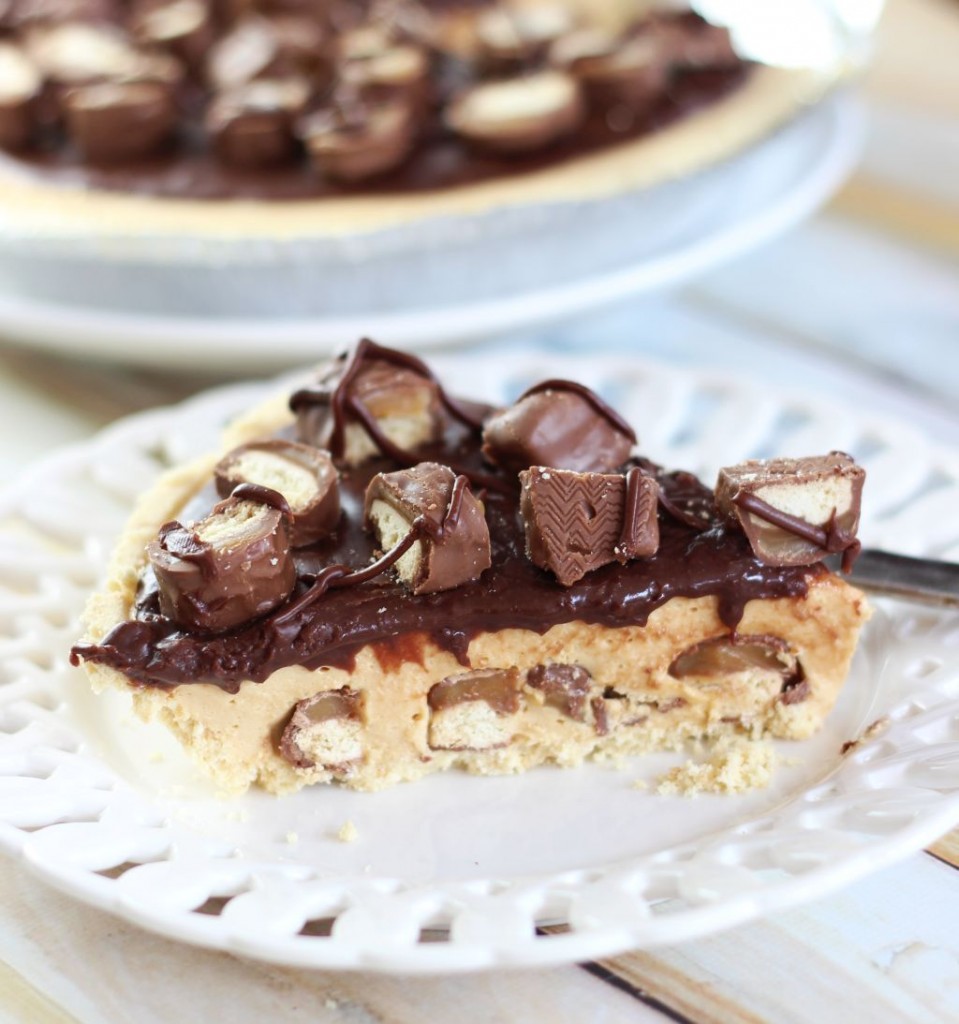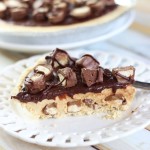 No Bake Twix Pie
An easy no bake caramel and chocolate pie with a shortbread crust - and chopped Twix bars!
Ingredients
1

prepared shortbread crust

1 - 12

oz.

bag fun size twix bars

coarsely chopped

1

envelope unflavored gelatin

1/4

c.

cold water

1 - 11

oz.

package caramels

unwrapped

1

c.

milk

1 - 8

oz.

container whipped topping

thawed

1

c.

milk chocolate chips

1/3

c.

heavy cream
Instructions
Scatter 2/3 of the chopped Twix bars on the bottom of the pie crust.

In a small bowl, combine gelatin and cold water. Set aside.

In a large saucepan over medium heat, combine caramels and milk.

Cook until caramels are completely melted and the mixture is smooth.

Whisk in the gelatin mixture.

Pour the caramel mixture into a large heat-proof bowl and place in the refrigerator for 30-45 minutes, until the mixture is tepid, checking it every 10 minutes or so to give a quick stir.

Fold in the whipped topping.

Spoon the caramel cream filling into the pie crust, carefully spreading it over the Twix pieces.

Refrigerate for at least 2 hours, or until pie sets.

In a small saucepan over low heat, combine the milk chocolate chips and heavy cream, and heat until mixture is just melted and smooth.

Allow to cool for 5-10 minutes, or until tepid, and spread evenly over the caramel filling.

Top with remaining Twix pieces as garnish.

Store in refrigerator.

Remove from refrigerator 10-15 minutes before serving so that the Twix pieces can warm up a little. Enjoy!