A few weeks ago, I was lucky enough to attend the Food & Wine Conference in Orlando, a conference dedicated entirely to food bloggers!
I have to admit that I was quite nervous to go. The entire week leading up to it, I was waffling between anxiousness and excitement. I couldn't wait to learn more about the business of blogging, to indulge in amazing food, and to meet new people, but I didn't know a soul going into it. A few fellow blogger friends were attending, but I had never met any of them in-person.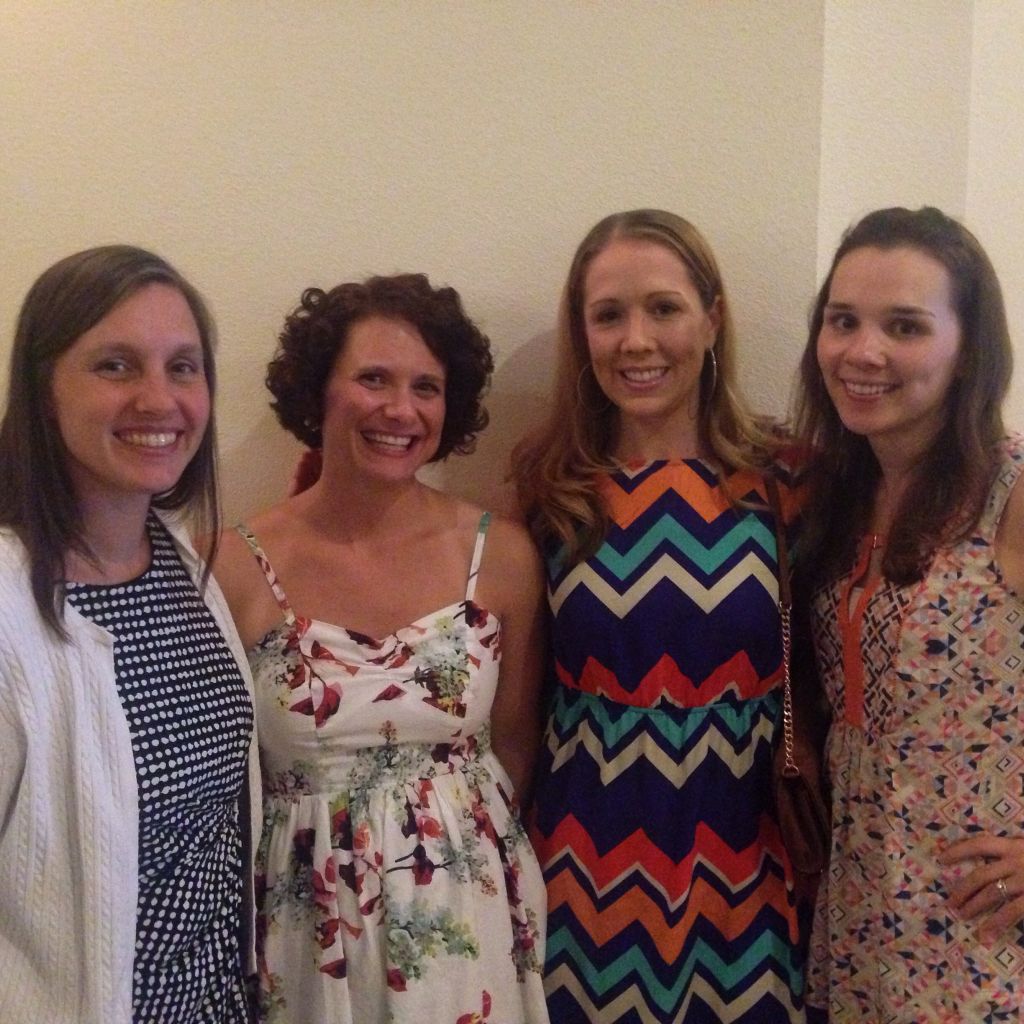 Meeting my online friends in-person and turning those internet friendships into "real life" friendships was probably the single most fun part about the conference. When I started my blog, I knew that it would be both fun and helpful to make blogger friends along the way, and I realized that the blogging community was strong and active, but I had no idea how extensive, active, and tight-knit it is. Being part of such a strong community is one of the most gratifying pieces of blogging!
There was also food and wine at every turn, as the name of the conference might suggest.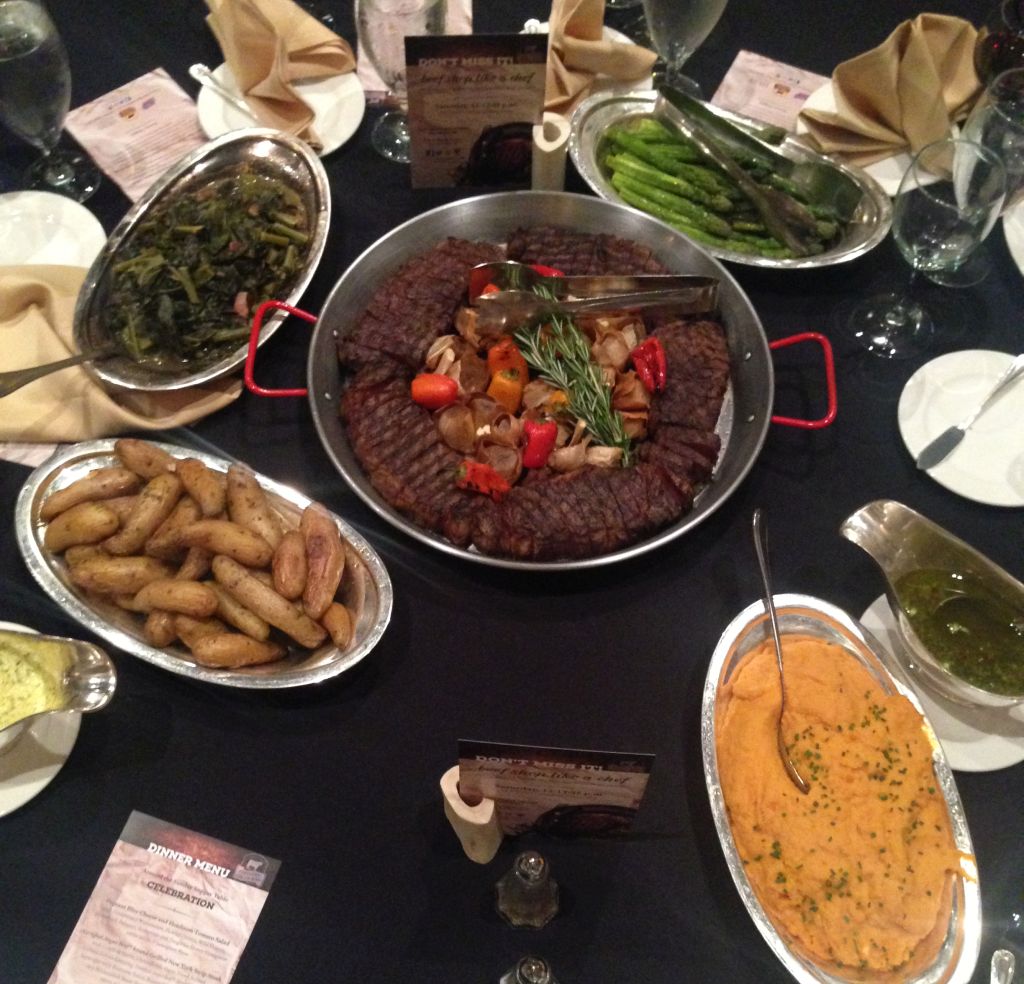 The conference was primarily held at the Rosen Shingle Creek Resort, and resort it is! It's absolutely stunning and it was a beautiful place for a weekend getaway. The accommodations were fantastic.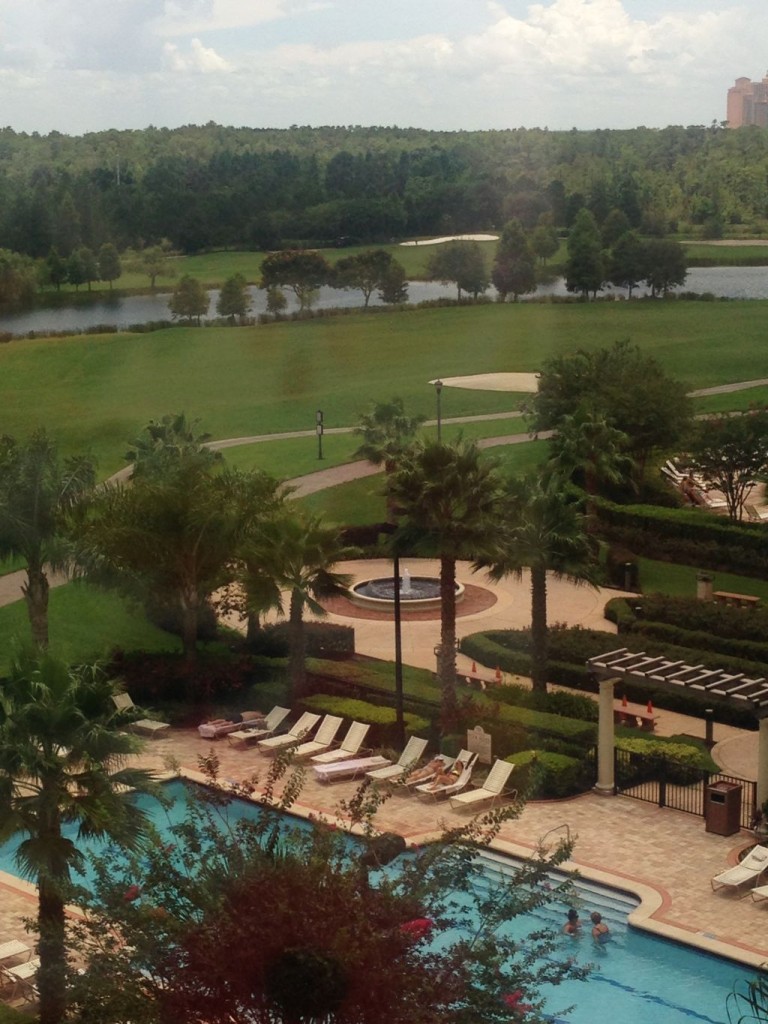 Everything kicked off on Friday night and it was nothing but a big ol' party. Lots of food, drink, and socializing. So…. we just ate, drank, and chatted into the evening! I had my fair share (or more) of Mushroom Crepes, Potstickers, Strawberry Shortcake Martinis, gourmet chocolates, and other fancy foods. And wine too, obvi.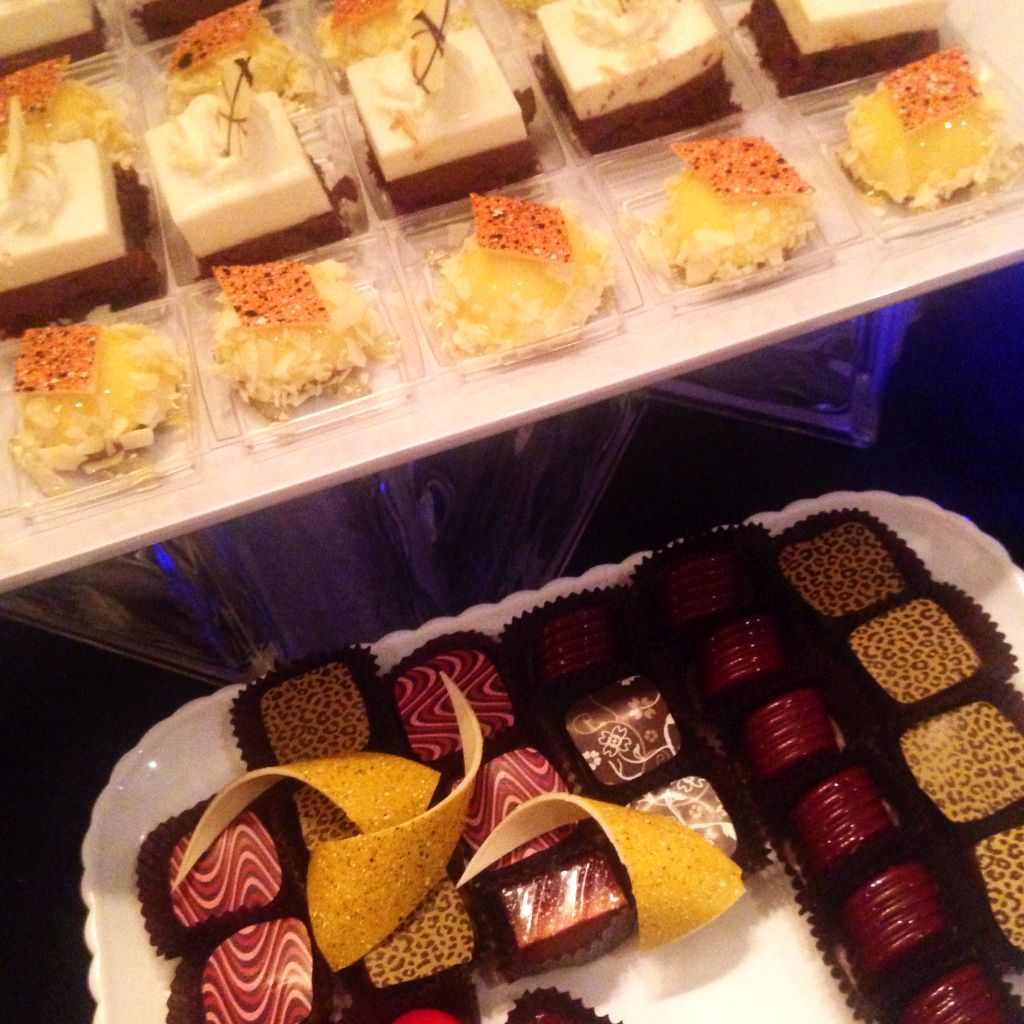 When I got back to my room after a fun night, I was thrilled to find a box of macaroons and chocolate were left for me in my hotel room. Like I needed more treats, but the sweet-tooth in me was so happy to find them there.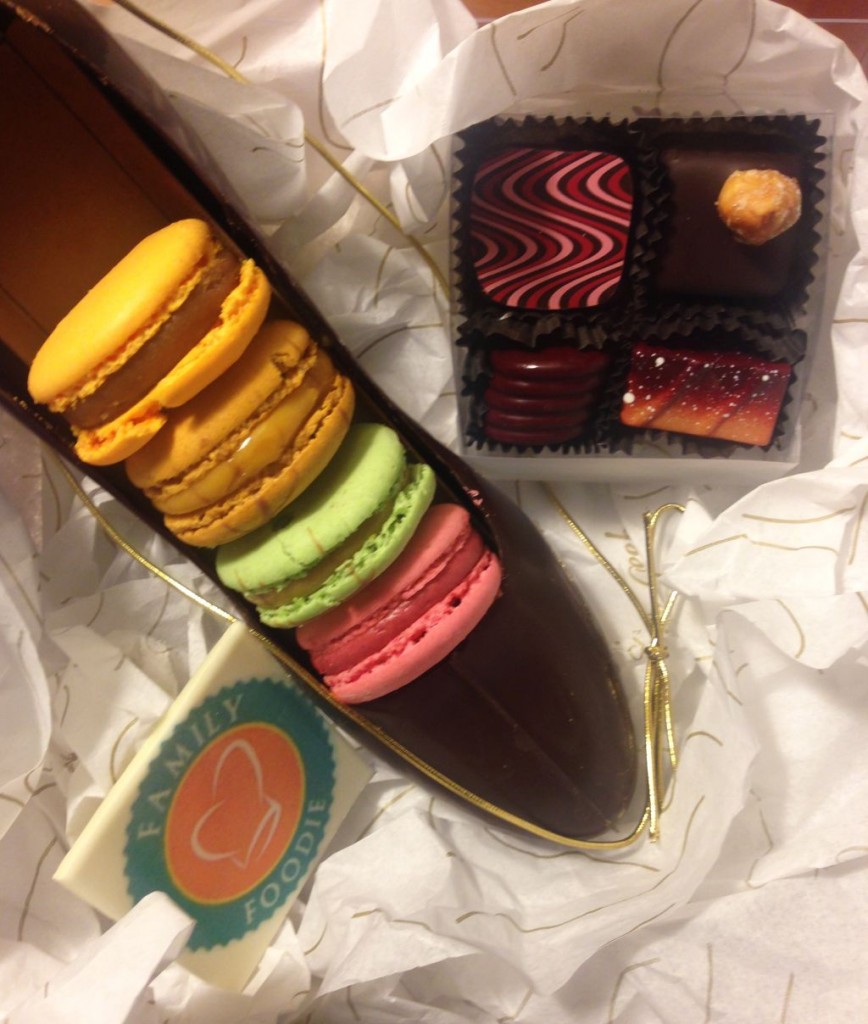 Saturday was a whirlwind of sessions with amazing content about the business of blogging. It was not just very helpful, but I honestly found it all entirely interesting too. We had sessions on everything from food styling and photography, maximizing the potential of social media for marketing, publishing a cookbook, working with brands, and doing taxes. Yeah, might not sound super fun. It was. Those topics are a drop in the bucket too. It was a very well-organized and planned conference with a ton of information.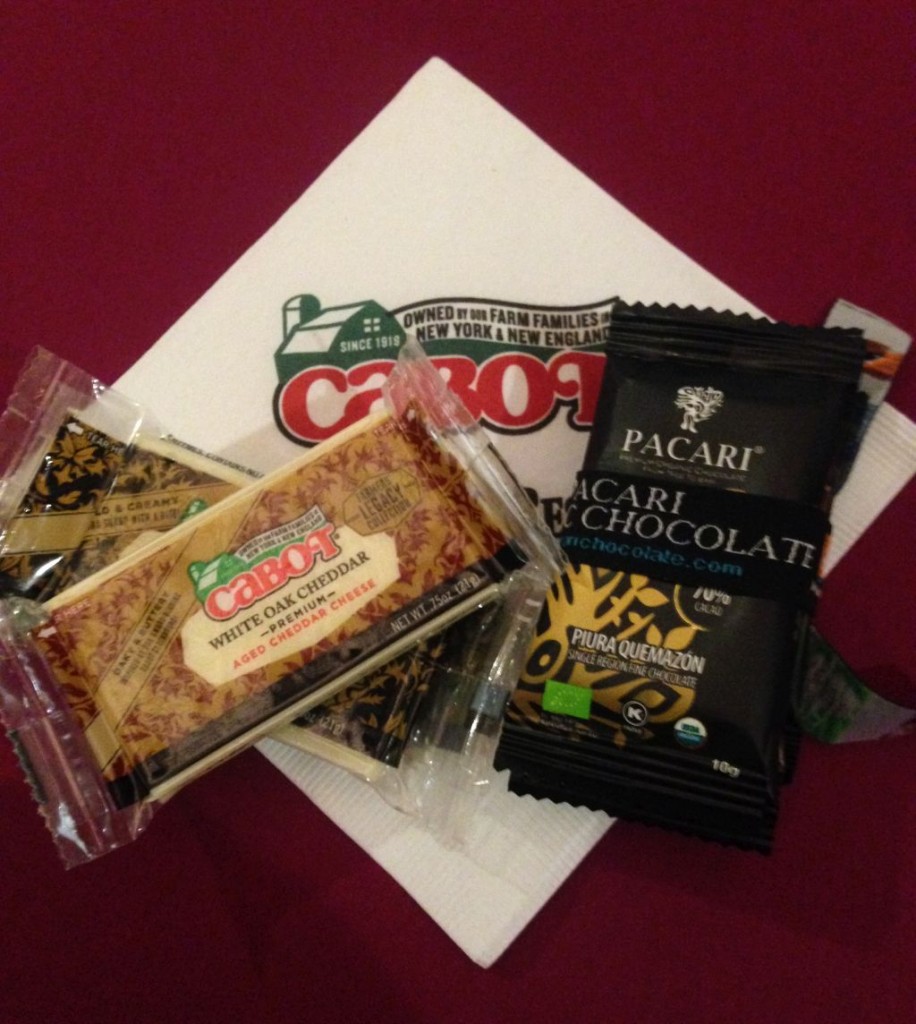 Sunday was much of the same, and in-between all of this learning were a lot of snack breaks. Very welcome snack breaks! Peach cobbler smoothies and strawberry cookies are always good snacks, IMO. The conference had incredible sponsors, including Georgia Peaches, Cabot Cheese, Dixie Crystals, Idaho Potatoes, and Florida Dairy Farmers, to name a few. The amount of food I consumed over the course of a short weekend was maybe a little shameful, but I am certainly not sorry!! We would often return from these sponsored breaks to find that even more treats were left for us at our seats. I'm a big fan of cupcakes as a surprise gift so I was down with this.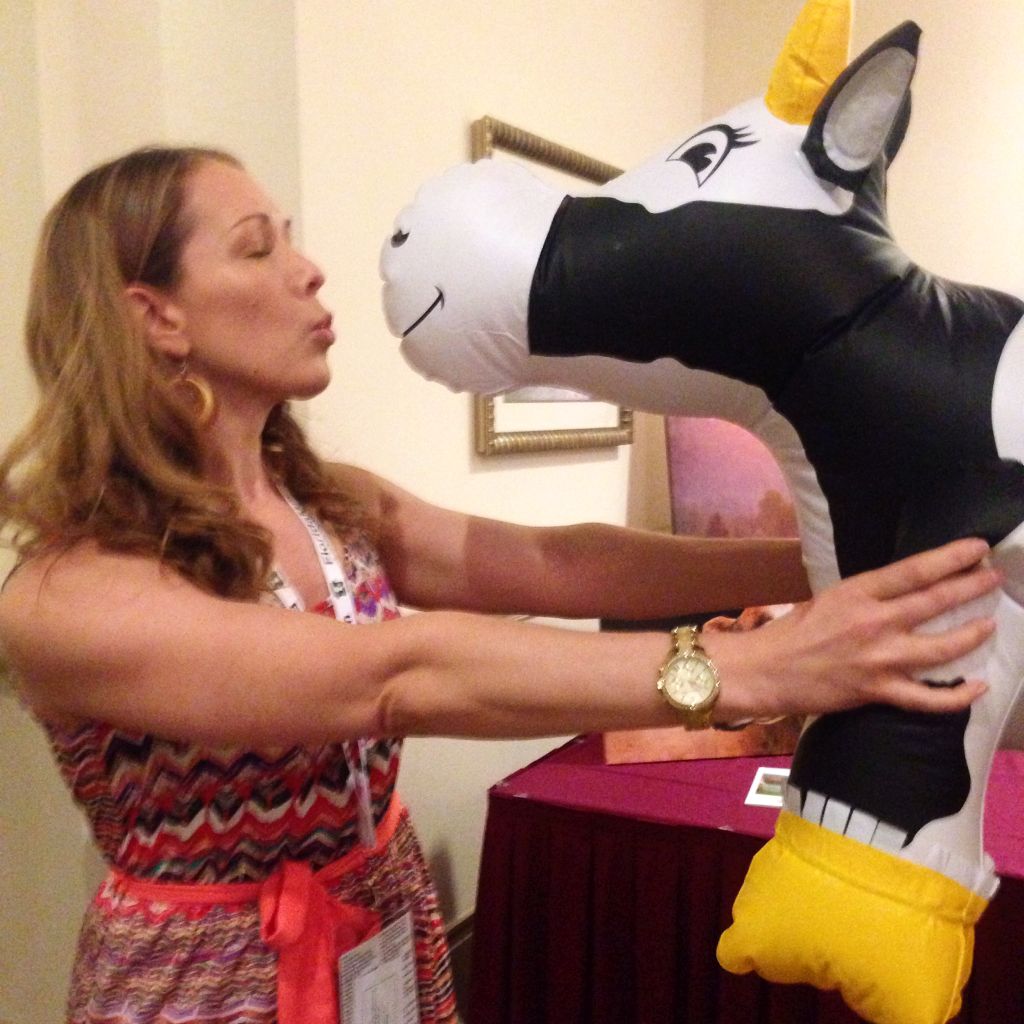 After such a fun and effective conference, I left with a renewed sense of motivation toward cultivating my blog. I feel more educated about what to do with it, and I have a better sense of how to achieve my blogging goals. I had a lovely time, and it's a conference that I'd highly recommend!