Creamy panna cotta made with fresh strawberries! This recipe is foolproof and simple!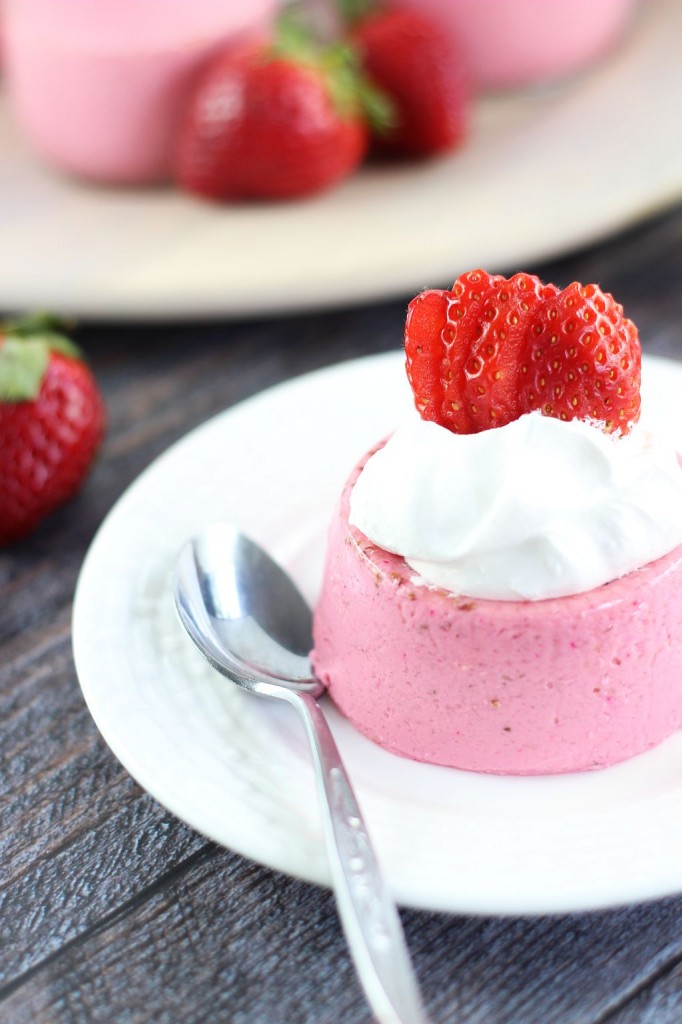 It hit me while brunching with friends this weekend (that sounds much fancier than we really are) that I made two different types of berry panna cottas over the summer, and never got them plastered up here for you. Let's remedy that, shall we?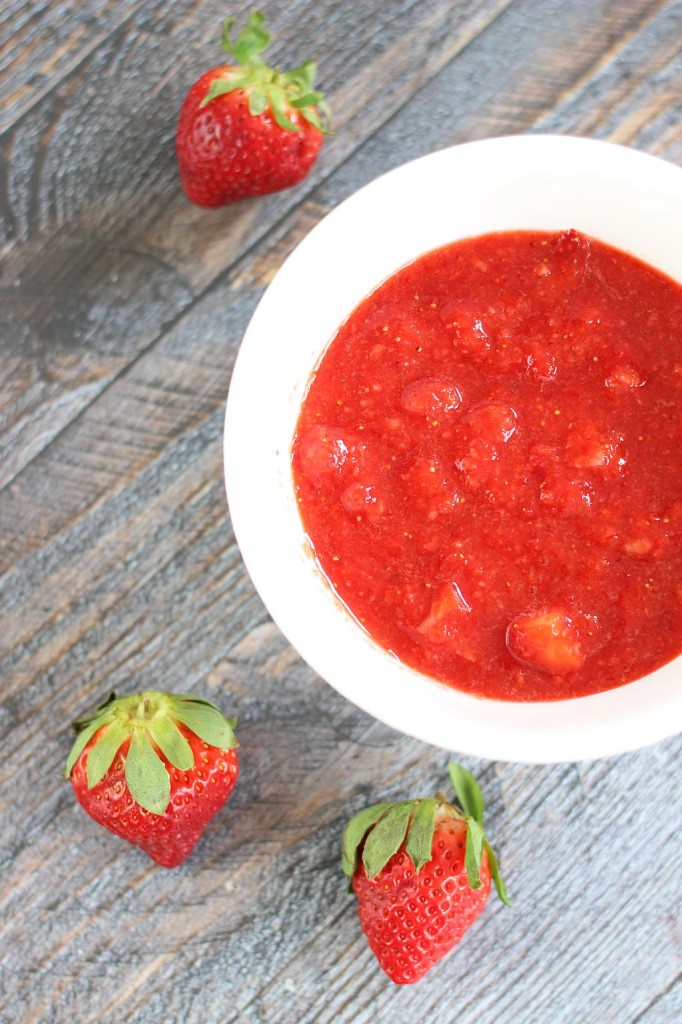 My friends and I were talking about all the desserts that are hanging around my house at the moment and are overflowing in my freezer. They were all complaining that I never share any of the goods. This is kinda true, but the people around me aren't dessert people, and there's never a good opportunity to hand off cupcakes to somebody when you live in Florida where EVERYTHING melts.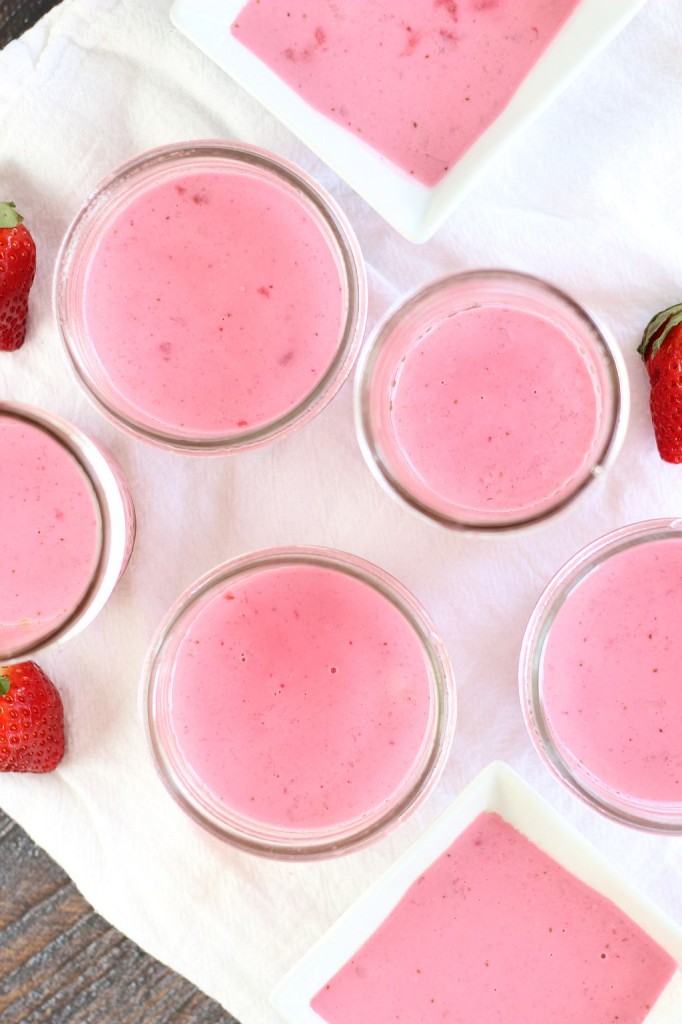 I live with a dessert person, and that's very useful. But outside of my S.O., my friends aren't all that into sweets anyway. It begs the question: how are we friends? I don't know, but somehow we make it work.
My best friend was saying that she doesn't go for pie, cookies, and cupcakes. She's more of a panna cotta gal. Which, btw, makes her sound fancier than she probably is. She's a classy lady, don't get me wrong, but fancy, we are not. (Love you, Lu!!). As she was talking about panna cotta, I remembered the two versions I made early on in the summer.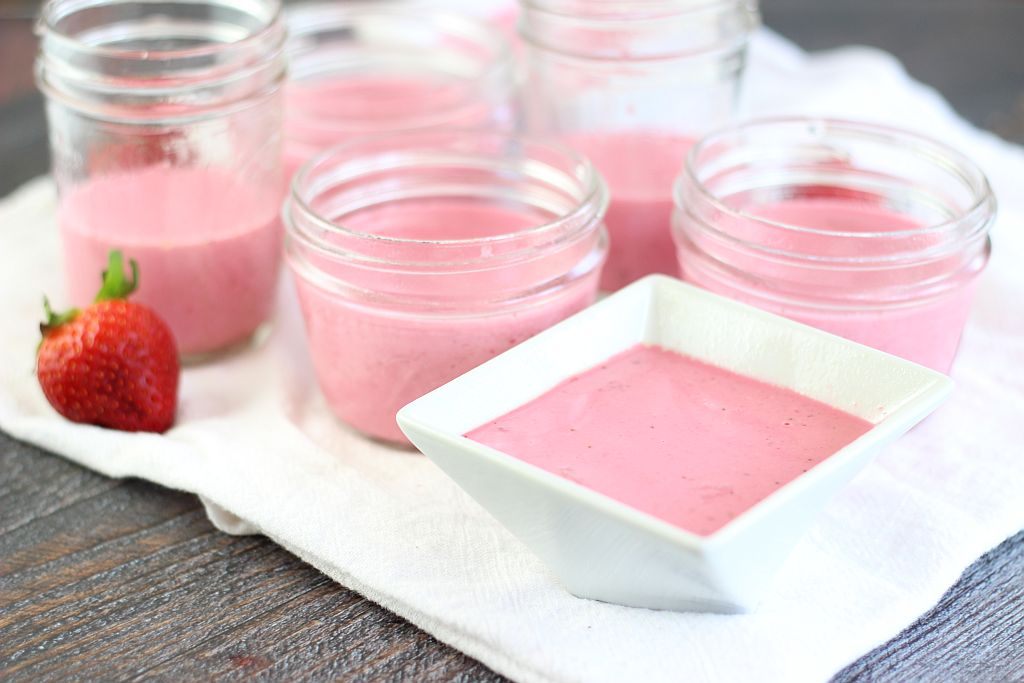 I promised to make her panna cotta for her birthday. And now I feel guilty as sin because I made panna cotta, she just never saw any of it. Eek. I'll fix this, I swear. I really will.
Panna cotta sounds fancy in the way that 'brunching' sounds like we are sitting at a country club with tennis sweaters draped over our shoulders. Yeah… no. It's kind of just jello for adults. You know what I mean? After all, it is a gelatin-based dessert. And it's ridiculously easy to make too. You really cannot screw it up. No baking required, and minimal cooking.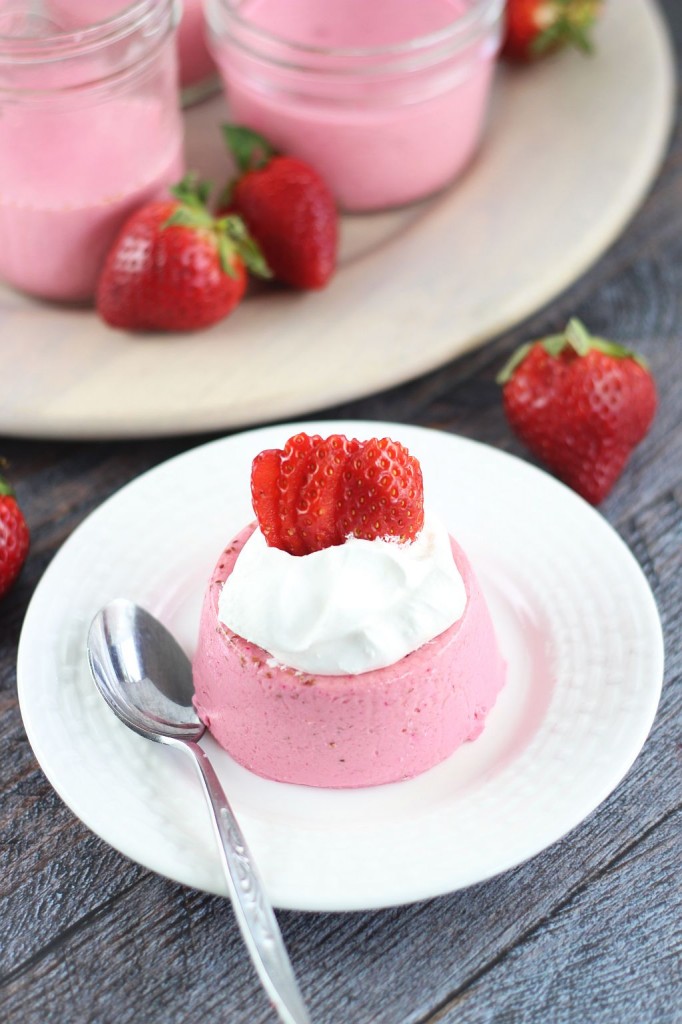 There is a ton of heavy cream and fresh strawberries here that class things up, but it's still basically adult jello. Panna cotta is one of the creamiest and silkiest foods you'll ever taste. Loaded with cream, infused with pureed fresh strawberries, and ready in minutes, this is a delightful summer treat.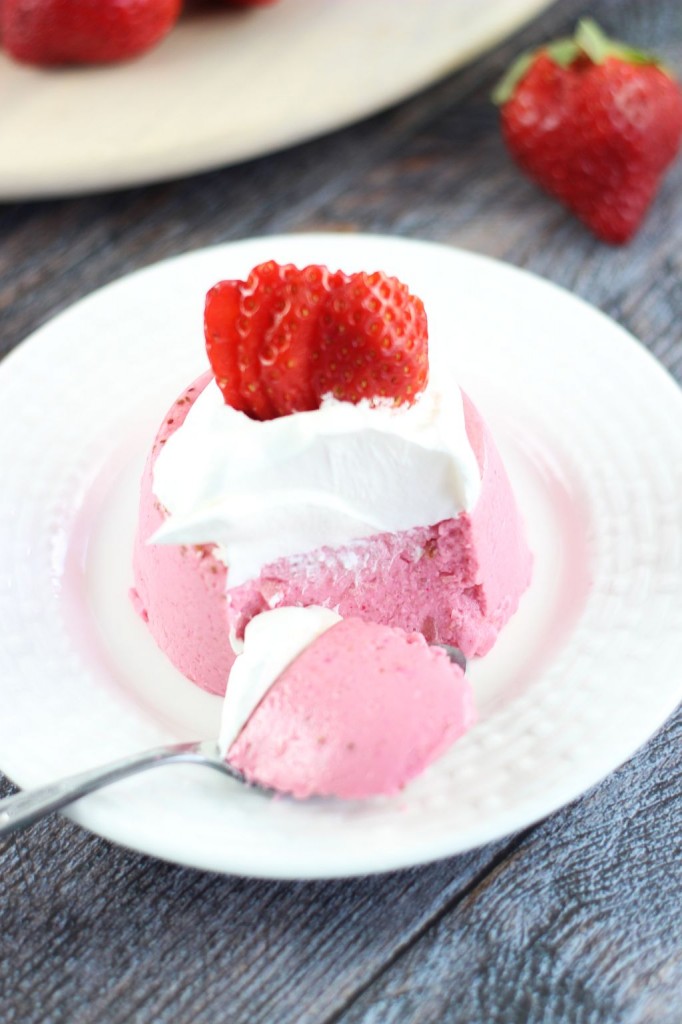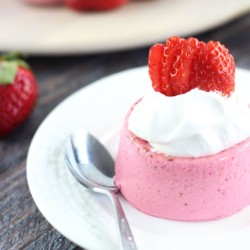 Strawberry Panna Cotta
Creamy and rich panna cotta made with fresh strawberries.
Ingredients
1 - 18

oz.

container fresh strawberries

hulled + 8 strawberries for garnish

1/2

c.

whole milk

1

envelope gelatin

2

c.

heavy cream

1/4

c.

packed brown sugar

1

tsp.

vanilla

whipped cream

for garnish
Instructions
Puree the strawberries until very smooth.

Push the puree through a sieve to remove seeds, or skim them off the top using a spoon. Set aside.

Pour the whole milk into a large saucepan.

Sprinkle with the gelatin and let sit until gelatin softens, about 5 minutes.

Turn the heat to medium, and cook, stirring until gelatin dissolves and until the mixture simmers.

Add the strawberry puree, heavy cream, sugar, and vanilla.

Cook, stirring, until sugar dissolves.

Divide among 8 ramekins coated with cooking spray.

Cover and refrigerate until set, about 3-4 hours.

Run knife around edges of ramekins, and invert onto serving plates.

Slice the remaining 8 strawberries into fans.

Top with whipped cream and sliced strawberries, if desired.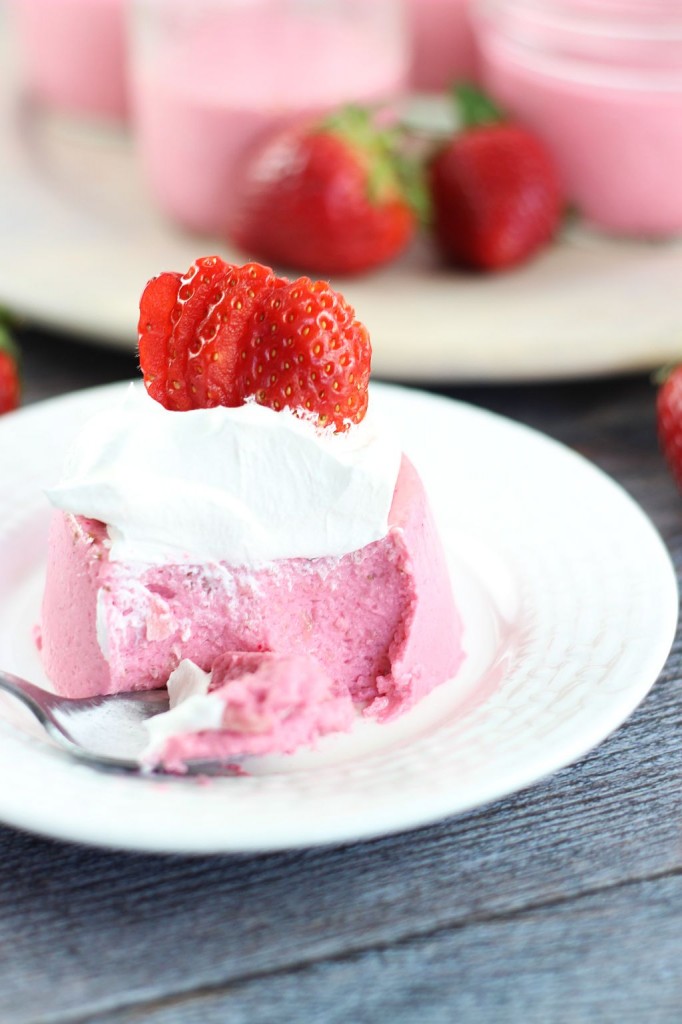 Oh wait, it's nearly fall and nobody cares about summer desserts now. TOUGH! You must suffer for my poor planning!
Also not fancy… using mason jars for making panna cotta. I hoped it would give this dessert a rustic and approachable feel. Thoughts? Frankly, they were all I had on hand anyway.