These quick and easy no-bake Fluffernutter Parfaits feature layers of peanut butter sandwich cookies, marshmallow cream, and a rich and delicious peanut butter mousse!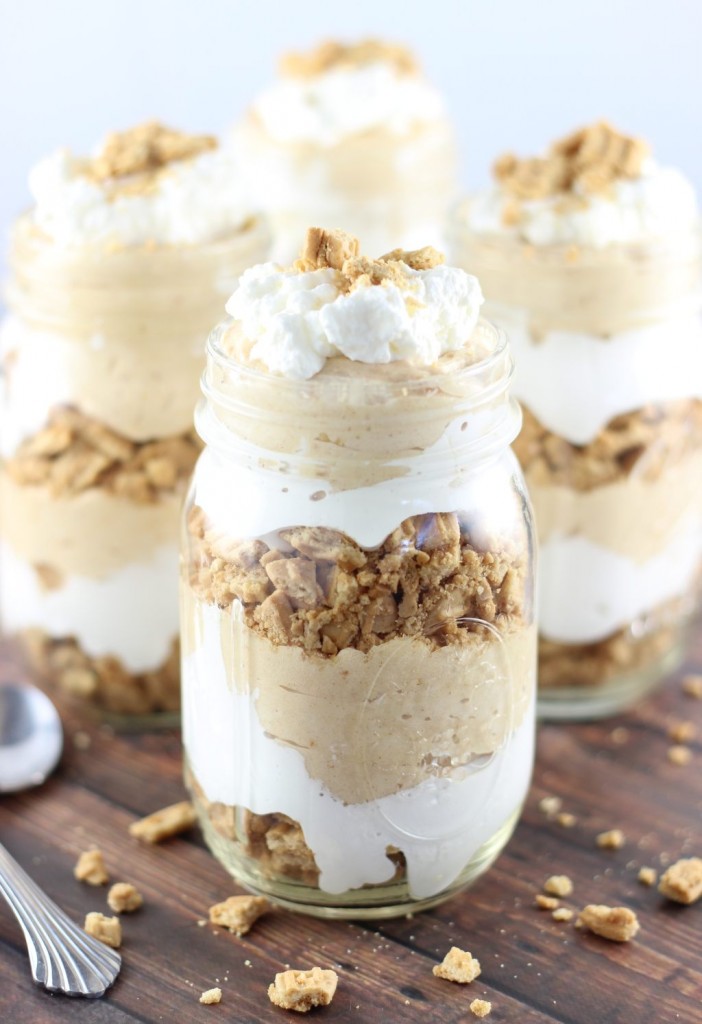 Important life question: what kind of peanut butter person are you? Are you like me and you'll eat any and all formats of peanut butter, whether creamy or crunchy? Or are you strictly a creamy peanut butter person, like my Grandma? Or are you like my mother who will only eat crunchy? I don't discriminate, but I know that sometimes people have a personal preference about texture, and opt for one over the other.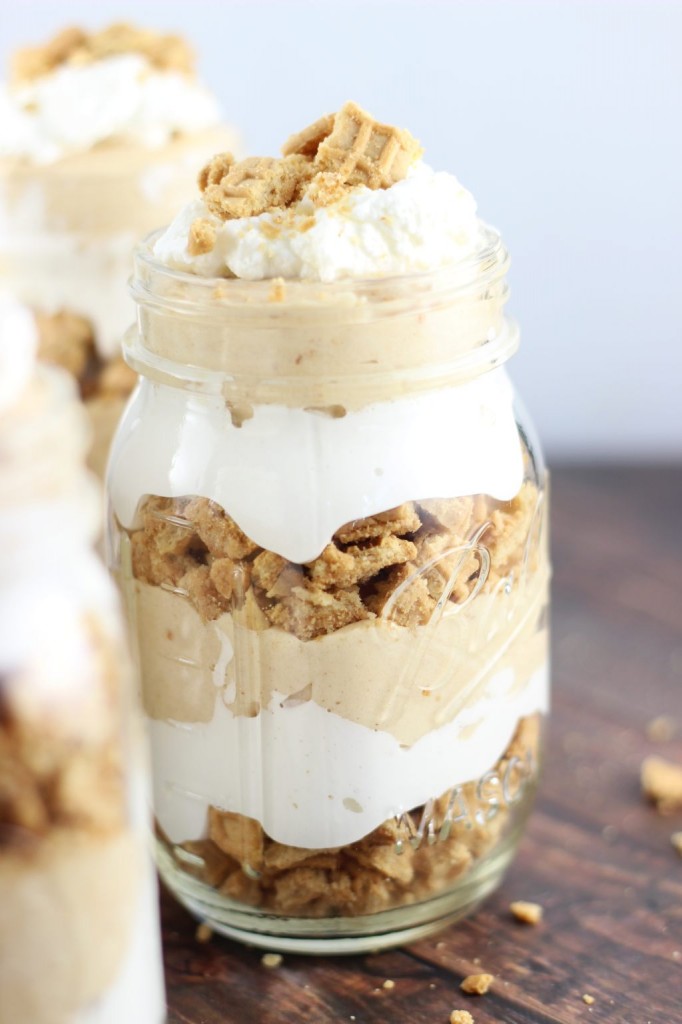 I found a peanut butter that is a true game-changer. It meets all criteria above. Creamy AND crunchy. I know, right. Sounds impossible. It is not. Whatever your pleasure, this peanut butter fits the bill. Read on…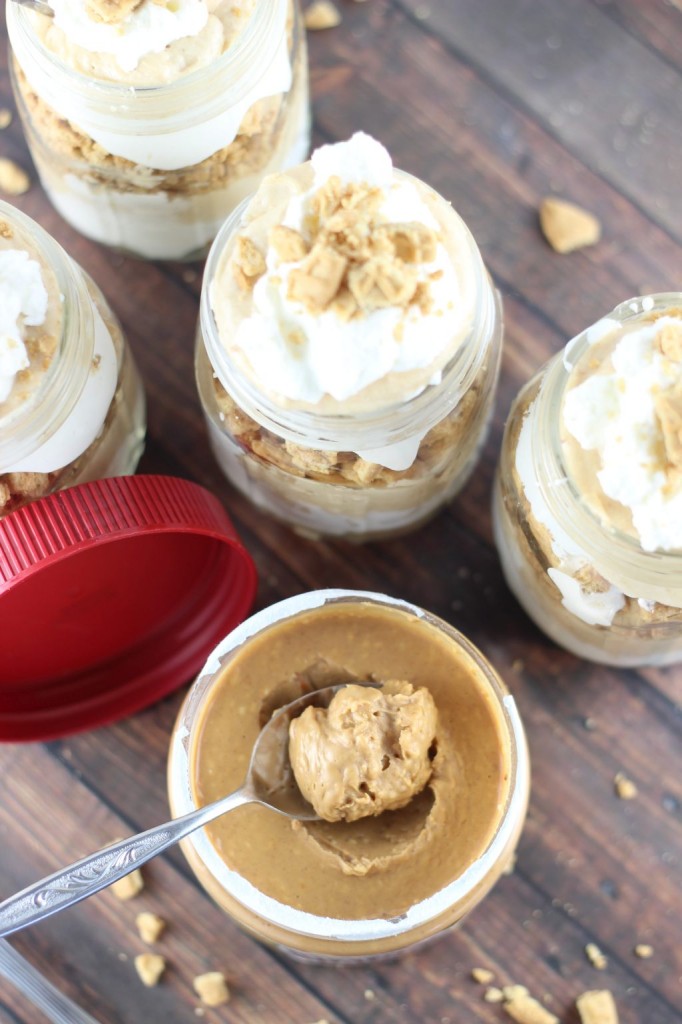 Unless this is your very first time visiting here, you guys know how much I adore the nutty stuff. I don't have that many categories of recipes on this blog, but peanut butter has its own dedicated archive. I have that many recipes featuring my favorite food of life. Seriously, it's my favorite food of life, and the only food I'd take on a desert island with me.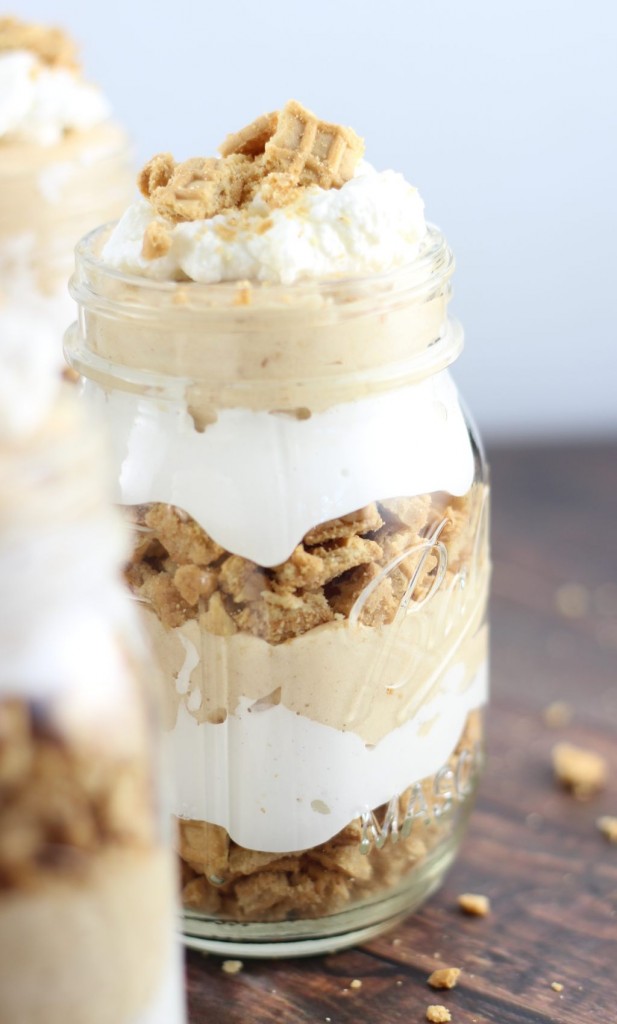 When I found this Peter Pan® Simply Ground Peanut Butter Original, I was intrigued by the texture, described as "creamy with a bit of crunch," and I wanted to give it a whirl. Well, I love it. It's just as it sounds – mostly creamy, but has a bit of crunch too. The peanuts are just a little more ground. It makes it easier to spread, which I enjoy, and it doesn't need to be stirred, which is also convenient. It will sound cliche, but you really get the best of both worlds in this peanut butter.
I wanted to create a recipe that would highlight the unique texture of this peanut butter, without masking it's delightful hybrid of creamy-crunchy. The first idea that came to mind was peanut butter mousse. Perfect! The bit of crunch will still shine through a creamy mousse. But I always think that puddings and mousses are that much better when they are part of something else, and that 'something else' is these Fluffernutter Parfaits.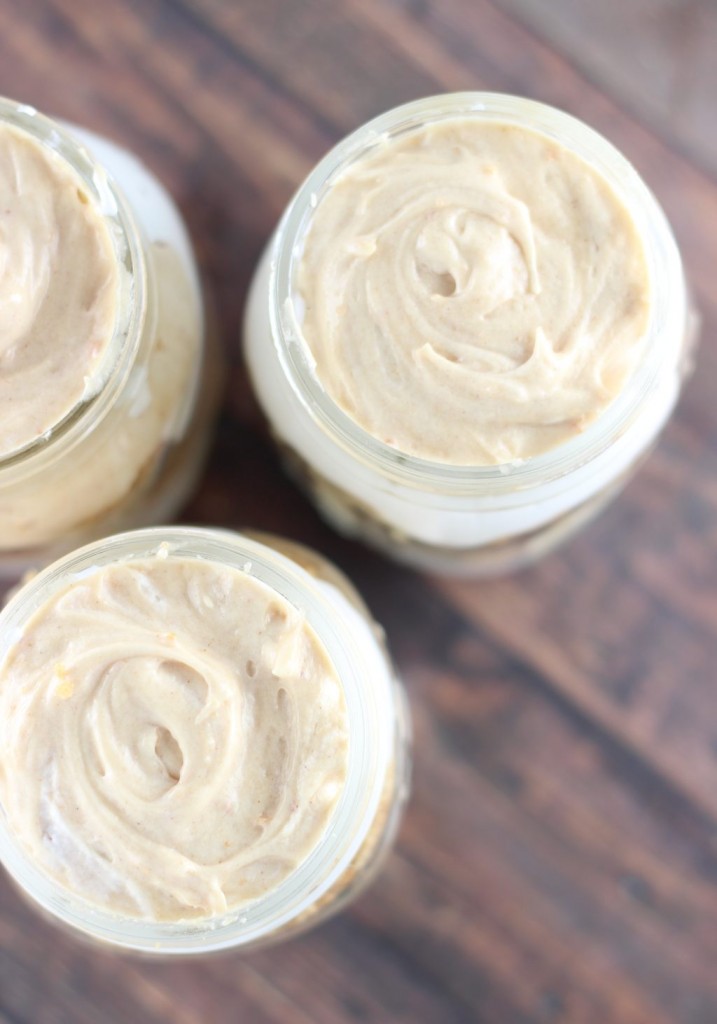 With layers of crushed peanut butter sandwich cookies, marshmallow creme, and a homemade peanut butter mousse, these no-bake Fluffernutter Parfaits are quick and easy to assemble, and are loaded with flavor and texture!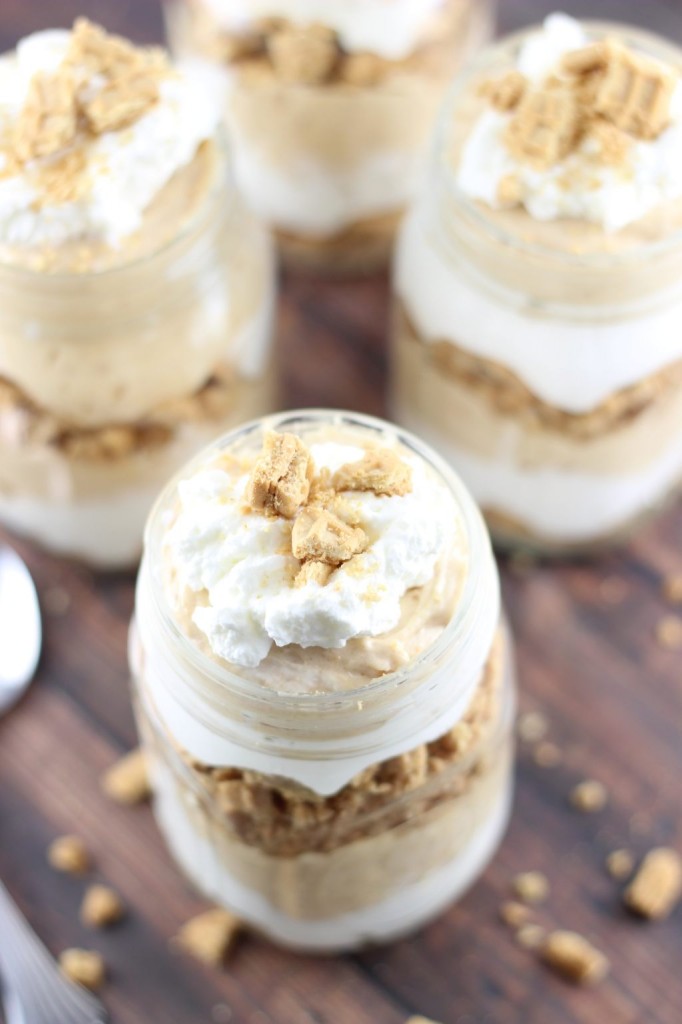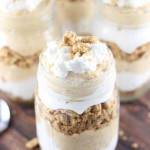 No-Bake Fluffernutter Parfaits
Parfaits with layers of peanut butter sandwich cookies, marshmallow cream, and a rich peanut butter mousse!
Ingredients
1 - 8

oz.

package reduced-fat cream cheese

softened

1 1/2

c.

Peter Pan® Simply Ground Peanut Butter Original

1 1/2

c.

powdered sugar

2 - 8

oz.

containers whipped topping

thawed, divided

1 - 16

oz.

package peanut butter sandwich cookies

coarsely chopped

1 - 7

oz.

jar marshmallow creme
Instructions
In a large mixing bowl, beat cream cheese until smooth.

Add peanut butter, powdered sugar, and 1 1/2 containers whipped topping (reserve half of one container for topping the parfaits - this does not have to be precisely measured).

Beat until smooth.
To assemble:
In 4 parfait dishes or large jam jars, layer 2-3 tbsp. of crushed cookie in the bottom of each, top with a heaping tablespoon of marshmallow creme, followed by about 1/3 c. peanut butter mousse. Repeat the layers a second time, and then top with a dollop of whipped cream, and a few cookie crumbs.

Store in the refrigerator. Enjoy!
Recipe Notes
The marshmallow creme layer can get a little messy, but it helped to drop a dollop into the jar, then use a very small spatula or the back of a spoon, sprayed with non-stick spray, to spread it around. It won't stick to it because of the non-stick spray, so it is easier to spread.