Pecans, caramels, and chocolate… on a simple pie crust. This tart is just a handful of ingredients, and very quick to make!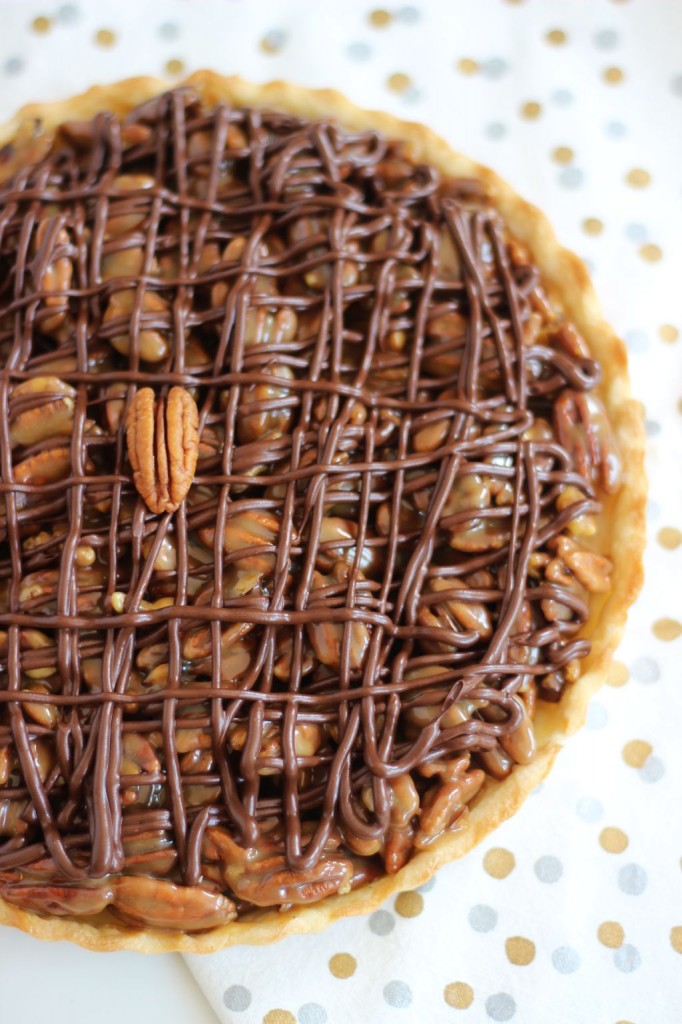 Is it really only Tuesday? Why does this feel like such a long week?? I can't wait for Friday to be here, not just because it's the weekend, but because I have a fun and exciting personal appointment on Friday afternoon (more to come). But the other part of me wants for Thursday never to arrive. Ever. I've got a big presentation coming up at my day job on Thursday and I simply don't want to do it. The stress of it and the preparation… I just want it to be over with. So while I can't wait for Friday, I really don't want to see Thursday at all. All of this to say that this week feels long already!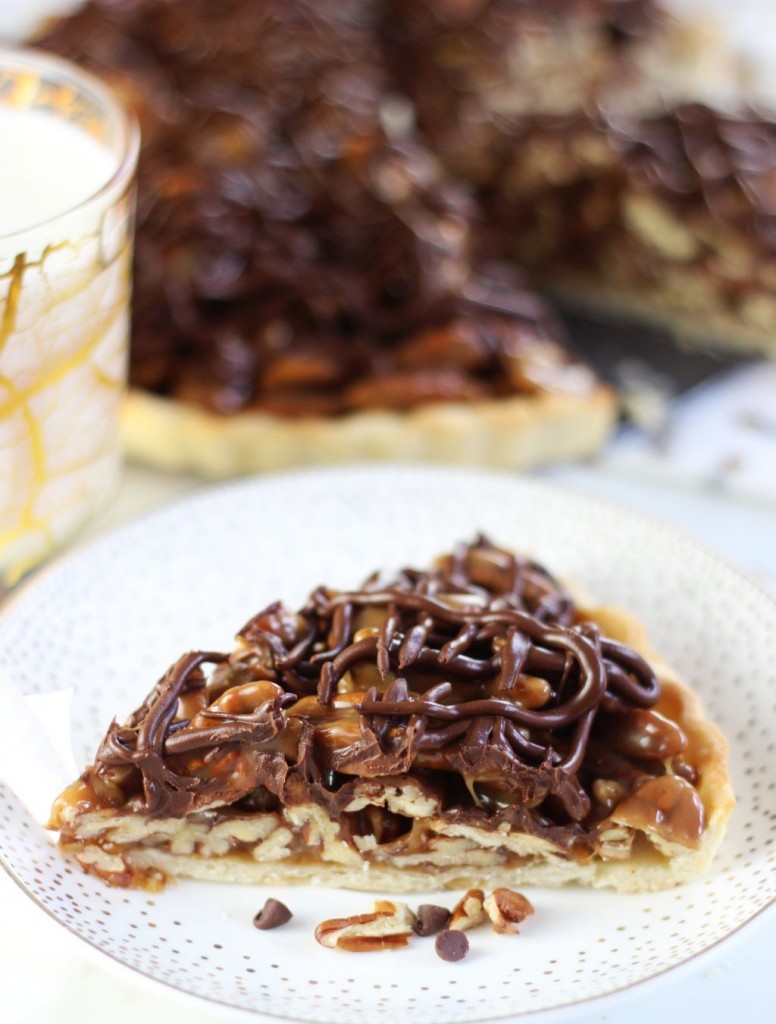 Here's something that is quick and painless, and not long and drawn out, like this week is (and my story too)…. this Pecan Turtle Tart. It's a really decadent dessert, fitting for the fall season, and one that comes together in minutes. With a very short ingredient list, just a few items, this recipe still manages to pull together some of the best things in life. A mountain of pecans is doused in melted caramel and heartily drizzled with melted semi-sweet chocolate. That's the gist right there. All of this atop a prepared pie crust, for total ease. Nevertheless, the crust is still flaky and delicious.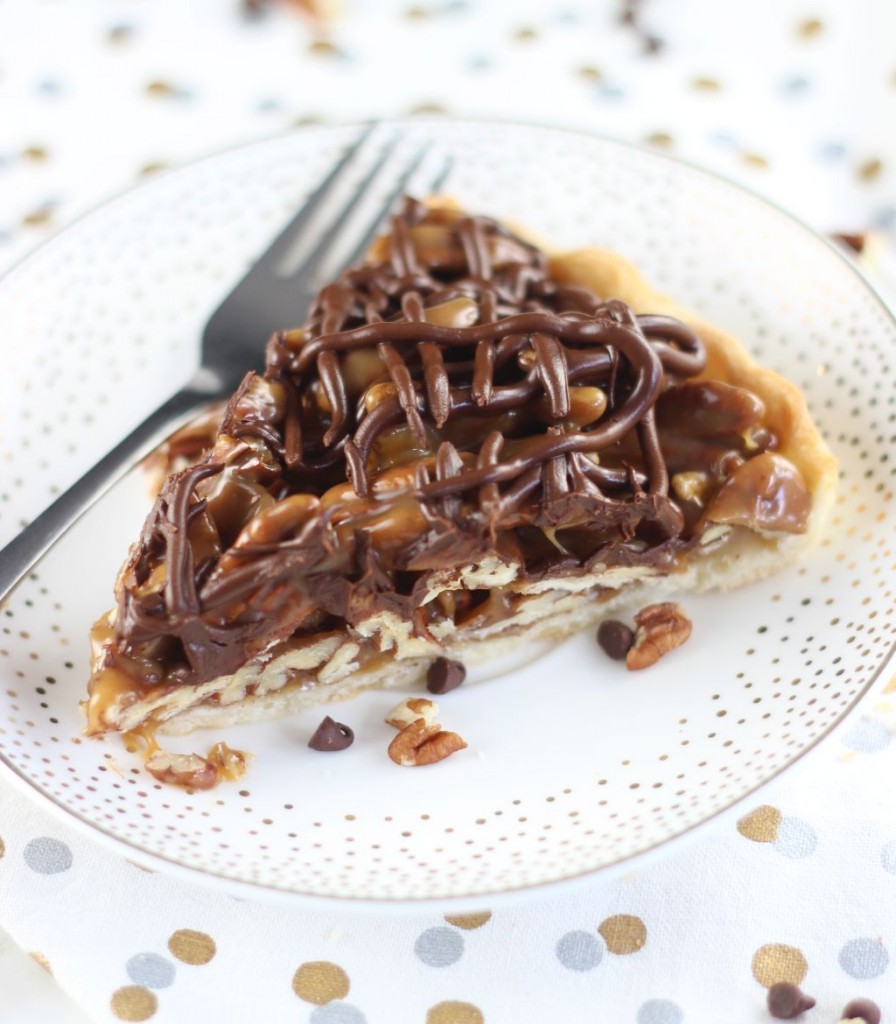 I found this recipe in an issue of Taste of Home magazine at some point, and it won me over on all fronts – ingredients, prep time, presentation. It's a triple threat. It tastes amazing and combines awesome ingredients, it's an idiot-proof cinch to make, and it's really quite pretty and impressive to look at. Don't you think? This Pecan Turtle Tart recipe is a gem.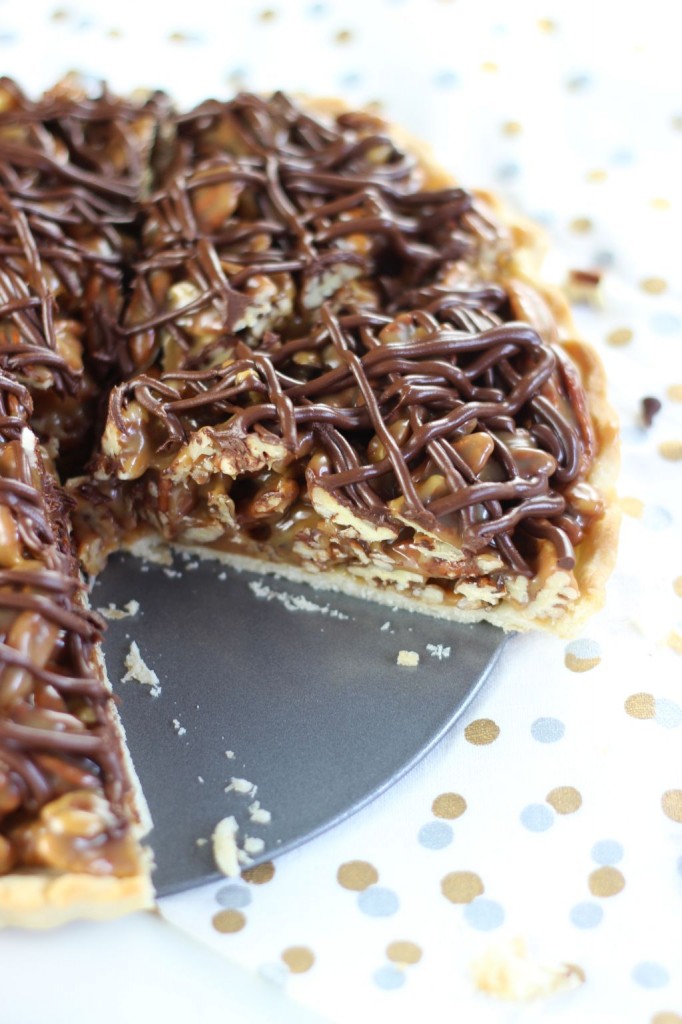 On a completely different note, I'm still reeling from The Walking Dead season premiere. That. was. incredible. But WHO IS SOUNDING THE HORN? Let's discuss!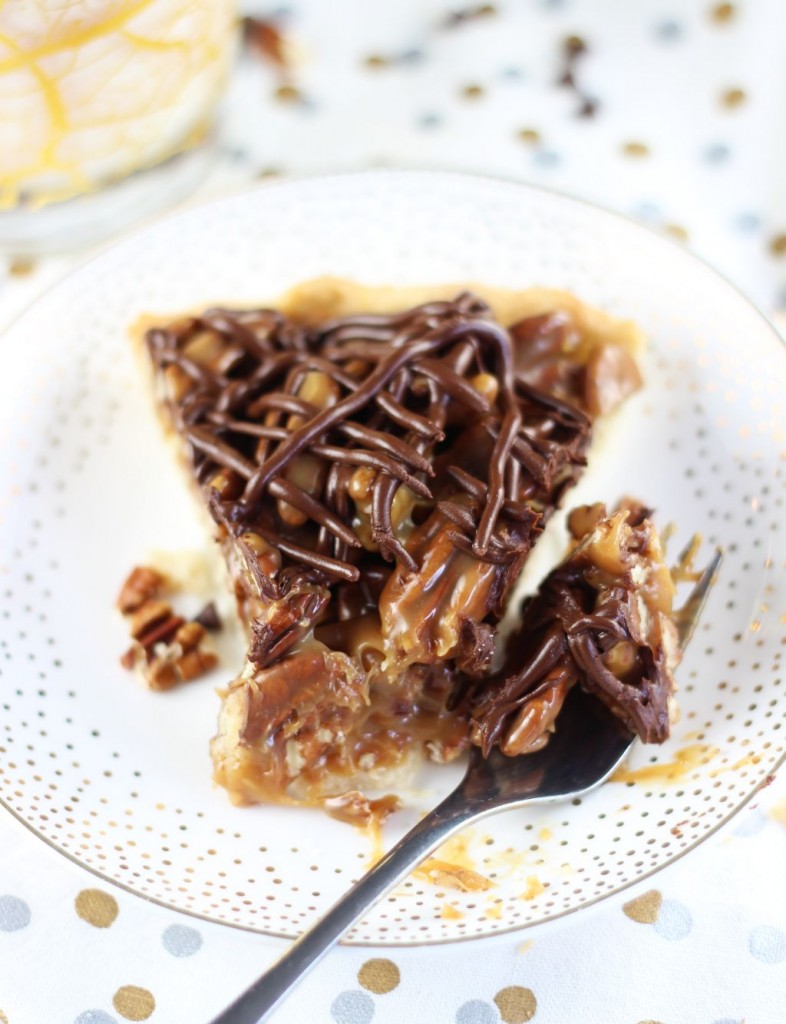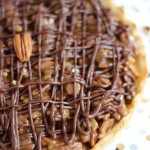 Pecan Turtle Tart
Pecans, caramels, and chocolate, on a simple pie crust. This pecan turtle tart is incredibly easy and quick to make!
Ingredients
1 - 9-

inch

unbaked prepared pie crust

1 - 11

oz.

package caramels

unwrapped

1/2

c.

heavy whipping cream

3

c.

pecan halves

1

c.

semi-sweet chocolate chips

melted
Instructions
Unroll the pie crust and arrange it on a fluted tart pan. Trim and crimp the edges.

Bake at 425 degrees for 10-12 minutes, or until edges are golden brown.

Cool on a wire rack.

Meanwhile, in a large saucepan over medium heat, combine the caramels and heavy cream.

Cook and stir until caramels are melted, and the mixture is smooth.

Carefully fold in the pecans.

Spread the filling evenly over the baked pie crust.

Drizzle generously with chocolate.

Allow at least 30 minutes to set. Cut and serve. Enjoy!!