An exceptionally moist muffin that can easily be lightened up! Full of citrus flavor, spicy cardamom, and toasted hazelnuts!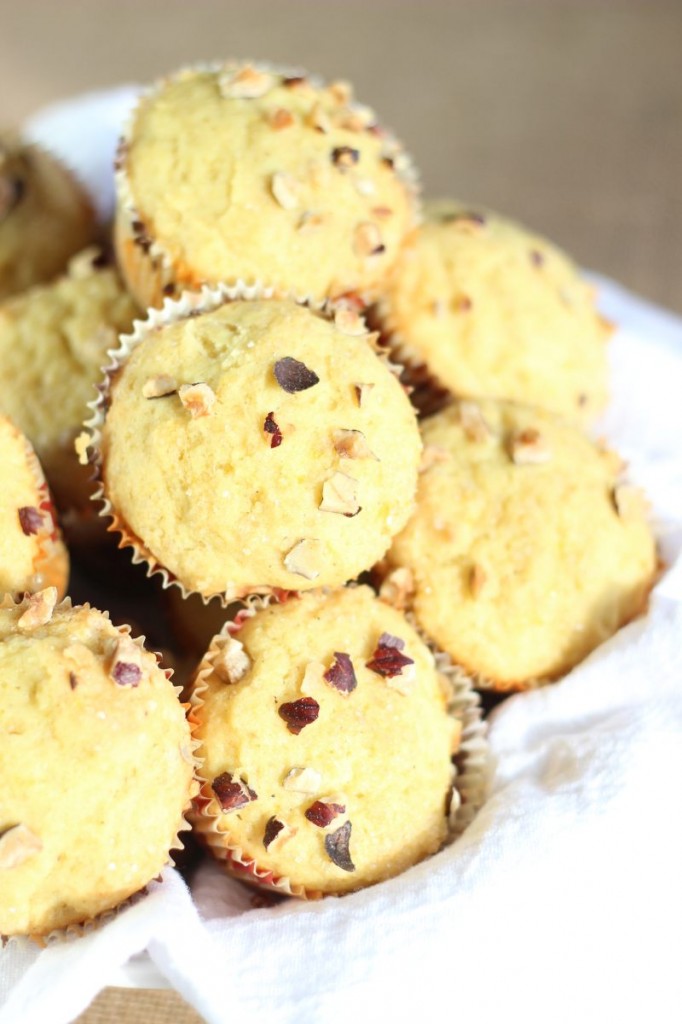 Let's talk muffins. Muffins are a funny little food in that they can run the whole gamut of being very healthy, and really, really not-so-healthy at all.
There's a very wide spectrum of muffin healthiness, or lack thereof. One thing I really love about muffins and quick breads though is that you can often make healthier substitutions very easily, without sacrificing flavor.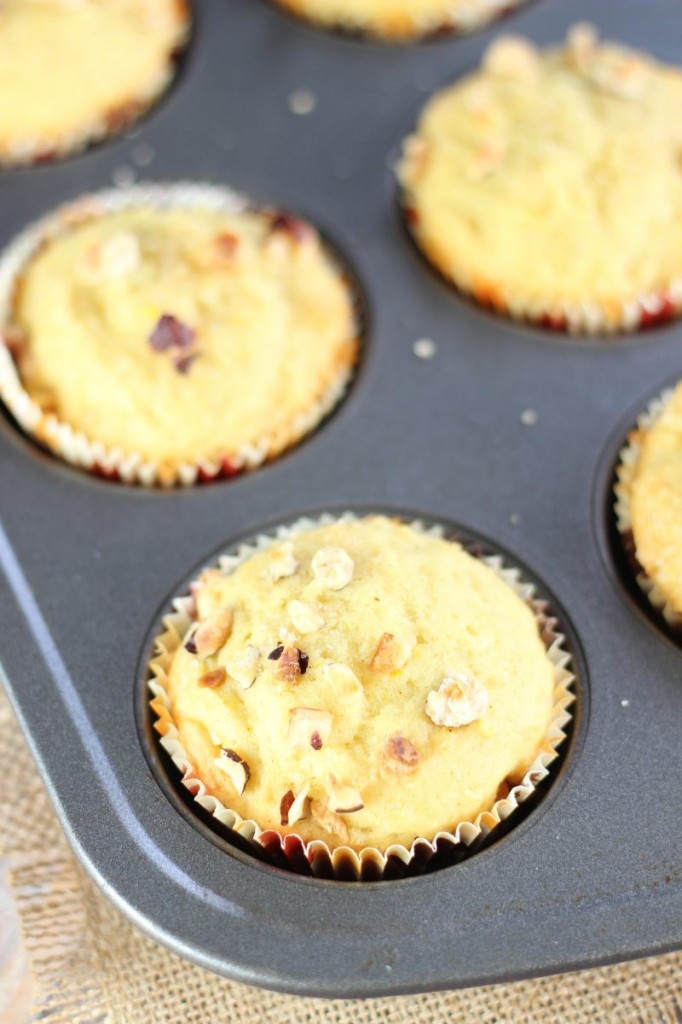 One of my favorite muffins is these Lemon Almond Ricotta Muffins, and I adapted these Orange Cardamom & Hazelnut Muffins from that recipe. The original recipe calls for whole-milk ricotta cheese, but you could easily substitute pumpkin puree to make these muffins a bit lighter, and the flavor of the pumpkin would blend beautifully with the citrus, cardamom, and hazelnuts.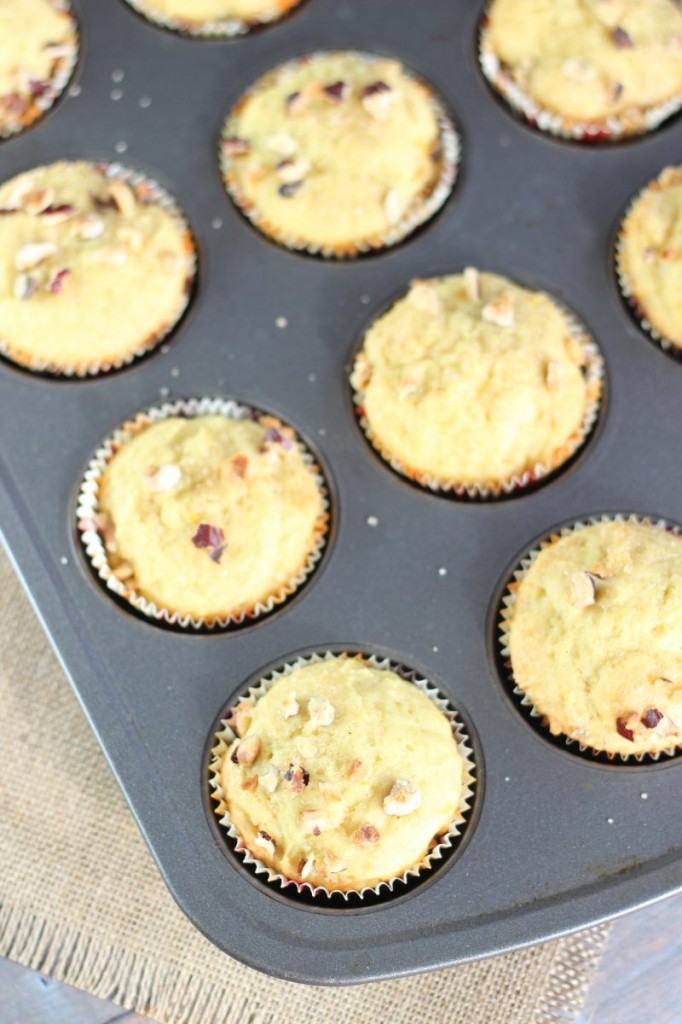 I talk about Sam's Club often in my blog posts because my S.O. and I like to take shopping trips there together on the weekends. Making a trip to Sam's Club is something we often find ourselves doing on Saturday nights, funnily enough. We dance our way into the store and kid that we are going "clubbing." 🙂
We really enjoy shopping there, and it's actually fun quality time we have together. It's become a weekend ritual that we genuinely look forward to!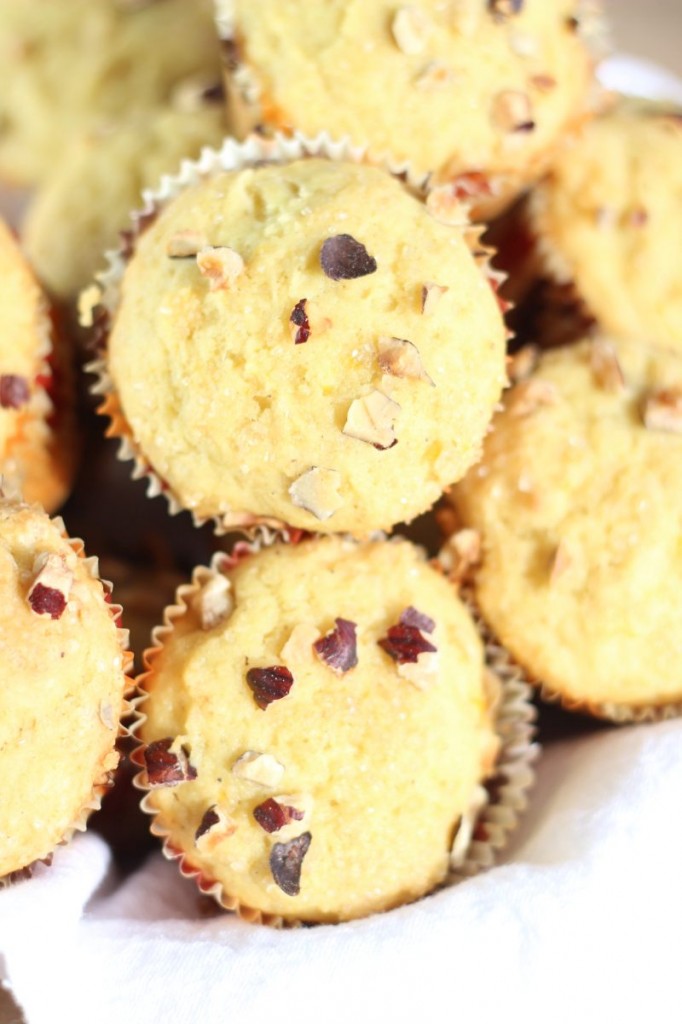 The main reason that we love shopping at Sam's Club is because we tend to stick to basic staples in our diet, and we can buy those favorite items in bulk.
I purchase my baking supplies there too. You would not believe how much flour and sugar I go through in this house. Must buy in bulk!
We also purchase our multi-vitamins, snack bars, and some other supplements at Sam's Club. While I mostly share desserts on my blog, I also talk about the fact that I indulge in them selectively, and that we watch what we eat day-to-day.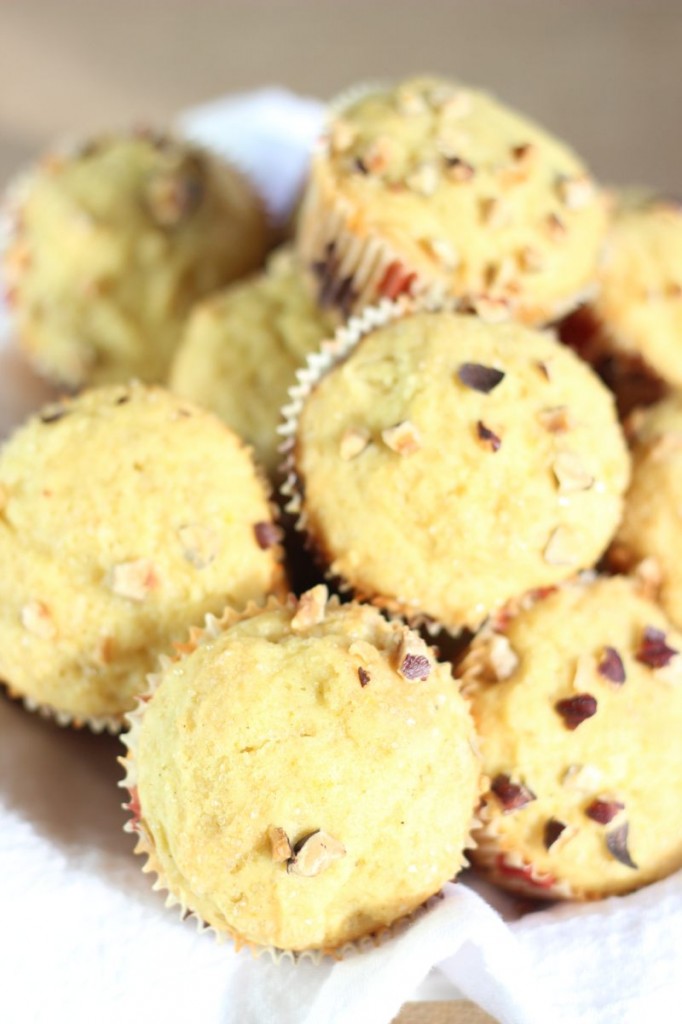 These muffins are super simple to whip up, and make  for a tasty breakfast or snack to take on-the-go!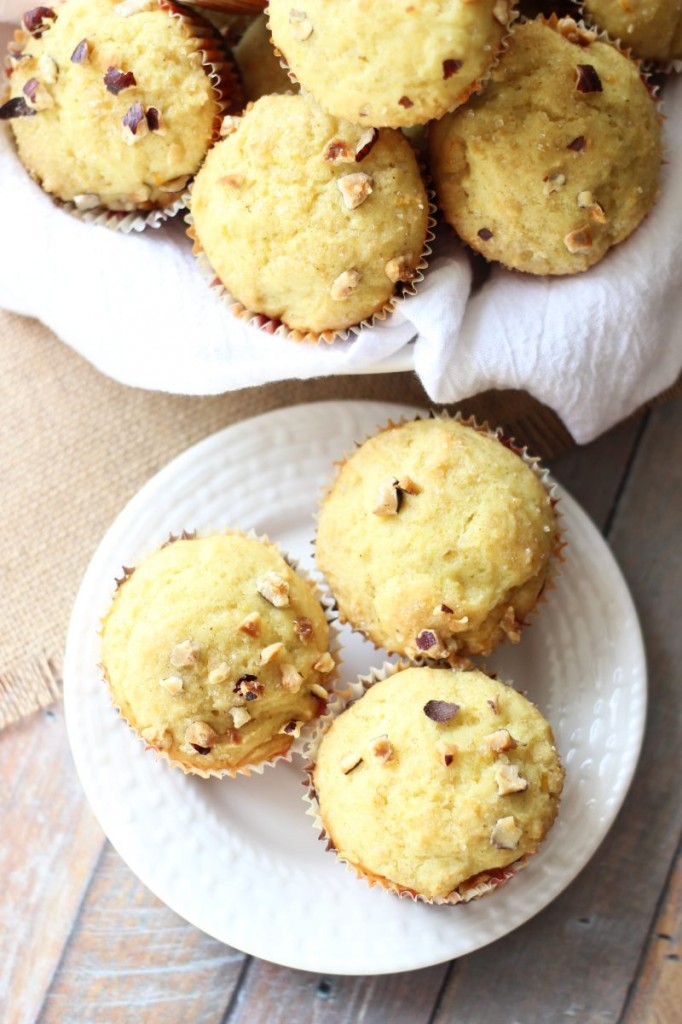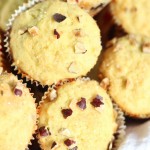 Orange Cardamom & Hazelnut Muffins
An ultra-moist muffin that can easily be lightened up! Full of citrus flavor, spicy cardamom, and toasted hazelnuts!
Ingredients
2

c.

flour

1/2

tsp.

baking powder

1/2

tsp.

baking soda

1

tsp.

cardamom

pinch

salt

1

c.

sugar + 3-4 tbsp. for sprinkling

1/2

c.

unsalted butter

softened

zest of 1 orange

1

c.

whole-milk ricotta cheese

1

large egg

at room temperature

3

tbsp.

fresh orange juice

1/2

tsp.

orange extract

1/2

c.

toasted chopped hazelnuts
Instructions
Line 18 regular-sized muffin cups with paper liners.

In a medium bowl, combine flour, baking powder, baking soda, cardamom, and salt.

In a large mixing bowl, combine sugar, butter, and orange zest. Beat until light and fluffy.

Beat in the ricotta.

Beat in the egg, orange juice, and orange extract.

Add the dry ingredients to the mixing bowl, and beat until just blended.

Divide the batter evenly among the prepared muffin cups, filling almost to the top of the paper liner.

Sprinkle the hazelnuts evenly over the muffins.

Sprinkle the muffins with a pinch of sugar.

Bake at 350 degrees until the muffins are light golden brown on top, about 18-22 minutes. Allow to cool.