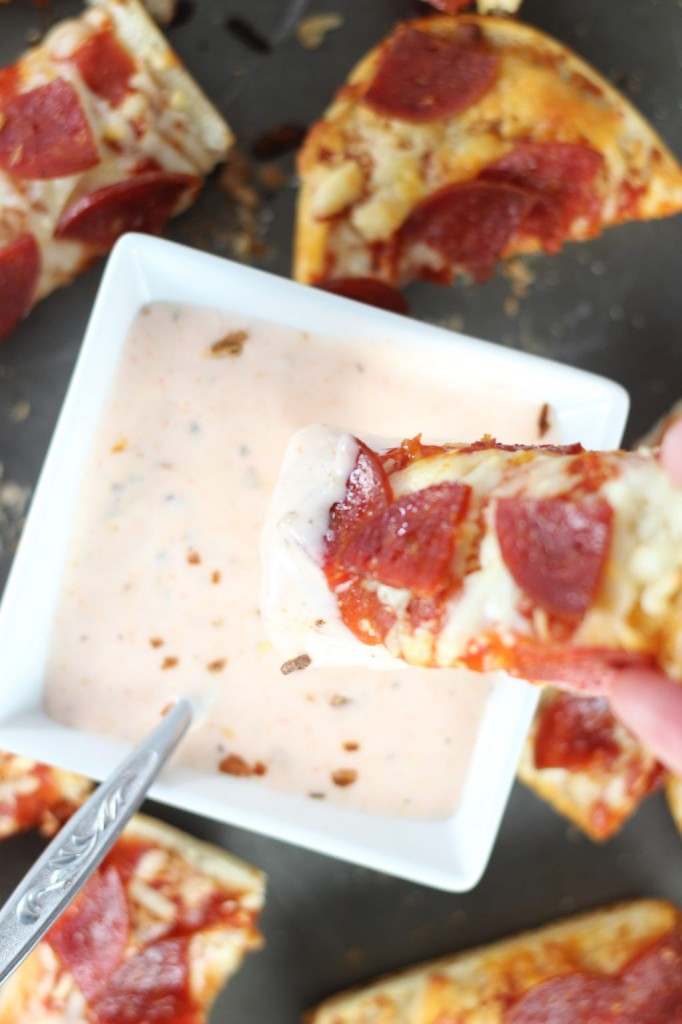 During the holiday season, I think we're all looking for simple and cozy foods, meals that we can easily prepare, but that are hearty, warm, and filling. Because, over the next few days, I'll be working my tail off in the kitchen and around the house to be ready for Christmas day!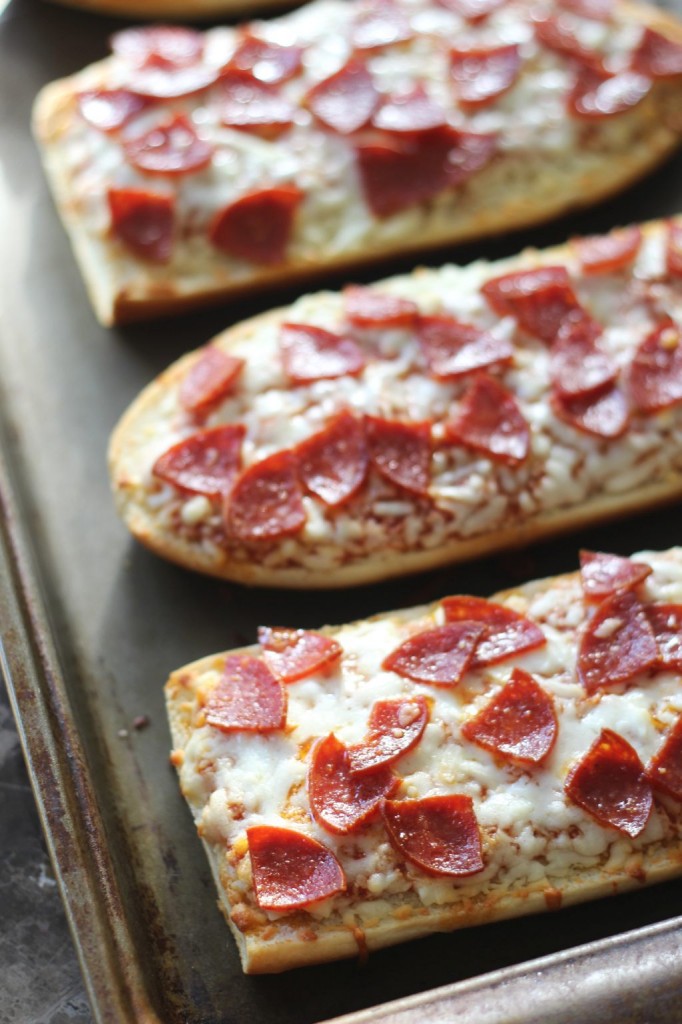 For myself, I know that I'm looking for simple and delicious meals that are quick to make because I'm saving up all my energy for the holidays! This time of year can get so hectic and busy, and I know that I'll be spending a lot of hours in the kitchen baking and cooking, so I want to prepare simple, but delicious meals right now!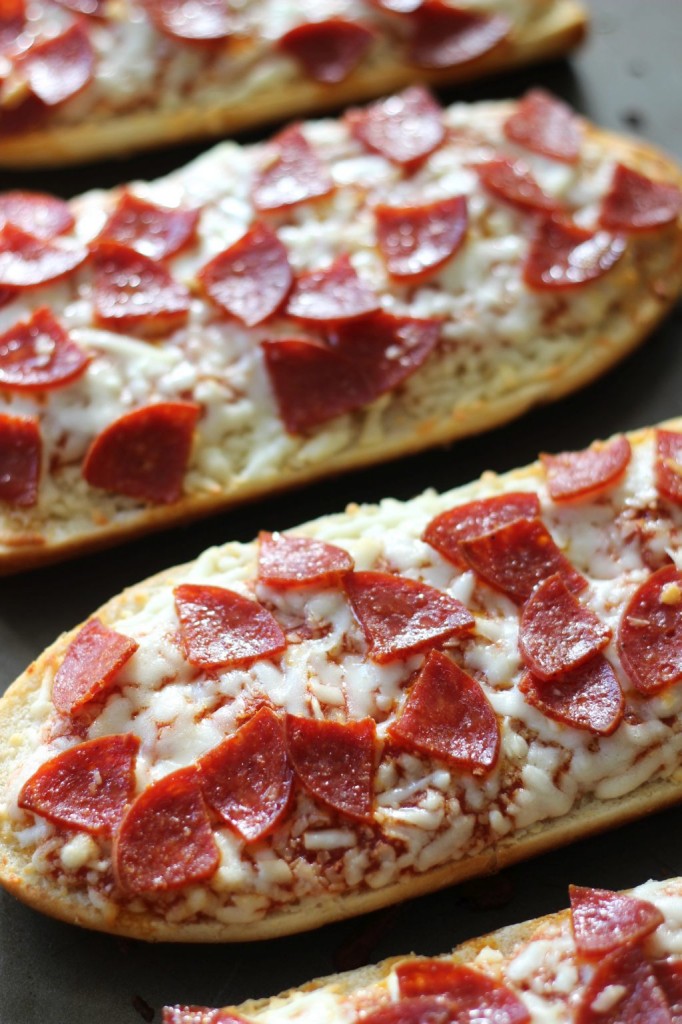 Pizza is perfect! It's warm, toasty, crispy, and cheesy, topped with spicy pepperoni! Who doesn't love pizza, first of all, so I know it will be a home-run meal that everyone will enjoy, and all I had to do was pop these in the oven, so the meal prep was a breeze!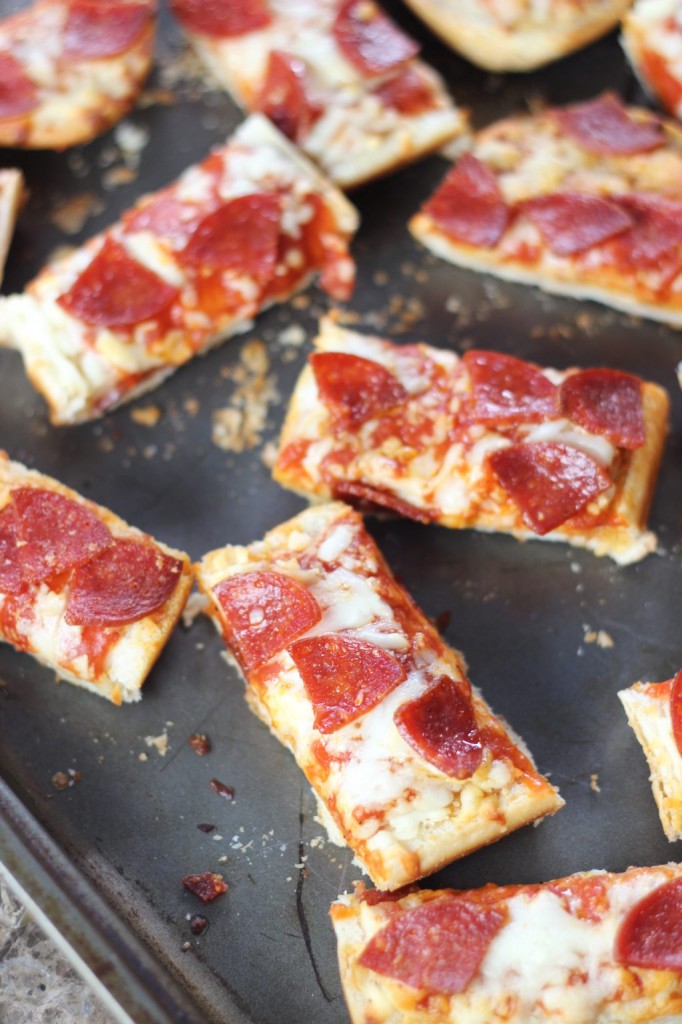 I love French bread pizzas. Back when I was in high school, these were the single most popular lunch that they served at the cafeteria. Everybody was always so excited when it was French bread pizza day. I had a couple of friends that would drench their pizza in ranch dressing. At the time, I didn't like ranch dressing, so I found this totally appalling.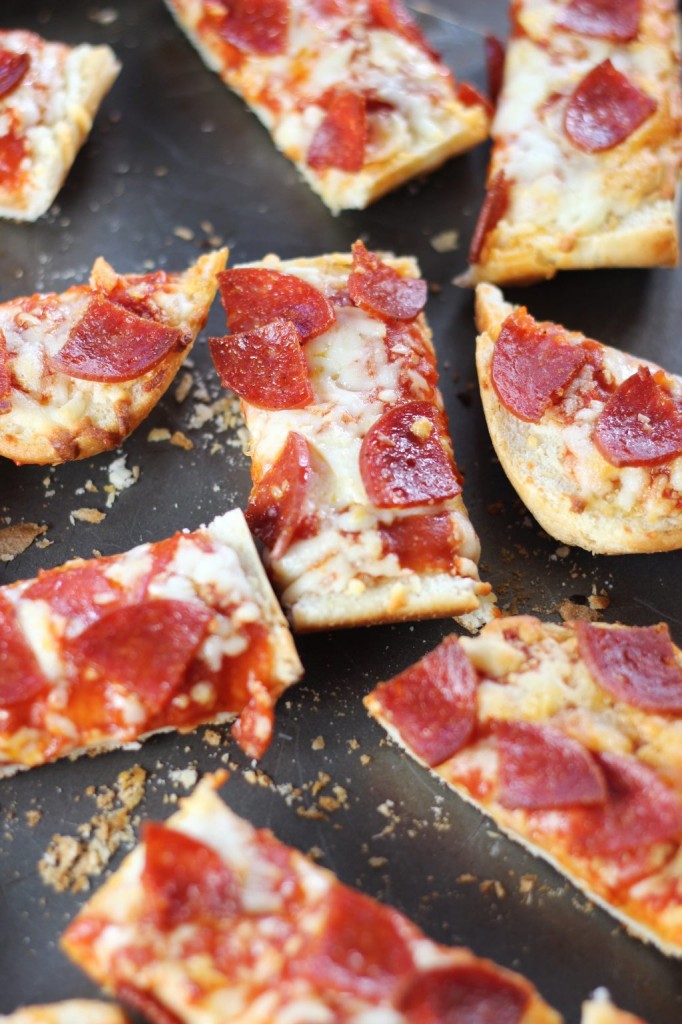 These days, ranch dressing has grown on me, and I actually really love dunking pizza in it, or drizzling it on top.
I also adore hot sauce on my pizza and it's usually my condiment of choice if I'm going to do any pizza dunking. Thinking that perhaps ranch dressing and hot sauce would taste amazing together, I combined them into a Hot Ranch Dipping Sauce that incorporates both of those ingredients and is a fantastic accompaniment to pizza!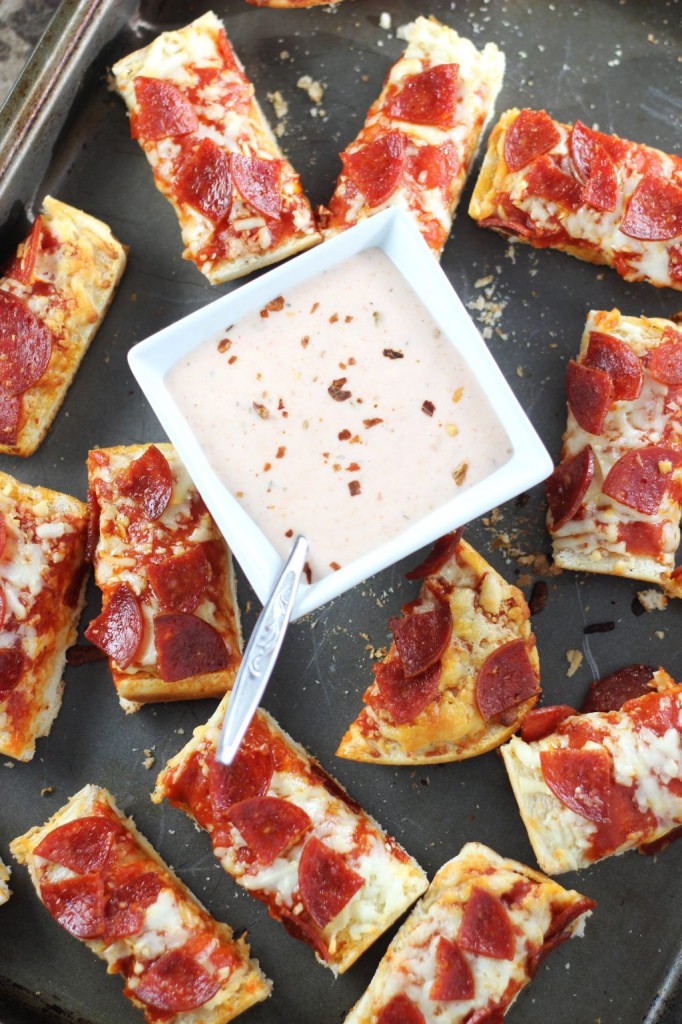 I cut the pizzas into strips, and we just dunked away. The sauce is creamy and spicy, with a little extra flavor kick from garlic powder, and made for an excellent companion to the hot and cheesy Red Baron pizzas!
Your meals leading up to the holidays should be simple and easy, and this is definitely one to add to the rotation!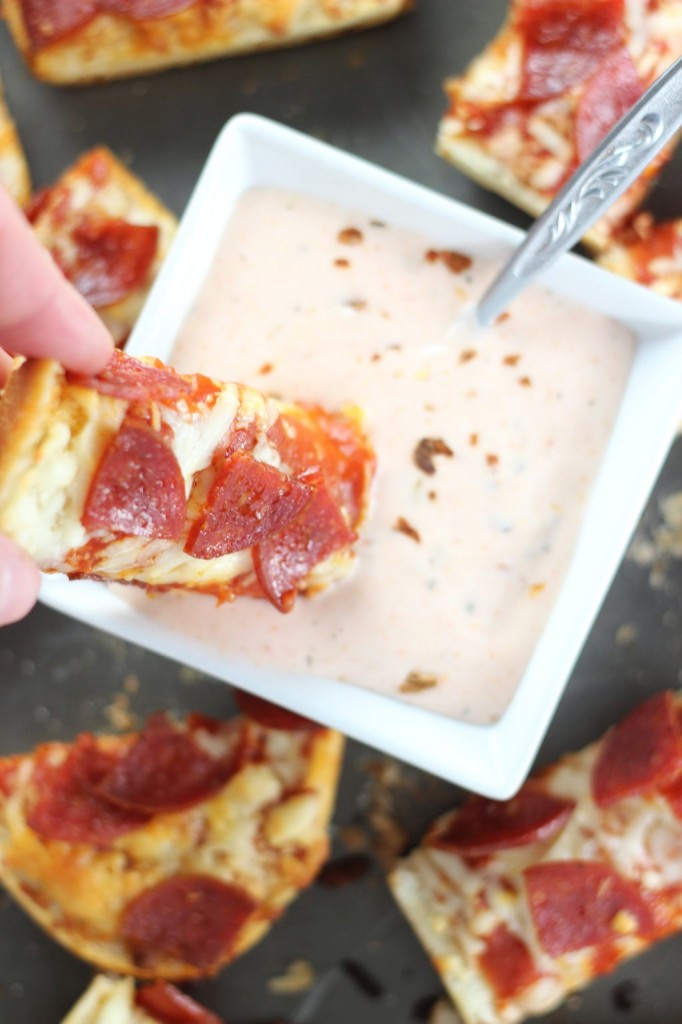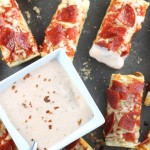 Hot Ranch Dipping Sauce
Ingredients
2

boxes Red Baron® Pepperoni French Bread Pizza Singles

2-servings each

1/2

c.

light ranch dressing

3-4

tbsp.

hot sauce

1/4

tsp.

garlic powder

pinch

of red pepper flakes
Instructions
Prepare the pizzas according to package instructions.

Cut into strips.

Meanwhile, in a small bowl, combine ranch dressing, hot sauce, and garlic powder.

Sprinkle with red pepper flakes.

Dunk the pizza strips in the sauce! Enjoy!