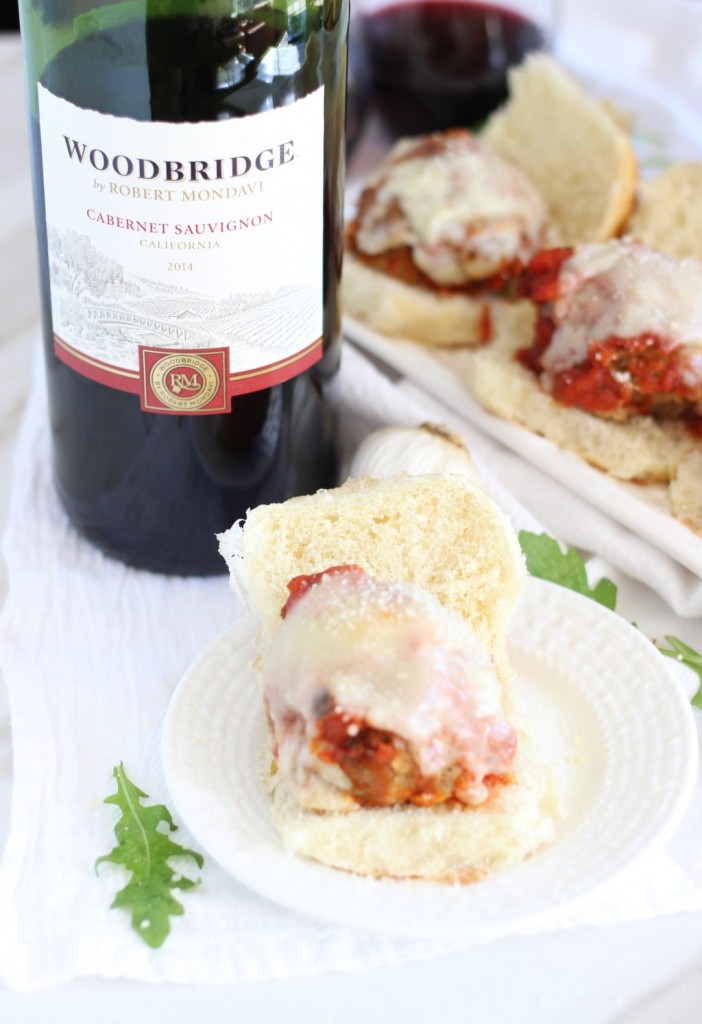 Homemade Italian turkey sausage and ground turkey meatballs make for satisfying and delicious meatball sliders! Slathered in a red wine Cabernet marinara sauce, these are perfect game day food!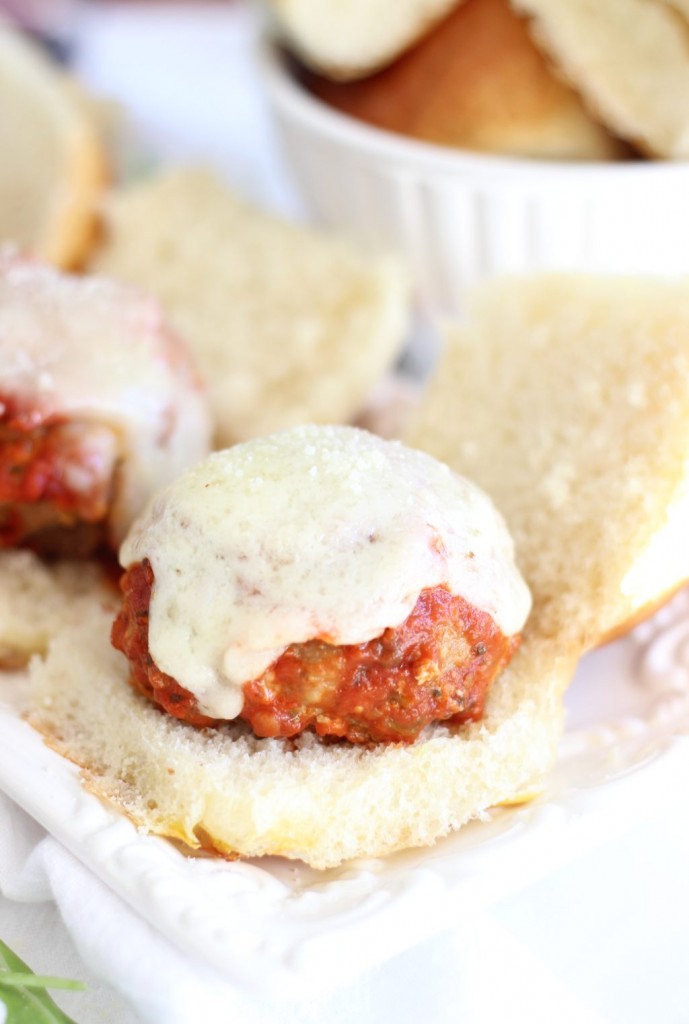 We make meatballs All. The. Time. It's maybe only twice/month, but we make a huge pot so it kinda feels like we're eating them constantly. But I love them, so this routine is great.
I'm personally a little out of practice with making meatballs. Usually, the cooking is S.O.'s task. Though… it's not really a task if you enjoy it. I typically serve as his sous chef along the way, chopping veggies, adding cheese, things like that. But he is the meatball master.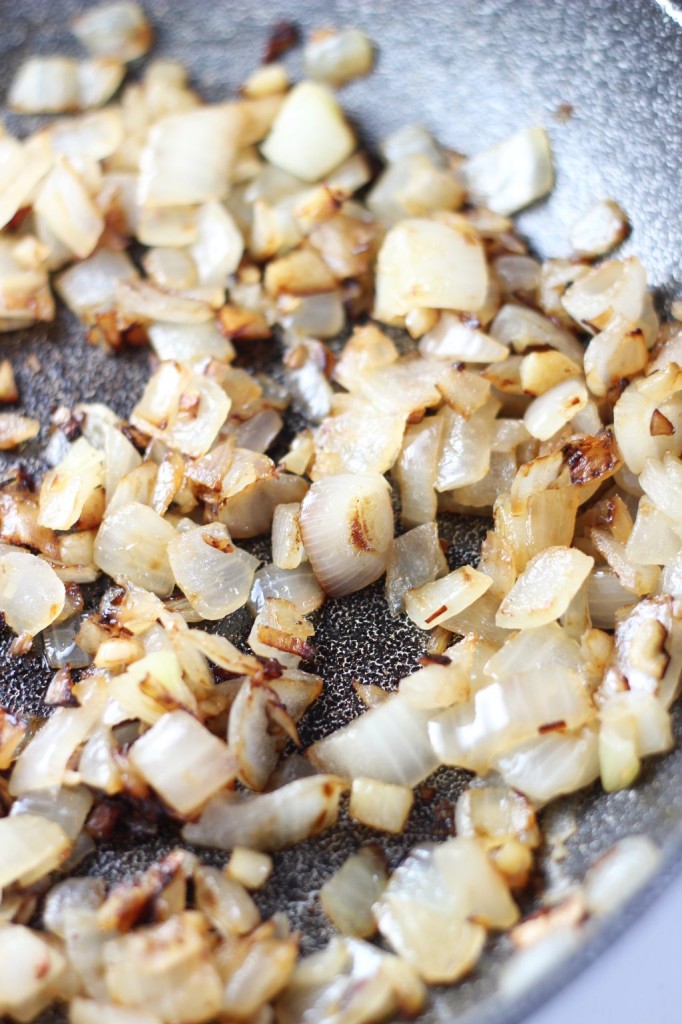 I made these myself though. *Beams* Yes, all by my lonesome. I always feel that I must explain, as I did in this fantastic short-cut Bruschetta, that I CAN cook. I really can. These meatballs are proof.
We'd just polished off a pot of meatballs when I decided that I wanted to make more for watching the football playoffs this past weekend. I was making this Bruschetta too, so it felt like a good opportunity to go all out and have a complete Italian feast while we watched the games. However, I wanted to make meatball subs or sliders instead of regular spaghetti and meatballs. It would be a fun way to mix things up.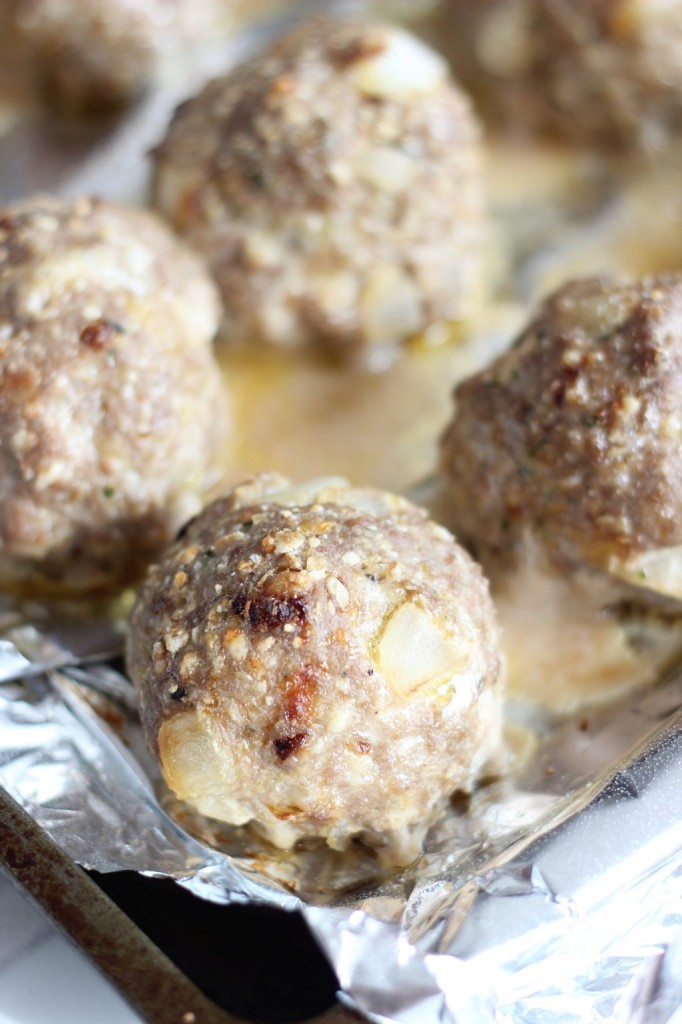 All I'm really doing is trading out my carbs basically, let's call it what it is, but I was still excited by the idea!
I love spaghetti and meatballs as game day food, and it's our weekend football-watching staple, but meatball sliders are possibly even better! They're a bit less messy, and a sandwich feels much more gameday-like than a big platter of food, know what I mean? Much less formal than a plate of food, but no less tasty.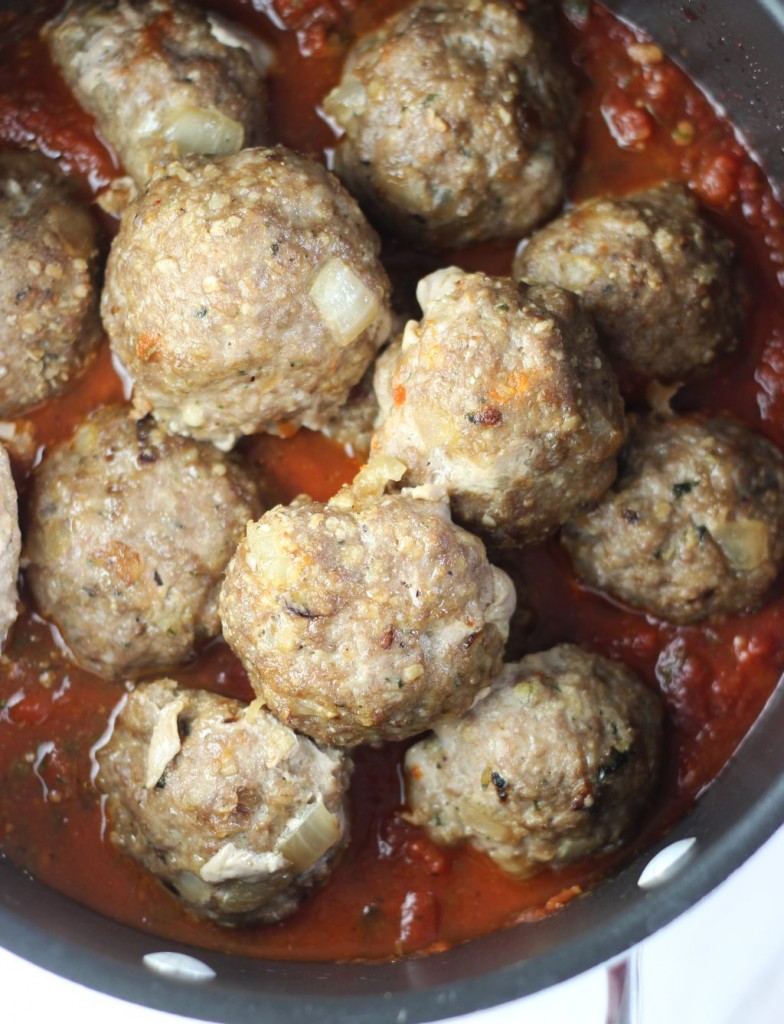 These meatballs combine ground turkey and mild Italian turkey sausage. The turkey sausage gives some serious flavor and zip, while still keeping these pretty light overall. I added Woodbridge Cabernet Sauvignon to both the meatballs and the marinara sauce. The red wine makes all the flavors so much deeper and bolder, and the wine's acidity makes these meatballs so tender!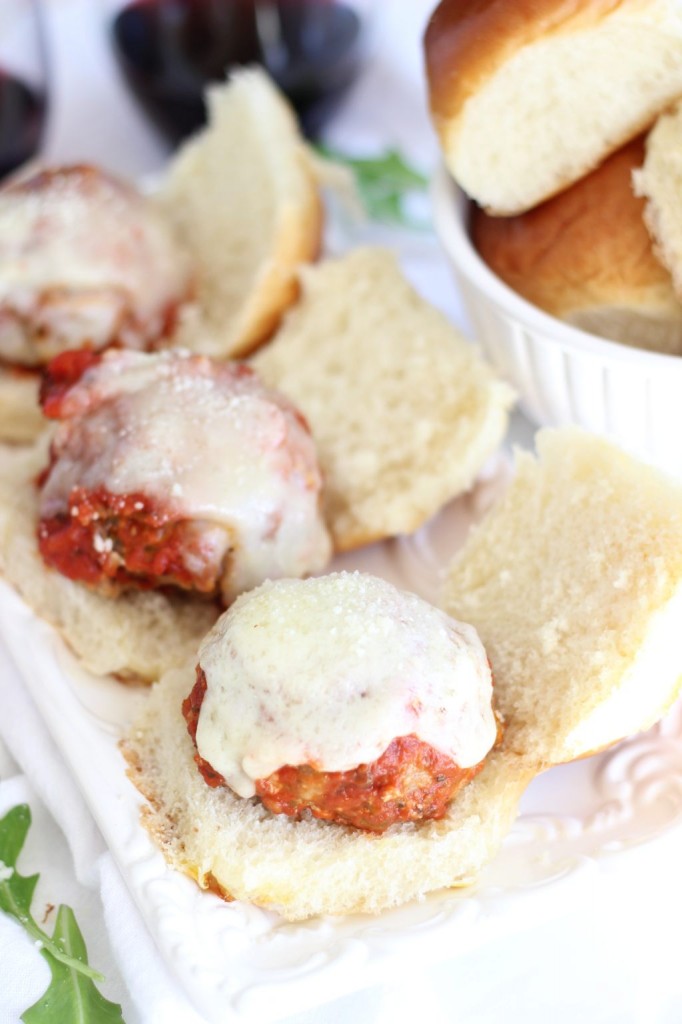 Topped with a big melty pile of mozzarella and Parmesan cheeses, and stuffed into a fluffy dinner roll, these are an amazing game-day treat. These would be such a hit at your next football party. They're hearty and filling, and they'll feed a crowd!
My S.O. proclaimed that this is the very best of all our meatball recipes. I don't disagree!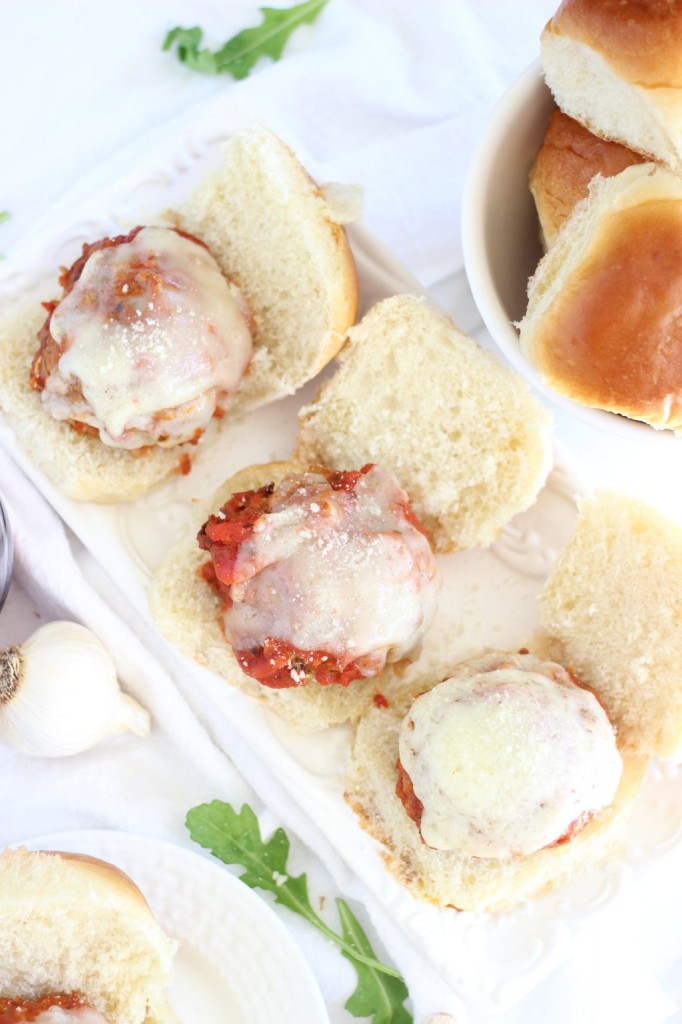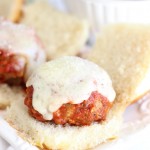 Turkey Meatball Sliders with Cabernet Sauce
Homemade Italian turkey sausage and ground turkey meatballs make for satisfying and delicious meatball sliders! Slathered in a red wine Cabernet marinara sauce, these are perfect game day food!
Total Time
1
hour
20
minutes
Ingredients
6

cloves

garlic

minced

2

tbsp.

olive oil

1

large yellow onion

diced

1

lb.

ground turkey

1

lb.

ground mild Italian turkey sausage

1/2

c.

egg whites

1

c.

Parmesan cheese

1

c.

quick oats

3

tbsp.

prepared pesto

1/2

c.

Woodbridge Cabernet Sauvignon

2 - 14

oz.

jars marinara sauce

2/3

c.

Woodbridge Cabernet Sauvignon

16

slices

mozzarella cheese

1/2

c.

shredded Parmesan cheese

16

dinner rolls or slider buns
Instructions
In a large saucepan over low heat, combine the garlic and olive oil.

Keep a close eye because garlic toasts very quickly. Cook and stir for 1-2 minutes, until it's light golden brown.

Add the onions, and cook for 5-6 minutes, or until the onions are soft, translucent, and brown. (The onions add moisture, so they keep the garlic from continuing to toast).

Set aside to cool.

Meanwhile, in a large bowl, combine ground turkey, turkey sausage, egg whites, Parmesan cheese, oats, pesto, and wine.

Add onions, and combine.

Roll the mixture into 2-inch balls and place the meatballs on a large baking sheet lined with aluminum foil.

Bake at 375 degrees for 25-28 minutes, flipping the meatballs after 20 minutes.

Remove from heat.

In a large stock pot, combine the marinara sauce and wine.

Add the meatballs, stirring gently to coat.

Bring to a simmer, and cook for at least 10-15 minutes. You can turn the stove on low, and leave them for several hours if you want them to continue to meld and absorb flavor.

To assemble sliders, place a meatball on the bottom half of the bun, top with a slice of mozzarella cheese, a sprinkle of Parmesan cheese, and the top half of the bun. Serve and enjoy!