A richly-flavored espresso, Nutella, and Kahlua cheesecake, with a swirl of raspberry jam, and an Oreo cookie crust made with Berry Oreos!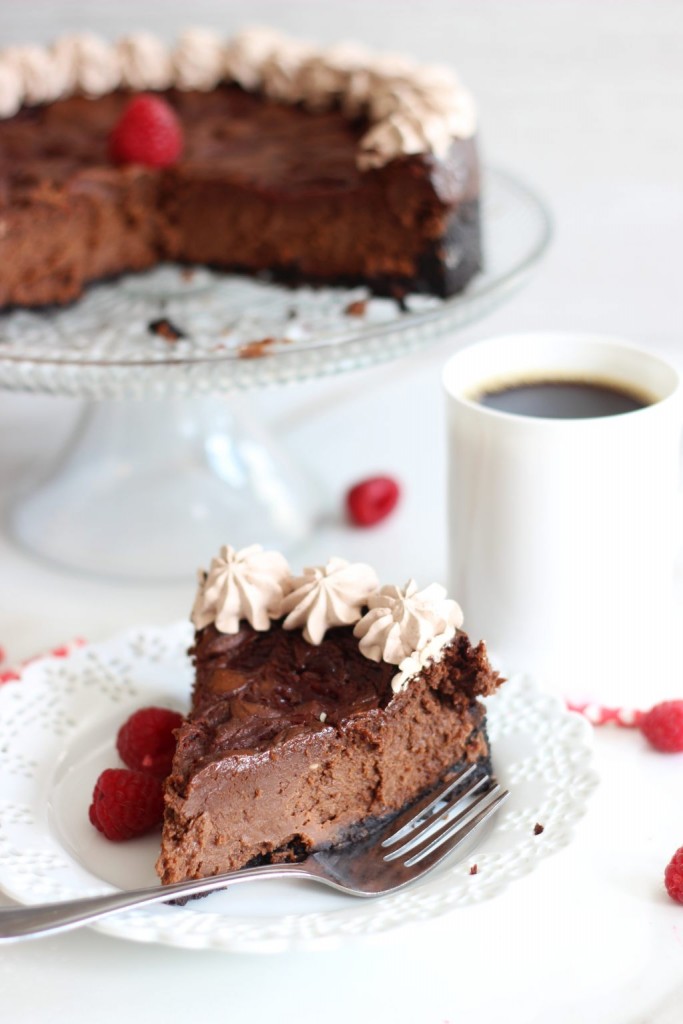 I've been making this cheesecake for 10 years.
I know this because I took it to a work dinner at a colleague's house when I started my job back in 2006.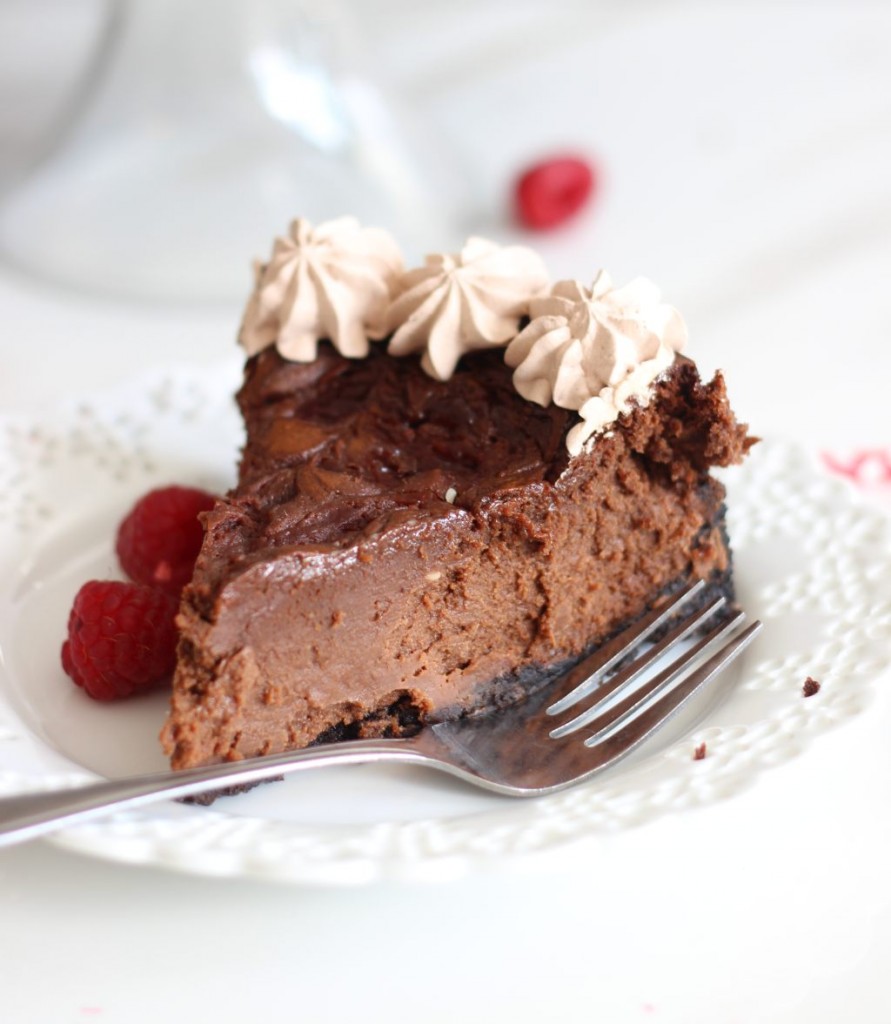 I've been making it since before that actually, so it's at least 10 years old. It has stood the test of time.
I don't make it a lot, and I like to save it for really special occasions (whereas this Double Layer Pumpkin Cheesecake is one that we would eat any day and every day – no holiday needed!). This is a special occasion cheesecake, as opposed to an everyday cheesecake.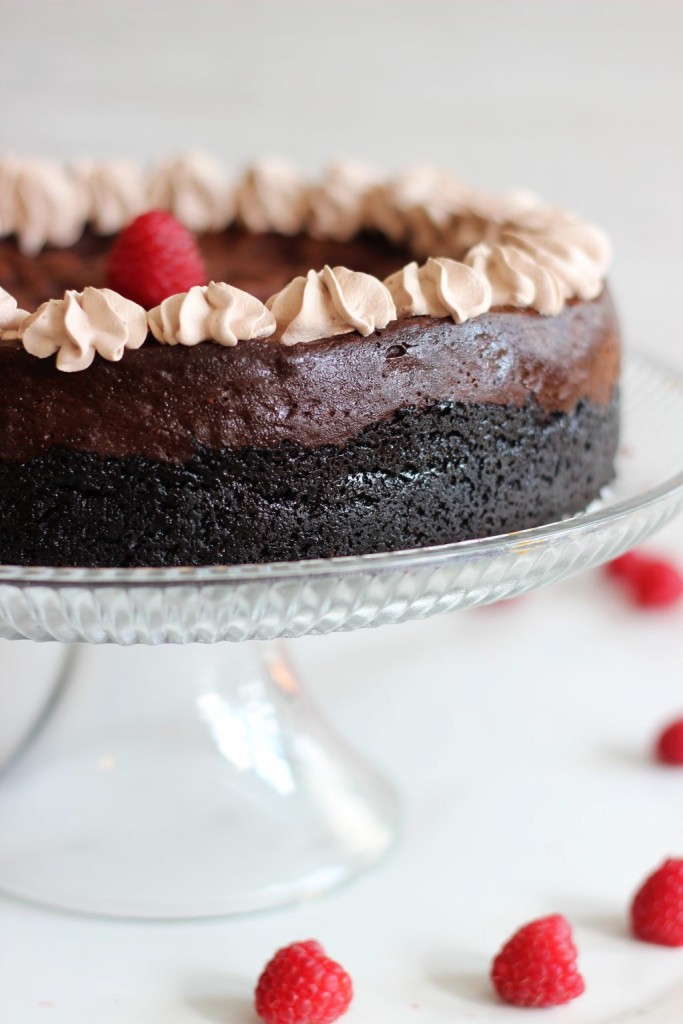 If you eat as much cheesecake as we do, you start to separate them into different categories.
Every time I make this though, it gets rave reviews. If I would take it to a work party to share with a team of brand new co-workers, than you KNOW it's good. I would never take chances in that situation.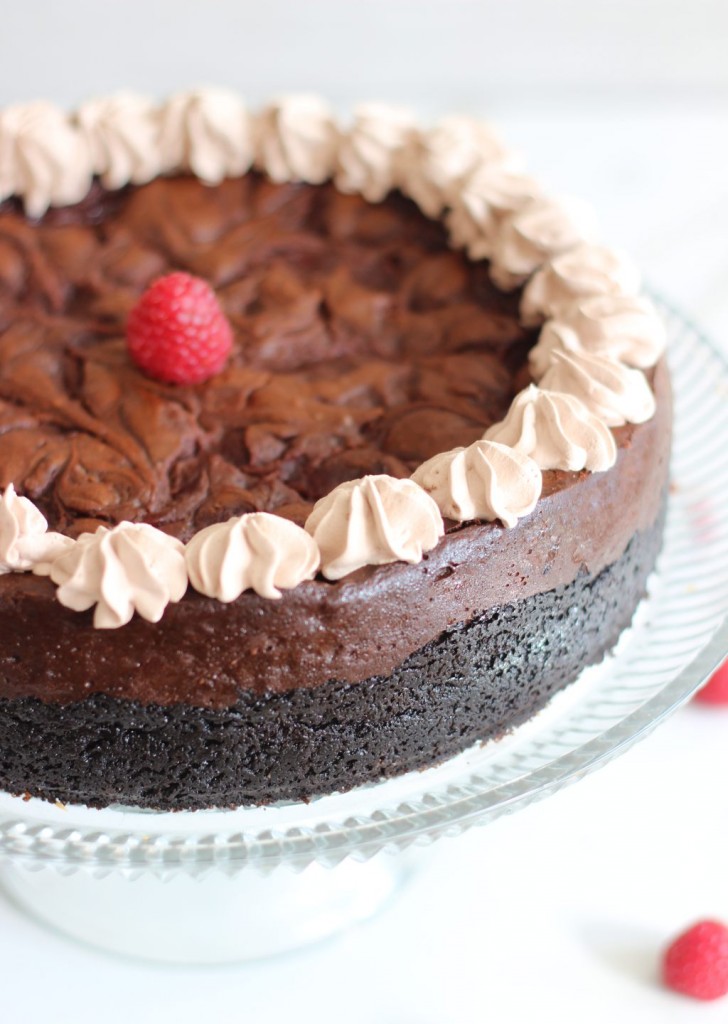 Speaking of work, today is a company holiday and I am OFF for the day, except that I have a presentation to 45 people tomorrow so I'm actually doing quite a lot of preparation for that. Not exactly a relaxing holiday, but we did have a nice Valentine's Day in my household.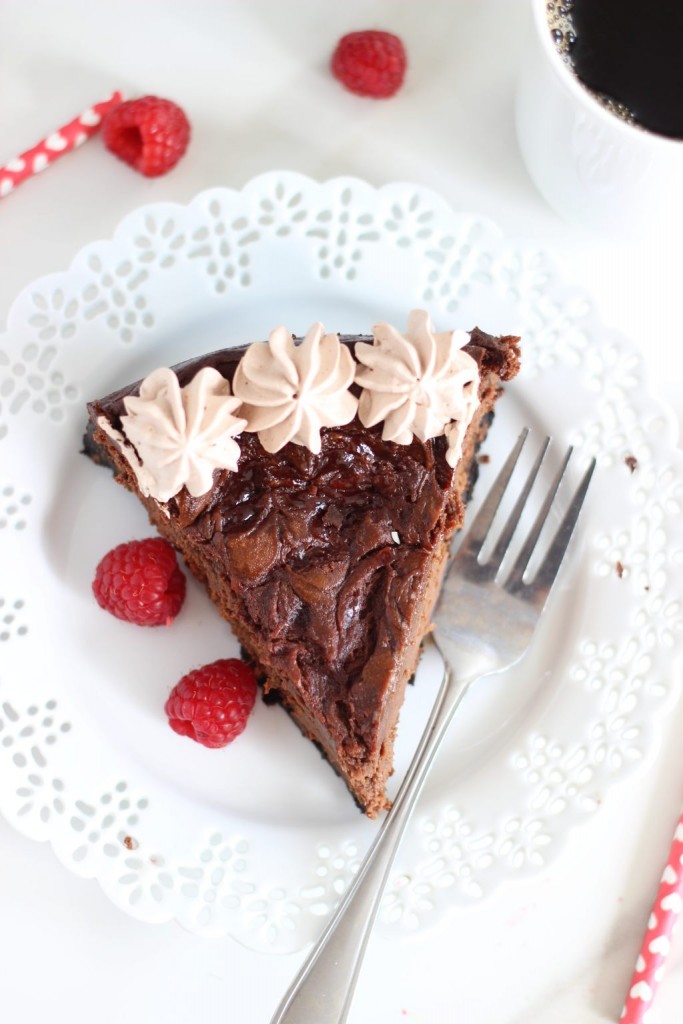 It was definitely my intention to get this recipe up before Valentine's Day, but I'm such a total failure when it comes to recipe planning, so hopefully you can find a good excuse to make this anyway.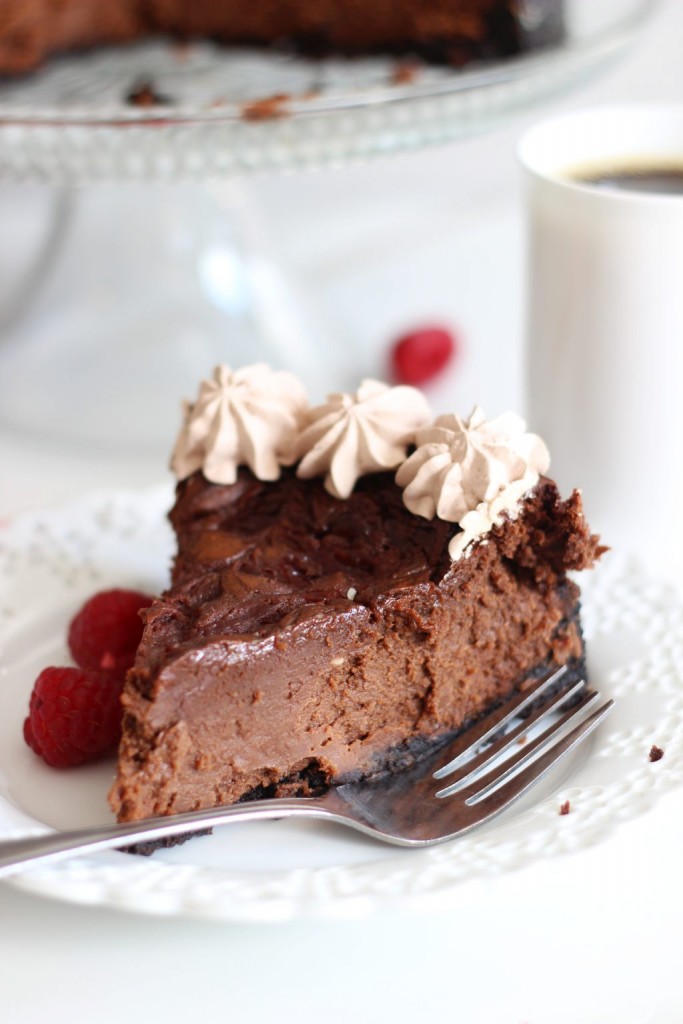 It's rich with coffee flavor, complemented by Kahlua (!!!), and includes a heap of Nutella, and a big swirl of raspberry jam. This cheesecake has everything! Perhaps my favorite feature is the Oreo cookie crust that's made with BERRY Oreos! Not your standard Oreo cookie crust, the Berry Oreos tie in so nicely with the swirl of raspberry jam!
I hope you had a lovely Valentine's Day!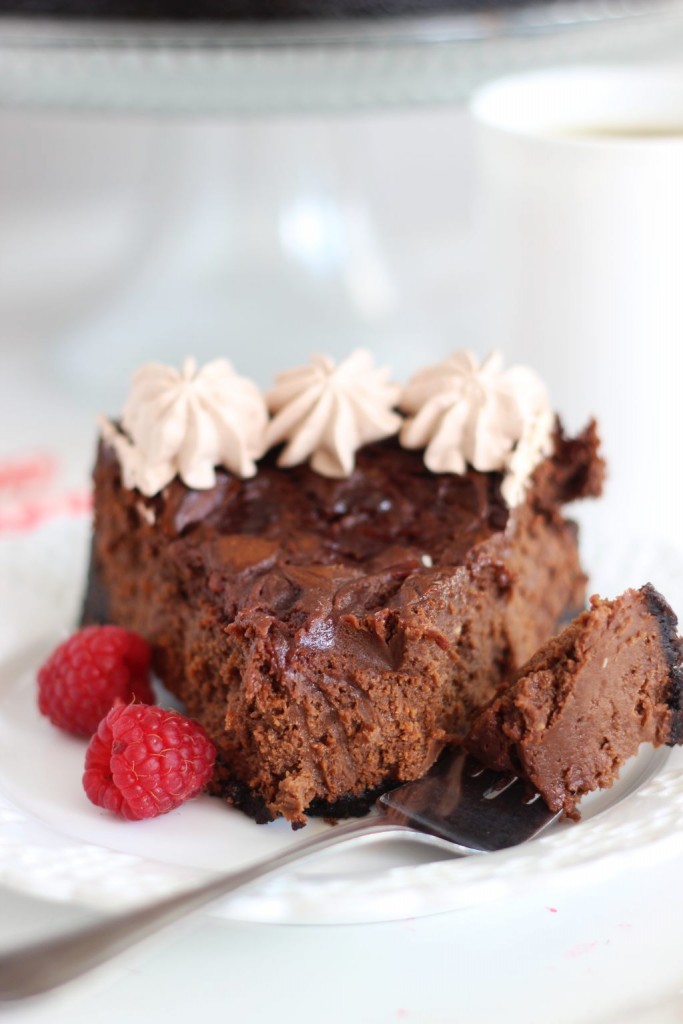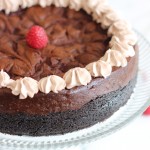 Nutella Espresso Cheesecake with Raspberry Swirl
Total Time
1
hour
15
minutes
Ingredients
1 - 14

oz.

package Berry Oreos

finely crushed

2

tbsp.

sugar

3

tbsp.

butter

melted

3 - 8

oz.

packages reduced-fat cream cheese

softened

1 1/4

c.

sugar

3

eggs

at room temperature

1

tbsp.

instant coffee granules

1

tbsp.

hot water

1

tsp.

hazelnut extract

8

oz.

semi-sweet baking chocolate

melted (not chocolate chips, must be baking chocolate)

2/3

c.

Nutella

1/2

c.

Kahlua

1/2

c.

seedless raspberry jam

2

c.

whipped topping

2

tsp.

cocoa powder
Instructions
In a large bowl, combine cookie crumbs, sugar, and melted butter.

Press into the bottom of a greased 8-inch springform pan.

In a large mixing bowl, beat cream cheese until smooth.

Add sugar, and beat until combined.

Add eggs, one at a time, beating well after each addition.

In a small bowl, combine coffee granules and hot water, stirring until granules are dissolved.

Add coffee mixture, hazelnut extract, melted chocolate, Nutella, and Kahlua to cheesecake batter, beating until smooth and combined.

Spread evenly over the crust.

In a small bowl, microwave raspberry jam for 45 seconds, or until thin and runny.

Drop the jam by spoonful over the cheesecake batter, and swirl lightly with a knife.

Bake at 325 degrees for 60-70 minutes, or until the edges are golden brown and puffy, but cheesecake is still slightly jiggly at the center.

Remove to a wire rack or trivet to cool completely.

For chocolate whipped cream topping, in a medium bowl, combine whipped topping and cocoa powder. Serve with cheesecake.