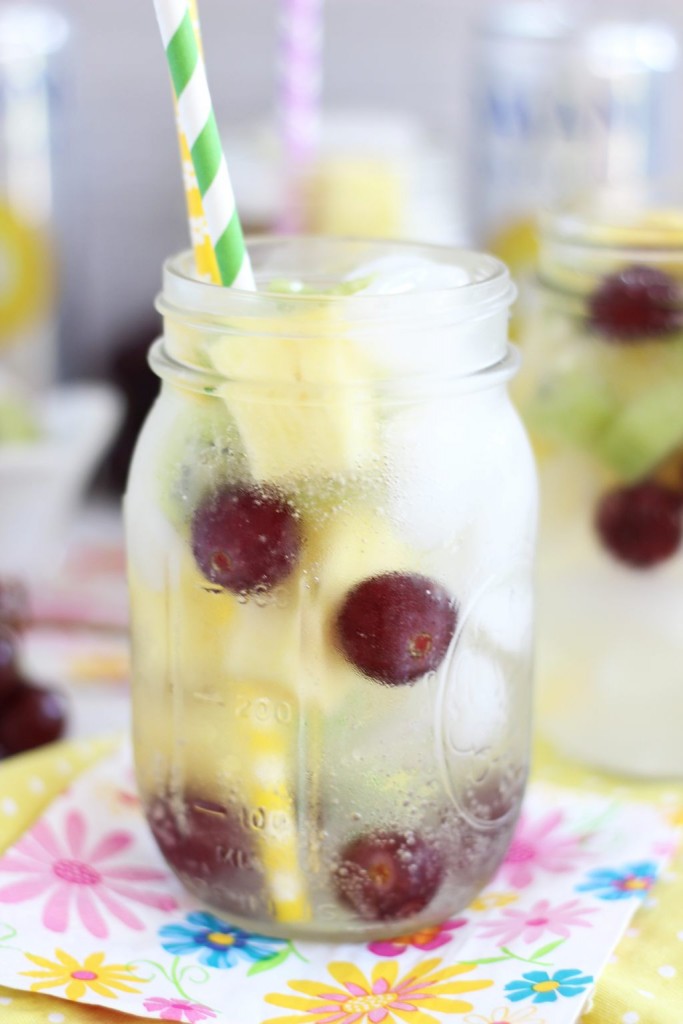 We drink sparkling water CONSTANTLY in my house, and it's my absolute favorite beverage. Outside of coffee and tea, sparkling water is the only thing I drink.
It's funny… I am not a fan of plain water at all. I really dislike it greatly, but if you load it up with bubbles, I suddenly love it. Plain water = no. Sparkling water = big fat YES.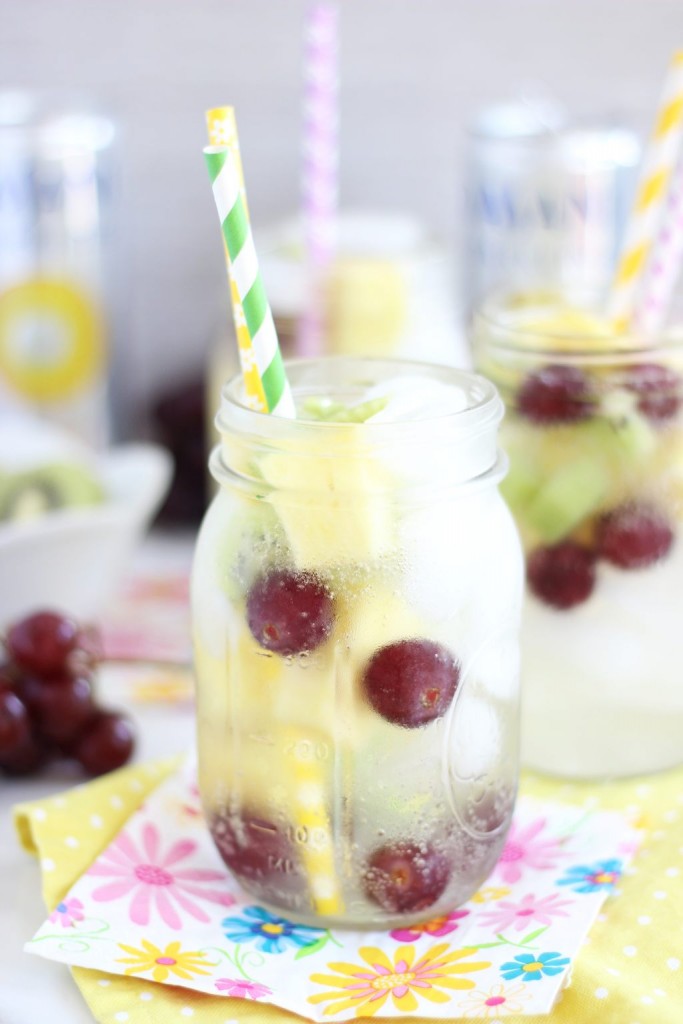 My mom and Gma are aghast at this and can't understanding not liking plain water, but what can I say? I need the carbonation!
I especially love lemon-flavored sparkling water, and my S.O. prefers lime. Either way, we love them flavored, and we also love to add fresh cut-up fruit to our sparkling water.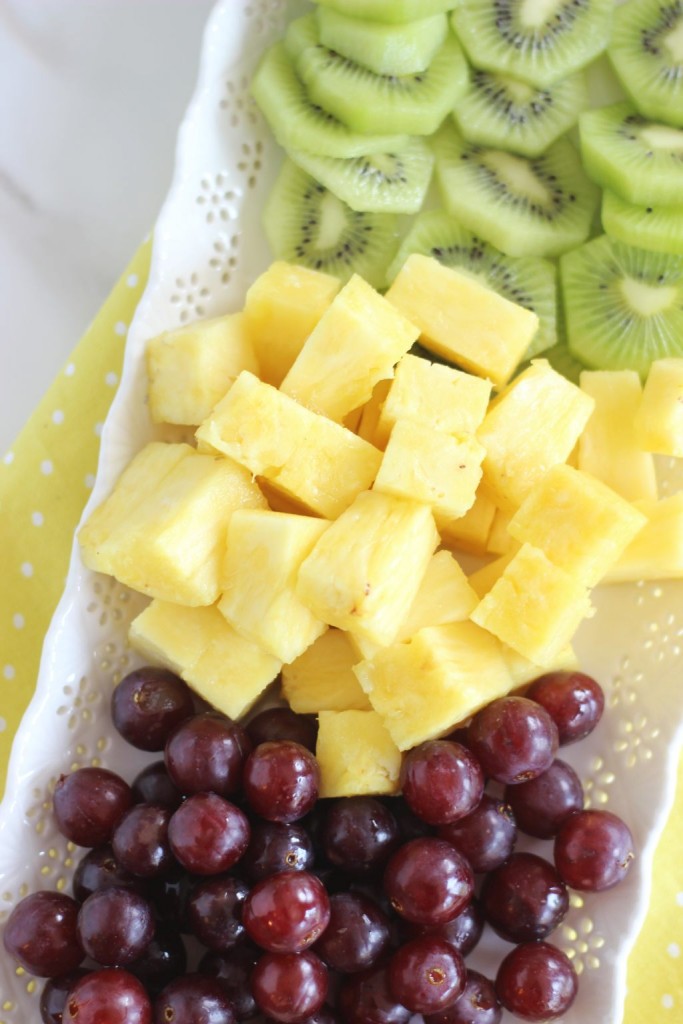 Target has the newly relaunched Dasani Sparkling on shelves now, and I was super excited by the flavor selection! They've got a great variety – Lime, Berry, Black Cherry, and Raspberry Lemonade, to name a few.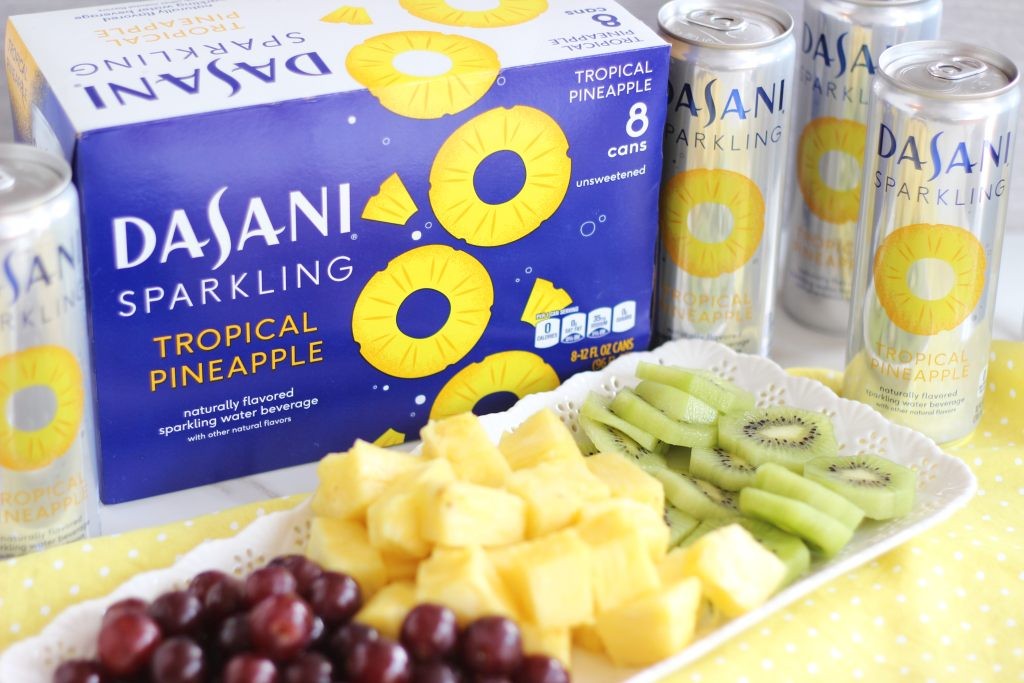 The flavor that immediately jumped out to me, as we edge into summer, is Tropical Pineapple. I thought it would be fun to add chopped fruit to the Tropical Pineapple flavor to jazz it up. It's perfect by itself – flavorful, but not too sweet. It's refreshing and much healthier than a lot of other beverage options.
I added kiwi, grapes, and pineapple, along with a squeeze of fresh lemon juice. It's a super refreshing, fruity, sweet-tart drink!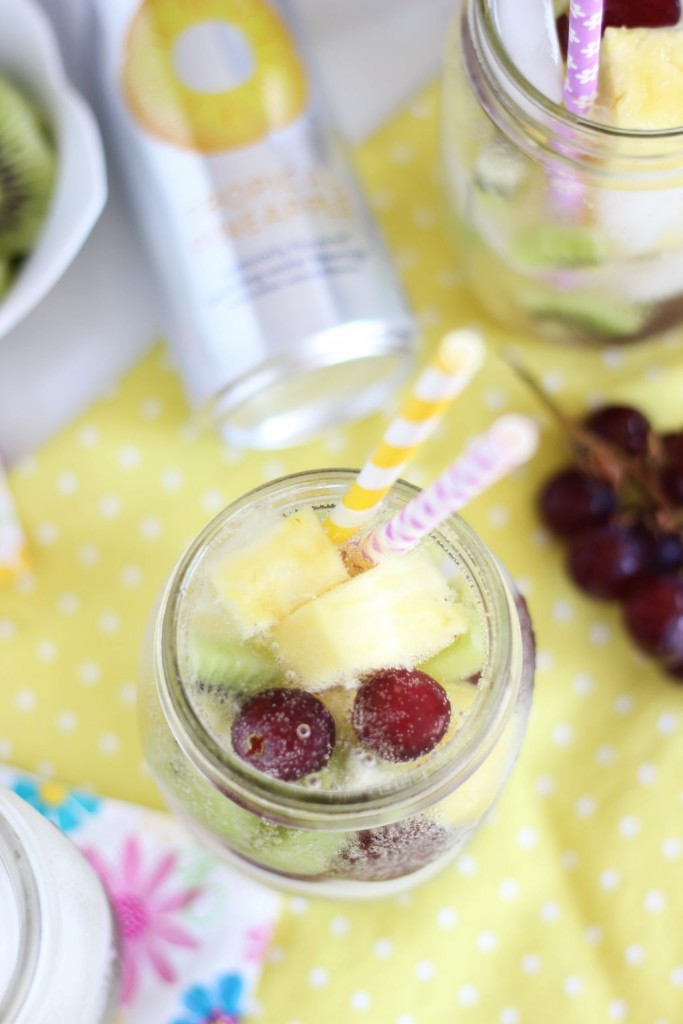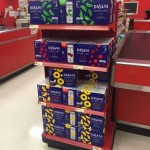 Tropical Sparkling Water
Ingredients
8 - 12

oz.

cans Dasani Sparkling Tropical Pineapple

assorted fruit

I used grapes, pineapple, and kiwi!

1

lemon

optional
Instructions
Fill 8 highball glasses half-full with ice.

Place about 1/3 c. cut-up assorted fruit into the glass.

Spritz with a touch of fresh lemon juice.

Fill glass with Dasani Sparkling Tropical Pineapple.