Teriyaki sauce, pineapple, and juicy pork chops, make for an awesome summer cookout meal for throwing on the grill!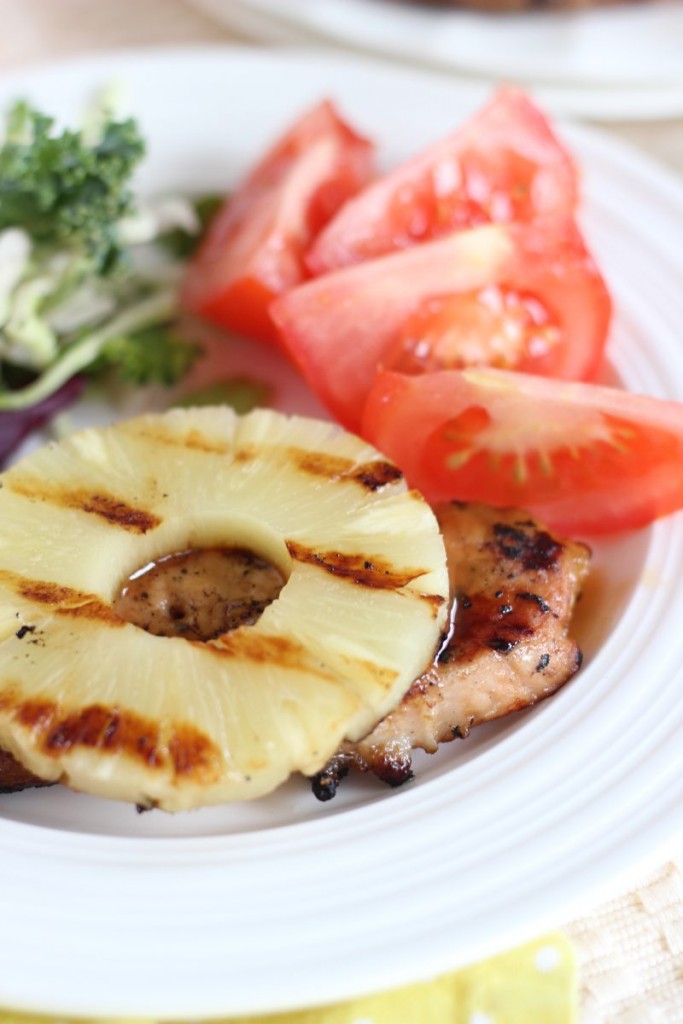 When I moved into my house, I was constantly lugging things around. Furniture, yard supplies… I don't know, it seemed like all sorts of sizable objects needed transported when I bought the house. I didn't have an SUV then, but I told myself that my next vehicle was going to be an SUV.
As soon as I got one, I stopped needing it. I really didn't use the back all that much. I also never really have passengers in my car, so the spacious backseat felt useless too.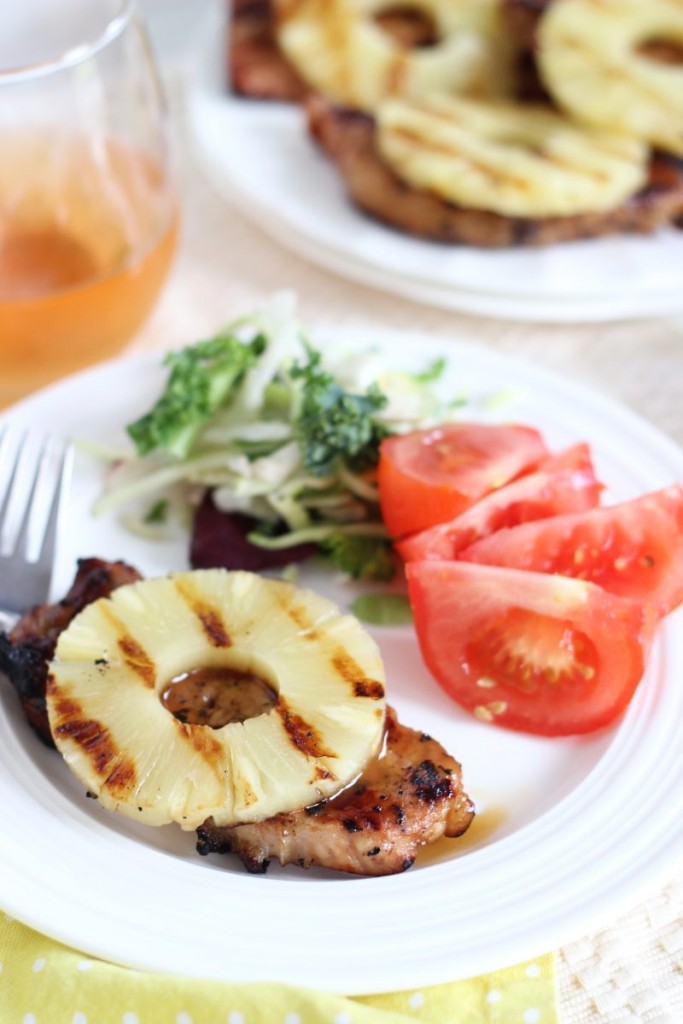 So I traded in my SUV for something small and sporty. It was a serious adjustment. As soon as you get rid of something, then you need it. The second day I had the new car, my S.O.'s parents asked if they could get a lift with us, and I felt *horrible* cramming them into the tiny backseat.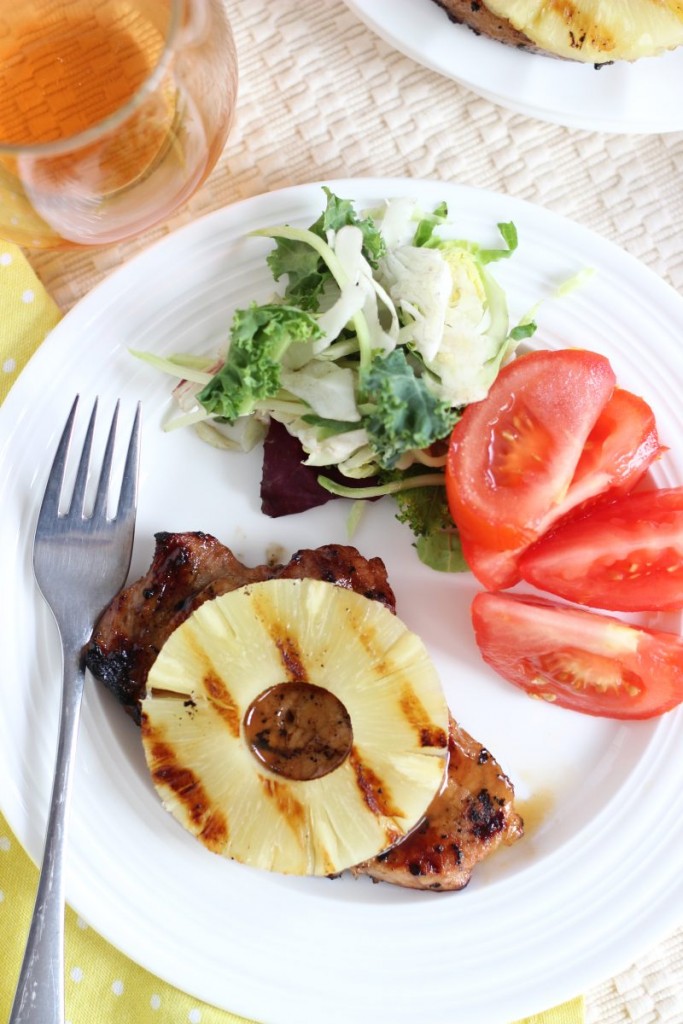 Then our grill kicked the bucket. We were long overdue for a new one anyway. A month into having the new car and I was covering my eyes while 4 employees at the hardware store were trying to tie a tall grill into my trunk. It was very disconcerting to witness, and it didn't end up working.
A super nice gentleman was watching this debacle unfold, and he kindly offered to throw it into the back of his SUV, and drive it to our house. We were so grateful.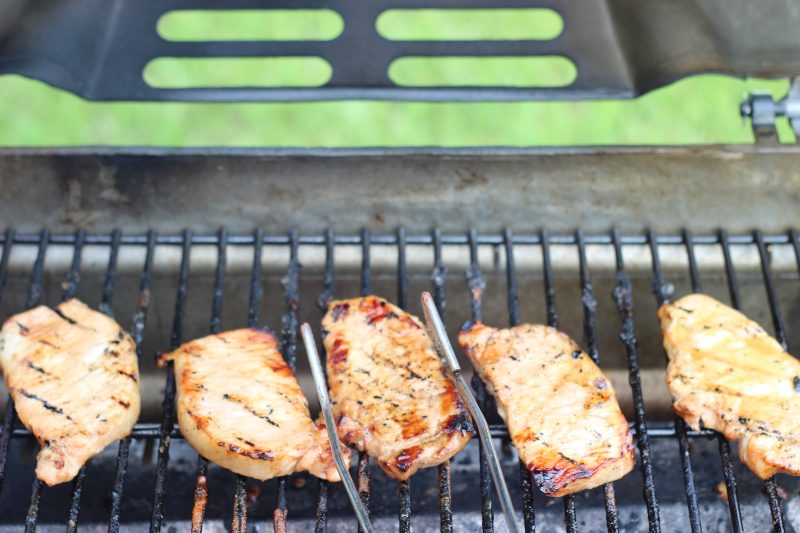 When the grill died, we missed a month of summer grilling, but thankfully we can grill out year-round here in Florida, so we will make up for lost time, I'm sure.
As soon as we got it set up at home, we wanted to grill right away.
This is one of the easiest weeknight meal options you can find. These Grilled Teriyaki Pineapple Pork Chops were plated in under 30 minutes, start-to-finish. Weekdays are so hectic, and I don't always have a ton of energy for cooking, so I love to have recipes like this that are simple and quick to prep. It also doesn't require a ton of ingredients. It made for an excellent weekday dinner.
This dish dresses up nicely for easy entertaining too, or if you're having friends over on the weekend! That's another beautiful thing about it – it's versatile!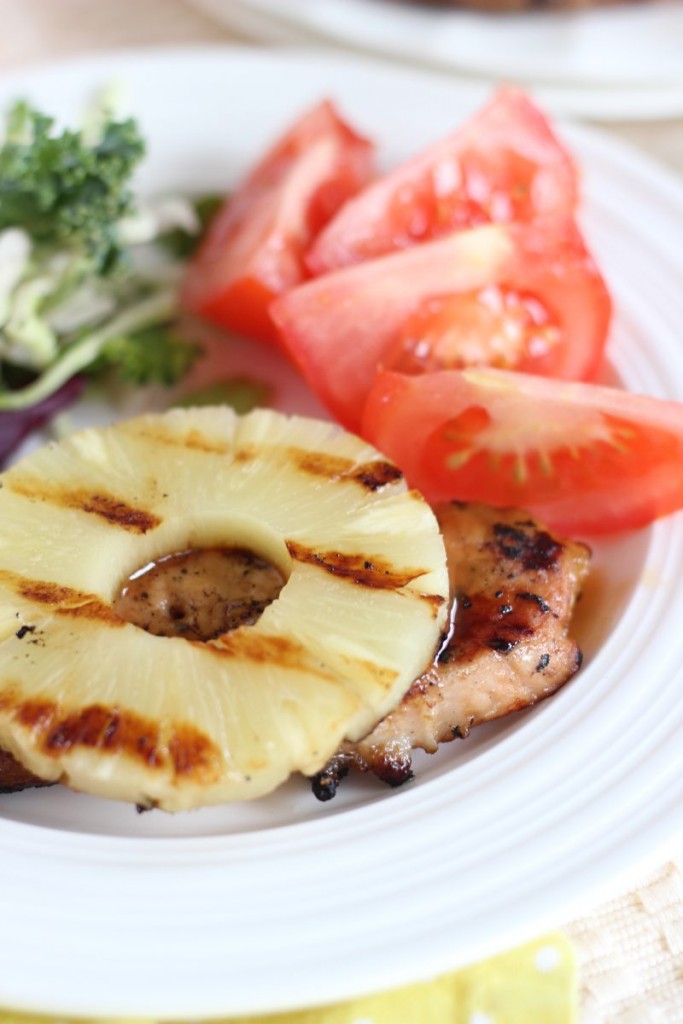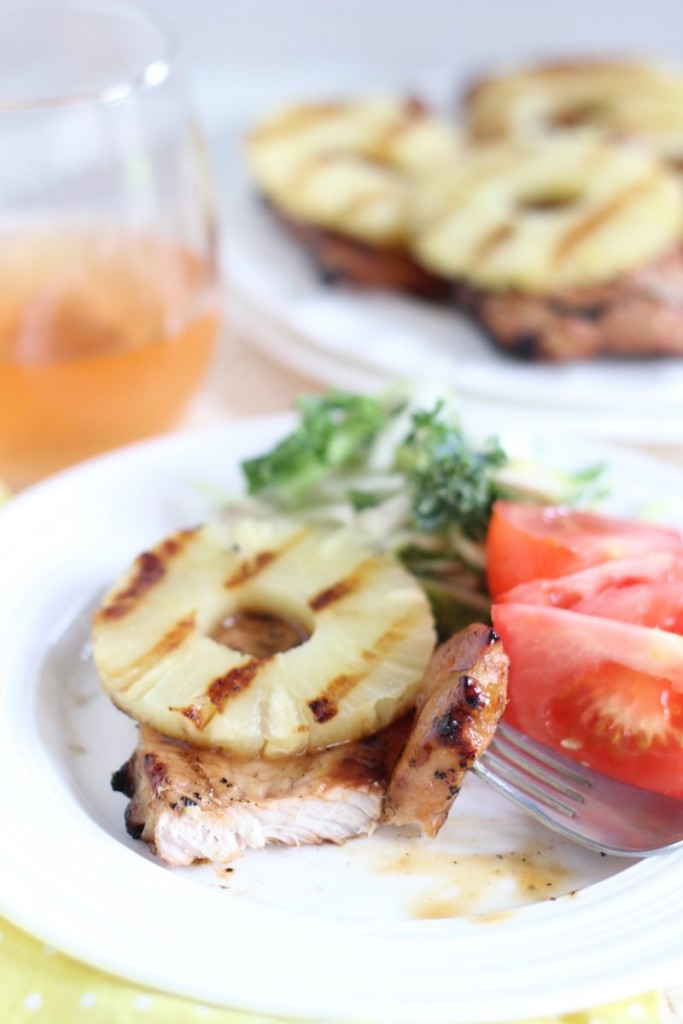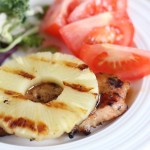 Grilled Teriyaki Pineapple Pork Chops
Teriyaki sauce, pineapple, and juicy pork chops, make for an awesome summer cookout meal for throwing on the grill!
Ingredients
1

lb.

package Smithfield All Natural Boneless Pork Chops

1 - 10

oz.

jar prepared teriyaki sauce

1 - 20

oz.

can pineapple slices

drained well, reserve juice

1

tsp.

garlic powder

1/2

tsp.

salt

1/4

tsp.

pepper
Instructions
Place pork chops, 1/2 the bottle of teriyaki sauce (eyeball it), and the reserved pineapple juice in a large plastic container, stirring to coat.

Set aside to marinate for 10 minutes. If you have longer, then up to 2 hours is perfect!

In the meantime, combine garlic powder, salt, and pepper in a small bowl.

Remove pork chops from marinade, and discard marinade.

Sprinkle pork chops evenly with seasoning.

Grill the pork chops for 4-5 minutes on each side on a gas grill, basting them with the remaining terikyaki sauce.

Cook until a meat thermometer reads at least 145 degrees.

Let pork stand 5 minutes before serving.

Grill pineapple slices for about 1 minute on each side.

Serve pineapple slices over pork. Enjoy!