Macerated boozy peaches, with whipped cream and tender, buttery, brown sugar shortcakes! A new twist on traditional shortcakes.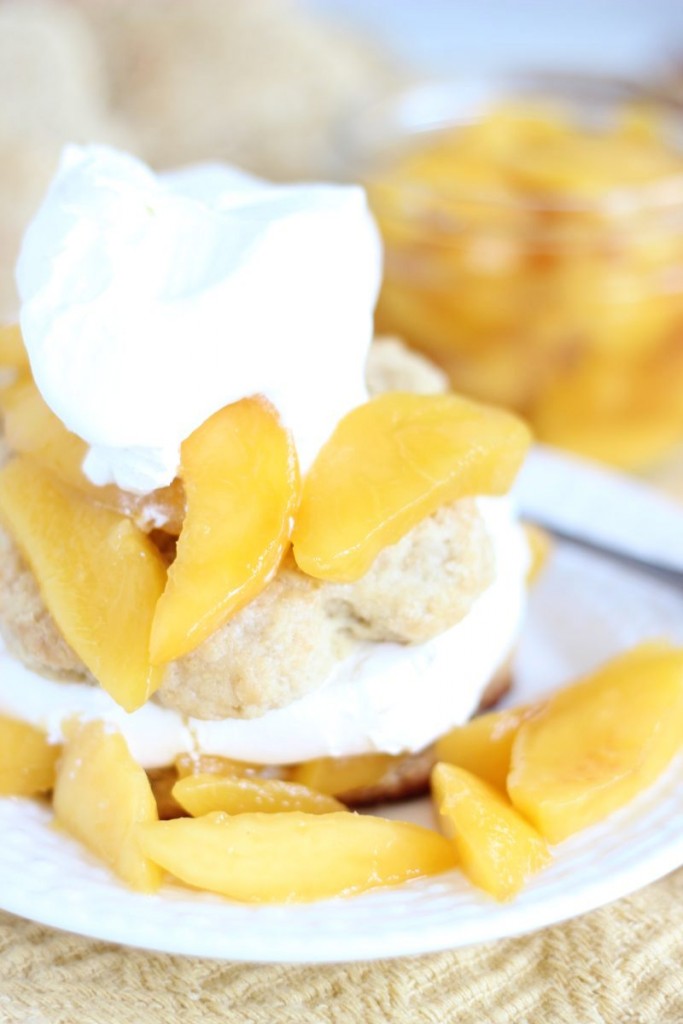 Blogging on a plane. The most effective way I can write.
I had to be up at 5am-ish to catch a 7am flight, and I had a horrible night of sleep. I'm totally exhausted and the plane is FREEZING. The coldest aircraft I've ever been on, for sure. I'm so tired, but I just know I have no chance of sleeping, otherwise I'll freeze to death.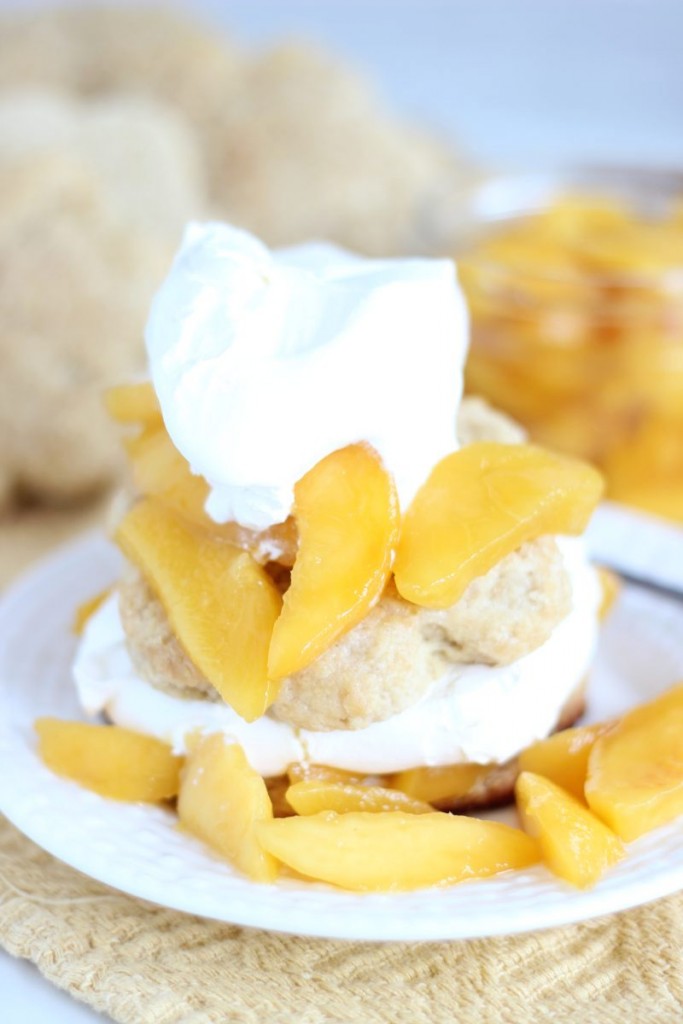 I'm sitting on my legs to keep them warm, and am losing circulation.
I have the hood up on my hoodie, sleeves covering my hands and fingers, and a neck pillow, strictly for warmth.
One grande Starbucks, two cups of airplane coffee (nasty!)… also just for warmth.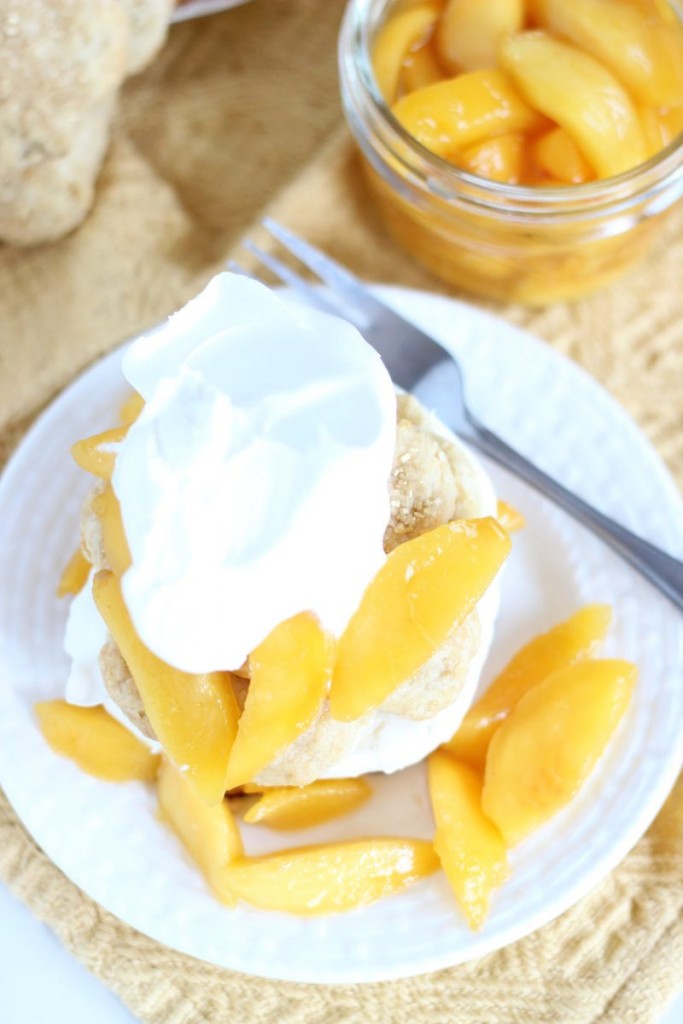 I edited pictures on my laptop while praying that it would overheat. You know how sometimes you are sweating when you've had a laptop on you for a few hours? You don't know why you feel really warm until you realize it's the laptop? It's like, stooooop making me hot. I'm actually wishing for that scenario right now.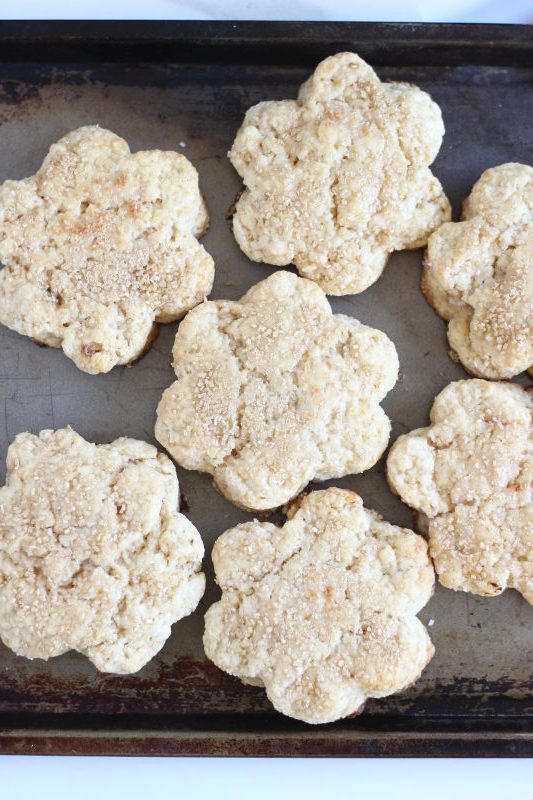 On the plus side, there's nobody else in my row, so I can edit photos in privacy without people thinking it's strange that I have 1621 pictures of dessert.
At the moment, it's hard to remember what warmth feels like, and it seems unimaginable that it's in the upper 90s outside. Plus, the heat index in FL has been out of control. There is no end to the summer heat for us here, and we won't get relief til late October.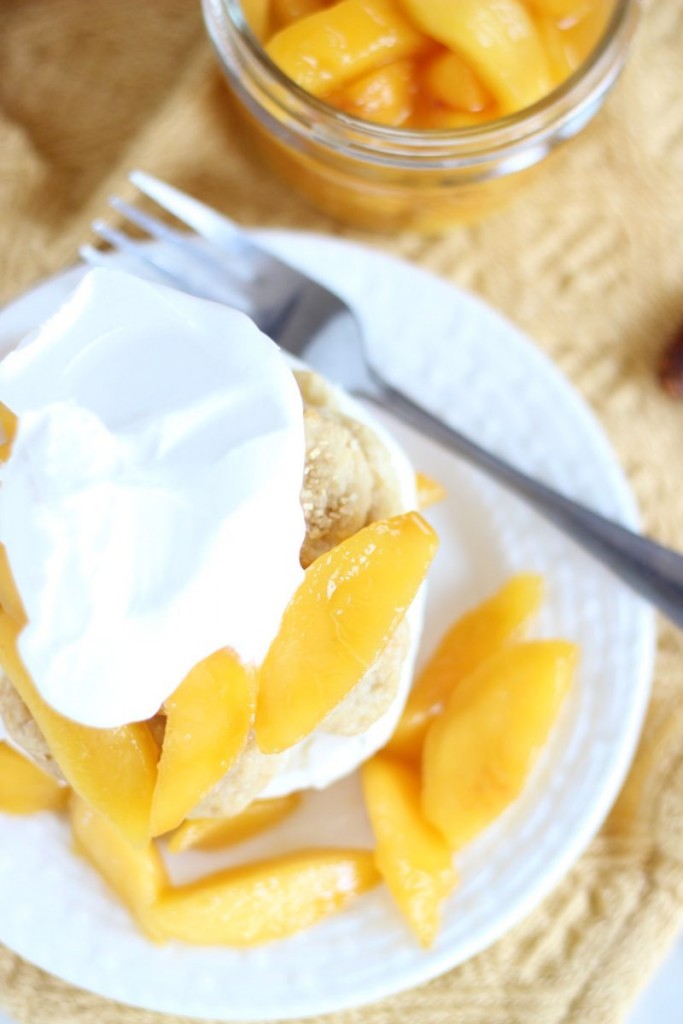 So why does it feel like summer is over?? Immediately after the 4th, it felt like summer was on its way out. I made Mixed Berry Shortcake Stars for the 4th, and planned to share these Peaches n Cream Brown Sugar Shortcakes in August as a final hurrah to summer, because August is still summer afterall, but it actually feels too late. Do you still care about shortcakes and peaches?
Try to care. The shortcakes are buttery and flaky, but made with brown sugar for extra flavor! It makes a difference, it really does. And the peaches are boozy, so that's another good reason to care. Tell me a recipe that wasn't improved upon by adding Schnapps. Uh huh, exactly.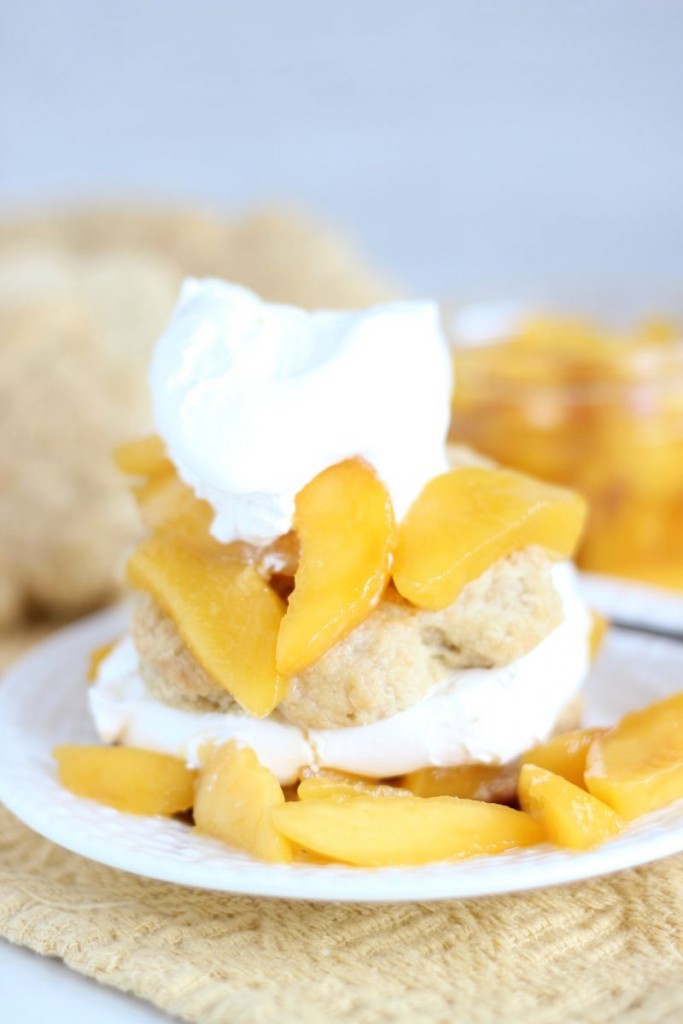 Shortcakes are like scones – a baked good that is super quick and easy to throw together. Start-to-finish time is nice and short. The fruit? Stir it with brown sugar and booze, and let it hang out for a little bit. That's all it takes. Easy, breezy summer dessert!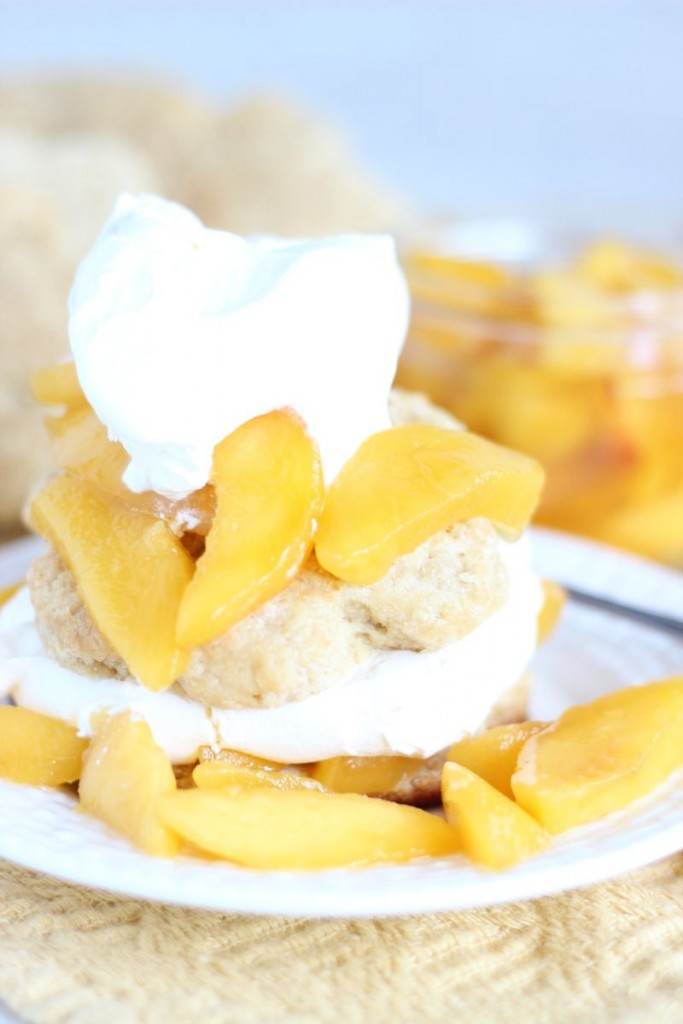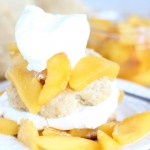 Peaches N Cream Brown Sugar Shortcakes
Macerated boozy peaches, with whipped cream and tender, buttery, brown sugar shortcakes!
Ingredients
For peaches:
6

large peaches or nectarines

peeled, pitted, and sliced

1/3

c.

packed brown sugar

3

tbsp.

peach schnapps
For brown sugar shortcakes:
2

c.

all-purpose flour

1/4

c.

packed brown sugar

1

tbsp.

baking powder

1/2

tsp.

salt

1/2

c.

unsalted butter

frozen or very cold

1/2

c.

+ 1 tbsp. cream or whole milk

1

large egg

at room temperature

turbinado sugar

for sprinkling

1 - 8

oz.

container whipped topping

thawed
Instructions
For peaches:
In a medium bowl, combine peaches, 1/3 c. brown sugar, and peach schnapps, tossing to coat.

Set aside to macerate, and prepare shortcakes.
For brown sugar shortcakes:
Line a large baking sheet with parchment paper or a silicone baking mat.

In a large bowl, whisk together flour, 1/4 c. brown sugar, baking powder, and salt.

Using a cheese grater, grate the butter into the flour mixture, and whisk or stir until the mixture resembles coarse crumbles. Alternatively, you could use a pastry blender or knife.

In a small bowl, whisk together 1/2 c. cream and the egg.

Add the egg mixture to the flour mixture, and stir until just combined. It should begin to form large clumps of dough.

Turn the dough out onto a lightly floured surface, and knead gently until dough comes together in a ball, about 6-8 times. Do not overmix.

Pat into a large disk, about 1-inch thick.

Using a flower-shaped cookie cutter or biscuit cutter, cut 6-8 biscuits.

Arrange on the prepared baking sheet, about 2 inches apart.

Brush with cream and sprinkle evenly with turbinado sugar.

Bake at 425 degrees for 12-15 minutes, or until edges are golden brown.

Transfer to a wire rack to cool, about 10 minutes.
To assemble shortcakes:
Split each biscuit in half and place bottoms on individual plates.

Spoon the peach sauce over the biscuit bottom, top with a dollop of whipped cream, cap with biscuit top, more peach sauce, and a final dollop of whipped cream.

Serve immediately.