I love a traditional snickerdoodle cookie, and I remember my Gma making them a lot when I was growing up. A crunchy vanilla sugar cookie, dusted in cinnamon and sugar. One of the best cookies for dunking in milk. All cookies fit that bill, but snickerdoodles benefited the most because of their crunchiness and sturdiness.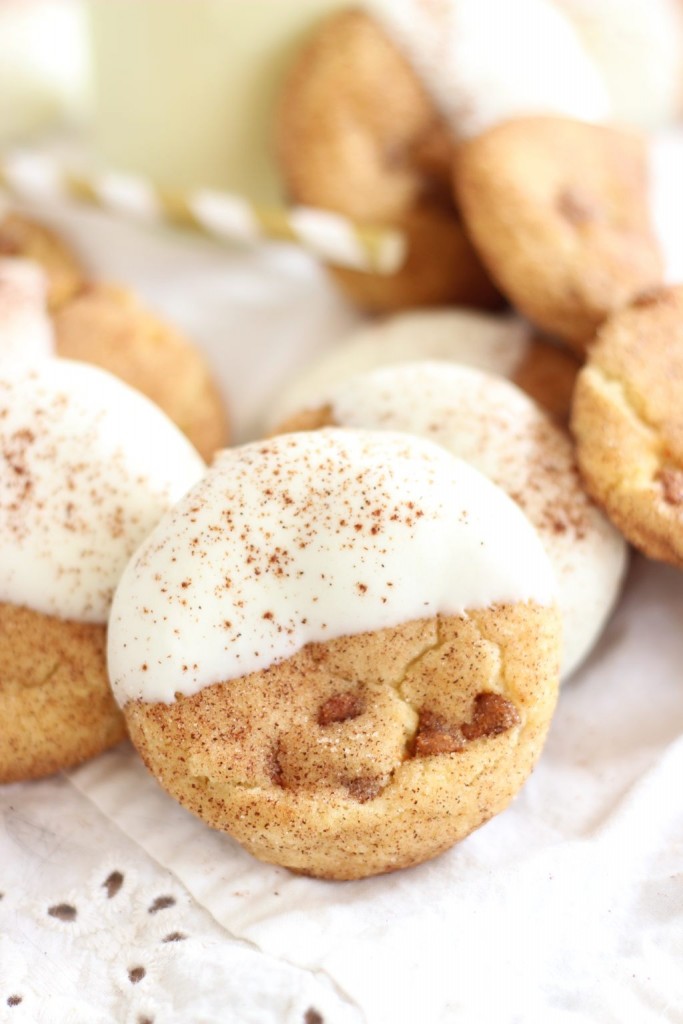 Everybody's all about chewy cookies these days, but there's still a time and place for a crunchy cookie, and that time and place is a snickerdoodle.
These are crunchy. Not chewy. Not really chewy at all. Like a classic snickerdoodle, these are crunchy and crumbly.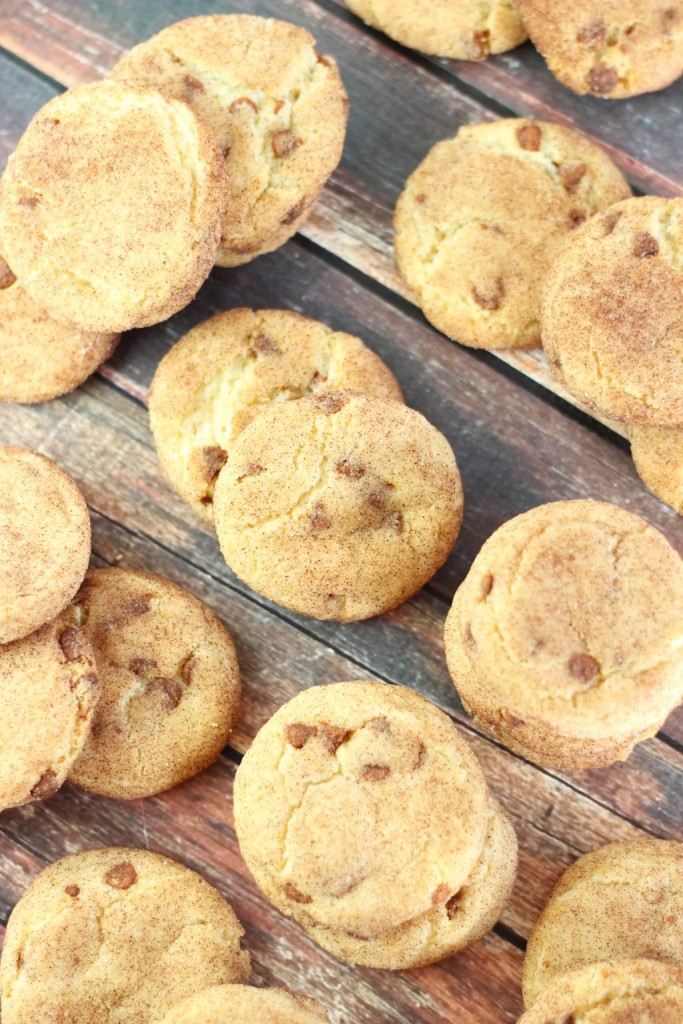 They are more special than your traditional snickerdoodle in a few different ways though.
First of all, to add more flavor to a regular snickerdoodle, some of the shortening is substituted here with butter. Even better, browned butter. Omg, yes. I'll spare you another round where I ramble on about my love for brown butter. There is nothing better than that stuff, and I brown my butter in recipes at almost every opportunity!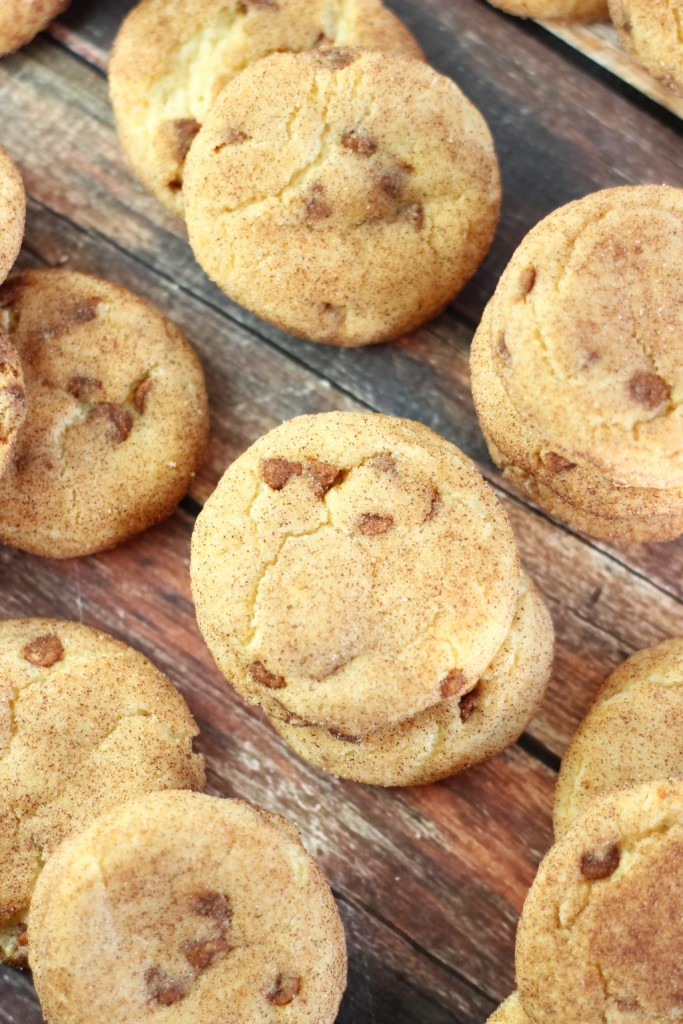 The brown butter adds caramel-like richness and nuttiness to the dough.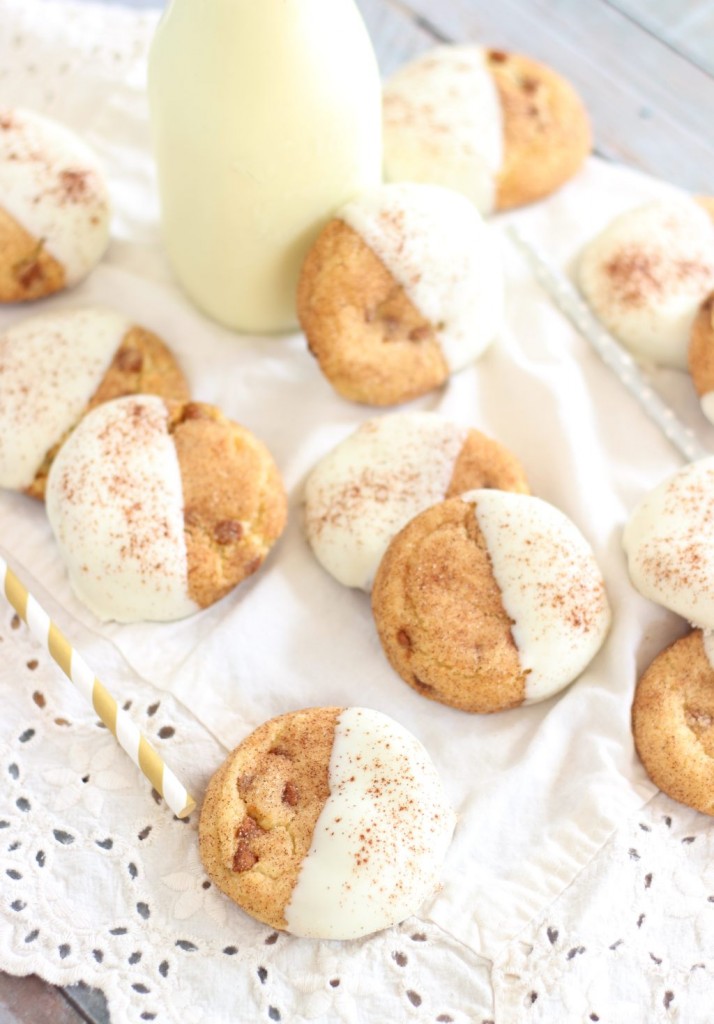 I also added cinnamon chips. I was a skeptic about those little nuggets a few years ago, but they've become one of my favorite baking chips. A cookie whose flavor is built upon cinnamon and sweetness begs for cinnamon chips to be thrown into the dough. Cinnamon chips are little, and it's great because they melt, spread, and seep right into the cookie. They sort of disappear into the cookie, so you get bits of cinnamon goodness everywhere.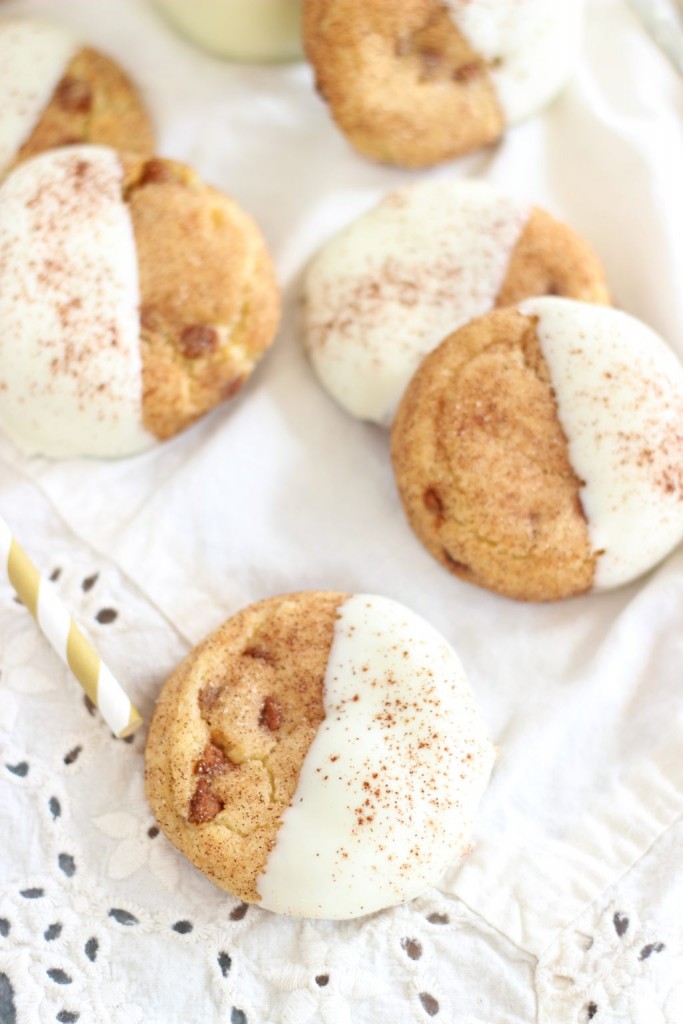 Lastly, these get a white chocolate bath. A favorite way to elevate any cookie – dunk it in chocolate. Whatever kind of chocolate, who even cares – it's chocolate. Just dunk it. It will only make it better.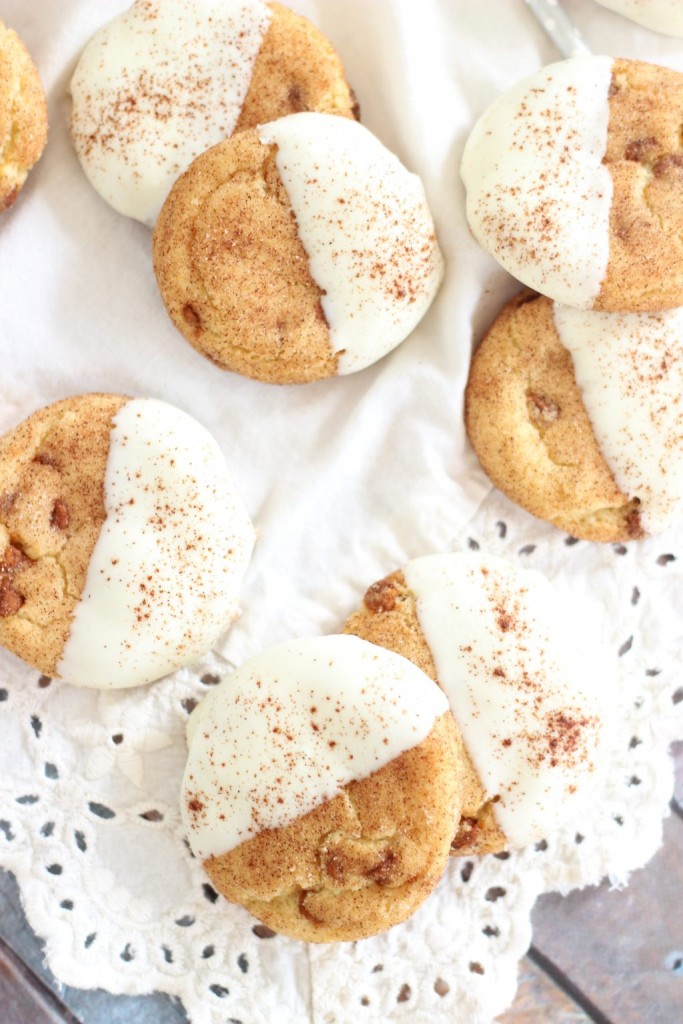 These are next-level snickerdoodles. That's my new favorite way to describe recipes because I've run out of other options: next-level. But it's true.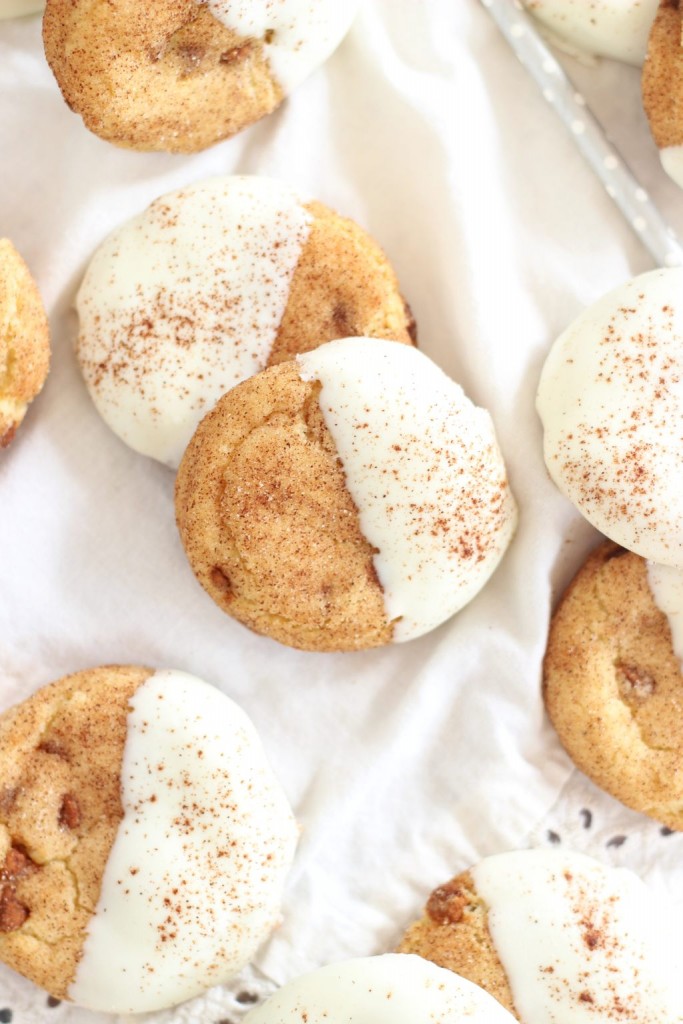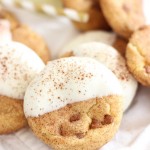 White Chocolate-Dipped Brown Butter Snickerdoodles with Cinnamon Chips
Brown butter snickerdoodle cookies with cinnamon chips, and a white chocolate bath.
Total Time
1
hour
10
minutes
Ingredients
1/2

c.

butter

browned, cooled

1

c.

shortening

2

c.

sugar

3

eggs

2

tsp.

vanilla

3

tsp.

cream of tartar

2

tsp.

baking soda

3 1/2

c.

flour

2

c.

cinnamon chips

1/3

c.

sugar

2

tsp.

cinnamon

1

tsp.

pumpkin pie spice

12

oz.

white baking chocolate

coarsely chopped, or melting wafers
Instructions
In a large mixing bowl, beat together the cooled brown butter, shortening, sugar, eggs, and vanilla, until combined.

In a large bowl, combine cream of tartar, baking soda, and flour.

Add the flour mixture to the mixing bowl, and beat until just combined.

Fold in the cinnamon chips.

Chill dough for at least 2 hours or overnight for optimal cookies - they will be much thicker if the dough is chilled.

In a small bowl, combine sugar, cinnamon, and pumpkin pie spice.

Scoop the dough by tablespoonfuls and roll into balls.

Roll each ball into the sugar-spice mixture before placing on baking sheets lined with parchment paper or silicone baking mats.

Bake at 375 degrees for 13-14 minutes, or until cookies look set.

Remove to wire racks to cool completely.

In a small microwave-safe bowl, heat the white chocolate at 20-second intervals until melted and smooth.

Dip half of each cookie into the melted chocolate, and return to the wire racks to set.