This shop has been compensated by Collective Bias, INC. and The Coca-Cola Company, all opinions are mine alone. #IceColdSummerMoments #CollectiveBias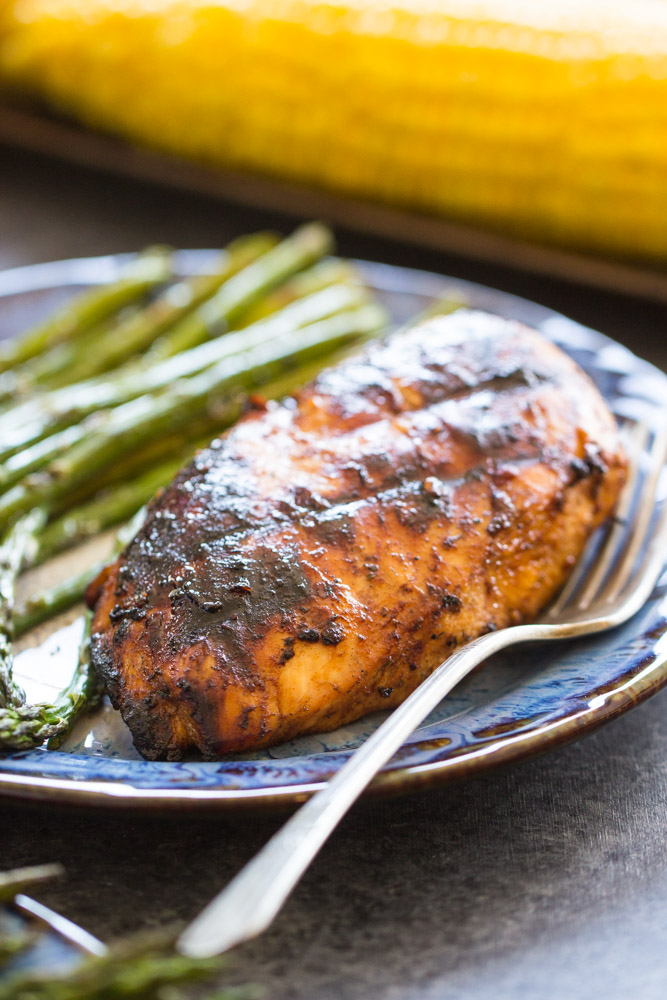 Tender and crispy grilled barbecue Coca-Cola™ Chicken recipe! Made with a Coca-Cola marinade, and an intense and potent Coca-Cola reduction syrup, this sweet, sticky, spicy Coca-Cola Chicken is my go-to meal for summer!
Hi hi hi!! It's finally that time of year. We're grilling out all.the.time now. We grill out during the winter too, but there's something particularly special about grilling out when summer is around the corner. Also, when summer actually gets here too. It's just such a special thing this time of year.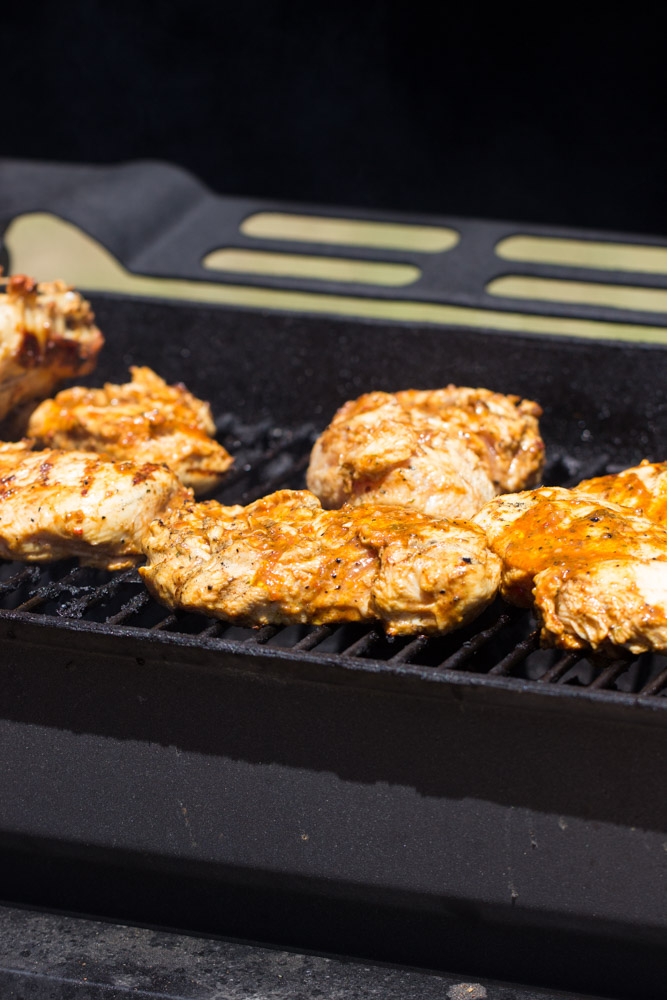 When we made this Coca-Cola Chicken over the weekend, it was 86 degrees outside, the sun was totally unbridled, and it was an especially breezy day. Perfect because the breeze was cool, and that's what you want when it's 86 degrees out. Couldn't ask for a nicer day, and there was no way we weren't going to take advantage of it on a relaxing Sunday.
We sat at our patio table out back, and there is nothing like the smell of barbecued chicken, the smell of the grill, and the smell of spring outside. Altogether, it's such a heavenly fragrance. I know that sounds weird, but isn't it heavenly? You know it is.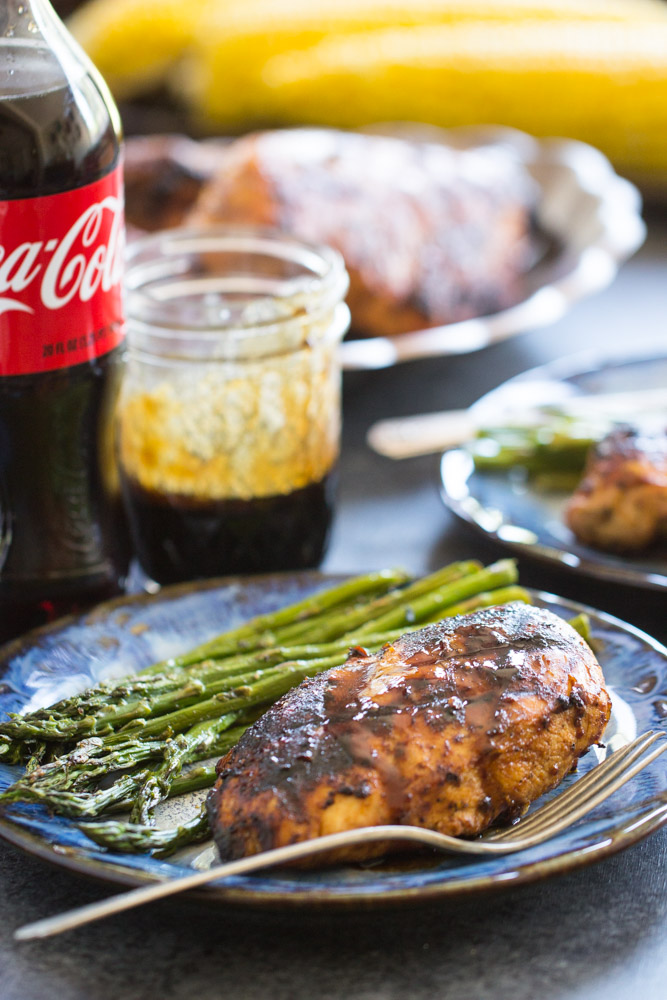 I'm looking forward to days like this all summer long. I really feel nostalgic about grilling out too, so it's all the more enjoyable for the childhood memories of my Grandpa setting up the grill to make burgers and hot dogs, and meanwhile, my brother and I would play in the backyard. I love that firing up the grill takes me back to barbecues as a kid.
I love an ice cold Coke with a good barbecued meal, and I picked up several bottles of Coca-Cola classic, as well as a Coca-Cola Zero™ with my S.O.'s name on it. I found that bottle right away, and I knew he'd appreciate it! Share a Coke is back this year with 1,000 new Share A Coke names featuring First and Last names. I saw quite a variety of names on the bottles, so you could undoubtedly find a bottle to Share an Ice Cold Coke with pretty much anyone!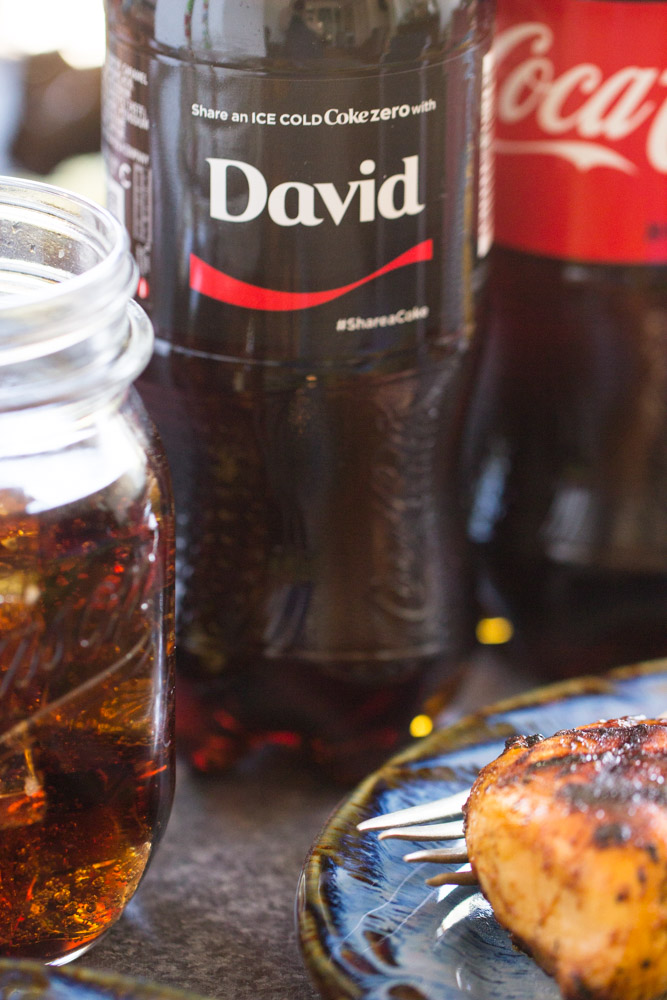 I picked them up at Target, along with a bunch of other things I needed (and some I didn't). Other than amusement parks, Target is basically my favorite place on earth. I know I'm not alone here. There's currently a 20% off Share A Coke 20 oz. bottles right now through this Cartwheel offer link!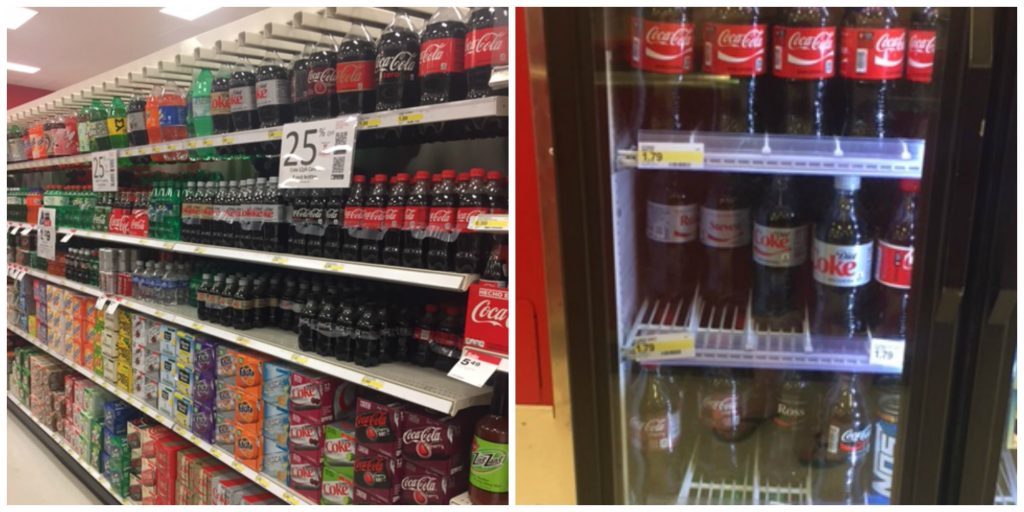 This Coca-Cola Chicken was dynamite. I cannot wait to make this recipe again, but with ribs or pork tenderloin, or like, anything. It was so, so good. I used a basic brown sugar BBQ marinade, but added Coca-Cola to it. The chicken marinated for a few hours in the fridge while I also prepared a Coca-Cola reduction syrup.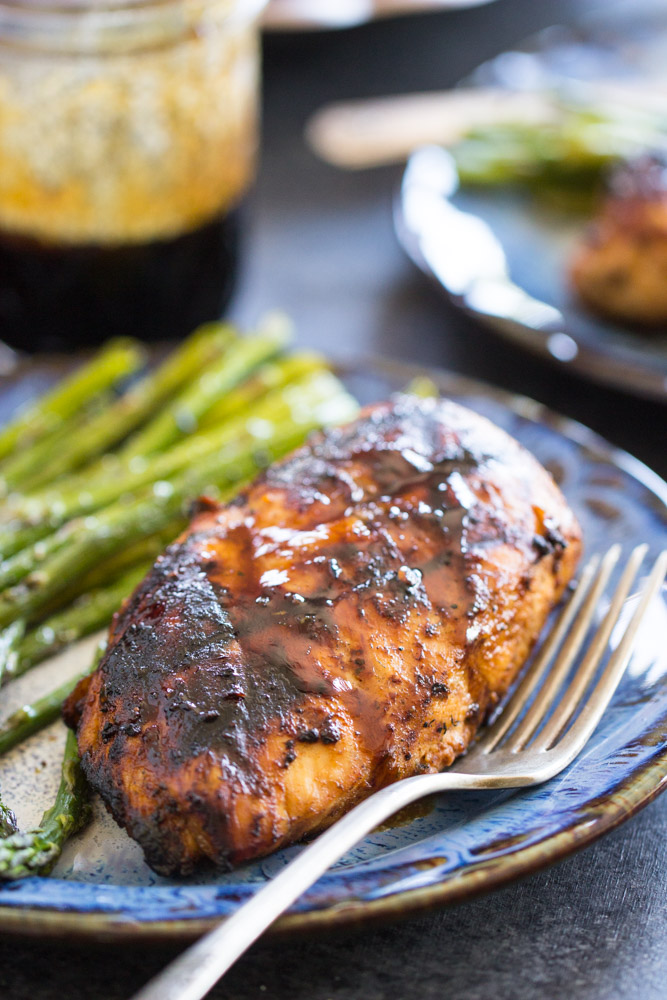 You'll basically simmer the soda for about an hour until it reduces to a syrup. It's sweet and potent with Coca-Cola flavor. To the syrup, I added paprika and red pepper flakes. The sweet, intense, Coca-Cola reduction is balanced stunningly with the heat of the red pepper. Love, love, love!
I basted the chicken with the Coca-Cola reduction while it grilled, and then topped it with a drizzle before serving too. The chicken was tender with crispy edges, and loaded with sweet, spicy, and smoky flavor. I'm looking forward to more Coca-Cola Chicken all summer long, and Sharing an Ice Cold Coke with people I care about.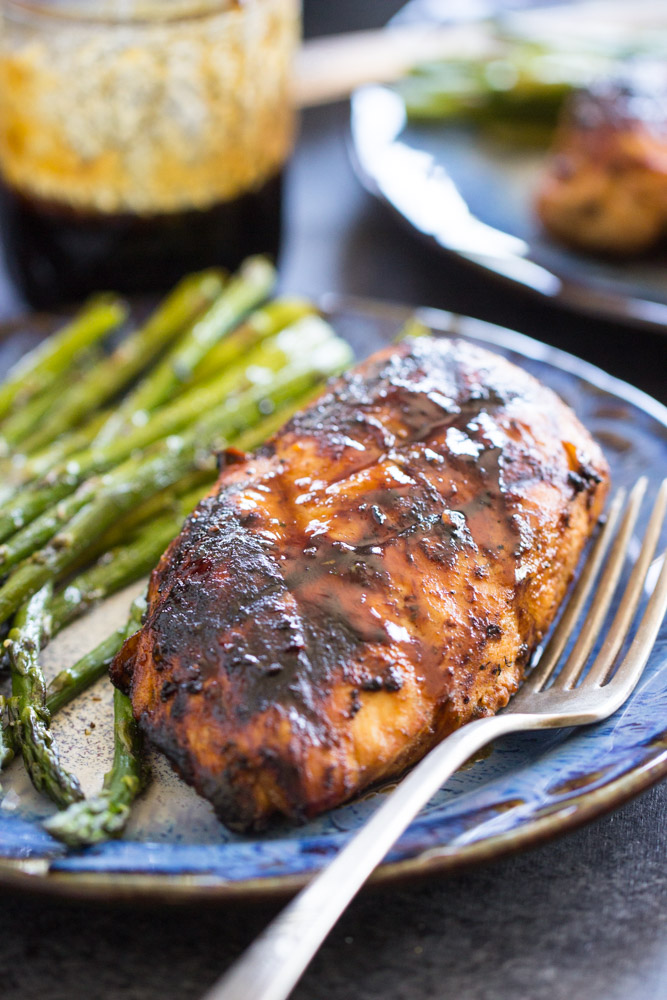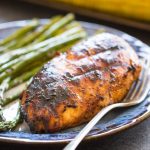 Coca-Cola Chicken
Tender and crispy grilled barbecue Coca-Cola™ Chicken recipe! Made with a Coca-Cola marinade, and an intense and potent Coca-Cola reduction syrup, this sweet, sticky, spicy Coca-Cola Chicken is my go-to meal for summer!
Prep Time
3
hours
30
minutes
Ingredients
1

packet brown sugar BBQ grill seasoning

or your favorite grill seasoning

1/4

c.

olive oil

2

tbsp.

apple cider vinegar

2 - 20

oz.

bottles regular Coca-Cola™ classic

divided

1/2

tsp.

red pepper flakes

1/2

tsp.

paprika

6

large boneless skinless chicken breasts

2

tbsp.

butter

1/4

tsp.

salt
Instructions
In a large glass bowl, whisk together brown sugar BBQ grill seasoning, olive oil, apple cider vinegar, 1/2 c. Coca-Cola, red pepper flakes, and paprika.

Set aside 1/4 c. marinade.

Add chicken breasts to remaining marinade in glass bowl, stir to coat, and cover bowl with foil.

Place in the refrigerator to marinate for about 2 hours.

Meanwhile, add remaining Coca-Cola to a large saucepan.

Bring to a simmer over medium heat.

Simmer for about 1 hour, stirring occasionally, or until it thickens into a syrupy consistency, and reduces to about 1/2 cup. As the soda reduces, it will need more attention and stirring. It takes a while to significantly reduce, about 45 minutes, but then reduction happens quite quickly. Pay particular attention to the soda during the last 10-15 minutes of the reduction process.

Whisk in butter and salt.

Remove from heat, and carefully pour into a jelly jar or heat-proof glass jar.

Add reserved marinade to the Coca-Cola reduction, and stir to combine.

Remove chicken from refrigerator, and discard that marinade.

Grill chicken for 5-7 minutes on each side, basting with Coca-Cola mixture, or until internal temperature reads 165 degrees Fahrenheit.

Serve!
For more inspiration on Sharing an Ice Cold Coke this summer, visit here!