Thank you JaM Cellars for sponsoring this post. Looking for Butter Chardonnay or JaM Cabernet near you? Check out our Store Locator! Just pop in your zip code.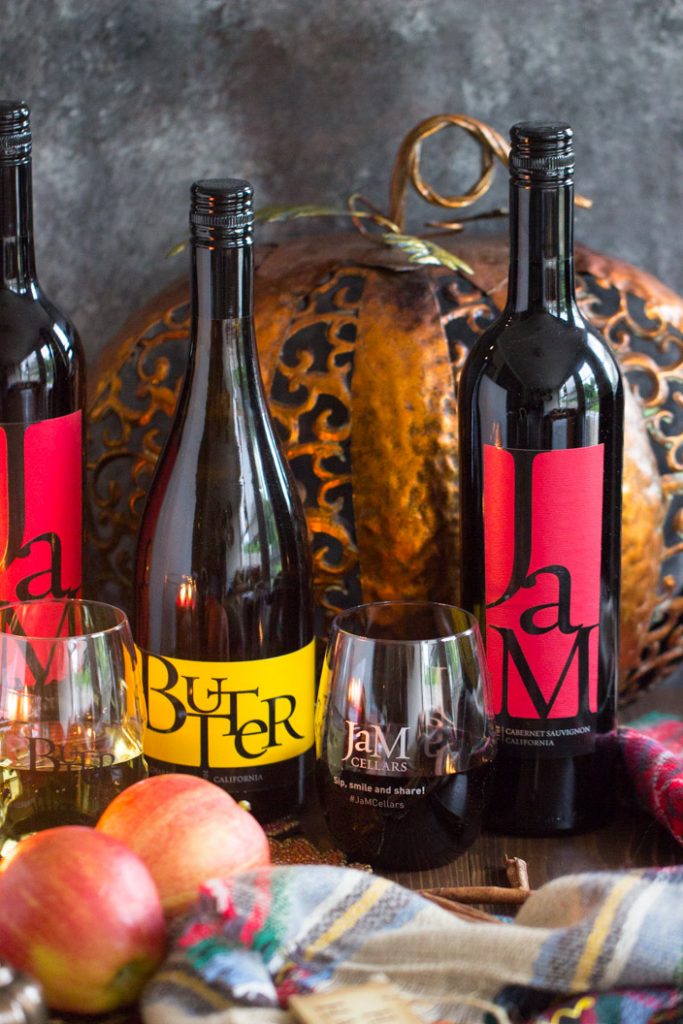 Good morning! As I said earlier this week, I've been baking up a storm in the kitchen to get fall recipes ready for you. I'm a little behind schedule starting to post them, but what else is new? I thought that before we officially kick off fall-themed recipes, I would share a list of 'fall favorites' with you. Doesn't that sound fun??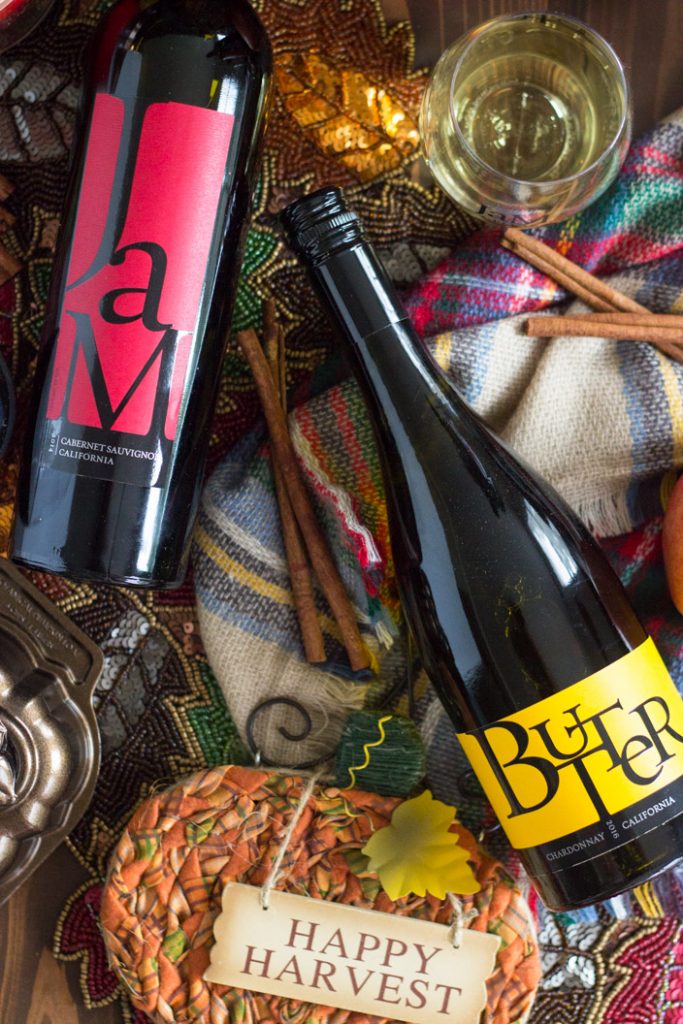 I feel like fall is EVERYONE'S favorite season. There really is something special about it. Sure, people love summer too (unless you're in Florida), but they still seem to love fall more. It's just uniquely different than the other seasons, and in all the good ways. So let's chat: what are your favorite things about fall? I want to know because I'm putting together a fall bucket list of all the things I want to accomplish this season, and I'd love to hear your thoughts!
What's on your fall bucket list or "must-do" list for the season? Hay rides? Apple-picking? Certain recipes to make? Do share!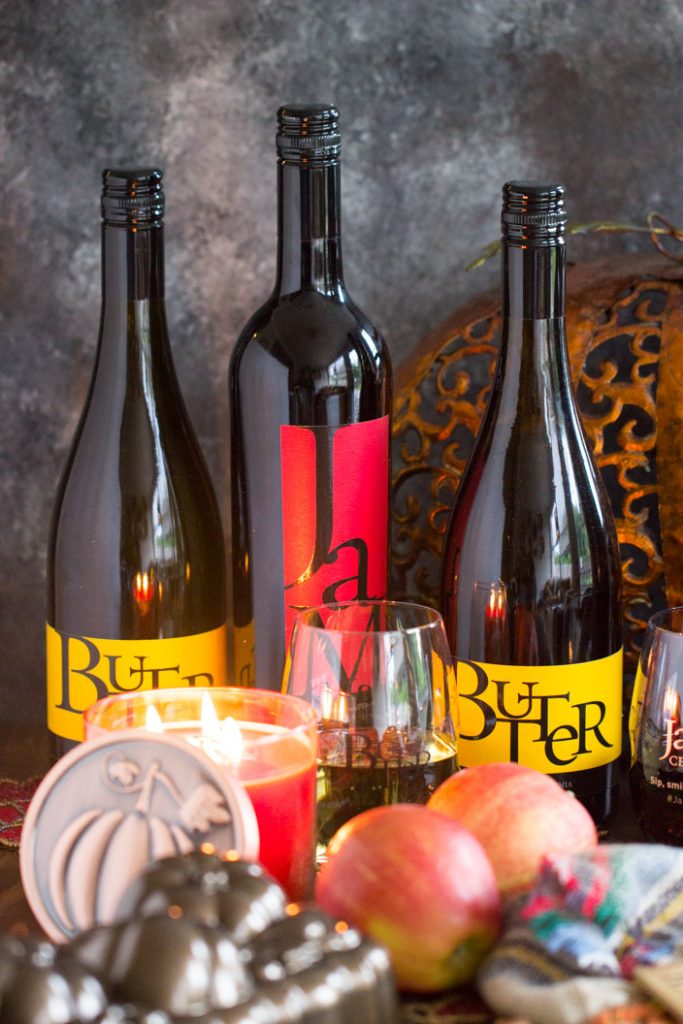 In the meantime, let's start with beverages. My favorite fall beverages will include your usual suspects: hot chocolate, apple cider, and wine. Yes, wine. Everything I crave shifts with the seasons, and it even includes wine.
I consider it a personal mission in life to find every gem of a bottle under $20, and I found a few new EXCELLENT ones. JaM Cellars wines won't hurt your wallet, and you'll be deeply rewarded with deliciousness!
JaM Cellars was founded by Napa Valley vintners John and Michele, who are the "J" and the "M" in JaM. I love that. So clever! They create wines with a style that you can enjoy anytime, whether it's a special occasion, as an everyday table wine, for celebrations, or just days of the week ending in "y". 😉 They follow the traditions of California winemaking and create wines that are rich, bold, and luscious, and that take advantage of the qualities of their particular soil when growing grapes.
We were just in Napa in June, and I've been a fan of Napa wines since living in the San Francisco Bay Area from 2006-2008. I always seek out Napa Valley wines, and JaM Cellars bottles are total winners in my book. The brand's vision is to create wines that are high-quality, big on taste, easy to love, and are for all occasions. Also, they don't break the bank!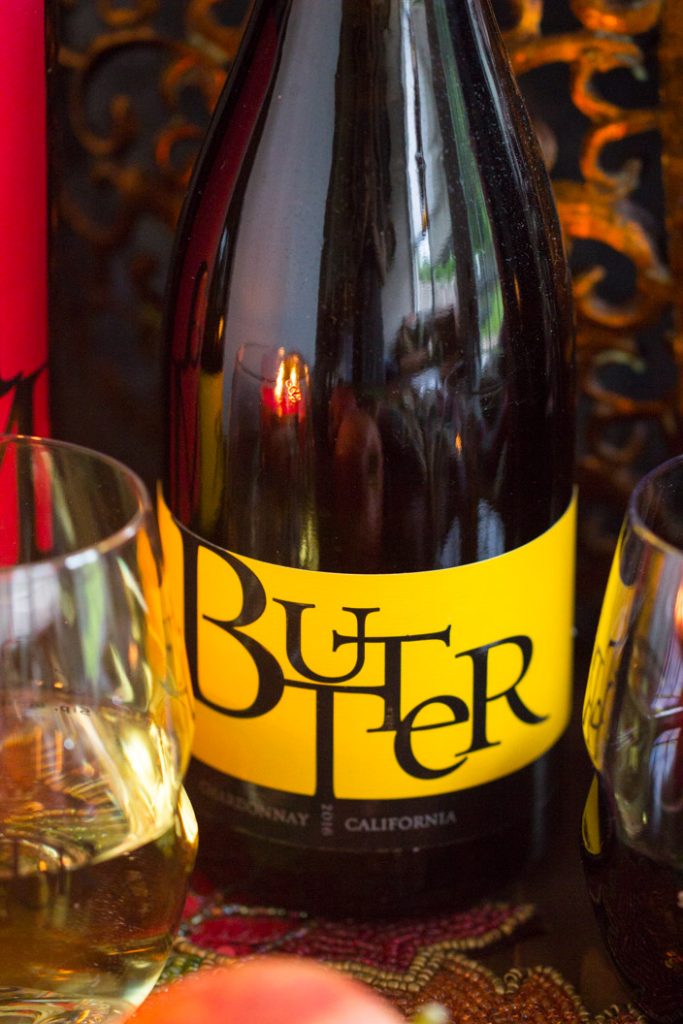 The JaM Butter Chardonnay is fabulous. It literally melts in your mouth. It's creamy and buttery,  boasts oakiness and a long, vanilla finish. It has hints of stone fruit and lemon, and JaM uses a unique blend of oak to age their wines. As the adage goes, "Everything's Better with Butter!" This is especially true with JaM Butter Chardonnay! It's under $20, and it's won numerous awards.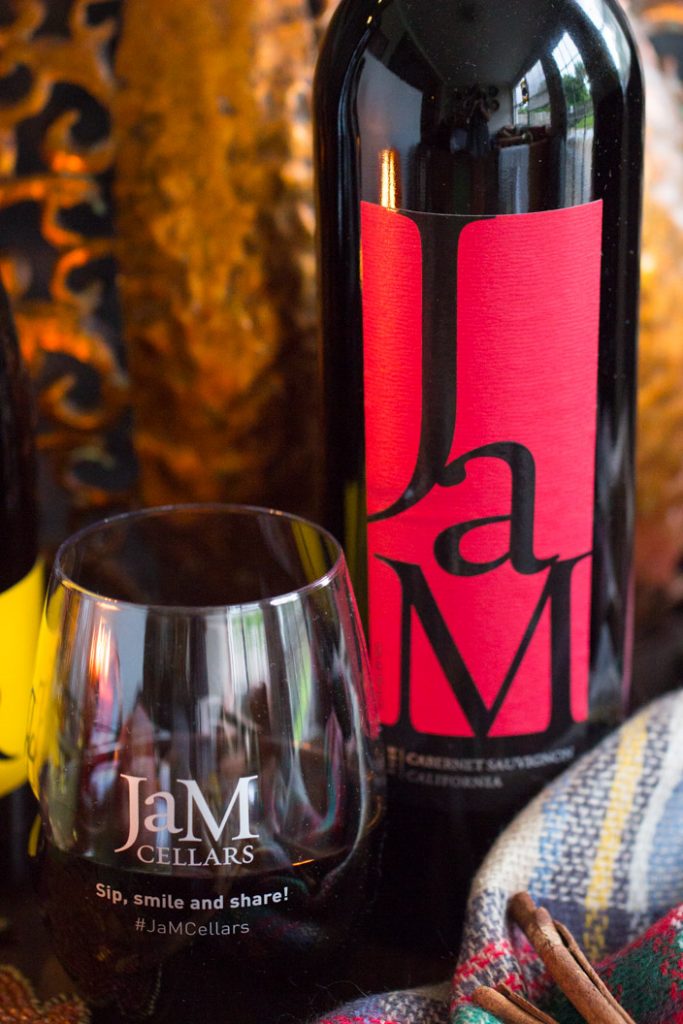 The JaM Cabernet has also won numerous awards, and it's easy to see why! I LOVE a Cabernet, and I think Napa produces some of the BEST. The JaM Cab is going to be your JaM if you love a good red. It's full of berry notes, as well as black plum, black currant, cassis, and other fruits. This wine is all about fruit harvested at prime ripeness! It's also oaky, like the Chardonnay, and has a slight touch of vanilla.
Pick up a bottle, and you won't regret it. "Fall" in love with JaM this autumn!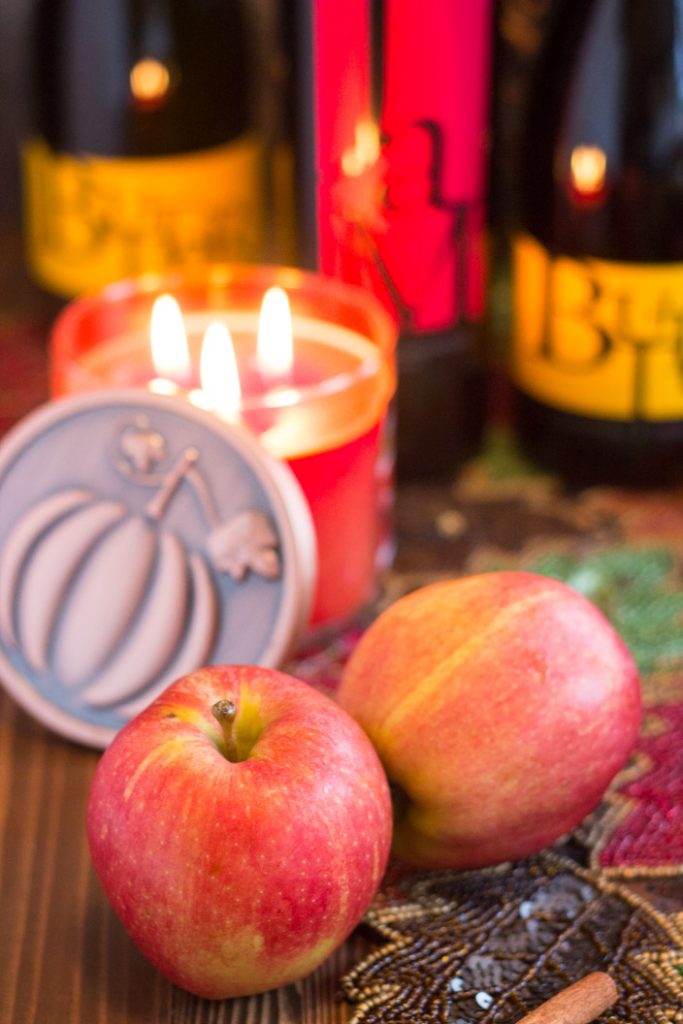 Okay, what else? Honeycrisp apples. HELLO… this is a no-brainer. Everyone loves Honeycrisps the best. I don't even care if I pay a fortune per pound, I must have them every fall!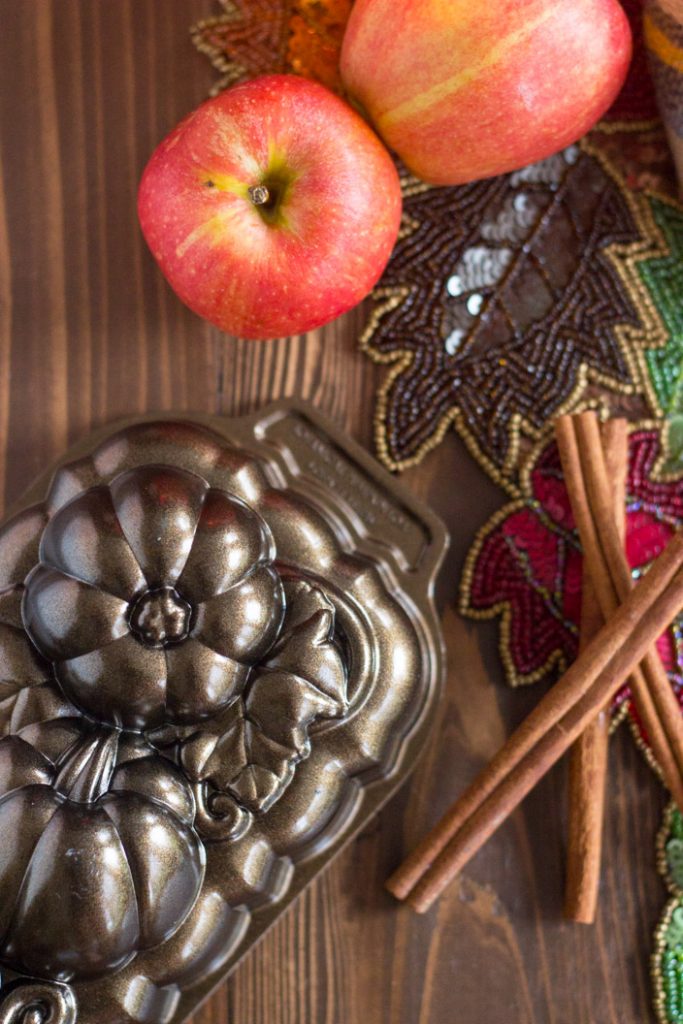 Fall baking. How obvious is this one??? Like most people that love baking, I'm fixated on apples and pumpkin this time of year. I stock up on extra bottles of pumpkin pie spice, cinnamon, ginger, cloves, and cardamom. I'll fly through those spices for the next few months! I even have a ton of fall-themed bundt pans and muffin tins. You know, they're etched with leaves and shaped like pumpkins and stuff. 🙂
Fall decor probably goes without saying too. It's always just so cute and festive.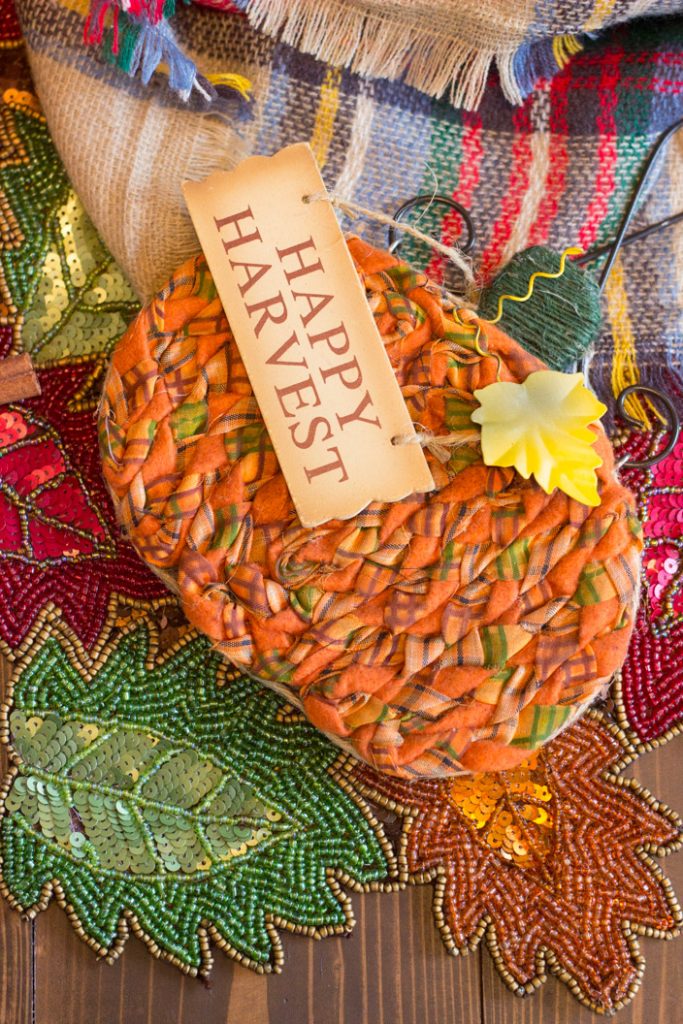 I love fall boots and booties too, but here in Florida, I don't get a huge opportunity to wear them! I still see lots of people do it here, but I feel overheated just looking at them. Lol. I stick with flip flops year-round.
It never hurts to have fuzzy slippers for fall and winter though, so chalk those up as a fave. And I finally invested in two really nice, soft, fuzzy sweaters for the season. They're the SOFTEST material I've ever felt in my life.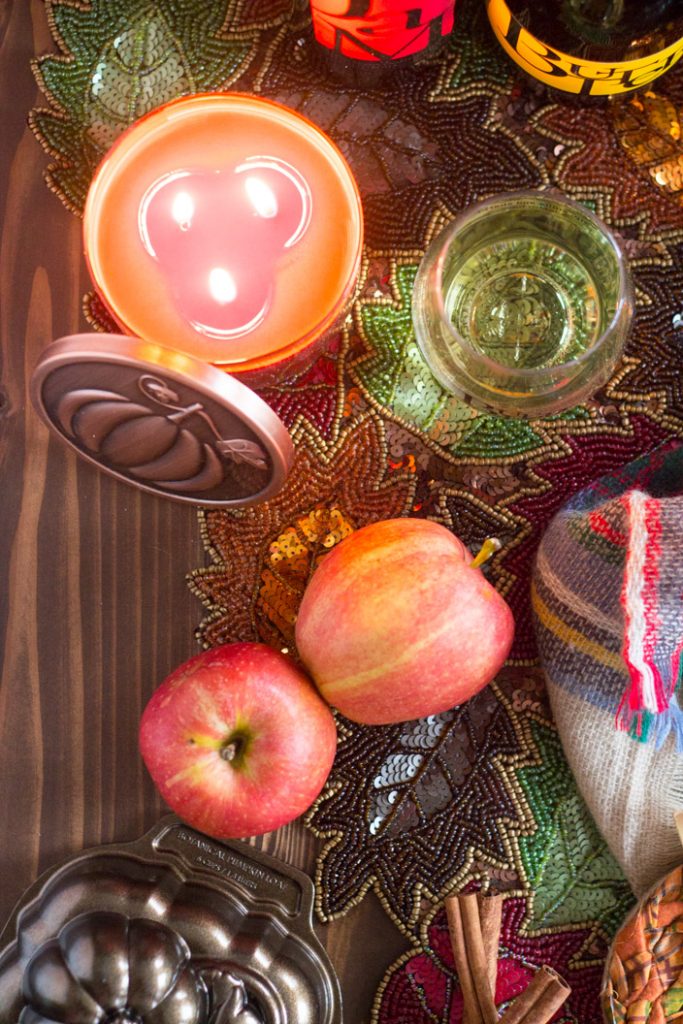 I have an enormous collection of fall scarves. They are my essential fall accessory. Whether you're in a colder climate, or here in FL, they are great for a light layer.
I may be in the minority on this one, but I don't even mind the shorter days. It brings us cool evenings, and I'm always ready for those when autumn rolls around.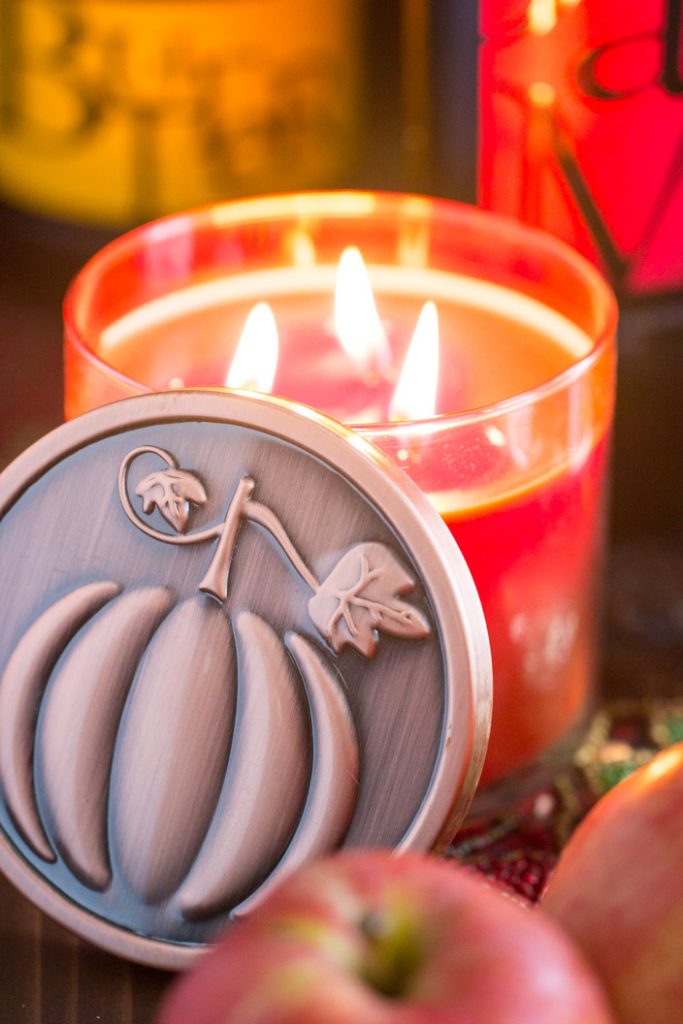 Last, I *have* to mention fall candles. I'm a person that never doesn't have a candle burning. It's probably the first thing I do when I walk in the door after work – I light a candle. This is the best time of year for candle scents, and of course I'm obsessed with all the various bakery scents that feature pumpkin and apples!
I bet you love fall too, although maybe you want summer to slow down a bit. Here's a great list of 5 ways to celebrate the last of summer – check out the list here for ways to put the brakes on feeling like summer is fading away!
To purchase JaM, you can use the store locator here! And you can follow JaM on Instagram, Facebook, and Twitter for updates!
I was selected for this opportunity as a member of CLEVER and the content and opinions expressed here are all my own.