This shop has been compensated by Collective Bias, Inc. and its advertiser. All opinions are mine alone. #MyDayWithEnergy #CollectiveBias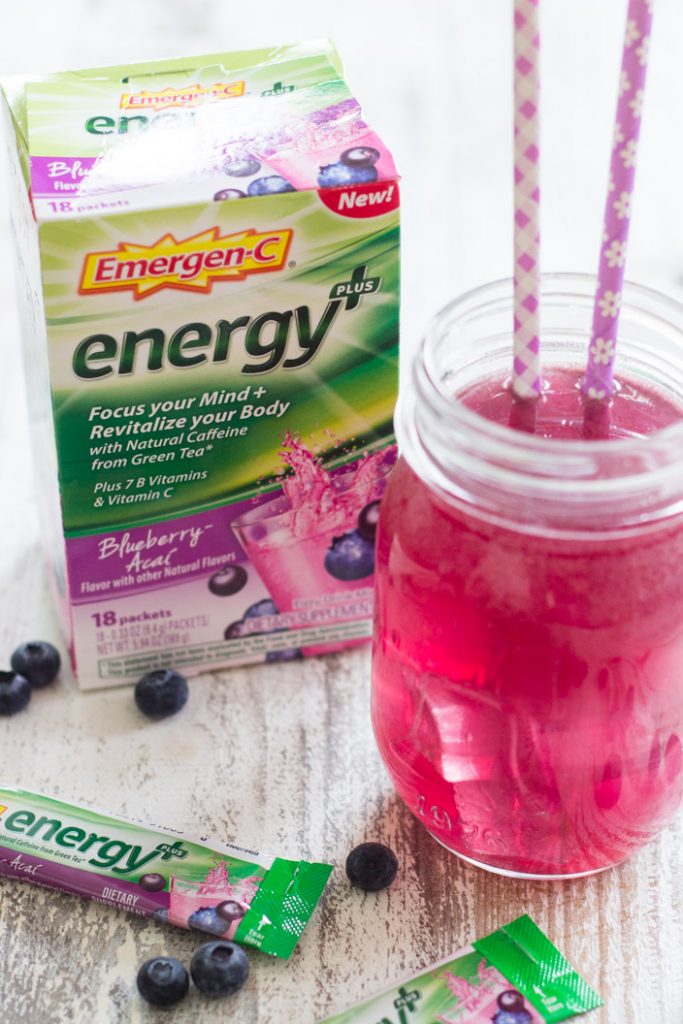 My life is just about as hectic and busy as it can get. Well, I don't have kids to chase around, but other than that, I'm super active and always on-the-go.
For my day job, I'm in and out of client offices all day long, usually with 3 or 4 appointments. At each appointment, I teach and present to large groups, so I have to be on my game at all times. It's a formal, professional atmosphere, so I need to be sharp.
I also squeeze in a workout at the gym at some point in my day. I like to get to the gym for a weight training session. I try to go over the lunch hour, but it's always a mad dash and I'm on a time crunch. If I don't fit in a workout at lunch, my S.O. and I ride our bikes at the park by our house in the evening or I jump rope for 15-20 minutes on the back patio. Sometimes it's a combination!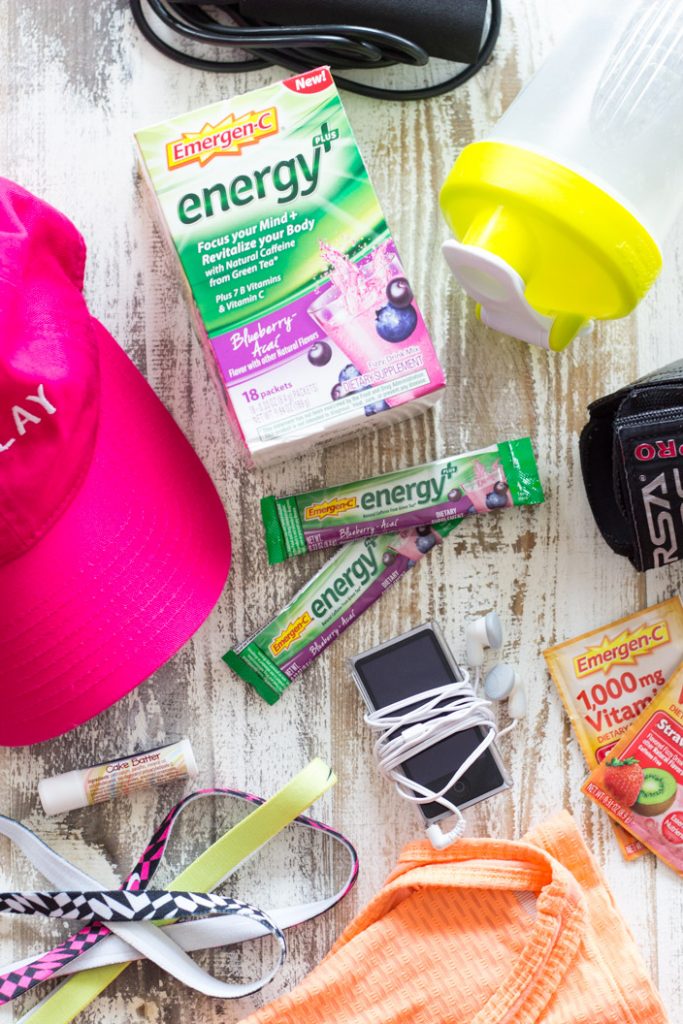 Between my day job and finding time for exercise, I also run my blog. Blogging takes so much time, dedication, and effort – I really cannot even tell you how involved it is to run a blog. I love it, but it's undoubtedly a lot of work.
I work all day, work out, and then usually I end up working most of the evening, too. We aspire to socialize on the weekends, but I often do a ton blog work on Saturdays and Sundays, as well. My plate is pretty full.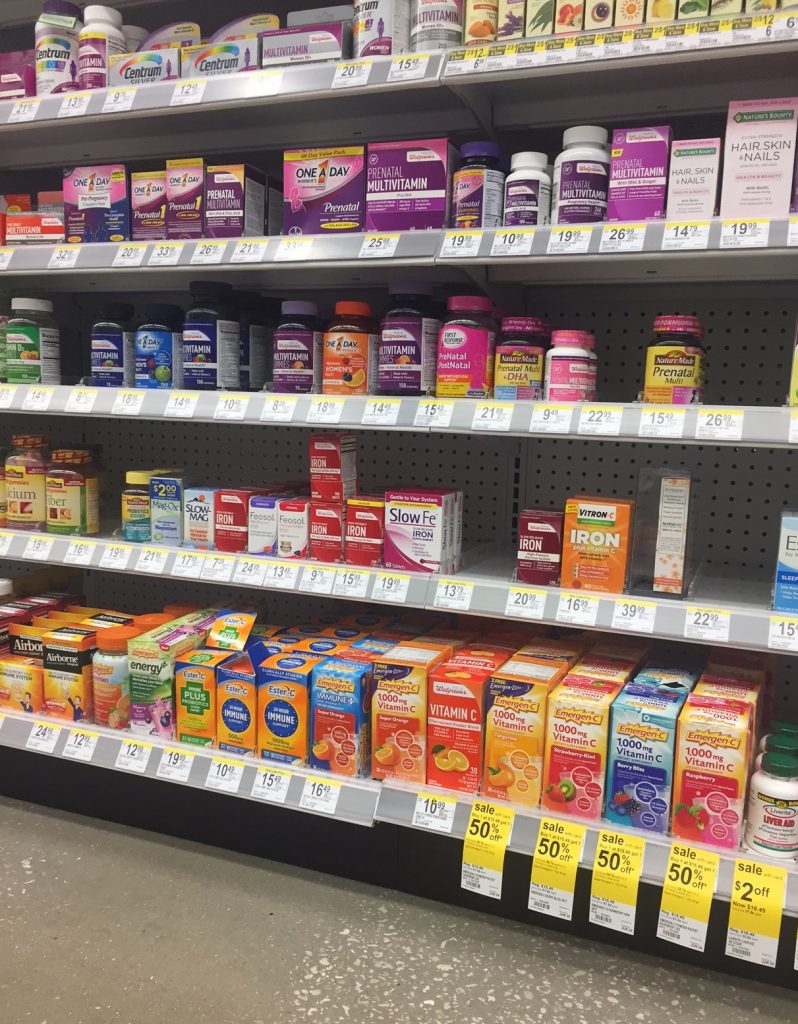 We live active lifestyles, and we are already avid users of Emergen-C® products. I was at Walgreens to pick up a few things, and I found this new Emergen-C® Energy+. This totally fits into our life in a critical way!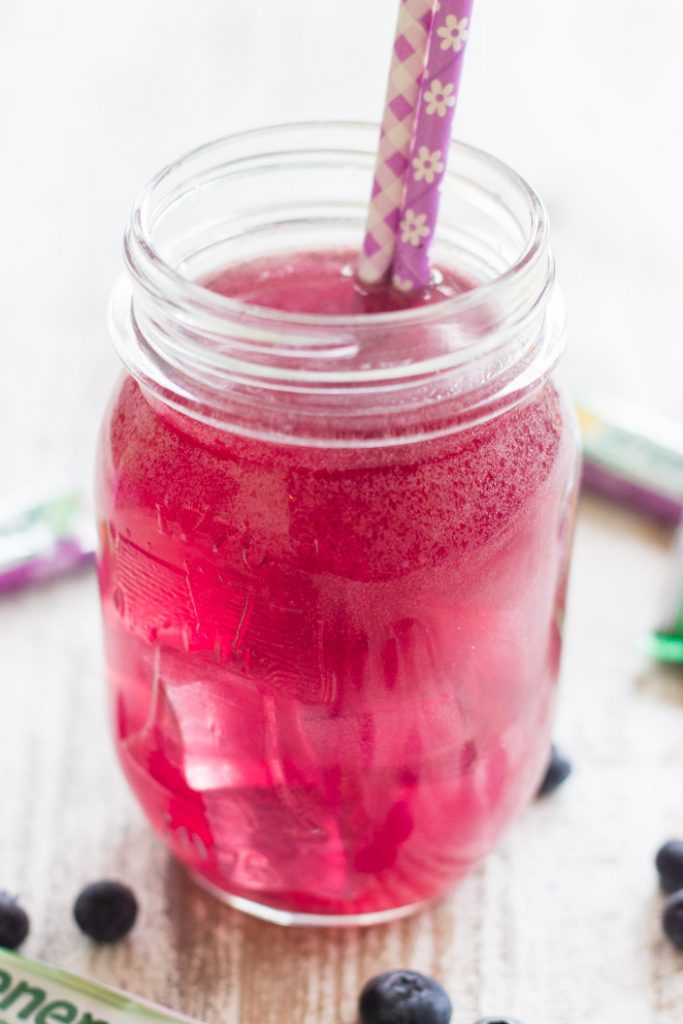 The New Emergen-C® Energy+ is a powder-packed formula with natural caffeine from green tea to focus your mind*; calcium, magnesium, potassium and other key nutrients to help replenish your body*; plus 7 B vitamins to fortify you and vitamin C for immune support.* It comes in several flavors, and I grabbed Blueberry-Açai. It's delicious, by the way. Just by adding water, you can create a refreshing, fizzy drink mix. I love that I can stash these in a bag to take with me on-the-go.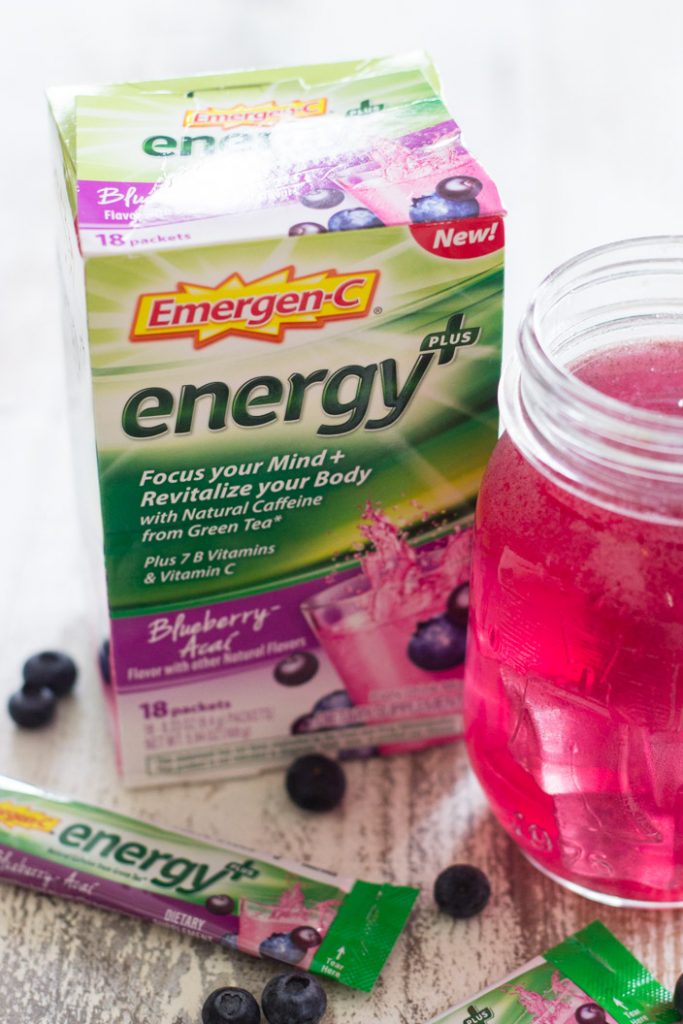 You guys know that I pack a cooler of meals and snacks to take with me every day, but what about my gym bag? I've seen "What's in my Gym Bag?" videos and posts before, and I always find them fun. I thought I'd give you a peek into my gym bag today, while we're on the subject of staying active.
What are my gym bag essentials?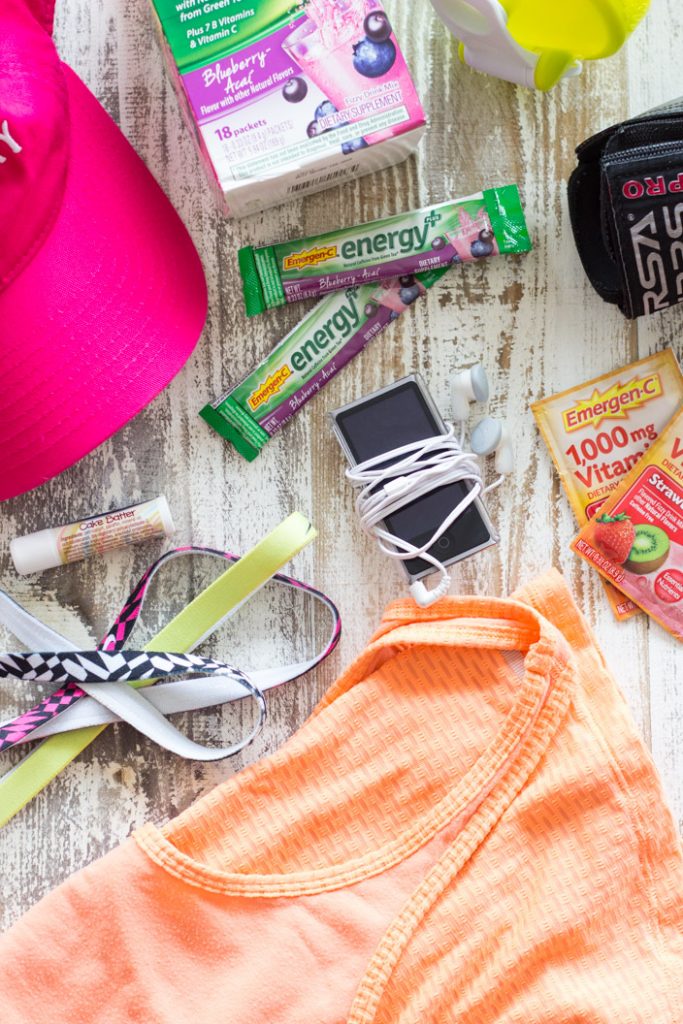 1. Jump rope: Wherever you are, you have a workout with you. I have several jump ropes to my name, and I stash them in quite a few places. I usually travel with one in my suitcase.
2. Extra socks: I don't know why I do this. It just seems like a good idea, so I have an extra pair.
3. Hair ties and headbands, for obvious reasons. 🙂 And a hat so that I can be 'incognito' on days when I don't want to be bothered. I can keep my head down and keep to myself.
4. Music, of course: I download new tunes all. the. time. New songs always give me something to look forward to when I get to the gym.
5. Grips: I try to lift pretty heavy, and I was finding that my grip was giving out before I would reach a maximum weight. Investing in a good pair of grips was a game-changer!
6. Back-up snacks: I'm NEVER without food – but you guys know this. Still, I carry some odds and ends in my gym bag, just in case. I have a few tubs of peanut butter 'to go', a spoon in a plastic bag, a protein shaker bottle, and two protein bars.
7. A towel and flip flops: for hitting the showers.
8. Sundries: Deodorant (obvi), makeup remover, lip balm, gum, ibuprofen, gummy multivitamins, and a few perfume and skincare samples that I've accumulated here and there. Samples are super handy for tucking in a gym bag.
9. Water! Must stay hydrated!
10. Emergen-C® packets. Emergen-C® Energy+ comes in portable packets that you can easily stash in your pocket or bag. It's an anytime, anywhere product for your energy and immune support needs.*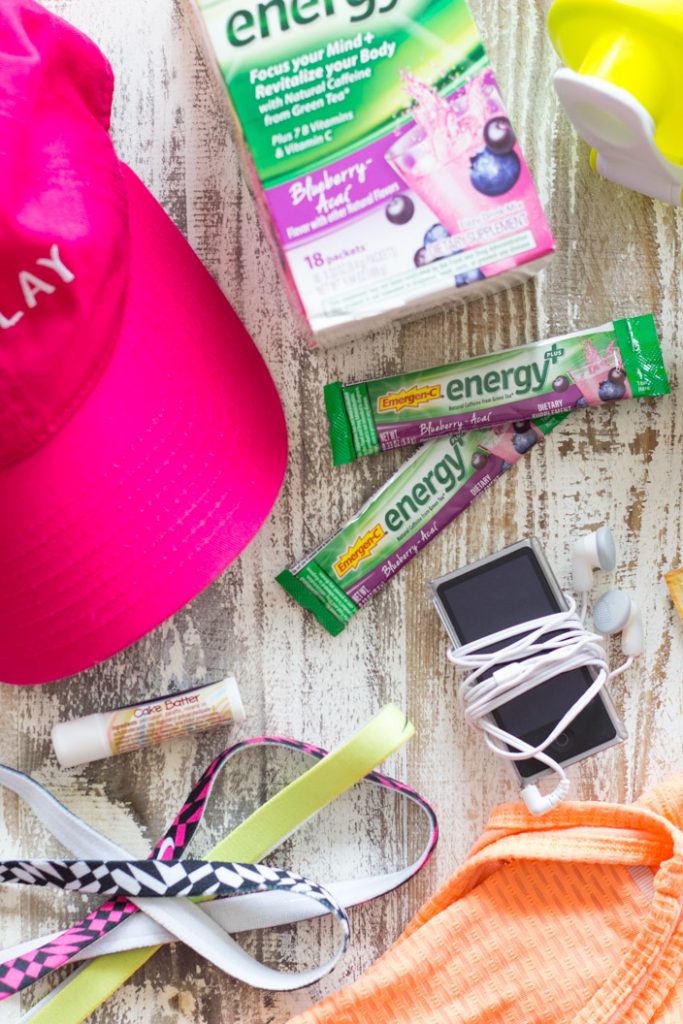 That sounds like a ton, but my gym bag is small! It all fits somehow. Believe it or not, I even left out a few things for the sake of brevity. Look how that worked out.
If your life is as busy as mine, and maybe it's way busier, give the new Emergen-C® Energy+ a try. I need to be fortified during my jam-packed days, and it's a big help!
*These statements have not been evaluated by the Food & Drug Administration. This product is not intended to diagnose, treat, cure, or prevent any disease.