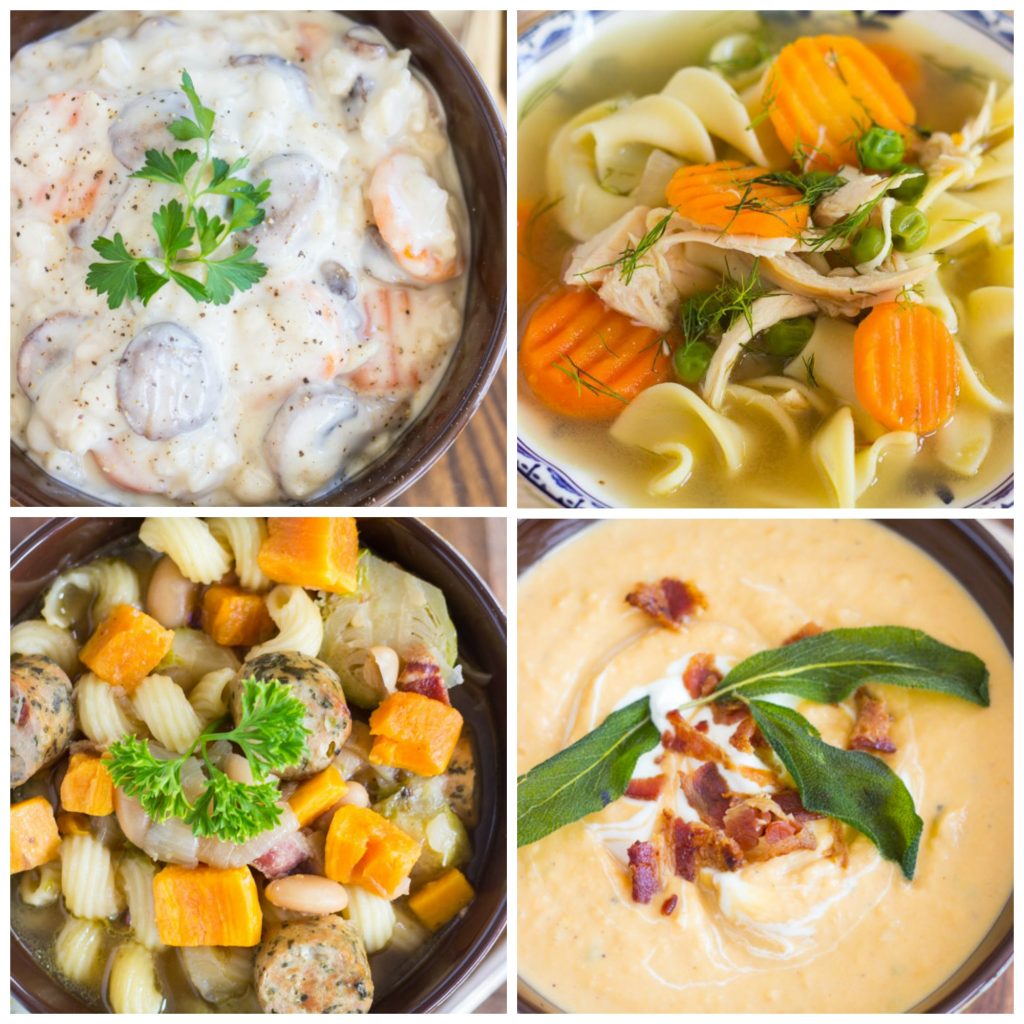 Hello! I hope you had very Happy Holidays! I am traveling back today from visiting family up north, and I noticed that the forecast in Florida is in the upper 70s and sunny for the next week or so. I'm looking forward to returning to that weather!
However, I'm at the airport, and my flight is currently 3 hours delayed… so I've got time to kill. Might as well share some recipes with you! I could've used some soup this week while I was spending time in a colder climate. And much of my family came down with a bug right after Christmas, so they may want to take a gander at some simple soup recipes.
Here's a few of my favorite simple soup recipes – hopefully they'll keep you warm & cozy this winter! If you're fighting off any cold or flu, I also hope they'll perk you up a bit.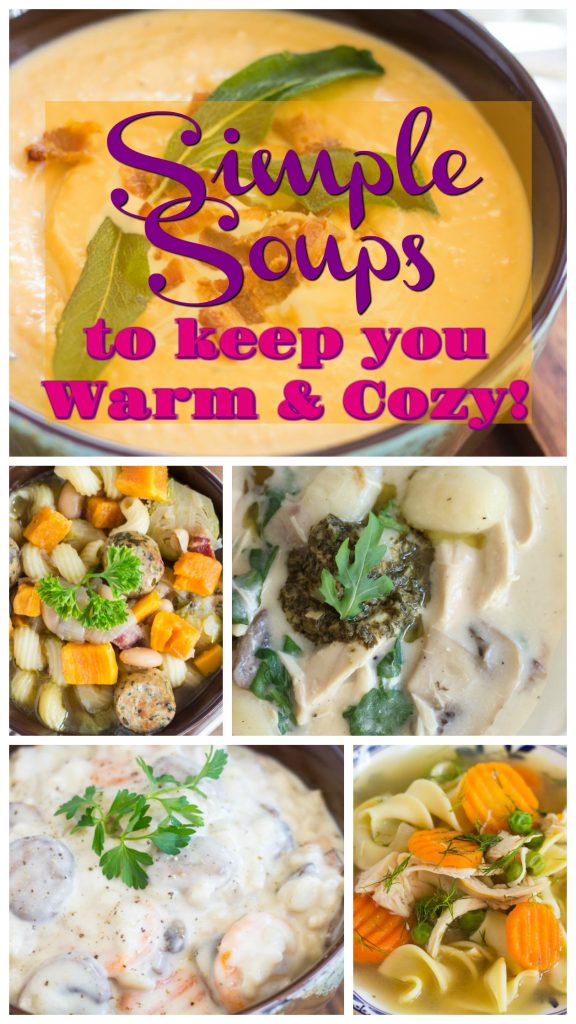 Simple Soup Recipes to Keep You Warm & Cozy!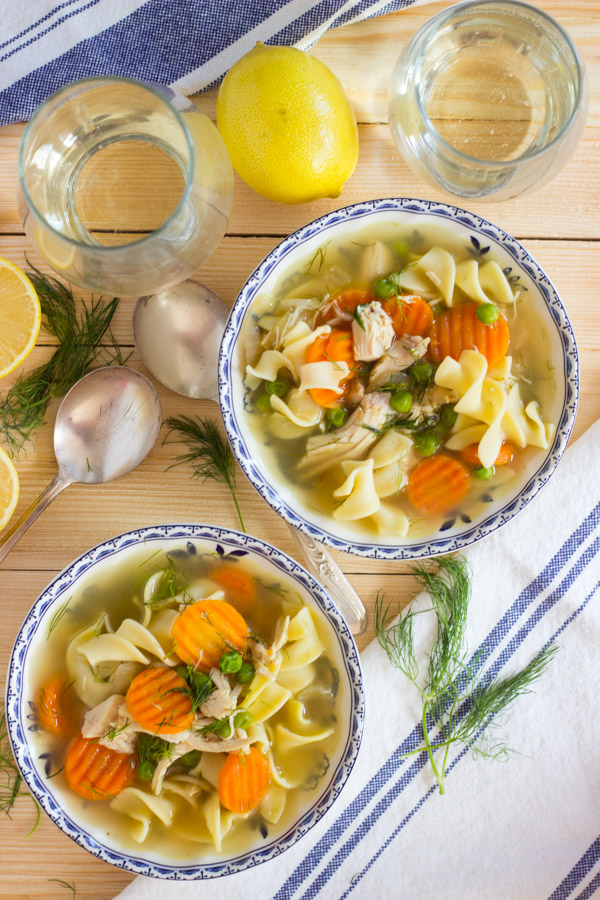 Lemon Dill Chicken Noodle Soup: Good ol' chicken noodle soup is probably my #1 fave, and I love how the addition of a few simple ingredients gives a nice spruce-up to a classic recipe. The lemon and dill are easy enough to add, and it gets a big facelift.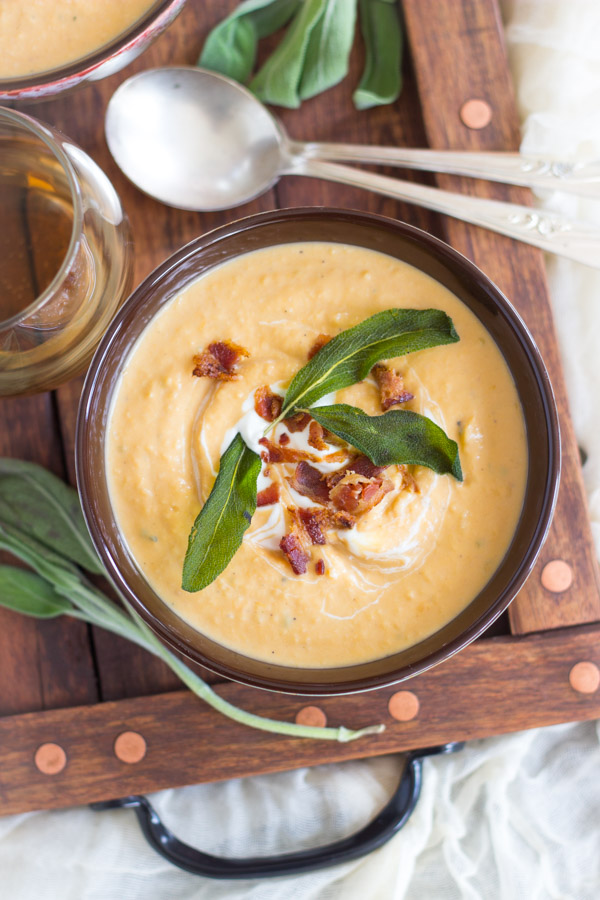 Sweet Potato White Bean Soup with Bacon & Crispy Sage: A creamy, pureed veggie & bean soup, it's filling and warming, and the bacon adds a salty touch. Crispy sage is like potato chips… you can eat just one fried sage leaf… you'll see.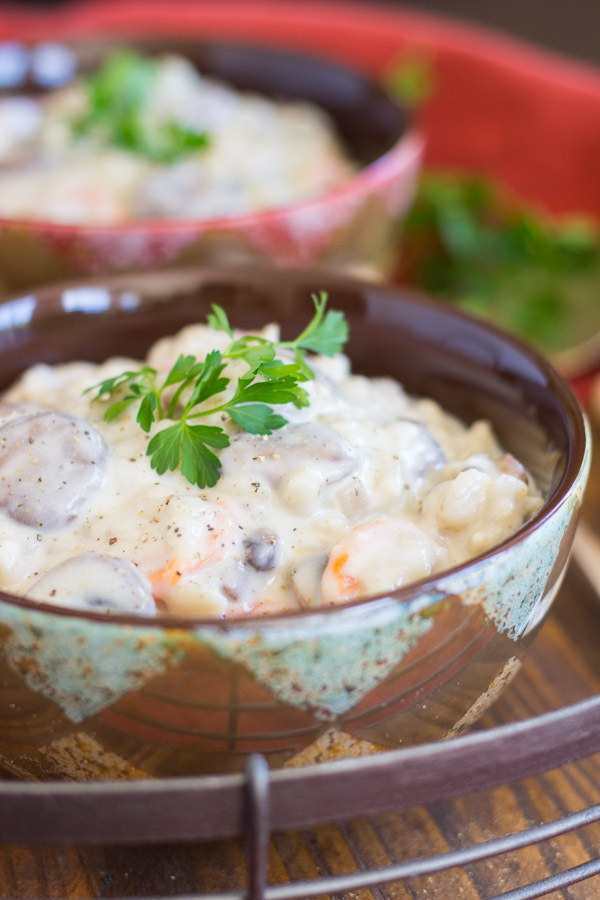 Quick & Easy Mushroom Barley Soup: Thick, hearty, creamy, and loaded with flavor! Very simple overall to whip up.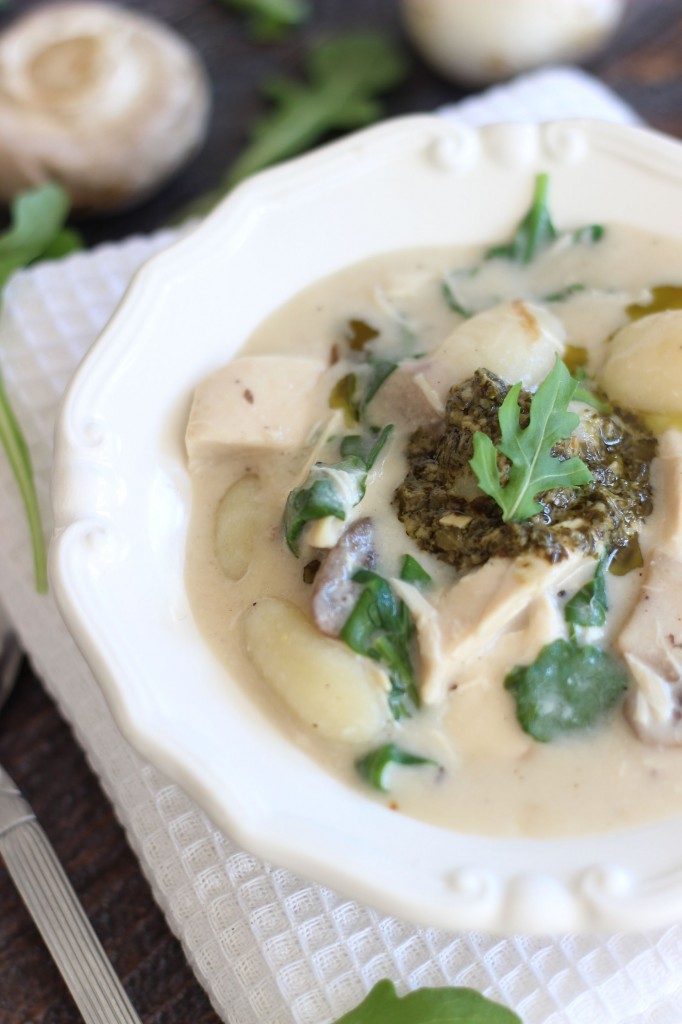 Chicken Mushroom Alfredo Soup with Gnocchi & Pesto: This soup recipe utilizes a few clutch short-cuts so you can get a bowl in front of you fast!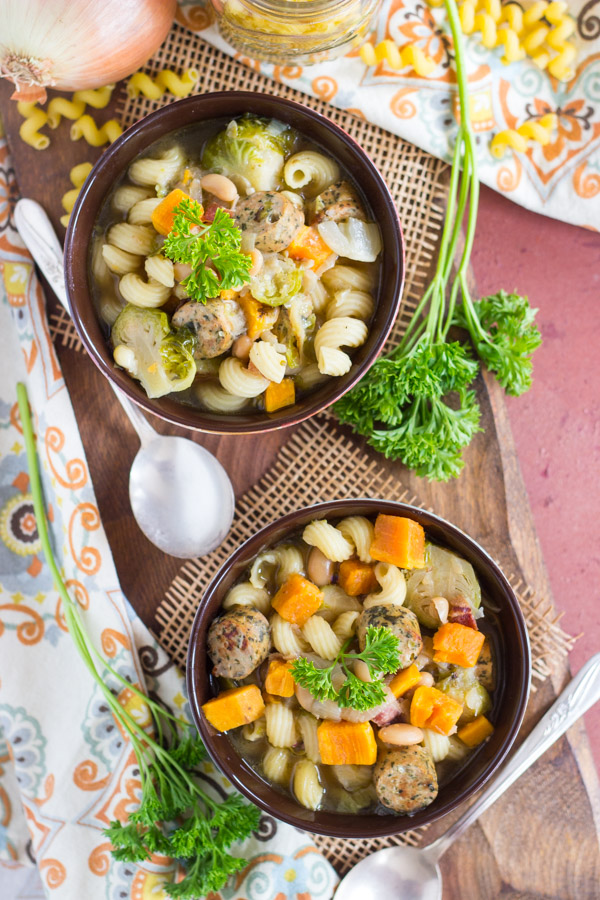 Sausage & Bean Soup: And pasta… and bacon… and Brussels sprouts… and sweet potato chunks. So much good stuff!
Find other easy dinners on my Pinterest page!