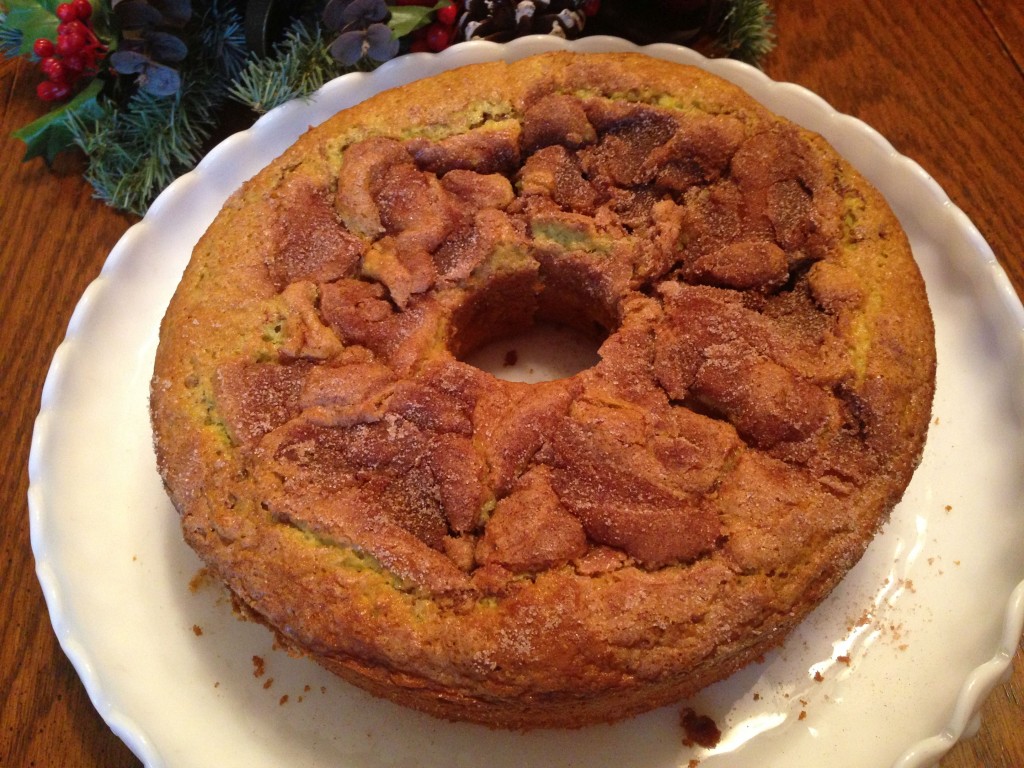 My beloved grandmother, who I refer to pretty much every time I'm sharing a recipe, has made this bread for YEARS. I remember this bread as a small child, so we're talking at least 30 years. It's not strictly a Christmas recipe – nope, we've made this all throughout the year just depending on what we're in the mood to bake. It's great at Christmastime though because there is something about this bread that just radiates a holiday feel. But really, it is perfect any time of the year. My thoughts? Since this recipe is way late to make for Christmas (or super, super early, depending on how you look at it)? Make it for New Year's Day brunch. Do it.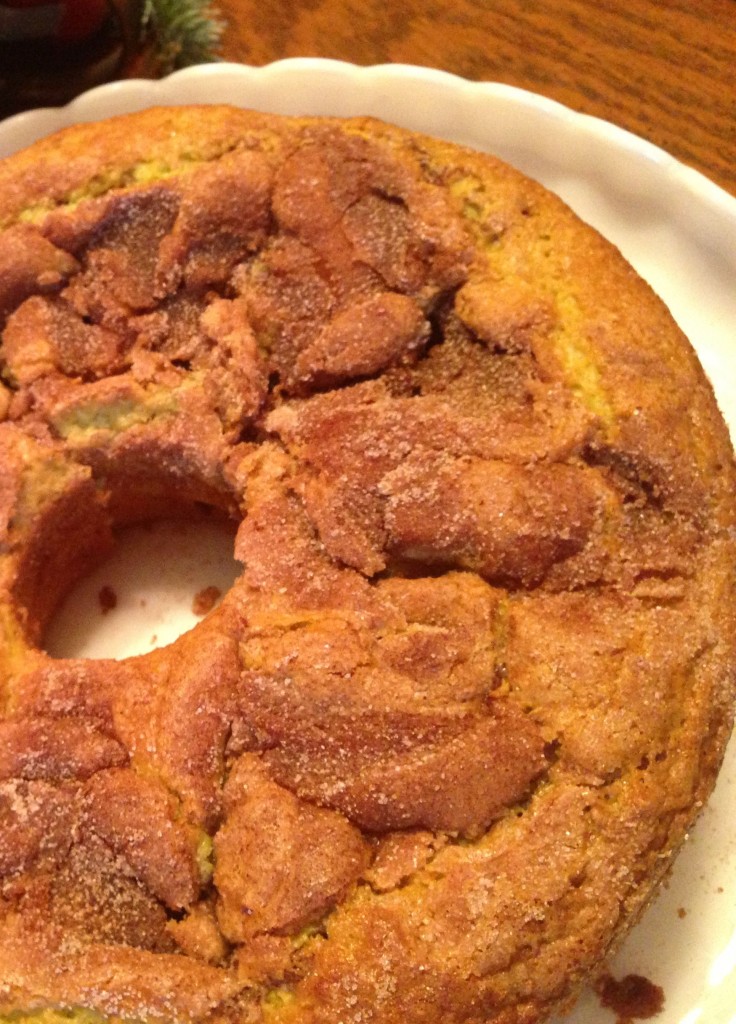 While it's called a "bread" for purposes of picking a food category for this recipe, it's definitely perfect as a coffee cake, and it could almost be deemed a dessert too. It's pretty darn sweet for a bread, but not so sweet that you'd automatically consider it a dessert. And with a cup of coffee in the morning? And warmed in the oven with a pat of butter melting on top? Oh.my.goooosh. So good. It definitely works for all three purposes – bread, coffee cake, dessert. Seriously, I think we could make a case for eating Pistachio Bread absolutely any meal of the day and we'd find a way to justify it! I know that's what my grandmother would do – Pistachio Bread for dinner? Sure. Why not.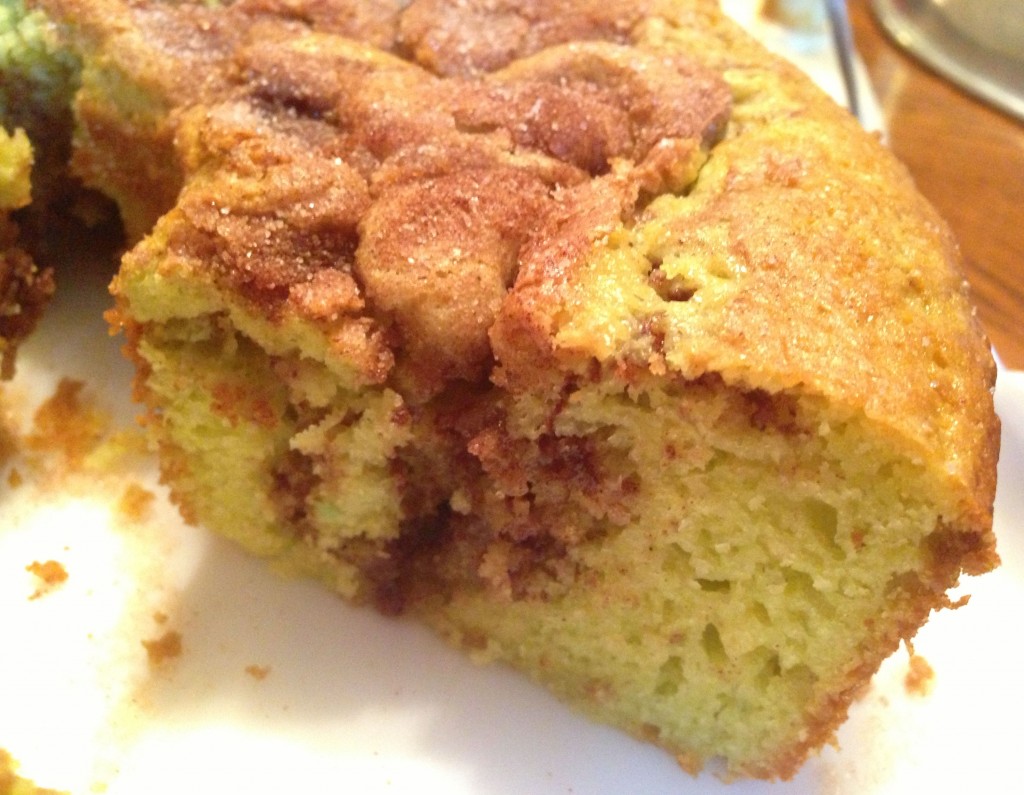 It is ridiculously moist. Like, so moist it can hardly be described. We made this several days before Christmas, and it was just as moist for Christmas day as it was when freshly baked. It has cinnamon-sugar swirled all the way throughout and some of it crunches up beautifully so you get cinnamon-sugary crunchy crystals in a few bites. It's not a dense or heavy bread, it's soft and slightly crumbly, and just a perfect consistency! Did I mention yet that this is super easy to make? That's kind of a running theme in my family. I hope you enjoy it!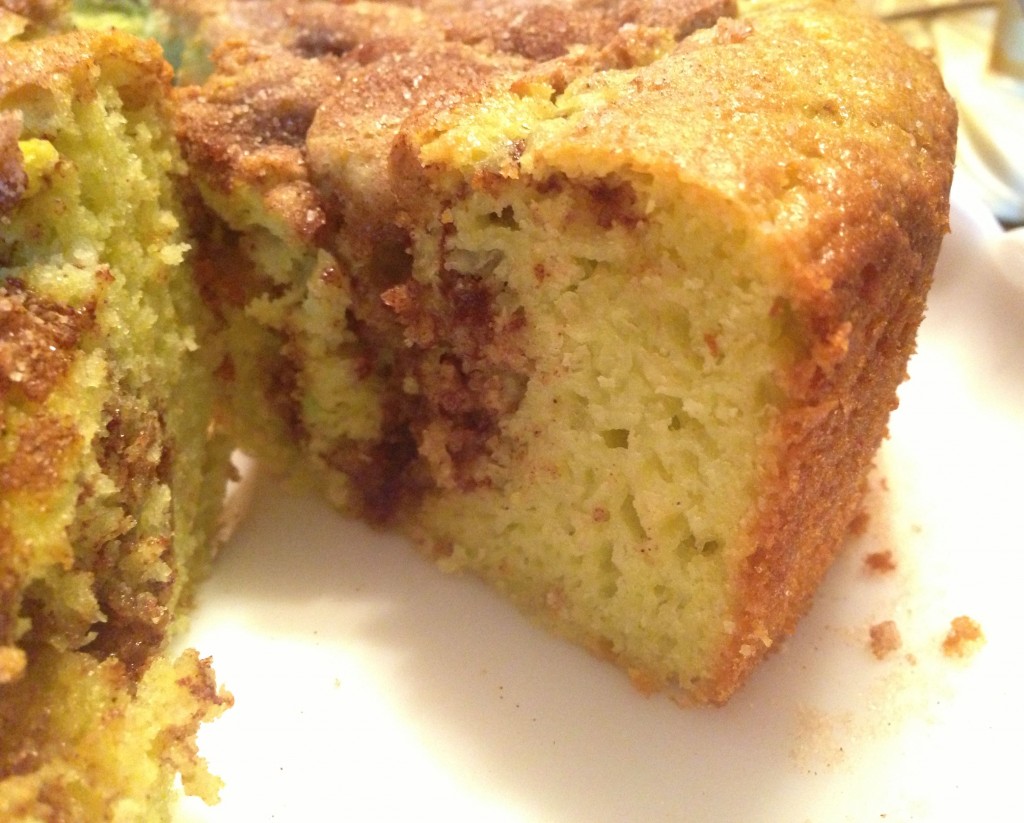 Pistachio Bread:
1 box Golden Butter cake mix
4 eggs
1 c. sour cream*
1/4 c. oil
1 box instant pistachio pudding
1/2 c. sugar
1 tbsp. cinnamon
In a large mixing bowl, combine cake mix, eggs, sour cream, oil, and pistachio pudding. Pour half of the batter into a lightly greased tube or bundt pan. In a small bowl, combine sugar and cinnamon until well-blended. Sprinkle half of the cinnamon-sugar mixture onto the batter in the tube pan, and swirl lightly with a knife. Add remaining batter into tube pan and knife in remaining cinnamon-sugar. Bake at 350 degrees for 45 minutes or until golden brown. Allow to cool completely before turning the bread out onto a serving plate.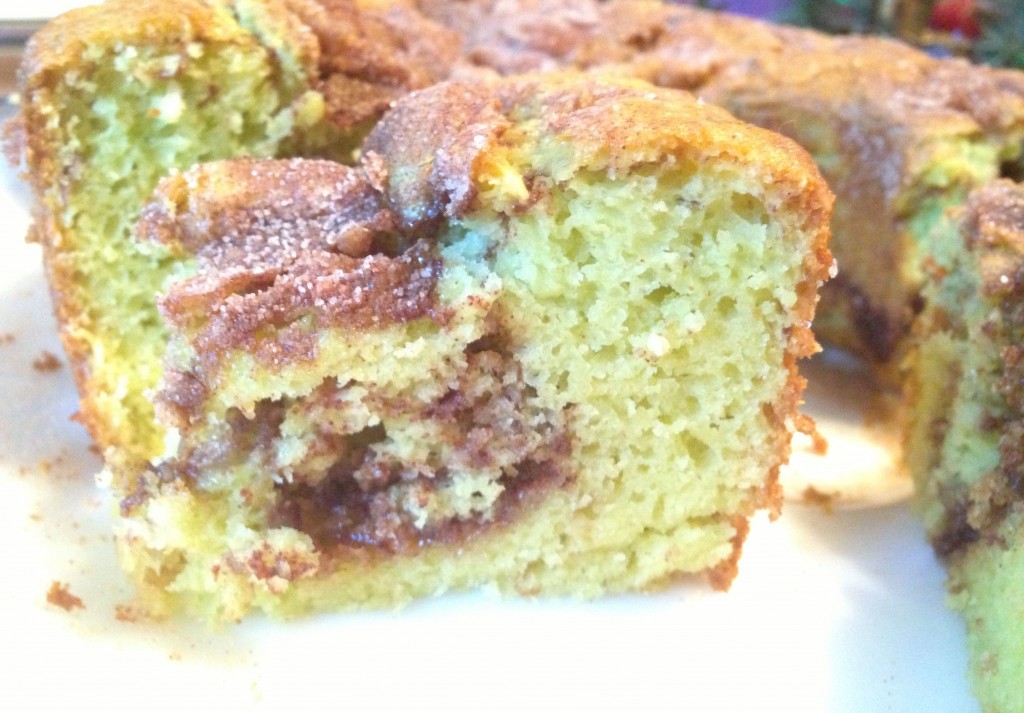 *In the course of mass baking at my Gramma's house this holiday season, we happened to overlook that we didn't have sour cream on hand. Given that grocery stores are straight-up bonkers during the holidays, we opted not to go back for it! I substituted 1 c. sour milk for the 1 c. sour cream, as well as added 3 tbsp. of softened butter into the batter, and the bread came out PERFECTLY. It substituted beautifully. I would imagine that Greek yogurt would substitute well here too. It is a staple in my own kitchen, but since I was baking out of my element, I didn't have that available to test.
To make the sour milk, I poured 1 tbsp. white vinegar into a 1 cup measuring cup. I added enough 2% milk to complete the cup. Let sit for about 10 minutes.