Soft, puffy, melt-in-your-mouth Amish Sugar Cookies, but made bakery-style, big, fat, tall, and thick! These sugar cookies could not be easier and they're made with common pantry ingredients. Top these Big Fat Amish Sugar Cookies with your favorite icing and sprinkles or nuts for an extra special cookie!
To easily view all of the blog recipes, follow along on Pinterest!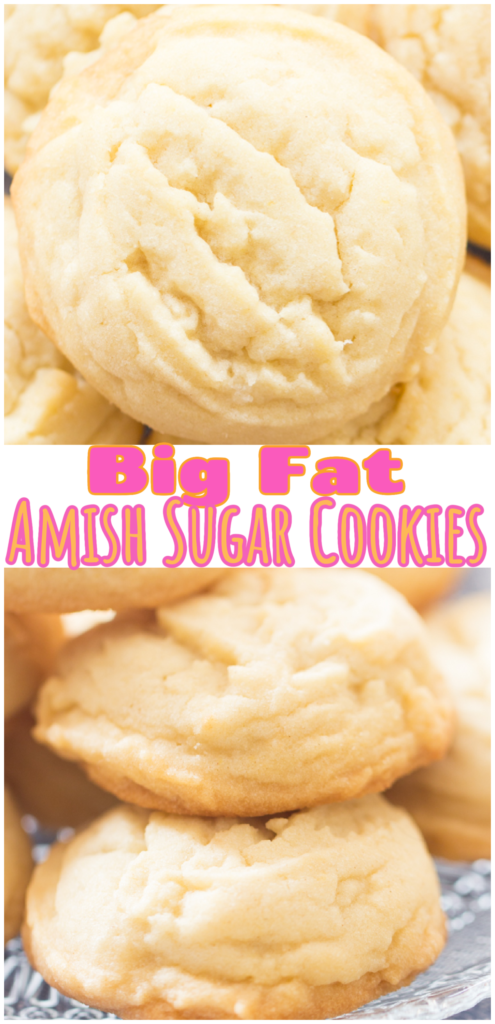 This isn't a "new" recipe, so I'll keep this short & sweet. Today's post is more like a PSA.
I want to shout out a fun discovery about Amish Sugar Cookies. In addition to the dozens of ways they can be adapted for different flavors, icings, and toppings, they can also be made BIG & FAT.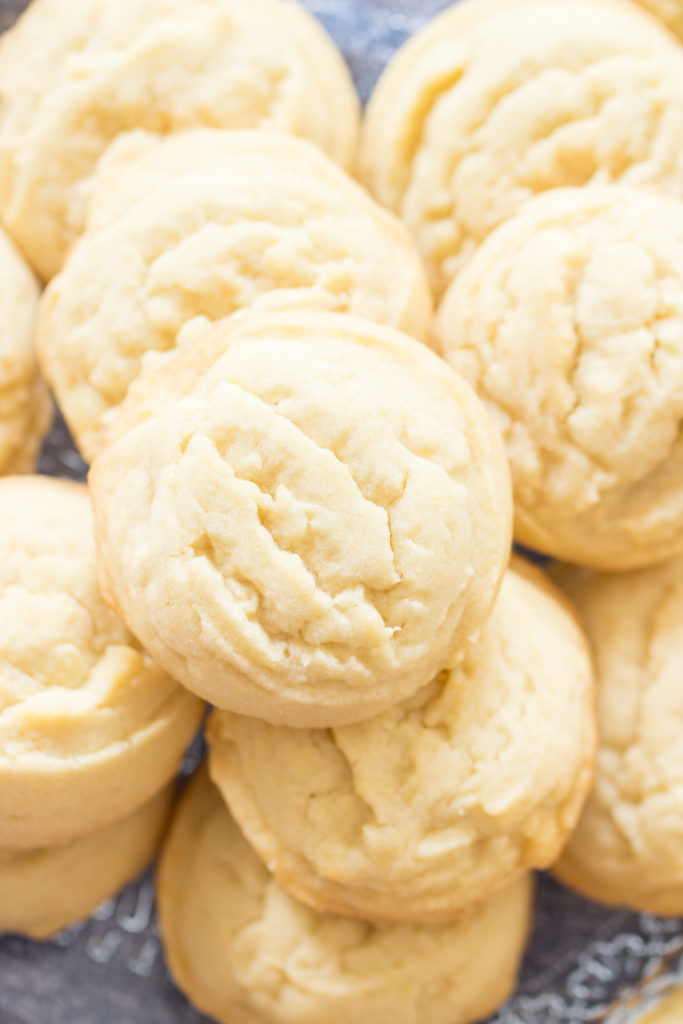 Amish Sugar Cookies have proved to be immensely versatile. Just for fun, I experimented with making these cookies exceptionally sizable, and the results were wonderful.
Whether I make these cookies dinky, using just a scant teaspoonful of dough (yes, that tiny of an amount), or I make them from large, golf ball or mandarin orange-sized mounds of dough, they turn out beautifully. No matter the size, these cookies are the BEST.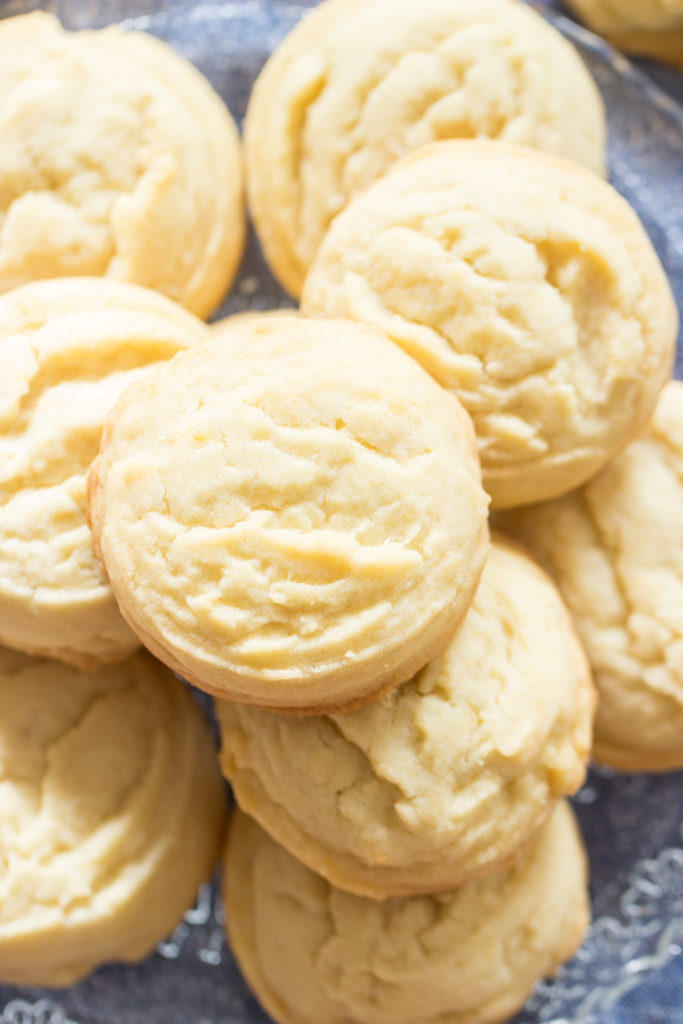 I've never found a more versatile cookie recipe than Amish Sugar Cookies. Whatever you do to them, they're impossible to screw up, and they're always delightful.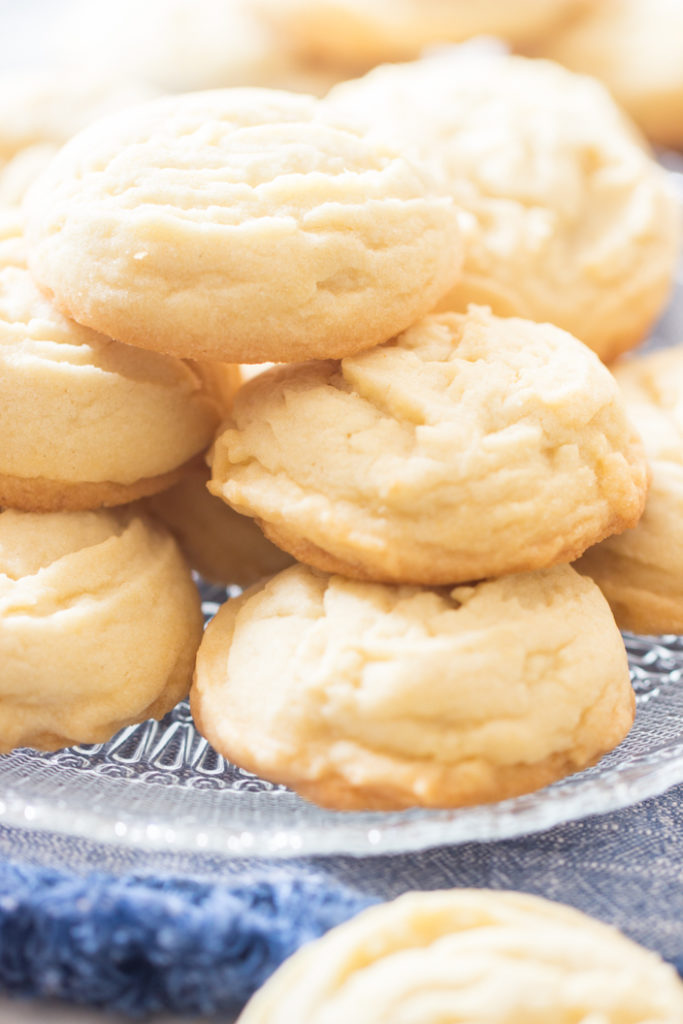 For Big Fat Amish Sugar Cookies, the basic recipe is the SAME. Ingredients and preparation are identical to the original.
The only differences are:
Scooping a larger ball of dough, obvi. Slightly larger than the size of a golf ball. A large rounded scoop; and
Adding 4-5 minutes baking time.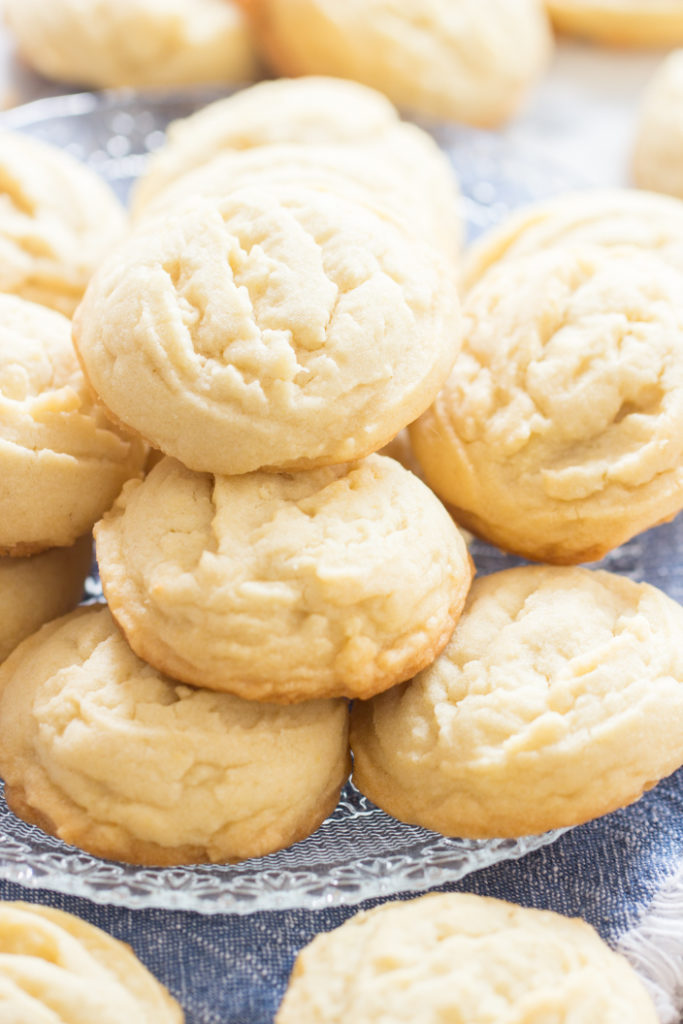 Amish Sugar Cookies can be made into tiny, little, petite cookies, or rather gargantuan, thick, bakery-style cookies. Exciting!
With many cookie recipes, in order to make big, fat cookies, you need to tweak the dough. For example, you can't just take any chocolate chip cookie recipe and scoop bigger dough balls and expect the same result as regular-sized cookies. The edges burn, while the center can be soggy or undercooked, or they spread too much and become pancakes.
Usually adjustments must be made.
But not these.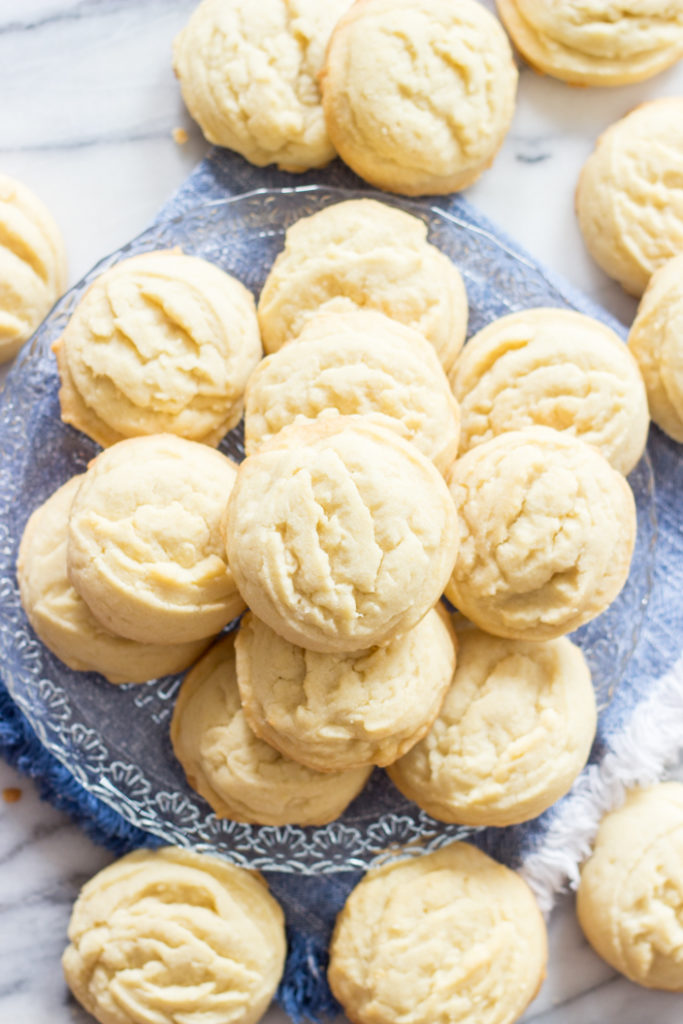 Big Fat Amish Sugar Cookies are still soft, puffy, flaky, buttery, rich, melt-in-your-mouth cookies, just like their "normal"-sized counterparts. The texture and flavor is unchanged. They're just an oversized cookie! Bigger, fatter, and taller. Magical!
Big Fat Amish Sugar Cookies hold their own without a glaze or icing, but they also dress up easily. Many ideas listed below!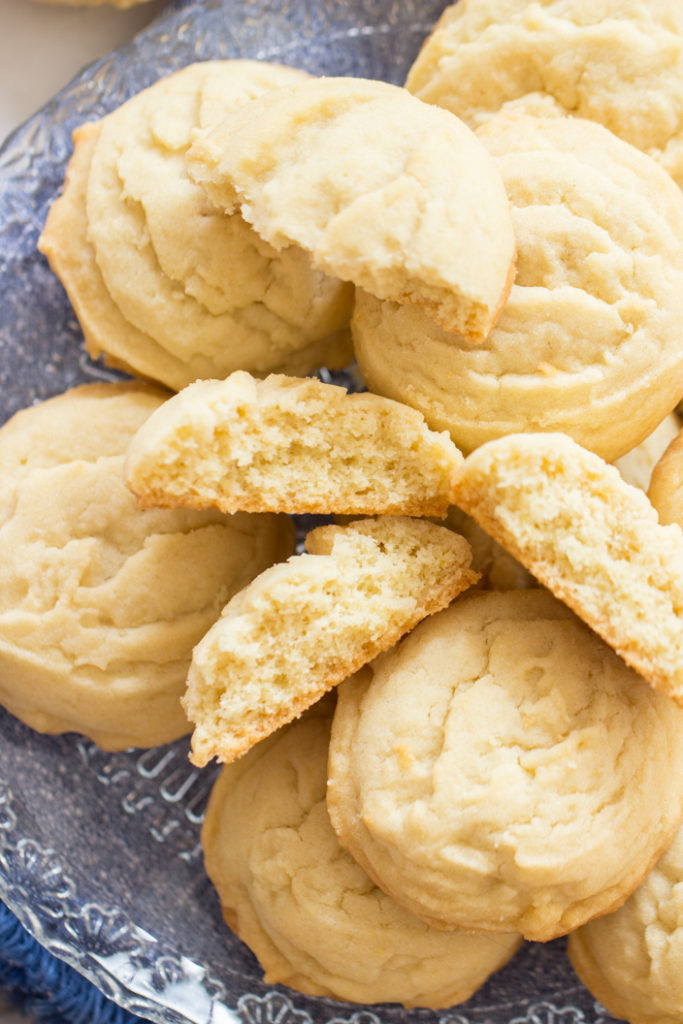 I seriously don't know of a more versatile cookie recipe in all existence. I've tested this one eight ways to Sunday, and it's as reliable and adaptable as it gets.
For impressively massive sugar cookies that are pretty much perfect all-around, give these Big Fat Amish Sugar Cookies a try.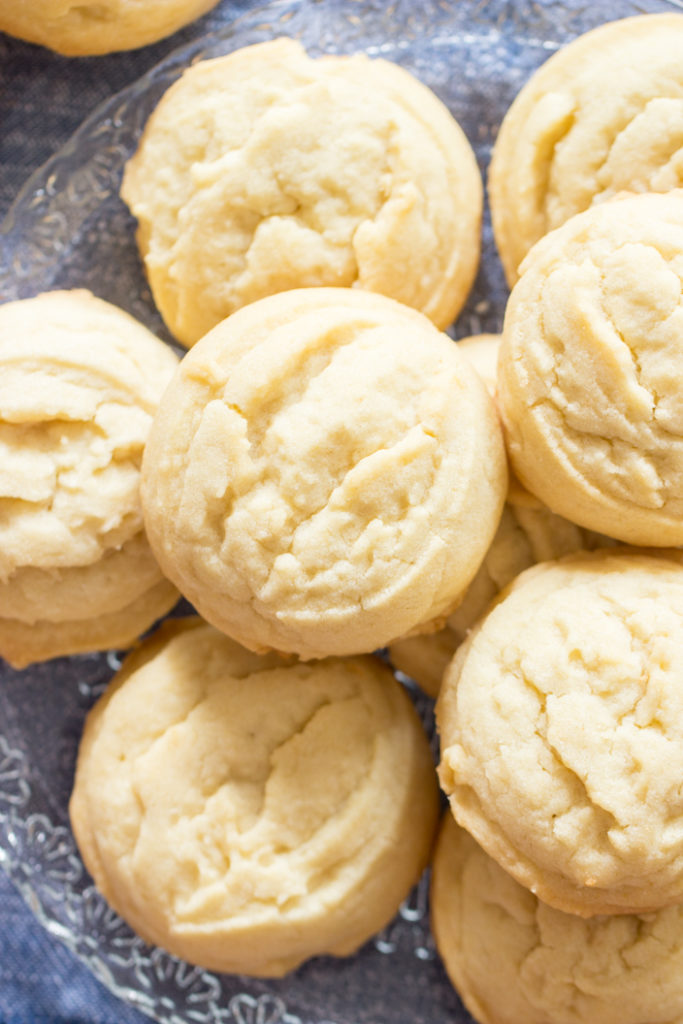 To peruse through every other variation of Amish Sugar Cookies that I've come up with, take a look here –>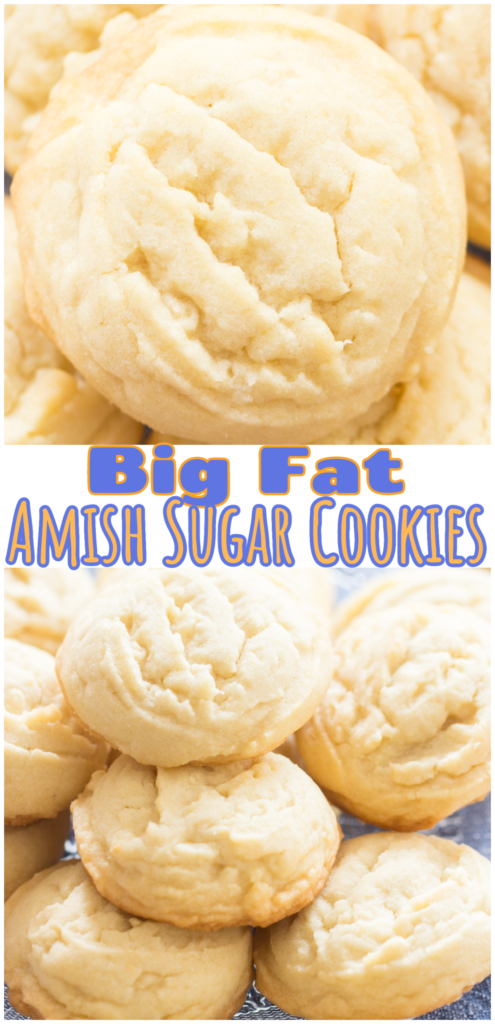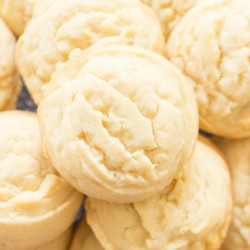 Big Fat Amish Sugar Cookies
Soft, puffy, melt-in-your-mouth Amish Sugar Cookies! These sugar cookies could not be easier and they're made with common pantry ingredients! This particular recipe produces a bakery-style, big, fat, thick sugar cookie, and they're seriously magical!
Ingredients
1

cup

butter

softened

1

cup

vegetable or canola oil

1

cup

granulated sugar

1

cup

powdered sugar

2

large eggs

2

tsp.

vanilla

4 1/2

cups

all-purpose flour

1

tsp.

baking soda

1

tsp.

cream of tartar
Instructions
In a large mixing bowl, beat the butter, oil, and sugars until combined.

Beat in eggs and vanilla.

In a large bowl, whisk together flour, baking soda, and cream of tartar.

In two additions, add flour mixture to the butter mixture, beating until just combined. Do not overmix. Dough will be kinda fluffy and light!

Line baking sheets with parchment paper or silicone baking mats. It is not a must to use parchment or silicone mats, but I find that my cookies don't stick, and even more importantly, they don't spread! They stay puffier and thicker!

Drop dough by large rounded tablespoonfuls onto baking sheets -- golfball-sized mounds. I *highly* recommend using a cookie scoop -- it helps cookies achieve a thicker and taller result, without needing to intentionally "mound" the dough, and it also helps with roundness, uniformity, and even baking.

Bake at 375 for 9-10 minutes, rotate the pan 180 degrees, and then bake another 4-5 minutes, or until edges and bottoms are lightly browned.

Remove to wire racks to cool.
Notes
These are good for at least a week, but best within the first 3-4 days. After a few days, they get crumbly and a bit on the drier side - still a delicious cookie though. 
These freeze really well! Iced or plain, they freeze beautifully.