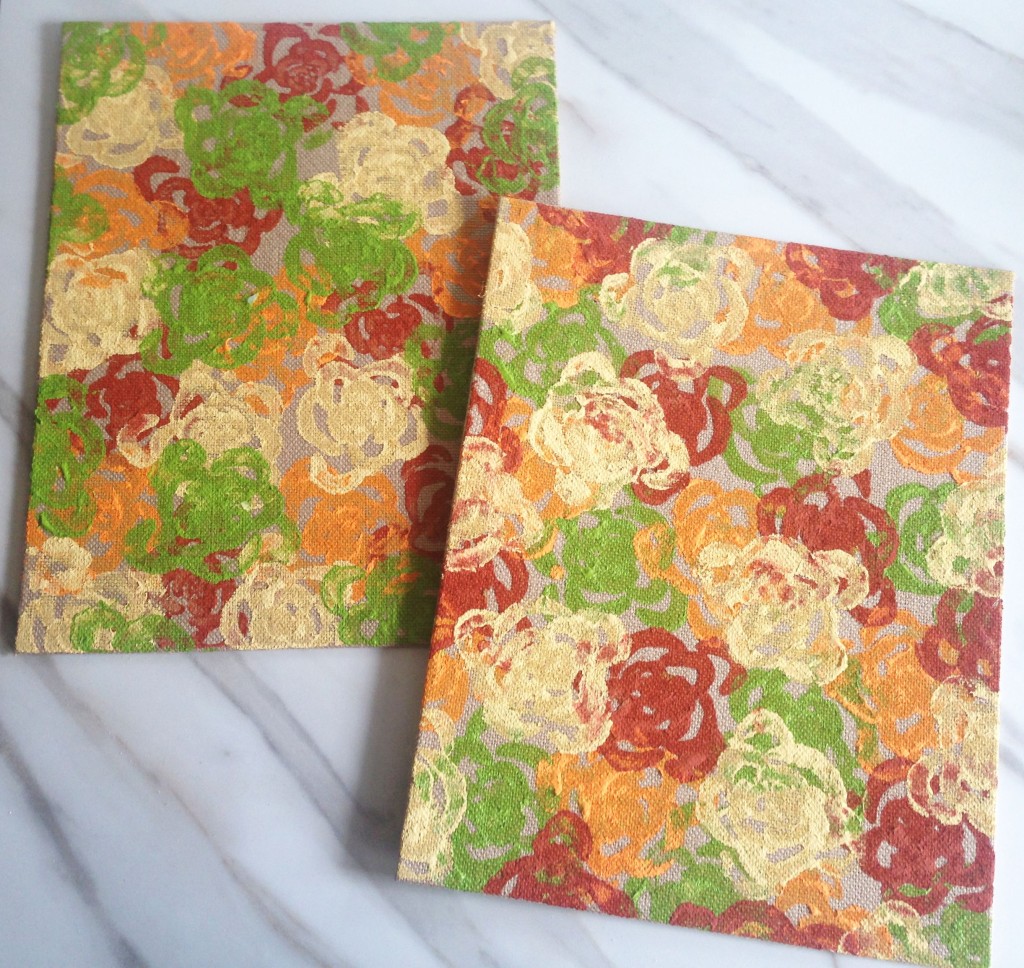 I love doing crafts. Yep, I actually do have other interests besides hoarding excessive amounts of makeup and wine! 🙂 I absolutely love arts and crafts, and I particularly love home decor. In my house, almost every item can be traced back to one of three places: 1. HomeGoods 2. local artists from my hometown or travels, or 3. I personally made it. I knooooow… HomeGoods is mass-produced, overstocked stuff, but I don't care. I luuuurv it endlessly. I can't help myself. But MOST of the stuff in my house is original and handmade by artists, or it's things I've made myself. That is a truth-fact.
I've been interested in home decor and interiors for as long as I can remember. As an 11 years-old, I was meticulously plotting out an enormous order for lamps, curtains, toss pillows, and a bedspread from the Domestications catalog (omg, remember Domestications?). I roamed around Bed Bath & Beyond as far back as middle school, shopping for things like candles and picture frames to decorate my bedroom. Things haven't changed much today, except that I do like to handcraft as much decor as possible. I am not opposed to complex, multi-step projects, but I am also delighted when I stumble on a DIY that's quick and simple, but impactful.
That is what I give you today… paintings you can make yourself that are fast, easy, and truly quite beautiful. This project only requires a few supplies, all of which are readily available from a craft store, and are budget-friendly.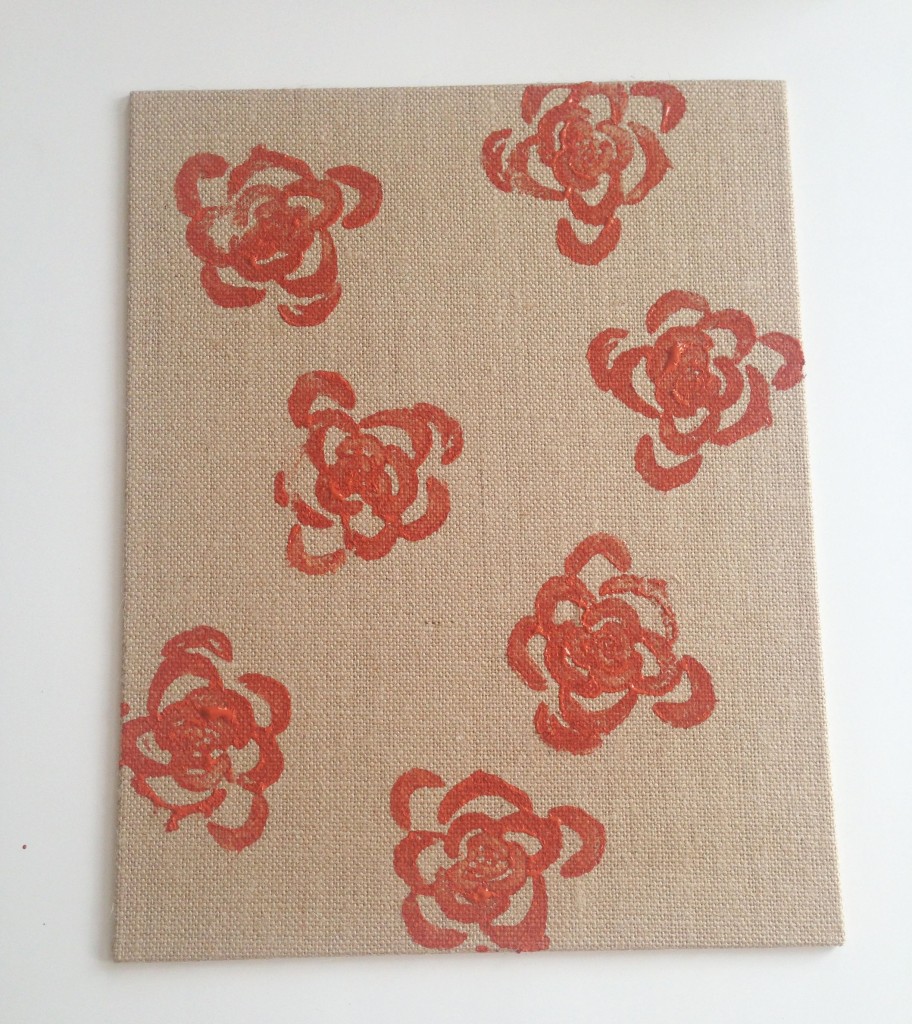 DIY Veggie Stamped Wall Art: via Better Homes & Gardens Magazine
Celery
Several different colors of acrylic paint
Paper plate
Stretched canvases (I used these 11×14 burlap panels instead of regular canvas because I liked the rustic look)
Picture frame
Chop the stalks off the celery 4 inches from the bottom (see photo). Blot off moisture. Pour 1 color of acrylic paint onto paper plate. Using the celery, press the cut end into the paint, then onto the canvas in a random pattern. Let the paint dry completely (acrylic dries very fast). Rinse the celery stalk between colors, or trim the stamp end by 1/8 inch. Repeat with remaining colors, overlapping as desired. Let dry completely. Frame and hang on the wall! Easy peasy.
I used all 4 colors in a certain order for the first burlap panel, and then I mixed up the order of the 4 colors for the second panel so that the 2 paintings didn't match exactly, but still complemented each other. I love the results! All in all, this project cost less than $20, and I completed the two paintings in under an hour. Let me know if you give it a whirl!