Pumpkin Gnocchi that are surprisingly fast and easy to prepare, with a super simple, tasty, and creamy Goat Cheese Garlic sauce! You'll never want another gnocchi again if it isn't Pumpkin Gnocchi!!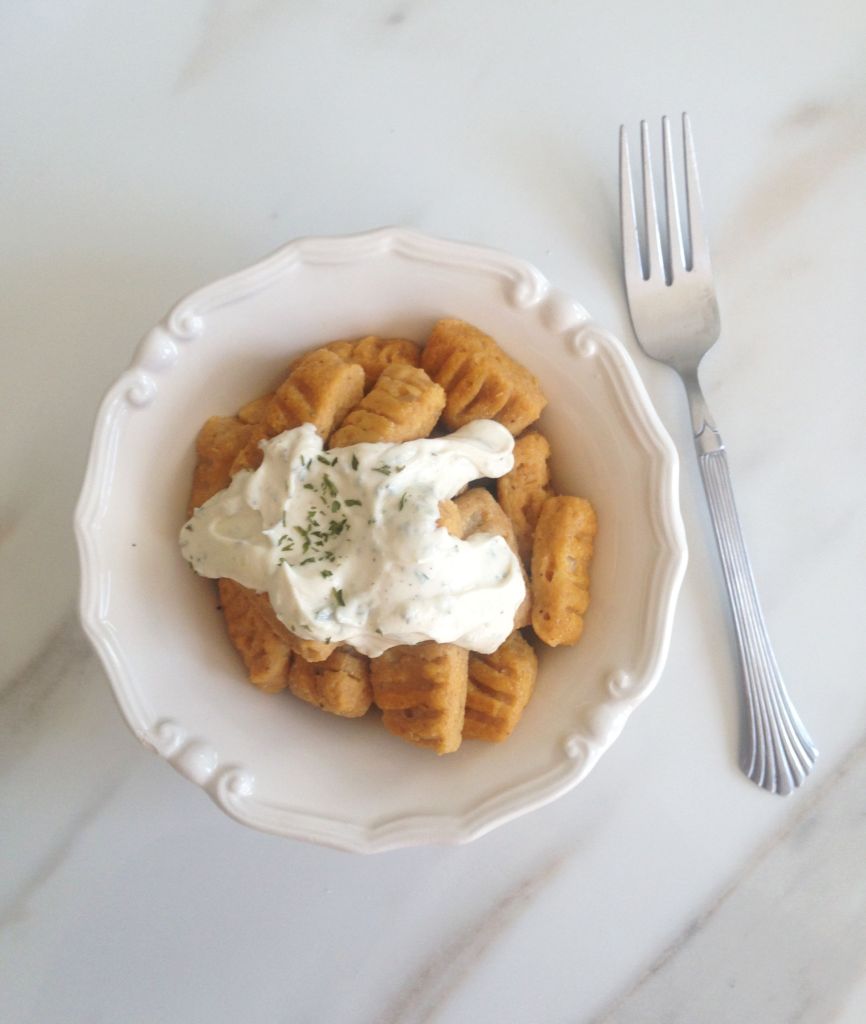 Okay… we're still on pumpkin. Are you sick of it yet? Hope not because this train isn't derailing anytime soon. At least today I'm bringing you some variation. Make no mistake, pumpkin desserts still abound in my queue, but right now I'm mixing it up with a dish that's more on the savory side! I think that's part of the fun of baking and cooking with pumpkin – it's so versatile!
But more important, and the reason so many of us love pumpkin is because… FALL. It just epitomizes fall for a lot of us. I personally cannot get enough. I love all the pumpkin things. Well, let me call it like it really is: I love ALL fall seasonal things. Which reminds me… I'm sooo far behind on getting out my fall decorations. Actually, I'm probably not far behind at all because it's only mid-September, but in my crazy autumn-season-obsessed mind, I'm really behind. Need to get on that asap.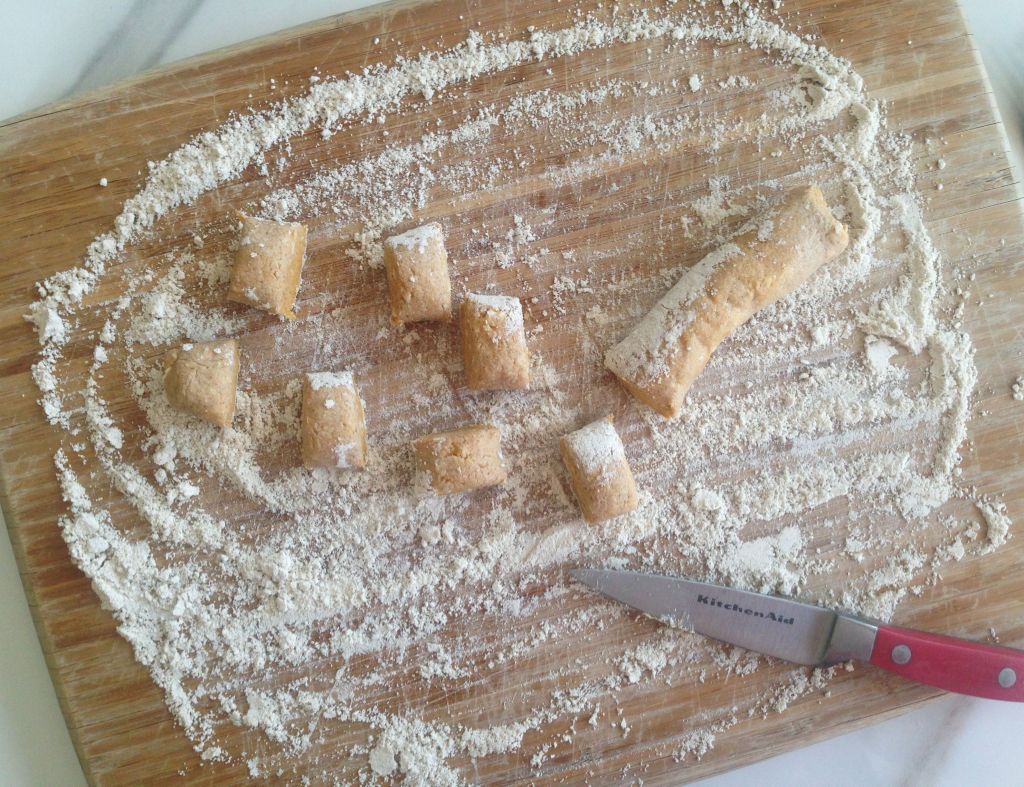 We were actually here to talk about food though, weren't we? Back to it. These Pumpkin Gnocchi. LOVE. True, true love. I've talked before about my time spent in law school when my brain-fried self could handle magazines as leisurely reading, but nothing more. Amidst the intense studying, I drew the line at magazines when it came to reading for fun. It was all I had in me. The bulk of my subscriptions were food publications, and I spent what little free time I had toiling away in the kitchen discovering amazing recipes and experimenting with foods I'd never even heard of. I really look back fondly on those days!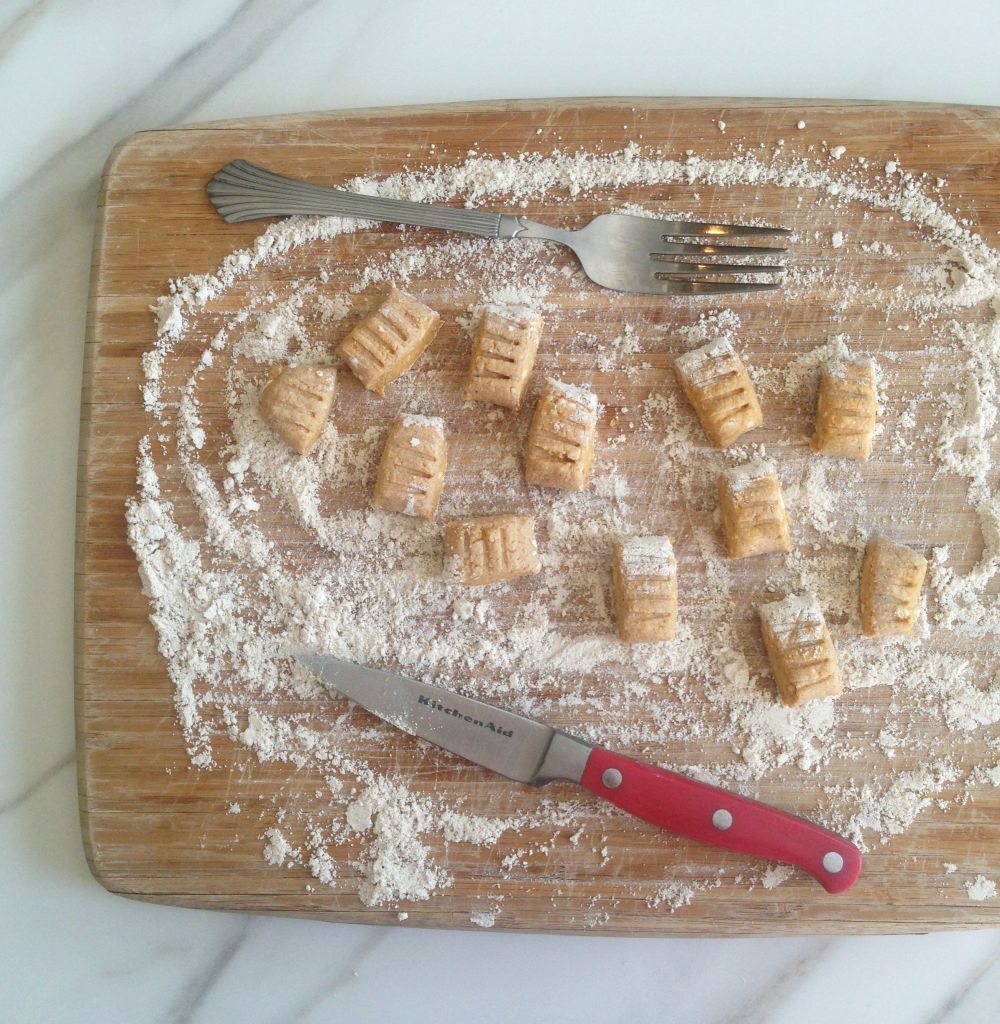 While I wasn't discovering my love of baking at that time, I was learning that I enjoyed cooking more than I thought. It was also the first time I was living on my own, and so I had a kitchen and stocked refrigerator all to myself. I had free reign over a decent kitchen and total control of its contents! Now that's power! HA!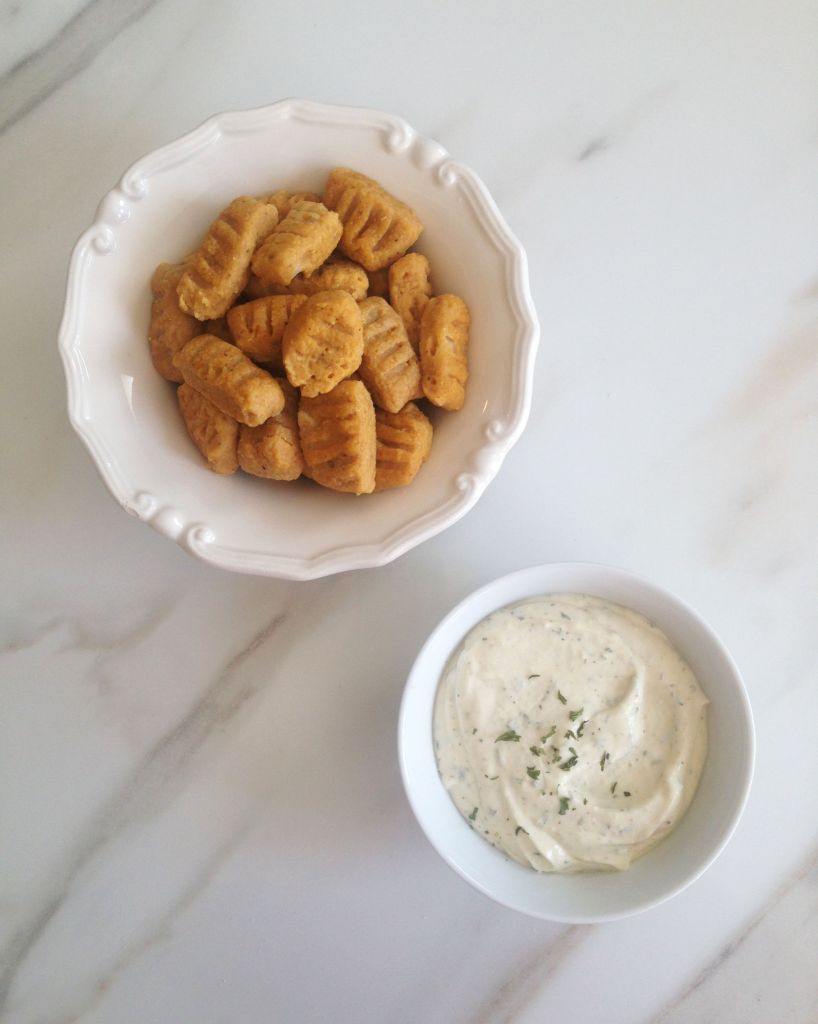 I continue to digress and I'm still not talking about food enough here! I found this Pumpkin Gnocchi recipe in Cooking Light, but I've adapted it over the years. It's remained a staple recipe to me every fall. The gnocchi sauce recipe… I wasn't wild about the original at all, and it needed some serious sprucing up. What better way than to scrap it and start over with a goat cheese base? I KNOW. One of the best cheeses ever.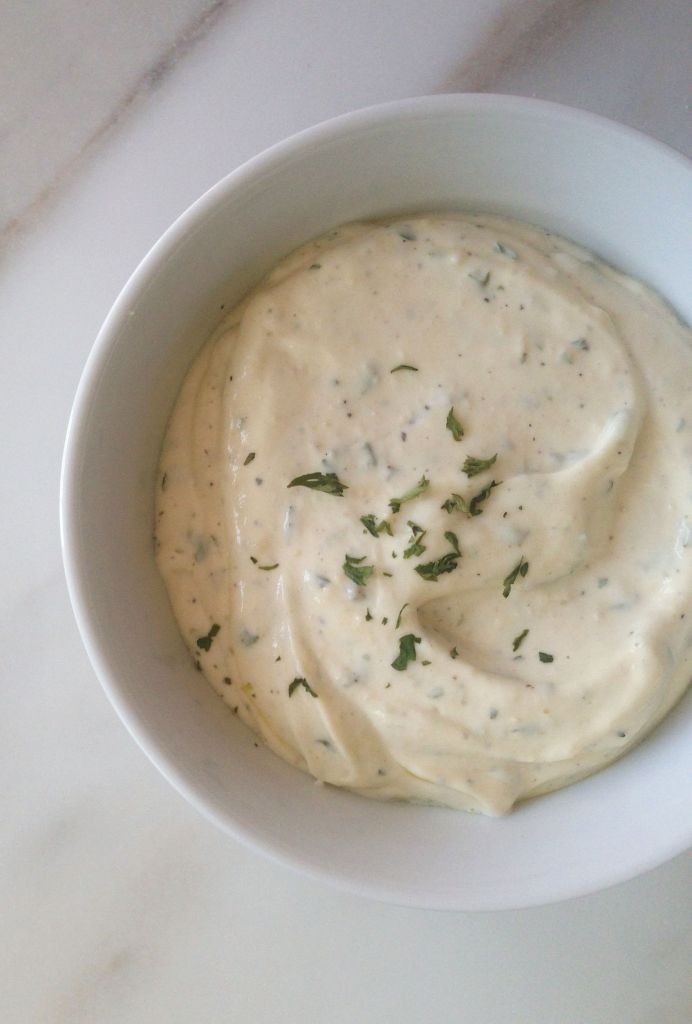 The creamy goat cheese combined with garlic and parsley for seasoning is altogether sublime. I would eat a big bowl of it like soup if that wouldn't make me disgusting. The pumpkin and Parmesan flavors of the gnocchi (that are pretty healthy and light, btw!) all come together wonderfully. This Pumpkin Gnocchi is fall comfort food in a bowl.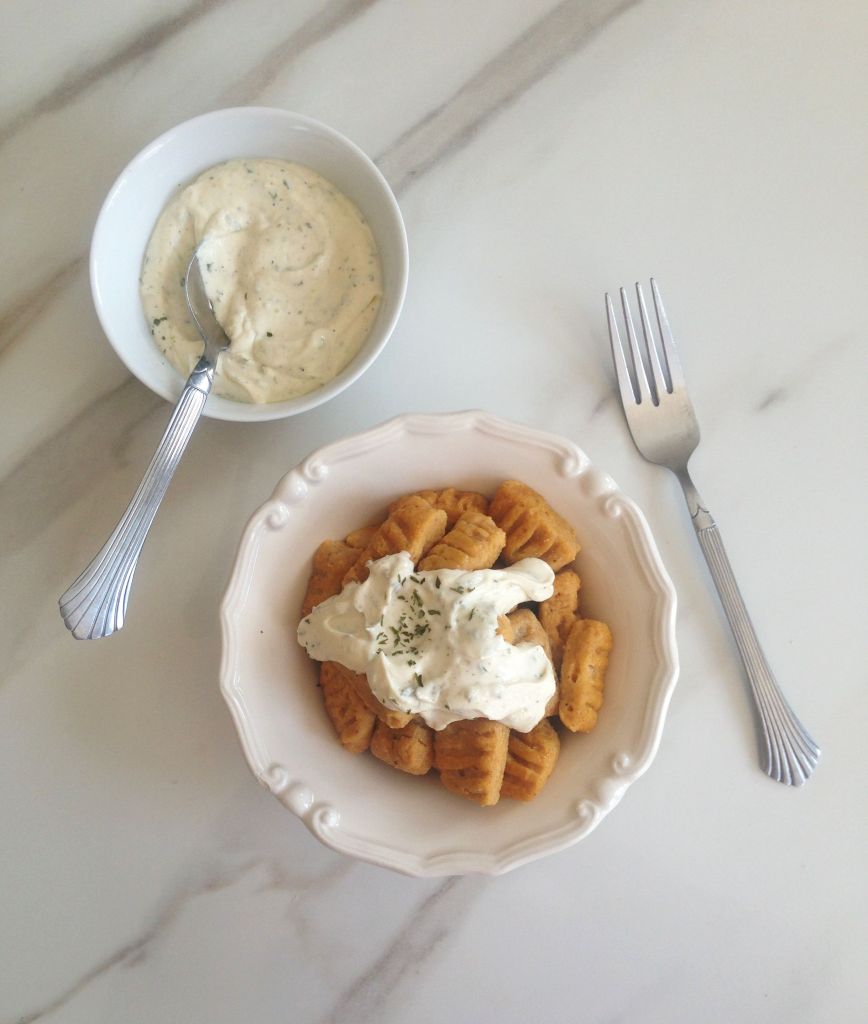 I like this as a side dish to a meaty entree, but nothing says you can't bury yourself in a vat of these and go to town. FYI, these Pumpkin Gnocchi are NOT hard to make and don't take major time commitment. If that's your worry, fret not. They're shockingly easy! Enjoy!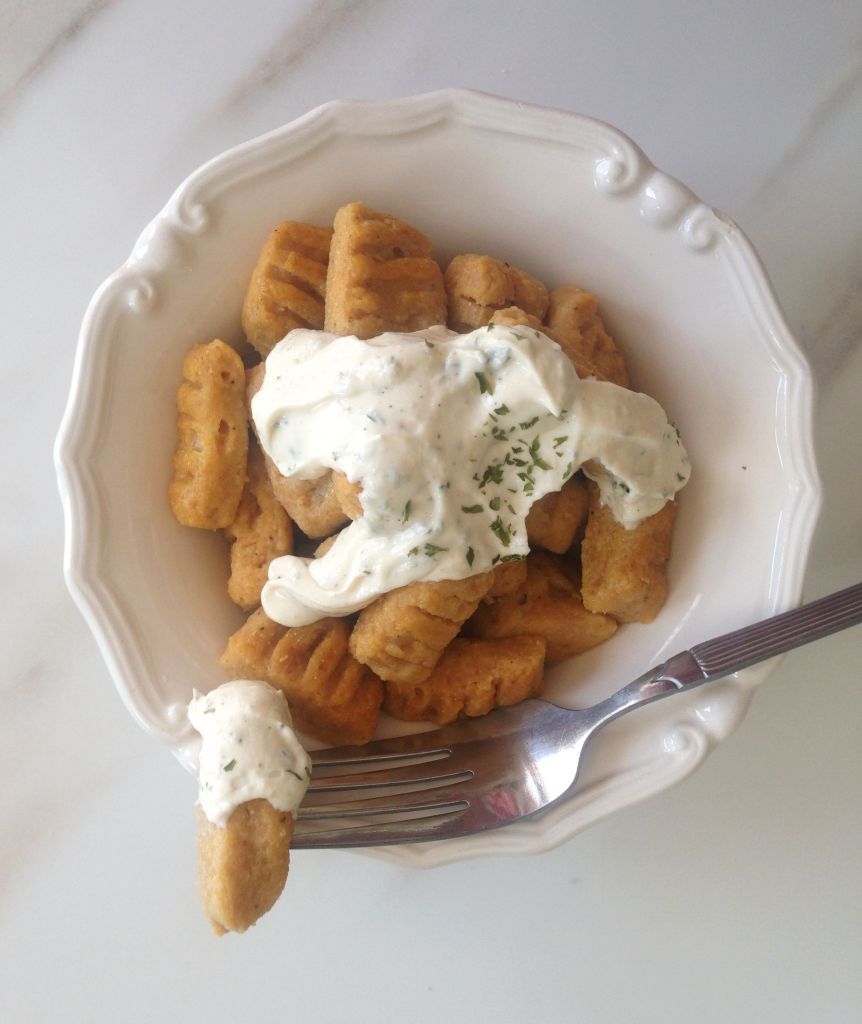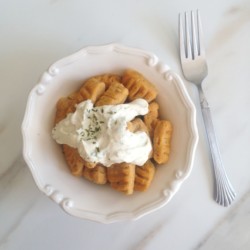 Homemade Pumpkin Parmesan Gnocchi with Goat Cheese Garlic Sauce
Pumpkin Parmesan Gnocchi that are surprisingly fast and easy to prepare, with a super simple, tasty, and creamy Goat Cheese Garlic sauce!
Ingredients
Gnocchi:
1

c.

canned pumpkin puree

not pie filling

1

egg

2/3

c.

Parmesan cheese

dash nutmeg

salt & pepper to taste

3/4

c.

oat or whole-wheat flour + more for rolling
Sauce:
4

oz.

goat cheese

softened to room temperature

1/3

c.

evaporated milk

1

tsp.

dried parsley

1/8

tsp.

garlic powder

salt & pepper to taste
Instructions
Gnocchi:
In a large bowl, combine the pumpkin, egg, Parmesan cheese, nutmeg, salt, and pepper.

Fold in the flour, 1/4 cup at a time, and stir until just combined. It will form a soft dough.

Turn out the dough onto a lightly floured surface, and roll into several 1-inch wide logs.

Cut into pieces approximately 3/4-inch wide. Optional: Press each piece lightly with the tines of a fork to achieve small grooves. That's really just for aesthetics though! 🙂

Bring a large pot of water to a boil. Add gnocchi to water and boil for 3 minutes.

Remove gnocchi with a slotted spoon.
Sauce:
In a small bowl, whisk together all sauce ingredients.

Transfer sauce to a small saucepan set on low heat.

Warm sauce for 3-4 minutes, whisking til it's smooth.

Spoon the sauce over the gnocchi and serve!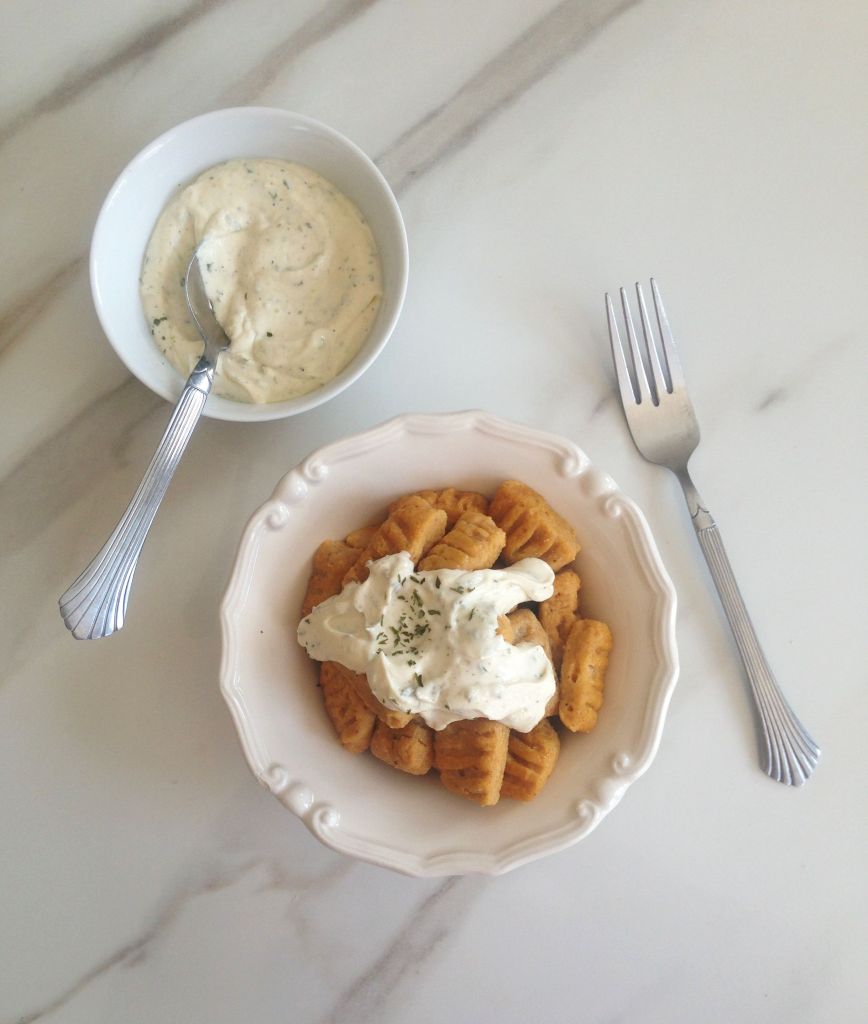 I'm aware that my photos on this blog kinda blow so far, but I'm trying. Really hard. And bear with me as I learn how to use the new monster of a camera I bought last week! Thank you for stopping by, dear readers! I appreciate you popping in! 🙂