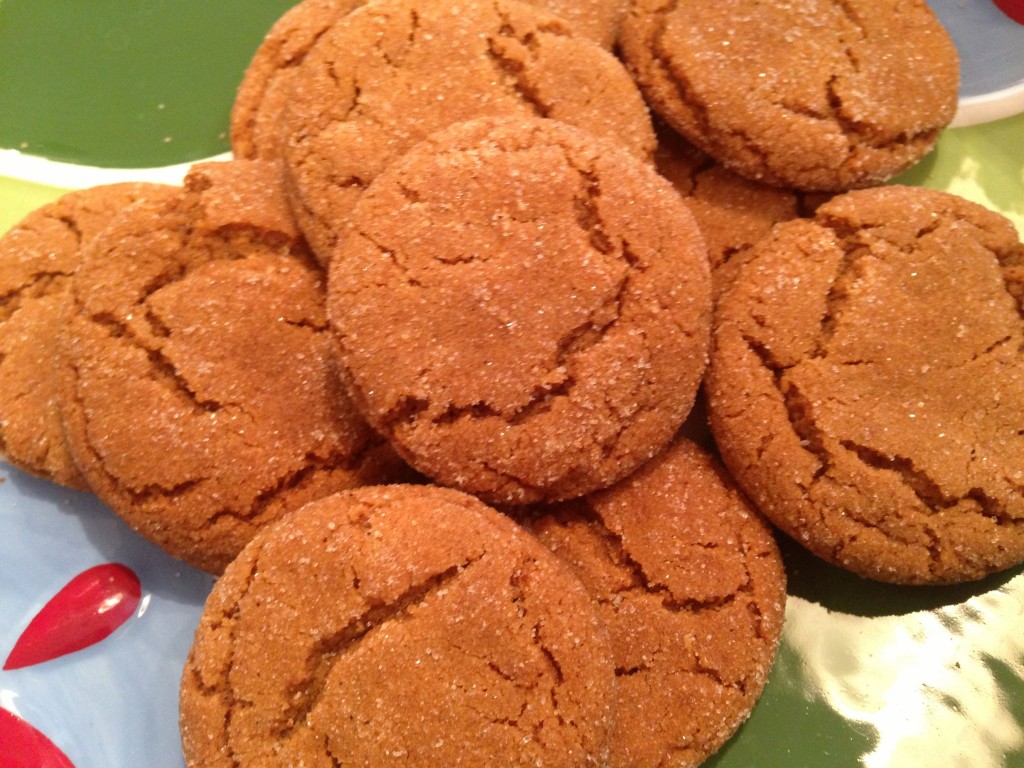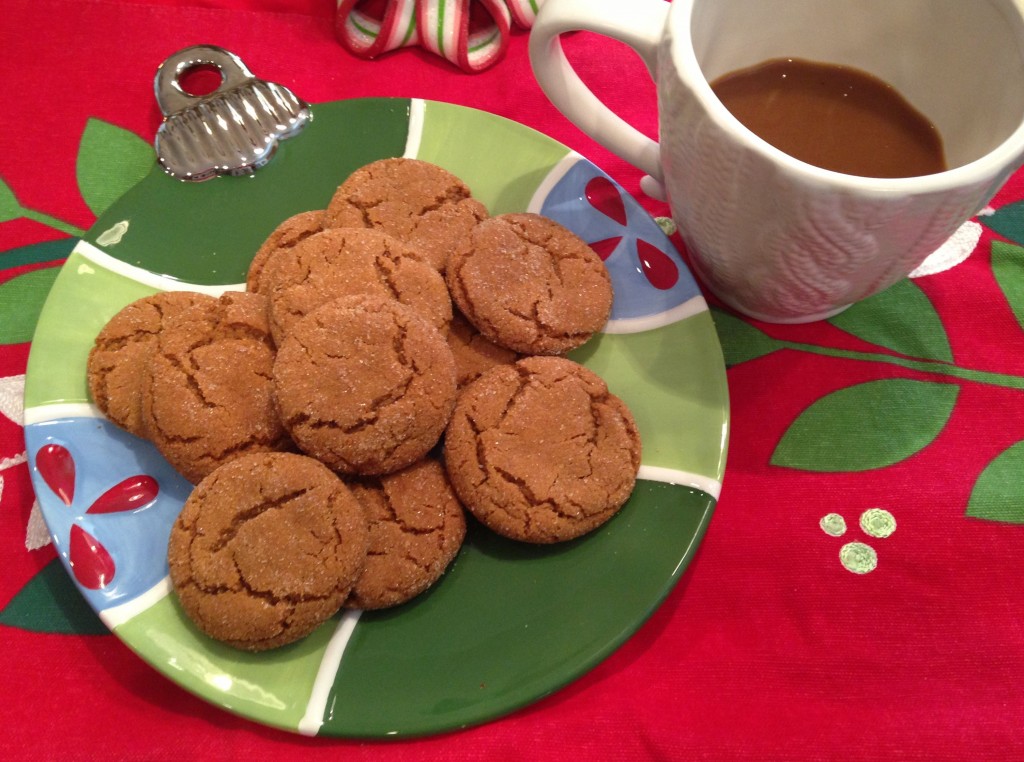 Last year I wanted to make a family recipe book for all my relatives as a Christmas gift. I gathered all of our most beloved recipes, especially ones that always make an appearance at holidays, and I collected memories, notes, and comments from everyone about the recipes, and I scoured our family photo albums for pictures. If I had known how many hours of time I would eventually sink into creating this recipe book, I'm not sure I would've done it. However, the result was worth it. It's a beautiful, colorful, hardbound book that incorporates our favorite recipes, photos, and memories. Everyone really loved it, and it's great to flip through even if you aren't using it to cook something. It's just a lovely book to flip through to look at the pictures and read everyone's comments. Cracked Top Ginger Cookies were an obvious inclusion in our family recipe book. They could not be left out.
Yes. These. These cookies are ridiculously famous in my family. If you ask my brother about his favorite cookie, he will tell you that he loves these above all other cookies in the world. My great-grandma used to make this joke anytime she stumbled upon this recipe: "What do you see when you look down a mole hole?" "Molasses!" My grampa adored all things sweet and devoured platefuls of fudge, but he adored these cookies beyond other treats. Anytime we were baking them, he would come into the kitchen from the den where he watched tv, he'd put several on a little plate, he'd trudge back to the den, and 15 minutes later he'd be back to fill his plate. This would repeat itself 3 or 4 more times in the course of the evening. That is no exaggeration. My mother said about these "It was inevitable that as soon as they were done, he'd appear in the kitchen." Always. He looooved them so much. And he is not the only one. They are truly a family staple, and everyone raves about them. Last night I took them to my in-laws for Thanksgiving, and these were deemed 'addictive.' They totally are. They were very well-received by my in-laws. Surprisingly, in 3 1/2 years of dating, I've apparently never made these for my S.O. He ate about a dozen in a sitting… 3 days in a row. He said that he was like my grandfather with these cookies… couldn't pull himself away.
They are like gingersnaps, but chewier. They are the perfect amount of spice, and the perfect amount of sugar. They stay deliciously soft and chewy in the middle, but still crispy at the edges. Dunked in a glass of milk, they are perfection. They are also quite simple. I have the patience for more complicated recipes if the end result is worth it, but I love me some simplicity. Take these to a party, they will disappear, and everyone will be telling you how amazing and addictive they are. Do it. You'll be super popular.
Cracked Top Ginger Cookies: 
1 c. sugar
3/4 c. shortening
1 egg
1/4 c. molasses
2 c. flour
1 tsp. ginger
2 tsp. baking soda
1 tsp. cinnamon
1/2 tsp. cloves
In a mixing bowl, cream together sugar, shortening, egg, and molasses. Sift together flour, ginger, baking soda, cinnamon, and cloves. Gradually add flour mixture to mixing bowl. Once combined, chill dough in refrigerate for 1 hour. Roll dough into 1-inch balls, and roll balls in granulated sugar. Bake at 350 degrees for 9-11 minutes. Allow to cool for a minute before removing cookies from cookie sheet with a spatula. Cool completely on a wire rack.
Yield: 36 cookies.