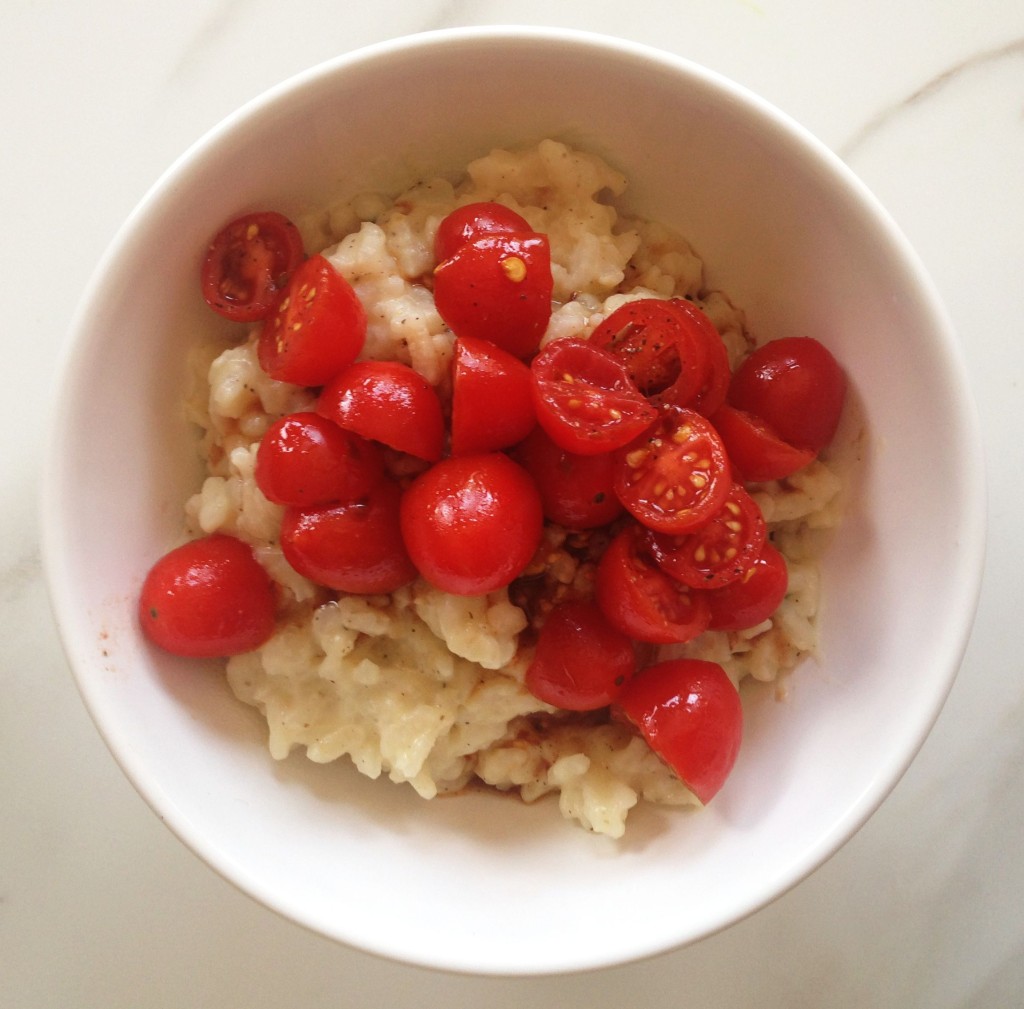 This dish really takes me back. I'm more of a baker, but when I was in law school, I went through a phase where I did a ton of cooking. There were a couple reasons that I started wandering into more cooking during that time in my life. First of all, I was getting very interested in health and nutrition, so I was experimenting with a lot of new foods. It was fun to test them out and incorporate them into recipes. Second of all, outside of studying, exercising occasionally, and watching episodes of "Friends" on repeat, I had NO life. Law school was incredibly grueling and the hardest thing I've ever done. I studied day and night. However, I did need to eat. Cooking became a nice outlet for stress. And third, I was living on my own for the first time in my life with free reign over my very own kitchen. I'd never had my own kitchen space before… and in an adorable, newly renovated apartment too. It was a tiny apartment, but it was all mine, and that felt like such a luxury!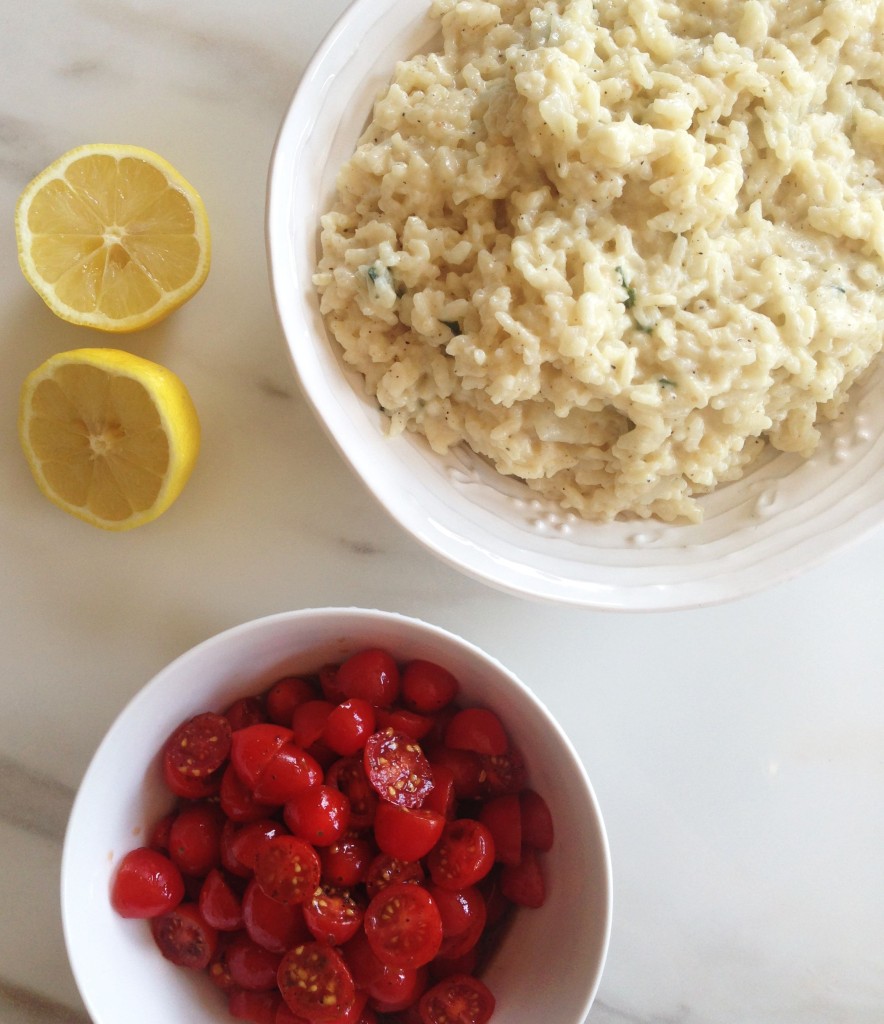 So in my limited spare time, I would flip through magazines for some easy and mindless reading. Then I'd watch reruns of the best tv show of all time, clip the recipes, and give them the old college try. Aside from the crushing pressure of law school, it was really quite fun.
As difficult and intense as law school was, I sometimes look back on that part of my life and it seems so simple now. But doesn't everything seem simple once some time has passed?! It's easy now to look back and feel nostalgic and reminiscent! School was so hard, but all I really had to worry about were my grades. At that time, student loans were paying the bills so I wasn't concerned yet with where the money was going to come from. I was renting so any housing problems weren't really mine. I walked to school so I didn't have to maintain a car. All I had to do was sit on my cozy couch snuggled up with my cat and hit the books hard. Those were the days….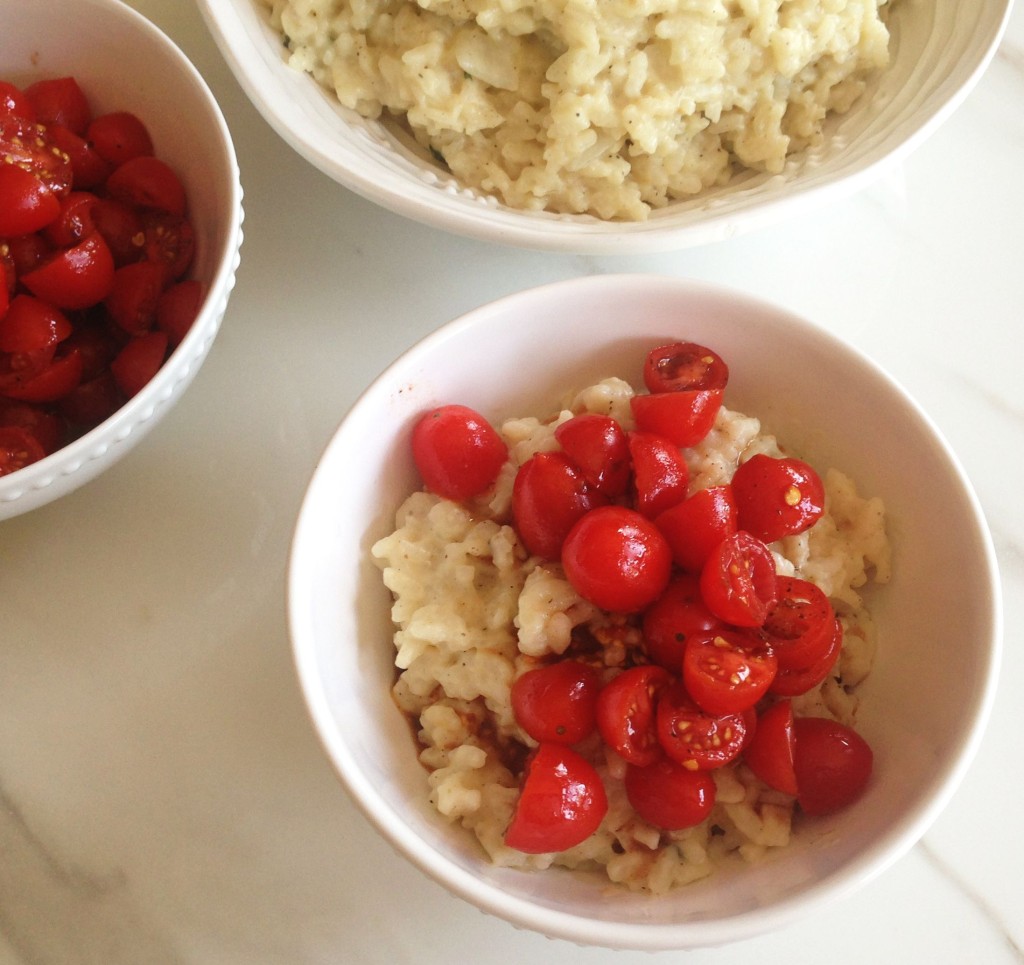 Wow, that was quite an aside there. My apologies. This recipe takes me back to that era because I first discovered it while I was in my first year of law school. Once I tried it, I made it all the time. I don't even know what drew me to it initially because it doesn't sound that exciting from the title, but you guys… IT IS. It's amazing. The flavors seem so different, but they all come together awesomely. There's a subtle zesty citrus flavor, red pepper flakes for some heat, balsamic vinegar (GAH, I swear I could drink that stuff from the bottle), freshly grated Parmesan cheese, creamy risotto…. it's really killer. You will be so happy you tried this.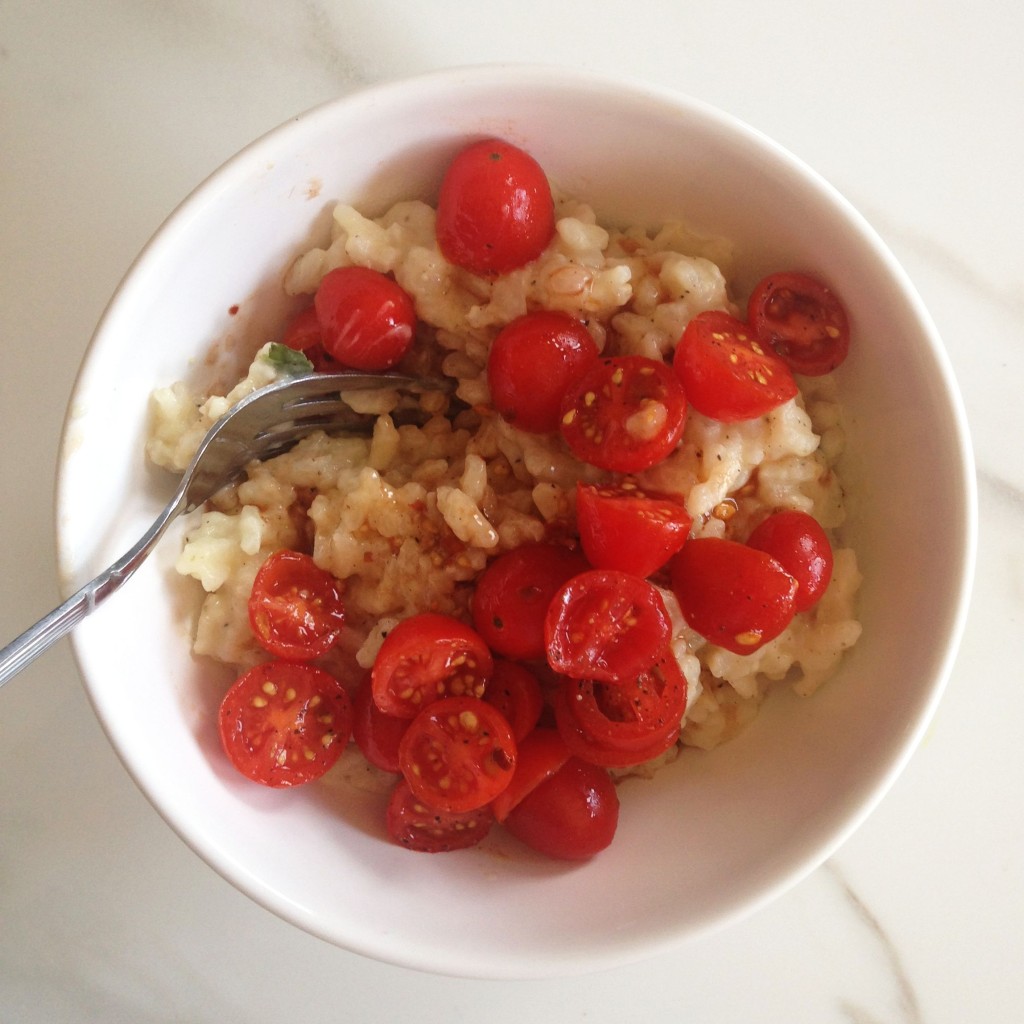 Parmesan-Basil Risotto with Balsamic Tomato Topping: via Cooking Light
Topping:
1 1/2 c. halved grape tomatoes
1 1/2 tsp. olive oil
1 tbsp. balsamic vinegar
1/2 tsp. crushed red pepper
dash of sugar, salt, and pepper
Risotto:
3 tbsp. butter
1 c. chopped onion
1 1/2 c. Arborio rice
2 garlic cloves, minced
1/2 c. dry white wine
4 c. low-sodium chicken broth
1/2 tsp. salt
1/4 tsp. pepper
1 1/4 c. fresh Parmesan cheese
1 tsp. grated lemon rind
3 tbsp. fresh lemon juice
1/3 c. finely chopped fresh basil
To prepare topping, combine all topping ingredients in a bowl. Cover and let stand at room temperature. To prepare risotto, melt butter in a large pot over medium heat. Add onion and cook for 2 minutes, stirring frequently. Add rice and garlic; cook for 2 minutes, stirring constantly. Add wine and cook 1 minute or until liquid is absorbed, stirring frequently. Stir in broth, salt, and pepper. Cover the pot with a lid and bring to medium-high heat. Cook for 8-10 minutes or until most of the liquid is absorbed and rice is tender. Mix in Parmesan cheese, lemon rind, lemon juice, and basil. Top with tomato topping.
Enjoy!