A recipe for a super easy, one-bowl, no bake chocolate peanut butter protein ball with lots of good-for-you ingredients!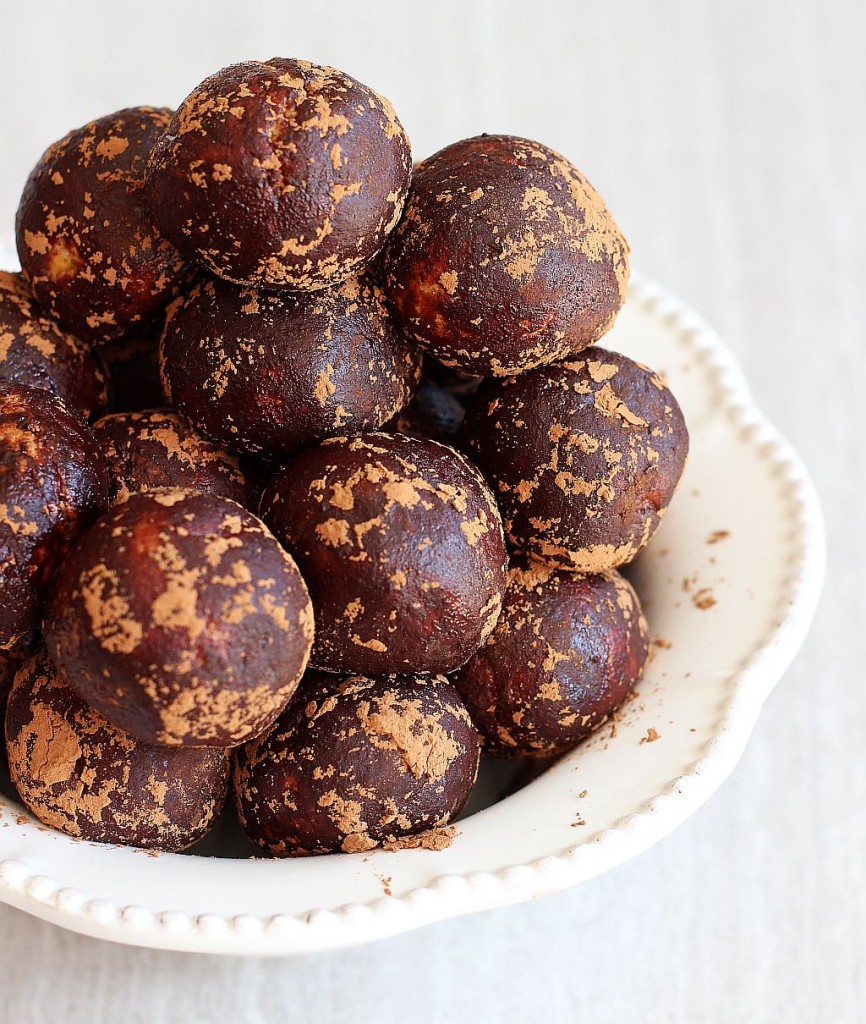 Since I just recently brought you the ultimate in peanut butter decadence, today I thought we'd visit the opposite end of the spectrum with something legitimately and truly healthy, but still with lots of peanut butter. Thank goodness. Also, I'm not just claiming they're healthy, but then they're really not and it's still dessert masquerading as 'healthy'… these are actually, honestly good for you.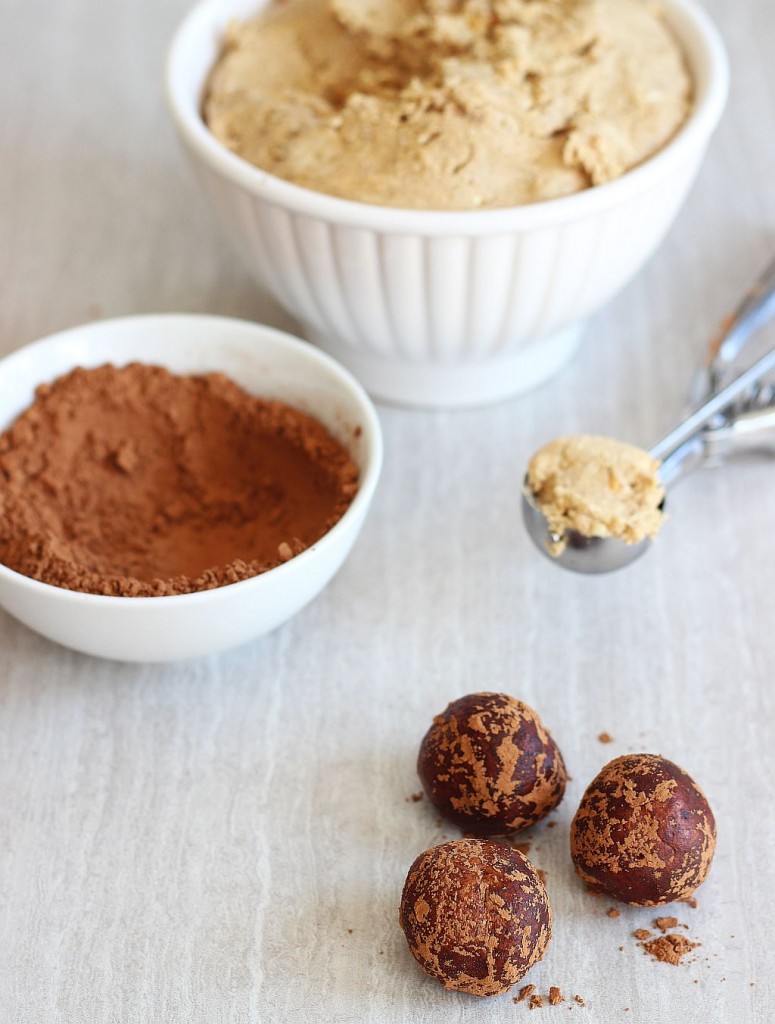 There's many permutations of protein balls, but I love these in particular. After all, there's a boatload and a half of other no-bake protein ball recipes out there. You've certainly got your pick, but these are not your garden variety Chocolate Peanut Butter Protein Balls! Little tweaks make these really special.
The main ingredient here is peanut butter, so you already understand why I'm a fan. Honey plays a pretty significant role too, and those two together make a great team. Throw in cinnamon and a few protein boosters, and you'll have a healthy and filling snack!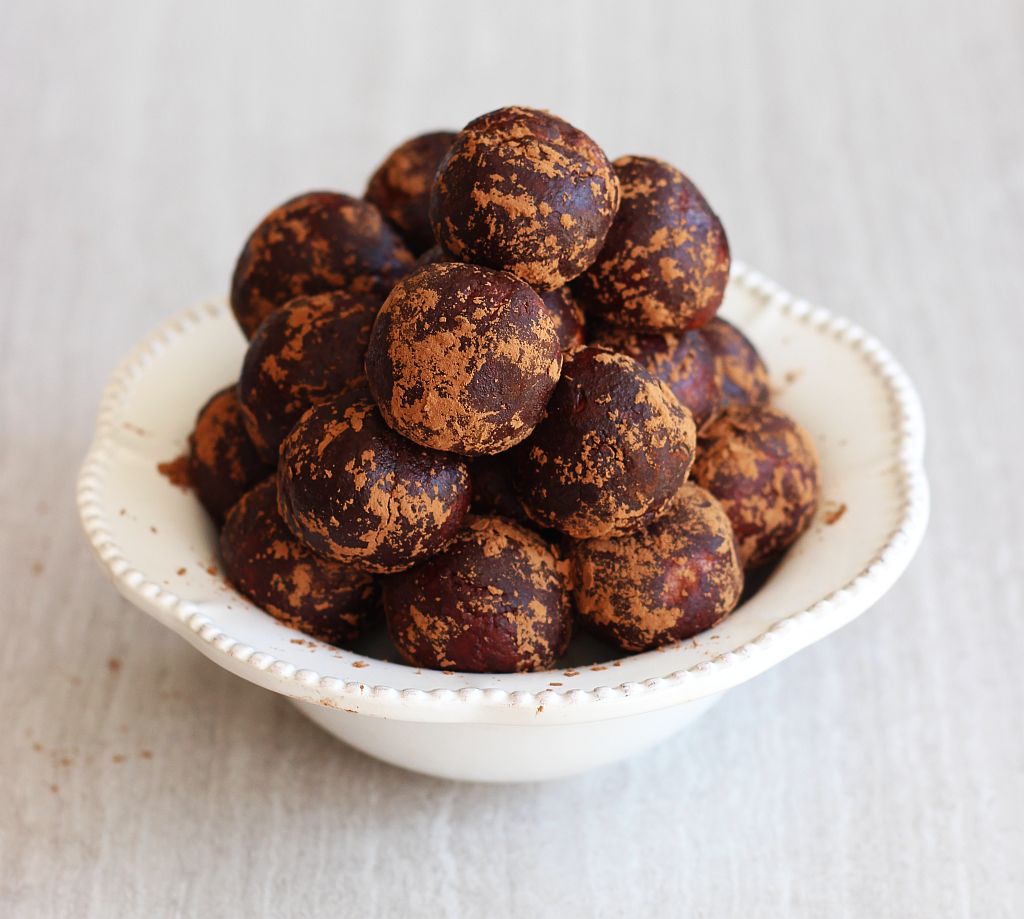 There's also one unexpected ingredient in these: coconut extract. You might be tempted to dismiss it as unnecessary.  I know I initially discounted it and didn't appreciate its importance. But you need it. It has a really surprising and great impact! Do not leave it out! I mean, you can leave it out if you're in a pinch, but don't be in a pinch. It really adds so much to these little nuggets. I don't know what it is – something about the cinnamon and coconut with the peanut butter.
They are so easy to mix up, and there's no baking required. They're one of my favorite snacks when I just need a quick, satisfying bite. The ingredients are all good-for-you, so you can enjoy these guilt-free, but still feel like you're getting away with something.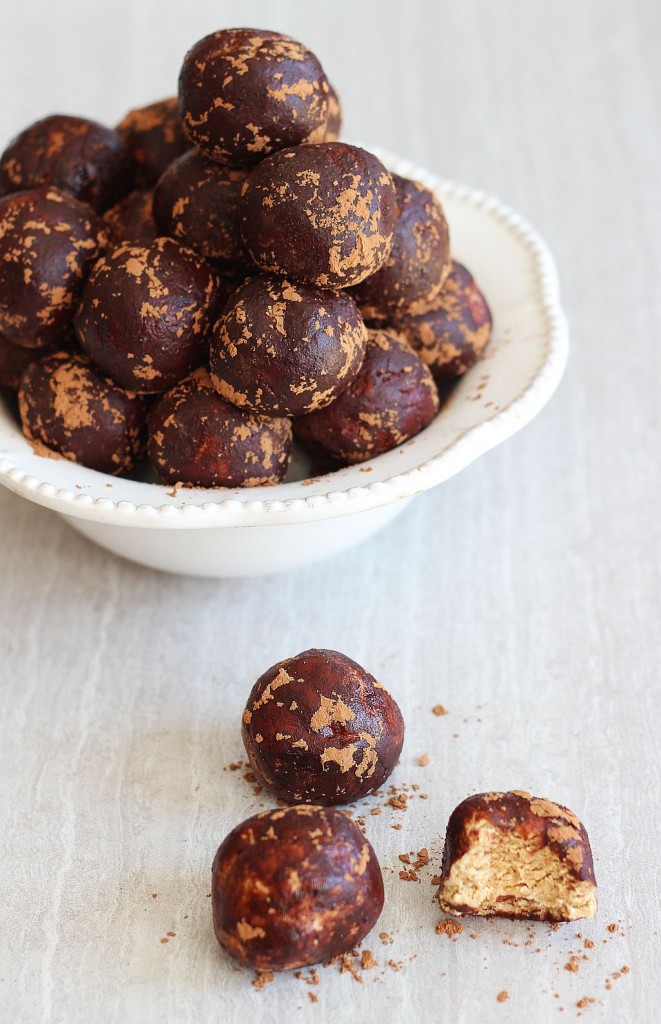 These are a staple in my household, and we always have a batch stashed in the freezer to grab from as needed!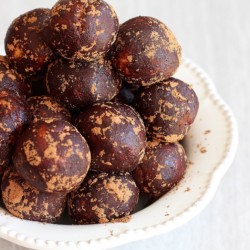 Chocolate Peanut Butter Protein Balls
An easy, no bake, chocolate peanut butter protein ball, made with vanilla protein powder for an extra protein boost!
Ingredients
1 1/2

c.

peanut butter

1/2

c.

honey

1

tsp.

coconut extract

1

tsp.

vanilla

2/3

c.

vanilla protein powder

Trutein is our favorite brand

1/2

c.

non-fat powdered milk

1

tsp.

cinnamon

3

tbsp.

cocoa powder
Instructions
In a large bowl, combine peanut butter, honey, coconut extract, and vanilla. Mix well.

Add in vanilla protein powder, non-fat powdered milk, and cinnamon. Mix until well-blended.

Roll into 1-inch balls, and roll in cocoa powder.

Store in refrigerator. Enjoy!
Adapted from Oxygen Magazine's Chocolate Energy Truffles.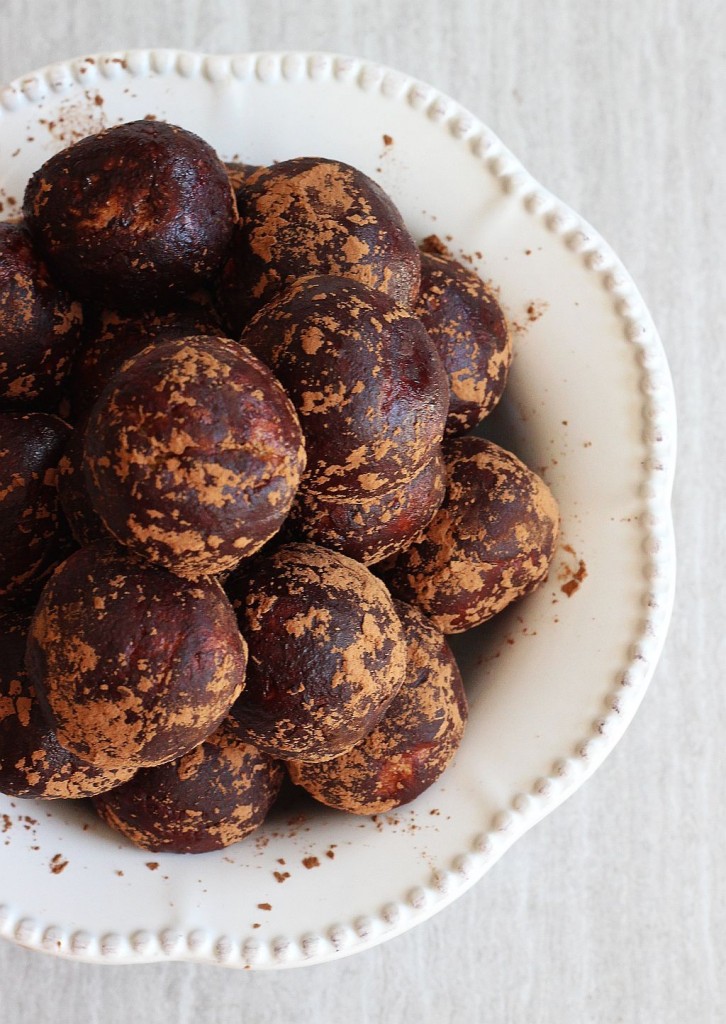 Happy Saturday, friends! Have a great weekend!