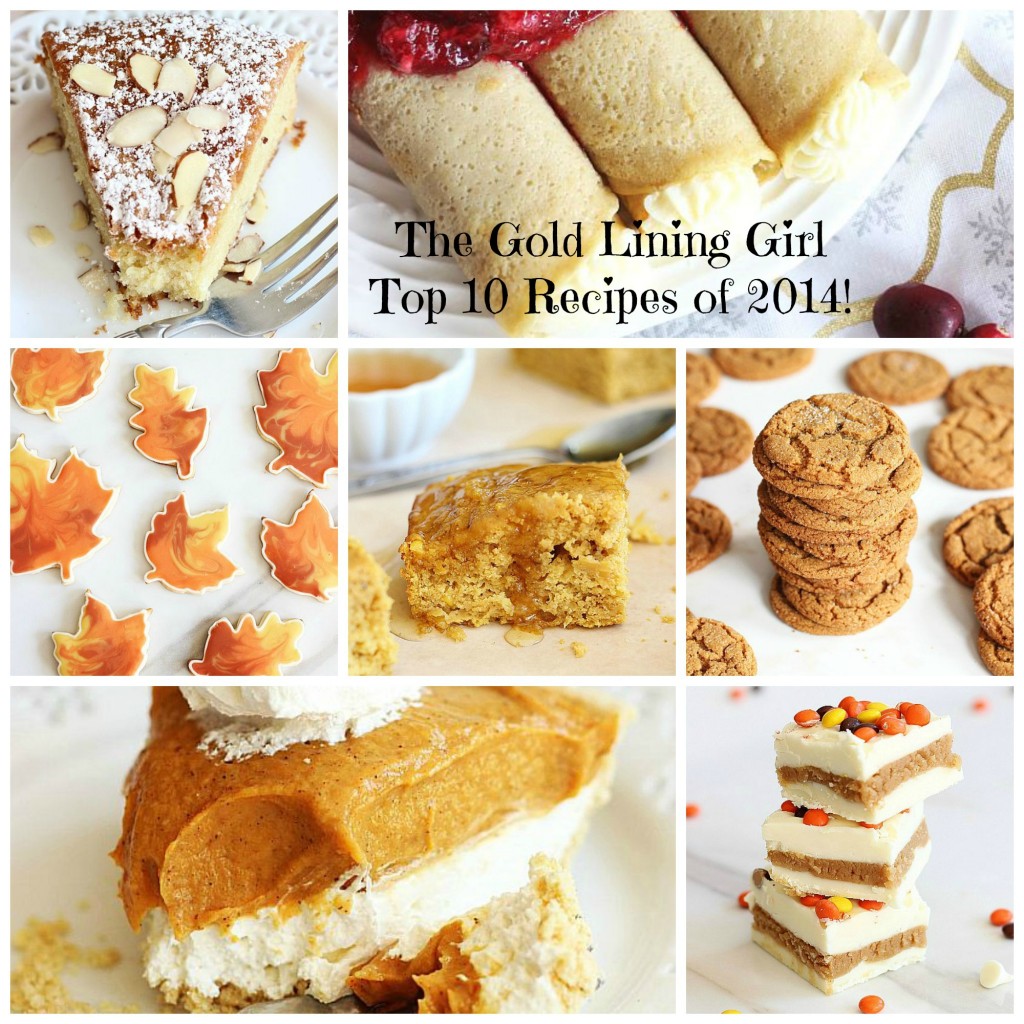 I cannot believe that tomorrow will be 2015 and the start of a new year! Every year goes by faster and faster – feels like we just started 2014. Cliche, but true. This blog has been such a bright spot for me and I've enjoyed spending as much spare time as I can on making stuff and sharing it with you! I've learned more than I thought possible in the process of starting this blog, and it's been a ton of work, but a ton of fun!
Without further ado, I want to share the  top 10 recipes of 2014!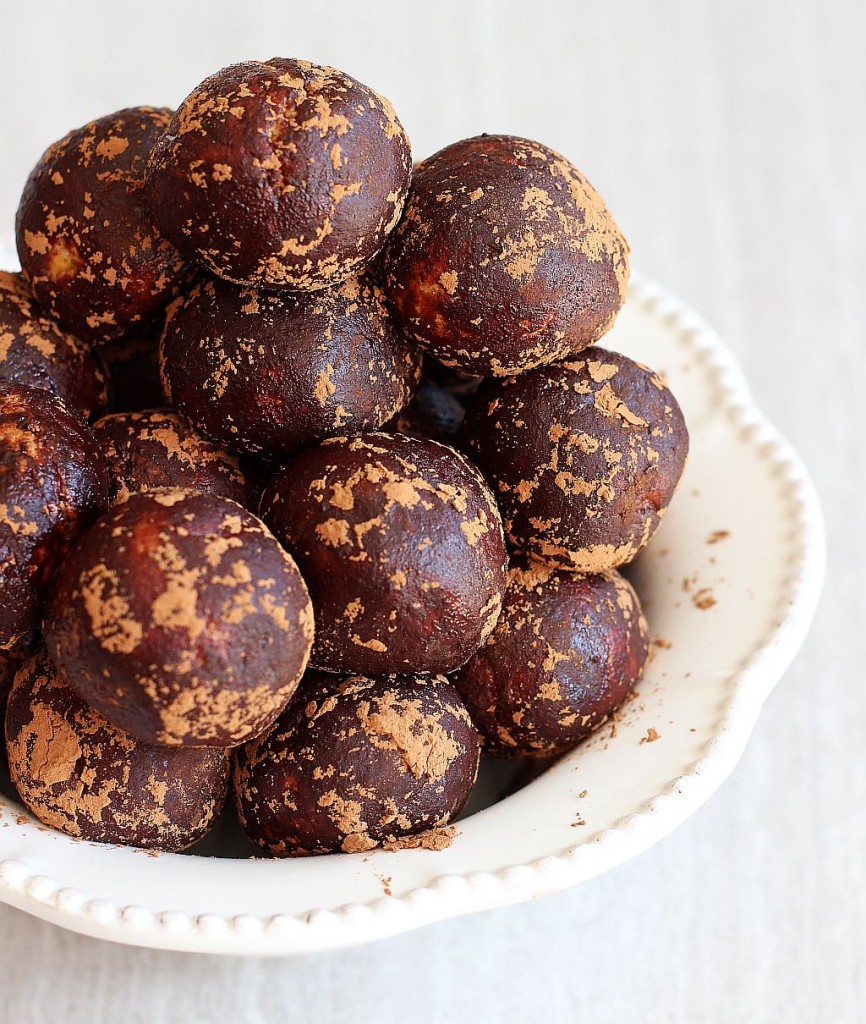 10. Chocolate Peanut Butter Protein Balls: A healthy recipe cracked the top 10! And it's a good one! My favorite protein snack ever, and they're not at all ordinary. There's a million chocolate and peanut butter protein-type snacks out there, but coconut extract seriously makes all the difference in these, setting them apart from the rest. These are a standout in the vast world of protein balls!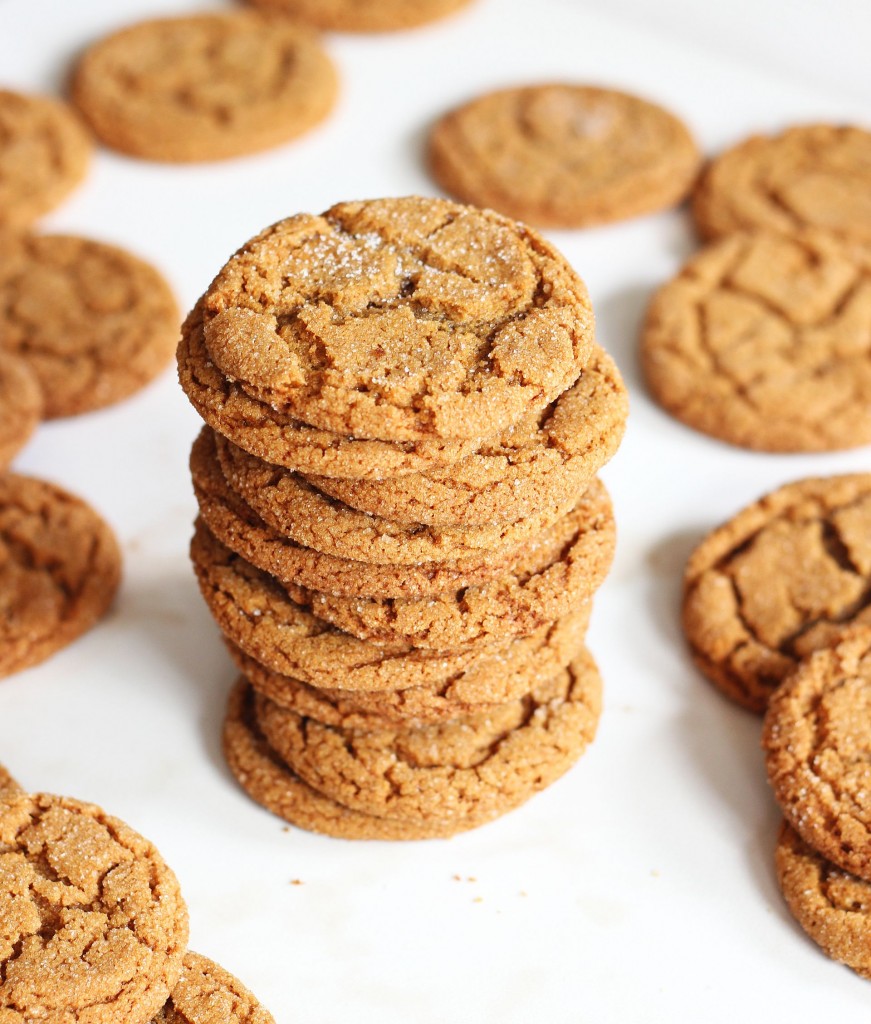 9. Cracked Top Ginger Cookies: These are a family favorite that we've been making for years – the recipe has probably been floating around the family for about 75 years. My Gma would be thrilled to know that you all loved them. These cookies are chewy in the middle, crispy at the edges, and the perfect amount of spice. They're a tried-and-true winner!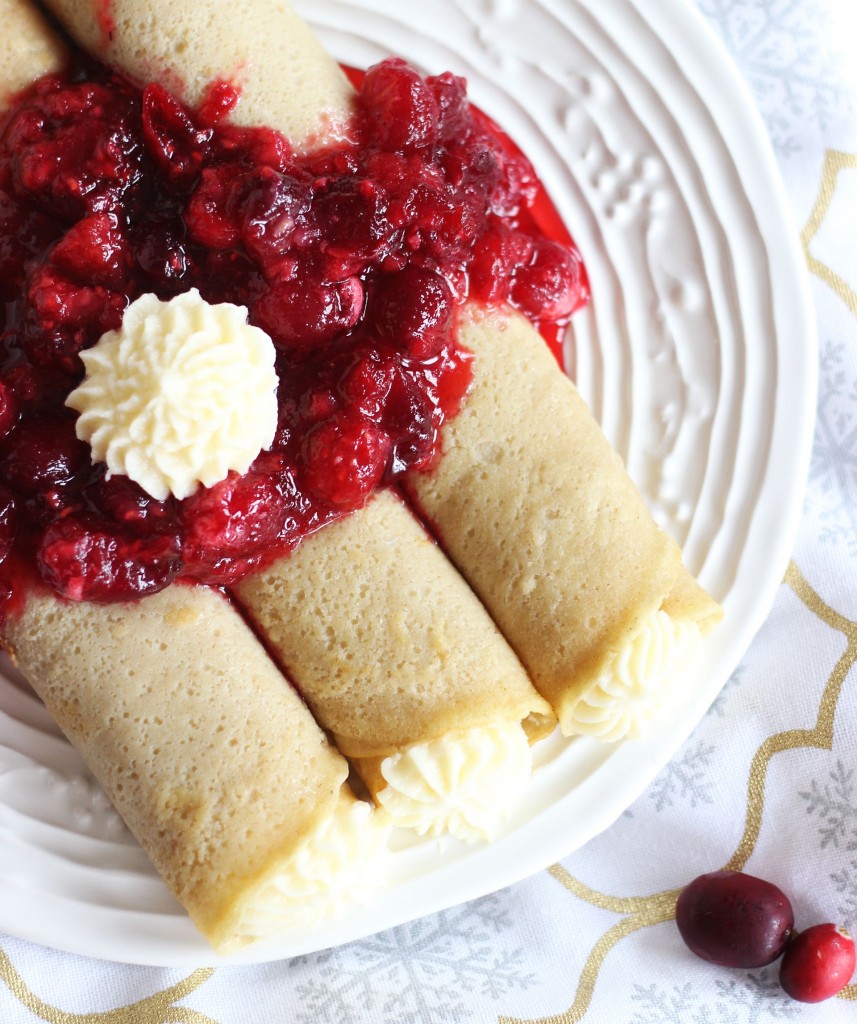 8. Amaretto Crepes with Cranberry-Raspberry Sauce: I worried that these crepes would seem to fancy and unapproachable, but people loved them. Either they are not as fancy as I thought, or you are all VERY fancy! Either way, I'm glad they were so well-received, and I'm on your side about it. They're fabulous – one of my favorite creations. The cranberries and raspberries together are seriously dynamite, and the amaretto makes these all the more heavenly.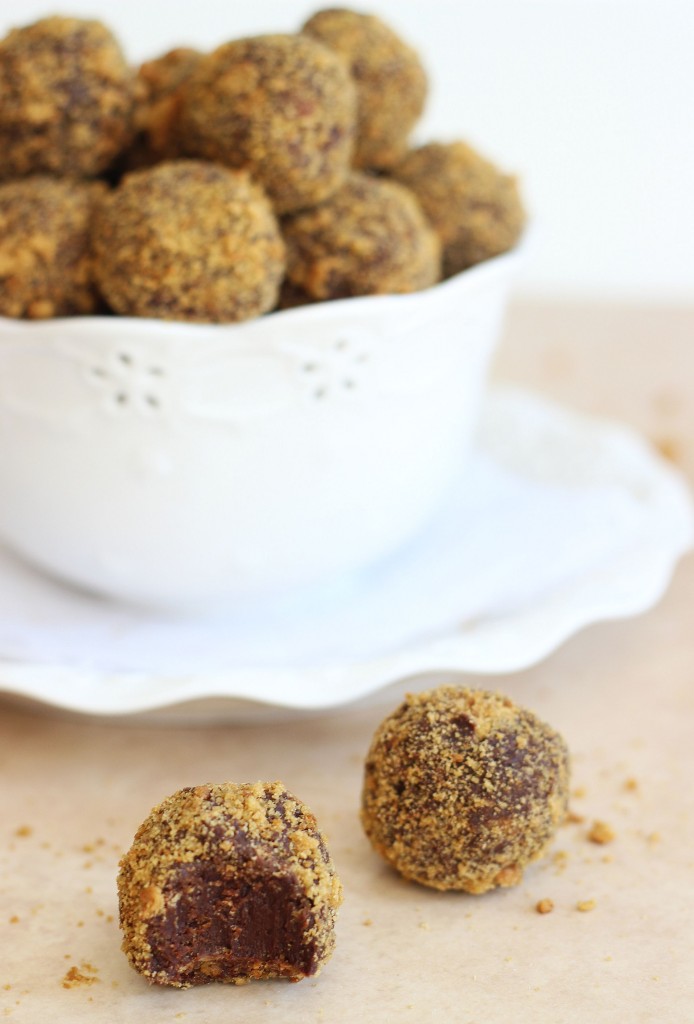 7. Gingersnap Chocolate Ganache Truffles: These truffles are both easy and delicious, but this recipe in the top 10 still took me by surprise! You just never know what will grip people, and I had no idea how popular gingerbread would get around the holidays. You seemed to love the simplicity of these truffles, but that they don't sacrifice decadence. Plus, the fact that they incorporate gingersnap crumbs right into the ganache!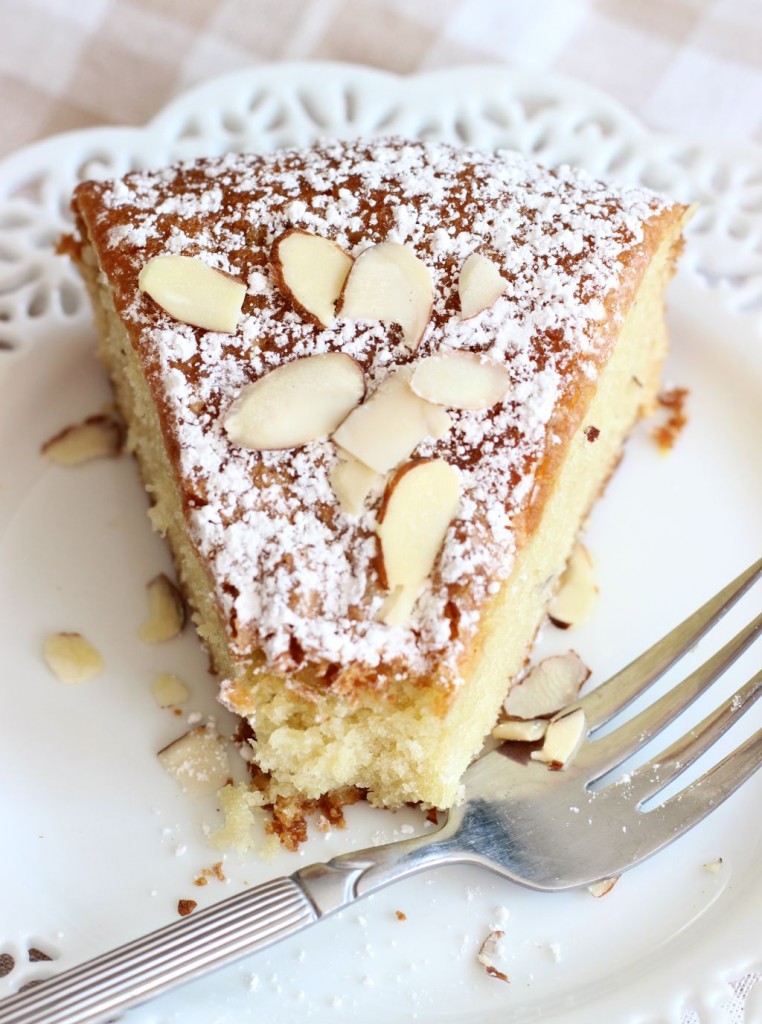 6. Citrus Almond Olive Oil Cake: Again, did not expect this cake to get such a great reception. Hey, I love it. I think it is totally worthy, but you just never know! The olive oil flavor is subtle, but completely unique, and pairs beautifully with citrus and almond flavors. This cake is very rich, while still feeling light and airy.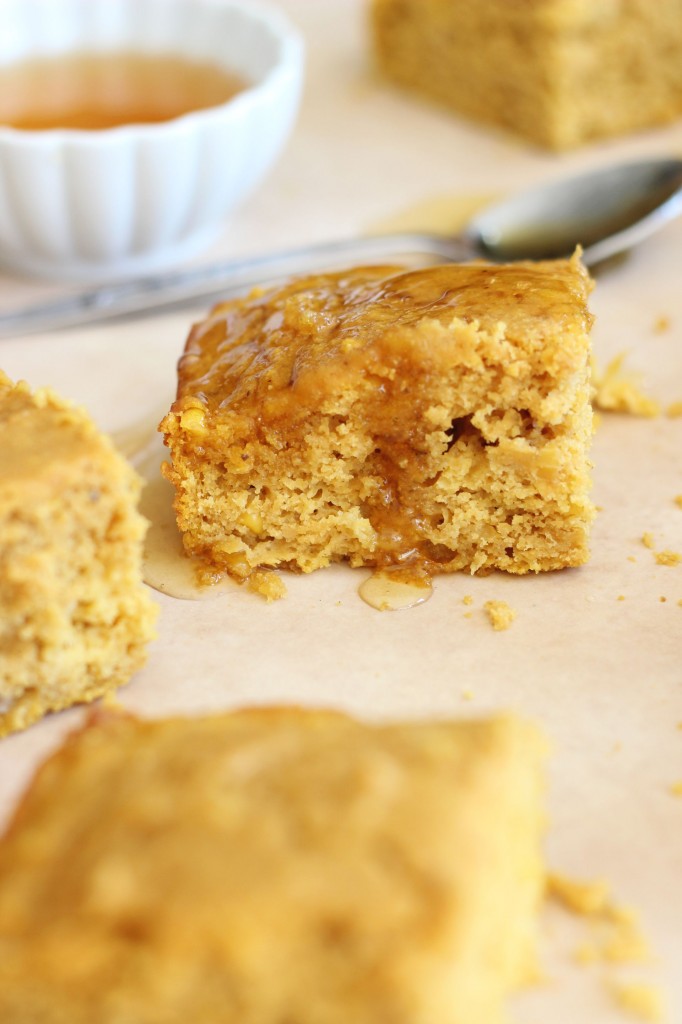 5. Pumpkin Cornbread: Pumpkin is such a popular ingredient in the fall, and if you're anything like me, you also love a super moist cornbread. Well, put the two together! This is my favorite cornbread recipe to date, and it couldn't get any more moist. The pumpkin flavor is present and detectable, but not overwhelming. This strikes the right balance between combining pumpkin and cornbread!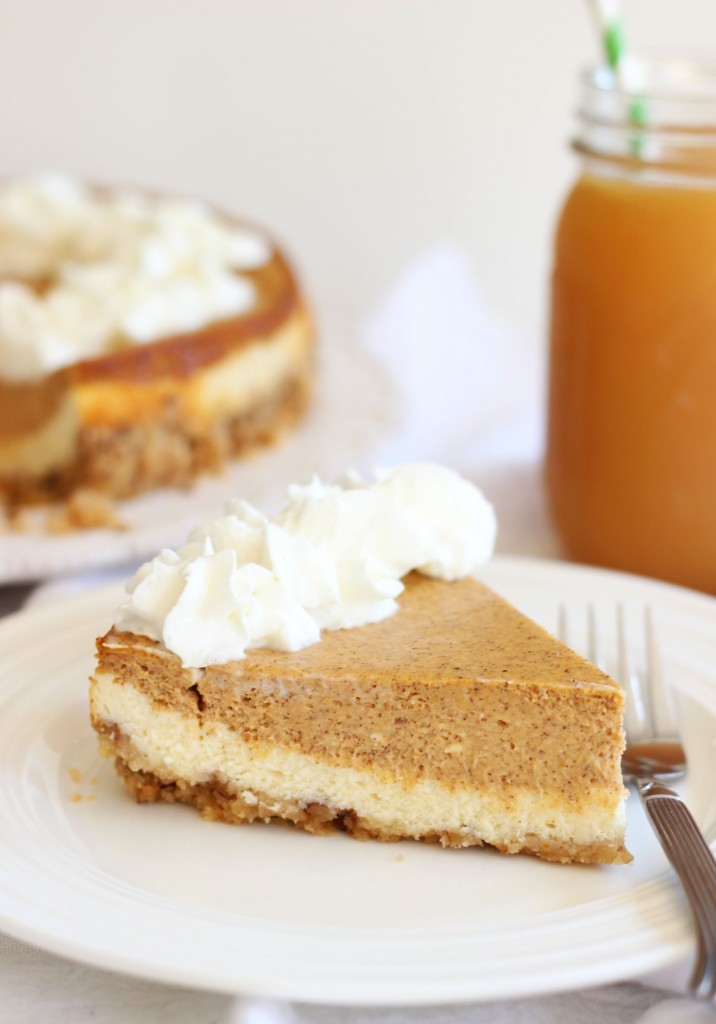 4. Double Layer Pumpkin Cheesecake – Traditional: This variation is less popular than the no-bake version (see #1!), but it's still near the top. This stymied me because I'm such a bigger fan of more conventional cheesecakes! I love a good and easy no-bake, don't get me wrong, but there's nothing like a rich and creamy traditional cheesecake. Either way, they're both amazing because, hi, pumpkin cheesecake is one of the best foods ever.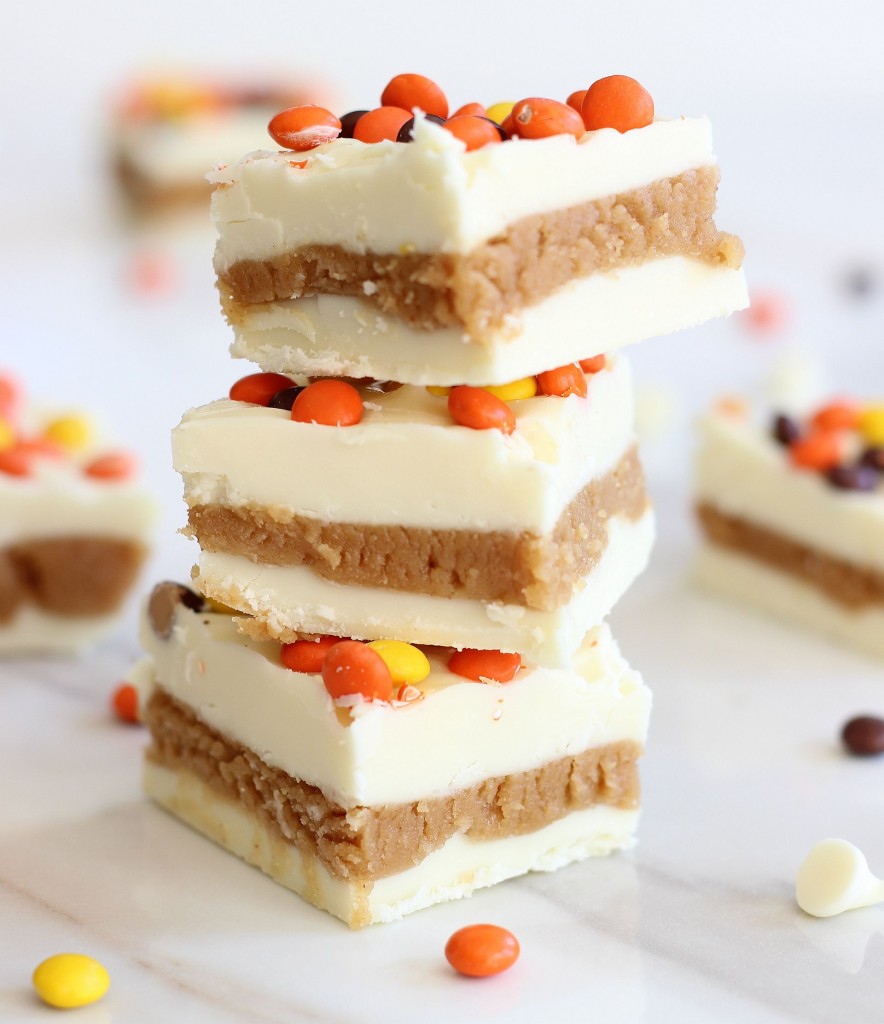 3. White Chocolate Peanut Butter Truffle Bars: I get the love for these – they're the ultimate in decadence. Tons of creamy white chocolate with a thick peanut butter truffle layer in the middle. Not diet-friendly, to be sure, but worth it. White chocolate and peanut butter are even better than peanut butter with regular chocolate. There, I said it. Try 'em. You will see what I mean.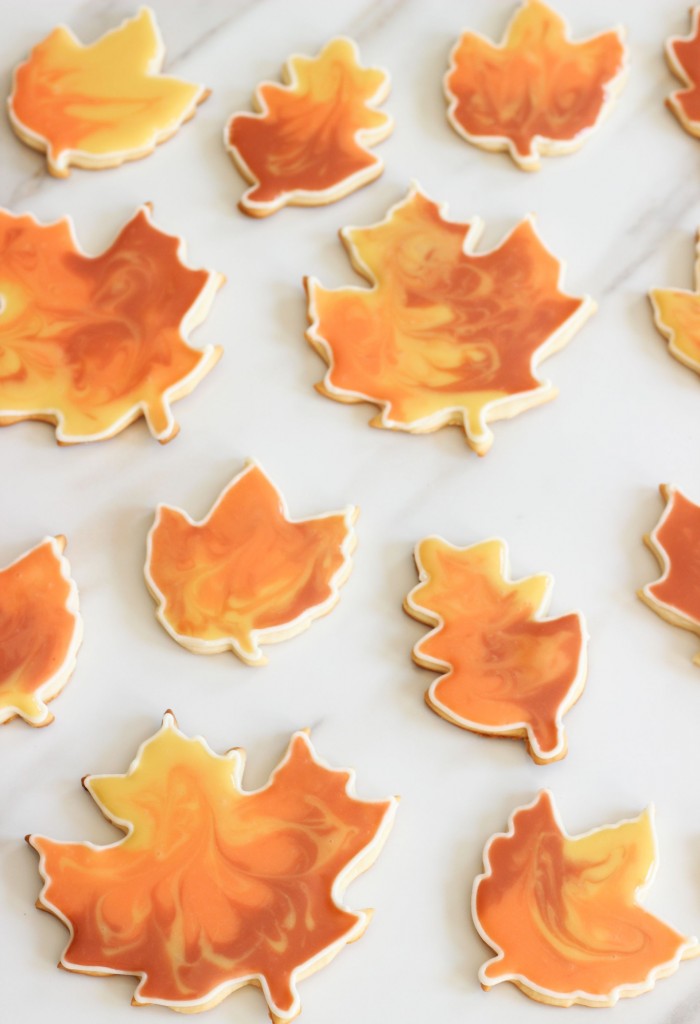 2. Cookie Flooding – Changing Fall Leaves Cutout Cookies: I've been making these cookies almost every year in the fall and I've always been really proud of them, so I'm ecstatic that you liked them too! The technique takes a little patience, but it's not hard overall, and the cookies end up looking so authentically like changing fall leaves. I was thrilled when readers reached out to share pictures of their own beautiful cookies!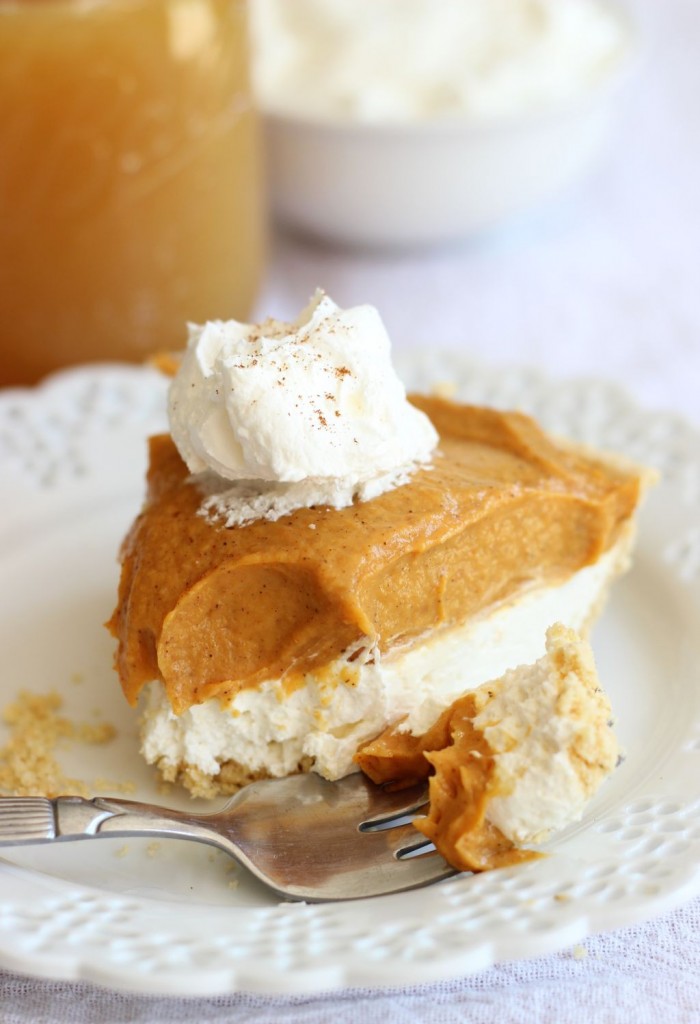 1. Double Layer Pumpkin Cheesecake – No-Bake: I love a pumpkin cheesecake and deem it one of the best foods on the planet, but I still had no idea this recipe would be so popular. It literally takes about 10 minutes to make though and combines flavors that were made for each other. It's easy, seasonal, and super light and creamy. You can't go wrong with this recipe!
 Thanks so much for sharing part of your day here, and for your kind comments and support! The time I spend on this blog are some of the best moments of my day, and I'm so glad to have you here! Happy New Year, and here's to an amazing 2015!