These beautiful sugar cookie cutouts resemble changing fall leaves! Aren't they gorgeous? Using cookie flooding as the cookie decorating technique, you can recreate these lovely fall leaves sugar cookies!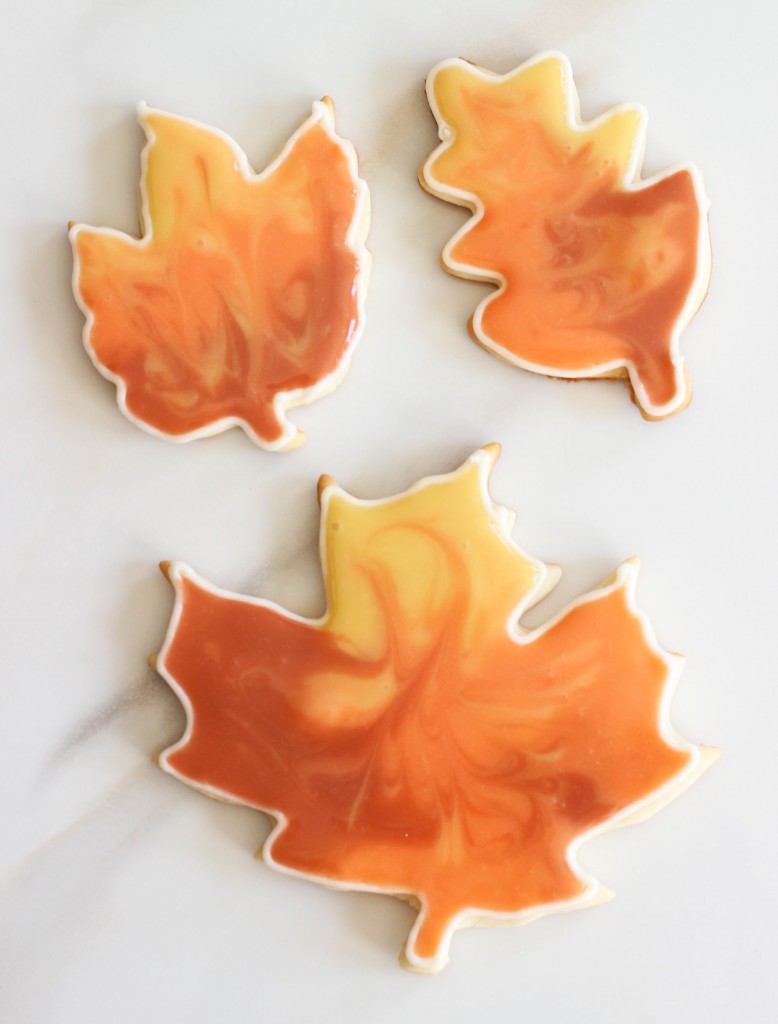 I can't contain my excitement about today's subject. This method of cookie decorating is my favorite. If there's an occasion where you really want to impress, and make beautiful and elegant cookies, try cookie flooding.
I'm not going to tell you that this is a super quick and fast cookie decorating technique. That would be a falsehood. I also don't suggest you attempt this activity the day after a friend's birthday bash when you're a wee bit hungover from too much vino, but still drank 4 cups of coffee that morning anyway, so you're also on a jittery caffeine high. Bad idea. In other words, don't be like me.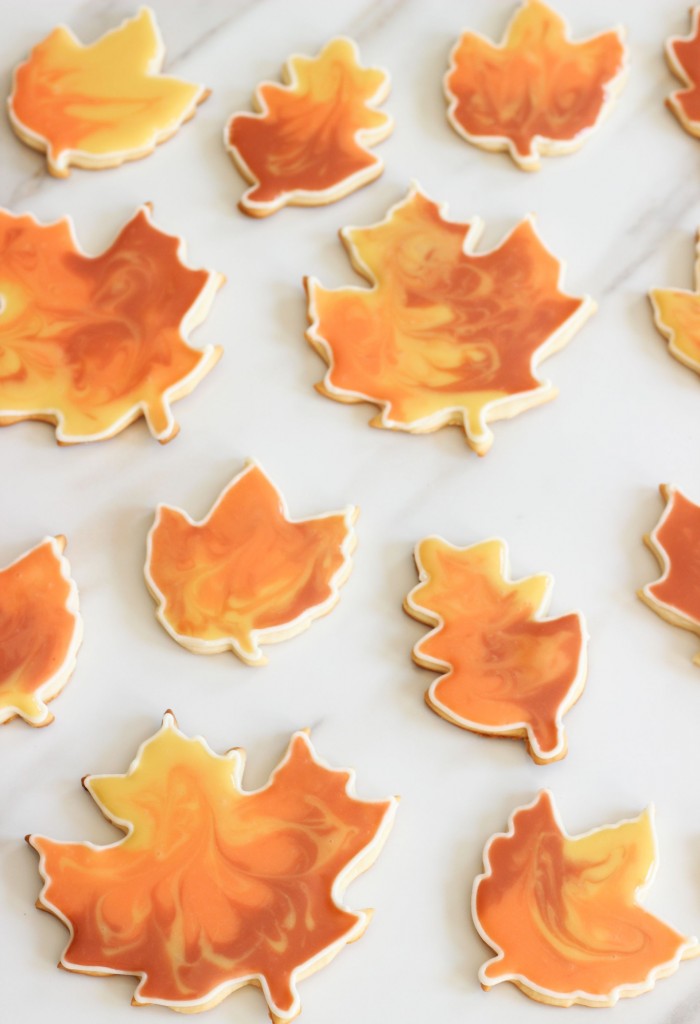 Also, don't try doing this while simultaneously making toast in your regular oven because your toaster oven is broken. Eeeeesh. What was I thinking? Disasters abounded when I set out to decorate these cookies yesterday, but once I decided that Gatorade was a better beverage choice, and that a simple, old-fashioned peanut butter sandwich would suffice instead of being all fancy by making toast, I was ready to roll.
As long as the previously mentioned conditions aren't met, this fun method of cookie decorating will be smooth sailing for you. Just… seriously, don't be like me.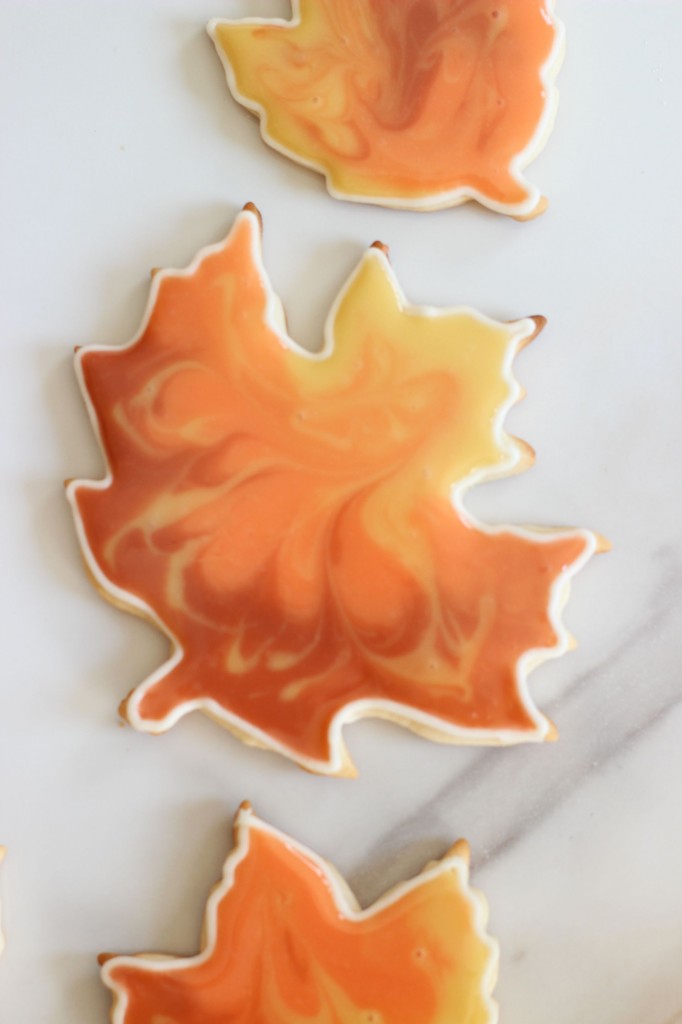 It's not hard at all to do cookie flooding. It's really not at all. It is more time-consuming than regular frosted cookies, BUT, and it's huge but, it's reaaaaally, truly fun. It's not difficult and it's totally enjoyable. Plus, look at 'em!
The results will shock people. They won't believe that these are actual cookies because they look like works of art. I mean, don't mine look like miniature Van Goghs?? People will not believe they are even edible because they are so darn pretty! People, like S.O., will be astonished that such a method of decorating cookies even exists. The reactions are well worth the extra time commitment.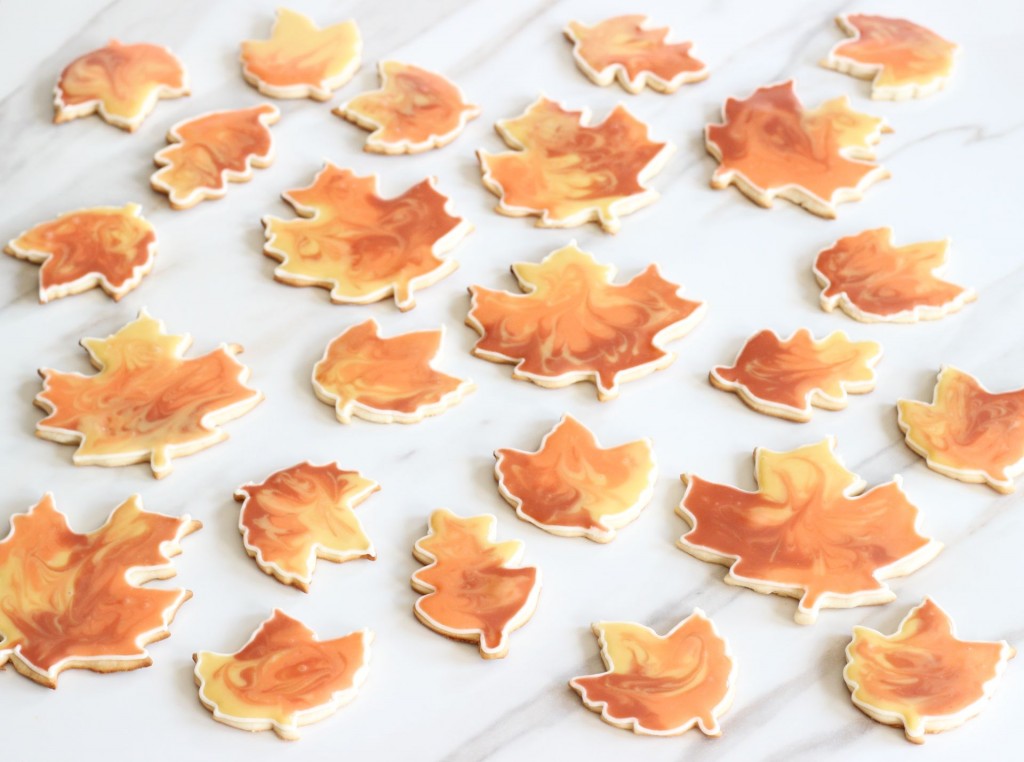 If you've never tried cookie flooding, you need to. Let's get to it, shall we?
A few notes before we get started: You'll need sugar cookies (use any recipe you'd like, my favorite family recipe for cutouts is below), and two kinds of icing – buttercream and royal icing. If you're anything like me, you probably always have leftover buttercream when you make it, so there's extra sitting in your freezer. You don't need much (about 1 cup), so it's a great time to use up some leftover. It's also very helpful to have a piping bag. I've substituted in the past with sandwich baggies by cutting a tiny hole in the corner, and that's workable, but a piping bag is much easier.
I'm going to let the pictures do most of the talking here, because you can get a good gist just by viewing the photos, but the general process for the decorating component is as follows:
1. Mix up the buttercream frosting, and outline the cookie with it using a piping bag fit with a #3 tip. This serves as a 'dam.'
2. Mix up the royal icing and color it however you'd like (I used Americolor gel paste food colors in Copper, Gold, and Warm Brown). Use additional piping bags, squeeze bottles with small openings, or a small spoon to drizzle blobs of each royal icing color onto the outlined cookie. About 1-2 tbsp. total. Avoid too much or it can spillover your 'dam'. Start with a less is more approach. Swirl with a toothpick to achieve desired patterns. Here's a few before and afters.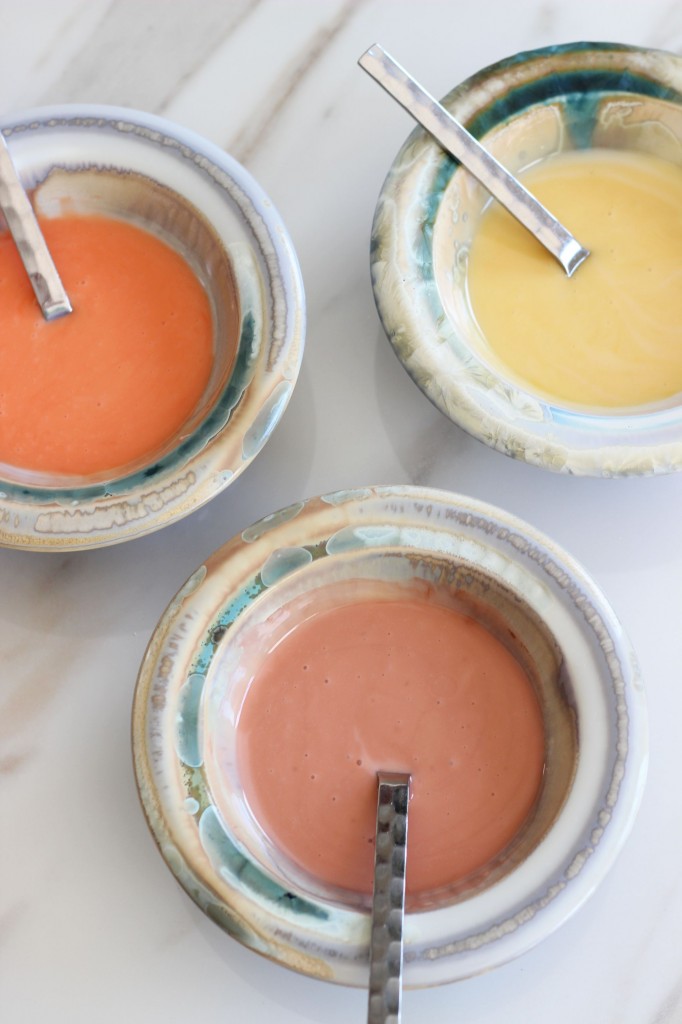 3. Shock the world with your decorating skills. Woohoo!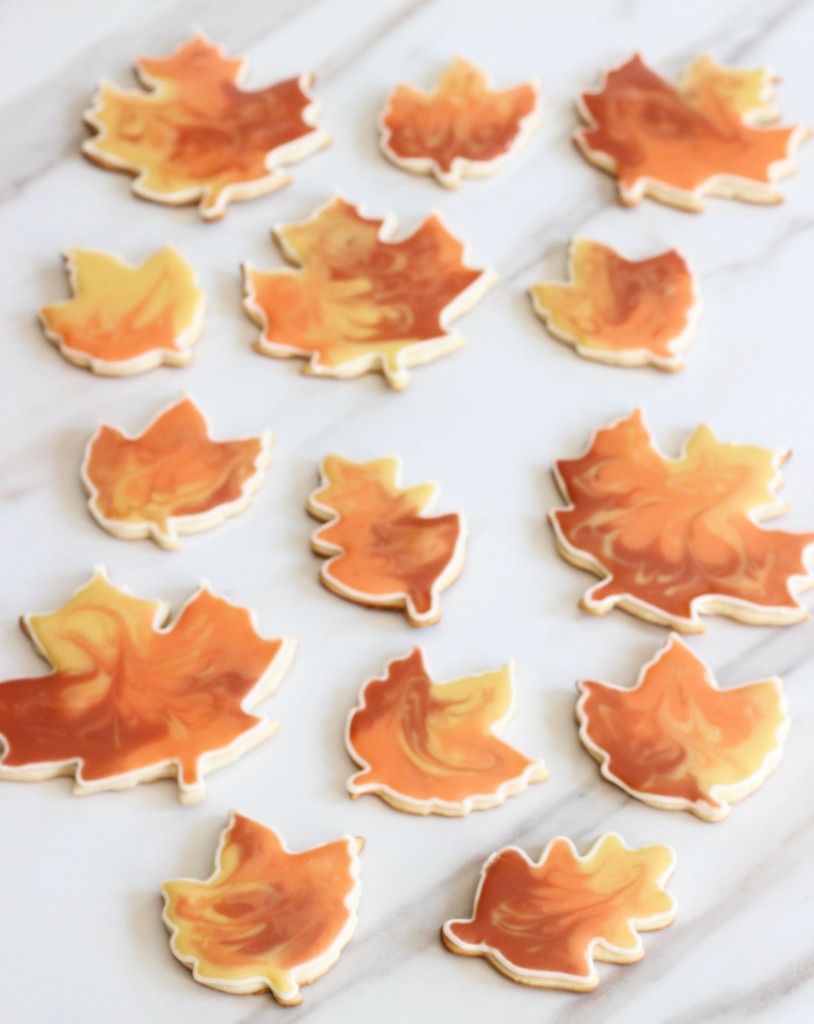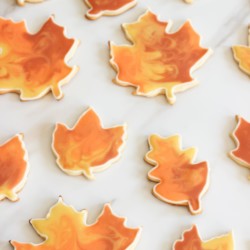 Cookie Flooding - Sugar Cookie Cutouts
Buttery and flaky sugar cookie cutouts decorated with the cookie flooding technique! Unique and beautifully decorated cookies.
Ingredients
Sugar Cookie Cutouts:
1

c.

butter

softened

3/4

c.

sugar

1

egg

1

tsp.

vanilla

2 1/2

c.

flour

plus more for rolling

1/2

tsp.

baking powder

1/4

tsp.

salt
Buttercream frosting:
6

tbsp.

butter

softened

2-3

tbsp.

water

3

c.

powdered sugar

approximately
Royal icing:
1/3

c.

water

1/3

c.

corn syrup

1

lb.

powdered sugar

food coloring
Instructions
For cutout cookies:
In a large mixing bowl, cream sugar and butter.

Add in egg and vanilla, and mix until incorporated.

In a medium bowl, combine flour, baking powder, and salt.

Mix into sugar mixture until well-combined.

Chill dough for 1-2 hours.

On a generously floured surface, roll out dough and use cookie cutters to cut shapes.

Bake at 400 degrees for 7-9 minutes on an ungreased baking sheet. Cool completely.
For buttercream frosting:
Combine all ingredients in a small mixing bowl, adjusting water and powdered sugar as needed to achieve desired consistency. Mix until fluffy.

Fill a piping bag fitted with a #3 tip with buttercream frosting, and set aside.
For royal icing:
In a medium bowl, combine all ingredients and whisk until smooth. Consistency should be that of a thick syrup, similar to molasses. Adjust water and corn syrup accordingly.

Separate royal icing into individual bowls, 1 for each color you'll be using, and mix in food coloring until it reaches desired color.
To flood cookies:
Using the buttercream frosting in the piping bag, pipe an outline around the border of the cookie. Allow to set up for about 10-15 minutes before flooding.

When ready to flood, use extra piping bags or a small spoon to drizzle different colors of royal icing onto each cookie.

Use a toothpick to drag icing to the edges, without allowing it to spill over.

Swirl with toothpick until you reach a desired pattern!

Allow to dry for 2-4 hours.
Voila. Art on a cookie! That's how you create these beautiful sugar cookie cutouts resemble changing fall leaves! Using cookie flooding as the cookie decorating technique, you can recreate these lovely fall leaves sugar cookies! Helllllllo fall!!