A collection of recipe failures, recipe disasters, and general kitchen catastrophes from the year of 2014!
I always get a kick out of these types of posts on other blogs, so I wanted to share a few recipe fails of my own from the year. I thought it would be fun, even if a little demoralizing. There are hiccups in developing recipes, to be sure. Sometimes I can shrug them off, other days they really get my goat and bum me out, but then I feel bolstered when a creation reeeally works!
This is a drop in the bucket because I also forgot to photograph so many failures. As soon as the food hit the garbage, I'd remember. Too little, too late. Nobody wants to see food that tastes like garbage in actual garbage. Yuck. It's bad enough that we have to look at these! Here's just a few of the catastrophes from my baking endeavors this year: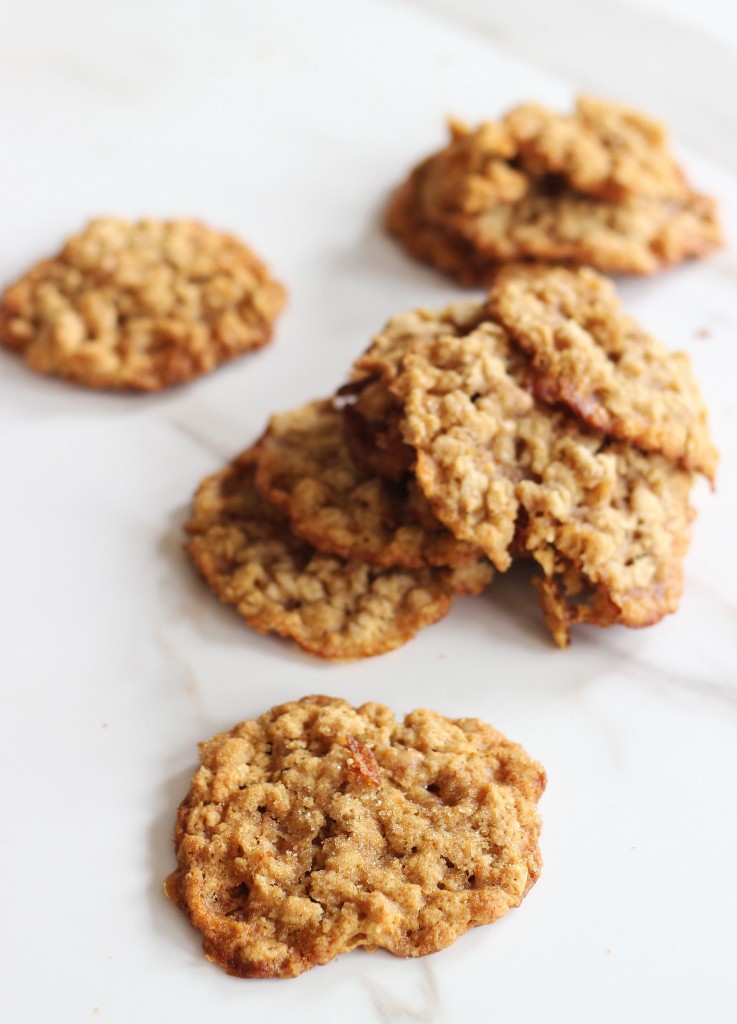 These Chewiest Oatmeal Cookies were chewy alright. So chewy, in fact, that they basically fell apart for you. They tasted amazing actually. They should, they're pretty much pure butter, brown sugar, and some oats. But just look at 'em. Awful. Unpresentable. I haven't given up yet, but me and those cookies are on a break for now. I've made them more times than I can count. I should give up, but I'm determined to make these work.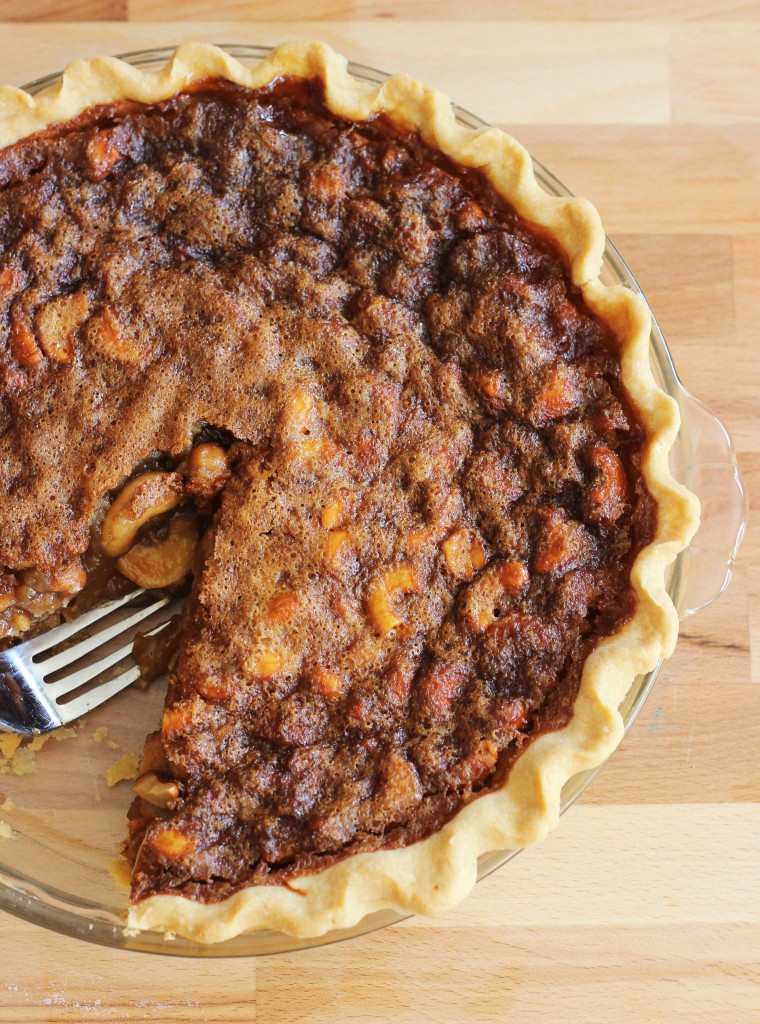 The first two times I tried to make a Cashew Pie, I reeeeeally wanted to use maple syrup in place of some corn syrup for extra flavor. I haven't quite worked that out yet, as you can see. It browns more easily and basically burns, and didn't set up as well either. It's a big ol' mess. I'm going to keep working at this idea though. I really want to make maple syrup work out in a gooey nut pie.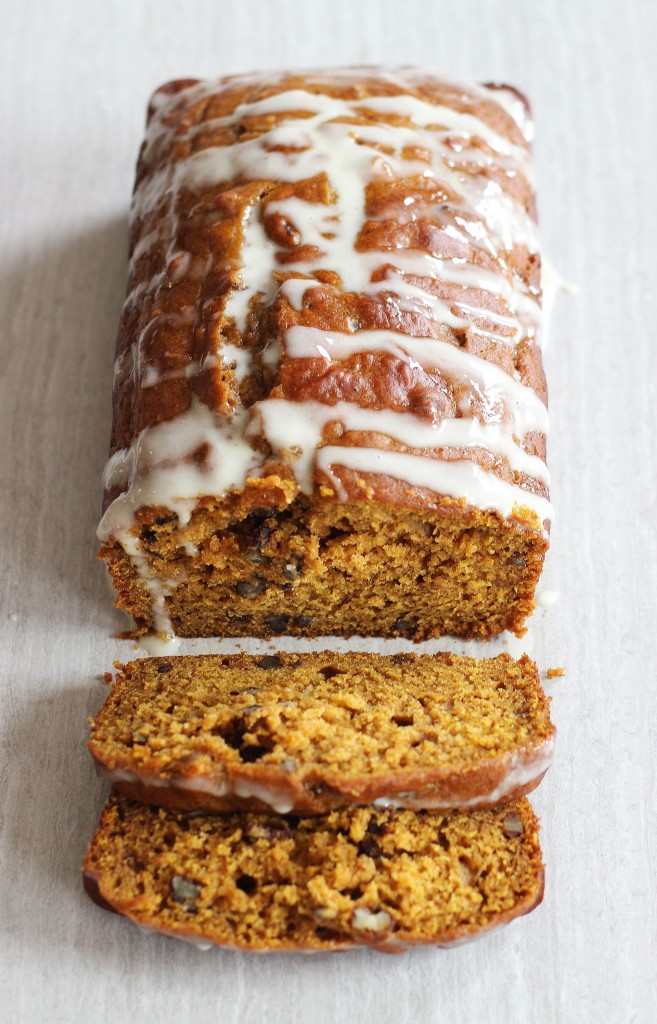 This Pumpkin Eggnog Bread w/ Eggnog Glaze was delicious and totally perfect. I wouldn't have changed a single thing about it. The only problem is that I don't know where I wrote down the recipe. I misplaced my notes, found them, lost them a second time, never to be seen again…. so far. I think I might be able to similarly recreate it, but will it ever be as good as it was the first time?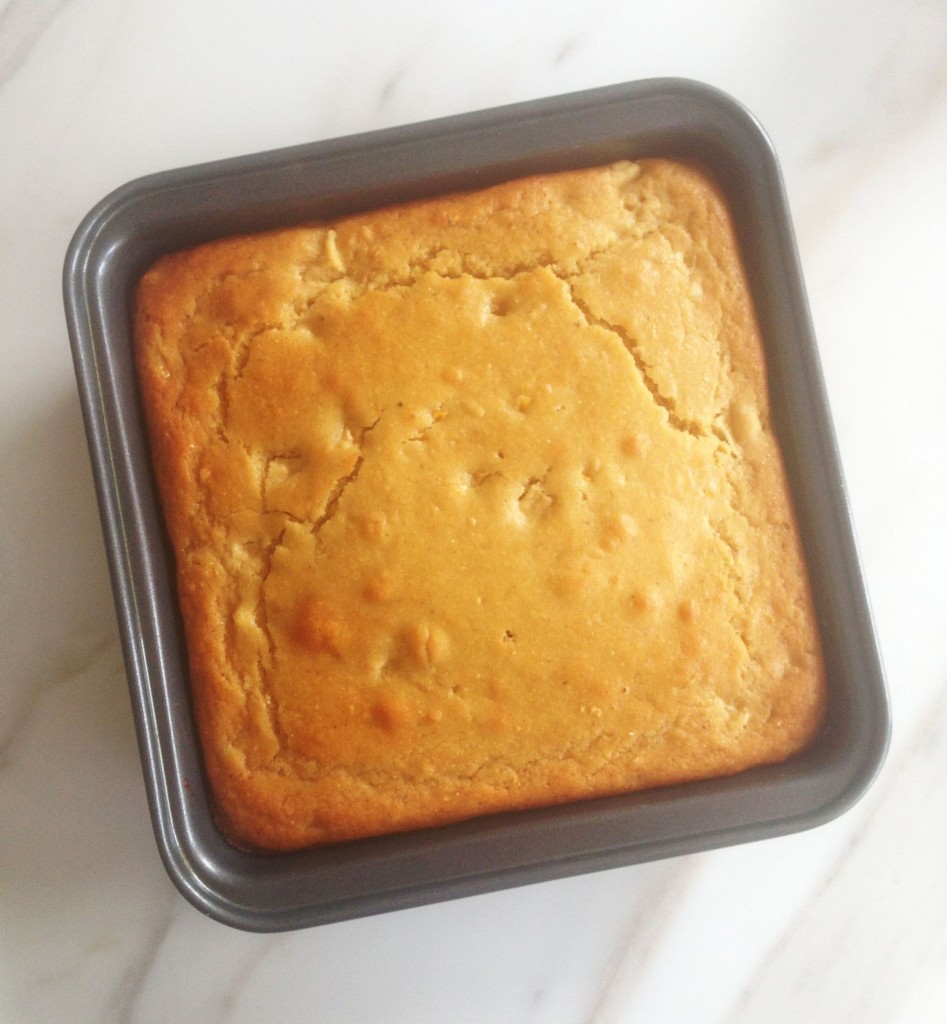 I thought Honey Apple Cornbread sounded like a perfect flavor combination, but it was AWFUL. It was so bad that I didn't even attempt it again. I scrapped the entire concept. So gross. Trust me. I think I've concluded that apples in cakes and breads are just not a good idea. It didn't look terrible… but it tasted horrendous.
I felt the same way about Cranberry Maple Syrup – seem like this could be a power team. Totally gross. Gross, gross, gross. IMO. I wanted to pour it over Eggnog Pancakes. They didn't pan out either. With nearly 1 1/2 cups of eggnog, you'd think they'd actually taste like eggnog. They tasted like cardboard and were incredibly dry. Altogether bad. (Not pictured).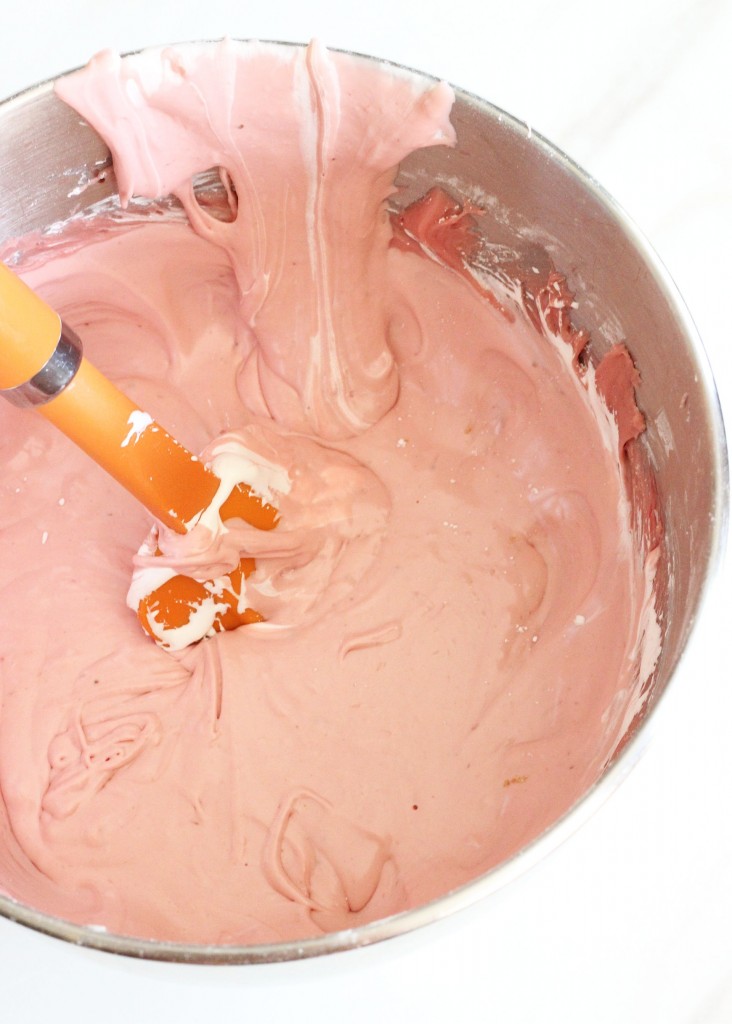 I hoped that Strawberry Jam Frosting could be a thing. Like, if I just mix strawberry jam into thick buttercream, it would taste like, well, Strawberry Jam Frosting. Doesn't that sound delicious? It was generally flavorless. Strawberry jam isn't enough to carry the flavor. I tried adding strawberry extract for more oomph. That was a poor choice. My brain somehow wandered into the territory that thought it would help to add marshmallow fluff to this icing. What?? I don't know how I got to that place, but even delicious marshmallow couldn't save it. It went from bad to worse, fast. It was nasty stuff. Totally inedible. Several pounds of powdered sugar lost forever.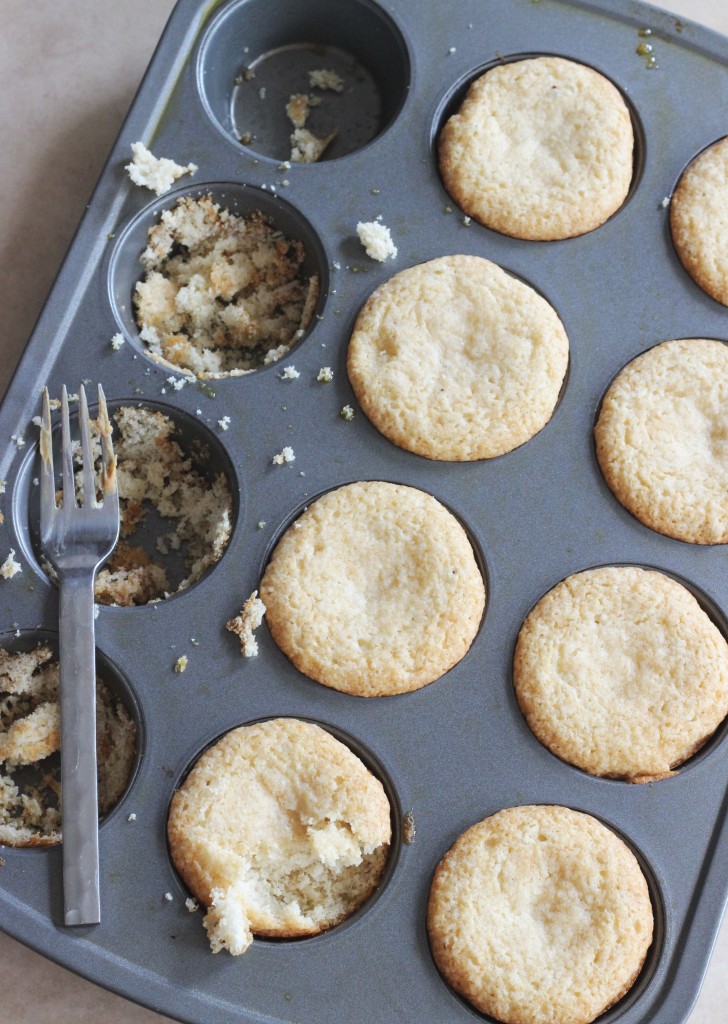 These Doughnut Muffins were from one of S.O.'s old family recipe books. They seemed like such a good idea, and they honestly tasted pretty great, despite being sunken, flat, crispy, and sticking to the pan like glue. So aside from just those 4 minor little flaws, they were decent. Lol. This recipe is probably 100 years old, so I don't expect it to be perfect out of the gate, but I'm going to keep tweaking it. I think it could still be workable if it's updated more. We ate them anyway, btw. With peanut butter (???)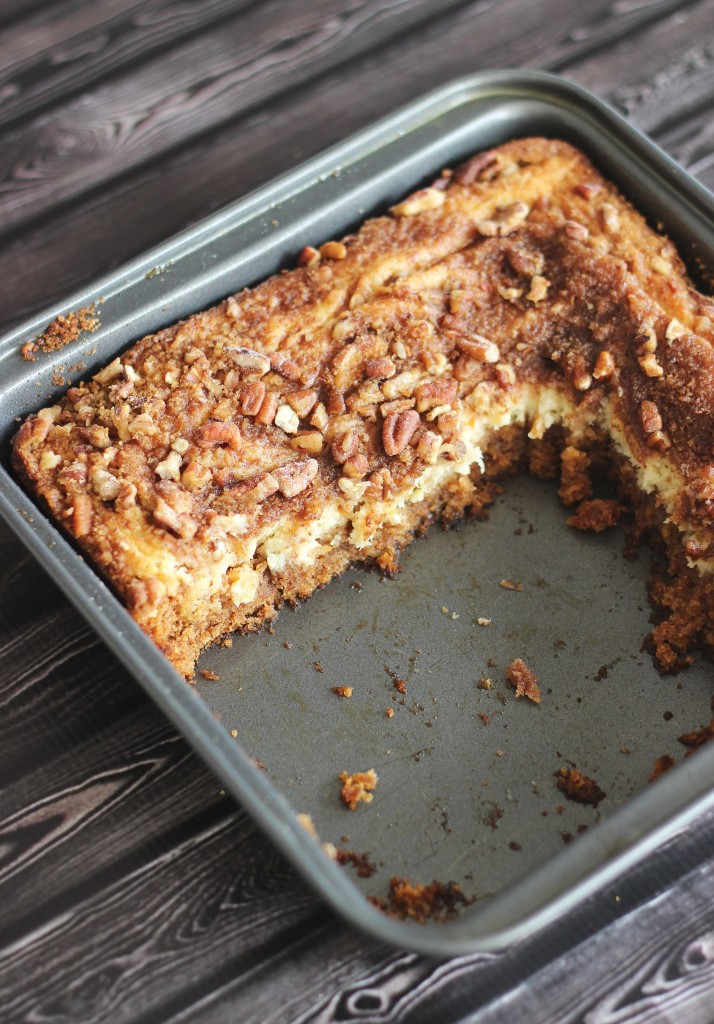 Sweet Potato Coffee Cake is not an awful idea, right? The flavors were on par, but it was just poorly executed. It was too moist, soggy, and wholly unpresentable. That didn't stop us from going at it with a fork right from the pan. Apparently, in an L-shaped formation. I'm not done with this idea yet, but we're also 'on a break'.
There you go. It was an eventful year in the kitchen! If you had any sad recipe failures this year, do share! Make me feel better! 🙂