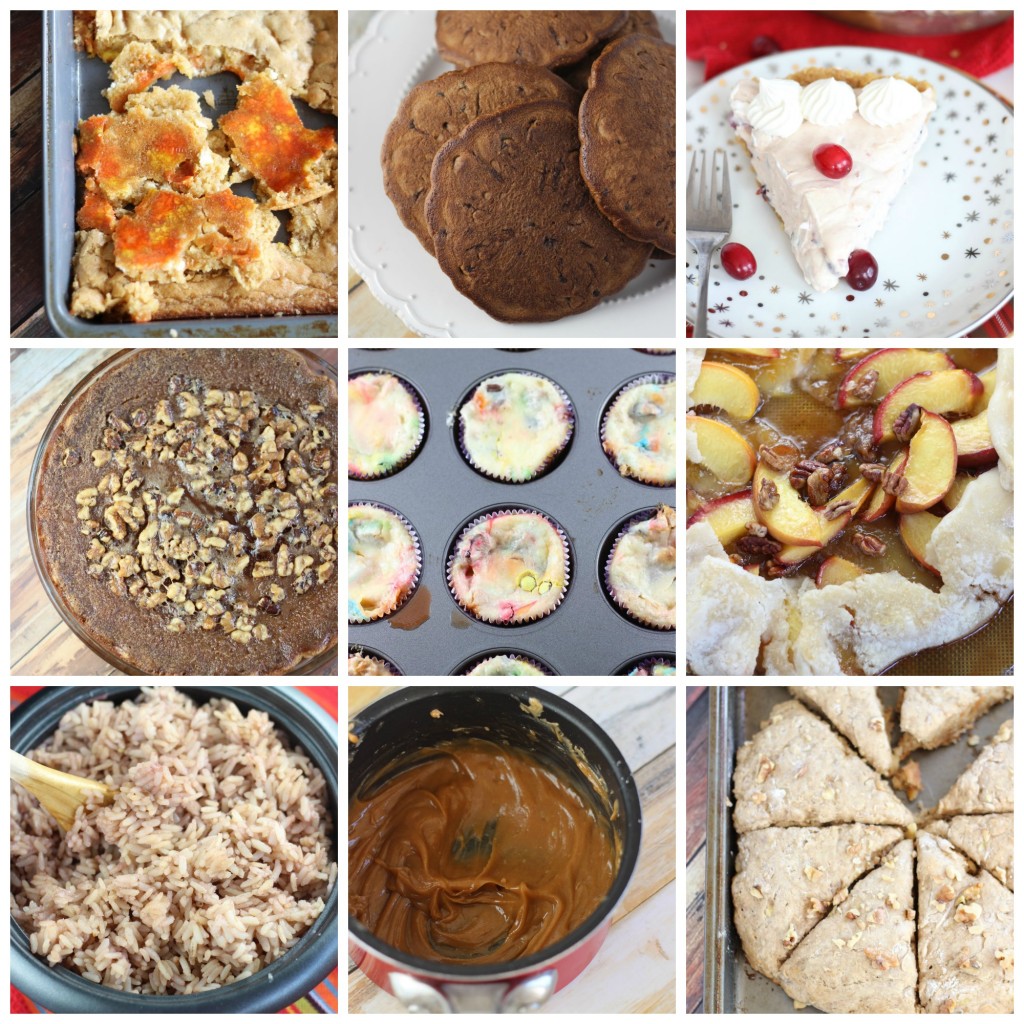 Where do I start? Another year is gone already? I just reread my 2014 Recipe Fails to refresh myself on how I organized this post last year, and I can't believe some of those fails were already so long ago.
This year I have double or triple the fails, and once again, forgot to photograph every single one of them before they headed for the garbage. But I think we have a lot to work with here. You'll get a really good idea of how busy I was in the kitchen, and my success-to-failure ratio.
Should I go by season/holiday and organize the fails chronologically? Do I rank my failures? Like, "a-failure-but-we-ate-it-anyway" down to "inedible-swill-that-not-even-a-dog-would-touch"? Who the heck cares.
I'll go alphabetically by how they're named in my designated "Folder of Failures." This is a long one folks, so grab a cup of coffee and hunker down for a bit.
I adore scones and can't stop making them. You know this if you've read here for .02 seconds. What could be better than a Banana Walnut Scone? Banana makes all quick breads and muffins so moist and flavorful. WOW, were these bad. Dense little bricks of what tasted only like flour with the tiniest hint of banana. Totally flavorless, and dense as all get out. Chewy too, but not in a good way.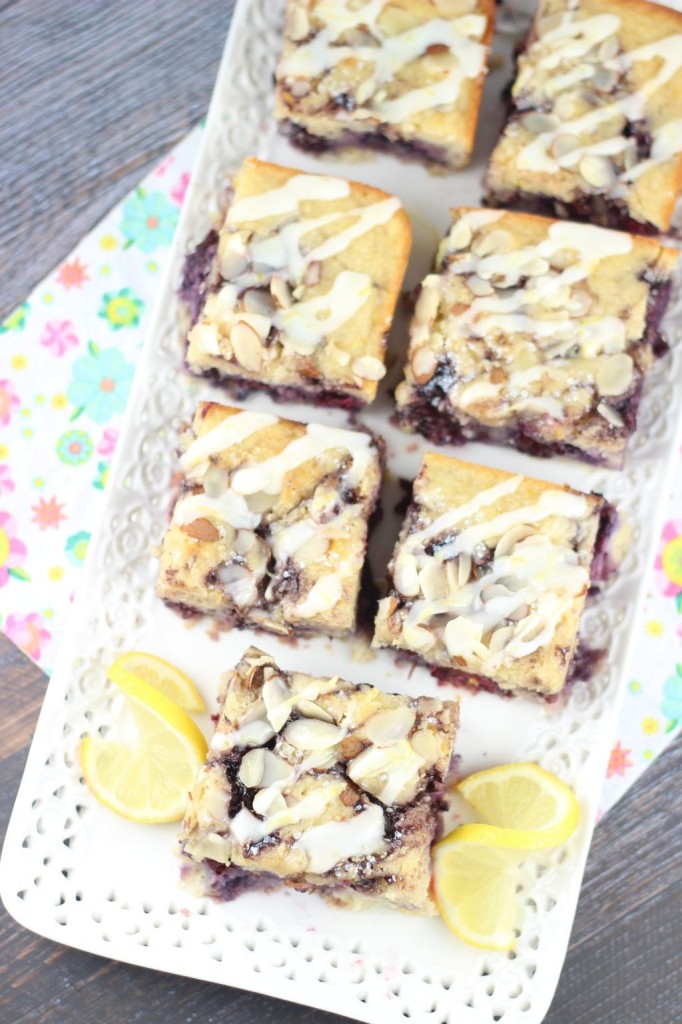 There are many things that blackberries do well, but in my experience, coffee cake is not one of them. I had a Sam's Club-sized container of the biggest, juiciest blackberries in the universe. They were enormous. How perfect would big, plump blackberries be in a zesty lemon coffee cake? That's delightful! No, no, no. It was a mess. They sank to the bottom and they burst everywhere. It was just a mess. I later subbed them for roasted strawberries and managed to turn out a winner.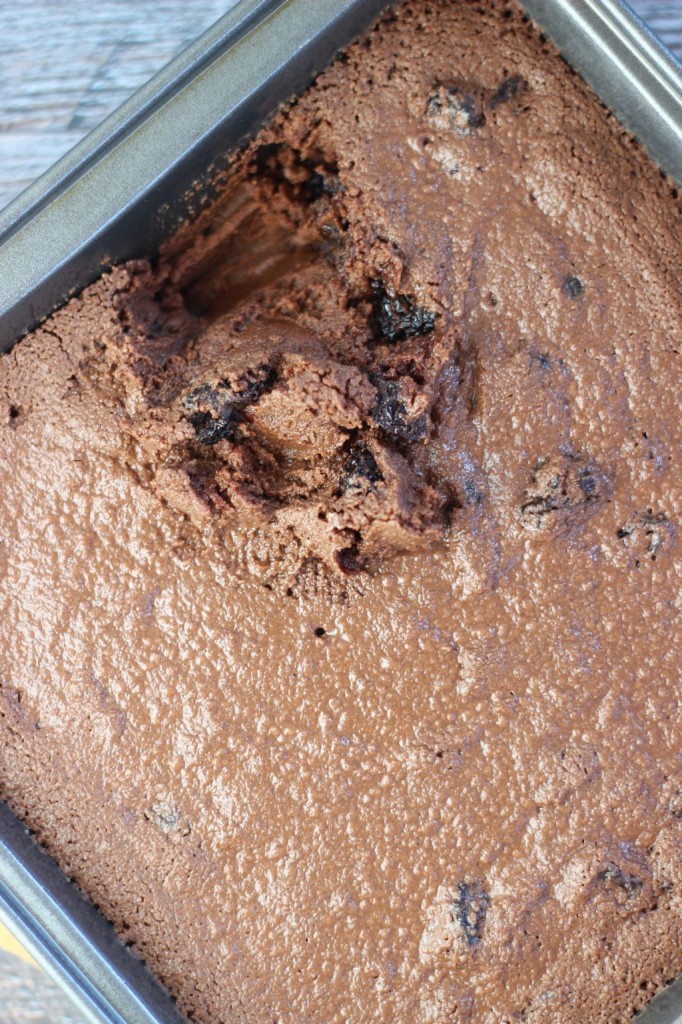 Bourbon Cherry Brownies Round something-or-other. Holy disaster! NOTHING about these went right. I don't remember where I took a wrong turn, but the 'batter' didn't look anything close to batter. It was like a strange sugar and chocolate soup. It stood no chance of baking into anything edible. I tried anyway… why, I don't know! It looked more like unset fudge. Just plain gross, but I eventually worked it out.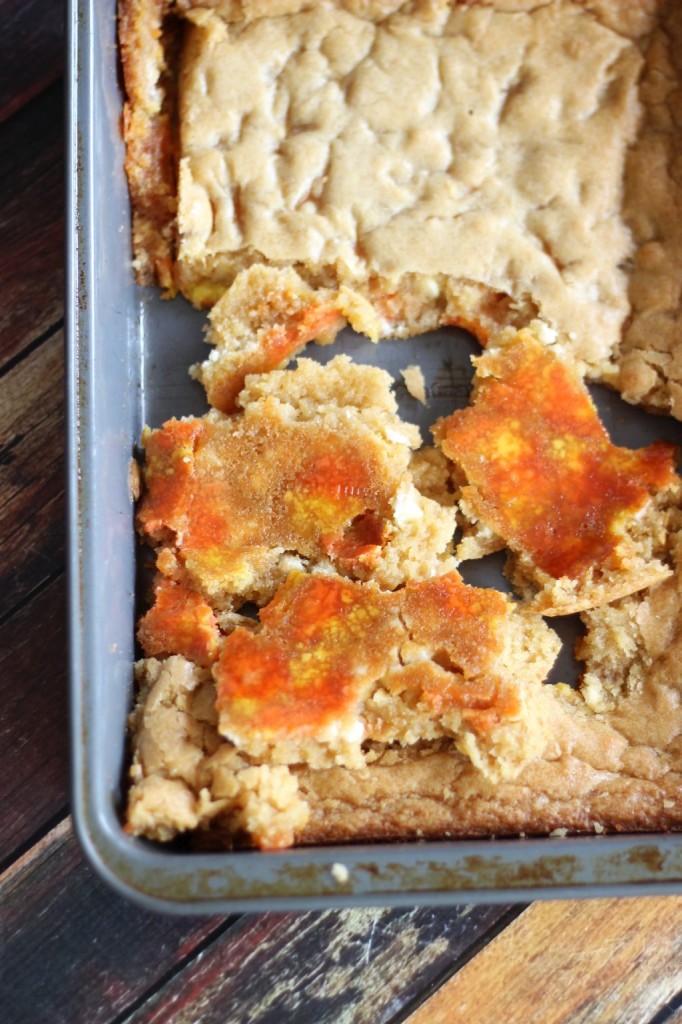 Candy Corn Blondies Round 1. Yikes. I know the rule that candy corn in baked goods can't touch the pan, but I didn't know they had super-powered sinking abilities. They do. Noted. I know this blondie batter works because I've used it to make many a blondie – like these, these, and these, but I didn't know how sinkable the candy corn would be in that particular batter. Now I know, and learned the hard way. What a sticky jumble.
Another scone failure, sadly, but this is how I learn, right? These Caramel Apple Pie Scones were completely devoid of any flavor whatsoever. Absolutely NO taste to speak of. The texture was fine – excellent, even, but shredded apple just does not contribute enough flavor to carry these. I do believe I will forever be caramelizing apples before using them in baked goods.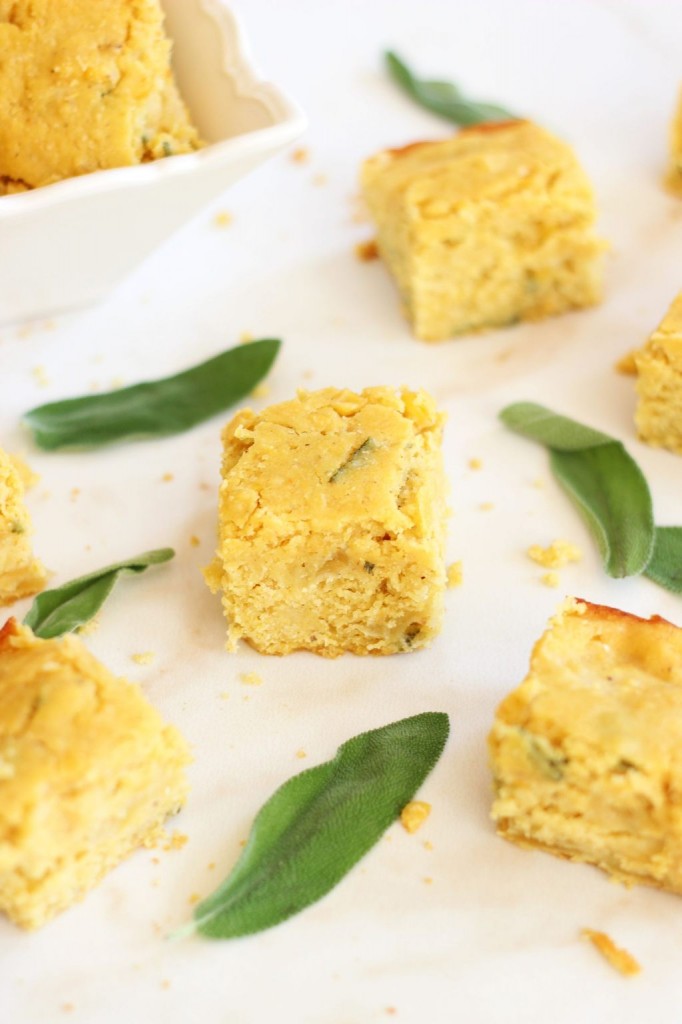 This time I *did* caramelize the apples, and that component was a win – a success that I later channeled into this cornbread. But for this Sage & Apple Cornbread recipe, I was waaaaay too heavy-handed with the sage. It was completely overpowering. Like, just eat an enormous sprig of sage leaves between two pieces of bread and it's not far off from what this cornbread was like.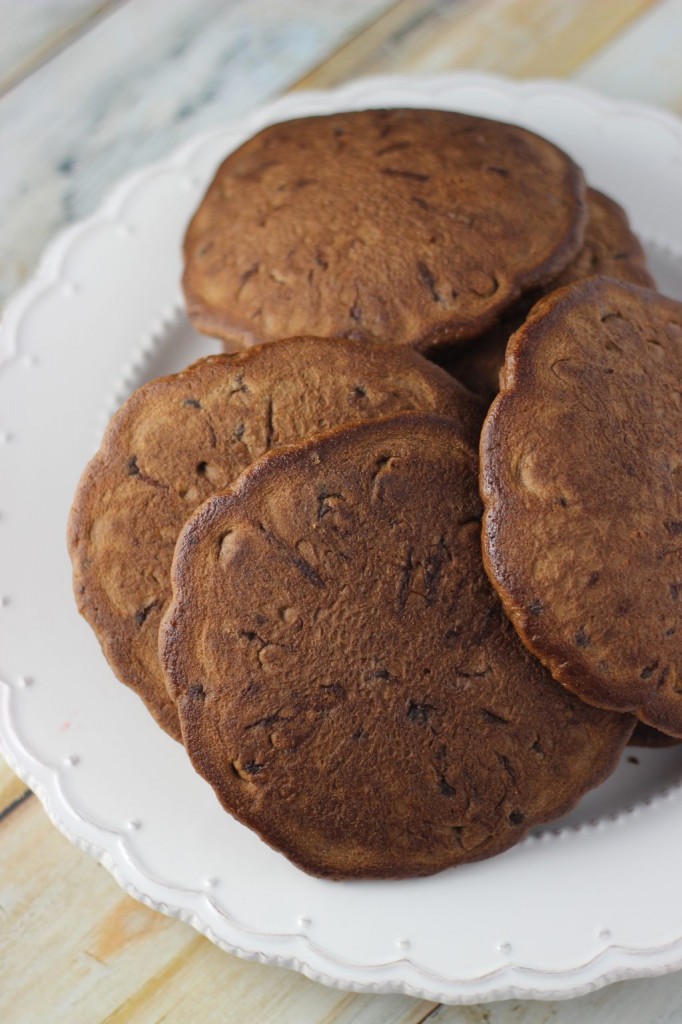 First of all, these Chocolate Irish Cream Pancakes are simply hideous. It sucks when food is awesome, but looks ugly. You want to explain that sometimes there is no practical way for a recipe to be presentable and pretty, but that it tastes amazing. These didn't have that going for them either though. They were both ugly and bland. They were oddly chewy, while still also managing to be dense and hard like hockey pucks. Poor texture, poor flavor. Poor all-around effort.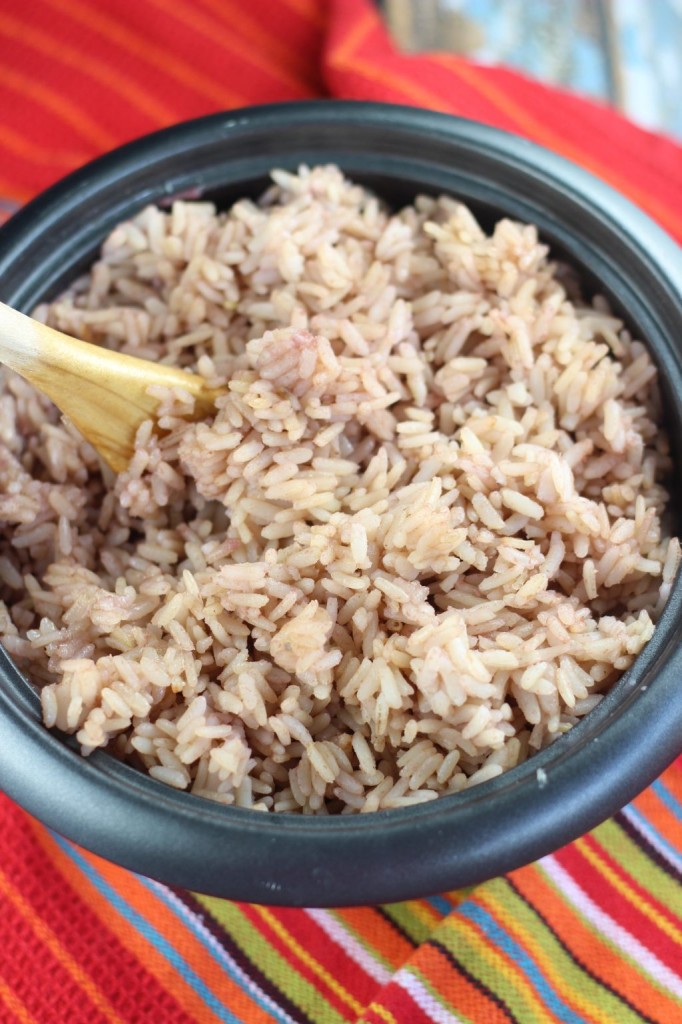 This Coconut Milk Guava Rice Pudding. The ugliest food there ever was, and that's all there really is to say about it. *Shudder*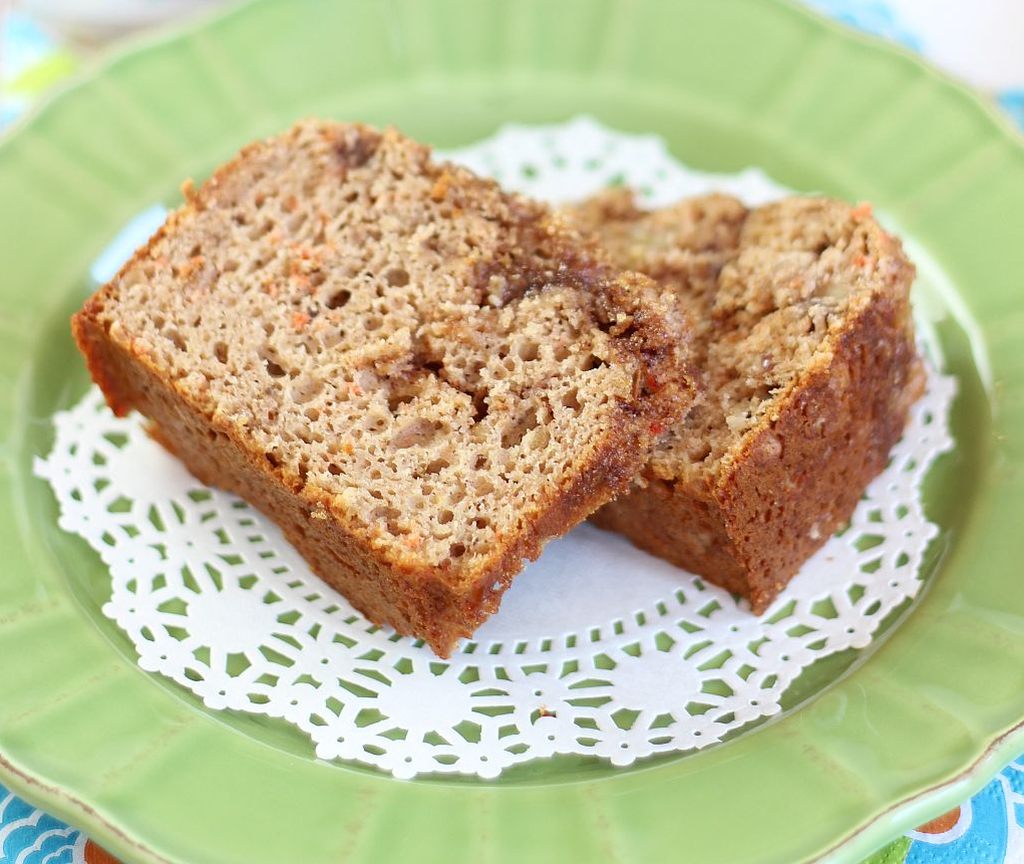 I adapted my Grandma's Pistachio Bread into this Orange Creamsicle Cheesecake Bread and it's unbelievably easy and the flavor is unreal. This Carrot Cake Cream Cheese Bread did not respond nearly as well. The carrot cake flavor is nasty and artificial, and the texture was like a sponge. Yuck.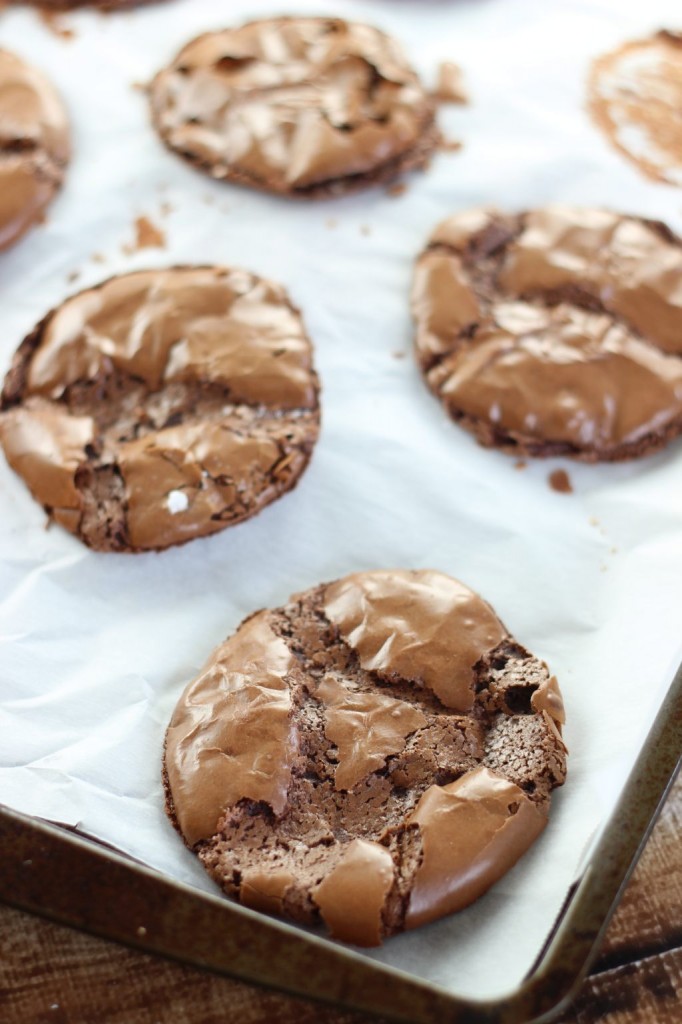 I'm not going gluten-free or Paleo anytime soon. After trying these Flourless Chocolate Cookies, I've determined that I really, really, really like flour. These turned out the way they were supposed to, but the flavor and texture is not something I can get used to. Odd little cookies.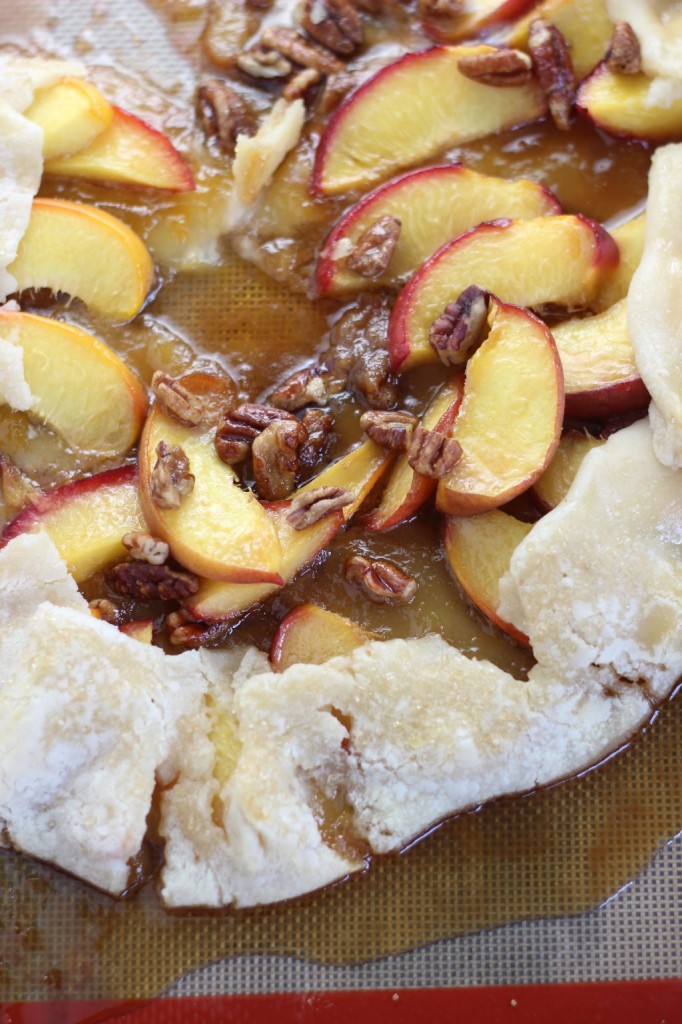 Too much bourbon in this round of the now successful Bourbon Peach Pecan Galette. Too much of a good thing can sometimes be a bad thing, as we have all probably experienced when it comes to booze!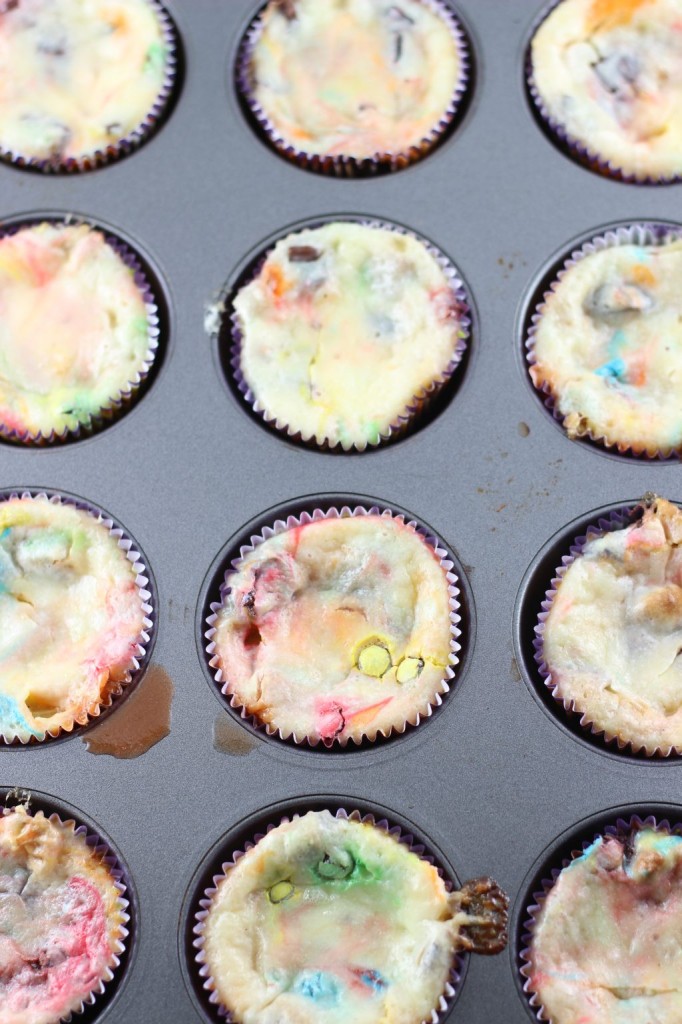 I LOVED this idea – leftover Halloween candy chopped up and added to mini Oreo cheesecakes – but my gosh, these were disgusting. Look at them. Ew, ew, EW. So much deliciousness in these little cheesecakes, how could they fail so miserably? Did not even attempt them again, though I haven't ruled it out entirely.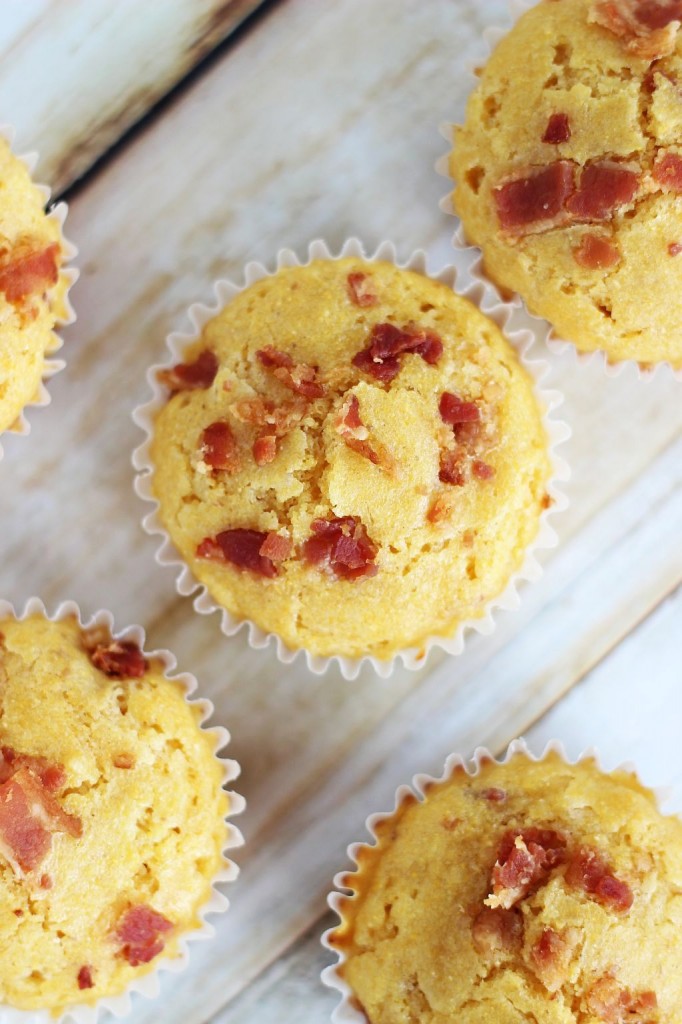 Maple Bacon Corn Muffins are a terrific idea, and one that I still played off of with these muffins, but this version was horribly dry. Dry cornbread is the worst. I am quite particular about ultra-moist cornbread anyway, but these crumbled if you just stared at them hard enough.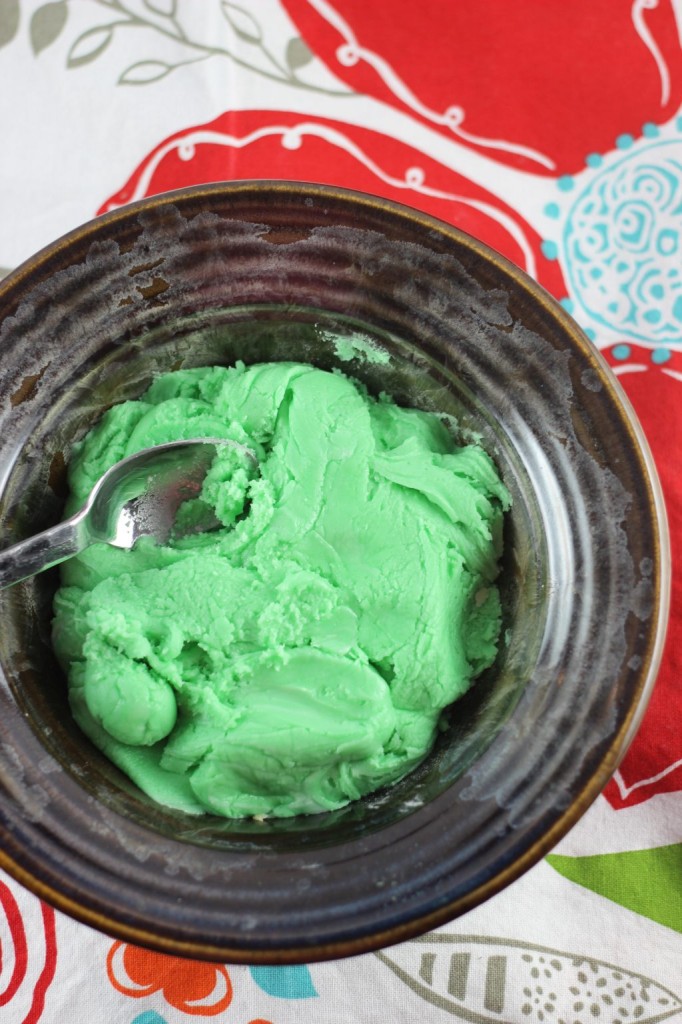 You guys… this idea was doomed from the start. I was going to make Shamrock Shake Truffles or Mint Truffles for St. Patty's Day – something along those lines. Why do I turn to marshmallow fluff to save things? Whhhhy is it that I think marshmallow fluff will fix all recipe catastrophes? This mint-marshmallow concoction was dreadful.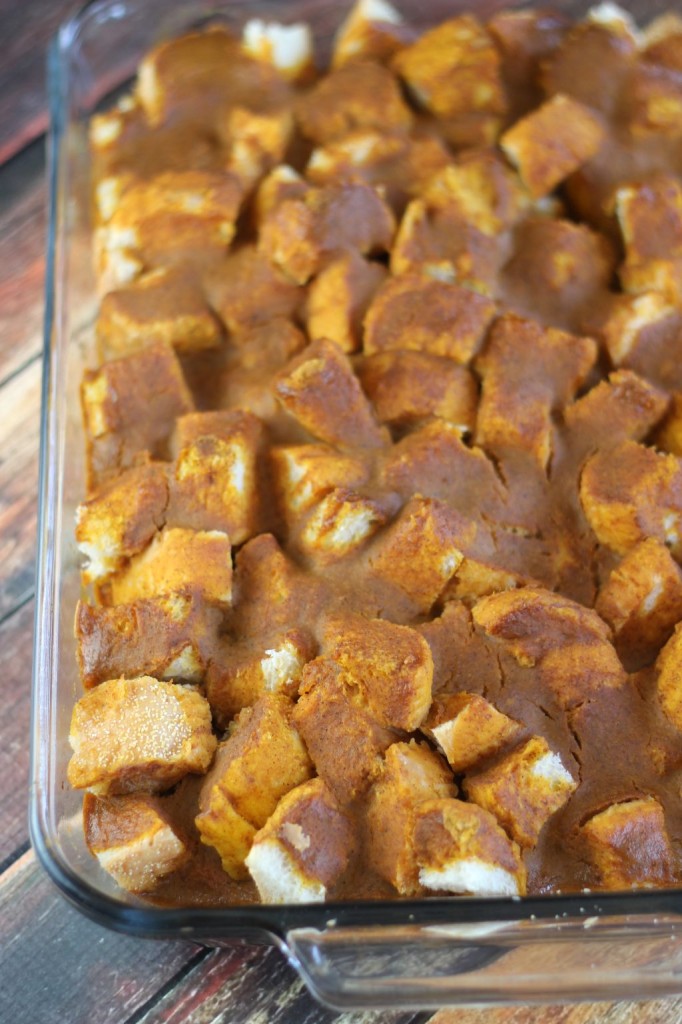 This was my first effort at a Pumpkin French Toast Casserole, and I think the picture tells the whole story here. I needn't explain, right? Epically gross. Success occurred eventually though.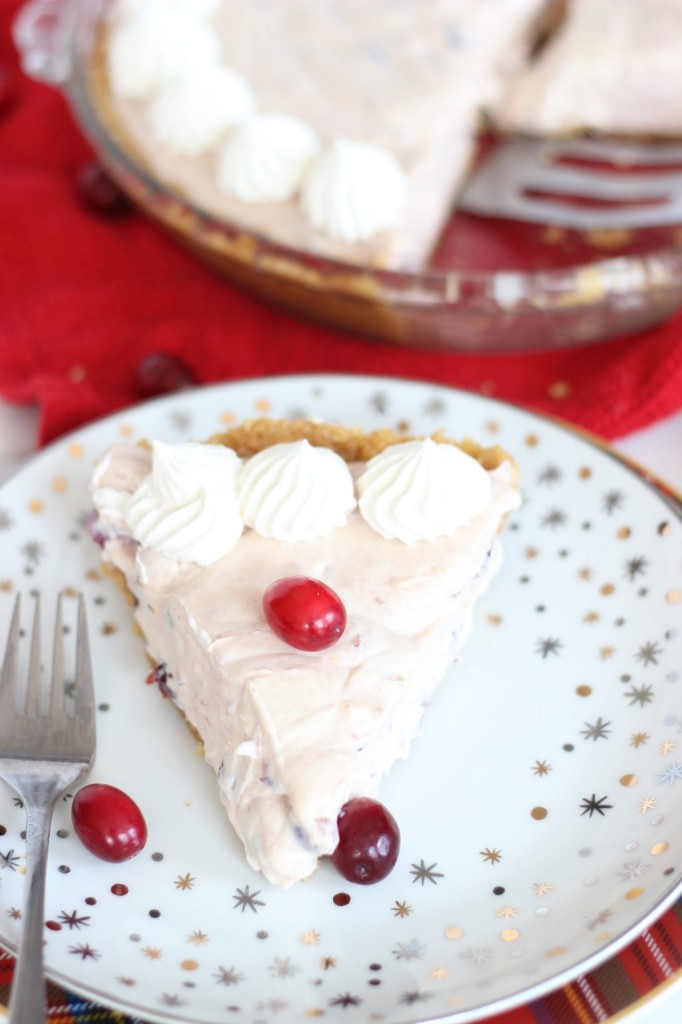 Cranberry and orange go together swimmingly, and this no-bake pie was quite tasty actually, but to look at it was just kinda 'meh', and it didn't set up all that well. The photos are horrendous. I was just having a day and really slapped this shoot together. It all felt so very mediocre.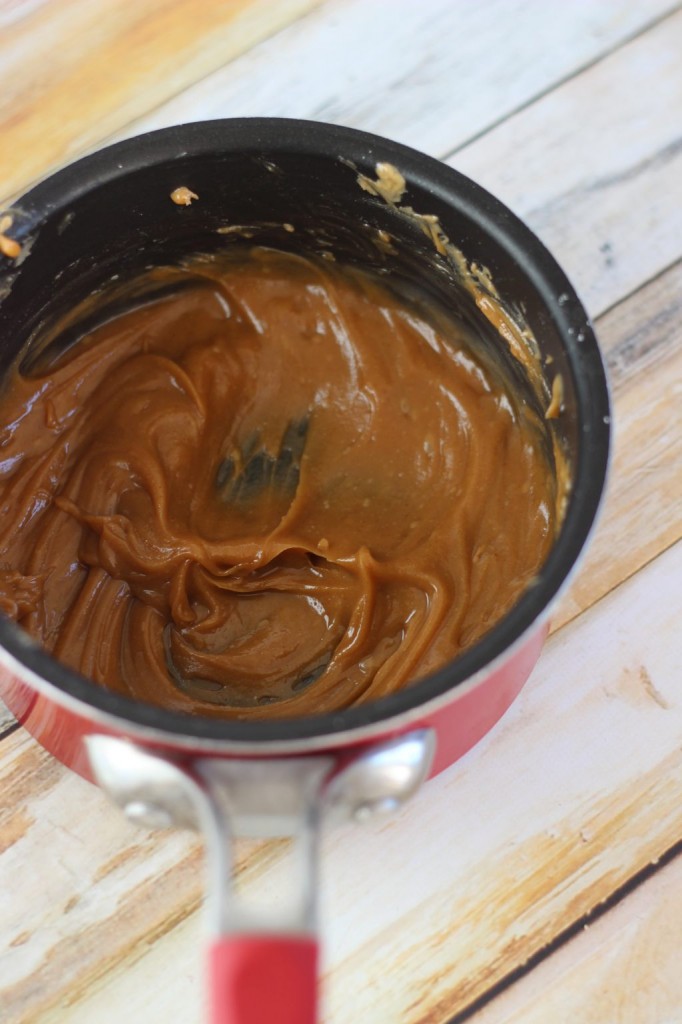 In a million years, you'd never guess that this was supposed to be a peanut butter glaze, would you? Ultimately, it basically wasn't.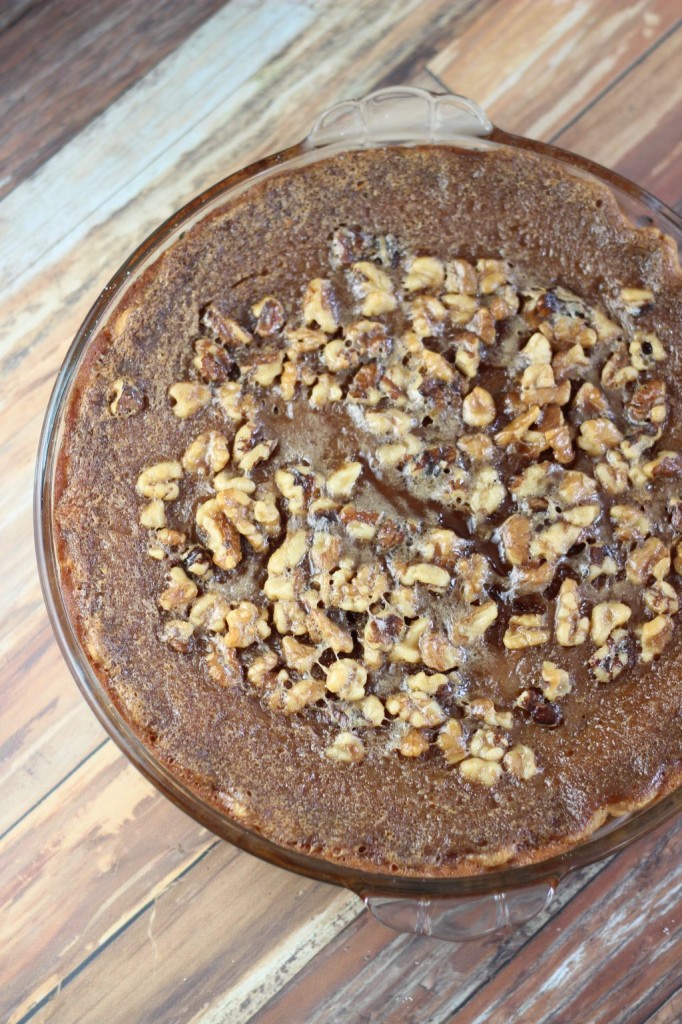 This Pumpkin Pecan Pie was a sad little fail, but one that I can't help but look at the pictures and laugh at. This was nowhere near what I envisioned. A pretty layer of pumpkin pie, topped with a pretty layer of pecan pie. Not even close. Bahaha!!!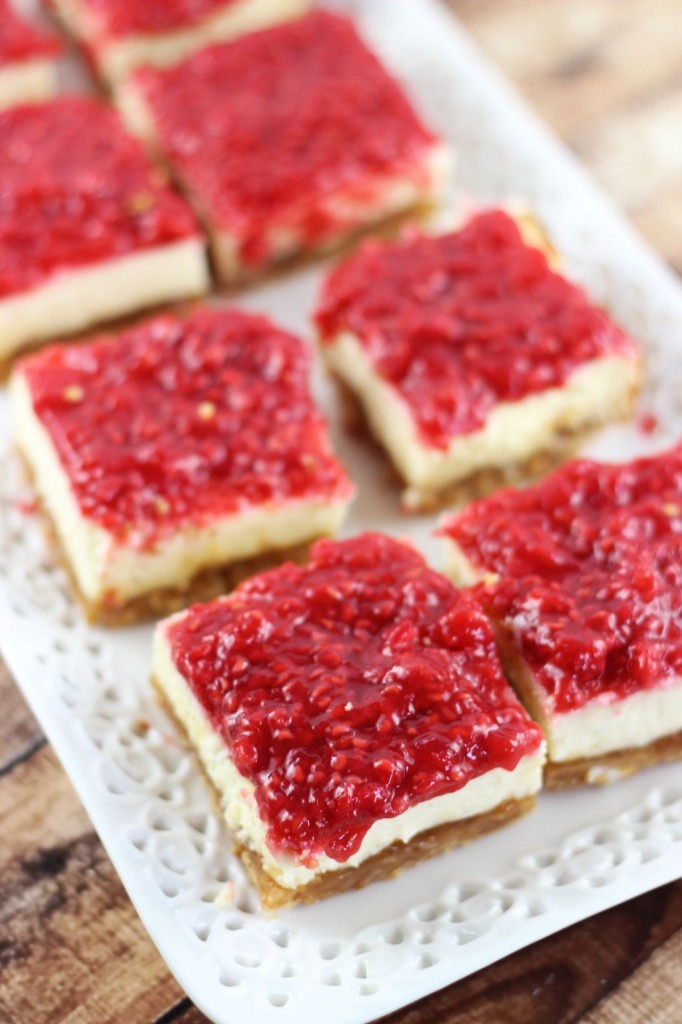 Unpresentable food is so sad. Tastes great, but doesn't feel right to serve it to people. These Raspberry Peach Cheesecake Bars didn't look exactly like what I imagined in my head, and although the flavors were spot-on, the execution was a bit pathetic.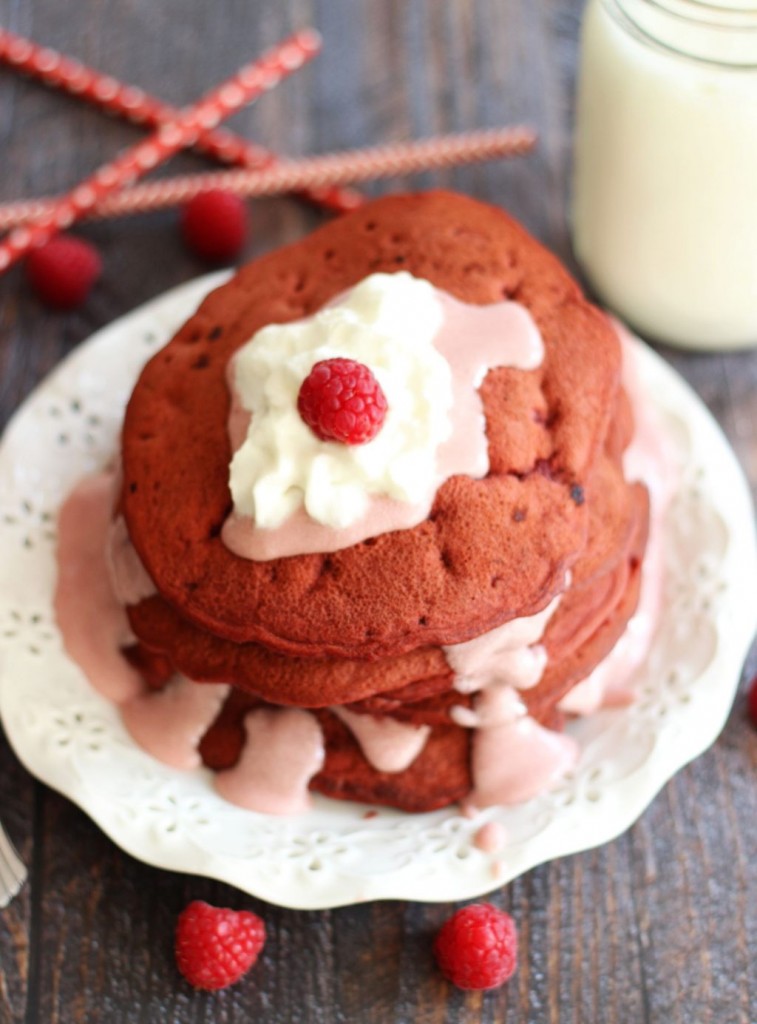 Same with these Red Velvet Raspberry Pancakes. Not so nice to look at, even though the pancakes were DELISH. But that raspberry-cream cheese sauce. What happened?? It separated and sort of curdled and is just bizarre. Pass.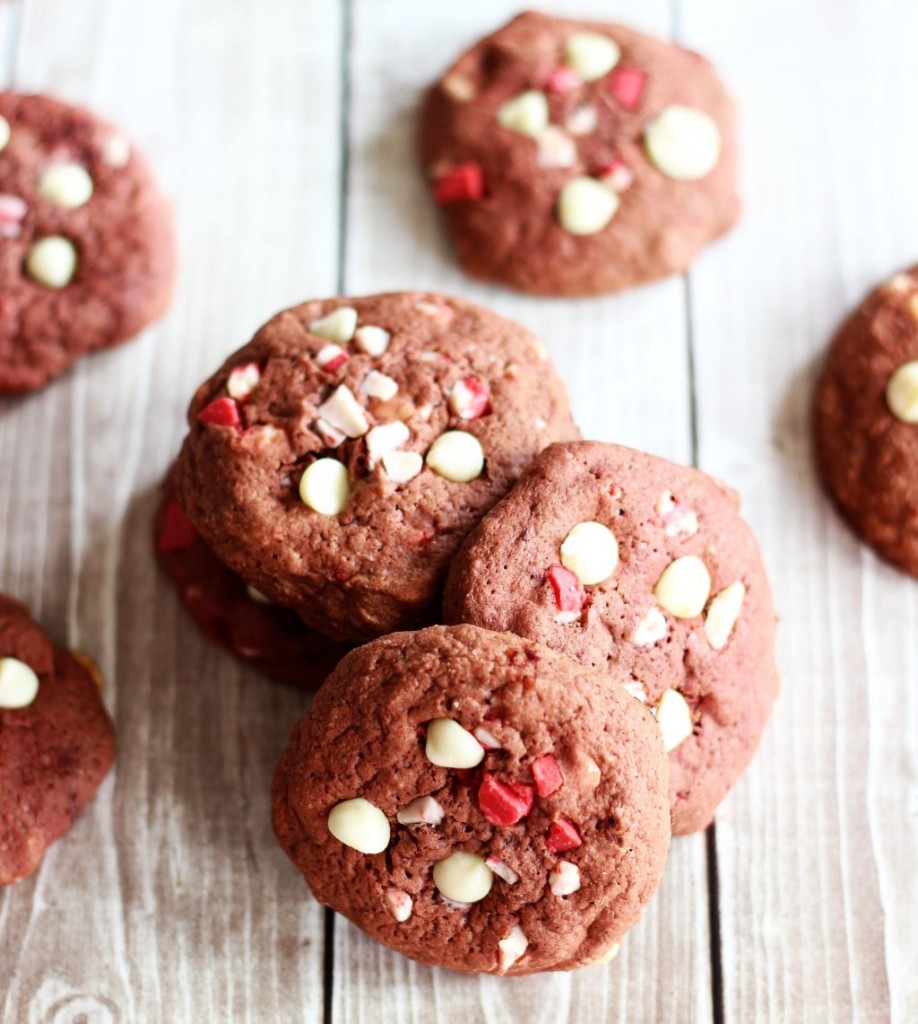 Red Velvet White Chocolate Peppermint Crunch Cookies. They sound amazing, and they were a pretty good cookie. Nothing went horrifically wrong with this recipe, but they were totally underwhelming and ordinary for a cookie that sounds like it should be incredible.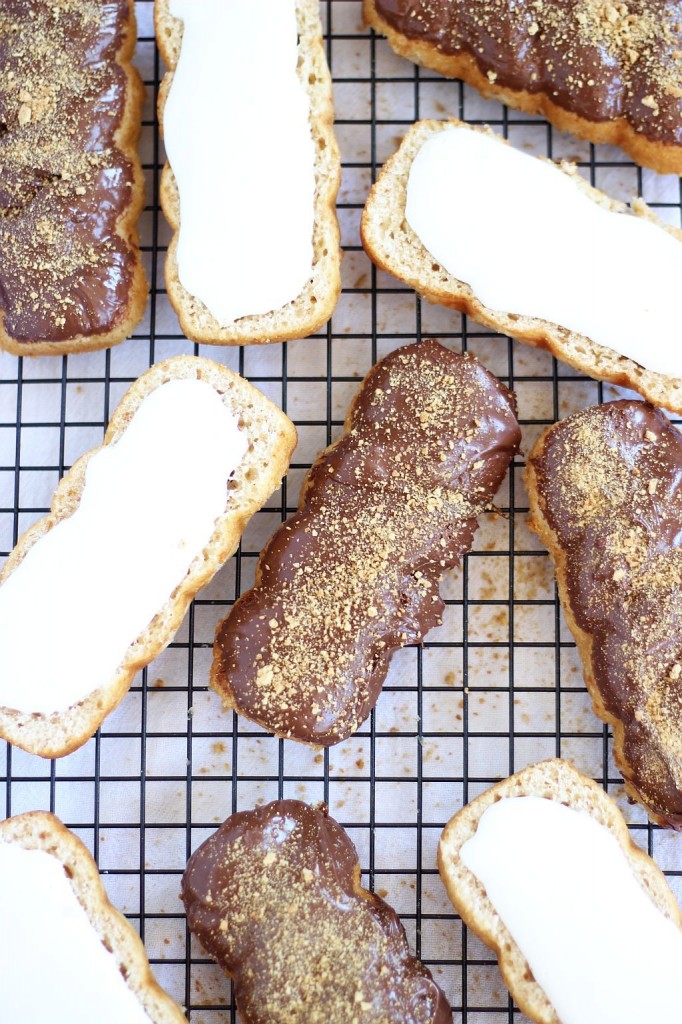 S'mores Donuts. Graham cracker crumbs in a baked donut, filled with marshmallow frosting and topped with chocolate ganache. Pure brilliance. Unless the donuts themselves are as hard and dense as bricks and the graham crackers are undetectable.
This Strawberry Lemonade Cheesecake Coffee Cake. Ugh. Gross. I don't know what precisely went wrong, but perhaps it was EVERYTHING. What about this coffee cakes looks right? Exactly. Nada. I don't even think I tasted it. I didn't need to try it to see that it was a tragedy.
I should find an entire post about my failures to be discouraging, but I actually find this a fun and easy post to write! I look forward to another year of experimentation, adventures, and misadventures.
To a successful 2016!